Firm Profile > Cox Hallett Wilkinson Limited > Hamilton, Bermuda
Cox Hallett Wilkinson Limited
Offices

Cox Hallett Wilkinson Limited
Cedar House, 3rd Floor
41 Cedar Avenue
Hamilton, HM 12
Bermuda
Cox Hallett Wilkinson Limited > The Legal 500
Rankings
Cox Hallett Wilkinson Limited >
Firm Profile
Cox Hallett Wilkinson Limited ("CHW") is one of Bermuda's leading commercial law firms and provides an extensive range of legal services to a diverse local and international clientele, focusing primarily on corporate and commercial, litigation and dispute resolution, private client, estate planning, real estate and intellectual property related matters in a practical, cost effective and timely manner. Our business approach is to provide a high standard of professional advice delivered by a core team of attorneys and to develop close working and, in many cases, long-standing relationships with our clients and overseas counsel around the globe.
Networks:
CHW is a member of the Meritas international law firm network, a global alliance of more than 183 independent law firms spanning over 86 countries. Meritas members provide high quality legal services worldwide and work together to provide clients with a local legal partner with in depth international resources.
Main Areas of Practice:
Corporate and Commercial
CHW's Corporate & Commercial department is presently recognised as one of the leading corporate and commercial practices in Bermuda. Our attorneys have developed a broad corporate skill set and together we advise on a wide range of matters, including:
mergers and acquisitions of public and private companies
IPO's and public company fund raisings
structured financing & private equity
the establishment, operation and regulation of insurance and reinsurance companies
corporate governance and regulatory issues
the formation, listing and regulation of investment funds
Pension trust funds
share option schemes
global restructuring projects involving Bermuda entities, both private and public
banking and asset financing, including aviation and shipping finance
the registration of aircraft and shipping vessels in Bermuda
the incorporation of Bermuda companies and the formation of limited liability companies, purposes trusts, partnerships and the registration of overseas partnerships.
Litigation
CHW has one of the leading litigation practices in Bermuda led by experienced advocates with between 20-40 years experience at the Bermuda Bar and supported by a talented team of Senior Associates and Associates. The department is equally adept at servicing high net worth individuals, directors, shareholders, and companies globally and locally whilst also facilitating important access to justice. The department prides itself on client service; cost efficiency; and providing effective strategic advice that achieves positive results. The attorneys in CHW's litigation team have specialised experience in the following areas:
trust matters including disputes between beneficiaries and/or with the trustees (e.g. removal of trustees or breach of trust actions) and variation or setting aside of trust settlements
contractual, investment and shareholder disputes, including of a cross-border nature
contentious probate
directors and officers liability suits
insurance/re-insurance disputes
insolvency and restructuring
professional malpractice matters
banking including in respect of mortgages, loan facilities and guarantees
employment law
personal injury matters
family and matrimonial law including divorce, children and financial matters
landlord and tenant disputes
construction disputes.
CHW's litigation attorneys have provided expert evidence as to Bermuda law in foreign proceedings, working closely alongside foreign counsel, and also act in mediation and arbitration matters either as advocates or as a nominated or sole arbitrator.
Private Client and Real Estate
CHW's private client attorneys advise on a range of commercial and residential real estate transactions, offering advice on all aspects of freehold and leasehold property matters, acquisitions and sale of commercial and residential property.
Our private client attorneys also advise on matters including
estate planning and general estate advice
formation of special purpose trusts, pension plan trusts, charitable and other trust structures
trust management and administration
wills and probate matters.
Coson Corporate Services Limited
Its affiliated company, Coson Corporate Services Limited ("Coson"), a licensed corporate service provider regulated by the Bermuda Monetary Authority, provides corporate administration services to a variety of local and exempted companies, including those in the insurance, reinsurance, mutual funds, investment holdings, international trade, shipping and aviation industries. Coson also offers a full range of administrative services to local and exempted partnerships and LLCs established in Bermuda.
State House Trust Company Limited
CHW is also affiliated with State House Trust Company Limited, a licensed trust company regulated by the Bermuda Monetary Authority, providing trustee and related private client services including:
acting as trustee of trusts
acting as executor and trustee of wills
implementation of international estate planning and management of family assets
administration of private trust companies.
Lawyer Profiles
| Photo | Name | Position | Profile |
| --- | --- | --- | --- |
| | Miss Janice Gutteridge | Senior Associate | View Profile |
| | Mr David Kessaram | Senior Counsel | View Profile |
| | Mrs Kathleen Moniz | Senior Associate | View Profile |
| | Mr Ernest Morrison | Managing Director, Head of Corporate & Commercial Department | View Profile |
| | Mr Craig Rothwell | Director & Head of Litigation Department | View Profile |
| | Mr Matthew Watson | Senior Associate | View Profile |
| | Mr Kim White | Director | View Profile |
| | Lorren Wilson | Director and Head of Conveyancing and Private Clients | View Profile |
Staff Figures
Directors : 4 Attorneys : 8 Paralegals : 1
Languages
English (fluent) Danish
Interviews
Ernest Morrison, Managing Director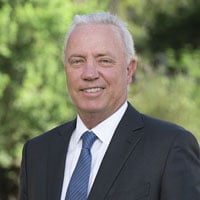 Ernest Morrison, Managing Director, discusses the current state of the legal market in Bermuda
What do you see as the main points that differentiate Cox Hallett Wilkinson Limited from your competitors?
Cox Hallett Wilkinson Limited is a leading law firm in commercial and corporate and dispute resolution matters in the Bermuda legal market. Our commitment is to provide a high standard of professional advice delivered by a talented and experienced core team of attorneys and to develop long-standing relationships with our clients and counsel around the globe.
Which practices do you see growing in the next 12 months? What are the drivers behind that?
There continues to be a high level of transactional and advisory activity as Bermuda continues to attract clients seeking the highest quality advice and services. Recognised as a well-regulated and stable environment, Bermuda offers a suite of legal structures (including but not limited to trusts, exempted companies, exempted limited liability companies and partnerships) that can be tailored to individual circumstances across a number of industries, including insurance. This drives both the transactional and dispute resolution areas of our firm's practice.
Our dispute resolution team continues to act on a number of contentious and of non-contentious trust matters. They have achieved success for clients in a number of recently reported judgments that have enabled trustees and beneficiaries to effectively continue to manage family wealth through Bermuda law trusts. The dispute resolution team is also regularly involved in complex commercial litigation matters – often with related proceedings before the Bermuda Courts and foreign Courts.
The corporate and commercial department continues to assist on the largest infrastructure development undertaken in Bermuda, cross-border restructurings and several large asset-financing matters. The recent trend in Bermuda's insurance industry has seen a consolidation of several key industry players. Such consolidation allows the continued growth of the key players, while also creating room in the market for new start-ups to establish their presence in Bermuda, particularly with an eye on the impact of Brexit. Bermuda's Solvency II designation continues to attract interest from those insurers looking to establish in a premier insurance market. The Fintech industry continues to expand along–side the Government of Bermuda's commitment to develop Bermuda as a Fintech jurisdiction of choice.
What's the main change you've made in the firm that will benefit clients?
Cox Hallett Wilkinson is committed to practical, timely and cost effective manner. The firm is led by experienced leading attorneys, with 20-40 years experience in their fields, supported by an efficient team of highly skilled Senior Associates and Associates. Its attorneys continue to remain current with legal developments and are often involved in cases that shape Bermuda law. Our clients benefit from this pool of accrued knowledge. The full-service nature of our commercial firm, together with our strong international relationships, equip our firm to satisfy our client's local and cross-border needs effectively. Our firm also strives to provide updates to our clients on new regulatory developments in Bermuda, such as the introduction of the beneficial ownership register and the introduction of data protection legislation, to ensure that our clients are informed and positioned to adapt to change.
Is technology changing the way you interact with your clients, and the services you can provide them?

Technology has had an undeniable impact on how we interact with our clients, locally and internationally. The rise of Blockchain and other Fintech products in the Bermuda's legal market have given rise to a new industry, which has received the full support of the Bermuda Government and led to several new pieces of legislation as Bermuda seeks to amend its banking laws in order to establish Bermuda as the jurisdiction of choice for Fintech.
Additionally the rise of risk management has resulted in the need for increasing cyber security to protect our client's interests while balancing the need to maintain confidentiality and comply with the new European data protection requirements (GDPR), as well as Bermuda's own regime (PIPA).
Social media continues to provide new methods of communicating with our clients in the form of client alerts and bulletins, as well as engaging new clients.
Can you give us a practical example of how you have helped a client to add value to their business?
Our corporate attorneys have developed a broad corporate skill set and together we advise on a wide range of matters. By way of example we assisted with Bermuda law matters relating to a reinsurance arrangement transferring financial responsibility for all of the structured settlement annuity contracts and smaller block income with $5.7 billion in total statutory reserves to a Class E life insurer established in Bermuda. Additionally our attorneys have advised several clients with new bond issues and assisted with numerous asset financings and security registrations.
Our litigation team provides strategic advice reflective of a thoughtful analysis of legal, commercial and personal considerations and risk. By way of example, we have acted for trustees in trust variation applications to maintain privacy of ultra high net worth families whilst facilitating effective wealth planning for successive generations; and acted for beneficiaries in contested trust applications as to achieve stability of significant underlying businesses of which they derive wealth.
Are clients looking for stability and strategic direction from their law firms ‐ where do you see the firm in 3 years time?
It is our experience that our clients look for and expect stability and strategic direction from their legal advisors, as it is critical to provide such stability. Our large international clients regularly review their corporate structure from a tax and legal perspective and expect their legal advisors to work collaboratively with their other advisors to ensure compliance with their strategic objectives, both short-term and long-term.
As more jurisdictions continue to introduce new requirements as to transparency and reporting, we expect that our client base will continue to restructure their affairs to ensure cross-border compliance with these requirements. CHW attorneys are continuously adapting to new industry developments, regulatory changes and best practices to ensure that our clients receive the best possible legal advice.
In three years time, we expect to see our firm continue to expand its current sophisticated client base and to continue to thrive as a competitive firm in Bermuda.
Top Tier Firm Rankings
Firm Rankings