Fasken > Ottawa, Canada > Firm Profile
Fasken
Offices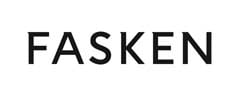 Fasken
SUITE 1300
55 METCALFE STREET
OTTAWA, ON K1P 6L5
Canada
Fasken > The Legal 500
Rankings
Fasken
's dispute resolution offering is especially strong in British Columbia, where it remains among the market leaders. The team's class action expertise is coming increasingly to the fore as more national class actions are hosted in the province;
Andrew Borrell
is a key contact in defending these, while practice co-lead
Tracey Cohen
 leads on these as well as a range of the market's most complex litigation cases.
Geoffrey Cowper
 has extensive experience litigating before the Supreme Court and leads the national dispute resolution group, and associate
Alexandra Mitretodis
is frequently involved in cross-jurisdiction disputes.
Laura Cooper
chairs the Ontario group, where securities litigation is a particular strength, along with class actions.
Sarah Armstrong
is a name to note in that respect, and associate
Rachel Laurion
'
is a very knowledgeable and skilled young lawyer
' focused on product liability matters. Those lawyers are based at the Toronto office but the firm also has a small disputes team in Ottawa which acts in government-related matters. The Alberta team is based in Calgary and jointly led by
Karen Wyke
and
Gulu Punia
. Its expertise reflects the importance of the energy sector to the region, and
Darren Reed
comes recommended as a '
top-notch litigator'
. In Quebec,
Frédéric Gilbert
leads the practice group, with
Marc-André Fabien
a further key contact along with '
exceptional lawyer
'
Vincent Cérat Lagana
.
Standing out for its international footprint,
Fasken
 is one of the first ports of call for high-value transactions and regulatory matters in the mining sector, where it acts for mineral exploration companies, major international financial institutions, underwriters and private equity funds in the gamut of matters. In addition to its strength in M&A and financing deals, the team is equipped to assist mining clients with development and operation agreements, permitting issues, international arbitration and IP law. Based in Vancouver, 
John Turner
 leads the global mining group, steering the team in a range of corporate finance and M&A deals involving mining companies active throughout Africa, Latin America and Eastern Europe.
Andrew Gabrielson
 coordinates the group from Vancouver, and regularly advises on commercial mining agreements, project development and acquisitions of mining assets.
Brian Graves
 is another notable practitioner in Toronto; he is singled out for his experience of cross-border mining transactions. Toronto-base
Krisztián Tóth
 focuses on mining finance and joint ventures, while
Johanna Fipke
in Vancouver has a deep understanding of permitting, M&A and financing in the mining sector.
With unparalleled geographical reach across Canada,
Fasken
is recurrently retained by large corporations operating in the energy, oil and gas, mining, forestry, real estate and infrastructure sectors facing major legal challenges pertaining to Indigenous law. The team has an impressive track record of negotiating IBAs on behalf of industry players, and providing due diligence related to Indigenous issues arising from M&A, securities and tax transactions. On the contentious front, the group is a strong performer acting for private-sector clients in Aboriginal claims, injunctions and regulatory proceedings. Practice head
Kevin O'Callaghan
offers legal support to clients throughout Western and Northern Canada in relation to Indigenous law, project development, litigation and corporate social responsibility issues; he is based in Vancouver.
Brenden Hunter
 is a key contact in the Calgary office, who regularly appears before regulatory tribunals and assists with Indigenous consultation obligations.
Fasken
counts among its clients some of the most important global insurers and reinsurers, including Travelers, Swiss Re, Intact and Allianz. Known for its regulatory work, the team has expertise working with federal and provincial regulators, with work examples including securities issuances, novel joint ventures, and corporate reorganizations. In particular, the team has growing experience acting on behalf of insurtech companies and those with unique distribution methods. The practice also serves as a key advisor to firms hoping to enter the Canadian market, both new companies and foreign insurers. Its transactional arm is equally strong, advising on a number of key M&A matters in the industry.
Koker Christensen
chairs the team's financial services group and heads the insurance team. He advises on key transactional matters, with added regulatory expertise.
Kathleen Butterfield
and associate
Craig Bellefontaine
focus on regulatory matters. All listed lawyers are based in Toronto.
Fasken
's federal labour and employment practice distinguishes itself acting for leading national employers in change management scenarios, such as reorganisations and privatisations. One of the firm's key clients is Air Canada, for whom 
Karen Sargeant
 in Toronto is one of the lead advisers; her work covers the full scope of labour and employment matters, with 2020 and 2021 being dominated by issues relating to Covid-19, such as layoffs and subsequent recalls. Sargeant co-heads the practice with Montréal-based partner 
Stéphane Fillion
 and 
David Wong
in Vancouver. Also based in Vancouver is 
David McDonald
, who is recommended for advice on labour relations and collective bargaining. Another key figure is counsel
Douglas Gilbert
 who, along with Sargeant and Fillion, leads the firm's advice to US corporates on their human resources strategies in Canada. Counsel
Brian Burkett
is also a key contact. 
Magali Cournoyer-Proulx
and
Christopher Pigott
are among a group of partners representing the future of the practice.
A leader in the telecoms and broadcasting market in Canada,
Fasken
 '
has expert and leading-edge knowledge of the domestic and international telecom industry and applicable laws and legal developments'. 
Clients as diverse as wireless, cable, IPTV, satellite television and internet service providers, broadcasters, digital media suppliers, governmental entities and financial institutions (among others), turn to the team for assistance with the full-array of telecoms matters, including corporate transactions, licensing issues, compliance, policy and regulatory matters. Representing clients before administrative tribunals, including the Canadian Radio-television and Telecommunications Commission (CRTC) and the Copyright Board, are key strengths for the department that is active in key provinces across Canada and abroad. Based in Ottawa, practice head
Gerald Kerr-Wilson
 has a wealth of experience acting for domestic and multinational communications companies in copyright licensing and litigation.
Laurence Dunbar
 is another key contact in Ottawa, who stands out for his cross-border expertise. In the same office, 
Scott Prescott
 is recommended for regulatory issues involving the broadcasting industry, while
Leslie Milton
 focuses on enforcement proceedings before Canadian communications regulators.
Barbara Miller
 in Toronto advises on investments, M&A and financing, and is regarded as
 'a key contributor to client success in the Canadian telecom market'.
Fasken
's banking team acts for a broad domestic and international clientele, with an emphasis on acquisition finance, private equity, leveraged finance and project finance. Known for its work on behalf of lenders, the team has strong relationships with major institutions in the Canadian financial services sector, as well as key links in Beijing, London and Johannesburg. The department is particularly specialised in mining sector-related matters, and acts on a number of borrower-side mandates in this field, including project finance and corporate credits. Toronto-based
John Torrey
served as lead counsel to a syndicate of lenders providing TELUS $500m of acquisition financing for the purchase of Lionbridge AI. Also based in Toronto is
Thomas Meagher
, who has led on a number of key mining mandates for the firm, and rising star associate
Daniel Conrad
.
Marc Novello
and
Angela Onesi
are key figures in the firm's Montreal office. Calgary-based
Scott Sangster
 is known as
'a very knowledgeable and capable financial services lawyer
', focusing on Western Canadian matters.
Fasken
 acts on the full range of equity and debt transactions, advising large corporations, national and international banks, and institutional investors. It stands out for its expertise in IPOs, SPACS, PIPEs and a number of follow-on debt and equity transactions, with highlights including 
Caitlin Rose
's advice to Nuvei Corporation on its $833m IPO. The department is also known for its broad range of sector expertise, with a particular emphasis on the mining and energy industries.
Sarah Gingrich
leads the Calgary-based team, combining her securities experience with a broader focus on corporate law.
Sean Stevens
and
John Turner
lead the Toronto team, with Turner particularly known for his mining sector work. Other key lawyers include Montréal-based
Jean-Pierre Chamberlain
, who focuses on large capital markets transactions, and
Daniel Fuke
, known for his ability to
'learn complex and technical concepts quickly
'.
Known for its diverse range of industry expertise,
Fasken
offers broad competition services to its clients. In addition to strong merger control expertise, the team is extremely strong in contentious competition work, including criminal matters, marketing and advertising, and abuse of dominance cases, and is particularly active representing clients under investigation. An example of this was 
Antonio Di Domenico
's representation of FlightHub in a deceptive marketing investigation. He co-leads the team from Toronto alongside
Huy Do
, with both handling a varied range of competition services.
Anthony Baldanza
is also noteworthy for his expertise in cartel and restrictive trade matters.
Continuing its rise to the top of the M&A volume tables,
Fasken
 offers its clients broad transactional expertise, with recent highlights including its advice to Aphria on its C$5bn merger with Tilray, the largest cannabis-sector merger in history, and its work for the shareholders in the Estée Lauder/DECIEM acquisition. It also has notable experience advising technology, energy and natural resources companies on their corporate needs. Private equity also remains an important area of focus for the team.
Sarah Gingrich
,
Sean Stevens
and
John Turner
 jointly lead the team, Gingrich in Calgary and the others in Toronto. Other key names include cross-border expert Blair Horn and promising associate
Martin Ferreira Pinho
in Vancouver, technology expert
Jean Michel Lapierre
in Montréal, and private equity team co-head
Caitlin Rose
.
Fasken
fields a well-established environmental law practice that is skilled at managing environmental risks in the context of transactions, infrastructure projects permitting and beyond. The team leverages its close ties to other practice groups within the firm, such as regulatory and indigenous law, to assist clients from the natural resources and energy sectors with the environmental assessment of new and large-scale projects. Also noteworthy is the group's climate change and carbon markets expertise, as well as crisis management, contaminated sites and environmental litigation capabilities.
Rosalind Cooper
 co-leads the practice from Toronto, focusing on the defense of environmental prosecutions and disputes before all levels of court. Fellow co-head
Pierre-Olivier Charlebois
 is sought after by clients for his deep knowledge of the energy and mining sectors, environmental regulations and climate change issues; he is based in Montréal. In Vancouver,
Kai Alderson
 is proficient in the permitting of major projects and in the handling of environmental liabilities in commercial transactions.
The pensions and benefits group at Fasken has a longstanding strength in pensions litigation and is increasingly seen as a go-to for advice on plan governance, as well as the pensions aspects of M&A. Practice head Ross Gascho, who is based in Toronto, advises clients on all aspects of the implementation, administration, funding, governance and wind-up of pension, group benefit and profit-sharing plans. Michael Wolpert divides his time between Calgary and Toronto, while Dominique Monet works at both the Ottawa and Montréal offices. The team was strengthened in March 2021 by the addition of associate Allyson Marta from Stikeman Elliott LLP.
Bringing together procurement experts and litigators,
Fasken
 is not only adept at assisting clients with high-profile procurement transactions and projects at the federal, provincial and municipal levels, but is also proficient in litigation, trade issues and government relations matters. National security mandates, including procurements involving controlled goods and contract security, are a strong point for the team, that has been recently called upon by clients to provide innovative solutions related to the Covid-19 pandemic. Based between Ottawa and Toronto,
Peter Mantas
, who regularly acts as lead litigation procurement counsel in prominent Canadian cases, oversees the nationwide department.
Marcia Mills
, who also splits her time between Ottawa and Toronto, has a wealth of experience advising government entities and private companies throughout the procurement cycle and on trade agreement compliance and disputes.
Fasken
 has a first-rate reputation the emerging technology space, fielding a specialist team which acts for Canadian emerging tech companies, investors and acquirers. It also has a strong profile in the IT arena, with a dedicated group handling a wide range of provincial and federal issues. It advises clients on matters such as systems implementation, outsourcing arrangements and new technologes. The firm's strengths in the IT and tech arena are complemented by its capabilities in areas such as corporate and commercial, M&A, tax, IP and employment. Names to note include 
Christian Jacques
, who focuses on corporate finance, technology and commercial law. Also recommended are IP lawyer
Jean-Nicolas Delage
and 
Karam Bayrakal
, who works with private and public sector clients on IT infrastructure and systems integration, app development, licensing, and related privacy matters. Bayrakal is also noted for having specialist knowledge of the video games industry.
Andrew Nunes
in Toronto has a focus on M&A and outsourcing matters. 
Christopher Ferguson
and
Gabriel Stern
, who are also based in Toronto, made partners in December 2020.
Fasken
's transport group is known for its '
strong presence in the rail sector,'
but it is also active for road sector clients. The team has a particularly strong relationship with Canada Pacific Railway, handling commercial litigation as well as collision and cargo claims. The team has additional expertise advising on infrastructure and PPP projects, environmental law and commercial work, including financing. It also offers labour and employment support to clients primarily in the trucking area, led by Toronto-based
Ian Campbell
. The team is led by
Steven Rosenhek
,
Peter Pliszka
and
Rosalind Cooper
in Toronto, and
Paul Wilson
 in Vancouver.
Fasken
's cannabis practice stands out for its significant regulatory expertise, regularly providing regulatory support to producers, distributors and retailers. In addition to marketing and labelling work, it also advises on applications for retail licenses, potential draft legislation, and matters relating to recalls and testing. It has a growing practice with newly legalized products, including edibles, extracts and topical products. The team also offers a transactional practice, focusing on M&A and corporate financing.
Barbara Miller
heads the team from Toronto, and stands out for her significant experience in cannabis-related licensing matters.
Kosta Kostic
joined the team from
McMillan LLP
; he has experience advising cannabis companies on capital markets matters.
Forming a key part of the firm's global energy group,
Fasken
's oil and gas team showcases a very strong track record in regulatory proceedings, in which it acts for clients before government agencies and at all court levels. In addition to core oil and gas matters, the practice is sought after for its proficiency in approval processes, environmental requirements, ESG matters and indigenous law aspects of energy projects. Matthew Ghikas, who is noted for his extensive experience in energy regulations and litigation, oversees the oil and gas department, is a key name to note in Vancouver. The department is led by
Ron Ezekiel
 and 
André Turmel
 in Vancouver and Montreal, respectively.
Fasken
  has an active presence in the energy regulatory space, representing power clients before government regulators, in the permitting of projects and in high-risk proceedings. The team's strength lies in electricity utility matters, including transmission and renewable project applications.
Ron Ezekiel
 and
Andre Turmel
, who are based in Vancouver and Montreal respectively, jointly manage the practice. New green technologies and renewables are areas of expertise for Turmel. Managing partner
Peter Feldberg
in Calgary has a strong reputation in the regulatory sphere, especially in the power sector. In Vancouver,
Christopher Bystrom
 stands our for his involvement in regulatory approvals and environmental assessments of major power projects.
At
Fasken
, the global infrastructure and projects group has a strong track record in PPP projects and secondary market transactions, and regularly acts on behalf of bidders, developers, lenders, and contractors, with a particular emphasis on the transportation and energy sectors. Toronto-based
Ella Plotkin
, who assists with all aspects of project development and financing in the infrastructure, natural resources and telecoms space, chairs the practice.
Adam Lewinberg
  joined in August 2021 and arrives with an extensive track record in public-private partnership, alternative finance and linear construction projects.
Fasken
advises on the full range of strategic IP matters in addition litigation. After significant growth in 2019 and 2020, the team has organized in sub-groups focused on different niches of IP law, integrating the firm's various offices across the country. Patent agent and litigator
David Turgeon
heads the practice from Montréal, where
Julie Desrosiers
often represents high-tech corporations in relation to the protection of their IP, trade secrets and strategic information; the pair are supported by associates
Patricia Hénault
, who handles IP-contract drafting in addition to disputes, and
Michael Shortt
, an expert in the artificial intelligence and video games industries.  
Offering '
excellent technical skills and high-quality advice,'
Fasken
's trade practice provides corporate clients with advice on a number of key global trade agreements. It has a strong trade remedy practice, acting regularly in federal court on anti-dumping/countervailing measures, and a strong regulatory grasp. Most notable, however, is the firm's anti-bribery and corruption offerings. The '
no-nonsense, pragmatic and proactive'
Clifford Sosnow
co-leads the team alongside experienced trade lawyer
Peter Kirby
.  Sosnow splits his time between Ottawa and Toronto, while Kirby is Montreal-based. The team works closely with its government relations practice, with key contacts being
Dan Brock
and
Andrew House
.
The real estate group at
Fasken
 acts for a diverse roster of clients, comprising pension funds, REITS, financial institutions, public entities, developers and lenders. The team enjoys a strong presence in the Montréal, Toronto, Vancouver and Calgary markets, and is often retained to assist with construction-related matters, joint ventures, acquisitions, dispositions and financings of real estate projects across the country.
Andrea Centa
 in Toronto heads up the Ontario real estate department, and advises domestic and foreign clients on transactions and development mandates.
Mariella Lo Papa
, who is particularly noted for her expertise of retail leasing, is the main point of contact in the Montréal office, while
Sergio Custodio
 in Vancouver oversees the British Columbia real estate practice. Also sitting in Montréal,
Nicolas Leblanc
 acts for institutional investors in a range of real estate transactions, including financing and joint ventures.
In addition to handling informal workouts and restructurings,
Fasken
 acts for a wide range of clients on formal proceedings under the Companies' Creditors Arrangement Act, Canada Business Corporations Act and Bankruptcy and Insolvency Act. According to a client, '
they excel in providing practical and creative solutions for their clients in some of the most complex restructuring situations.'
The team, which is led by Toronto-based partner 
Stuart Brotman
, includes 
Brandon Farber
 in Montréal and Vancouver-based partner 
Kibben Jackson
.
John Grieve QC
 is another key individual.
Fasken
's aviation team provides a broad range of legal services to its clients, which include airlines and aviation maintenance providers. In addition to handling transactional matters, the team has particular expertise advising on employment matters, including disputes and visa-related matters, as well as unique airport restructurings. It also covers contentious matters, notably including large-scale, multi-jurisdictional class actions. Employment specialist
Douglas Gilbert
and
Peter Pliszka
, who focuses on disputes, are key names in Toronto, while
Eric Simard
, who is active in litigation, is the name to note in Montreal.
Fasken
 advises clients on tax planning, tax controversies and indirect tax cases. It is particularly active in the energy and natural resources industry, where it provides support on public and private M&A. Beyond acting for companies, work for high-net-worth families is another driver of activity.
Christopher Steeves
in Toronto advises on M&A-related tax matters. Elsewhere, 
Alain Ranger
 is a key contact in the Montreal office, while 
Michael Coburn
 is a name to note in Vancouver.
Fasken >
Firm Profile
In this increasingly competitive business environment, making decisions effectively and efficiently is vital for any organization to thrive. Fasken's more than 700 lawyers in Canada, the United Kingdom, and South Africa are always ready to navigate legal challenges and capitalize on business opportunities. As a leading international business law and litigation firm, Fasken offers experience and expertise across a wide range of industries and practice areas to fulfil the needs of organizations worldwide. The firm's utmost concern is to provide the business community with the tools to meet constantly evolving legal obligations and adjust to industry transformations. Its clients range from corporations, government agencies, regulatory authorities, non-profit bodies and individuals, each of whom benefit from a commitment to quality, cogent advice and strong international reach. Fasken's excellence and broad industry expertise consistently garners accolades and top rankings worldwide by Chambers Global, Lexpert, IFLR 1000's Guide to the World's Leading Financial Law Firms, The Best Lawyers in Canada, and Who's Who Legal. Core practice areas include: aboriginal, antitrust/competition and marketing, Asia Pacific, banking and finance, communications, construction, corporate social responsibility, energy, financial institutions, forestry, government relations, political law, health, information technology and public/private partnerships, insolvency and restructuring, insurance, intellectual property, international arbitration, investment products and wealth management, labour/ employment and human rights, life sciences, litigation, mergers and acquisitions, mining, pensions and benefits, privacy and information protection, private equity and venture capital, real estate, tax, trusts, wills/estates and charities.
While Fasken takes pride in each of these acknowledgements, the firm takes its greatest satisfaction from clients who continue to entrust it with the most pressing matters. Fasken aims to see legal issues in the context of its clients' broader business issues, and has created a firm that is nimble, entrepreneurial and responsive to the global pressures facing all clients. Its success depends on the success of its clients.
Other
Contacts : Peter Feldberg, +1 403 261 5364, pfeldberg@fasken.com