Fasken > Montreal, Canada > Firm Profile
Fasken
Offices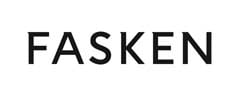 Fasken
THE STOCK EXCHANGE TOWER
PO BOX 242, SUITE 3700, 800 VICTORIA SQUARE
MONTRÉAL, QUÉBEC H4Z 1E9
Canada
Fasken > The Legal 500
Rankings
The British Columbia practice at
Fasken
excels across a broad range of contentious matters. Class action, administrative and public law, corporate and securities litigation, injunctive relief, contractual disputes, and international and domestic arbitration are all core strengths. The group is also regularly involved in commercial litigation involving the healthcare, energy, forestry, mining and real estate segments. The practice is co-led by two seasoned litigators:
Tracey Cohen KC
, who provides leading litigation and arbitration support on complex commercial and corporate disputes; and commercial litigation and white-collar crime specialist 
Andrew Nathanson KC
. 
Geoffrey Cowper KC
handles human rights, public law and commercial dispute cases, while
Alexandra Mitretodis
shines on cross-border disputes.
Andrew Borrell
is noted for his expertise in class action defence. White-collar crime expert
Gavin Cameron
 is another key name.
Fasken
 remains a market leader, channelling the deep bench strength of locations in Toronto, Vancouver, Montreal and Quebec City, as well as offices overseas in London, Johannesburg and Beijing, to advise issuers, underwriters and major international mining companies (such as Barrick Gold, Glencore, BHP) involved in high-value, multi-jurisdictional transactions. The team is led in Toronto by M&A and project finance authority
John Turner
, who brings experience assisting resources companies active throughout Latin America, Africa and Eastern Europe, and
Andrew Gabrielson
 in Vancouver, a specialist in transactions and commercial agreements related to the exploration, development, acquisition and divestiture of mining and energy projects.
Brian Graves
 in Toronto manages complex take-over bids, plans of arrangement, public and private securities offerings and securities regulatory matters. Other key figures include
Johanna Fipke
 in Vancouver, who provides expertise in M&A, land tenure, finance and project exploration, and
Frank Mariage
, who specializes in mineral exploration in Montreal.
The over 40-strong team at
Fasken
fields lawyers across its offices in Vancouver, Montreal, Calgary, Toronto and Quebec and offers a leading quality of service on Indigenous matters. The 
'collaborative'
and
'pragmatic' 
group is regularly instructed by clients in the energy, oil and gas, mining, forestry, real estate, finance and fisheries sectors seeking support with due diligence on Indigenous issues that arise from M&A, securities and tax transactions. Additional skill lies in the contentious sphere, namely regarding court challenges, injunctions and regulatory proceedings. Vancouver-based practice head 
Kevin O'Callaghan
, described by one client as '
dynamic and effective in litigation'
, is also well-equipped to handle advisory matters, including environmental assessments and consultations with Indigenous peoples. Additional key partners include disputes specialist
Dani Bryant
 and
Kai Alderson
, who brings expertise to energy and natural resources matters, in Vancouver, and 
Brenden Hunter
in Calgary, who focuses on regulatory, Indigenous and environmental law. The department was strengthened with the arrival of Quebec-based associate counsel
Pierre-Christian Labeau
in June 2022.
According to one client, the lawyers at
Fasken
's practice stand out for being
'client-focused, responsive and timely' 
in their provision of labour and employment counsel. The group demonstrates strength in advising national employers in the aerospace, telecoms, manufacturing and financial sectors, as well as provincial employers, US corporations and international clients, on the full gamut of contentious and non-contentious work. A trio of experienced partners share leadership of the national group: in Toronto,
Karen Sargeant
regularly appears before arbitrators, mediators and the Canada Industrial Relations Board; labour and employment all-rounder
Stéphane Fillion
co-leads from Montreal; and the
'extremely capable'
David Wong
is based in Vancouver. Additional key names in Toronto include counsel 
Brian Burkett
and
Jackie VanDerMeulen
, both lauded as
'simply superb', 
as well as partner
Alix Herber
and associate
Gillian Round
. In Montreal,
Magali Cournoyer-Proulx
focuses on employment matters while over in Vancouver,
David McDonald
, majors on labour relations and collective bargaining.
The expertise of the sizeable practice at 
Fasken
encompasses large systems implementations and outsourcing arrangements, Internet business models, e-commerce and consumer protection matters, data protection and tech-related M&A. The group also routinely handles venture capital and private equity financings, exit transactions and IPO listings. The department is co-led by a team of six partners:
Andrew Alleyne
,
Andrew Nunes
and 
Will Shaw
lead from Toronto;
Adam Saskin
and
Constantinos Ragas
co-manage the emerging technologies group from Montreal; and
Shahrooz Nabavi
is stationed in Vancouver.
Karam Bayrakal
has niche expertise assisting interactive media companies, in particular video game developers and publishers, with development and publishing transactions.
Fasken
houses a strong practice which is equipped to handle the gamut of telecoms and broadcasting matters. The group regularly acts for clients before the Canadian Radio-television and Telecommunications Commission, the Department of Innovation and the Copyright Board. Network deployment requirements, specialized communications contracts and anti-spam legislation are additional areas of expertise. Broadcasters, radio equipment and hardware vendors and satellite service providers routinely feature on the group's client roster.
Leslie Milton
steers the department from Ottawa and has significant experience in telecoms and radio communications regulation. Additional key partners at the Ottawa office include licensing and regulatory compliance specialist
Scott Prescott
, and ex-practice head
Gerald Kerr-Wilson
. In Toronto,
Barbara Miller
majors on the investments, acquisitions and financings of telecoms and broadcasting entities, and
Paul Burbank
 provides key support at the associate level.
Fasken
is considered by many as a market leader for mining finance. That being said, its sector expertise extends far beyond mining to include recent transactions in the TMT, engineering, retail, and manufacturing spheres, among others, where it primarily acts on behalf of lenders. In Toronto,
Thomas Meagher
is a go-to specialist for mine finance; national department co-chair 
David Johnson
maintains a broad lender and borrower-side practice; while national group co-head
Dev Singh
is also recommended. Additionally,
Angela Onesi
and
Andrew Jackson
 co-head the national practice from Montreal and Vancouver respectively, while Calgary-based
Scott Sangster
spearheads the Alberta team. Other transactional contacts in Toronto include
David Ferris
and recently promoted partner,
Daniel Conrad
. The department also houses robust regulatory expertise, with Toronto-based
Koker Christensen
highly regarded in this field.
The practice at 
Fasken
has experience in the range of Canadian competition law matters, encompassing merger control, unilateral conduct, pricing and distribution, and consumer protection mandates. The group also represents clients from the pharmaceuticals, retail, logistics and mining segments in litigation. The department is co-directed by a pair of Toronto-based partners, comprising
Huy Do
, who leads on merger control matters and abuse of dominance investigations; and
Antonio Di Domenico
, who majors on merger reviews, civil and criminal investigations and class action litigations.
Chris Margison
has experience assisting transport, cannabis, financial, food and retail-sector clients with competition matters.
Known for their leading expertise in the mining sector, the corporate group at
Fasken
 brings strength to advising public and private companies, private equity funds, investors, business owners and project sponsors involved in domestic and multi-jurisdictional M&A, private equity transactions, corporate reorganizations and infrastructure projects. The firm's expansive client base spans sectors ranging from financial services, insurance, energy, infrastructure, biotech and life sciences to real estate, food and beverages, agribusiness and retail. With 7 national offices and a presence in London and Johannesburg, the team is led in Toronto by
Sean Stevens
, who brings experience to M&A, restructurings and complex infrastructure transactions such as public private partnerships (PPP); and
Sarah Gingrich
 in Calgary, who specializes in securities and capital markets, shareholder activism and corporate governance. In Toronto, other key figures include
John Turner
, an authority in the mining space, public M&A and shareholder activism expert
Brad Freelan
 and
Claire Gowdy
, who arrived from
McCarthy Tétrault
 in October 2022. In Montreal,
Jean Michel Lapierre
 assists with corporate finance.
According to sources,
Fasken
's infrastructure group demonstrates '
very good industry knowledge and attention to detail
'. The team has established a strong reputation for its experience in transit projects, where it is notably representing Infrastructure Ontario and Metrolinx on the Ontario Line Subway Project. Alongside its work on behalf of Crown corporations and public sector clients, the group also acts for lenders, developers and contractors. From Toronto,
Ella Plotkin
heads the global infrastructure and projects group; she is acting alongside Toronto-based infrastructure partners, 
Brian Kelsall
and
Thomas Barlow
, to lead the Ontario Line Subway Project. Other key contacts include Toronto-based procurement specialist
Adam Lewinberg
 and Vancouver-based energy chair 
Paul Wilson
.
Fasken
's practice is structured into two distinct groups dealing with transactional and regulatory insurance work, and insurance litigation, respectively. The firm is particularly well positioned in the former sphere, where Toronto-based financial services specialist
Koker Christensen
is highly regarded for his activity in M&A, reinsurance transactions and regulatory matters. Other recommended non-contentious insurance partners include Montreal-based
Nicolas Faucher
. On the contentious front,
Michael Parrish
 is held up as '
extremely detail-oriented and very tenacious
', while
Jonathan Lim
'
has a strong passion for insurance defence
' — both are in Vancouver. Kathleen Butterfield recently left to join Air Canada.
The group at
Fasken
supports plan administrators, financial institutions, governments, pension regulators, and benefits consultants with both contentious and non-contentious pensions and benefits matters. Areas of expertise include counsel on pension and benefit plan structuring and investment, governance and funding, in addition to pensions litigation. Toronto-based
Ross Gascho
steers the practice and advises clients on the wind-up of pension, group benefit and profit-sharing plans. Partner
Michael Wolpert
 assists with the drafting of plan and trust documentation, in addition to representing clients in pension and benefit litigation. Key associate 
Allyson Marta
supports the partners on advisory and regulatory pensions matters.
Fasken
's practice covers the gamut of procurement matters and is routinely sought out for its expertise on high-profile public procurement projects and transactions across Canada. The team is also noted for its experience overseeing cross-border procurement matters involving the United States. Department head
Peter Mantas
regularly acts as lead litigation procurement counsel in significant public procurements. Partner
Marcia Mills
provides the federal government and private and public sector clients with legal advice throughout the procurement cycle. Both split their time between Ottawa and Toronto.
The
'exceptional team'
at 
Fasken
assists distressed debtors in out-of-court workouts and in-court restructurings, in addition to supporting lenders and trustees. The group's sectoral expertise covers financial services, retail, life sciences and tech, among others. Insolvency specialist 
Stuart Brotman
steers the national team from Toronto. In Vancouver, partner
Kibben Jackson
is active on cross-border insolvency matters. Over in Montreal,
Alain Riendeau
is lauded by one client as
'the best insolvency and restructuring lawyer in town'.
Additional key contacts at the Montreal office include litigator
Brandon Farber
and
'bright and up-and-coming'
 associate
Éliane Dupéré-Tremblay
.
Fasken
's practice assists clients with a range of land transportation matters, covering transactional, contentious and regulatory mandates. Core areas of expertise include class action, arbitration and mediation, licensing matters, cargo claims and complaints before the Canadian Transportation Agency.
Steven Rosenhek
, 
Peter Pliszka
 and 
Rosalind Cooper
co-lead from Toronto, while
Paul Wilson
is based in Vancouver. Rosenhek and Pliszka focus on contentious matters, while Cooper also handles occupational health and safety and workers' compensation matters.
Ian Campbell
 advises on labour matters stemming from transportation matters. Partner
Elizabeth Fashler
left the firm in May 2023.
Fasken
's capital markets practice is well-balanced across its national network of offices. Equipped to handle both debt and equity offerings, the team is particularly recognized for its prominence in the former sphere, with a significant focus on mining, energy and technology-related transactions. Calgary-based
Sarah Gingrich
co-heads the practice together with Toronto's
Sean Stevens
. The group also draws on Montreal partners
Jean-Pierre Chamberland
 and 
Jean Michel Lapierre
, as well Toronto-based mining specialist
John Turner
.
Fasken
's Alberta group is known for its arbitration and litigation expertise, for which it is regularly sought out by clients in the construction, logistics, oil and gas, healthcare and telecoms spaces. The team has additional expertise in public sector procurement disputes. The practice is co-led by two Calgary-based partners:
Karen Wyke
specializes in litigation and arbitration for commercial and construction matters, while 
Gulu Punia
handles commercial and employment litigation. Key partner 
Darren Reed
focuses on construction, product liability, class action and securities matters.
Fasken
's Ontario group is regularly instructed by financial institutions and companies in the mining, health, energy, life sciences, construction, transportation and technology segments for its expertise in commercial dispute resolution. The team also demonstrates expertise in cybersecurity, securities, competition, insurance and employment class actions, as well as regulatory and civil securities issues. Practice head
Sarah Armstrong
leads from Toronto and supports clients on commercial dispute, professional liability and administrative law matters, both in court and in arbitration.
Peter Pliszka
has focused his practice on product liability, class action, commercial and insurance litigation matters, while
Peter Mantas
leads on litigation matters from the Ottawa office. Other key figures include vice chair
Vera Toppings
, who handles complex arbitrations and associate
Pavel Sergeyev
.
Fasken
's Quebec group regularly appears before Canada's Supreme Court and routinely represents tech, mining, pharmaceutical, retail and automotive-sector clients involved in commercial and shareholder disputes. The group is co-led by a Montreal-based duo, comprising shareholder disputes, penal proceedings and securities litigation specialist
Marc-André Fabien
; and
Annie Bernard
, who majors on construction and class action litigation.
Éric Simard
is a key contact for alternative dispute resolution, with a pronounced strength on arbitration matters.
Vincent Cérat Lagana
 displays expertise in corporate governance litigation.
Fasken
's energy team maintains a strong base in Vancouver in addition to its Calgary platform, which translates into a broad national practice that enjoys close relationships with utilities, including FortisBC and FortisAlberta. The group's regulatory focus is supplemented by expertise in environmental and Indigenous law, while it can also lean into the wider firm's robust corporate offering. Vancouver-based
Ron Ezekiel
advises on commercial and regulatory work and co-heads the energy and climate department. Other recommended practitioners include Vancouver-based energy and regulatory litigator
Matthew Ghikas
; Montreal-based energy and environmental law partner
André Turmel
; and Calgary-based transactional specialist
Brendan Sawatsky
.
Fasken
's power offering forms a key part of its energy and climate practice, which is distinguished by its strong regulatory dimension. The group also stands out for its ability to draw on complementary offerings in Indigenous law — where it is recognized as a market leader — as well as projects and environmental law. Vancouver-based
Ron Ezekiel
, who handles a mix of power and oil and gas work, co-heads the department alongside Calgary-based transactional partner
Brendan Sawatsky
. Other key contacts include managing partner and pre-eminent power specialist 
Peter Feldberg
; and Vancouver-based litigator
Christopher Bystrom
.
Fasken
's environmental group often works in tandem with its regulatory and Indigenous law teams to provide holistic support on the environmental assessments of new projects — the firm's premier mining offering is also a significant attribute in this regard. Other key areas of activity include contaminated sites, M&A-related issues and environmental litigation. Toronto-based
Rosalind Cooper
is a go-to expert in the area and co-heads the department alongside Montreal's 
Pierre-Olivier Charlebois
. Vancouver-based energy co-head
Ron Ezekiel
is also recommended. Environmental litigator
Kinji Bourchier
 recently joined the Vancouver office from
Lawson Lundell LLP
.
Fasken
's national IP practice stands out among peers for its uniquely strong platform in Quebec, which is particularly valuable in light of the province's recent Charter of the French Language law and its impact on branding and marketing. Montreal-based patent specialist
David Turgeon
spearheads a full-spectrum practice that encompasses all aspects of obtaining, commercializing and enforcing IP assets. The Montreal group also includes seasoned IP litigator
Julie Desrosiers
, who is highly regarded for patent litigation; next-generation partner
Michael Shortt
, who specializes in transactional and contentious matters concerning the videogame and life sciences industries; and IP and media-focused associate 
Patricia Hénault
.
Widely admired for the breadth of its mining expertise,
Fasken
's dedication to the industry is evidenced by its decision to maintain international platforms in the key mining markets of Johannesburg and London.
Al Gourley
heads up the London office and is a go-to name for mining transactions, including M&A, capital markets, joints ventures, and royalty and streaming matters, among others. Additional key contacts in London include
Thomas Wexler
, who specializes in mining and infrastructure projects; natural resources partner
Jodi Katz
; and energy-focused
Abayomi Akinjide
.
Blaize Vance
spearheads the Johannesburg office and is recommended for energy, infrastructure and mining projects.
Fasken
houses a prominent economic sanctions offering that has seen — like many of its peers — an influx of compliance-related engagements following Russia's invasion of Ukraine. Other practice sweet spots include export controls, supply chain due diligence, customs law and trade agreements.
Clifford Sosnow
steers the group from Ottawa and combines strength in trade, investment and anti-bribery law. Former department co-head 
Peter Kirby
struck out on his own in January 2022 but continues to act as a consultant to the team; he advises on regulatory compliance, trade agreements and trade remedies.
The real estate group at
Fasken
 leverages the bench strength of 7 national offices and the experience of its team to advise pension funds, REITs, financial institutions, public organizations, public hospitals and developers involved in a wide range of matters across the practice space. The team is jointly headed by
Andrea Centa
 in Toronto, an expert in acquisitions, dispositions and real estate finance and the development of large-scale projects through joint ventures and co-ownerships;
Carmine Boskovich
 in Vancouver, who assists with major infrastructure projects and specializes in matters in the energy, mining and transport industries;
Mariella Lo Papa
 in Montreal, who brings extensive experience assisting property managers, brokers, landlords and tenants with commercial leasing;
Paul Logan
 in Calgary, who assists clients with mortgage financings and purchase and sale transactions of office, industrial and retail properties. Other key figures include real estate authority
Richard Clare
 and project development specialist
Nicolas Leblanc
 in Montreal,
Sarah Batut
 in Vancouver, who handles major master-planned communities, and
Allyson Roy
, who brings expertise to complex transactions and the management of real estate portfolios in Toronto.
Marie-Andrée Thibault
 departed in May 2023.
The department at
Fasken
is known for its cross-border tax offering, which includes counsel on M&A, tax treaty interpretation and transfer pricing. The firm operates from seven Canadian locations, and its international footprint extends to London and Johannesburg, where it fields offices. The group routinely proves a popular choice for energy and natural resources-sector clients, as well as startups, banks and other financial institutions. Practice head
Christopher Steeves
leads from Toronto and specializes in advisory work, namely covering the tax aspects of corporate restructurings and acquisitions.
Alain Ranger
 and 
Michael Coburn
lead on tax matters from Montreal and Vancouver respectively.
Fasken
 pairs the bench strength of its 7 national locations and offices in Johannesburg and London, with the experience of its team, to advise a broad client base of owners, developers, architects, engineers, contractors and suppliers involved in high-value construction disputes, including lien, bond and insurance claims. In addition, the firm assists with material and equipment supply contracts, infrastructure developments and public-private partnerships, across the retail, mining, infrastructure, energy, manufacturing and real estate sectors. Key figures include veteran litigators
David Curtis
 and
Brook Greenberg KC
 in Vancouver;
Annie Bernard
 in Montreal, who specializes in financing, construction defects and professional liability; and
Arif Chowdhury
 in Calgary, who handles complex international arbitration.
Fasken >
Firm Profile
In this increasingly competitive business environment, making decisions effectively and efficiently is vital for any organization to thrive. Fasken's more than 950 lawyers in Canada, the United Kingdom, and South Africa are always ready to navigate legal challenges and capitalize on business opportunities. As a leading international business law and litigation firm, Fasken offers experience and expertise across a wide range of industries and practice areas to fulfil the needs of organizations worldwide. The firm's utmost concern is to provide the business community with the tools to meet constantly evolving legal obligations and adjust to industry transformations. Its clients range from corporations, government agencies, regulatory authorities, non-profit bodies and individuals, each of whom benefit from a commitment to quality, cogent advice and strong international reach. Fasken's excellence and broad industry expertise consistently garners accolades and top rankings worldwide by Chambers Global, Lexpert, IFLR 1000's Guide to the World's Leading Financial Law Firms, The Best Lawyers in Canada, and Who's Who Legal. Core practice areas include: aboriginal, antitrust/competition and marketing, Asia Pacific, banking and finance, communications, construction, corporate social responsibility, energy, financial institutions, forestry, government relations, political law, health, information technology and public/private partnerships, insolvency and restructuring, insurance, intellectual property, international arbitration, investment products and wealth management, labour/ employment and human rights, life sciences, litigation, mergers and acquisitions, mining, pensions and benefits, privacy and information protection, private equity and venture capital, real estate, tax, trusts, wills/estates and charities.
While Fasken takes pride in each of these acknowledgements, the firm takes its greatest satisfaction from clients who continue to entrust it with the most pressing matters. Fasken aims to see legal issues in the context of its clients' broader business issues, and has created a firm that is nimble, entrepreneurial and responsive to the global pressures facing all clients. Its success depends on the success of its clients.
Other
Contacts : Peter Feldberg, +1 403 261 5364, pfeldberg@fasken.com