Martínez, Algaba, de Haro y Curiel > Mexico City, Mexico > Firm Profile
Martínez, Algaba, de Haro y Curiel
Offices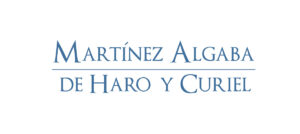 Martínez, Algaba, de Haro y Curiel
PASEO DE LOS TAMARINDOS 400 A, PISO 20
COL. BOSQUES DE LAS LOMAS
05120 MEXICO D.F.
Mexico
Martínez, Algaba, de Haro y Curiel > The Legal 500
Rankings
The '
excellent and trustworthy
'
Martínez, Algaba, de Haro y Curiel
continues to be acclaimed by market onlookers as a first-class dispute resolution firm, one which represents clients across Mexico in highly complex disputes. The team is particularly well known for its expertise and exceptional track-record in financial services, regularly acting for top-tier banks such as Santander, BBVA, or Banamex, but which has also been increasingly prominent of late in litigation related to the aviation and retail sectors, representing major clients such as Aeroméxico and Wal-mart. The sizeable practice houses a group of stellar practitioners including
Jorge De Haro
, a preferred option for many banks, who specialises in civil and commercial litigation and has extensive experience in bankruptcy & restructuring;
Javier Curiel
, whose contentious practice is informed by his solid corporate background and who also handles commercial arbitration;
Javier Altamirano
, who undertakes disputes involving loans, trading, investment, and trust transactions and activities;
Ernesto Palacios
, who shows prowess in amparo proceedings; and
Diego Gutiérrez
and
Mauricio Mendoza
, who both handles civil and commercial disputes, as well as commercial arbitration. At associate level,
Bernardo Basaldua
is an additional name to note.
Practice head(s):
Jorge de Haro; Javier Curiel; Daniel Ortega; Javier Altamirano; Ernesto Palacios Juárez; Diego Gutiérrez; Alejandro Legaspi; Mauricio Mendoza
Testimonials
'The team is excellent and trustworthy.'
'The main quality of partner Diego Gutierrez is his availability and attention. He was always patient in explaining procedural specificities and the laws of Mexico to his foreign clients.'
Key clients
JP Morgan
Banco Mercantil del Norte
Banco Nacional de México
Banco Sabadell
Banco Santander (México)
BBVA México
Google LLC and Google México
Grupo Aeroméxico
HSBC México
MetLife México
PricewaterhouseCoopers México
Scotiabank Inverlat
Seguros Monterrey New York Life
Sura Asset Management and affiliate companies
Wal-Mart de México
Veteran Mexican firm,
Martínez, Algaba, de Haro y Curiel
, offers a solid six-partner practice, comprised of '
extraordinary
lawyers
', who garner additional praise for working '
as a team among themselves and with the client
'. The department offers an excellent blend of litigation and corporate skills, and is widely known for being the firm of choice for an array of creditors, including major banks -such as HSBC and BBVA- and other financial institutions. Market onlookers recognise the group's solid track record in bankruptcy cases and out-of-court restructurings. Key contacts involved in the practice include commercial and civil litigation specialist
Jorge De Haro
, who is also highly experienced in bankruptcy matters;
Javier Curiel
, '
a born leader, and a very good lawyer
';
Mauricio Mendoza
, whose practice takes in bankruptcy and restructuring, enforcement of agreements and guarantees, and the sale and purchase of entities and distressed assets; and
Alejandro Legaspi
, who specialises in finance, insurance, bankruptcy and banking regulation-related disputes. Associate
Vicente Cuairán
is also name to note.
Practice head(s):
Jorge de Haro; Javier Curiel; Diego Gutiérrez; Alejandro Legaspi; Mauricio Mendoza
Testimonials
'Excellent service and professionalism.'
'Extraordinary lawyers who work as a team among themselves and with the client.'
'Excellent office, follow-up in all your matters, always looking for new legal alternatives to simple or complex problems. They are open to different fee schemes than what they traditionally offer.'
'Always available, they answer your questions and queries. Despite their commitments to other clients, if you need to talk to the partners, they always find the space to talk to you. They have a lot of experience, since they serve companies in the same sector.'
'The firm's team works in coordination with all partners and there is no exclusive division of labor, which enriches the plurality of opinions and solutions for a matter.'
'Javier Curiel is a born leader, and a very good lawyer.'
Key clients
Afore Sura
Banco Nacional de Comercio Exterior
Banco Nacional de México
Banco Sabadell
Banco Santander México
Banco Santander
BBVA
Citibanamex Afore
Citibank
Grupo Aeroméxico
HSBC México
Nacional Financiera
Nueva Walmart de México
Scotiabank Inverlat
Martínez, Algaba, de Haro y Curiel
exhibits great strength on the litigation side of the insurance arena, handling disputes in which it represents major companies in Mexico such as AXA Seguros or MetLife. The highly-specialised group, fronted by seasoned litigators
Javier Curiel
,
Daniel Ortega
and
Javier Altamirano
, boasts over two decades' experience in complex insurance matters, such as life insurance with investment, damages, medical and health expenses, and civil liability. A second line of practitioners composed of senior associate
Bernardo Basaldua
and associate
Eduardo Carrión
, provides additional support and expertise.
Practice head(s):
Javier Curiel Obscura; Daniel Ortega González; Javier Altamirano Hernández
Testimonials
'The firm offers a very specialised service. We cannot have a margin of error and the firm has managed well.'
'Always fast and attentive service by the lawyers.'
Key clients
ING Group
AXA Seguros
MetLife México
New York Life México
HSBC Seguros
Martínez, Algaba, de Haro y Curiel >
Firm Profile
For over 50 years Martínez, Algaba, de Haro y Curiel has successfully represented corporations and institutions in complex local and cross-border cases where its renowned corporate experience has paired superbly with unique litigation skills.
The firm's highly specialized team offers clients a competitive advantage that is hard to match. The firm is consistently referred to by clients and market commentators as a top tier law firm, capable of offering both first-class dispute resolution services and top-notch dispute-oriented consulting services.
Our key areas of practice include:
Litigation

Civil: Martínez, Algaba, de Haro y Curiel represents clients across Mexico in high complexity disputes pertaining to all sorts of agreements and contractual relationships, and extra contractual liability, including torts and moral damages.
Commercial: The firm represents clients before federal and local courts in all kind of disputes arising from business relationships, with an emphasis in controversies concerning financial services. This includes disputes involving banks, insurance companies, investment funds, pension funds, and asset managers.
Finance: For over 50 years the Firm has established as leader in the attention of controversies and conflicts of high complexity, representing the most important financial institutions in the country. We have a strong experience in litigation related to bank transactions, stock market products, as well as disputes between investment and bond companies.
Real estate: We have a deep knowledge of the construction and real estate industry, as we have participated in complex litigation involving different perspectives of the industry, regarding large real estate developments throughout the country.
Insurance: The firm represents major insurance and reinsurance companies in litigation cases across Mexico and advises on a wide range of insurance matters. In fact, Martínez, Algaba, de Haro y Curiel recently argued on behalf of the Asociación Mexicana de Instituciones Seguros (AMIS) a relevant case before the Supreme Court of Justice that was ruled favorably for the insurance sector.
Administrative and constitutional
Administrative: The firm takes pride in being a leader in government and regulatory litigation in Mexico, facing both federal and local authorities whenever its clients are under investigation or whenever their rights are being overlooked. Litigation often involves contesting government fines, sanctions, expropriations, and revocations of concessions, licenses, and authorizations.
Constitutional: The firm often appears before Mexico's Supreme Court of Justice to argue cases of the utmost importance for the country's political, social, and economic life.
Data protection: Martínez, Algaba, de Haro y Curiel has represented various institutions and search engines in administrative proceedings and court cases regarding the protection of information and personal data.
Commercial arbitration: The firm has broad experience in international and domestic commercial arbitration, as well as in the enforcement of arbitral awards in Mexico. Some members of the firm also serve as arbitrators and legal experts within relevant arbitration proceedings.
Martínez, Algaba, de Haro y Curiel has an outstanding track record representing creditors in bankruptcy and insolvency proceedings, as well as advising clients in out-of-court corporate restructurings and reorganizations. The firm has been a key contributor to the case law established in respect of the bankruptcy law.
Risk prevention: The firm advises clients on practices to prevent risks based on its knowledge of corporate matters and its extensive court experience.
Risk management: Martínez, Algaba, de Haro y Curiel often designs and implements strategies to promptly and efficiently address, mitigate and neutralize risks and crisis threatening its clients' businesses.
Business technology implementation: Corporations frequently resort to Martínez, Algaba, de Haro y Curiel in search of expert advice on the validity and enforceability of agreements reached and transactions executed while using new business technologies.
Languages
Spanish English
Legal Briefings
Protecting the interests of financial services' users

Protecting the users of financial services should always be a priority for any government. In order to comply with this obligation, the Mexican state created a government entity to protect the interests of users of financial services, including services rendered and products sold by insurance companies. That entity is the National Commission for the Protection …