McCarthy Tétrault > Montreal, Canada > Firm Profile
McCarthy Tétrault
Offices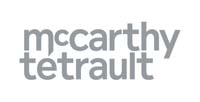 McCarthy Tétrault
1000 De La Gauchetière Street West
Suite 2500
Montréal QC H3B 0A2
Canada
McCarthy Tétrault > The Legal 500
Rankings
Known for the breadth of its transactional experience (covering acquisition financing, syndicated lending, structured financing, refinancings and restructuring of loans),
McCarthy Tétrault
offers banking support to top-flight international and domestic clients. It is particularly well regarded for its strength in project financing. With an integrated approach, the team leverages its broad array of commercial practices to support its banking clients in regulatory matters. Beyond that, it also offers litigation services to a number of Canadian financial institutions, including in class-action lawsuits related to regulatory matters.
Richard Higa
is known for his well-established transactional practice, with recent highlights including advice to Bank of America on a C$19bn bridge loan to Rogers Communications to facilitate the purchase of Shaw Communications. Another key figure on the transactional side is
Stephen Furlan
, who is highly regarded for his work in structuring and negotiating substantial project finance loans. His notable work has included advising a syndicate of 11 lenders on the C$1bn Cascade power plant projects.
Ana Badour
and
Barry Ryan
 head up the firm's regulatory work, with Badour known for acting on behalf of government agencies, industry associations as well as foreign and domestic banks.
Justin Lapedus
is known for his multi-jurisdictional financing work, and Ian Mak and Noel Chow
'offer excellent knowledge and timely service and are great in communication
'. 
Marc MacMullin
 heads the practice as part of the broader financial services team.
Covering the full range of capital markets transactions, including public and private offerings, bought deals, debt offerings and other forms of follow-on offerings,
McCarthy Tétrault
is known for its combination of capital markets expertise, industry understanding and cross-border experience. The team has been increasingly involved in the issuing of new limited recourse capital notes (LRCN) debt instruments alongside the broader banking and finance practice, with
Andrew Parker
and
Jo-Anna Brimmer
 recently acting for RBC in the issuance of C$1.75bn worth of them. The department also has experience in cross-border public offerings made through the Canada-US Multi-Jurisdictional Disclosure System (MJDS). Parker co-leads the team from Toronto, while
Patrick Boucher
, who is known for his expertise with Quebecois financial institutions, leads the team in Montréal. Other key names include structured finance co-head
Dean Masse
, and banking and finance leader
Marc MacMullin
. The team was also bolstered by the hires of
Alyson Goldman
,
Jessica Brown
and
Bradley Squibb
 from
Burnet Duckworth & Palmer LLP
.
McCarthy Tétrault
 has invested significantly in its competition and antitrust practice, and as such is well equipped to advise on the full range of matters in this field. The team often collaborates with the firm's M&A department, providing merger control and foreign investment review services on major deals. Highlights in this space included 
Jason Gudofsky
and
Deborah Salzberger
's advice to LSE Group on the $27bn acquisition of Refinitiv. On the investigations and litigation side it offers similar experience, having handled civil and criminal cartel investigations, deceptive advertising cases and class actions before federal courts and the Competition Tribunal. Its industry expertise is likewise broad, covering technology, transportation, financial services, real estate and other sectors. Gudofsky leads the practice from Toronto, and is known for his international work, both in foreign investment and national security reviews.
Oliver Borgers
 is also notable for this type of work.
Donald Houston
leads litigation, with both civil court and class action experience.
Dominic Thérien
is a key contact in the Montréal office.
A '
leading corporate and M&A group in Canada
',
McCarthy Tétrault
is well versed in a wide range of complex, high-value corporate transactions. Operating from its multiple national offices, the team not only has a strong grip on the domestic market but also offers an impressive international presence thanks to its New York and London offices. The team acted for Brookfield Infrastructure in its C$13.5bn takeover bid for Inter Pipeline, as well as advising Endeavor Mining on its $2.44bn combination with Teranga Gold.
Shea Small
 and 
Jonathan See
jointly lead the team out of Toronto, with Small also spending time in the London office and offering expertise in global mining work.
Cameron Belsher
also co-heads the team, splitting time between Toronto and Vancouver.
David Woollcombe
 offers experience in private equity in addition to corporate support, and
Clemens Mayr
offers key support out of Montreal.
Shevaun McGrath
and
Patrick Boucher
 are also names to note.
McCarthy Tétrault
fields an impressive national dispute resolution practice, praised for its '
exceptional bench strength and business advisory skills
'. It has one of Ontario's leading litigation departments, which is renowned for handling precedent-setting matters, and appearing before all levels of court and tribunals across the country. A recent highlight saw the team defending Unity Health Toronto in its high-profile C$300m lawsuit with Zurich Insurance. This was co-led by the '
exceptional
'
Sarit Batner
, one of the Toronto office's standout partners, where securities-focused
R Paul Steep
is another partner to note. Arbitration is also a strength of the team, and
Junior Sirivar
 is a key contact in that respect, acting in international arbitrations, with sector strengths including mining, banking, telecoms and healthcare. The group in Vancouver is well known for its work in the mining and energy sectors, as well as in cases involving environmental law and Indigenous rights.
Jill Yates
 leads the team there and heads the national class action group, while
Michael Feder
 is a leading name in the market, '
terrific both at trial and on appeal
'. The team looks to have a bright future ahead with
Miranda Lam
building a strong commercial litigation practice and expertise in the retail sector, and
Aidan Cameron
 noted for construction and insurance coverage matters.
Patrick Williams
also stands out at the associate level. The practice in Quebec has gone from strength to strength, led by professional liability expert
Steeves Bujold
.
Mason Poplaw
and
François Giroux
frequently act as lead counsel on some of the province's standout disputes, and the team is one of the market leaders for insolvencies and class actions.
Michel Gagné
 and
Isabelle Vendette
are further key figures, as is
Emmanuelle Poupart
 in medical law disputes. In Alberta, the team is led by
Douglas Yoshida
 and other key contacts include expert in the natural resources sector 
Sean Smyth
, and
Kara Smyth
 who also has an impressive practice and was involved in a number of major cases during 2020 and 2021.
McCarthy Tétrault
provides a strong service to clients throughout the life cycle of power-related projects, spanning conventional generation, nuclear and renewable energy. The team is regularly engaged in high-value buy and sell-side M&A work throughout the value chain, and is also instructed by lenders and underwriters in the financing of all classes of transmission, distribution and generating assets and projects. Proceedings before courts and regulators across Canada and cross-border electricity mandates also feature on the workload. The group, which is led by
Seán O'Neill
 in Toronto, is able to draw on existing expertise to assist clients on matters related to new and transitional areas in the power sector, such as green hydrogen production and Small Modular Reactor (SMR) development.
David Lever
 has a wealth of experience in the power sector, advising on development, financing and regulatory matters. The latter is a primary focus for
George Vegh
, while
Suzanne Murphy
is noted for her transactional track record involving renewables and conventional energy assets. All named practitioners sit in the Toronto office.
With longstanding experience in the field of environmental law,
McCarthy Tétrault
advises on cutting-edge environmental matters, including climate change and emissions trading. The team is particularly recognized for its impressive track record in handling environmental aspects of transactions and projects, and is also proficient in regulatory, compliance and enforcement matters. Contentious matters involving contamination issues also feature on the practice's portfolio. Based in Vancouver,
Paul Cassidy
is routinely engaged by international investors, helping them navigate the regulatory environment for doing business in Canada. His practice encompasses project development across North America, litigation and policy issues. He jointly oversees the nationwide group with
Gordon Nettleton
 in Calgary and
Cindy Vaillancourt
in Montréal. The latter focuses on remediation issues, environmental compliance, permitting and due diligence.
The projects group at
McCarthy Tétrault
has cemented a leading position in the market through its work on high-value P3 projects and major project finance transactions in the energy, technology and infrastructure sectors throughout Canada and abroad. The team is seasoned in the entire spectrum of matters related to the procurement, construction, financing and development of projects, ranging from roads, airports and railways to wastewater systems, transmission lines and social infrastructure. Vancouver-based
Linda Brown
is routinely engaged by banks, pension funds, borrowers and consortia of bidders in significant infrastructure projects. She chairs the practice with
David Lever
, who is based in Toronto.
Godyne Sibay
and
Gordon Willcocks
, whose areas of expertise include project development, PPPs and procurement, are other noteworthy practitioners in the Toronto office. Sitting in Vancouver,
Morgan Troke
  is go-to counsel for lender and borrower-side clients in relation to complex infrastructure projects and transactions.
McCarthy Tétrault
's international trade practice is a go-to choice for businesses in need of trade and international investment expertise. It is sought after for its expertise relating to enforcement and compliance of numerous international statutes, including anti-corruption, sanctions, and import/export rules. Disputes are a core focus, with particular emphasis on anti-dumping and countervailing measures. This includes advising on the first dumping challenge under CUSMA regulations and handling aspects of WTO and CETA trade agreements. The group also has experience in heavily regulated product markets including energy, mining, pharmaceuticals, technology and defense.
John Boscariol
leads the team from Toronto, offering broad expertise in trade matters with an emphasis on foreign investment regulation. Also in Toronto are
Martha Harrison
and senior associate
Carmen Francis
; they have dual experience in trade and product regulatory frameworks, with Harrison particularly experienced in arbitrations. The team also has a key office in Montreal.
McCarthy Tétrault
 is home to a full-service real estate offering, and attracts instructions from private and publicly-traded investors, REITs, pension funds, governmental bodies and developers. In the acquisition and disposition space, the department is frequently engaged in high-value transactions, both of single assets and portfolios, spanning industrial, residential and commercial properties, hotels, office buildings and infrastructure projects. Furthermore, the team is also routinely called upon to advise on development-related joint ventures, financing deals, leasing matters and disputes.
William McCullough
in Toronto manages the department that also includes
John Currie
, who is noted for his proficiency in financing transactions involving the real estate sector, and
Abraham Costin

, who is counsel of choice for developers, pension funds and financial institutions. Also based in Toronto,
Jamie Orzech
 balances a busy transactional workload that includes acquisitions and dispositions of all asset classes, implementation of real estate joint ventures and financings. In Vancouver,
Keith Burrell
 advises on development and investment matters, and is often sought after by major developers of residential and mixed-use projects engaged in presale activity.
McCarthy Tétrault
's team garners praise for its '
good technical knowledge and good understanding of how tax impacts business.' 
The team provides top tier transactional support to a sizeable number of clients, with notable expertise in the resources, manufacturing, financial services, communications, technology, real estate and transportation sectors. Its tax planning practice, which was boosted by the recent arrival of
Randy Schwartz
 from
PwC Law LLP
, covers matters concerning multijurisdictional tax structures, tax-exempt entities and commodity tax issues. On the contentious side, the group acts for clients in tax audits, investigations and appeals. Its strength has been bolstered recently with a number of major partner hires, including the arrivals of 
Jeff Oldewening
from
KPMG Law in Canada
 and
Mike Hegedus
 from
PwC Law LLP
.
Raj Juneja
 leads the team in Toronto, with the practice also operating out of the Calgary, Montreal and Vancouver offices. Other key names include litigators
Chia-yi Chua
 and
Robert Kopstein
, as well as
Gabrielle Richards
and
Douglas Cannon
.
Michel Ranger
 joined from
McMillan LLP
.
McCarthy Tétrault
has a strong track record undertaking technology transactions across a wide range of sectors, such as aeronautics, life sciences, biotechnology, software and hardware. It also provides a '
high level of experience and expertise
' in relation to digital transformation projects, machine learning, fintech and data protection. 
Christine Ing
 is a leading name for advice on a range of emerging technologies. 
Charles Morgan
and
Daniel Glover 
coordinate the cyber/data group from Montréal and Toronto respectively. In a notable mandate, Morgan and Glover led a large multidisciplinary team which acted for the six most systemically important domestic banks on the preparation of a submission to the Quebec National Assembly committee assessing Quebec's Bill 64, which looks to modernize Quebec's privacy regulatory regime. Also notable is that Ing and associate
Michael Scherman
advised Shoppers Drug Mart on its C$75m strategic investment in virtual healthcare provider Maple Corporation.
Barry Sookman
, who is a key contact for technology-related litigation, has '
decades of deal experience that is invaluable at the negotiating table
'. 
George Takach
is noted for his finance and M&A expertise. In Montréal,
Véronique Wattiez Larose
focuses on M&A, private equity and ongoing business matters for technology clients.
Standing out for its stellar track record in litigation, McCarthy Tétrault provides support to a myriad of telecoms and broadcasting clients in relation to regulatory issues, business transactions, commercial agreements and licensing matters. The team, whose service offering also covers representation before the CRTC, is instructed by Canadian and international industry players, including satellite carriers, internet service providers, wireless networks, private equity investors, financial institutions and governments. The Toronto-based practice is led by renowned Grant Buchanan, who brings together expertise in regulatory matters, telecom financing and Copyright Board work. He receives key support from a team of specialist lawyers, which includes IP litigator Steven Mason and Brandon Kain, the latter of whom leads on appellate cases. Keith Rose is also noteworthy for his work with innovative new technologies in the 5G, Wi-Fi systems, connected vehicles and Internet of Things space.
McCarthy Tétrault
's transportation and logistics group offers broad support to its clients across both the road and rail industries. The team is particularly known for acting for inter-city bus operators, having been involved in a number of major cases, as well as acting for large motor carrier fleets. On the rail side, it handles service level cases, as well as disputes where the rail and energy industries intersect. The team provides regulatory and risk management support as well, acting at a national and provincial level.
David Blair
leads the team, splitting time between Quebec City and Montreal; he and associate
Brian Lipson
are '
extremely capable experts in transportation law.'
McCarthy Tétrault
 offers high-end transactional services to its cannabis-sector clients. It has been involved in major restructurings, with
Ranjeev Dhillon
and
Rami Chalabi
notably advising Aurora on the restructuring of the C$25.9m it is owed by Choom Holdings. The team has also advised on a number of significant acquisitions. Due to its office base not only in the major commercial centres of Toronto, Calgary, Vancouver and Montreal, but also in New York and London, the practice is well placed to help its clients access global markets. Dhillon jointly leads the team with
Awanish Sinha
, who focuses on corporate litigation.
Eric Block
is also known for his litigation work, with a particular emphasis on class actions.
McCarthy Tétrault
's broad domestic and international service offering makes it an attractive choice for market-leading mining companies involved in large-scale cross-border transactions, corporate and commercial matters. The global metals and mining group has an unparalleled track record in M&A deals, projects and operational issues in key jurisdictions across the globe, including Africa and Latin America. Vancouver-based
Roger Taplin
, who primarily focuses on financing and M&A transactions, including streaming deals, joint ventures and takeovers, receives plaudits for his international mining law expertise. Splitting his time between Toronto and London,
Shea Small
 also fields a broad transactional practice, with a particular emphasis on multijurisdictional M&A.
Eva Bellissimo
, whose experience covers the entire spectrum of mining work, sits in the Toronto office.
Standing out for its notable track record in litigation,
McCarthy Tétrault
's dedicated group also offers support to public-sector and industry clients on large-scale projects and operations across Canada engaging the rights of Indigenous groups. The team, which demonstrates strong credentials in the advancement of reconciliation opportunities, excels in the structuring of sophisticated commercial agreements involving First Nations and their lands, including joint ventures, impact benefit agreements and co-development projects. In addition to the core work on behalf of corporations, the department is also prepared to represent Indigenous people in litigation, notably class actions. Vancouver-based
Paul Cassidy
 jointly leads the group with
Bryn Gray
 in Vancouver and
Marc-Alexandre Hudon
, who sits in Montréal. Gray has in-depth knowledge of Aboriginal law and policy issues across all jurisdictions in Canada, including treaty rights and duty to consult litigation. Hudon advises on all aspects of Indigenous law ranging from commercial transactions, real estate planning to financing, litigation and the Indian Act.
McCarthy Tétrault
's insurance team has
'wide-ranging legal and regulatory expertise' 
within the insurance industry, offering services to a broad range of clients. It is best known for helping clients navigate Canada's complex regulatory space, providing general advice across the country's major provinces. The team has strong experience in assisting with broad corporate law needs, including transactional and capital markets work, as well as a disputes offering. The practice is led by
Nancy Carroll
, who is known for '
her deep knowledge and practical advice'
with particular emphasis on insurtech and demutualisation. Other key names include
Hartley Lefton
, who joined from
Dentons
 and litigator
Hovsep Afarian
. All named lawyers are based in Toronto.
Contentious matters are the standout forte for
McCarthy Tétrault
's practice which operates across all subsets of IP, providing representation before all levels of domestic courts in addition to international tribunals.
Steven Mason
has a number of high-profile victories at the Supreme Court of Canada under his belt, directing particular emphasis towards patent disputes, meanwhile
Alfred Macchione
oversees the prosecution and business IP practice and is often instructed by start-ups in the technology sector.
Lisa Melanson
heads the firm's IP strategy initiative, managing global IP portfolios and leveraging her qualification at the New York Bar to support on cross-border mandates involving the US. Senior counsel
Barry Sookman
is a distinguished name in the field of copyright law whereas disputes experts
Daniel Glover
and
Fiona Legere
provide the group with a wealth of sector-specific expertise in fields such as retail, entertainment, technology, media, pharmaceutical and telecommunications. Named lawyers are based in Toronto with Vancouver-based
Vincent Yip
leading the firm's Western Canadian IP practice.
With offices in New York and London,
McCarthy Tétrault
's international network is well positioned to act for a number of its key corporate clients. The firm offers a truly global scope with its international practice, with particular emphases on West Africa, focusing on the mining and energy sectors, Latin America, Australia and the Middle East.
Shea Small
, based out of London and Toronto, co-heads the international practice alongside Middle Eastern specialist
Karl Tabbakh
.
Robert Brant
serves as the managing partner for the London office, while
Matthew Cumming
 serves as managing partner in New York, with both providing M&A expertise. Other key names include London-based projects group head
Christopher Langdon
and
Joyce Lee
, who has experience connecting Canadian and Chinese clients.
McCarthy Tétrault
's specialist pensions, benefits and executive compensation group is '
practical, solutions-oriented and knowledgeable
', according to a client. It advises a broad spectrum of clients on all aspects of designing, managing, administering, and providing services to pension and benefit plans. Investment structuring and working with multi-employer pension plans are noted areas of expertise.
Randy Bauslaugh
has national and cross-border experience across a variety of matters, including pension litigation, and he is also noted for fund investment work. He jointly leads the practice with the '
outstanding
'
Deron Waldock
, who is experienced in assisting with the pensions aspects of complex transactions.
Gregory Winfield
is another key contact, as is associate
Kelleher Lynch
.
McCarthy Tétrault
 acts for a mix of high-profile debtors, financial institutions, trustees and court-appointed monitors. It is known for its strength in domestic and cross-border restrcuturings, insolvencies and workouts. The firm's recent work included advising Hertz on the Canadian refinancing aspects of its $19bn liability sheet. The group often works with the firm's broader corporate team and offers industry expertise in areas such as, energy, technology and financial services.
James Gage
leads the team from Toronto and is known for his high profile work. Other key names include
Sean Collins
in Calgary and
Heather Meredith
, who is also based in Toronto. Philippe Bélanger left to become a high court judge.
McCarthy Tétrault
has the bulk of its business immigration strength at its Montréal office, while offering support from across the country for its national and multinational client base. Practice group leader
Stéphane Duval
works between Toronto and Montréal, his focus is on corporate immigration and global mobility of workers and he draws on professional experience at Immigration Canada prior to his law career. Promoted to partner in March 2021,
Julie Resetarits
is a further key contact, while counsel
Mélanie Houle
and associate
Shefali Tanna
stand out from a strong pool of non-partner lawyers.
Overseen by Calgary-based oil and gas practice chairs
Brian Bidyk
 and 
Kerri Howard
,
McCarthy Tétrault
is well placed to advise industry conglomerates, emerging producers and operators on transactional and project-related mandates. Leveraging the firm's strong corporate and M&A capabilities, the team is particularly well suited to handling asset acquisitions and dispositions, joint ventures, financings and restructurings.
Kimberly Howard
 brings together in-depth knowledge of energy regulations, commercial matters and project development.
'
Offering prompt, practical, business-focused advice,
'
McCarthy Tétrault
's labour and employment group advises on a range of advisory matters, as well as frequently representing its clients in disputes across the provinces and at national level. The Montréal office saw two partner additions in November 2020, with 
Alexandre Buswell
and
Myriane Le François
 joining from
Borden Ladner Gervais LLP
. They join key litigator
André Baril
in Quebec. In Toronto, 
Trevor Lawson
and
Kate McNeill-Keller
are praised for their '
precise, on-point, practical advice
'. National practice head
Tim Lawson
has particular knowledge of the energy, financial services, transportation, retail and construction sectors.
Shana Wolch
is the lead partner in Calgary; her practice encompassing all areas of HR law. 
Donovan Plomp
in Vancouver is recommended for his '
prompt, practical, business-focused advice.
'
McCarthy Tétrault
's procurement practice benefits from the firm's wider strength in project finance and development, acting for a range of clients, most notably in the energy, financial services and infrastructure sectors. Besides representing government entities in all aspects of procurement, including assistance with procurement process management, compliance and legal challenges to tenders, the team also excels at advising private-sector clients on procurements issued by government entities.
Catherine Samuel
in Calgary oversees the team with
Tristan Musgrave
 in Toronto.
Anca Neacsu
 is a noteworthy practitioner in Montreal; she has a formidable track record in procurement and PPP projects more broadly.
Brad Nicpon
 and
Carrie Fleming
are recent additions to the Toronto office: Nicpon joined from the Government of Ontario, while Fleming was formerly at
Blake, Cassels & Graydon LLP
 .
McCarthy Tétrault >
Firm Profile
Built on a unique model of collaboration, innovation and efficiency, McCarthy Tétrault delivers strategic and innovative legal and business solutions for clients, wherever their business takes them. The firm advises on complex and significant matters for Canadian and international interests, offering clients access to unparalleled legal talent, practice experience, and deep knowledge of the industries driving the Canadian and global economies. The firm has worked with all levels of government to develop laws and regulations that have shaped — and continue to shape — the Canadian market. With offices in Canada's major commercial centres, in New York and London, UK, McCarthy Tétrault delivers services in business law, litigation, tax, real estate, and labour and employment law. With a fully integrated platform, lawyers work seamlessly across practice areas and regions, representing major Canadian and international clients.
As Canada's most innovative law firm, McCarthy Tétrault has led advancements in the legal profession and effectively adapted to changing client needs. The firm continues to re-imagine and restructure legal service delivery, driving value for clients through customised project management, alternative fee arrangements, creative staffing solutions and process re-engineering. McCarthy Tétrault has developed MT>Divisions & Client Solutions, a group of complementary business lines, either acquired or developed by the firm including MT>3, MT>Align, MT>Ventures, MT>Version, and MT>iplus. Each offering supports the proactive, technology-empowered nature of the enterprise and the ability to rapidly scale and launch innovative solutions.
Dedicated to investing in its people, clients, and communities, McCarthy Tétrault's Inclusion Now program is an ambitious plan to accelerate a vision to be the firm of choice for clients and talent. A first-of-its-kind in the Canadian legal profession, McCarthy Tétrault has built an Inclusion Office that weaves together the values of diversity, inclusion and corporate social responsibility, informing every aspect of the firm.
Main Contacts
| Department | Name | Email | Telephone |
| --- | --- | --- | --- |
| CEO | David Leonard | | |
| Chair | David Lever | | |
| British Columba Managing Partner | Sven Milelli | | |
| Alberta Managing Partner | Olivia Colic | | |
| Ontario Managing Partner | Godyne Sibay | | |
| Quebec Managing Partner | Karl Tabbakh | | |
| Quebec City Managing Partner | Mathieu Laflamme | | |
| New York, US Managing Partner | Matthew Cumming | | |
| London, UK Managing Partner | Robert Brant | | |
Lawyer Profiles
| Photo | Name | Position | Profile |
| --- | --- | --- | --- |
| | André Baril | Labour and Employment partner based in Montréal. Acts for employers in a… | View Profile |
| | David Blair | Partner leading the firm's Transportation and Logistics Group and a member of… | View Profile |
| | Patrick Boucher | Patrick's practice focuses on securities and corporate law, concentrating on mergers and… | View Profile |
| | Michel Deschamps | Practices banking and commercial law. Broad experience in domestic and cross-border loan… | View Profile |
| | Marc Dorion | Co-leader of the firm's national Energy and Infrastructure law groups, supervises the… | View Profile |
| | Stéphane Duval | Leader of the National Immigration Law Practice. He possess a sound expertise… | View Profile |
| | Michel Gagné | Partner based in Montréal, Michel's practice focuses on commercial and civil litigation,… | View Profile |
| | Annie Gagnon-Larocque | Partner in the Real Property and Planning Group in Montréal. Practice focuses… | View Profile |
| | François Giroux | Partner in the firm's Litigation Group in Montréal. Practice focuses on complex… | View Profile |
| | Julie-Martine Loranger | Litigation partner based in Montréal. Practice focuses on class actions, product liability,… | View Profile |
| | Charles Morgan | National Co-leader of McCarthy Tétrault's Cyber/Data Group. His practice takes a 360-degree… | View Profile |
| | James Papadimitriou | Senior partner in the Montréal office. Practice focuses on real estate (acquisitions,… | View Profile |
| | Mason Poplaw | Partner in the Montréal office and formerly a member of the firm's… | View Profile |
| | Emmanuelle Poupart | Partner based in Montreal with a general litigation practice in professional liability,… | View Profile |
| | Jacques Rousse | Partner based in Montréal, Mr. Rousse advises management in all matters with… | View Profile |
| | Patrick M. Shea | Corporate/M&A/Private Equity partner. Patrick is co-head of the firm's private equity group… | View Profile |
| | Dominic Thérien | Dominic advises clients on all aspects of competition law, including merger control,… | View Profile |
| | Cindy Vaillancourt | Practice focuses on environmental, energy, mining and regulatory issues. She advises clients… | View Profile |
Staff Figures
Number of partners : 292 Number of other lawyers : 415
Languages
English French