Firm Profile > Burges Salmon LLP > Bristol, England
Burges Salmon LLP
Offices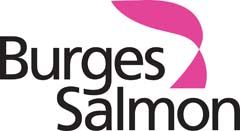 Burges Salmon LLP
ONE GLASS WHARF
BRISTOL
BS2 0ZX
England
Burges Salmon LLP > The Legal 500
Rankings
Lawyer Profiles
| Photo | Name | Position | Profile |
| --- | --- | --- | --- |
| | Richard Adams | Construction & engineering partner; a specialist disputes lawyer with a sector focus… | View Profile |
| | Joanne Attwood | Heads up Burges Salmon's Licensing practice. Advises clients on all issues arising… | View Profile |
| | Jim Aveline | Partner in private client and wealth structuring department. Specialises in tax and… | View Profile |
| | Michael Barlow | Advises both public and private sector clients on all aspects of UK… | View Profile |
| | John Barnett | Head of Private Client and Tax. Provides a full range of tax… | View Profile |
| | Keith Beattie | Partner specialising in PFI/PPP projects and commercial contracts. Having previously worked in… | View Profile |
| | Richard Bedford | Partner specialising in real estate disputes, professional negligence and property insolvency. | View Profile |
| | Philip Beer | Philip specialises in real estate development and regeneration, the real estate aspects… | View Profile |
| | Jeremy Bell | Head of the Private Equity Funds practice at Burges Salmon LLP. This… | View Profile |
| | Julian Boswall | Advises on planning, highways and compulsory purchase. Particular experience in transport, regeneration,… | View Profile |
| | Luke Bowery | Partner in the Employment unit. Advises employers and employees in both the… | View Profile |
| | Euan Bremner | Finance Partner on the firm's Partnership Committee (main Board). A real estate… | View Profile |
| | Justin Briggs | Specialist in Pension and Private Trusts Disputes and Head of the Pensions… | View Profile |
| | Paul Browne | Headed the firm's real estate group until May 2010, when he took… | View Profile |
| | Roger Bull | Managing Partner since May 2018. Previously partner and head of the employment… | View Profile |
| | Andrew Burnette | Dispute resolution partner at Burges Salmon LLP. Specialises in fraud and professional… | View Profile |
| | Nick Churchward | Specialist in resource and waste management, fuelled renewables, district heat and power… | View Profile |
| | Richard Clark | Head of Burges Salmon's cross-departmental Real Estate Sector Group, having led the… | View Profile |
| | Simon Coppen | Simon has advised rail industry members on the full range of legal… | View Profile |
| | Nathan Curtis | Partner in the Banking and Finance team, specialising in energy and infrastructure… | View Profile |
| | Dominic Davis | Dominic is a partner in the firm's Corporate Finance team. His practice… | View Profile |
| | Jeremy Dickerson | Partner in dispute resolution department and head of the firm's IP group.… | View Profile |
| | Andrew Dunlop | Leads Burges Salmon's Outsourcing practice and with significant experience in joint ventures,… | View Profile |
| | Elizabeth Dunn | Advises on all aspects of planning law including highways, major infrastructure and… | View Profile |
| | Tom Dunn | Specialist in investment funds and financial services regulatory work and head of… | View Profile |
| | Andrew Eaton | Andrew heads the Corporate Restructuring and Insolvency team at Burges Salmon. He… | View Profile |
| | Sian Edmunds | Sian is a specialist advisor to food and drink, consumer product and… | View Profile |
| | Jonathan Eves | Partner in the corporate finance team with a particular focus on corporate… | View Profile |
| | Ross Fairley | Specialist in environmental and renewable energy projects. Covers areas such as wind,… | View Profile |
| | Emma Folkes | Partner working within the firm's Food and Farming team and specialising in… | View Profile |
| | William Gard | Will is a chartered civil engineer as well as a solicitor, practising… | View Profile |
| | Mary Gaskins | Financial settlements on divorce, dealing with complex asset cases, including farming cases… | View Profile |
| | Chris Godfrey | Corporate and funds partner; head of the firm's Corporate and Financial Institutions… | View Profile |
| | Nick Graves | Partner specialising in UK corporate finance and company law. Experience includes advising… | View Profile |
| | Paul Haggett | Partner and former head of Disputes, Environment and Planning department. Practice focused… | View Profile |
| | David Hall | Head of Disputes, Planning & Construction at Burges Salmon. Specialises in complex… | View Profile |
| | Marcus Harling | Partner – Construction, Engineering, Procurement and Development. Provides strategic advice on all… | View Profile |
| | Suzanna Harvey | Partner in international tax and trust unit of private client wealth structuring… | View Profile |
| | Alison Hawes | Family law, with particular emphasis on complex assets and/or businesses. Specialism in… | View Profile |
| | Michael Hayles | Pensions partner advising trustees and employers in respect of all aspects of… | View Profile |
| | Tom Hewitt | Head of Burges Salmon's Food and Farming team. Advises on tax and… | View Profile |
| | Alice Honeywill | Specialises in pensions law and advises trustees and employers on all aspects… | View Profile |
| | Sarah Hoskinson | Financial settlements on divorce, dealing with complex asset cases and international family… | View Profile |
| | John Houlden | Advises on procurement, state aid, projects, competition and regulatory issues on a… | View Profile |
| | Nicky Howarth | Financial settlements on divorce, dealing with complex cases, including cases with business,… | View Profile |
| | Chris Jackson | Chris chairs the firm's Transport Sector Group and oversees the work of… | View Profile |
| | Steven James | Partner in the Construction and Engineering group, and dual-qualified (chartered quantity surveyor).… | View Profile |
| | Lloyd James | Lloyd is a partner in the construction and engineering unit. He joined… | View Profile |
| | Sally Jupp | Acts for senior debt lenders on development finance and investment finance for… | View Profile |
| | Kevin Kennedy | Partner advising on private client/trust and agricultural disputes. Recent cases include Sofer… | View Profile |
| | Richard Knight | Head of the firm's pensions practice and provides a full range of… | View Profile |
| | Richard Leeming | Partner and head of banking; specialises in the following areas: acquisition finance,… | View Profile |
| | Colin Ligman | Specialist in real estate finance issues. Acts for senior debt lenders on… | View Profile |
| | Adrian Martin | Partner specialising in employment law and head of the employment law team.… | View Profile |
| | Kari McCormick | Head of Financial Services at Burges Salmon. Particular expertise in insurance-related disputes,… | View Profile |
| | Ann Metherall | Specialises in strategic health and safety and risk management, liability claims and… | View Profile |
| | Alastair Morrison | Partner responsible for non-contentious rural property; sale, purchase, lease and mortgage of… | View Profile |
| | Richard Owen | Partner in charge of the landowner development unit, acting mainly, although not… | View Profile |
| | Suzanne Padmore | Specialises in pensions and financial services litigation. Pensions expertise includes rectification and… | View Profile |
| | Mark Paterson | Partner specialising in infrastructure projects and general commercial law. Mark acts for… | View Profile |
| | Richard Pettit | Richard advises companies and pension scheme trustees on issues including moral hazard… | View Profile |
| | James Phillips | Provides regulatory and commercial law advice to developers, utilities, funders and government… | View Profile |
| | Ross Polkinghorne | Partner specialising in Real Estate Development. Advises both the private and public… | View Profile |
| | Clive Pugh | Advises trustees and employers on all aspects of pensions law and is… | View Profile |
| | Beatrice Puoti | Beatrice is the head of Burges Salmon's private wealth sector and a… | View Profile |
| | Matthew Ramus | Partner specialising in public sector restructuring and infrastructure projects for both the… | View Profile |
| | Richard Read | Rick acts for international and UK clients on their UK real estate… | View Profile |
| | Patrick Robinson | A partner in the firm's planning unit. Solicitor advocate in the civil… | View Profile |
| | Rachael Ruane | Partner in the Banking and Finance group. Rachael advises financial institutions, funds,… | View Profile |
| | Ian Salter | Partner, head of Nuclear Law unit; advises on all aspects of nuclear… | View Profile |
| | Helen Scott-Lawler | Partner and head of Commercial Group, specialising in intellectual property and commercial… | View Profile |
| | Chris Seaton | The firm's Senior Partner and also a partner in the Employment team… | View Profile |
| | Mark Shepherd | Heads the firm's private equity team. Advises institutions, management teams and investee… | View Profile |
| | Matthew Sims | Heads the firm's retail team and specialises in UK real estate investment,… | View Profile |
| | Graham Soar | Partner in the Banking and Finance group. Advises clients including financial institutions,… | View Profile |
| | Gary Soloman | Partner and head of Burges Salmon's planning and compulsory purchase team. Recent/current… | View Profile |
| | Richard Spink | Heads the firm's Corporate team. Has continued to advise on a variety… | View Profile |
| | James Sutherland | Head of Burges Salmon's Real Estate Disputes team Main Areas of Practice:… | View Profile |
| | Brioney Thomas | Brioney is a partner within Burges Salmon's Transport sector group and head… | View Profile |
| | Simon Tilling | Head of environmental law team. Advises on UK and EU environment and… | View Profile |
| | Ian Tucker | A specialist in rail and wider transport law and regulation and a… | View Profile |
| | Camilla Usher-Clark | Camilla's practice covers M&A, joint ventures, private equity, restructurings and general corporate… | View Profile |
| | Rupert Weston | Specialises in corporate finance and company law. Experience includes advising on mergers… | View Profile |
| | Will Woodall | Real Estate partner specialising in energy and infrastructure projects and healthcare. Advises:… | View Profile |
Diversity
At Burges Salmon, our culture is open, collaborative and inclusive, enabling us to recruit, retain and motivate the highest calibre of people. In our 2019 Engagement Survey, 90% of our people felt that they could be themselves and work and 95% believed that the firm has an open and inclusive culture.
We are proud to have been among the first signatories of the Bristol Equality Charter, committing to being an inclusive organisation, working with other Bristol businesses to strive towards equality.
We are an accredited Living Wage employer, committed to ensuring our people are fairly paid.
Our priorities
We are particularly focused on the development and progression of our female lawyers and business professionals into more senior roles, having worked with the Law Society on its Women in Leadership in Law study and Thomson Reuter's Transforming Women's Leadership in the Law programme.
We are committed to increasing ethnic diversity across the firm. We are partnered with Rare Recruitment, using its Contextual Recruitment System to consider applicants' achievements in the socioeconomic context within which they were gained.
We support the Stepping Up diversity leadership programme for future leaders in Bristol, developing a talent pipeline that more meaningfully reflects our population and community.
We have worked closely with Stonewall since 2012 and are proud to be ranked in the Stonewall Employer Index, helping us to benchmark our progress on LGBT+ inclusion.
We play an active role in Bristol Pride Festival each year, marching in the parade and taking part in the festival itself. We are proud winners of Best Law Firm 2017 and 2018 at the Bristol Pride Awards.
We are committed to improving social inclusion and widening access to the profession, which includes our partnership with local secondary school Fairfield School, offering employability workshops, careers guidance and interview preparation.
We are founding members of the Social Mobility Pledge and the Social Mobility Business Partnership.
Our legal apprenticeship programme was successfully launched in 2016 as part of the Trailblazers initiative and we were the first law firm in Bristol to recruit using these standards. In 2018 we launched our business professionals apprenticeship programme.
We want to make sure that the working environment at Burges Salmon is accessible and supportive for those with disabilities. We are proud to be a Disability Confident accredited employer and we are committed to removing barriers and ensuring that disabled people at Burges Salmon have the opportunities to fulfil their potential and realise their aspirations.
We also support our people in establishing diversity networks:
BProud is our LGBT+ network, welcoming both LGBT+ members and allies to promote LGBT+ inclusion across the firm.
BCultured is our BAME network, promoting ethnic diversity and inclusion across the firm.
Family Matters is a network for those with caring responsibilities, providing a space for our people to discuss and share experiences openly.
Burges Salmon Disability Forum aims to support the firm in being an accessible and inclusive place to work.
The Lex 100 Verdict
Bristol-based Burges Salmon has a 'reputation for high-quality training and a good standard of work' and offers 'the best quality of work outside London' in the opinion of its trainees. The firm boasts an 'expertise in energy and renewables' and offers 'private client, as well as commercial work'. Moreover, thanks to a six-seat programme, recruits 'benefit from being able to see more areas of law'. Respondents found Burges Salmon staff to be 'approachable during the vacation scheme and assessment centre', which cemented their decision to accept a training contract at the firm. Correspondingly, the firm is a Lex 100 Winner for its vacation scheme, as well as for its social life. A palpable 'attitude of hire to retain' has earned the firm another Lex 100 Winner gong for confidence of being kept on post qualification. That 'some departments have completely different cultures' irked some trainees because of the discrepancies in 'ways of working and approaches to work/life balance'. There were also some grumbles about the pay, which some recruits perceived is a bit low in relation to the increasing expectation to work longer hours. On the plus side, 'being given ownership of, and then credit for, setting up a football agency for a client', 'attending a mediation with HMRC' and 'holding a client meeting independently on a pro bono matter' stood out to recruits for positive reasons. Conversely, 'having all of my meals in the office' and 'thinking I had shredded an original document' were memories trainees would rather forget. For a firm which offers the 'best mix of high-quality work and lifestyle', where trainees are 'treated as human beings, not robots', choose Burges Salmon.
Top Tier Firm Rankings
Firm Rankings