Firm Profile > Winston & Strawn LLP > Paris , France
Winston & Strawn LLP
Offices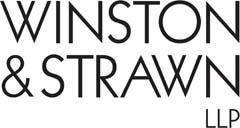 Winston & Strawn LLP
68 RUE DU FAUBOURG SAINT-HONORÉ
75008 PARIS
Paris
France
Profiles
Winston & Strawn LLP > The Legal 500
Rankings
Winston & Strawn LLP is able to manage 'major cross-border and complex commercial disputes very creatively and successfully'. The strong 18-lawyer practice shows 'great team spirit, and its responsiveness and imaginative way of handling complex matters are unique'. The firm is recommended for its ability to deal with sensitive financial, securities, shareholder conflict and other corporate cases. It is notably representing German pension fund Union Asset Management Holding in its action against Vivendi pertaining to false and fraudulent information supplied to Vivendi's investors. The firm is also particularly strong in the healthcare sector, where it manages shareholder conflict, commercial and other highly innovative regulatory disputes. MNH, Ramsay Générale de Santé and SC Johnson are clients. 'Outstanding' practice head Gilles Bigot 'is a true strategist who always thinks ahead, never forgets his clients' interests and is extremely creative'. Also recommended are Anne-Carine Ropars-Furet, Mathilde Lefranc-Barthe and newly promoted partner Sara Susnjar.
Winston & Strawn LLP's lawyers are 'quick, smart and efficient', and they have 'developed a very thorough and specific knowledge of the sector'; the healthcare and life sciences team is 'the best on the French market', according to one client. The group comprises five partners including practice head Gilles Bigot, who 'truly helped shape the market into what it is today through amazing work locally and internationally'. In recent highlights, Anne-Carine Ropars-Furet and the newly promoted Julie Vern Cesano-Gouffrant advised on the negotiation of a joint venture in the medical biology sector and the structuring of a healthcare network. Clients also appointed the group to handle fundraising, real estate transactions and contentious issues such as the termination of commercial relationships and disciplinary proceedings.
Winston & Strawn LLP >
Firm Profile
The firm : Founded in 1853, Winston & Strawn LLP has offices across the Europe, the Middle East, Asia and the US. Acting for businesses of all types and sizes, as well as financial institutions and government entities around the world, the firm's lawyers recognise that clients are looking for value beyond legal expertise and take time to understand their businesses and objectives.
Established in 1995, the Paris office of Winston & Strawn is composed of lawyers who are well-versed in European and foreign business law, litigation and arbitration. All of the lawyers in the office are members of the Paris Bar and several have been admitted to Bars in the US and other countries.
Areas of practice : Corporate/mergers and acquisitions: the corporate team assists both French and foreign clients, focusing on strategic deals with a cross-border scope, advising all parties involved in an M&A deals at all stages and working in close collaboration with colleagues in the U.S., Europe and Asia. The Paris office is known for its integrated approach, working on all aspects of these deals, including the related regulatory and competition law aspects.
Litigation and International Arbitration: the Paris litigation and arbitration team assists clients in connection with disputes before state courts and within the framework of domestic or international arbitration proceedings involving large industrial, telecommunication, and media organisations. The firm is known for its representation of large French and international groups and their managers in contentious matters related to M&A and restructurings. Additional areas of experience include: civil and criminal law; contractual and commercial litigation and litigation on financial transactions; national and international arbitration; shareholder conflicts; competition and distribution; intellectual property and internet; and media, entertainment, and advertising. The firm also regularly counsels multinational companies on how to transfer personally identifiable data effectively and legally between countries, including EU member states and the United States, as well as assisting clients with preparation for GDPR compliance and counselling clients with respect to privacy shield, model contracts, and binding corporate rules.
Health: recognised as one of the best in the market by numerous legal directories and rankings, the Paris office has been noted as having 'impressive knowledge of the health sector'. The firm is known for its cross-disciplinary approach to client matters including acquisitions, transfers or restructurings, litigation matters before civil and criminal courts, arbitration matters, as well as regulatory matters related to French or European laws.
Main Contacts
| Department | Name | Email | Telephone |
| --- | --- | --- | --- |
| Corporate | Gilles Bigot | | |
| Corporate | Jérôme Herbet | | |
| Finance: capital markets | Jérôme Herbet | | |
| Litigation | Gilles Bigot | | |
| Litigation | Mathilde Lefranc-Barthe | | |
| International arbitration | Maria Kostytska | | |
| International arbitration | Anne-Carine Ropars-Furet | | |
| Health | Gilles Bigot | | |
Staff Figures
Number of lawyers : 975+ at this office : 12
Languages
Arabic Croatian English French German Russian Spanish Ukrainian
Other
Contact : Gilles Bigot (gbigot@winston.com) Other offices : Brussels Other offices : Charlotte Other offices : Chicago Other offices : Dallas Other offices : Dubai Other offices : Hong Kong Other offices : Houston Other offices : London Other offices : Los Angeles Other offices : Moscow Other offices : New York Other offices : San Francisco Other offices : Shanghai Other offices : Silicon Valley Other offices : Washington DC
Winston & Strawn LLP >
Firm Profile
Le cabinet : Créé en 1853, Winston & Strawn LLP est l'un des plus grands cabinets aux Etats-Unis et est reconnu à l'échelle internationale pour une large gamme de services. Winston & Strawn LLP comprend que les clients recherchent une conseil qui va au-delà de l'expertise juridique, et prend le temps d'appréhender leurs activités et le niveau d'engagement qu'ils souhaitent. Le cabinet vise l'excellence pour servir l'intérêt général. Il parraine plusieurs programmes éducatifs, crée et encourage des opportunités pro bono pour ses avocats.
Créé en 1995, le bureau de Paris compte aujourd'hui 19 praticiens spécialisés, dont 9 associés, intervenant dans les principaux domaines du droit des affaires, du contentieux et de l'arbitrage, tant en France qu'à l'international. Tous les avocats du bureau sont membres du barreau de Paris et certains d'entre eux ont été admis à un, voire plusieurs barreaux aux Etats-Unis et dans d'autres pays. La conjugaison de l'expertise et du savoir-faire qu'offrent les départements de Winston & Strawn LLP à Paris et dans le monde permet d'apporter aux clients des services juridiques complets répondant à tous leurs besoins.
Domaines d'activités : Winston & Strawn Paris est un cabinet full service qui a fait du focus sectoriel son principal axe de développement. Les avocats du bureau parisien sont en effet reconnus comme étant parmi les meilleurs dans le secteurs de la santé, l'immobilier, les médias et divertissement, les services financiers et la défense. A Paris, le département Contentieux et Arbitrage international conseille et assiste ses clients dans tous types de contentieux devant les juridictions étatiques et dans le cadre d'arbitrages internes et internationaux.
L'équipe Corporate et Fusions & Acquisitions, composée de dix avocats dont 4 associés, développe une approche adaptée et coordonnée répondant à l'éventail global des problématiques liées aux opérations de fusions-acquisitions. Nos avocats conseillent, à tous les stades de l'opération d'acquisition ou de cession, toutes les parties prenantes à ces transactions : acquéreur, vendeur, conseil financier, prêteur, les dirigeants des sociétés concernées, et collaborent étroitement avec nos confrères étrangers, notamment aux Etats-Unis, en Europe et en Asie, afin de répondre efficacement à leurs attentes. Notre équipe travaille sur l'ensemble des aspects juridiques de ces opérations ainsi que sur les aspects réglementaires, sociaux et de droit de la concurrence qui en résultent.
Le cabinet dispose également de compétences en matière de Droit social, accompagnant ainsi ses clients français et internationaux en conseil comme en contentieux devant les juridictions prud'homales, civiles et pénales et devant les autorités administratives.
Par ailleurs, Winston & Strawn Paris, via son pôle M.A.R.C, a développé une connaissance pointue des différents modes alternatifs de règlement des conflits couvrant de façon transversale tous les domaines du droit des affaires, le droit des sociétés/corporate, le droit social, le droit des contrats et également le droit de la santé.
Main Contacts
| Department | Name | Email | Telephone |
| --- | --- | --- | --- |
| Managing Partner : | Gilles Bigot | | |
| Corporate/M&A : | Jérôme Herbet | | |
| Corporate/M&A : | Gilles Bigot | | |
| Corporate/M&A : | Stéphane Sabatier | | |
| Corporate/M&A : | Julie Vern Cesano-Gouffrant | | |
| Contentieux & Arbitrage International : | Gilles Bigot | | |
| Contentieux & Arbitrage International : | Mathilde Lefranc-Barthe | | |
| Contentieux & Arbitrage International : | Anne-Carine Ropars-Furet | | |
| Contentieux & Arbitrage International : | Sara Susnjar | | |
| Contentieux & Arbitrage International : | Maria Kostytska | | |
| Droit Social : | Virgile Puyau | | |
Staff Figures
Nombre d'associés : 9 Nombre d'avocats : 10
Other
Personne à contacter : Alexandra Boudon (office manager – aboudon@winston.com)
Top Tier Firm Rankings
Firm Rankings