BLP > Guatemala City, Guatemala > Firm Profile
BLP
Offices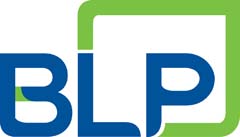 BLP
1 DIAGONAL 6 10-50, ZONE 10, INTERAMERICAS BUILDING
NORTH TOWER, LEVEL 8, OFFICE 801
GUATEMALA CITY
Guatemala
BLP > The Legal 500
Rankings
Regional firm BLP is highly experienced in multi-jurisdictional corporate matters, regularly advising on M&A for major international clients from the pharmaceuticals, consumer goods, real estate, retail and logistics sectors. Advising on day-to-day corporate matters, distribution and agency contracts, and shareholders' agreements also makes up a large part of the team's workload. The firm also has a region-wide commitment to corporate social responsibility: it has established a sustainability strategy encompassing diversity policies, environmental management and a pro bono offering, through its BLP Foundation, which advises more than 100 NGOs. María Inés Arenales, who frequently handles the regional coordination of due diligence and M&A matters, heads the team with the experienced Luis Ruiz. Special counsel Alejandro Arenales also plays a key role in the practice, as does senior associate Alcy Martínez.
Practice head(s):
María Inés Arenales; Luis Ruiz
Testimonials
'In an M&A context, when working simultaneously across many jurisdictions, it is vitally important to have an allied firm that understands the needs of the client and that understands the delivery and response times. Therefore, it is important that an M&A practice not only focuses on delivering quality work but is also sensitive and attentive to the timescale. The BLP team from Guatemala meets all these expectations.'
'The team's strength has always been how attentive they are to clients, no matter the day or the time. They do not just respond, but their answers are accurate, punctual and to the point. They fully understand the client's needs. It is not always the paralegal, junior or associate who responds – the partners are present at all times and available to answer questions.'
Key clients
Bayer
HCL
Spectrum Brands Holdings
CEVA Logistics
Master Card
Soluciones Integrales Logísticas (Solistica)
Unity Willis Towers Watson
Drake Food Services International
Grupo Mobiliare
Mediterranean Shipping Company
Work highlights
Advising Bayer on all corporate matters in Guatemala.
Advised Swiss-headquartered Ceva Logistics on the inter-company assignation of 99% of the capital of its Guatemalan subsidiary, Ceva Freight Management Guatemala, and the modification of its articles of incorporation.
Assisted US giant Spectrum Brands with the preparation of a consulting service agreement in order to introduce its products to Guatemala.
BLP
's '
excellent
' team has an impressive client roster of major multinationals from the technology (including fintech) and pharmaceutical sectors, among others. In addition to advising on trade mark prosecution and protection, the team has expertise in patents, copyright, advertising and consumer protection issues, and health registrations, and the regional firm regularly assists with the management of clients' IP portfolios across Guatemala and Central America. Anti-counterfeiting actions, judicial and administrative IP litigation, and advice on the IP aspects of high-value M&A transactions are all additional areas of strength. The team is led by
Luis Ruiz
, who co-heads the firm's region-wide IP practice, and director 
Pamela López
, who has extensive experience in the management of IP portfolios, and has been particularly active recently in advising disruptive technology companies. The arrival of associate
Marleni García
from an in-house role at Cemar in November 2020 further boosted the team's strength in this area.
Since publication
, López has been promoted to partner - effective as of March 2022.
Testimonials
'They have the knowledge and experience necessary to efficiently and adequately represent clients, providing advice as intellectual property experts. They are reliable and fast.'
'The firm has great, well-known lawyers with experience in our industry.'
'Excellent professionals who are highly capable.'
Key clients
MasterCard
YouTube
Spotify
GlaxoSmithKline
Amazon
Philips Electronics
Abbott Laboratories
Home Box Office (HBO)
BioNTech
Paypal Holdings
Work highlights
Acting for GlaxoSmithKline in a case of alleged counterfeiting of the client's pain relief product Panadol.
Advised HBO on the IP issues relating to the launch of its video-on-demand subscription service.
Advised Paypal on the IP licensing, advertising and data privacy issues in connection with the international expansion of its payment processing services.
The '
practical
' and '
first-rate
' team at regional firm
BLP
advises on financial transactions across Central America, assisting with cross-border loan facilities, debt restructurings, project finance, bond issuances, and regulatory and compliance issues. The team, which acts for local and international banks, corporate borrowers and a growing number of fin-tech companies, has recently been particularly active advising on financings in the energy and mining sectors, as well as on private equity investments in real estate projects. '
Excellent
' practice head
María Inés Arenales
 has notable experience in syndicated loans and project finance, in additional to her expertise in tax matters. Experienced special counsel
Alejandro Arenales
, who is particularly well known for advising foreign banks on investments in Guatemala, and senior associate
Alcy Martínez
 are also noted.
Testimonials
'What makes BLP different is that the teams work well together in all areas of law, they are practical and first-rate, and above all it is a regional firm. It is superior to other firms by far.'
'They stand out for their knowledge, experience, attitude and the quality of their work. María Inés Arenales is excellent – she has all of these qualities. She gives clients a lot of confidence and is completely discreet.'
Key clients
Avianca Holdings
Inter-American Investment Corporation
Unity Willis Towers Watson
Aseguradora General
Banco Promérica
IFC
The Bank of Nova Scotia
Bac Florida Bank
Banesco
Cinven Management/Ufinet Group
PayPal
Stripe
Itaú Corp. Bank
AP Structured Finance
Apollo Global Management
Colchester Global Investors Limited
DWM Securitizations; DWM Asset Management
Toyota Financial Services Corporation
Siemens
LDC – Louis Dreyfus Company
Epiroc
Mastercard
AM Best
Thomas Miller
KPMG
Work highlights
Advised Avianca Holdings, as a debtor, on senior secured convertible term loan agreements with Aerovías del Continente Americano and several subsidiaries of Avianca Holdings, as guarantors.
Advised Avianca Holdings, incorporated under the laws of Panama, and Aviateca, incorporated under the laws of Guatemala, on a senior secured convertible securities purchase agreement.
Acting as Guatemalan counsel to Avianca Holdings on its voluntary petition for relief under chapter 11 of the US Bankruptcy Code.
Highlighted for its '
excellent knowledge
' of local and international arbitration proceedings, Central American firm
BLP
 is also active in civil, commercial, criminal and constitutional litigation. The team has notable expertise in IP disputes, including anti-counterfeiting claims, as well as in energy and environmental cases. Practice head
Rodolfo Salazar
 is experienced in dispute resolution in the public and private sectors, while senior counsel
Alejandro Arenales
 has extensive arbitration experience (including acting as an arbitrator). Associate
Rubén Fuentes
 has expertise in public law, procurement and environmental law.
Testimonials
'Excellent knowledge and the legal resources available to bring arbitration proceedings, both local and international.'
'Constant research and international training as well as relationships with international teams are a plus.'
Key clients
Terminal de Granos del Pacífico
Hidroelectrica Rio Hondo
Punto de Encuentro
Bayer Intellectual Property
Accesorios Globales
Siemens Guatemala
Compass Lexecon
APM Terminals Quetzal
Guatemala Avocados
Work highlights
Acted for Terminal de Granos del Pacifico in various administrative and civil litigation cases against state-owned company Empresa Portuaria Quetzal relating to a lease agreement.
Representing Hidroelectrica Rio Hondo in claims against two state institutions – the National Institute of Electrification (INDE) and the Ministry of Energy and Mines – over the cancellation of authorisations for the client to operate its power plant.
Filed a criminal complaint on behalf of Bayer Intellectual Property relating to the counterfeiting and smuggling of products with the client's brand in Guatemala.
The 'excellent' team at BLP has been active advising on the reorganisation and closure of businesses due to the pandemic, in addition to assisting with labour disputes, compliance with government regulations, and internal policies and crisis management. The team also handles immigration issues, advising foreign companies on obtaining visas and residence and work permits for their employees in Guatemala. Clients include national and international companies from sectors spanning technology, transport, logistics and retail, among other areas. The practice is jointly led by Luis Ruiz, who handles complex labour litigation and negotiations involving large numbers of employees, and special counsel Cynthia Sequeira, whose experience includes advising on reorganisations, mass terminations, salary reductions and suspension of contracts. Senior associate Jacobo Martínez is also noted.
Practice head(s):
Luis Ruiz; Cynthia Sequeira
Testimonials
'We feel supported and we know that the team will assist us with any legal problem and provide opinions that can be sustained and defended. We feel comfortable with Luis Ruiz's work and advice.'
'Their attention and availability to the client is excellent. In addition, their opinions and queries are always correct, clear and objective, since they understand the client's needs and provide an effective solution.'
'The entire team is excellent, especially Cynthia Sequeira. They are always available and capable of providing clients with the best solution.'
Key clients
Uber
Samsung
American Airlines
UPS
Nokia
Microsoft
Forever 21
HCL
COCESNA
Dole
Work highlights
Advised Corporación Centroamericana de Servicios de Navegación Aerea (COCESNA) during the reorganisation of its employees and the termination of 25% of its workforce in six countries.
Advised Samsung Electronics on running the operations of the company in Guatemala under the Covid-19 presidential provisions which required the closure of businesses.
Advised Dole Food Company on the implementation of emergency labour measures due to the restrictions issued by the Covid-19 presidential provisions.
BLP has a particular focus on advising clients in the electricity sub-sector, with expertise spanning tax, regulatory, environmental, social, corporate and financial matters. In addition, the team assists with disputes in the energy sector, PPAs and tenders, and the development of energy and infrastructure projects. Practice head Rodolfo Salazar is highly experienced in dispute resolution matters, particularly arbitration in the energy sector, as well as advising on project development and environmental impact studies and mitigation measures. Senior associate Rubén Fuentes also assists with public procurement and regulatory matters and environmental compliance audits.
Key clients
Hidroeléctrica Río Hondo
Ratio Petroleum Energy
Siemens Guatemala
Work highlights
Advising Hidroeléctrica Río Hondo on energy regulation, energy permits and agreements signed with the Ministry of Energy and Mines, and contract disputes with the National Institute of Electricity (INDE).
Advising Radio Petroleum Energy on the legal framework in Guatemala for setting up the facilities and infrastructure for the generation of geothermal energy.
Advising Siemens Guatemala on energy regulations and the agreement of a contract with INDE to provide critical software and hardware to maintain the national electricity grid in Guatemala.
As a full-service firm, BLP is able to draw on the strength of its corporate and finance departments to assist clients with various tax issues, regularly advising national and international companies on the tax implications of setting up operations in Guatemala and investing in local companies. In addition, the team advises on administrative processes and audits conducted by the tax authority. Practice head María Inés Arenales handles the tax structuring of corporate and financial transactions, and senior associate Rogelio Muñoz is experienced in tax compliance and due diligence.
Key clients
Tata Accesorios Globales
Lafrancol Guatemala
HCL
Eversheds
Atco Espaciomovil
Versatec
Dole
Centrorent
Ceva Logistics
Huntsman
Work highlights
Advised Tata Accesorios Globales on various tax matters, including defending the client in tax and customs litigation and assisting with strategic transactions and their tax implications.
Advised pharmaceuticals manufacturer Lafrancol Guatemala on the tax implications of different restructuring scenarios.
Advising BPO and technology company HCL on special tax regimes under which the company can be registered, making its operation more tax-efficient.
BLP has offices in Costa Rica, El Salvador, Guatemala, Honduras and Nicaragua, and has since opened a representative branch in Spain to expand its offering for international clients. The firm is well known for its strength in cross-border transactions, including M&A and project finance, advising numerous household names. It also covers syndicated loans, fintech and financial regulation, foreign investment and commercial matters, including distribution and franchising agreements. In Costa Rica, Vivian Liberman and Andrés López lead the banking and finance practice, with David Gutiérrez (who is also based in the Madrid office) and Adriana Castro heading the corporate and M&A team. María Inés Arenales is the key name for banking and finance matters in Guatemala, while Luis Ruiz is noted for his corporate and IP expertise. In El Salvador, the corporate and finance practices were bolstered in 2020 by the arrival of the highly experienced Zygmunt Brett, a former Arias partner. Ernesto Rizo leads the corporate and finance practices in Nicaragua, and tax expert Lilian López, Jose Miguel Álvarez and Karla Aguilar are the key names in Honduras, where the firm has significant strength in the energy sector.