BLP > Tegugigalpa, Honduras > Firm Profile
BLP
Offices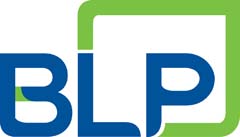 BLP
PASEO LOS PROCERES
TORRE NOVA, 5TH FLOOR SUITE 95A
TEGUCIGALPA
Honduras
BLP > The Legal 500
Rankings
Energy is a key area of expertise for the multi-disciplinary team at BLP, with Karla Aguilar singled out as 'one of the best-known lawyers in the energy sector'. The team is highly active in advising on environmental licensing and authorisations for major projects, particularly in the renewable energy sector, as well as assisting with M&A, project finance, power-purchase agreements (PPAs) and regulatory issues. Aguilar specialises in advising local and international investors on projects, as well as in environmental permits and electricity supply contracts, while José Miguel Álvarez's experience includes the financing and regulation of solar and hydroelectric power projects. Senior associate Rafael Chicas has notable expertise in PPAs and energy regulation.
Practice head(s):
José Miguel Álvarez; Karla Aguilar
Testimonials
'Karla Aguilar is one of the best-known lawyers in the energy sector. Her approach to negotiation and conflict resolution allows for the creation of an optimal business environment and the realisation of opportunities in the sector.'
Key clients
BID Invest
Eco.business Fund
Energía Eólica de Honduras
Unilever
Producción de Energía Solar y Demás Renovables (PRODERSSA)
KLP Norfund Investments
Caribx
Scatec Solar
Nordex
Corporación Multinversiones
Work highlights
Assisted eco.business Fund in the granting of a facility agreement of $5m to Banco Atlántida to support itself during the Covid-19 crisis and preserve environmental assistance through this fund.
Advising Energía Eólica de Honduras (EEHSA) (part of Corporación Multi Inversiones Group) on the process of a change of sponsor.
Advising Hidroeléctrica El Volcán on the environmental licence and contractual arrangements of El Tornillito hydroelectric project, the second-largest hydroelectric project in Honduras.
BLP has extensive experience advising on the tax issues relating to energy projects, including assisting with tax incentives for renewable energy companies, but the firm's wide-ranging practice also covers transfer pricing matters, tax consultations and planning for companies in free trade zones. Tax litigation also features in the team's workload; practice co-head Jorge Brizuela is particularly active in contentious matters, regularly handling appeals against tax adjustments, fines and unlawfully imposed taxes - although he also advises on tax planning, special fiscal regimes and customs law. Fellow co-head Lilian López is praised for her 'experience and knowledge in the field of tax law'. They are supported by a strong cohort of associates, including the experienced Norma Amador, a specialist in customs law and free trade zone regimes, Andrew Merren and Fernando Gómez.
Practice head(s):
Lilian López; Jorge Brizuela
Testimonials
'Lilian López's experience and knowledge in the field of tax law makes her one of the most important of our legal advisers. Her track record and ability to work out solutions and suggestions gives us confidence in entrusting our matters to her, with positive results.'
'Andrew Merren stands out for his availability, his friendliness and his communication skills, keeping us up to date with the status of our case and speeding up the necessary approvals.'
'Fernando Gómez has a jovial nature and makes clients feel empowered, giving us confidence and taking us quickly through the necessary steps. Equally, he is always willing to help us find solutions, even in matters that aren't in his area.' 
Key clients
Scatec Solar Asa
Pacific Solar Energy
Claro Honduras
Grupo Ortiz Energia Sucursal Honduras
Pc1
Ayuda En Accion
Asociacion Goal Internacional
Distribuidora EDT
Alimentos Maravilla
Inversiones Materiales (Invema)
Proagro
Celsia
Beneficio De Café Montecristo
Regal Springs Tilapia
General Cable
Aduanera Enrique Chicas
Cartonera
Unión Adventista De Honduras
Hedman Alas
Oxfam International
Societé De Cooperation Pour Le Development International
Associazione Tecnici Solidarietà Cooperazione Internazionale (Re.Te.)
Trocaire
Larach & Cía
Dole Food Company
Netafim
Quala
AES Corporation
Fundempresa
Work highlights
Advising Scatec Solar, the owner of five photovoltaic projects supplying energy to the state of Honduras, on tax and customs issues relating to its daily operations.
Advising Pacific Solar Energy on day-to-day tax issues relating to the operation of its photovoltaic plant in Nacaome, Honduras.
Advising Produccion de Energia Solar y Demas Renovables (Proderssa) on income tax, sales tax and customs tax exemptions for imported equipment for use in building photovoltaic projects.
Regional firm BLP is active in a range of financial matters, with a strong track record in assisting clients in the energy and environmental sectors; the team recently advised impact investment fund eco.business Fund on a $20m loan to Banco Atlántida Honduras to expand access to finance for sustainable businesses in the country. The team is also experienced in advising banks, financial institutions and aviation and consumer goods companies, both local and international, on financial transactions. Project finance is an additional area of strength; practice head José Miguel Álvarez has advised on the financing of wind, hydroelectric and solar power projects in the country, as has energy sector specialist Karla Aguilar.
Key clients
BID Invest
Banco Financiera Comercial Hondureña
Eco.business Fund
Energía Eólica de Honduras
Avianca
Quala
Unilever
Walmart
PepsiCo
Boquitas Fiesta
Producción de Energía Solar y Demás Renovables (PRODERSSA)
Work highlights
Advised BID Invest on the granting of a credit facility of $96m to Elcatex and San Juan Textiles, textile enterprises located in Honduras.
Assisted Banco Ficohsa in the granting of a syndicated loan of $43.5m to Inmobiliaria Hondureña del Valle (INHDELVA), a textile company owned by Grupo Kattan, for the construction and operation of an industrial plant.
Advised Avianca on the subscription of a senior secured convertible term loan agreement for $250m entered into by Avianca Holdings and guaranteed by Isleña de Inversiones, a subsidiary of Avianca Holdings.
The 'strong and experienced' team at regional firm BLP handles due diligence, day-to-day corporate issues and M&A transactions in Honduras and across Central America. The energy sector is a significant area of expertise, but the team also acts for a wide range of clients including financial, aviation, consumer products, retail, and food and beverages companies. In addition, the firm offers pro bono advice through its region-wide BLP Foundation to non-governmental organisations and social projects. The team is led by José Miguel Álvarez, energy expert Karla Aguilar and Adolfo Pineda, who brings additional expertise in labour issues to the table. Senior associate Roy Zavala is also noted for his strength in antitrust matters.
Practice head(s):
José Miguel Álvarez; Karla Aguilar; Adolfo Pineda
Testimonials
'As it is a multi-disciplinary team with experts in different areas of law, they can deal with all of my requirements, however small. The younger lawyers are very well trained, so they can usually resolve my problems without having to trouble the partners.'
'José Miguel Álvarez acts like a leader; when I have dealt with complex legal problems, he has always been able to coordinate with the other partners and associates and resolve my issues in record time. I think his organisational ability is the greatest bonus of the practice.'
'BLP has very senior partners, which gives clients confidence and makes it a strong and experienced team. The added value of BLP is that many of its partners have a background in various government entities and private enterprises, so they are aware of the biggest challenges and can propose solutions.'
Key clients
BID Invest
Banco Financiera Comercial Hondureña
Eco.business Fund
Energía Eólica de Honduras
Avianca
Quala
Unilever
Walmart
PepsiCo
Boquitas Fiesta
Producción de Energía Solar y Demás Renovables (PRODERSSA)
Work highlights
Advising Quala Guatemala on corporate, compliance, competition and acquisition matters, including the notification of its merger with Societé Des Produits Nestlé to the Honduran Commission for the Defence and Promotion of Competition.
Advising Producción de Energía Solar y Demás Renovables (PRODERSSA) on corporate and energy matters, including a request for the approval of an economic development, social development or public interest project by the Honduran Institute of Tourism.
Advised Willis Towers Watson on the acquisitions of insurance brokers in the Central American region, as well as general corporate, regulatory and public law issues.
A '360-degree lawyer' with expertise in both contentious and non-contentious IP matters, Fernando Godoy leads the practice at BLP, which focuses on the registration and renewal of trade marks and trade mark infringement claims. The team manages large trade mark portfolios for a range of domestic, regional and international brands, counting household names from the technology, cosmetics, food and beverages, healthcare and chemical industries among its clients. Godoy is supported by senior associate Jorge Kafati, who assists with obtaining licences and health registrations from the Health Regulation Agency of Honduras (ARSA), and associate Stephany Padilla.
Testimonials
'The team is always available and offers a personalised service.'
'Fernando Godoy is a 360-degree lawyer who is as strong for corporate law as for intellectual and industrial property matters, which gives him a clear overall perspective on clients' matters. He always keeps the clients' best interests in mind.'
'They have a lot of knowledge about their subject and provide punctual advice on matters regarding trade marks and their registration.'
'Fernando Godoy is available to assists us, no matter what the time or type of query.'
Key clients
Amazon
Uber
Microsoft
Colgate
Aliaxis
Bosch
Corner Shop
ASSA Seguros
Client Services
Avon
Cargill
British American Tobacco
Cardinal Health
Edwards
General Cable (Prysmian)
AR Holdings (Forever 21)
Zoetis
Swaroski
Repretrel
Tetrapak
Work highlights
Handling all of Dennemeyer &Co's local registrations, annuity payments and renewals.
Advised Laboratorios Finlay on a cancellation action filed by Hoffmann-La Roche against the trade mark Polivit, based on the intention of registering the trade mark Polyvi.
Advising on all of Colgate's local trade mark registrations.
BLP has offices in Costa Rica, El Salvador, Guatemala, Honduras and Nicaragua, and has since opened a representative branch in Spain to expand its offering for international clients. The firm is well known for its strength in cross-border transactions, including M&A and project finance, advising numerous household names. It also covers syndicated loans, fintech and financial regulation, foreign investment and commercial matters, including distribution and franchising agreements. In Costa Rica, Vivian Liberman and Andrés López lead the banking and finance practice, with David Gutiérrez (who is also based in the Madrid office) and Adriana Castro heading the corporate and M&A team. María Inés Arenales is the key name for banking and finance matters in Guatemala, while Luis Ruiz is noted for his corporate and IP expertise. In El Salvador, the corporate and finance practices were bolstered in 2020 by the arrival of the highly experienced Zygmunt Brett, a former Arias partner. Ernesto Rizo leads the corporate and finance practices in Nicaragua, and tax expert Lilian López, Jose Miguel Álvarez and Karla Aguilar are the key names in Honduras, where the firm has significant strength in the energy sector.