Firm Profile > Seyfarth Shaw LLP > San Francisco, United States
Seyfarth Shaw LLP
Offices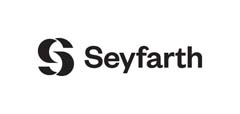 Seyfarth Shaw LLP
560 MISSION STREET
SUITE 3100
SAN FRANCISCO, CA 94105-2930
United States
Seyfarth Shaw LLP > The Legal 500
Rankings
Seyfarth Shaw LLP handles complex, multi-jurisdictional trade secrets matters, including some in growing sectors such as technology. A notable feature of the practice is that trade secrets matters are handling by a stand-alone trade secrets and non-competes team, jointly headed by Michael Wexler in Chicago, Robert Milligan in Los Angeles, and Katherine Perrelli in Boston. The trade secrets team has recently handled a number of matters for Stryker Corporation, which involved appeals to the US Supreme Court. Wexler, a former state prosecutor, has extensive experience in state and federal courts, and has acted for a number of household name clients over the past year.
The immigration group at Seyfarth Shaw LLP is highly rated by clients and peers, boasting a seven-decade reputation for corporate immigration planning and management. The practice group is jointly led by Boston based Russell Swapp and James King in Atlanta. Other contacts in Atlanta include counsel Sharon Cook, who handles the immigration portfolio of more than 5,000 foreign nationals, and Gabriel Mozes, who focuses on visa issues including temporary non-immigrant visa petitions, permanent employment, and family-based immigrant visa applications. In DC, senior counsel Dawn Lurie specializes in  I-9 worksite enforcement and immigration compliance matters, and Leon Rodriguez is singled out for his multi-disciplinary advice and policy insight across the immigration landscape, having acted as the former director of United States Citizenship and Immigration Services (USCIS). Los Angeles-based Angelo Paparelli is experienced in defending employers against government investigations, as well as litigating in court. In one standout highlight, Paparelli is working to challenge the legal authority of a unit of USCIS to engage in worksite investigations.
Seyfarth Shaw LLP
's traditional labor practice is experienced in representing clients in unfair labor practice charges as well as proceedings before the National Labor Relations Board and in labor arbitrations. The team also handles collective bargaining, union organizing campaigns and strikes, and it has companies from various industries, such as health care, sports, construction, hospitality, transportation, manufacturing and media, on its client roster. In Chicago, 
Bradford Livingston
 is an expert in collective bargaining negotiations, while 
Brian Stolzenbach
 specialises in developing strategies. Together with the San Francisco-based 
Joshua Henderson
 they lead the practice. 
Arthur Telegen
 in Boston and 
Stuart Newman
 in Atlanta are highlighted for their longstanding activity in labor management relations. Other noted practitioners are New York's 
Marshall Babson
 and 
Howard Wexler
,
Kyllan Kershaw
in Atlanta,
Robert Fisher
 and associate 
Skelly Harper
 in Boston, as well as newly promoted partner 
Karla Sanchez
 in Chicago. 
Bryan O'Keefe
strengthened the Washington DC office after joining from 
Kirkland & Ellis LLP
in February 2019.
Joseph Damato
is also recommended in the same office.
Seyfarth Shaw LLP
's team has an impressive range of multinational companies from various industries on its client roster and regularly advises them on organizational change as well as on the design and implementation of compliance systems and processes by developing technology tools in order to avoid litigation. Particular areas of expertise include pay equity matters, in which practice head 
David Baffa
,
Annette Tyman
and 
Christine Hendrickson
 in Chicago are noted, and workplace discrimination and harassment matters, for which New York's
William Perkins
 is a key contact. In the Boston office, 
Lisa Damon
's assistance with policy implementations is instrumental to clients to avoid lawsuits. In Chicago, 
Ellen McLaughlin
 has extensive experience in conducting sensitive internal investigations, while 
Tracy Billows
 is well versed in leave and accommodations related rights. Counsel 
Lawrence Lorber
, based in Washington DC, is experienced in corporate reorganizations. In the same office,
Karla Grossenbacher
 is also noted. Associate 
Joshua Seidman
 in New York is a specialist in paid sick leave laws.
'Highly responsive, knowledgeable, thorough and nimble', Seyfarth Shaw LLP has recognized expertise in middle-market M&A. The firm has a strong nationwide footprint, but is also well placed to handle cross-border transactions working in conjunction with its global network spread throughout the UK, Europe and Asia. A full-service firm by nature, the corporate lawyers are routinely acting alongside their colleagues in the healthcare, fintech, labor and employment, antitrust, privacy and security, and litigation departments. Areas of focus include strategic investment, post-merger integration and regulatory matters. Multinational corporates and private investors, including venture capital firms, make up the bulk of the client base. Key figures in the team include Suzanne Saxman in Chicago, who has been leading corporate matters for clients in the chemicals, consumer products and healthcare sectors; and New York-based Andrew Lucano, an experienced partner in the team who has broad-base expertise in corporate and securities transactions. Also of note, the team welcomed a number of new arrivals over the past year, including that of Paul Kruger in New York, who joined from Katten Muchin Rosenman LLP.
At Seyfarth Shaw LLP, the construction practice is 'very knowledgeable and efficient with their inputs', being 'a pleasure to work with and learn from' at every turn. San Francisco-based Michael McKeeman and New York-based Alison Ashford co-chair the national practice group, which represents clients on developments for entertainment venues, industrial facilities and social or economic infrastructure. The team has particular strength drafting multi-billion-dollar contracts; Washington DC-based David Blake is negotiating PGP Development LLC's design and service agreements for its £1.5bn Capitol Crossing Project, an unprecedented engineering feat which includes decking over a portion of Interstate 395. Also in Washington DC, Charles Wall acts as special counsel to the Hampton Roads Transport Accountability Commission and was heavily involved in the agreements over a $3.86bn expansion of the Hampton Roads Bridge-Tunnel. Bennett Greenberg works on some of the largest P3 and most complex US projects currently under construction and he is handling all matters related to the development of a new $4.5bn San Francisco transit terminal alongside McKeeman.
Seyfarth Shaw LLP
's benefits practice has a sizeable portfolio of healthcare clients – including non-profit entities – for which New York-based defined contribution expert
Richard Schwartz
 advises on 403(b) retirement plan integrations and restructurings, plan governance, fiduciary rule guidance, and IRS or DOL audits. Private and publicly-listed companies across the breadth of sectors approach practice head
Diane Dygert
, New York-based
Howard Pianko
, senior counsel
Joy Sellstrom
, and associates
Chelsea McCue
 and 
Benjamin Conley
 for health and welfare plan design, Affordable Care Act or HIPAA compliance, 401(k) plan administration, fiduciary risk training and plan terminations.
Jon Karelitz
 brings experience on large-scale pension de-risking projects, while 
Jake Downing
 leads on executive compensation issues, non-qualified retirement plans and ESOP negotiations. Unless otherwise stated, the team is based in Chicago.
Spearheaded by San Francisco-based
Kathleen Cahill Slaught
 and Chicago-based
Ian Morrison
, the vast geographical reach of
Seyfarth Shaw LLP
's ERISA litigation offering makes it a choice for third-party plan administrators and service providers with a national footprint. The department works closely with the firm's broader benefits practice to provide risk-mitigation advice and pre-litigation support, and handles the full scope of excessive fee, breach of fiduciary and prohibited transaction litigation. San Francisco-based
Ward Kallstrom
 often represents plan sponsors and fiduciaries in claw-back claims against healthcare service providers, while Chicago-based
Mark Casciari
 and
Ronald Kramer
 are currently handling withdrawal liability litigation for defined benefit plan sponsors. The team is also experienced in disputes arising from cash-balance plan conversions.
The L&E disputes team at Seyfarth Shaw LLP fields an impressive number of experienced practitioners. It is regularly engaged by nation-wide companies from a variety of industries to represent them in class and collective actions and the group is noted for its involvement in pay equity and BIPA litigation proceedings. Chicago's Camille Olson is a well-tried litigator with particular experience in discrimination and harassment matters. Practice head Laura Maechtlen, based in San Francisco, has a similar focus. Gerald Maatman, also in Chicago, has long-standing experience in various class actions. Nancy Rafuse, who joined alongside Stan Hill from Polsinelli PC in August 2018, is a key contact in Atlanta for race and gender discrimination claims. New York's Gina Merrill is noted for her expertise in wage-and-hour matters, among others. Other highlighted practitioners are Lisa Damon in Boston, Lorie Almon in New York, and the recently promoted Coby Turner in Sacramento as well as Brian Stolzenbach and Ellen McLaughlin in Chicago.
Areas of expertise for the group at Seyfarth Shaw LLP span all aspects of information governance, including e-discovery, data management, privacy and information security. All attorneys on the team are litigators, with substantial experience in court. The department is chaired from Chicago by Scott Carlson, who has a degree in computer science and mathematics and experience as a software engineer. Also in Chicago, Jay Carle is a seasoned e-discovery litigator. In San Francisco, Richard Lutkus handles civil and criminal litigation, as well as advising clients on cybersecurity, privacy and digital forensics matters; while Kathleen McConnell, promoted to partner in January 2019, chairs the e-discovery analytics strategy group.
Seyfarth Shaw LLP's litigation-heavy government contracts team has a long-standing reputation in the defense and construction industries, where it handles a full range of bid protests, FCA work and qui tam litigation. The team is led by Joseph Dyer in the Washington DC office, but also has a strong presence on the West Coast with Donald Featherstun in the San Francisco office, providing coast-to-coast service on a full range of government contracting matters. On the junior end, associates Anthony LaPlaca and Edward Arnold are ones to watch in the areas of procurement law and complex construction-related litigation.
The privacy and security practice at Seyfarth Shaw LLP acts for clients in a range of issues from compliance matters to incident response. Information governance expert Scott Carlson and John Tomaszewski, who focuses on the emerging technology sector, jointly head the team from the Houston and Chicago offices, respectively. Also recommended are Chicago-based Bart Lazar, who handles regulatory compliance and security breach work; Richard Lutkus in San Francisco, who has particular experience in the technology sector; and Washington DC-based Karla Grossenbacher, who is a name to note for workplace privacy issues. New York-based commercial litigator Tracee Davis joined from Zeichner Ellman & Krause LLP.
Seyfarth Shaw LLP's 'thoughtful and experienced' team is rated for its expertise in a range of areas, including construction and development projects, leasing deals, acquisitions and dispositions, and land use and zoning. Atlanta-based Paul Mattingly heads the department which is complemented by a dedicated data center services group that handles relevant development, leasing, finance and transaction matters. The team enjoys a strong reputation in public-private partnership projects and counts commercial and investment banks, public and private pension funds, owners and developers and institutional landlords among its client list. Another name to note is Cynthia Mitchell in New York, a 'top-notch' real estate advisor for clients involved in the healthcare industry.
At Seyfarth Shaw LLP, the focus is firmly on high-stakes securities, derivative, fiduciary duty and M&A litigation, as well as regulatory investigations. The firm's partners have many years of experience in successfully defending corporations and their officers and directors in shareholder class actions and other complex claims. As well as large and mid-sized corporates in sectors such as technology, biotech, hospitality and financial services, the firm also acts for investment banks. The 14-partner securities and fiduciary duty litigation group is nationwide and is led by William Prickett in Boston, Gregory Markel in New York and Kevin Lesinski in San Francisco. The firm recently hired the vastly experienced Vincent Sama in New York from Arnold & Porter. Also in New York, Steven Paradise is recommended.
Seyfarth Shaw LLP handles matters such as contract negotiation and disputes, Medicaid bid protests, medical staff credentialing and peer review, HIPAA and antitrust compliance, and privacy and security, and often acts as outside general counsel. Clients have included non-profit and for-profit hospitals and health systems, academic medical and research institutions, behavioral health and home health providers, and independent practice associations. Houston-based Jesse Coleman has extensive experience in civil litigation, and co-chairs the practice with employment-focused Kristin McGurn in Boston and with Cynthia Mitchell in New York, who specializes in real estate transactions on behalf of healthcare clients.
Investor-side mandates are the core strength of Seyfarth Shaw LLP's funds team, which acts for an established client base of state retirement schemes. Robert Bodansky in Washington DC and Atlanta-based tax expert Steven Richman are key contacts. In October 2019 Jennifer Neilsson joined the New York office of Simpson Thacher & Bartlett LLP.
Seyfarth Shaw LLP acts for public charities, universities, private foundations and banks. Of particular note, clients note that the team's practitioners are 'well versed in the intricacies of partnership tax law and the intersection of fund formation and real estate ownership'. The practice is jointly chaired by Steven Meier in the Chicago office, and John Napoli, who is based in New York. Meier is 'very easy to work with' and advises on the tax treatment REITs, investment funds and M&A transactions. Napoli is active on federal, state and local tax law, with a particular expertise in the tax aspects of real estate transactions.
Seyfarth Shaw LLP >
Firm Profile
Seyfarth Shaw LLP is a full-service international law firm, serving Fortune 1000, Global 500 and other companies worldwide through more than 900 attorneys and dedicated professional staff (including certified project managers, legal technologists, practice managers and other paraprofessionals). Seyfarth has been widely recognized for its leadership in designing innovative, client-focused solutions for the delivery of high-quality legal services. Recent highlights include:
Earned 13 Tier 1 national rankings in the S. News – Best Lawyers® 2020 edition of 'Best Law Firms' in the areas of commercial litigation, construction law, employee benefits (ERISA) law, employment law – management, franchise law, health care law, immigration law, labor law – management, litigation – antitrust, litigation – construction, litigation – ERISA, litigation – labor and employment, and real estate law
Recognized by The Financial Times among the most innovative law firms for the ninth consecutive year in its annual FT Innovative Lawyers series
Named as the No. 15 best-branded law firm by corporate counsel, according to the BTI Brand Elite 2019. Placing Seyfarth among the top 5% of all law firms serving large, corporate clients
BTI Consulting named Seyfarth 'Most Recommended Law Firms' in 2019. Seyfarth Shaw was named one of 27 law firms recommended by general counsel. These recommendations directly reflect the longstanding dedication to exceptional client service and innovative solutions, which continue to set the firm apart
Seyfarth earned a perfect score of 100 in the annual Human Rights Campaign Foundation's 'Corporate Equality Index' and was named a 'Best Place to Work for LGBTQ Equality' for the 12th consecutive year
Named among the 'Best Law Firms for Women' by Working Mother annual report for the ninth consecutive year
Largest US Labor and Employment practice in a full-service firm, with over 400 attorneys
Recognized by Law360 as 'Practice of the Year' in employment for eight consecutive years
The world's largest dedicated team specializing in international employment law, completing more than 100 multi-jurisdictional strategic and compliance projects covering 120+ countries in the last year
Acted as specialist international employment counsel on more than 25 international transactions in 2019
One of the five largest real estate practices in the United States with over 130 attorneys
One of the largest employee benefits and executive compensation practices in the US, serving clients across 30+ industries
170+ business litigators across a global platform, offering a full-service litigation practice
Earned 'Honor Roll' recognition in annual BTI Litigation Outlook across multiple litigation practice areas
Handled more than 200 corporate M&A transactions across a diverse range of industries over the past two years
Main areas of practice: ADA Title III & Public Access; Corporate Counseling & Governance; Employee Benefits; Employment; Executive & Equity Compensation; Government Contracts; Government Relations & Policy; Immigration; Intellectual Property Counseling & Prosecution; International Employment Law; Labor Management Relations; Privacy & Security; Trade Secrets & Non-Competes; Trusts & Estates; Workplace Safety & Environmental; Antitrust & Competition; Appellate; Bankruptcy & Restructuring; Class & Collective Actions; Commercial Litigation; Construction Claims & Disputes; eDiscovery & Information Governance; Employment Litigation; Government Contracts Litigation; Intellectual Property Litigation; Product Liability & Complex Tort; Real Estate Litigation; Securities & Fiduciary Duty Litigation; Tax Controversies & Litigation; Trials; Trusts & Estates Litigation; White Collar Defense & Investigations; Workplace Arbitration & ADR; Capital Markets; Commercial Contracts; Commercial Finance; Construction & Development Projects; Financial Products & Technology; Infrastructure & Project Finance; Institutional Investors; Mergers & Acquisitions; Real Estate; Real Estate Finance; REITs & Real Estate Capital Markets; Tax
International experience: Seyfarth Shaw's international service model is custom-built to deliver an integrated, cross-border legal and commercial solution. Seyfarth's model relies exclusively upon cohesive partner-led teams of highly experienced international attorneys who focus solely on helping multinational clients deal with their international business issues, regardless of location. Central to the firm's international department is Seyfarth's award-winning, specialist international employment practice, which is acknowledged as one of the world's leading practices in the area. Our team also offers multidisciplinary corporate, commercial, and real estate advice to multinational clients with needs across the globe.
Main Contacts
| Department | Name | Email | Telephone |
| --- | --- | --- | --- |
| Construction | Michael T. McKeeman | | |
| Construction | Alison Ashford | | |
| Corporate | Steven Meier | | |
| Employee Benefits | Diane Dygert | | |
| Privacy & Security | Scott Carlson | | |
| Privacy & Security | John Tomaszewski | | |
| Healthcare, Life Sciences & Pharmaceuticals | Cynthia Mitchell | | |
| Healthcare, Life Sciences & Pharmaceuticals | Kristin McGurn | | |
| Healthcare, Life Sciences & Pharmaceuticals | Jesse Coleman | | |
| Immigration | James W King | | |
| Immigration | Russell B Swapp | | |
| Institutional Investor | Robert Bodansky | | |
| Intellectual Property Litigation | Brian Michaelis | | |
| Intellectual Property Litigation | Edward Maluf | | |
| International | Darren Perry | | |
| International | Pete Talibart | | |
| Labor and Employment | Laura J Maechtlen | | |
| Litigation | James McGrath | | |
| Mergers and Acquisitions | Suzanne L Saxman | | |
| Mergers and Acquisitions | Andrew Lucano | | |
| Real Estate | Paul P Mattingly | | |
| Tax | Steven R Meier | | |
| Tax | John P Napoli | | |
| Employment | David Baffa | | |
Lawyer Profiles
| Photo | Name | Position | Profile |
| --- | --- | --- | --- |
| | Mr Brian Ashe | Brian Ashe is a partner representing employers in all aspects of labor… | View Profile |
| | Mr Jonathan Braunstein | Mr. Braunstein is a Partner in the firm's Litigation Department, and a… | View Profile |
| | Ms Kathleen Cahill Slaught | Partner, Seyfarth Shaw LLP; lead trial attorney for class action and single-plaintiff… | View Profile |
| | Mr Jay Connolly | Mr. Connolly is a partner in the San Francisco office of Seyfarth… | View Profile |
| | Ms Kerry Friedrichs | Kerry Friedrichs is a partner in the firm's Wage and Hour Litigation… | View Profile |
| | Mr Nick Geannacopulos | Nick Geannacopulos is the Managing Partner of the San Francisco office and… | View Profile |
| | Mr Joshua Henderson | Joshua Henderson represents management in various industries in a broad range of… | View Profile |
| | Mr D Ward Kallstrom | Ward Kallstrom is a partner in Seyfarth Shaw LLP's San Francisco office… | View Profile |
| | Richard Lutkus | Mr. Lutkus is a Partner in the San Francisco office of Seyfarth… | View Profile |
| | Ms Laura Maechtlen | Laura Maechtlen is the Chair of Seyfarth Shaw's Labor and Employment Department.… | View Profile |
| | Mr Michael McKeeman | Mr. McKeeman is a partner in Seyfarth Shaw LLP's San Francisco office.… | View Profile |
| | S. Bradley Perkins | | View Profile |
Staff Figures
Number of Partners : 436 Number of Other Fee-Earners : 478 Total Staff : 1,928
Top Tier Firm Rankings
Firm Rankings