BKM | Berkemeyer > Asuncion, Paraguay > Firm Profile
BKM | Berkemeyer
Offices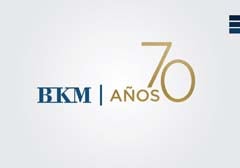 BKM | Berkemeyer
JACARANDA BUILDING, BENJAMIN CONSTANT 835
ASUNCION
Paraguay
BKM | Berkemeyer > The Legal 500
Rankings
BKM | Berkemeyer
's '
very good team of professionals
' in administrative law is noted for its '
extensive knowledge and experience
', and stands out for its expertise in public procurement, PPP projects and infrastructure projects.
Hugo Berkemeyer
 and 
Martín Carlevaro
head the department, whose recent highlights include advising Rutas del Este on the second amendment to a PPP contract as part of the first project of its kind in the country; the work involved drafting and negotiations with the Paraguayan government. The department's other highlights have included public tenders for medical supplies and management software, as well as bids for railway contracts. Carlevaro leads on the majority of matters, drawing on over 20 years' experience in the infrastructure sector and '
great expertise in PPP contracts and turnkey projects throughout the region.
' He is supported by key corporate senior associates
Milena Sljivich
 and 
Vivian Maldonado
; however, fellow former senior 
Sofía Suárez
moved in house in February 2021.
Practice head(s):
Hugo Berkemeyer; Martín Carlevaro
Testimonials
'Berkemeyer is characterized by its permanent commitment to the tasks entrusted to it. Our experience is that they can be counted on to provide adequate and creative answers and solutions to the legal problems we face, as well as a strong commitment to the client, being in my opinion the best legal team of these characteristics in Paraguay.'
'Specialized in the topics that interest their client, in our case, construction.'
'A very good team of professionals with extensive knowledge and experience in the matters that are consulted. It also has strong leadership from the head of the team.'
'The assigned team was made up of lawyers with complementary skills and knowledge, each contributing from their area.'
'Vivian Maldonado has accompanied us throughout the process, with a notable difference and that is that she has always been willing to contribute beyond her responsibilities. For us, Vivian is not just an external person who advises us legally, we feel that she is part of our team and has the same commitment as us, to the success of the bidding process. Regardless of the obstacles presented along the way, she has always sought solutions, found them and implemented them, generating successful results for our company.'
'They have specialized professionals, with great knowledge and expertise in the matter, giving a quick response to the queries made. They show great predisposition to efficiently solve problems or controversies that may arise on a daily basis.'
'Their lawyers are characterized by proactivity and flexibility when problems arise. Martín Carlevaro stands out for the innovative legal solutions he presents to the client, having great expertise in PPP Contracts and turnkey projects throughout the region. Viviana Maldonado stands out for her legal knowledge on the matter.'
Key clients
Rutas del Este
Consorcio Corredor Vial Bioceanico
Itacamba Cemento
Somarco Paraguay
Sacyr Construcción Paraguay
Enpasa Paraguay
Consorcio Asi Paraguay
Acciona Agua Sucursal Paraguay
Consorcio Rutas
Stiler
Consorcio DC Stiler
Información de Negocios y Procesos INP
Ocho
BTD
Work highlights
Advising Rutas del Este, the private investor in the first project finance for a PPP in Paraguay.
Acting for Consorcio Corredor Vial Bioceanico and sponsors in the negotiations with public sector officials and in all regulatory and administrative law matters during the construction phase.
Assisting Somarco Paraguay with a private initiative project under the PPP law.
With Paraguayan authorities starting to enforce its 2013 competition law since 2016, BKM | Berkemeyer has established a separate department for this practice, as demand and cases continue to grow. The firm has been involved in this practice area since its earliest stages, with senior associate and practice co-head Manuel Arias, who 'stands out for his experience and background management in competition cases', being part of a team assembled by the government to draft elements of the new legislation. The firm advised on the first concentration notifications in the country and continues to handle a large share of these matters in the market; practice co-head Carla Sosa regularly advises on these alongside Arias. More recently, the team has been assisting Banco Itaú Paraguay with its merger filing process before Conacom, following the acquisition of Verbank Securities Casa de Bolsa. This was led by Arias and fellow practice head Hugo Berkemeyer. Cecilia Vera, a key figure in the team, left the firm in March 2021.
Practice head(s):
Hugo Berkemeyer; Carla Sosa; Manuel Arias
Testimonials
'BKM has a highly qualified team in the field. Its ability to work as a team both internally and in interaction with in-house lawyers undoubtedly marks a differential with respect to the market.'
'Proximity, quality, specialty and follow-up to the issues.'
'The BKM team stands out for maintaining a constant line of communication and follow-up on open issues. They have good management of administrative records and use them adequately to design strategies.'
'Manuel Arias stands out for his experience and background management in competition cases, and for maintaining a clear and constant line of communication with the client.'
'BKM lawyers show a very open and empathic attitude with the client without being condescending. This firm and professional attitude, in my field is highly valued and especially when what time after the predictions or advice are confirmed. That creates a bond of trust that is very difficult to break.'
Key clients
Banco Itaú Paraguay
Enex Paraguay
Work highlights
Assisting Banco Itaú Paraguay, on behalf of Itaú Brazil, in the course of the merger filing process before Conacom, following the acquisition of Verbank Securities Casa de Bolsa.
Advised Enex Paraguay on the drafting and designing of a compliance programme focused on antitrust law.
'Confident in diving deep into multiple areas of law and regulation', BKM | Berkemeyer possesses impressive transactional expertise, and is also equipped to assist international companies present in Paraguay with day-to-day corporate matters. Leading the practice are managing partner Hugo Berkemeyer, who oversees a range of matters but is particularly known for providing advice on commercial contracts and PPP projects; Carla Sosa, an expert in the commercial aspects of transactions who was promoted to the partnership in April 2021 and is noted for her 'really good background in agribusiness', a sector in which the firm has a strong holding; and senior associate Manuel Arias, who led alongside Berkemeyer on a number of matters in 2020. Supporting the practice heads is a deep pool of associates, with Milena Sljivich and Leyla Apud being frequently involved in this area.
Practice head(s):
Hugo Berkemeyer; Carla Sosa; Manuel Arias
Testimonials
'They are fast to pick up complex topics and are confident in diving deep into multiple areas of law and regulation.'
'The team is very responsive and able to take on complex projects in a short timeline. Cecilia Vera was assigned to our project and was very responsive, helpful, and clear.'
'The communication and interaction aspect of the practice with respect to companies is undoubtedly exceptional.'
'They have a finished preparation in corporate matters and it is level among all its members.'
'Berkemeyer has an excellent practice, which stands out as one of the best in Paraguay. It has very valuable staff, with outstanding professionals. The study is a valuable point of support for an international company that needs to operate in Paraguay.'
'Throughout our relationship with the Berkemeyer practice, the quick response and reliability when externalising the advice has always been very efficient.'
'BKM has a very solid structure in corporate and M&A. We had to meet them as a counterpart in an operation and from there we began to grant them various project jobs, both corporate and specifically M&A. BKM has a deep sense of empathy and commitment to first know the client's business area before issuing opinions. It also stands out for the speed of consultations and close accompaniment with constant follow-up.'
'We know that BKM is an office with great clients and in the same way we feel very cared for and with AAA service.'
Key clients
Acciona Aguas
Agar Cross Paraguaya
Dow Agrosciences Paraguay
American Tower Corporation
API Movilidad
ARIPESA Paraguay
Astarte Capital Partners LLP
Azar Internacional
Baxter
Bearing Agro
BTD
Consorcio Corredor Vial Bioceanico
Casa Boller
Consorcio DC Ingenieria – Stiler
ECB Group
Enpasa
Exxis Paraguay
FNV Capital
Green Flower Brazil Serviços Administrativos
Hinode Group
Itacamba Cemento
Johnson & Johnson del Paraguay
Kalpataru
Ludwig Pfeiffer
Monsanto/Bayer Paraguay
Ocho
Líneas Panchita G.
Pearson Education
Rutas del Este
Sacyr Construcción
Sacyr Concesiones
Somarco Paraguay
Casatua
Tigo
Timac Agro Paraguay
Unilever Group
Beiersdorf
Fernado Leri Frizza Group
Bolt
Dlocal Paraguay
Deriv Paraguay
Compañía de Petróleo y Asfalto (Compasa)
Ebanx Payment Solutions
Tetra Pak Paraguay
Grupo Zuccolillo Mosciaro
Inoks Capital
Mastercard
Metro World Digital
Cástor
Pfizer Louxemburg
Amethyst
Quiroga Medios
Reintjes España
Rizobacter del Paraguay
Savant Pharm Paraguay
Ubrique Desarrollos
Asunción Comunicaciones
Delivery Hero
Pedidos Ya Paraguay
Enex
Select Sires
Work highlights
Advising ECB on its investment in Paraguay aimed at installing the first industrial plant for the production of biodiesel, in the areas of environmental law, corporate and business law, contractual and regulatory matters.
Acting for Monsanto/Bayer Paraguay in all strategic corporate matters in Paraguay, including reviewing contracts and guarantees, as well as support with technology usage licenses.
Assisting Consorcio Corredor Vial Bioceanico (CCVB) as local advisor in regulatory, financial, contractual, labour, tax and compliance matters for the Corredor Bioceanico route project.
Yolanda Pereira heads the environment practice at BKM | Berkemeyer, which frequently collaborates with its corporate law team to assist a client roster of multinationals and major domestic companies with their ongoing regulatory obligations and liaisons with local communities. In the agribusiness sector, the team advises on the sale and transportation of agricultural chemicals, as well as the development of products such as animal feed and fertiliser. Jorge Figueredo was promoted to of counsel in 2020 and has expertise in this area.
Key clients
ECB Group
Coca-Cola
Polygon
Dow AgroSciences Paraguay
Azar Internacional
TFG 616 SA Land
Dentons | Rattagan Macchiavello Arocena
SOE Rutas del Este
Syngenta Paraguay
Puma Energy Paraguay
Work highlights
Advising ECB in its investment in Paraguay aimed at installing an industrial plant for the production of biodiesel, in the areas of environmental law, corporate and business law, contractual and regulatory matters.
Assisting Coca-Cola with ongoing environmental matters and issues related to the impact of its activities on local communities.
Assisting Puma Energy Paraguay with legal advice and regulatory support on environment, health and safety, and product quality matters.
Celebrating its 70th anniversary in 2021, BKM | Berkemeyer continues to hold intellectual property law as one of its core services, remaining the leading name in the market among both boutique and full-service firms. A client list that includes multinationals and industry leaders such as Coca-Cola, Bayer and Disney instructs the team on the gamut of IP matters, with the practice having an appointed specialist helming each sub-department. Marta Berkemeyer is an IP enforcement expert and oversees the practice as a whole. Associates Irene Angulo and Cristobal Gonzalez are the primary contacts for trade marks and patents, respectively, while Bárbara Dollstadt is in charge of IP litigation and comes highly recommended by peers. International matters are coordinated by associates Jaqueline Querciola, who focuses on disputes, and trade marks expert Valeria Carron.
Practice head(s):
Marta Berkemeyer; Irene Angulo; Bárbara Dollstadt; Cristobal Gonzalez; Jaqueline Querciola; Valeria Carron
Testimonials
'The most unique thing about Berkemeyer is the people. I find their customer service to be among the highest I have ever experienced. The staff is incredibly diligent and thorough. They handle each and every aspect of every matter and even let me know about things that might otherwise have slipped through the cracks. Their analysis is correct and complete.'
'I would highlight Valeria Carron.'
Key clients
Bayer
The Coca-Cola Company
Philip Morris
Novartis
Mastercard
Walt Disney
Hugo Boss
Grupo Bimbo
Abercrombie & Fitch
Arcor
Columbia Sportswear
Abbot Laboratories
Cargill
CBS Viacom
Work highlights
Represented Grupo Bimbo in an unfair competition action against a local manufacturer of baked goods regarding the use of the name "Bimbi" as it conflicted with the name "Bimbo", which constitutes the brand and commercial name of Grupo Bimbo.
Assisting Hugo Boss in all its ongoing contentious and advisory IP issues.
Acting for Mastercard Worldwide in all its IP matters.
With 'extensive experience and knowledge of local tax regulations', BKM | Berkemeyer fields a comprehensive tax practice, which acts for international and domestic clients on everything from cross-border deals and innovative tax structures to audits and litigation. The department benefits from specialist focus throughout the team: Mauro Mascareño's 11 years of experience have seen him assisting with local and international tax advice, tax planning, tax litigation and tax refunds; and alongside him heading the practice is Federico Valinotti, who focuses on international investments and cross-border transactions, and has Cámara Nacional de Comercio y Servicios del Paraguay (CNCSP) as a key client. Associate Carlos Vargas is a further contact to note; he is experienced in local and international tax planning, tax litigation and tax credits.
Practice head(s):
Mauro Mascareño; Federico Valinotti
Testimonials
'The team is highly involved with internal issues, and that allows them to resolve queries in a short time. The disposition that the firm always has allows coordinating meetings with lawyers from other countries, and solving needs in a short time.'
'Despite being associated with multiple firms in different countries, BKM stands out for the great importance and dedication that they place on each query. They have extensive experience and knowledge of local tax regulations.'
'The team works with great seriousness, integrity and quick responses. Experience in the field also makes an important difference.'
'In the experience in the tax field, the level of success in the cases and the personal and professional treatment.'
'The partners who are dedicated to the tax area have a deep knowledge of the applicable regulations. Has great agility to frame operations and determine courses of action and eventual contingencies.'
'I believe that in this area, what makes BKM stand out is the great capacity and specialisation of its partners in charge.'
'Everything related to tax, corporate, assembly and board of directors, labour is handled very well and precisely, we really have great confidence in the work team led by Carlos Vargas.'
'Carlos Vargas: Integrity, intelligence, with immediate responses, always ready to solve any question or issue related to the client, knows in detail the problems of each situation, paying careful attention to what we as clients need, which means security for every action we are going to take.'
Key clients
Cámara Nacional de Comercio y Servicios del Paraguay (CNCSP)
Cámara Paraguaya de Farmacias (Cafapar)
Sacyr Concesiones
Rutas del Este
Perfecta Automotores
API Movilidad Sucursal Paraguay
Sif América
Exxis Paraguay
Scimitar Oryx Partners
Ubrique Desarrollos
Tarva – Casatúa
Vía Brasil
Nativa Agrícola
Recsa
Universal
American Tower Corporation
Acciona Aguas Sucursal Paraguay
Tetra Pak Sucursal Paraguay
Incade – Universidad Americana
Agroganadera Santa Fe
Quiroga Medios
FNV Capital
Agroganadera El Dorado
Dalazen
Produza
Trans Este Oeste
Ñandutí Representaciones
Grupo Bazzi
Araguaney
Importadora Audi
Compañía de Petróleo y Asfalto (Compasa)
Addiuva Group
Almacenes Generales Columbia
Astarte Capital Partners
Beiersdorf
Deriv Paraguay
Metro World Digital
Santex Group
Cargill Agropecuaria
South American River Company
Sodrugestvo
Consorcio ASI Paraguay
Dlocal Paraguay
ECB Group
Tavamay
Talavera & Ortellado Construcciones
Unilever de Paraguay
Jeunesse
Comercial Santo Tomás
Grupo Alfa Transportes
Sistemas Electrónicos del Paraguay (Sepsa)
American Assist Paraguay
Cadiem Administradora de Fondos Patrimoniales de Inversión
Cadiem Casa de Bolsa
Work highlights
Representing the CNCSP in the tax reform process promoted by the government.
Represented Cafapar in the preparation, substantiation and presentation of a binding consultation made to the tax administration.
Advised Incade on the applicability of exoneration of real estate tax for entities that use real estate property for educational activities.
BKM | Berkemeyer's 'solid team of professionals coordinated with its infrastructure specialists' acts for banks, financial institutions and local asset managers. Key domestic banks Banco Itaú and Banco Continental look to practice head Manuel Arias and his team, with the former instructing him on its acquisition, through two Brazilian affiliated companies, of 100% of the shares of Verbank Securities Casa de Bolsa. Hugo Berkemeyer leads the practice alongside Arias and Martín Carlevaro, who 'stands out for his experience in project financing'. The strength of the firm's senior associates is another important asset for the practice; Milena Sljivich and Vivian Maldonado are highlighted as 'two excellent professionals'. Also of note was the arrival of Andres Nasser Cibils from Moreno Ruffinelli & Asociados in October 2020.
Practice head(s):
Hugo Berkemeyer; Manuel Arias; Martín Carlevaro
Testimonials
'Local and specific knowledge of financial regulatory issues, proximity and good treatment.'
'Kindness of treatment and closeness. Open to discuss and resolve issues quickly.'
'Milena Sljivich and Vivian Maldonado are two excellent professionals who are the ones with whom we are working the most. It is a pleasure to have their experience to advise us.'
'The Berkemeyer practice is characterized by its permanent commitment to the tasks entrusted to it. Our experience is that they can be counted on to provide adequate and creative answers and solutions to the legal problems we face, in addition to a strong commitment to the client. In banking and financial matters, it has a solid team of professionals coordinated with its specialists in infrastructure matters that make the firm, in my opinion, one of the best legal teams in these matters in Paraguay.'
'Its main strength is that it has a very good team of professionals with extensive knowledge and experience in banking and finance and a lot of knowledge of the Paraguayan financial market, which makes it a leader in the local market. The team we work with is made up of Manuel Arias, Martin Carlevaro and Milena Sljivich.'
'They stand out for their technical reliability and ability to quickly return with the authorities of the sector. Manuel Arias stands out.'
'Very good availability and personal / professional attention.'
'The speed to give answers to the queries made and the knowledge in projects of great complexity. Martín Carlevaro stands out for his experience in project finance in infrastructure projects, M&A and advice on bond issuance.'
Key clients
Banco Continental
Banco Itaú Paraguay
ING Capital LLC
BBVA Paraguay
Consorcio Corredor Vial Bioceanico
Gletir Casa de Bolsa
Puente Casa de Bolsa
Valores Casa de Bolsa
Rutas del Este
Cadiem Casa de Bolsa
Firstlink Network
Wilmington Trust
Voucherpay
Prosegur Paraguay
Mastercard
XCoop
FCE Bank
Investor Casa de Bolsa
Work highlights
Assisted Wilmington Trust in its position as a beneficiary and indenture trustee for Frigorífico Concepción's $161m bonds issuance.
Advised Banco Itaú on its acquisition of 100% of the shares of Verbank Securities Casa de Bolsa.
Assisting Consorcio Corredor Vial Bioceanico on an addendum to the working capital syndicated loan for its Bioceanic Corridor project, with banks Atlas, Regional, BNF and Sudameris.
BKM | Berkemeyer's dispute resolution practice has steadily grown in capability in recent years, and is now handling some of the country's most prominent arbitration cases, as well as litigation of a wide-ranging variety. The firm's client base is equally broad and includes companies operating across the retail, food and beverage, industrial manufacturing, construction and agribusiness sectors. Name partner Hugo Berkemeyer regularly leads on matters in this practice area, often alongside the highly regarded Carla Sosa, who was promoted to the partnership in 2021. They coordinate the practice alongside standout senior associate Natalia Oddone, who is especially strong in civil litigation.
Practice head(s):
Hugo Berkemeyer; Natalia Oddone; Carla Sosa
Testimonials
'The law firm has a cohesive professional team under the prestige of Hugo Berkemeyer. We as clients provide our lawyers with the details of the problems, litigation. demands, notifications, etc. that are presented to us daily and they immediately begin to solve each of the cases. Almost all cases are closed with positive results.'
'First, the Berkemeyer firm has a staff of world-class legal professionals. Most lawyers are graduates of training courses in the UK and the US or at local universities that keep them with the best skills in legal matters. The opinions that they present to us are clear evidence that they are endowed with the best professional intellectual conditions.'
'The team of lawyers demonstrated security and confidence from day one, they knew how to find the right strategy and they knew how to demonstrate it in litigation-arbitration. The team demonstrated efficiency and perseverance to achieve the objectives. The team was able to convey to us that the strategy and success in arbitration were achievable objectives, and it turned out that way.'
'They achieved success by being persistent, astute, with a great vision of the strategy to follow, a key factor differentiating them from other competitors. Best qualities: excellent attention, always positive, availability and ease of being understood.'
'Carla Sosa, an excellent professional and person, fully fulfilled her role in an exceptional way.'
'Hugo Berkemeyer, excellent professional, team leader, fulfilled his role in an outstanding way.'
'They are good business partners. They have great legal and market knowledge. They compare favorably vs other studies.'
'When we call or message the firm, the return of the call or response to the emails is immediate, that makes it an added value.'
Key clients
Unilever de Paraguay
Rizobacter del Paraguay
Gamax
Vidrio Car
Archdiocesan Clergy Foundation
ALK Paraguay
Nucleo
Prosegur Paraguay
Banco Nacional de Fomento
Rutas del Este
Sacyr Concesiones
Azar Internacional and Casinos Paraguay
Work highlights
Representing Unilever de Paraguay in a case it has brought regarding a breach of a sale of goods agreement.
Acting for Rizobacter del Paraguay in five executive debt collection trials.
Defending Gamax in a lawsuit for nullity of a legal transaction initiated by a private individual.
BKM | Berkemeyer's labour and employment department is now solely headed by senior associate Hugo Aponte following the departure of Verónica Recalde in March 2021. Complementing the other areas of this full-service firm, the practice focuses on advising clients on the release of stable workers; drafting and coordinating employment contracts and company regulations; assisting with HR policies; and coordinating international and temporary employment for multinationals.
Testimonials
'The ability to speak to us in simplicity and clarity. This is particularly helpful in order to fully understand the advice from the legal team.'
'Openness and flexibility, fully available at all times and a solid knowledge of local regulations in all areas.'
'Solid professionals characterise BKM in Asunción.'
'Availability and attention.'
'Very agile professionals. They handle labour law very well.'
Key clients
Highway 2 and 7 Consortium
Bieber & CIA
Taller Industrial del Este
Electrocenter
Exxis Paraguay
Interasistencia
Sumidenso Paraguay
TCL Organic
Recsa Paraguay
Casinos Paraguayos
Azar Internacional
Boller
Work highlights
Represented Electrocenter in four labour lawsuits initiated in the Labour Court of Asunción.
Acted for First Parag Company in a labour dispute initiated and filed before the Labour Court of Coronel Oviedo.
Acting for Sumidenso Paraguay in 13 labour lawsuits initiated in the Labour Court of Capiatá.
BKM | Berkemeyer >
Firm Profile
Established in 1951, BKM | Berkemeyer has since provided expert legal services to local and foreign clients, gaining a global reputation for quality, expertise and professionalism. BKM | Berkemeyer offers legal advice in all areas of law, providing legal support for companies in multiple industries. The firm has a most notable record in international transactions and M&A, having counseled foreign clients in some of the largest deals in the country. Lawyers have experience in a broad range of business and industry sectors, including real estate, energy and natural resources, providing expert support in regulatory issues, as well as tax, environment, immigration and labor matters, among others.
The recent addition of experienced and internationally recognized partners who specialize in infrastructure, banking and tax has given the firm new and impressive representation in those sectors. BKM | Berkemeyer's diverse expertise enables the firm to provide a one-stop practice for clients who need exceptional legal services in a broad range of areas. The firm's expertise embraces intellectual property, insurance and also securities, banking and international banking transactions, to name a few. BKM | Berkemeyer prides itself on its lawyers' abilities to meet clients' needs, providing professional and practical advice through teamwork to offer high-quality service in a thorough yet timely manner. All lawyers are multilingual, and demonstrate efficient communication in the international standards of everyday business.
International work
BKM | Berkemeyer provides seamless legal support to clients doing business with local companies or establishing branches in the country. The corporate department provides clients with a wide range of services from M&A to due diligence through negotiation, and legal support in corporate, tax, labor, environment and immigration issues.
Berkemeyer was the only advisor on Paraguay's first ever public-private partnership – a landmark project for the country and for the infrastructure sector. The firm also assisted in the structuring of the first livestock fund in Paraguay, a highly innovative deal which has created new opportunities for the local financial market. The banking and corporate department regularly advises on international banking matters, contracts and trusts. Berkemeyer acted as counsel on the issuance of notes by a major national bank in a historic transaction for a Paraguayan bank, and this is expected to open doors for future issuances in the international market. The firm also acted as counsel on the issuance of treasury bonds in the local exchange market, and to several banking and financial entities on loan facilities to local companies and banks.
Other work in international financial transactions include secured transactions for the purchase of aircraft, barges and agricultural machinery. The firm also recently provided ongoing advice to an international construction consortium in the financing of a road procured by the government as a financed lump sum public works (German system) that includes the issuance of an international bond (long-term) and the support from a multilateral for the working capital (short-term). The firm's environment and natural resources department advises clients on mining and oil exploration projects, advising on concession issues and contractual matters. The firm also assists local and international clients in developing telecommunications and energy projects, and counsels clients on tender offers, PPP, concessions and joint ventures.
BKM | Berkemeyer's undisputed strength in IP practice is critical in assisting clients who need to protect IP rights, from registration of trademarks and domain names and obtaining patents or copyrights through to licensing, franchising, technology and biotechnology agreements, to enforcement and litigation before administrative, civil and criminal courts, and co-ordinating steps.
Staff Figures
Other fee-earners : 43
Languages
All main business languages
Memberships
IBA (International Bar Association) International Trademarks Association (INTA) AIJA - International Association of Young Lawyers ABA (American Bar Association) ASIPI ECTA (European Communities Trade Mark Association) AIPPI (Association for the Protection of Intellectual Property)
Other
Partners : 12
Interviews
Hugo T. Berkemeyer, Managing Partner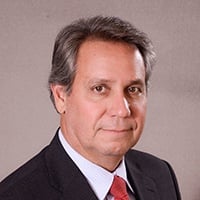 What do you see as the main points that differentiate BKM | Berkemeyer from your competitors?
BKM – Berkemeyer is a full service law firm with 70 years in the market that has grown in size and expertise.
It started as a family owned firm and in recent years it has gone through an institutionalization process to bring it up to international standards while maintaining the family core values of its founder Hugo Berkemeyer.
Over the years, the firm has stood for having mostly women and a strong commitment to gender equality. Berkemeyer has stived to keep a balanced gender ratio across all levels of seniority and providing women with equal career progression opportunities and a working environment that fosters professional and personal growth.
Today, with over 50 lawyers and three branches in the country we have a wide-ranging and in-depth experience to understand sectors, industries and markets. We possess collective expertise available on a firm-wide basis. The firm is built on a team of experts in every field, an expertise achieved through the professional dedication of lawyers, international exposure and strategic lateral growth. This combination proves invaluable to clients when they are setting up business in the country or developing infrastructure projects that need to meet not just local but to international standards in all aspects of law. The combination of uncompromising quality, advice that is quick, pragmatic and to the point has won Berkemeyer many great clients.
Which practices do you see growing in the next 12 months? What are the drivers behind that?
BKM – Berkemeyer strengthened its practice in infrastructure which is set to become the busiest sector for the next few years making project finance expertise very valuable. The sector is a challenge as new untried (locally) regulations must be brought into the projects and sometimes demand creative solutions or advancing new legal instruments.
Furthermore, the firm is developing leading Compliance and Antitrust practices to help clients adapt to the new and increasing regulations.
We also see a trend in cryptocurrencies and blockchain driven by the low cost of energy and infrastructure in the country.
What's the main change you've made in the firm that will benefit clients?
Our goal has always been to provide the best quality service through the best talent and infrastructure.  Our main change to reinforce this goal, is to invest more in software and AI for document management, time billing and reporting to deliver the best quality services in the most efficient way for clients.
Is technology changing the way you interact with your clients, and the services you can provide them?
The pandemic has reinforced the importance of technology. As everyone else, we increased interaction with clients through virtual meetings. These meetings through the different platforms have opened an opportunity to deliver the services in new ways presenting the information right away with different parties around the world. Furthermore, we are reinforcing a hybrid workplace, letting clients and professionals interact in the most efficient and flexible way.
On the other hand, we are developing client portals in order to offer instant access to client's documentation.
Can you give us a practical example of how you have helped a client to add value to their business?
Over the years we have also tried to be a one-stop shop firm for our clients for legal and other related services. We have provided clients with the key connections in the country or business/economy insight of the country. We try to add value by helping them develop a business plan considering the legal perspective.
The incorporation and professional growth of talent will benefit our clients. We have identified key sectors and practice areas where specialized and experienced professionals are needed.  Consequently, we have hired leading experts in each field, or specialized our existing attorneys. The result is highly experienced and trained teams that meet and surpass the full spectrum of companies' business requirements. –
Are clients looking for stability and strategic direction from their law firms – where do you see the firm in three years' time?
We believe that clients highly appreciate stability and strategic direction provided by their trusted law firm. It will therefore remain our goal to continuously focus on understanding our clients' specific context and strategy in order to deliver innovative, practicable solutions and establish trust. Clients look for timely personalized services. This includes speaking the language of the boardroom and business, not just legalese.
Our three year plan therefore involves a steady grow of our firm trying to have the most specialized talent in the legal areas that develop on a national and international level.