BKM | Berkemeyer > Asuncion, Paraguay > Firm Profile
BKM | Berkemeyer
Offices
BKM | Berkemeyer
JACARANDA BUILDING, BENJAMIN CONSTANT 835
ASUNCION
Paraguay
BKM | Berkemeyer > The Legal 500
Rankings
Drawing on '
extensive knowledge of the regulatory standards of the different public institutions and municipalities of Paraguay
',
BKM | Berkemeyer
has developed a standout practice in public procurement, PPP projects and infrastructure projects.
Martin Carlevaro
is a name to note in the Paraguayan legal market for PPP projects and concessions; he is frequently involved in the country's major projects, with recent advice to key client Rutas del Este including the financial restructuring process of the duplication and expansion of Route PY02. Senior associates
Vivian Maldonado
and
Milena Sljivich
both have considerable experience in infrastructure and administrative law, and both previously worked at the Attorney General's Office. They provide support across the full range of matters, while senior figure
Hugo Berkemeyer
is a further key contact, coordinating the department alongside Carlevaro.
Practice head(s):
Hugo Berkemeyer; Martín Carlevaro
Testimonials
'BKM has a consolidated team with extensive knowledge of the regulatory standards of the different public institutions and municipalities of Paraguay, having as a bonus the rapid response to critical situations, which also, by having an interdisciplinary team, can provide a comprehensive response to the different work fronts.'
'The plus that makes the lawyers of the firm stand out is the quick attention they have with the client, in addition to having the flexibility to explore different alternatives and innovative conflict resolution.'
'Ease of contact and communication with new technology. International position.'
'Office with an international quality, uncommon in Paraguay. Martin Calevaro as partner reference.'
'BKM has built a solid team in key practice areas for companies of all sizes. In addition to the preparation and constant updating of its lawyers, it is distinguished by its personalised attention with optimal response levels.'
'What makes BKM stand out is the attention of its members. They know the needs of the client and act according to them.'
Key clients
Rutas del Este
Sacyr Concesiones
Consorcio Corredor Vial Bioceanico
Itacamba Cemento
Somarco Paraguay
Sacyr Construcción Paraguay
Enpasa Paraguay
Consorcio Asi Paraguay
Acciona Agua Sucursal Paraguay
Consorcio Rutas 2 y 7
Stiler
Consorcio DC STILER
Información de Negocios y Procesos INP
Ocho A
BTD
Soundata
Prourbe Medios
Queiroz Galvao
Mota Engil
NeoGreen
Siemens
Rieder & Cia
Work highlights
Advising private investor Rutas del Este on its PPP project, including the financial restructuring process of the project for the duplication and expansion of Route PY02.
Assisting Consorcio Corredor Vial Bioceanico and its sponsors on the negotiations with public sector officials and all regulatory and administrative law matters during its construction project.
Advising Acciona Agua on the construction and operation of the Bella Vista water treatment plant in Asunción.
Highlighted for its '
dynamism and 100% focus on the client
',
BKM | Berkemeyer
's competition law department has been a key player in the recent swell of attention on this area of law in Paraguay. Having established a dedicated department, the team has swiftly gained experience both in investigations by the domestic competition authority, Conacom, and in merger filings and compliance following major M&A deals. In this context the team has been approached by international firms working on cross-border mergers that involve Paraguay.
Manuel Arias
, who was promoted to the partnership in May 2022, is well regarded by clients in this area and is one of the more experienced partners in this nascent practice area. He leads the team alongside
Carla Sosa
, who is similarly well versed in this area, having pursued a diploma in competition law. Senior partner
Hugo Berkemeyer
is also a key contact here, and the three draw together this practice with the firm's broader corporate law group.
Manfredo Ramirez
was singled out by one client for his '
substantial contribution
'; he makes up a strong associate-level group in this practice area, which also includes
Andres Nasser
and senior associate
Alvaro Rojas
, who joined the firm in October 2021.
Practice head(s):
Hugo Berkemeyer; Carla Sosa; Manuel Arias
Testimonials
'The BKM team works very closely on the case, collaborating with their previous experiences before the regulator. In this sense, experience is relevant in handling the required documentation, as well as to anticipate potential points to be explored in greater depth by the regulator.'
'BKM's lawyers, especially Manuel Arias, stand out for their closeness to internal collaborators. His availability is always remarkable, giving due priority to queries according to their urgency or relevance.'
'The team is conceptually solid and flexible to the needs of the company.'
'Its people are partners in the company and in the business. The relationship is based on trust, clarity about the objectives and the quality of the work.'
'The intervention of the team led by Manuel Arias and with the substantial contribution of Manfredo Ramírez has been simply extraordinary. We have received exceptional attention covering all possible edges of both the substantive discussion and the process.'
'The dynamism and 100% focus on the client and their needs.'
Key clients
Traton
Banco Itaú Paraguay
Work highlights
Advising Prosegur Paraguay on the fulfilment of the conditions imposed by Conacom stemming from a recent merger filing process.
Advising Unilever Paraguay as preemptive counsel in complying with the company's competition policies as well as with the training of its executives in such matters.
Advised Banco Itaú Paraguay, on behalf of Itaú Brazil, on the merger filing process before Conacom, following the acquisition of Verbank Securities Casa de Bolsa.
BKM | Berkemeyer
celebrated its 70th anniversary in 2021 and, having started originally as an intellectual property firm, it has developed into one of the country's full-service heavyweights, acting in the full range of corporate matters. The team is praised for its '
innovative and business effective solutions
' and its client base includes international leaders in pharmaceuticals, banking and telecoms, as well as key players in Paraguay's agribusiness sector. Managing partner
Hugo Berkemeyer
has established a strong reputation in the market and oversees advice to many of the firm's top clients. He co-leads the practice with
Manuel Arias
, who was promoted to the partnership in 2022 and frequently leads on transactional matters; and
Carla Sosa
, who focuses on the contentious side of the workload. The department also fields a large team of associates;
Milena Sljivich
is experienced in international transactions and day-to-day corporate matters;
Leyla Apud
supports across the range of M&A;
Antonio Villa Berkemeyer
frequently assists with commercial contracts and competition law; and 
Alexander Berkemeyer
, who returned to the team after completing an LLM and MBA in the US, concentrates on advising English and German-speaking clients.
Practice head(s):
Hugo Berkemeyer; Carla Sosa; Manuel Arias
Testimonials
'It is a multidisciplinary team, with lawyers prepared both in experience and academic preparation. The strength of the team is that they provide innovative and business-effective solutions within the legal framework. They have a very practical and preventive vision which makes it easy to work with them. They have a response capacity and predisposition based on international standards.'
'Alexander Berkemeyer gives us confidence and support, not only at a legal level but also at a business level. Always looking for efficiency with innovative ideas in administrative areas. The team is made up of an equal number of young men and women, led by senior lawyers such as Alexander Berkemeyer, Antonio Villa Berkemeyer, and Carla Sosa.'
'The plus that makes them stand out as lawyers is their experience, educational preparation, and international exposure. The team is made up of young talent led by lawyers who have been in the firm for a long time. They stand out from the competition because they offer innovative and comprehensive solutions and accompany each step of the process.'
'Alexander Berkemeyer: Business vision, responsiveness and immediate predisposition, excellent management of resources, focuses on client satisfaction and efficiency. Excellent knowledge of the legal and business market, through which he strives to provide a differentiated and personalised service to our requirements. Antonio Villa Berkemeyer: Practicality in legal solutions, team management.'
'Carla Sosa, with whom I have dealt, has experience and knowledge that facilitates the due diligence approach and the fundamental needs for the SPA negotiation process that protects the client's interests.'
'It seemed to me that Berkemeyer has professionals with a more thorough knowledge of the regulatory environment and of some legal aspects of the country that make a difference in an M&A process.'
'BKM/Berkemeyer is a highly efficient team of professionals with expertise in various areas. What makes BKM unique is the speed with which they respond to our queries, as well as the predisposition to always clarify our doubts.'
'They are always very up to date. The person with whom we spoke masters the law and correctly advises us on the needs we have.'
Key clients
Acciona Aguas
Agar Cross Paraguaya
Dow Agrosciences Paraguay
American Tower Corporation
Aripesa Paraguay
Astarte Capital Partners
Azar Internacional
Baxter
Bearing Agro
BTD
Consorcio Corredor Vial Bioceanico
Casa Boller
Consorcio DC Ingenieria -Stiler
ECB Group
ENPASA
ESE
Exxis Paraguay
FNV Capital
Hinode Group
Itacamba Cemento
Johnson & Johnson del Paraguay
Kalpataru
Ludwig Pfeiffer
Monsanto/Bayer Paraguay
Ocho A
Líneas Panchita G.
Pearson Education
Rutas del Este
Sacyr Construcción
Sacyr Concesiones
Casatua
Telefónica Celular del Paraguay
Timac Agro Paraguay
Unilever Group
Beiersdorf
Fernado Leri Frizza
Bolt
Ana Brun & Julio Lesme
Dlocal Paraguay
Deriv Paraguay
Compasa
Ebanx Payment Solutions
Tetra Pak Paraguay
Grupo Zuccolillo Mosciaro
Inoks Capital
Master Card
Metro World Digital
Cástor
Pfizer Louxemburg, Sucursal Paraguay
Amethyst
Quiroga Medios
Reintjes España, Sucursal en Paraguay
Rizobacter del Paraguay
Savant Pharm Paraguay
Ubrique Desarrollos
MVII NY
Ricoh Latin America
Select Sires
Codas Vuyk
Ecom Agroindustrial
Bitfarms
Grupo Quiñenco (Invexans/Enex Chile)
Fahs Family Group
Mboja´o
Diviserv
Garrigues España
Rimowa
Farmina Pet Foods Brasil
Evonik Argentina
UHU & Co
Latham & Watkins
Emporium Productions
Elements Global Services
Prourbe Medio
Pacto Global
Koga
Work highlights
Advised Raizen on the Paraguayan law aspects of its acquisition of 50% of the shares in domestic fuel distributor Barcos y Rodados.
Assisting Bayer with reviewing contracts and guarantees, and support on technology usage licenses.
Advised Agar Cross Paraguaya and Corteva Agriscience Paraguay on reviewing contracts and guarantees, and supporting on the assignment of credits and constitution of mortgages.
BKM | Berkemeyer
's offering in environmental law is among the most prominent of the full-service firms in Paraguay, with practice head
Yolanda Pereira
regularly advising multinationals and leading domestic companies on their ongoing regulatory obligations and liaisons with local communities. While work continues to cover a variety of sectors that have need of environmental law counsel, recent market trends covered by Pereira and her team have included reforestation and advice on the country's carbon credits system. Outside of corporate law support, the firm also acts in environmental litigation.
Testimonials
'Detailed legal and technical knowledge of the sector.'
Key clients
ECB Group
Coca-Cola
Polygon
Dow AgroSciences Paraguay
Azar Internacional
TFG 616Land
Dentons | Rattagan Macchiavello Arocena
SOE Rutas del Este
Syngenta Paraguay
Puma
Work highlights
Advising ECB on its investment in Paraguay aimed at installing an industrial plant for the production of biodiesel.
Advising Coca-Cola on environmental matters and issues related to the impact of its activities on local communities, among others.
Assisting Puma Energy Paraguay with regulatory issues on environment, health and safety, and product quality matters.
Seven decades on from its inception as an intellectual property law boutique,
BKM | Berkemeyer
remains synonymous with this area of practice in Paraguay. Its client base includes a comprehensive list of major multinational and domestic players in various markets, the food and beverage industry being a particularly strong area for the team, where it counts Coca-Cola and Grupo Bimbo among its clients. The highly specialised department has team leaders for particular disciplines within IP, with seasoned veteran and market reference
Marta Berkemeyer
overseeing the department as a whole. The trade mark group is led by associate
Irene Angulo
, and
Cristobal Gonzalez
heads the patent division, while also having expertise in copyright.
Bárbara Dollstadt
is highly regarded in the market and is the name to note for IP disputes, and senior figure
Hugo Berkemeyer
is a further key contact, leading across the full range of matters. An international department is coordinated by associates
Jaqueline Querciola
, whose focus is on contentious matters, and
Valeria Carron
, another trade mark expert.
Testimonials
'BKM is our partner in Paraguay for patent issues. In our experience they have the strongest patent practice in that market.'
'Cristobal Gonzalez is our key contact on patent issues. Cristobal is proactive and always available for urgent inquiries.'
Key clients
Bayer
The Coca-Cola Company
Philip Morris
Novartis
Mastercard
Nestlé
Puma SE
Grupo Bimbo
Rolex
Marriott Worldwide Corporation
Hugo Boss
SC Johnson & Son
Unilever
BMW Group
Work highlights
Advising Grupo Bimbo on all its trade mark-related matters.
Assisting Chacomer with all IP-related matters, including trade marks, litigation and renewals.
Advising ECB Holding on all its ongoing IP issues.
Tax specialists
Federico Valinotti
 and
Mauro Mascareño
head
BKM | Berkemeyer
's tax group, which acts for international and domestic clients on the gamut of matters, from cross-border deals and innovative tax structures to audits and litigation. A recent highlight saw both practice heads and tax-focused associate
Carlos Vargas
leading advice to Cadiem Casa de Bolsa and 27 other clients in filing an unconstitutionality class action against the last paragraph of section 15 of the Tax Reform Act. Valinotti's focus is on international investments and cross-border transactions, while Mascareño draws on 12 years of experience assisting a plethora of clients with tax planning, tax litigation and tax refunds. Innovative tax matters are also a keen focus of the department as a whole.
Practice head(s):
Mauro Mascareño; Federico Valinotti
Key clients
Cámara Nacional de Comercio y Servicios del Paraguay
Cámara Paraguaya de Farmacias – Cafapar
Sacyr Concesiones
Rutas del Este
Perfecta Automotores
API Movilidad
SIF América
Exxis Paraguay
Scimitar Oryx Partners
Ubrique Desarrollos
Casatúa
Vía Brasil
Nativa Agrícola
Recsa (Amethyst)
Universal
American Tower Corporation (Blue Transfer)
Acciona Aguas
Tetra Pak
Amauri Getulio BIanchi
Incade – Universidad Americana
Agro Santa Fe
Consocio Energético Punta Cana Macao
FNV Capital
Agroganadera El Dorado
Dalazen
Produza
Codas Vuyk
Ñandutí Representaciones
Grupo Bazzi
Araguaney
Fortaleza de Inmuebles
Compañía de Petróleo y Asfalto (Compasa)
Addiuva Group
Fernando Talavera
Almacenes Generales Columbia
Astarte Capital Partners
Beiersdorf
Deriv Paraguay
Metro World Digital
Santex Group
Cargill Agropecuaria
South American River Company
Sodrugestvo
Consorcio ASI Paraguay
Dlocal Paraguay
ECB Group
Fernando Leri Frizza
Johnson & Johnson del Paraguay
Cabral Comunicación Visual
Tavamay
Talavera & Ortellado Construcciones (Tocsa)
Unilever de Paraguay
Jeunesse Paraguay
Comercial Santo Tomás
AGT Networks
Raízen
TCL Organic
Delivery Hero (PedidosYa)
Voith Hydro
Work highlights
Advised Cadiem Casa de Bolsa and others in an unconstitutionality class action against the last paragraph of section 15 of the Tax Reform Act, which limits the deduction of compensation paid by the company to any board member, manager or senior official who is also a shareholder.
Advised ECOM Agroindustrial Group on the sale of all the shares of Almacenes Generales de Depósito Columbia to multinational company Control Union.
Advised Sacyr – Rutas del Este on the tax aspects of the financial structure of its PPP project, including the issuance of bonds and a loan by the IDB.
BKM | Berkemeyer
has developed a strong offering in banking and finance and is particularly well regarded for its '
innovative and efficient ideas for the structuring of projects
'. Its advice to Rutas del Este (as contractor) and Sacyr Concesiones and Ocho (as sponsors) for the $220m financing for the PY 02 road project has become increasingly complex as financing options have become more sophisticated in Paraguay in recent years. Three practitioners oversee the department:
Hugo Berkemeyer
is the firm's leader and provides advice to a host of prestigious banks and financial institutions;
Manuel Arias
, promoted to the partnership in May 2022, is an expert in corporate finance and works closely with fellow practice head
Martin Carlevaro
, who is one of Paraguay's foremost figures in project financing. He is supported on PPP and infrastructure financing by senior associate
Milena Sljivich
, while associate
Adriana Ocampos
assists in matters with public law or contentious elements.
Practice head(s):
Hugo Berkemeyer; Manuel Arias; Martín Carlevaro
Testimonials
'The banking and financial law department has extensive experience in structuring the financing of investment projects, providing innovative and efficient ideas for the structuring of projects, mainly for the infrastructure area. They are one of the few law firms in Paraguay with experience in project finance.'
'Martín Carlevaro stands out from the team of lawyers due to his international experience in structuring infrastructure projects and project finance.'
Key clients
ECB Groups' BSBIOS
Banco Continental
Banco Itaú Paraguay
BBVA Paraguay
FCE Bank
ING Capital
Mastercard
Consorcio Corredor Vial Bioceanico
Rutas del Este
Prosegur Paraguay
Xcoop
Wilmington Trust
Puente Casa de Bolsa
Gletir Casa de Bolsa
Cadiem Casa de Bolsa
Investor Casa de Bolsa
Firstlink Network
Work highlights
Assisting ECB Groups BSBIOS with The Omega Green Project, which aims to build the first advanced biofuel plant in the Southern Hemisphere.
Acting for Rutas del Este as PPP contractor, and Sacyr Concesiones and Ocho as sponsors for the $220m financing for tranches 1.1, 1.2, 6 and 7 of the PY 02 road project.
Advising hospital complex Centro Médico Jerovia, in association with Mount Sinai Hospital in New York, in its financing negotiations with IDB Invest.
A broad, multidisciplinary team supports
BKM | Berkemeyer
's clients in the full range of commercial and tax litigation, and its arbitration offering is becoming increasingly prominent. Among its varied caseload in terms of sector coverage, the group has acted in a number of banking and agribusiness matters recently. Senior partner
Hugo Berkemeyer
co-leads the team and is a key contact for a number of the firm's clients. Alongside him, corporate law expert
Carla Sosa
leads across the spectrum of matters, and senior associate
Natalia Oddone
also regularly takes a leading role in cases. The department's deep pool of associates includes
Martin Romero
,
Federico Huttemann
and
Natalia Alarcón
.
Practice head(s):
Hugo Berkemeyer; Natalia Oddone; Carla Sosa
Testimonials
'The Berkemeyer law firm provides us with a team of law and finance professionals led Carla Sosa. The team is made up of professionals with great intellectual capacity. They perform work in an orderly and extremely didactic way.'
'I find differences with other firms in the professional quality of the members of the Berkemeyer firm. They stand out because of their firm knowledge of the laws of Paraguay. I can mention Carla Sosa and Martin Romero among others.'
Key clients
Unilever de Paraguay
Rizobacter del Paraguay
Gamax
Cadiem Casa de Bolsa
Archdiocesan Clergy Foundation
Nucleo
Prosegur Paraguay
Banco Nacional de Fomento
Azar Internacional
Casinos Paraguay
Work highlights
Acting for Unilever de Paraguay in a case it brought for a breach of a sale of goods agreement.
Representing Rizobacter del Paraguay in five executive trials aimed at collecting sums of money owed by certain of its customers.
Acting for Gamax in a lawsuit for nullity of a legal transaction initiated against it by a private individual.
Supporting its clients from a corporate law perspective, the labour and employment team at
BKM | Berkemeyer
assists with various issues, including the release of stable workers, drafting and coordinating employment contracts, and advice on human resources policies. Senior associate
Hugo Aponte
is the primary contact and the firm has added two labour law-focused associates to support him:
Mauricio Ozuna
, who has 15 years of experience in labour law and social security, specialising in judicial litigation; and
Jorge Peralta
, who acts in trials and in corporate law advisory issues.
Testimonials
'We channel 100% of the requests through Jorge Peralta. He is always clear and executive to our queries.'
'Attention and quick response to needs, queries. The lawyers we work with are Hugo Aponte and Mauricio Ozuna.'
Key clients
Bayer
Timac Agro
TCL Organic
Recsa Paraguay
Casinos Paraguayos
Azar Internacional
Agatres
Fortaleza de Inmuebles
Corteva
Unilever
Work highlights
Assisting Bayer with diverse day-to-day advice on labour issues and the implementation of labour policies.
Advising Timac Agro on labour law and social security matters, including procedures for justified and unjustified dismissals.
Advising TCL Organic on labour law matters such as final salary settlements for dismissals, and the application of the local social security system.
BKM | Berkemeyer >
Firm Profile
Established in 1951, BKM | Berkemeyer has since provided expert legal services to local and foreign clients, gaining a global reputation for quality, expertise and professionalism. BKM | Berkemeyer offers legal advice in all areas of law, providing legal support for companies in multiple industries. The firm has a most notable record in international transactions and M&A, having counseled foreign clients in some of the largest deals in the country. Lawyers have experience in a broad range of business and industry sectors, including real estate, energy and natural resources, providing expert support in regulatory issues, as well as tax, environment, immigration and labor matters, among others.
The recent addition of experienced and internationally recognized partners who specialize in infrastructure, banking and tax has given the firm new and impressive representation in those sectors. BKM | Berkemeyer's diverse expertise enables the firm to provide a one-stop practice for clients who need exceptional legal services in a broad range of areas. The firm's expertise embraces intellectual property, insurance and also securities, banking and international banking transactions, to name a few. BKM | Berkemeyer prides itself on its lawyers' abilities to meet clients' needs, providing professional and practical advice through teamwork to offer high-quality service in a thorough yet timely manner. All lawyers are multilingual, and demonstrate efficient communication in the international standards of everyday business.
International work: BKM | Berkemeyer provides seamless legal support to clients doing business with local companies or establishing branches in the country. The corporate department provides clients with a wide range of services from M&A to due diligence through negotiation, and legal support in corporate, tax, labor, environment and immigration issues.
Berkemeyer was the only advisor on Paraguay's first ever public-private partnership – a landmark project for the country and for the infrastructure sector. The firm also assisted in the structuring of the first livestock fund in Paraguay, a highly innovative deal which has created new opportunities for the local financial market. The banking and corporate department regularly advises on international banking matters, contracts and trusts. Berkemeyer acted as counsel on the issuance of notes by a major national bank in a historic transaction for a Paraguayan bank, and this is expected to open doors for future issuances in the international market. The firm also acted as counsel on the issuance of treasury bonds in the local exchange market, and to several banking and financial entities on loan facilities to local companies and banks.
Other work in international financial transactions include secured transactions for the purchase of aircraft, barges and agricultural machinery. The firm also recently provided ongoing advice to an international construction consortium in the financing of a road procured by the government as a financed lump sum public works (German system) that includes the issuance of an international bond (long-term) and the support from a multilateral for the working capital (short-term). The firm's environment and natural resources department advises clients on mining and oil exploration projects, advising on concession issues and contractual matters. The firm also assists local and international clients in developing telecommunications and energy projects, and counsels clients on tender offers, PPP, concessions and joint ventures.
BKM | Berkemeyer's undisputed strength in IP practice is critical in assisting clients who need to protect IP rights, from registration of trademarks and domain names and obtaining patents or copyrights through to licensing, franchising, technology and biotechnology agreements, to enforcement and litigation before administrative, civil and criminal courts, and co-ordinating steps.
Staff Figures
Other fee-earners : 43
Languages
All main business languages
Memberships
IBA (International Bar Association) International Trademarks Association (INTA) AIJA - International Association of Young Lawyers ABA (American Bar Association) ASIPI ECTA (European Communities Trade Mark Association) AIPPI (Association for the Protection of Intellectual Property)
Other
Partners : 12
Interviews
Hugo T. Berkemeyer, Managing Partner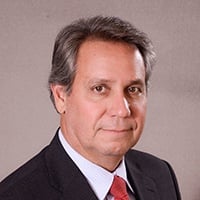 What do you see as the main points that differentiate BKM | Berkemeyer from your competitors?
BKM – Berkemeyer is a full service law firm with 70 years in the market that has grown in size and expertise.
It started as a family owned firm and in recent years it has gone through an institutionalization process to bring it up to international standards while maintaining the family core values of its founder Hugo Berkemeyer.
Over the years, the firm has stood for having mostly women and a strong commitment to gender equality. Berkemeyer has stived to keep a balanced gender ratio across all levels of seniority and providing women with equal career progression opportunities and a working environment that fosters professional and personal growth.
Today, with over 50 lawyers and three branches in the country we have a wide-ranging and in-depth experience to understand sectors, industries and markets. We possess collective expertise available on a firm-wide basis. The firm is built on a team of experts in every field, an expertise achieved through the professional dedication of lawyers, international exposure and strategic lateral growth. This combination proves invaluable to clients when they are setting up business in the country or developing infrastructure projects that need to meet not just local but to international standards in all aspects of law. The combination of uncompromising quality, advice that is quick, pragmatic and to the point has won Berkemeyer many great clients.
Which practices do you see growing in the next 12 months? What are the drivers behind that?
BKM – Berkemeyer strengthened its practice in infrastructure which is set to become the busiest sector for the next few years making project finance expertise very valuable. The sector is a challenge as new untried (locally) regulations must be brought into the projects and sometimes demand creative solutions or advancing new legal instruments.
Furthermore, the firm is developing leading Compliance and Antitrust practices to help clients adapt to the new and increasing regulations.
We also see a trend in cryptocurrencies and blockchain driven by the low cost of energy and infrastructure in the country.
What's the main change you've made in the firm that will benefit clients?
Our goal has always been to provide the best quality service through the best talent and infrastructure.  Our main change to reinforce this goal, is to invest more in software and AI for document management, time billing and reporting to deliver the best quality services in the most efficient way for clients.
Is technology changing the way you interact with your clients, and the services you can provide them?
The pandemic has reinforced the importance of technology. As everyone else, we increased interaction with clients through virtual meetings. These meetings through the different platforms have opened an opportunity to deliver the services in new ways presenting the information right away with different parties around the world. Furthermore, we are reinforcing a hybrid workplace, letting clients and professionals interact in the most efficient and flexible way.
On the other hand, we are developing client portals in order to offer instant access to client's documentation.
Can you give us a practical example of how you have helped a client to add value to their business?
Over the years we have also tried to be a one-stop shop firm for our clients for legal and other related services. We have provided clients with the key connections in the country or business/economy insight of the country. We try to add value by helping them develop a business plan considering the legal perspective.
The incorporation and professional growth of talent will benefit our clients. We have identified key sectors and practice areas where specialized and experienced professionals are needed.  Consequently, we have hired leading experts in each field, or specialized our existing attorneys. The result is highly experienced and trained teams that meet and surpass the full spectrum of companies' business requirements. –
Are clients looking for stability and strategic direction from their law firms – where do you see the firm in three years' time?
We believe that clients highly appreciate stability and strategic direction provided by their trusted law firm. It will therefore remain our goal to continuously focus on understanding our clients' specific context and strategy in order to deliver innovative, practicable solutions and establish trust. Clients look for timely personalized services. This includes speaking the language of the boardroom and business, not just legalese.
Our three year plan therefore involves a steady grow of our firm trying to have the most specialized talent in the legal areas that develop on a national and international level.