Pillsbury Winthrop Shaw Pittman LLP > Nashville, United States > Firm Profile
Pillsbury Winthrop Shaw Pittman LLP
Offices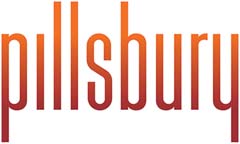 Pillsbury Winthrop Shaw Pittman LLP
333 COMMERCE STREET
NASHVILLE
TENNESSEE
United States
Pillsbury Winthrop Shaw Pittman LLP > The Legal 500
Rankings
Recommended for its '
regulatory expertise and market knowledge
',
Pillsbury Winthrop Shaw Pittman, LLP
oversees a diversity of M&A – including divestitures and joint ventures- and showcases particular strength in the technology, media, energy and financial services industries. In addition to his transactional focus, New York-based
Jonathan Russo
serves as primary outside counsel to family offices, investment banks, and private equity firms on corporate governance and compliance issues. He manages the M&A practice with
Justin Hovey
in San Francisco, who is frequently engaged in strategic M&A in the tech space. The private equity group is led from New York by
Stephen Amdur
, while
Jeffrey Delaney
in the same office focuses on global corporate matters. Also in New York,
Jarrod Murphy
is renowned for his expertise of private equity, while
Ted Powers
is best known for his transactional work in the financial services, fintech and life sciences sectors.
Pillsbury Winthrop Shaw Pittman LLP
's experienced outsourcing team, primarily based in Washington DC, is known for advising clients in the healthcare and financial services sectors on transformational BPO and BPaaS transactions as well as payment processing deals. The firm also advises financial institutions on negotiating technology transactions with big tech clients.
Aaron Oser
leverages strong connections and relationships with the outsourcing supplier community in order to assist clients across numerous industries with SaaS, fintech, blockchain, and ERP system implementation.
Mario Dottori
counsels blue-chip clients throughout the sourcing life-cycle, working on strategy development, transaction architecture and post-closing training on aspects of the agreement.
Brooke Daniels
is the key contact for investment firms for operating, infrastructure, telecoms, offshore application development and maintenance support. Austin-stationed
Elizabeth Zimmer
assists multinational corporate clients and local Austin companies with their movement to cloud-based tech, and is noted for her work at the cutting edge of software implementations regarding regulatory guidance platforms for financial institutions. Also in Austin,
John Barton
works on BPO and credit card outsourcing transaction and also undertakes real estate outsourcing transactions.
Vipul Nishawala
, in New York, develops RFIs and RFPs, conducting competitive negotiations and implementing supplier strategies. Back office and core function outsourcing mandates, such as master service and IT procurement agreements, for global retailers and banks forms a large part of
Meighan O'Reardon
's practice.
James McPhillips
is the key contact for corporate clients seeking advice on cloud-enabled infrastructure. Experienced senior counsel
James Alberg
,
Brian Bodor
and associate
Mia Rendar
 are key team members.
Offering 'top-notch legal support', Pillsbury Winthrop Shaw Pittman LLP's government contracts group has a nationwide reach. Prominent in the defense, aerospace, healthcare and energy spaces, the practice is well versed in large bid protests, suspension and debarment matters, M&A and export control issues. From North Virginia, John Jensen  advises on mid-market M&A involving government contractors, while bid protest expert David Dixon leads on federal litigation cases. Co-heading the team with Dixon is Los Angeles-based Alex Tomaszczuk, who handles international investigations, False Claims Act matters and high-value bid protests. Also in Los Angeles is Michael Rizzo, who excels in state and federal litigation. In Washington DC, Marques Peterson focuses on international procurement issues. Suspension and debarment specialist Todd Canni left the firm in March 2023.
Pillsbury Winthrop Shaw Pittman LLP
's insurance recovery team works alongside the firm's construction, energy, environmental, crisis management, and cybersecurity practices, advising clients on claims pertaining to COVID-19-related and other business interruptions, D&O, pollution and cyber liability coverage claims. In addition to litigating coverage disputes before state and federal courts, the firm has experience handling arbitrations and is adept at supporting clients with multi-jurisdictional claims, assisting with matters that encompass Bermuda, Asia and Europe. The practice is led jointly by the experienced
Robert Wallan
in Los Angeles, D&O and property and casualty specialist
Peter Gillon
in Miami and Washington DC, New York's catastrophic property and casualty loss litigator
Joseph Jean
and Houston-based
Tamara Bruno
, who advises on specialized coverage areas including D&O and professional liability in addition to cyber-related claims.
Pillsbury Winthrop Shaw Pittman LLP
's '
efficient, succinct and knowledgeable
' team is consistently mandated by major airlines, lessors and financial institutions, including funds and banks, and is particularly appreciated for its wide coverage of Asian and UK jurisdictions (in addition to the US). Serving as the firm's global finance group leader,
Mark Lessard
, who provides '
excellent advice
', maintains a broad practice that covers large-scale structured note offerings, joint ventures, aviation fund formations, aircraft portfolio M&A, syndicated bank loans, and private placements. Key partner-level support is provided by aviation financing and leasing expert
Melissa Jones-Prus
, who is additionally experienced in private equity investments and aircraft leasing joint ventures, as well as aviation-related insolvency proceedings and restructurings; and Los Angeles-based
Richard Evans
, who advises on finance and leasing deals involving commercial aircraft and private jets. Counsel to note
Pat Reisinger
routinely acts for aircraft leasing companies and their equity and debt investors. The attorneys listed are based in the firm's New York office unless otherwise mentioned.
Praised as '
a go-to firm when it comes to aviation matters
',
Pillsbury Winthrop Shaw Pittman LLP
's aviation, aerospace and transportation practice represents over sixty airlines in the US and globally. The group also acts for aviation industry-related original equipment manufacturers, suppliers, lessors, purchasers, investors and financiers. The firm is additionally highly regarded for its regulatory practice, which covers administrative adjudications, enforcement issues and litigation, along with airline safety and aircraft certification matters, accident investigations and employment issues. Leader of the firm's aviation, aerospace and transportation and unmanned aircraft systems teams,
Charles Donley
's global aviation clients include airlines, manufacturers, service providers, airports, aircraft brokers and foreign governments, while travel, leisure and hospitality head
Josh Romanow
represents over twenty international airlines from Europe, Asia, Latin America and the Middle East. Los Angeles-based employment partner
Thomas Liu
also regularly acts for aviation clients, and special counsel
Laura Jennings Ochoa
's experience includes representing Asian, Latin American and European airlines in enforcement work. All attorneys mentioned are based in the firm's Washington DC office unless otherwise stated.
Led by transactional lawyer Robert James in the San Francisco office, Pillsbury Winthrop Shaw Pittman, LLP's cross-disciplinary Energy & Infrastructure Projects team is equipped to handle the full array of renewables and alternative energy related projects, including mobility and transportation, land use, and energy storage. In San Francisco, Alicia McKnight focuses on advising alternative power generating clients on project finance and negotiations, while Veronica Relea in New York is well-versed in representing project developers and lenders in complex finance transactions in the U.S. and Latin America. Counsel Shellka Arora-Cox in New York focuses on financing, including project, corporate and sustainable finance, and also offers niche knowledge on Islamic finance. New York's Mona E. Dajani and Los Angeles-based Jorge Medina, both former co-leads, left the practice in February 2022. New hires include David McCullough in Washington and Houston's Ben Clark, both from Eversheds Sutherland, in September 2022.
'
A well-oiled machine
',
Pillsbury Winthrop Shaw Pittman LLP
's international trade practice receives rave reviews for its collaborative approach. The group's broad experience is also frequently noted; as one client asserts, '
there is nothing that this team has not seen or experienced through its portfolio
'. The wider firm's impressive defense offering is a significant source of mandates here, particularly the aerospace sphere, while it also handles a steady stream of work on behalf of energy, technology and sovereign clients. Department co-chair
Nancy Fischer
is held up as '
the most astute international trade counsel on the market
'; she is representing a large group of US nuclear utilities (known as the Ad Hoc Utilities Group) on trade remedy matters, including on proceedings at the DOC, ITC and CIT. Fellow co-chair
Stephan Becker
advises on a wide range of trade matters, including trade remedies, trade policy, export controls and customs issues; he is representing the Government of Mexico in ongoing trade remedy proceedings involving a suspension agreement on imports of sugar. 
Aaron Hutman
and counsel 
Benjamin Cote
also advise on trade remedies and trade policy matters.
The international trade group at
Pillsbury Winthrop Shaw Pittman LLP
impresses with its ability to provide '
detailed guidance on complex CFIUS considerations in an easily digestible format
'. Among its other key attributes, the group stands out for its ability to draw on the wider firm's technology and public policy expertise, while its strong China practice marks it as a popular choice to handle China-related security filings. Indeed, one source commends CFIUS expert
Nancy Fischer
as being especially sensitive to the '
complex dynamics and CIFUS-filing implications of US-China cross-border transactions
'. Fischer, who heads the global regulatory practice, recently obtained CFIUS clearance on behalf of Perpetual Capital Partners regarding the sale of Politico and Politico Europe to Axel Springer. The group also fields an impressive second line of up-and-coming CFIUS specialists, with newly promoted partner
Matthew Rabinowitz
recommended as '
highly technical and commercial
', while senior associate
Zachary Rozen
is '
very responsive and hands on
'.
Pillsbury Winthrop Shaw Pittman LLP
represents entrepreneurs, emerging companies and venture capital funds on the full range of issues, from formation and incubation, through to financing and eventual exit. The firm has guided several companies to unicorn status and recently advised the technology company Netskope on a $300m insider investment round that valued the company at $7.5 billion. The team's lawyers have experience across many key sectors and technologies, including food, healthcare, software, AI, semiconductors, big data, space technologies and fintech.
Stanley Pierson
leads the team from Silicon Valley and is backed by a deep bench of highly experienced lawyers. New York's
Ronald Fleming
has almost 30 years in the market, while
Justin Hovey
(San Francisco),
Allison Leopold Tilley
and
Riaz Karamali
in Silicon Valley have also built good reputations.
The technology sector is a core focus for
Pillsbury Winthrop Shaw Pittman LLP
, which offers clients a wide range of services. The corporate side regularly handles a wide venture capital and M&A work, and the firm truly stands out in the outsourcing space, where it offers in-depth expertise on all stages of contract negotiations and delivery. Regulatory law and transactional IP and licensing are other areas of strength, with clients including Xerox, Allspring Global Investments and Meta Platforms. Washington DC's
Aaron Oser
leads the global sourcing team, which includes key partners such as
John Barton
and
Elizabeth Zimmer
in Austin, and
Vipul Nishawala
in New York. In San Francisco, technology and media industry group leader,
Justin Hovey
, is also recommended.
The team at
Pillsbury Winthrop Shaw Pittman LLP
represents clients in complex, high-stakes commercial, retail, energy and as well as insurance litigation.
Clark Thiel
works from San Francisco and oversees global and regional arbitration and litigation of contract breaches, cost overruns and insurance recovery disputes.
Melissa Lesmes
is based in Washington DC and has extensive knowledge of US construction defect litigation including EIFS and Chinese drywall, mold, and defective products.
John Heisse
is located in San Fransisco, and he has represented clients on significant energy, housing, and hospitality projects. Houston-based
Charles Conrad
is often engaged in commercial disputes pertaining to construction as well as the energy industry.
Jeffrey Gans
also works from Washington DC and is noted for his expertise in claims of actual and constructive acceleration, delay and disruption, and bond and insurance coverage.
Based in Washington DC, Pillsbury Winthrop Shaw Pittman LLP's government relations team maintains a strong national practice, representing clients' policy and regulatory interests at federal, state and local levels. Noted for its strong ties with federal agencies, the executive branch and legislators from both sides of the aisle, the group is retained by leading companies, non-profit organizations and trade associations operating in a wide range of industries, including telecom, cybersecurity, education and energy. Practice head Elizabeth Vella Moeller is especially sought after to advise on federal funding and tax-related opportunities, as well as compliance programs. She works alongside cybersecurity and national security policy expert Brian Finch and Craig Saperstein, who offers regulatory advice, with a focus on the cyber and financial services industries.
Pillsbury Winthrop Shaw Pittman, LLP
has a focus on low-carbon energy sources and renewable energy, specializing in hydrogen and offshore wind. The team benefits from the help provided by the firm's capital markets practice, which brings extensive experience in various energy transactions. The firm's energy transition team focus on advising clients in power generation projects and developing decarbonization strategies that account for carbon sequestration, utilization and storage.
Jeffrey Delaney
is experienced in public and private debt and equity offerings, alongside hybrid financings.
Mona Dajani
is dual qualified in the US and UK and focuses her practice on project finance and M&A relating to transactions in a variety of areas including wind, solar, hydrogen and hydroelectric.
David Baxter
leads the firm's financial industry group and is co-leader of the firm's capital markets group, having advised on a wide range of transactional services including mergers, stock and asset transactions and joint ventures. Lawyers mentioned are based in New York.
Pillsbury Winthrop Shaw Pittman LLP
's environmental team is led by
Mark Elliott
, who splits his time between Los Angeles and San Francisco,
Michael McDonough
in LA,
Margaret Rosegay
in San Francisco,
Amanda Halter
in Houston and Washington DC's
Jeffrey Knight
. The firm has a strong track record in environmental law and handles regulatory, transactional and litigation matters for a range of domestic and international clients, with a focus on the energy sector. Elliott has notable experience in hazardous materials, soil, water, and air quality regulation and litigation, while Rosegay brings 40 years' experience in regulatory matters in the oil and gas industry.
Pillsbury Winthrop Shaw Pittman LLP
 environmental team handles both contentious and non-contentious matters, and is spread out across the US; the practice is led by
Mark Elliott
, who splits his time between Los Angeles and San Francisco,
Michael McDonough
in LA,
Margaret Rosegay
in San Francisco,
Amanda Halter
in Houston and Washington, DC's
Jeffrey Knight
. It is particularly strong in energy transition matters, regulatory challenges, transactional issues and compliance counselling. Elliott is a key name for hazardous materials, soil, water, and air quality issues, while Rosegay brings 40 years' experience to the team, with a focus on permitting and compliance. Halter handles crisis management and environmental liability matters. Chris McNevin and Kevin Fong retired.
Pillsbury Winthrop Shaw Pittman LLP
's Washington DC-based team provides a '
unique service tailored to client needs
', according to sources. Forming key parts of the broader international trade offering, the economic sanctions and embargoes practice, and the export and technology transfer controls group are equipped to advise on the full range of related regulatory compliance issues. The group is a force in the nuclear sphere, where it possesses niche expertise in advising on nuclear export controls and the overlap of the EAR with Department of Energy (DOE) and Nuclear Regulatory Commission (NRC) regimes. The defense, technology, and traditional energy industries additionally stand out as practice sweet spots. High-profile expert
Christopher Wall

is noted for his adept handling of commercial and military export matters, economic sanctions, and customs work. Trade co-chairs
Stephan Becker
 and
Nancy Fischer
are also recommended for their sanctions and export controls experience, along with
Aaron Hutman
 and counsel
Benjamin Cote
.
Pillsbury Winthrop Shaw Pittman LLP
advises domestic and international clients on issues regarding equity compensation, ERISA fiduciary guidance, and health and welfare plans.
Cindy Schlaefer
fronts the Palo Alto office and has a comprehensive understanding of retirement and health plans. Los Angeles-based
Mark Jones
and New York's
Peter Hunt
focus on complex compensation and equity incentive matters, while
Jessica Lutrin
handles an array of employee benefit issues from the firm's Texas office. San Francisco-based
Christine Richardson
 is highly active on matters concerning the retail and consumer sector, including tax-qualified and non-qualified plans, as well as health and welfare programs.
Pillsbury Winthrop Shaw Pittman, LLP
advises clients on matters ranging from international benefits and equity compensation to complex M&A and IPOs. New York-based
Peter Hunt
focuses on broad-based pension and 401(k) plans, while in Austin,
Jessica Lutrin
is an expert on all matters relating to ERISA and employee benefits. From the Silicon Valley office,
Cindy Schlaefer
 handles severance agreements and performance incentive plans, and
Mark Jones
operates out of Los Angeles, bringing vast expertise in advising domestic and international companies on cross-border stock offers. In San Francisco,
Christine Richardson
supports retail clients with human resources objectives, and associate 
Benjamin Gibbs
 operates out of San Diego, handling deferred compensation plans.
Pillsbury Winthrop Shaw Pittman LLP
works across wireline and wireless telecoms and broadcast, and is particularly active in the TV and radio space where the team represents broadcasters and broadcasting associations in both traditional broadcast and cutting-edge matters of policy, licensing, and rulemaking before the FCC.
Scott Flick
co-heads the Washington DC-based practice and is highly active in the broadcast space, advising in both purely regulatory matters and representing clients in the regulatory aspects of their major M&A; he also possesses capabilities in the corporate and media spaces that he brings to the broadcast practice. Co-head
Glenn Richards
specializes in IP communications, and otherwise represents broadcasters, equipment distributors, and financial institutions seeking to invest in the telecoms sector. Recently promoted counsel
Jessica Nyman
has capabilities across regulation, litigation, and transactional mandates.
Pillsbury Winthrop Shaw Pittman LLP
's multidisciplinary real estate team combine experience in REITs, hospitality, M&A, finance, fund formation, private equity, ERISA, bankruptcy and restructuring. Leading the practice from San Francisco,
Rachel Horsch
has extensive experience on all aspects of real estate development, acquisition, joint ventures, leasing, financing and disposition of office, industrial, retail, multifamily residential and mixed-use properties.
Investigations for major businesses, financial institutions, and senior executives are handled by Pillsbury Winthrop Shaw Pittman LLP's corporate investigations and white-collar defense practise, which is active in both domestic and international matters. Aaron Dyer, who is located in Los Angeles, and William Sullivan, who is based in Washington, DC, jointly helm the group. Former US attorney for the Eastern District of New York Richard Donoghue is noted for his longstanding experience advising clients stemming from both the public and private sectors.
Pillsbury Winthrop Shaw Pittman LLP
has a successful record in trials, and oversees commercial cases, complex technology disputes and a diverse range of other litigation matters. The department also frequently appears before US federal and state courts, as well as arbitrators, mediators and regulators.
Deborah Baum
works from Washington DC and leads Pillsbury's Global Litigation Practice, and she is often engaged in matters pertaining to corporate, fiduciary and healthcare, in addition to real estate disputes.
Dianne Sweeney
in Silicon Valley is especially knowledgeable of joint venture and earnout disputes, antitrust and risk management assessment. New York-based former federal prosecutor
Carolina Fornos
has assisted on cases of bank and tax fraud, bribery and money laundering, and has represented clients in domestic and foreign breaches of contract suits and supply agreements.
Pillsbury Winthrop Shaw Pittman, LLP
 represent lenders and borrowers of debt and equity capital in all types of real estate financing transactions. Esteemed figure in the New York market,
Caroline Harcourt
is widely recognized for her handling of origination, sale and purchase of mortgage and mezzanine loans and the negotiation of intercreditor, co-lender and participation agreements in multitiered debt stacks. In San Diego,
Steven Hamilton
focuses on restructuring and working out construction, term and permanent loans, lines of credit and letters of credit. Global head of real estate
Rachel Horsch
in San Francisco is also highly recommended.
Pillsbury Winthrop Shaw Pittman LLP
is well regarded for its work in SALT litigation, and represents prominent clients such as Chevron and Walt Disney in disputes and controversies nationwide. Team lead
Jeffrey Vesely
and
Carley Roberts
are based in Northern California, and both have significant expertise in SALT litigation.
Robert Merten
, in Sacramento, has expertise in income and franchise tax, sales and use tax, and property and transfer tax, while
Marc Simonetti
, in New York, advises clients across the country in audits and litigation.
Drawing on its expansive national presence,
Pillsbury Winthrop Shaw Pittman LLP
regularly advises on the full range of transactional tax matters. San Francisco-based
Julie Divola
handles domestic and cross-border M&A, with a particular focus on the technology sector, while in Los Angeles,
Jorge Medina
anchors the firm's tax equity and credit finance offering. Also in Los Angeles,
Brett Willis
is highly experienced in the area of private equity. On the East Coast, private wealth co-head
Michael Kosnitzky
advises high-net-worth individuals, families, and privately held businesses from Miami. Counsel and cryptocurrency expert
Joshua Becker
, splits his time between New York and Miami.
Pillsbury Winthrop Shaw Pittman LLP >
Firm Profile
Pillsbury Winthrop Shaw Pittman LLP is an international law firm with a particular focus on the technology and media, energy, financial services, and real estate and construction sectors. Recognized as one of the most innovative law firms by Financial Times and one of the top firms for client service by BTI Consulting, Pillsbury and its lawyers are highly regarded for their forward-thinking approach, their enthusiasm for collaborating across disciplines and their authoritative commercial awareness.
Main areas of practice
Energy and natural resources: Pillsbury has advised on precedent-setting energy industry deals and projects in 75 countries worldwide, offering clients a combination of geographic reach, legal and regulatory depth, and energy sector-specific experience that is unmatched among the world's leading law firms. A leading practice in nuclear law, oil and gas, and renewable and alternative energy, Pillsbury has received more than a dozen Deal of the Year awards from leading publications for projects in North America, Europe, Latin America and Asia. In the field of natural resources and the environment, Pillsbury was named the Environmental Law Firm of the year in 2014 by U.S. News and Best Lawyers. With a team of 40 lawyers working full-time on environmental matters, Pillsbury is home to one of the largest dedicated environmental practices in the United States.
Real estate and construction: Pillsbury has a unique history of deal-making throughout the United States, with leading real estate practices for more than 50 years on the east and west coasts. Because of its size and geographic reach, its real estate practice group is one of the few national practices capable of handling the full range of assignments, from multi-jurisdictional portfolio transactions to single-asset deals in local markets. Lawyers on its construction counseling and dispute resolution team have been hailed by Chambers as part of the 'preeminent practice of its kind in the United States'. They've earned this distinction by working on some of the world's most complex construction projects: the Panama Canal extension, major infrastructure cases around the globe and two of the largest hospital disputes in history, as well as commercial, industrial and residential projects worldwide.
Technology: Pillsbury established its technology industry legal practice in 1968, when it incorporated Intel. Today, its technology industry practice is one of the world's largest, comprising more than 250 lawyers based in the United States, Europe and Asia. From incubator to IPO, from M&A to international expansion, Pillsbury lawyers guide technology companies of all sizes and at all stages of development. In the last 30 years, they have filed more than 52,000 patents and over 19,000 trademarks, including foreign marks in around 145 different countries. Pillsbury protects the intellectual property of its clients through the efforts of its high-stakes IP litigation practice, which ranks among the top ten in the nation in patent, trademark and copyright litigation. Technology clients also benefit from its top-ranked global sourcing practice. Among the most experienced advisory teams in the word, its global sourcing lawyers have led more than 750 transactions worth more than half a trillion dollars in contract value, and represented 30% of the Fortune 100.
Financial services: Pillsbury's finance lawyers advise more than 200 banking and investment institutions, including some of the world's largest. Its domestic and international clients rely on the firm for regulatory advice and guidance on a wide range of financial transactions, including commercial lending, derivatives, equipment finance, leveraged finance, project finance, trade finance, structured finance, debt restructuring, tax-exempt financing, and distressed investing and debt trading. Pillsbury also offers a broad spectrum of corporate trust and agency services, from initial issuance to defaulted obligations. Its clients are typically foreign and domestic banks, insurance companies, funds and other financial institutions. It also serves the company side of financial transactions for the firm's corporate clients.
Other
Firm Chair : David T. Dekker Firm Managing Partner : Edward A. Perron