Firm Profile > Pillsbury Winthrop Shaw Pittman LLP > San Francisco, United States
Pillsbury Winthrop Shaw Pittman LLP
Offices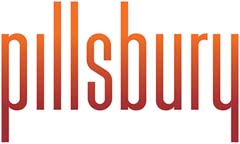 Pillsbury Winthrop Shaw Pittman LLP
FOUR EMBARCADERO CENTER
22ND FLOOR
SAN FRANCISCO, CA 94111-5998
United States
Pillsbury Winthrop Shaw Pittman LLP > The Legal 500
Rankings
Pillsbury Winthrop Shaw Pittman, LLP is notable for its ever-growing, national M&A practice which is integrated with its broad corporate and private equity offerings. David Ingles (New York) and Nicole Islinger (Washington DC) are just two of the M&A partners who joined the practice in 2020. Technology, media and financial services are some of the industries for which it is known, where it handles both domestic and cross-border M&A deals, joint ventures and complex divestitures for a range of public and private companies. Based in New York, Jeffrey Delaney is the global practice group leader. Jonathan Russo  and Justin Hovey, co-lead the M&A practice from New York and San Francisco respectively. In New York Stephen B. Amdur  focuses on work for private equity clients and Jarrod D. Murphy  handles some high-impact M&A work for corporates and private equity houses.
Pillsbury Winthrop Shaw Pittman, LLP
handles outsourcing and licensing deals for clients in the healthcare, IT, financial services and insurance industries. Key areas of expertise for the team include handling the outsourcing of recruitment and software licensing processes, and advising on the outsourcing of specialised business processes pertaining to the financial services and insurance sectors. The practice is co-led by
Vipul Nishawala
 in the New York office, and
Aaron Oser
and
Mario Dottori
, both based in Washington DC. Austin-based
Elizabeth Zimmer
 fields expertise in assisting clients from the financial services sector. Washington DC-based 
Meighan O'Reardon
has experience assisting clients with the entire outsourcing life cycle, with a focus on data-related matters.
Pillsbury Winthrop Shaw Pittman LLP fields an 'outstanding group of attorneys' who are 'very knowledgeable of all subjects related to US government contracting'. Offering coverage on both US coasts, the nationwide government contracts practice has deep experience in all phases of the public procurement process, with strengths in bid protests, suspension and debarment matters, contract disputes and M&A in the sector. Corporate transactions involving contracting entities is an area of focus for co-head John Jensen in Northern Virginia; he jointly leads the group with Los Angeles-based Michael Rizzo, who specializes in claims work. Also in LA, Alex Tomaszczuk is a name to note for high-value contract claims and bid protests, and is also recommended for internal investigations relating to the False Claims Act. Another name to note is Todd Canni, who divides time between LA and DC and stands out for his experience in suspension and debarment proceedings. Marques Peterson in Washington DC is recognized for his expertise in international government contracts and defense-related mandates.
Led from New York and San Francisco by Mona Dajani and Robert James, respectively, and also aided by a sizeable international footprint, Pillsbury Winthrop Shaw Pittman, LLP has a strong reputation acting on behalf of sponsors, utilities and commercial and development banks, on the development, financing, and M&A work associated with domestic and international renewable power projects throughout the value chain. In addition to handling more conventional renewables work, including as it relates to wind and solar projects, the firm is also at the forefront of new developments within the renewables space and has, for example, handled a number of major battery storage projects. Most notably on this front, in a deal which was led from the firm's Los Angeles office by tax partner Jorge Medina and aided by Dajani, the firm represented Plus Power in the tax structuring, development, and financing of the Kapolei Energy Storage project, which when completed is expected to be one of the largest battery storage projects in the world.
Pillsbury Winthrop Shaw Pittman LLP's insurance practice team is one of the legal industry's largest insurance practices dedicated solely to corporate policyholders. Across the US, the firm offers a multidisciplinary approach in handling coverage matters in a broad range of areas, including environment, energy, D&O litigation, and cyber claims. In Washington DC, Peter Gillon serves as co-head of the practice and has extensive experience in resolving complex insurance coverage matters, representing major companies like Zoom. Additionally, in Los Angeles, insurance litigator Robert Wallan co-heads the practice and is noted for his successes in securing coverage on behalf of companies in California for violating wage and hour laws.
Pillsbury Winthrop Shaw Pittman LLP has one of the US' largest and oldest aviation practices. Advising on the full range of regulatory legal issues that confront the aviation industry, the practice group represents over 60 airlines in the US and around the world. The team is led by Washington DC-based Charles Donley and Josh Romanow. Donley's wide-ranging practice encompasses aviation regulatory matters and litigation; and Romanow advises airlines from around the world on licensing and traffic rights. Thomas Liu is the key contact in Los Angeles for cross-border labor and employment litigation, and special counsel Laura Jennings is also recommended in Washington DC.
Pillsbury Winthrop Shaw Pittman LLP has on-the-ground construction experts in California, Texas and Washington DC, acting for a varied and prestigious client base that includes Aecom, New York University and the San Francisco Bay Area Rapid Transit. The department regularly sees major projects from inception through to disputes, emphasizing in particular its approach dispute avoidance. A trio of lawyers coordinate the construction practice: Clark Thiel in San Francisco chairs the firm's global construction group and he has notable expertise in complex construction disputes including cost overruns, breach of contract and professional liability; litigation group lead Melissa Lesmes in Washington DC represents owners, developers and general contractors in contract negotiations and also advises clients on insurance and risk management issues arising outside of litigation; and Charles Conrad heads the Texas construction group. Among the team's recent work, Conrad has been providing ongoing advice to Amec Foster Wheeler regarding alleged cost overrun and delays to a refinery in Cartagena, Colombia, with an estimated $2.4bn potential liability. John Heisse in San Francisco has experience advising on a variety of projects, from transportation and energy projects to hospitality and healthcare facilities.
As clients aptly note, Pillsbury Winthrop Shaw Pittman LLP houses 'one of the strongest international trade law practices in the US, particularly in the area of export controls and anti-bribery'. Building upon these strengths, the department also maintains its focus on economic sanctions and embargoes, CFIUS, and compliance work for both government and corporate clients. In acting on cross-border mandates, the team leverages the firm's global presence at key locations such as London, Beijing, and Shanghai. In terms of sector-specific expertise, the group is noted for its work in the nuclear industry, an area in which it acts in conjunction with the firm's highly regarded nuclear energy practice. Nancy Fischer 'possesses unrivaled understanding of issues and regulatory process' and shares leadership of the department with Stephan Becker ('an outstanding lawyer because of his depth of experience and his thoughtfulness to clients' needs'). Christopher Wall is a former Assistant Secretary of Commerce for Export Administration and has over three decades of wide-ranging trade experience. Counsel Matthew Rabinowitz is a rising star in the team.
Pillsbury Winthrop Shaw Pittman LLP is active in energy and infrastructure financings, though the firm is best know for its work in the energy field, where it advises lenders and sponsors on tax equity and ESG investments, construction financing an M&A. The group also works with government-backed institutions, such as the US Development Finance Corporation, which is advises on its investments in overseas projects. Mona Dajani and Robert James jointly lead the team; the former utilizes her dual qualification in the US and England to provide comprehensive advice on cross-border transactions, while the latter is noted for his experience of a huge range of projects, from conventional and renewable energy to transport, healthcare and education infrastructure.
In addition to the traditional areas of environmental law,
Pillsbury Winthrop Shaw Pittman LLP
has in-depth knowledge of legal issues pertaining to land use and natural resources. Enforcement defense, climate change and alternative energy development are areas of recent growth for the environmental team, which works closely with regulatory, appellate and insurance recovery experts throughout litigation proceedings. Furthermore, the group has a strong reputation in matters involving air and water pollution control, hazardous waste management and Superfund sites. Based in Los Angeles,
Mark Elliott
  chairs the firm-wide environmental group, which also includes
Margaret Rosegay
, who oversees the San Francisco team,
Amanda Halter
  in Houston, and
Jeffrey Knight
  in Washington DC.
Michael McDonough
  is a contact in Los Angeles for environmental administrative litigation.
With expertise in every facet of land use, natural resources and environmental law, Pillsbury Winthrop Shaw Pittman LLP is recognized for its comprehensive knowledge of air and water pollution, solid and hazardous waste, wetlands and endangered species regulatory issues. The team advises clients on all federal and state environmental laws, and has been recently involved in several highly-publicized matters involving the State Department of Toxic Substances Control (DSTC). Recent areas of growth include air quality regulatory advocacy and enforcement mandates, climate change and greenhouse gases regulations. The practice is led by four partners based across the country: Jeffrey Knight in Washington DC, Amanda Halter in Houston, Mark Elliott in Los Angeles and Margaret Rosegay in San Francisco. Also recommended in the team are Los Angeles-based Michael McDonough, who excels in matters arising from the enforcement of air quality regulations, and Sheila Harvey in Washington DC, who heads up the climate change and sustainability practice.
Charlotta Otterbeck
 's global asset finance practice represents both global airline clients and top financial institutions, but is most active in the lessor financing space and in bank-side representations. Global head of finance 
Mark Lessard
  has placed, financed and repossessed aviation assets in dozens of jurisdictions; and 
Melissa Jones-Prus
  focuses on the financing, leasing and trading of aircraft and other aviation assets. Noted for finance and leasing transactions involving commercial aircraft and private jets, 
Richard Evans
  in Los Angeles was made partner in January 2020, while former partner
Charlotta Otterbeck
  retired from the practice in December of 2020. All individuals mentioned are based in New York unless stated otherwise.
Pillsbury Winthrop Shaw Pittman LLP's employee benefits and executive compensation team is well established on the West Coast, with attorneys primarily operating from the Silicon Valley and San Francisco offices. In San Francisco, Christine Richardson and Jonathan Ocker provide advice on ERISA fiduciary responsibilities and compliance issues and proxy disclosure matters to clients in the medtech, manufacturing and technology sectors. The practice also maintains an East Coast presence; Peter Hunt and Jessica Lutrin, both based in New York, handle deferred compensation, severance and retention agreements, and equity-based compensation plans. Practice head Cindy Schlaefer operates from the Silicon Valley office.
Pillsbury Winthrop Shaw Pittman LLP
is particularly active in the energy, financial services, government, healthcare and technology sectors, advising clients ranging from start-ups to publicly traded companies. Jointly headed in the US by Los Angeles-based
Deborah Thoren-Peden
and
Brian Finch
in Washington DC, the team has recently advised on matters concerning the legal implications of CCPA as well as the Bank Secrecy Act, requests for information under the Financial Privacy Act, and large-scale risk assessments.
Pillsbury Winthrop Shaw Pittman LLP
has a longstanding history in traditional broadcasting and telecoms, with a client roster consisting of TV and radio stations and satellite providers. The team is also highly skilled in newer technologies such as VoIP, over-the-top services, and 5G networking.
Glenn Richards
co-chairs the team and has been particularly active in matters relating to internet-of-things and cloud technology. Fellow practice head
Scott Flick
  is highly skilled in broadcasting transactions, specifically those involving mergers between TV groups.
Pillsbury Winthrop Shaw Pittman LLP
combines investigations expertise with deep experience in follow-on class actions and direct action litigation especially in the electronic components sector. Praised by clients for its ability to build and develop collaborative relationships with in-house attorneys and co-counsel, the group is led by
Roxane Polidora
, an '
exceptionally bright, experienced
' attorney who has expertise in cartel cases. Also of note,
Jacob Sorensen
specializes in price-fixing cases while recently promoted partner
Laura Hurtado
has provided key support on several of the team's standout cases. All named attorneys are based in San Francisco.
Pillsbury Winthrop Shaw Pittman LLP's bipartisan public policy team of lawyer-lobbyists enjoys strong working relationships with top-level congressional leaders, federal agencies and the White House. The team's broad service offering covers policy developments and regulatory and compliance challenges, with areas of expertise including congressional investigations, state and federal lobbying and inter-government relations. Practice head Elizabeth Moeller is sought out for advice on federal funding opportunities and complex government investigations. Brian Finch serves as co-leader of the Covid-19 response team, which comprises over 70 attorneys from several practice areas. Also recommended is federal funding specialist Craig Saperstein. Named lawyers are based in Washington DC.
Led from New York by 
Jeffrey Delaney
, 
Pillsbury Winthrop Shaw Pittman, LLP
 has carved a successful niche for itself advising energy companies and their underwriters on debt and equity capital markets work. Because of the firm's defined focus in the area it has developed expertise advising on many specialized energy financings, including "stranded cost" securitization techniques for public utilities.
Pillsbury Winthrop Shaw Pittman LLP
is primarily active in the development of US patent portfolios, but also shoulders a substantial international caseload that accounts for roughly a third of the overall practice. Practice head
Jack Barufka
is based in the firm's main office in MacLean, Northern Virginia, but the group also has a prominent office in Texas where
Josh Tucker
, an AI, blockchain, 5G and edge computing enthusiast focuses on assisting start-ups including unicorns, and hi-tech companies with the development of management of their patent portfolio. At the USPTO, the practice frequently acts in
inter partes
reviews, covered business method reviews, and post-grant reviews, as well as in derivation proceedings. In December 2019
Michael Chibib
joined
Bracewell LLP
while
Howard Wisnia
left to found
Wisnia PC
.
Nicole Cunningham
and
Steve Moore
joined
Zhong Lun Law Firm
in December 2019 and January 2020, respectively.
The employee benefits and executive compensation practice at Pillsbury Winthrop Shaw Pittman LLP is recognized for its expertise in defined benefit plans, 401(k) plan advice, deferred compensation plan compliance issues and ERISA fiduciary matters. San Francisco-based Christine Richardson is a key figure for ERISA issues in particular. while Jonathan Ocker (also in the San Francisco) is well known for advising on 'pay-on-say' votes for executive remuneration. In New York, Peter Hunt provides ongoing assistance to The Estée Lauder Companies with 401(k) and defined benefit plans, most recently on compliance matters. Practice head Cindy Schlaefer is based in Silicon Valley.
Pillsbury Winthrop Shaw Pittman LLP has a strong reputation on the West Coast, with several leading lawyers working out of the firm's Silicon Valley, San Diego and San Francisco offices. The team is active on the company side, representing start-ups, emerging companies and corporate investors in the fintech, e-commerce, healthcare and AI segments. Stan Pierson leads the well regarded team from Silicon Valley, and works alongside Jorge del Calvo and Allison Leopold Tilley. Christian Salaman is a name to note in the San Diego office.
Pillsbury Winthrop Shaw Pittman LLP
is praised for its '
impressive experience and knowledge in handling the full range of supplier relationships, from established companies to start-up players
'. Clients also commend a '
highly responsive, available, and adaptable team, able to pivot quickly as projects and negotiations evolve
'. The firm's top-ranked outsourcing practice feeds into its strategic transactional capabilities, including systems development and implementation, through to fintech and cloud-based deals. Washington DC's
Aaron Oser
 leads the highly rated team. Other experienced lawyers include 
Shaalu Mehra
 in Silicon Valley,
Mario Dottori
, also in Washington DC,
Vipul Nishawala
in New York, and
Elizabeth Zimmer
in Austin.
The real estate team at
Pillsbury Winthrop Shaw Pittman, LLP
is spread across a broad geographical footprint with each office boasting its own unique fields of expertise. On the West Coast, the '
outstanding
'
James Rishwain
leads the Los Angeles group, and
Noa Clark
fronts the San Francisco offering. The California team is a major player in the regional acquisition, disposition and development project market with a documented track record in Southern California's affordable housing space. Meanwhile in New York,
Caroline Harcourt
leads the local practice which focuses on the office, health, hospitality, mixed-use and commercial sectors, acting on everything from ground leasing through to complex financings. Finally, in North Virginia, the team is frequently engaged by major developers, international investors and government entities.
Pillsbury Winthrop Shaw Pittman LLP handles national and international investigations for multinational corporations and financial institutions and senior executives. Leveraging the experience of a number of former federal prosecutors in the team, the practice group handles international enforcement actions, large-scale class actions, cybersecurity issues and commercial litigation. Washington DC's William Sullivan co-chairs the practice alongside New York-based Mark Hellerer, who is recommended for trade sanctions work, and Maria Galeno, who counts banks and investment firms, technology companies, hospitals and executives among her clients. Sullivan is experienced in trial and grand jury work, criminal antitrust matters and regulatory issues.
Known for its strength in class actions, cybersecurity disputes and complex commercial litigation, Pillsbury Winthrop Shaw Pittman LLP has recently been engaged in a number of disputes relating to the impact of the pandemic on businesses in the US. With particular strength in real estate litigation and healthcare disputes, Deborah Baum continues to handle high value corporate disputes across all forums. Also recommended is Melissa Lesmes, who has been recognized throughout the market for her expertise in construction and insurance coverage disputes. Both named partners are based in Washington DC.
Pillsbury Winthrop Shaw Pittman LLP's robust team of SALT lawyers represents corporate taxpayers in administrative appeals and litigation across the US. The group has a presence on both coasts: co-head Jeffrey Vesley, counsel Robert Merten and Carley Roberts are based in Sacramento;  Annie Huang is the key name in San Francisco; and co-head James Chudy and Marc Simonetti lead matters from New York. Recent highlights have seen the team representing Fortune 100 companies in sales and use tax disputes, corporate franchise tax disputes and complex corporate income tax disputes involving foreign investment interest offsets.
With offices across the country, Pillsbury Winthrop Shaw Pittman, LLP's sizeable tax department is well positioned to act for clients including major corporations, investment banks, energy companies, and property developers on tax matters nationwide. Contacts in New York include James Chudy, who acts as firm-wide tax head, and Harsha Reddy, who is well regarded for his work in aviation finance and ABS. On the West Coast, San Francisco-based Julie Divola concentrates on federal income tax planning for corporate and finance transactions; Jorge Medina in Southern California focuses on integrated tax equity and tax credits for renewable energy providers; and San Diego-based Peter Elias works with the firm's technology team on a range of tax-advantaged structuring matters. Michael Kosnitzky chairs the Miami office.
Pillsbury Winthrop Shaw Pittman LLP >
Firm Profile
Pillsbury Winthrop Shaw Pittman LLP is an international law firm with a particular focus on the technology and media, energy, financial services, and real estate and construction sectors. Recognized as one of the most innovative law firms by Financial Times and one of the top firms for client service by BTI Consulting, Pillsbury and its lawyers are highly regarded for their forward-thinking approach, their enthusiasm for collaborating across disciplines and their authoritative commercial awareness.
Main areas of practice
Energy and natural resources: Pillsbury has advised on precedent-setting energy industry deals and projects in 75 countries worldwide, offering clients a combination of geographic reach, legal and regulatory depth, and energy sector-specific experience that is unmatched among the world's leading law firms. A leading practice in nuclear law, oil and gas, and renewable and alternative energy, Pillsbury has received more than a dozen Deal of the Year awards from leading publications for projects in North America, Europe, Latin America and Asia. In the field of natural resources and the environment, Pillsbury was named the Environmental Law Firm of the year in 2014 by U.S. News and Best Lawyers. With a team of 40 lawyers working full-time on environmental matters, Pillsbury is home to one of the largest dedicated environmental practices in the United States.
Real estate and construction: Pillsbury has a unique history of deal-making throughout the United States, with leading real estate practices for more than 50 years on the east and west coasts. Because of its size and geographic reach, its real estate practice group is one of the few national practices capable of handling the full range of assignments, from multi-jurisdictional portfolio transactions to single-asset deals in local markets. Lawyers on its construction counseling and dispute resolution team have been hailed by Chambers as part of the 'preeminent practice of its kind in the United States'. They've earned this distinction by working on some of the world's most complex construction projects: the Panama Canal extension, major infrastructure cases around the globe and two of the largest hospital disputes in history, as well as commercial, industrial and residential projects worldwide.
Technology: Pillsbury established its technology industry legal practice in 1968, when it incorporated Intel. Today, its technology industry practice is one of the world's largest, comprising more than 250 lawyers based in the United States, Europe and Asia. From incubator to IPO, from M&A to international expansion, Pillsbury lawyers guide technology companies of all sizes and at all stages of development. In the last 30 years, they have filed more than 52,000 patents and over 19,000 trademarks, including foreign marks in around 145 different countries. Pillsbury protects the intellectual property of its clients through the efforts of its high-stakes IP litigation practice, which ranks among the top ten in the nation in patent, trademark and copyright litigation. Technology clients also benefit from its top-ranked global sourcing practice. Among the most experienced advisory teams in the word, its global sourcing lawyers have led more than 750 transactions worth more than half a trillion dollars in contract value, and represented 30% of the Fortune 100.
Financial services: Pillsbury's finance lawyers advise more than 200 banking and investment institutions, including some of the world's largest. Its domestic and international clients rely on the firm for regulatory advice and guidance on a wide range of financial transactions, including commercial lending, derivatives, equipment finance, leveraged finance, project finance, trade finance, structured finance, debt restructuring, tax-exempt financing, and distressed investing and debt trading. Pillsbury also offers a broad spectrum of corporate trust and agency services, from initial issuance to defaulted obligations. Its clients are typically foreign and domestic banks, insurance companies, funds and other financial institutions. It also serves the company side of financial transactions for the firm's corporate clients.
Other
Firm Chair : David T. Dekker Firm Managing Partner : Edward A. Perron
Top Tier Firm Rankings
Firm Rankings