Firm Profile > Pillsbury Winthrop Shaw Pittman LLP > Los Angeles, United States
Pillsbury Winthrop Shaw Pittman LLP
Offices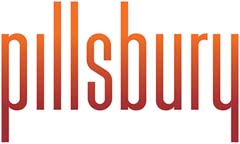 Pillsbury Winthrop Shaw Pittman LLP
725 SOUTH FIGUEROA STREET
SUITE 2800
LOS ANGELES, CA 90017-5406
United States
Pillsbury Winthrop Shaw Pittman LLP > The Legal 500
Rankings
Pillsbury Winthrop Shaw Pittman, LLP
is adept at handling M&A transactions, private equity and venture capital transactions and securities offerings in the technology, energy, financial services, infrastructure, communications and healthcare sectors. The core client base is composed of public and private companies, private equity firms, and investment banks. For public company work in particular, the practice group is also experienced in corporate governance matters, shareholder disputes and internal corporate investigations. New York-based practice co-head
Jonathan Russo
is noted for his expertise in corporate governance and reporting requirements, and is thus well placed to handle private and public company M&A.
Justin Hovey
jointly heads the team from the San Francisco office; he specializes in start-up formation, venture capital financings and M&A, and is also knowledgeable of corporate governance in this space.
Chris Patay
in Los Angeles is also recommended. The team in New York was further bolstered by the arrival of
Jon Lyman
 from
Willkie Farr & Gallagher LLP
, and
Augusto Lima
, who joined from an in-house role at Novartis.
Washington DC-based Aaron Oser heads the practice at Pillsbury Winthrop Shaw Pittman, LLP, which is 'extremely experienced with consumer finance and is very business friendly'. Frequently instructed by clients in the healthcare, IT infrastructure, financial services and insurance sectors, cloud-based outsourcing deals for IT and financial services companies is a key strength. Oser is advising the Washington Metropolitan Area Transit Authority (WMATA) on a potential outsourcing involving rail and station operations and maintenance for the authority's new Silver Line. Based in Washington, James Alberg has considerable experience on deals for clients in the financial services space, and recently made up partner Meighan O'Reardon is a tech expert with a strong track record assisting clients on IT infrastructure agreements. Mario Dottori is highly regarded for his cross-sector expertise while New York-based Vipul Nishawala is noted as is John Barton, an experienced outsourcing attorney who divides his team between Austin and Washington.
The 'ultra-creative' team at Pillsbury Winthrop Shaw Pittman LLP is best known for coverage litigation arising out of environmental and energy, product liability, and D&O claims. Peter Gillon, who co-chairs the practice from Washington DC, advised AmTrust in negotiating with three D&O insurance 'towers' to resolve coverage claims including securities class actions and merger objection claims. Other key areas of work include disputes related to construction, natural disasters, property damage and business interruption, and cybersecurity. Joseph Jean, who leads the firm's New York group, represented NYU in its Hurricane Sandy catastrophe claim. Robert Wallan, based in Los Angeles, co-chairs the practice and is experienced in advising companies sued in California for violating wage and hour laws.
The aviation, aerospace and transportation and unmanned aircraft systems practice at Pillsbury Winthrop Shaw Pittman LLP is led by Charles Donley, one of the 'most advanced and well-informed advisors about the aviation sector worldwide'. Largely based in Washington DC, the team handles a range of licensing, enforcement and operating matters, aviation transactions and related litigation. Another key figure in the team is Josh Romanow, who advises international airlines from Europe, Asia, Latin America, Middle East on licensing and traffic rights for US operations. Employment partner Thomas Liu in Los Angeles is also recommended.
Pillsbury Winthrop Shaw Pittman LLP handles a variety of cyber law issues. Based in Washington DC and Los Angeles respectively, The practice group is jointly headed by Washington DC-based Brian Finch, who focuses on assisting clients with regulatory issues, cyberattacks, intelligence policies, and homeland security concerns, and Deborah Thoren-Peden in Los Angeles, who has experience in cyber issues affecting the financial services industry. Mercedes Tunstall joined Loeb & Loeb LLP.
With offices in California, Texas, Washington and overseas, Pillsbury Winthrop Shaw Pittman LLP's construction practice has a fully international reach. San Francisco-based Clark Thiel heads a department adept at advising on projects from the planning, design and entitlement phases through to completion and the handover stage, while aiming to resolve any disputes without unnecessary litigation. Thiel specialises in delay or cost overruns, breach of contract and defect claims, having recently defended Clark Construction on issues concerning the $750m Millennium Tower, with support from Washington DC-based team co-head Melissa Lesmes and John Heisse in San Francisco. Heisse also works on major transportation, healthcare and energy matters; his representation of AECOM and EnergySolutions in a $400m dispute over the decommissioning of the San Onofre Nuclear Generating Station in California is a particular matter highlight. The firm also assists clients with the drafting of design, construction and EPC contracts, new infrastructure financing and construction-related accident proceedings.
Based in Washington DC,
Pillsbury Winthrop Shaw Pittman LLP
's trade team regularly serves as external counsel to companies seeking assistance with export controls, economic sanctions and customs issues; senior partner
Christopher Wall
is among the team's standout individuals for these matters. On the trade remedies front, a team led by practice co-head
Nancy Fischer
 has been acting for a large coalition of nuclear utility clients in relation to section 232 investigations into imports of uranium. This matter showcases another of the team's specializations, as it is able to leverage the strength of the firm's nuclear energy group in trade remedy work in the nuclear sector. Suspensions agreements and section 301 matters are also handled in the trade remedy space, and in this regard the work of department co-head
Stephan Becker
stands out in particular. US sellers and foreign buyers also turn to senior associate
Matthew Rabinowitz
for assistance with obtaining CFIUS clearances; Rabinowitz has extensive experience working with Chinese clients.
Pillsbury Winthrop Shaw Pittman, LLP is a popular choice for advice in the power and renewables sector. Its strong standing in the market is demonstrated by the calibre of its sponsor clients, including major market players such as NextEra Energy and prominent companies such as Tesla. The firm is regularly involved in complex tax equity and debt financings, and has also been involved in several significant restructurings and energy related bankruptcies. The increasingly active team is jointly led by Mona Dajani, who divides her time between New York and London, and Robert James in San Francisco. Thomas Gump, also in San Francisco, is also recommended for his strong track record advising renewables and conventional power clients, while Alicia McKnight has an increasingly prominent presence in the market.
Pillsbury Winthrop Shaw Pittman LLP
's government contracts practice is noted for its '
expertise, focus, and efficiency
' in matters including False Claims Act litigation and investigations.
A full-service practice group with a strong presence on both coasts, the team is jointly led by Northern Virginia-based
John Jensen
 and
Michael Rizzo
 in Los Angeles. Another contact in LA is 
Richard Oliver
, who has over thirty-five years of government contracting and bid protest experience. Other notable individuals include
Alex Tomaszczuk
, suspension and debarment expert
Todd Canni
, and special counsel
Julia Judish
, who is rated for her employment related advisory work for government contractors.
Marques Peterson
 joined the team from
Vedder Price
, further strengthening the firm's bid protest capabilities.
Recently strengthened by a number of notable hires, including New York-based Mona Dajani from Baker McKenzie LLP and Los Angeles-based Jorge Medina , who joined from Tesla, Pillsbury Winthrop Shaw Pittman, LLP has strong national M&A and financing coverage across the spectrum of individual transactions and portfolios of renewable projects. Co-headed from New York and San Francisco by Dajana and Robert James, the team handles work for a diverse range of clients, including sponsors, lenders developers and investors.  Although the firm has strength on projects throughout the country, it has particular expertise on renewables energy M&A and project financings for electric power generating facilities located in California and Texas, perhaps the two most important states in the country for renewable power generation.
Combining strong trial capabilities with thorough environmental experience, Pillsbury Winthrop Shaw Pittman LLP provides legal support to domestic and international clients from a range of sectors, namely chemical manufacturing, mining, energy, public utilities as well as wastewater treatment. The firm fields a strong environmental appeals team, and is proficient in cost recovery actions, air and water pollution control, Superfund and toxic tort litigation, as well as matters involving endangered species and climate change issues. Based in Los Angeles, Mark Elliott chairs the nationwide environmental practice. Elliot's experience covers Proposition 65, CEQA as well as property contamination, toxic torts and the Clean Water Act. Co-head Jeffrey Knight specializes in litigation under the Clean Water Act and Clean Air Act; he is based in Washington DC. The practice is also overseen by Margaret Rosegay in San Francisco and Amanda Halter in Houston. Cross-border contamination cases are an area of focus for Austin-based Christopher McNevin; while Matthew Morrison is a name to note in the DC office for enforcement defense. Enforcement actions are also an area of strength for Michael McDonough, who is based in Los Angeles.
Pillsbury Winthrop Shaw Pittman LLP's broad service offering encompasses regulatory compliance advisory work, legislative and regulatory monitoring and counselling, as well as site investigation and remediation. The team has significant experience handling issues relating to all federal and state environmental statutes, as well as local ordinances, covering air and water pollution control, solid and hazardous waste, endangered species and climate change. The department is jointly led by Margaret Rosegay (San Francisco), Amanda Halter (Houston), Mark Elliott (Los Angeles) and Jeffrey Knight (Washington DC). Elliot has a particularly strong environmental compliance practice, while Knight has expertise in environmental agency rulings and Clean Air Act regulations. Other contacts in the DC office include Sheila Harvey, who advises on climate change, water and waste disposal regulation, and Matthew Morrison, an expert in civil and criminal EPA enforcement programs. Climate change and air quality enforcement specialist Michael McDonough is also recommended.
The team at Pillsbury Winthrop Shaw Pittman, LLP is headed by Mark Lessard, who handles asset-backed transactions and other aviation deals for a wide variety of clients, including lenders, lessors, investors, operators, underwriters, manufacturers and trustees. Another key figure is Charlotta Otterbeck, who has experience advising airlines on issues such as fleet replacements and IATA programs, and has served as counsel to numerous internationally based airlines in connection to export credit agency-supported financings, and lease transactions. Melissa Jones-Prus is also recommended. All individuals are based in New York.
Premier names in the TMT, insurance and banking sectors retain Pillsbury Winthrop Shaw Pittman LLP's employee benefits and executive compensation team to advise on 401(k) administrative and corporate governance issues. The San Francisco-based practice includes Jonathan Ocker, who is noted for his expertise in proxy disclosure guidance, including advising on 'pay-on-say' votes for executive remuneration. Christine Richardson often provides advice or training on ERISA fiduciary matters including the implementation of investment management arrangements. Peter Hunt is the key contact in New York and department head Cindy Schlaefer is based in Silicone Valley.
Pillsbury Winthrop Shaw Pittman, LLP fields a robust team of West Coast-based employee benefits and executive compensation experts, with practice head Cindy Schlaefer in Silicon Valley, Mark Jones in Los Angeles and Marcus Wu in San Francisco. As such, the team regularly provides transactional support to clients in the technology, medtech, telecoms and renewable energy sectors, with recent highlights involving mid-cap acquisitions, spin-offs and equity investments. In New York, Peter Hunt and Jessica Lutrin provide advice on equity incentive plans and benefit plan integrations to a suite of public and private companies on high-value M&A deals, private equity investment rounds and, notably, a recent acquisition of nuclear power station assets.
Pillsbury Winthrop Shaw Pittman LLP represents a variety of clients that are regulated by the FCC, including radio and television broadcasters, satellite providers, cable television stations, corporations that offer VoIP, and 4G and 5G broadband services. The team is jointly led from the Washington DC office by the vastly experienced Scott Flick and IP expert Glenn Richards and is  particularly active advising some of the largest broadcasters and television distributors on the regulatory aspects of signal carriage and program licensing. It also has a track record in assisting investors entering the telecoms sector. Broadcast expert Miles Mason handles both transactional and  regulatory matters and Jeffrey Grill provides corporate expertise.
Pillsbury Winthrop Shaw Pittman LLP's land use and zoning practice is an integral part of the firm's wider real estate practice. Chaired by Rachel Horsch, the group handles planning and government approval issues for nearly every type of real estate project, including mixed-use developments, retail and office buildings, industrial facilities, hospitality-related accommodation, as well as residential property and university campuses. Horsch is based in the San Francisco office.
Price-fixing investigations as well as follow-on class actions are the core of Pillsbury Winthrop Shaw Pittman LLP's cartel practice. A specific focus lies on the electric components sector as well as energy and telecom industries. Jacob Sorensen and firmwide leader Roxane Polidora share the department lead, with both team heads stationed in San Francisco. Polidora fields additional knowledge of the retail and hospitality business, and Sorensen has experience with international investigations. In Washington DC, William Sullivan brings his corporate investigations expertise to the antitrust group, in particular with regard to internal investigations.
Pillsbury Winthrop Shaw Pittman LLP fields a team that is experienced in representing corporates, financial institutions and their executives in a range of government investigations, with a focus on cross-border work. In particular, the group has represented a number of Swiss banks participating in the DOJ Swiss Bank tax program, as well as defending corporates in numerous DOJ investigation into allegations of fraud. The department is co-chaired by New York's Mark Hellerer, who has additional expertise in sanctions matters, and Maria Galeno; and William Sullivan in Washington DC, who is an FCPA expert. 'Outstanding' Anne Lefever in New York is noted for her work concerning OFAC violations.
Pillsbury Winthrop Shaw Pittman LLP's public policy group has experience of local, state, and federal matters, acting for a diverse client base including international investors and sovereign governments. Elizabeth Moeller heads the practice group and is supported by lobbyist Craig Saperstein, who also has experience acting for non-profit clients. The group works in the financial services and energy sectors, and is also strong in global security policy and cybersecurity, where Brian Finch is a key figure. Aaron Hutman specializes in international trade matters, and Matthew Oresman is another name to note. Dividing his time between DC and London, Oresman leads the firms international public policy group and is recommended for cross-border matters in this space.
Pillsbury Winthrop Shaw Pittman LLP
acts for domestic and international clients whom it assists with the development and management of their patent portfolios, including its commercial exploitation by way of licensing. The practice shoulders a sectorially varied caseload with the life sciences sector as a clear core area. Other work came from the consumer products, financial services, cybersecurity, electronics and technology sectors, with expertise in emerging technologies such as artificial intelligence, blockchain and 5G.
Jack Barufka
, based in McLean, Virginia, and the Washington DC office directs the practice. Other key offices are in Silicon Valley, San Diego, Austin and New York. The firm recently took on several partners from 
K&L Gates
:
Ranjini Acharya
, who joined in Silicon Valley,
Eric Rusnak
in Washington DC, and
Michael Zeliger
, who divides time between New York and Silicon Valley. McLean's
Ngai Zhang
and Austin's
Brian Nash
 made partner.
Pillsbury Winthrop Shaw Pittman LLP's emerging growth and venture capital team is well established on the West Coast, with attorneys operating from the Silicon Valley, San Diego and San Francisco Bay Area offices. Key areas of instruction for the team include e-commerce, fintech, AI and healthcare matters. In Silicon Valley, Jorge del Calvo led the advice to global online learning platform Coursera on its $103m Series E financing, which established the client's unicorn status. Other key partners are Allison Leopold Tilley, who is also based in the Silicon Valley office, and Christian Salaman in San Diego.
Noted for its 'timely professional advice' and 'business sense', Pillsbury Winthrop Shaw Pittman, LLP provides its clients with comprehensive real estate advice, from development, environmental diligence, and leasing, to portfolio and asset transactions and litigation. San Francisco-based Rachel Horsch chairs the department, which is distinguished by its impressively broad sector expertise. In addition to core real estate sectors such as hospitality, industrial, retail, resorts and leisure, the team also has experience in transactions involving healthcare facilities, affordable and military housing, senior living and education. The team is also active in real estate finance, where it handles loan modifications and restructuring, as well as transactions involving distressed real estate assets and loans.
The core of Pillsbury Winthrop Shaw Pittman LLP's antitrust practice consists of follow-on class actions and direction action litigation, particularly in the electric components industry. Other sectors covered on a regular basis include energy and telecoms. Team heads Roxane Polidora and Jacob Sorensen both work out of San Francisco. 'Pre-eminent litigator' Polidora displays additional retail and hospitality expertise and Sorensen is particularly adept at defending clients in price-fixing cases. Adding to the bench strength in San Francisco, counsel Laura Hurtado is active for technology clients and senior associate Lee Brand undertakes representation in consumer class actions.
Pillsbury Winthrop Shaw Pittman LLP enters the ranking following a strong year of commercial litigation. Alongside general capabilities in commercial disputes, the firm is known for its insurance recovery practice, especially in the area in which construction infrastructure and insurance overlap. In a recent success, Miami-based Jennifer Altman secured a $370m judgment for Laserscopic Spinal Centers of America in a long-running dispute arising from the misappropriation of the client's business. Elsewhere, David Keyko and Eric Fishman wrapped up a decade-long antitrust case, securing a dismissal from the Second Circuit of a $1.4bn claim against clients American Media and Distribution Services. Key among the firm's trial lawyers is head of the litigation department Deborah Baum in Washington DC, who recently defended UIP in two actions, one in the Delaware Chancery Court, and a breach of fiduciary duty and civil conspiracy case in DC federal court. Important new arrivals include Ari Berman, a securities specialist, from Vinson & Elkins LLP to the New York office in February 2019, and Richard Giller, an insurance recovery expert, from Reed Smith LLP to the LA office in October 2019.
Although it has less of a pure conventional power focus than many of the firms in the rankings, Pillsbury Winthrop Shaw Pittman, LLP has successfully carved out a niche for itself acting as designated underwriters' counsel for energy companies on their capital markets activity. Spearheaded by New York-based partners Jeffrey Delaney and David Baxter, the scope of the firm's energy-related capital markets activity is broad and includes securing a variety of commoditized and highly structured debt financing on behalf of many utility companies.
Pillsbury Winthrop Shaw Pittman, LLP's tax team advises on a wide range of corporate transactions, restructurings and private investment fund transactions. The firm also stands out for its tax-advantaged investment and housing finance practice. James Chudy has particular expertise in the federal income tax aspects of bankruptcies, corporate reorganizations and debt restructurings. San Francisco-based practitioner Julie Divola specialises in the tax elements of partnership and corporate transactions.
Pillsbury Winthrop Shaw Pittman LLP >
Firm Profile
Pillsbury Winthrop Shaw Pittman LLP is an international law firm with a particular focus on the technology and media, energy, financial services, and real estate and construction sectors. Recognized as one of the most innovative law firms by Financial Times and one of the top firms for client service by BTI Consulting, Pillsbury and its lawyers are highly regarded for their forward-thinking approach, their enthusiasm for collaborating across disciplines and their authoritative commercial awareness.
Main areas of practice
Energy and natural resources: Pillsbury has advised on precedent-setting energy industry deals and projects in 75 countries worldwide, offering clients a combination of geographic reach, legal and regulatory depth, and energy sector-specific experience that is unmatched among the world's leading law firms. A leading practice in nuclear law, oil and gas, and renewable and alternative energy, Pillsbury has received more than a dozen Deal of the Year awards from leading publications for projects in North America, Europe, Latin America and Asia. In the field of natural resources and the environment, Pillsbury was named the Environmental Law Firm of the year in 2014 by U.S. News and Best Lawyers. With a team of 40 lawyers working full-time on environmental matters, Pillsbury is home to one of the largest dedicated environmental practices in the United States.
Real estate and construction: Pillsbury has a unique history of deal-making throughout the United States, with leading real estate practices for more than 50 years on the east and west coasts. Because of its size and geographic reach, its real estate practice group is one of the few national practices capable of handling the full range of assignments, from multi-jurisdictional portfolio transactions to single-asset deals in local markets. Lawyers on its construction counseling and dispute resolution team have been hailed by Chambers as part of the 'preeminent practice of its kind in the United States'. They've earned this distinction by working on some of the world's most complex construction projects: the Panama Canal extension, major infrastructure cases around the globe and two of the largest hospital disputes in history, as well as commercial, industrial and residential projects worldwide.
Technology: Pillsbury established its technology industry legal practice in 1968, when it incorporated Intel. Today, its technology industry practice is one of the world's largest, comprising more than 250 lawyers based in the United States, Europe and Asia. From incubator to IPO, from M&A to international expansion, Pillsbury lawyers guide technology companies of all sizes and at all stages of development. In the last 30 years, they have filed more than 52,000 patents and over 19,000 trademarks, including foreign marks in around 145 different countries. Pillsbury protects the intellectual property of its clients through the efforts of its high-stakes IP litigation practice, which ranks among the top ten in the nation in patent, trademark and copyright litigation. Technology clients also benefit from its top-ranked global sourcing practice. Among the most experienced advisory teams in the word, its global sourcing lawyers have led more than 750 transactions worth more than half a trillion dollars in contract value, and represented 30% of the Fortune 100.
Financial services: Pillsbury's finance lawyers advise more than 200 banking and investment institutions, including some of the world's largest. Its domestic and international clients rely on the firm for regulatory advice and guidance on a wide range of financial transactions, including commercial lending, derivatives, equipment finance, leveraged finance, project finance, trade finance, structured finance, debt restructuring, tax-exempt financing, and distressed investing and debt trading. Pillsbury also offers a broad spectrum of corporate trust and agency services, from initial issuance to defaulted obligations. Its clients are typically foreign and domestic banks, insurance companies, funds and other financial institutions. It also serves the company side of financial transactions for the firm's corporate clients.
Other
Firm Chair : David T. Dekker Firm Managing Partner : Edward A. Perron
Top Tier Firm Rankings
Firm Rankings