Pillsbury Winthrop Shaw Pittman LLP > Los Angeles, United States > Firm Profile
Pillsbury Winthrop Shaw Pittman LLP
Offices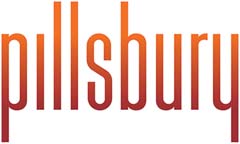 Pillsbury Winthrop Shaw Pittman LLP
725 SOUTH FIGUEROA STREET
SUITE 2800
LOS ANGELES, CA 90017-5406
CALIFORNIA
United States
Pillsbury Winthrop Shaw Pittman LLP > The Legal 500
Rankings
A team particularly accomplished in the technology, media, energy and financial services sectors,
Pillsbury Winthrop Shaw Pittman, LLP
is instructed on an array of corporate transactions. On the East Coast, New York-based
Jeffrey Delaney
serves as global practice group leader and is supported by co-leader
Jonathan Russo
, who complements his transactional expertise with venture capital financing, securities, SEC disclosure and corporate governance knowhow. Over on the West Coast,
Justin Hovey
co-chairs the group, serving a variety of entrepreneur, investor, social media, online advertising, video game and esports clients from the San Francisco office.
Pillsbury Winthrop Shaw Pittman LLP
stands out for its work handling outsourcing transactions for companies in highly regulated sectors, with a particular focus on healthcare and financial services. The firm's work in the financial services sector includes handling deals involving artificial intelligence, while in the healthcare space it has acted on a number of deals related to the COVID-19 pandemic. The team is also engaged in the outsourcing aspects of M&A. The practice is jointly led by
Aaron Oser
and
Mario Dottori
 in Washington DC, and
Vipul Nishawala
in New York.
Meighan O'Reardon
is another key figure in DC, with experience acting for financial services and retail clients, and
Elizabeth Zimmer
in Austin advises both Texas and New York-based clients in deals with prominent technology vendors.
Pillsbury Winthrop Shaw Pittman LLP
 is praised by clients for it's '
efficiency, excellence, and availability
' across government contracting and disputes matters. The practice spans both US coasts, offering a nationwide contracts practice adept at all stages of the public procurement process. Bid protest claims, terminations, suspensions and debarments are where the team excels, as well as government contract M&A, where the team has led several high-profile deals. The team is co-led by corporate transactions expert
John Jensen
and claims work specialist
Michael Rizzo
, based in Northern Virginia and Los Angeles respectively. Los Angeles based
Alex Tomaszczuk
is also highly recommended, and notable for his bid protest and contract claims work.
Marques Peterson
is based in Washington DC and is the main contact for international government contracting within the defense sector.
Todd Canni
is also notable for his suspension and debarment practice.
Alexander B. Ginsberg
left the firm in February 2022.
At the forefront of the energy transition to a low-carbon economy,
Pillsbury Winthrop Shaw Pittman, LLP
 guides clients in an array of transactional matters involving offshore wind, energy storage, solar power and hydrogen. In fact, it was one of the first global law firm to launch a group dedicated to the development of hydrogen projects worldwide. Renewable energy M&A and project financings for electric power generating facilities in Texas and California are core areas of activity for the team, which is also often engaged in sector-related regulatory matters.
Mona Dajani
in New York has led numerous financings and project development transactions involving solar, wind, hydrogen, hydroelectric, geothermal, biomass, waste to energy and Net Zero disruptive technology. She manages the practice with
Robert James
, who splits his time between San Francisco and Houston. Also in New York,
Shellka Arora-Cox
offers legal support to private equity investors, sponsors, developers, lenders and contractors in renewable energy matters throughout the US and abroad. Based in Los Angeles,
Jorge Medina
 specializes in the tax aspects of renewable energy investments and financing transactions.
The 'top notch' practice at Pillsbury Winthrop Shaw Pittman LLP provides insurance advice to policyholders as well as representing clients from the earliest stages of policy language negotiations, through to trials and appeals. The team, which boasts significant cross-border experience, has handled a range of complex matters from high-volume pollution claims over construction-related claims to Covid-19-related business interruption and event cancelation matters. Peter Gillon in Washington DC, an experienced practitioner, and seasoned litigator Robert Wallan in the Los Angeles office head up the practice together. New York-based Joseph Jean 'gets results' for some of the practice's top clients in matters related to large catastrophic property and business interruption losses.
Pillsbury Winthrop Shaw Pittman LLP
's broad team routinely represents major airlines in the US and around the world. The '
very responsive, knowledgeable and trustworthy
' regulatory practice covers administrative adjudications, enforcements, litigation, aircraft leasing, and airline safety and certification matters. The group also assists with accident investigations and employment matters, and has a robust unmanned aircraft systems  offering. Co-head
Charles Donley
has enviable experience in aviation licensing, enforcement and operating matters, and fellow co-head
Josh Romanow
acts for airlines from Europe, Asia, Latin America, Middle East, as well as global travel companies. In Los Angeles,
Thomas Liu
represents aviation clients in labor and employment litigation, while special counsel
Laura Jennings Ochoa
also has extensive aviation and airline experience. All named lawyers are based in the Washington DC office unless otherwise mentioned.
The '
collaborative team
' at
Pillsbury Winthrop Shaw Pittman LLP
is appreciated by clients for providing '
big picture understanding as well as specialized advice
'. The group strikes a balance between trade litigation and regulatory matters, with activity in trade remedies, export control and sanctions, CFIUS-related issues and WTO disputes. Experienced across all industry areas, the wider firm's nuclear prowess ensures it is particularly sought after by foreign and domestic clients looking for advice on nuclear-specific trade matters. Department co-chair
Nancy Fischer
stands out for the breadth of her practice: one source describes her as '
a go-to source
' for CFIUS issues and she also advises on trade remedies, trade policy matters, export controls and economic sanctions.
Stephan Becker
is '
well versed in the intricacies of the US trade remedy regime
' — he additionally handles export controls and economic sanctions. The group also includes senior export control and sanctions specialist
Christopher Wall

,
Aaron Hutman
('
thorough knowledge of the law
') as well as counsels
Matthew Rabinowitz
and
Benjamin Cote
.
Pillsbury Winthrop Shaw Pittman LLP
is prolific in the renewables space, where it assists both lenders and sponsors with projects relating to hydrogen, offshore wind, solar energy and battery storage. In addition, the firm has a niche in energy M&A and project financings for electric power generating facilities in California and Texas, two states in which the firm has an established presence.
Robert James
, as leader of the San Francisco practice, is a key name in this regard, while he also spends time in the Houston office.
Mona Dajani
co-leads the energy and instrastrucutre practice from New York and is experienced in sustainable finance and ESG-linked facilities. The firm's ranked were bolstered in September 2021 by the arrival of
Veronica Relea
from
Latham & Watkins LLP
.
Pillsbury Winthrop Shaw Pittman LLP
offers comprehensive advice in the fields of environmental and natural resources litigation matters to an array of market-leading and transformative businesses across all industrial and energy segments. Recently, the team, which couples trial capability with deep environmental experience, has been involved in several matters involving the State Department of Toxic Substances Control (DTSC). Furthermore, the practice undertakes works involving all major federal and state environmental laws, and handles contentious matters concerning air and water issues, waste management, emerging chemicals, toxic torts, Superfund and endangered species.
Mark Elliott
in Los Angeles is skilled in environmental litigation at the state and federal levels, including cases involving Superfund sites, Proposition 65, and the Clean Water Act. Based in San Francisco,
Margaret Rosegay
 is a leading attorney in California, who is recommended for hazardous waste permitting, RCRA and site remediation. They jointly chair the group with Houston-based
Amanda Halter
, who oversees the crisis management team, and
Jeffrey Knight
 in Washington DC.
Pillsbury Winthrop Shaw Pittman LLP
advises clients from virtually every segment of the industrial and energy sectors on the entire spectrum of environmental regulatory matters. The department is regularly called to assist with enforcement actions, compliance and legislative matters, project siting, development and site remediation. Lately, the team, which enjoys a strong reputation in the climate change field, has been involved in several mandates involving the State Department of Toxic Substances Control (DTSC) and has expanded its representation of specialty chemical companies in connection with enforcement proceedings, governmental investigations and corporate governance issues. Clients also benefit from the firm's wide geographical footprint across the US. The practice is jointly led by
Jeffrey Knight
in Washington DC,
Amanda Halter
in Houston,
Mark Elliott
in Los Angeles and
Margaret Rosegay
 in San Francisco. Elliott has a multifaceted environmental practice spanning hazardous materials, soil, water, and air quality regulations, while Rosegay is particularly sought after by oil and gas exploration and production operators. Sitting in Washington DC,
Sheila McCafferty Harvey
 is a name to note for climate change and sustainability matters. The department grew in March 2021 with the addition of partner
Anne Austin
, who joined the DC and Houston offices as a nationally recognized environmental lawyer who has held several high-profile federal and state regulatory roles. She was previously at the United States Environmental Protection Agency (EPA).
Pillsbury Winthrop Shaw Pittman LLP
's '
strong
' and '
very responsive
' aviation practice routinely acts for financial institutions, leasing companies, airlines, manufacturers and export credit agencies. It is particularly noted for both its bank-side work and lessor finance practice. Firm-wide global finance leader,
Mark Lessard
, regularly advises on cross-border, asset-backed financings, while
Melissa Jones-Prus
assists with the financing and leasing of aircraft and other aviation assets. In Los Angeles,
Richard Evans
focuses on finance and leasing transactions involving commercial aircraft and private jets.
Pat Reisinger
is a key counsel. The practitioners mentioned are based in New York unless stated otherwise.
Pillsbury Winthrop Shaw Pittman LLP
has an active emerging companies practice that is particularly busy on the company side. Issuer clients come from across a wide variety of sectors including fintech, big data and security, AI, autonomous vehicles, semiconductors and healthtech. The firm has a long track record for helping emerging companies to unicorn status and beyond. More recently it has made a push towards assisting businesses from underrepresented communities, and established the Black-Owned Startup Support Lab in late 2020, which has provided free advice to over 30 startups since its inception. The highly experienced
Stanley Pierson
leads the emerging growth and venture capital group from Silicon Valley. Other key members include
Ronald Fleming
, who leads the New York side of the practice, San Francisco-based M&A co-chair
Justin Hovey
, San Diego partner
Christian Salaman
, Silicon Valley's
Allison Leopold Tilley
and
Jorge del Calvo
, and
Steven Kaplan
in Washington DC.
Pillsbury Winthrop Shaw Pittman LLP
has a top tier outsourcing practice that also has extremely good credentials for broader technology transactions and related service agreements. Clients include major end-users operating across several key sectors including health insurance, banking, credit cards, retail, and technology. Clients appreciate the firm's '
unique team approach
' and its '
capabilities across all areas of outsourcing – complex technology, employee and HR matters, data privacy, GDPR
'. Washington DC-based partner
Aaron Oser
leads the '
incredible
' team, which includes fellow DC partner
Mario Dottori
, and Austin's
Elizabeth Zimmer
, who is noted for her '
first-class client service,
' and
John Barton
  ('
makes you feel like you are his only clien
t'). Other key individuals include
Vipul Nishawala
in New York and Silicon Valley's
Shaalu Mehra
, who stands out for his market-leading IP licensing expertise.
Pillsbury Winthrop Shaw Pittman LLP
works with a diverse range of high-profile tech and telecoms clients, handling regulatory issues relating to television and radio broadcasting, fixed and mobile satellite communication, mobile broadband, and VoIP, among others. Alongside key corporate clients such as Sinclair and Grupo Televisa, the firm also acts for organisations such as Voice on the Net Coalition and National Alliance of State Broadcasters Association on legislative developments and on thought leadership issues at the intersection of media law and other areas. Based out of Washington DC, the team is led by
Glenn Richards
, a specialist in communications regulation and IP issues, alongside media head
Scott Flick
, a key advisor to major networks and media groups.
Miles Mason
is also a key name television and radio industry work, advising Sinclair on a number of transactional and regulatory matters, while counsel
Jessica Nyman
has represented clients in regulatory matters before the FCC, Department of Labor, and state and federal courts.
Pillsbury Winthrop Shaw Pittman LLP
fields a construction counseling and dispute resolution practice with a strong country-wide record in assisting with fiercely contested, critical and high-value disputes. The group is represented across the firm's Washington DC, San Francisco and Houston offices and its portfolio of matters span the country and also include a number of projects abroad.
Clark Thiel
coordinates the global construction group from the San Francisco office, while in Washington DC, construction group vice-chair
Melissa Lesmes
focuses her practice on complex construction claims and insurance coverage disputes.
Charles Conrad
is based in Houston and has recently acted in contentious matters regarding multi-billion dollar projects and together with Thiel and Lesmes makes up the leadership team. In San Francisco,
John Heisse
is a renowned figure in the market, assisting global developers, builders, owners and designers with every phase of complex public and private construction; and
Robert James
comes with client recommendation as '
a very experienced and knowledgeable attorney in design, construction and real estate issues
'.
Pillsbury Winthrop Shaw Pittman LLP
's antitrust and competition practice group represents clients in matters such as price-fixing investigations, follow-on class action, and direct action litigation with a sector focus in energy, telecoms, and electronics, among others.
Roxane Polidora
leads the team from San Francisco, focusing on cartel cases in a variety of industries. Also located on the West Coast are unfair competition expert
Jacob Sorensen
and
Andrew Lanphere
, whose portfolio includes healthcare and real estate matters. Antitrust and securities litigation are strong suits of San Francisco-based
Laura Hurtado
, while
Michael Sibarium
 in Washington DC is sought after by both the public and private sectors.
Pillsbury Winthrop Shaw Pittman LLP
's bipartisan public policy team combine substantive expertise with impressive high-level relationships with congresspeople, federal agencies, and the White House. Recent instructions for the team include representation and advice for clients in the telecommunications, financial services, cyber security, and energy/environment industries. The offering is broad-based, with expertise in federal and state lobbying, and congressional investigations.
Elizabeth Vella Moeller
heads the practice, with high-profile clients trusting her advice and expertise on federal funding, compliance best practices, and complex government investigations.
Brian Finch
's practice combines cybersecurity and SAFETY Act experience to offer clients regulatory, cyberattack, and ransom-ware issues advice.
Craig Saperstein
is also recommended. All practitioners mentioned are based in Washington DC.
Specializing in energy capital markets,
Pillsbury Winthrop Shaw Pittman, LLP
represents energy and utility companies and their underwriters across the spectrum of capital markets transactions. Particular strengths for the firm include statute-based securitization financings, tax-exempt debt financings, project financings, sale and leasebacks, and forward equity sales. New York-based
Jeffrey Delaney
 leads the team and focuses on specialized finance for energy, pharmaceutical and life insurance companies.
Pillsbury Winthrop Shaw Pittman LLP
remains a solid choice for both domestic and international clients in need of assistance with the development and management of their patent portfolios. Practice head
Jack Barufka
is the key contact of the main office in MacLean, Northern Virginia, which is also pharmaceutical sector expert
Pat Doody
's home base. In addition, the firm has a Texas-based patent prosecution team led by
Josh Tucker
(Austin), who focuses on emerging technologies such as artificial intelligence, blockchain and 5G.
Ngai Zhang
 left the firm in June 2021.
Counting financial services, manufacturing and pharmaceutical companies among its key roster of clients,
Pillsbury Winthrop Shaw Pittman LLP
advises on 401(k) plans, defined benefit plans, deferred compensation matters, including Section 409A compliance issues, as well as ERISA fiduciary mandates. In San Fransisco, '
exquisitely competent
'
Jonathan Ocker
advises public companies on a range of executive compensation matters, while
Christine Richardson
 is praised as '
a wonderful professional in the retirement and health and welfare spaces
'.
Cindy Schlaefer
leads the team from the Silicon Valley office and New York-based
Peter Hunt
 advises on ERISA fiduciary compliance issues.
Pillsbury Winthrop Shaw Pittman LLP
advises its roster of key clients, including MT&T, Foursquare and IQVIA, among others, on the executive compensation and employee benefits aspects of mid-market M&A. In the firm's San Francisco office,
Jonathan Ocker
acts for public companies and executives on compensation matters, while
Christine Richardson
advises technology and retail clients on a range of employee benefits and ERISA issues.
Jessica Lutrin
operates from the firm's New York office along with
Peter Hunt
, who handles ERISA fiduciary and compliance issues. Silicon Valley-based
Cindy Schlaefer
and Los Angeles-based
Mark Jones
 are also key members of the team.
Pillsbury Winthrop Shaw Pittman, LLP
is praised as a '
great old school team with fabulous understanding of the NY RE market',
experienced in all aspects of real estate law. New York's
Paul Shapses
is instrumental in the firm's hotel leisure real estate practice, with decade of experience in the financing, acquisition and workouts across the U.S, Canada and the Caribbean.
Andrew Weiner
is another key partner in the same office with significant concentration in the hospitality and REIT sectors. Based in Los Angeles,
Emily Bias
' practice concentrates on tax-advantaged affordable housing deals.
James Rishwain
chairs the real estate and construction industry team, also from Los Angeles.
The corporate investigations and white-collar defense practice at Pillsbury Winthrop Shaw Pittman LLP operates nationally and internationally, handling investigations for large corporations, financial institutions and senior executives. The team, which includes former federal prosecutors, is led by Washington DC's William Sullivan and the Los Angeles-based Aaron Dyer. Sullivan is a name to note for trials, investigations and enforcement matters, while Dyer is recommended for civil and criminal litigation. The team was bolstered in 2021 with the arrival of three new partners: in January, Patrick Hovakimian joined in Washington DC from the DOJ; Kimberly Jaimez joined in Los Angeles from the US attorneys office, Central District of California in September; and in October, Richard Donoghue also joined from the DOJ in New York.
Pillsbury Winthrop Shaw Pittman LLP
has several established offices with teams that cover cross-border disputes, white-collar investigations, international arbitration, insurance recovery and construction, healthcare, employment and real estate-related disputes. Practice head
Deborah Baum
 in Washington DC has a considerable trial track record.
Michael Finnegan
in Los Angeles is particularly active for technology companies and school districts.
Dianne Sweeney
 in Silicon Valley and
Eric Fishman
in New York are other key practitioners.
Pillsbury Winthrop Shaw Pittman, LLP
has a strong presence in the New York, California and Texas real estate markets, utilizing a vast network of offices to represent lenders and borrowers of debt and equity capital in all types of financing transactions. Led by all-round real estate specialist
Rachel Horsch
in San Francisco, with the assistance of Los Angeles based
Emily Bias
, who focuses on tax-advantaged investment and affordable housing; and
Steven Hamilton
in San Diego, who primarily acts for lenders in originating, restructuring, construction, term and permanent loans. On the east cost, New York's
Caroline Harcourt
represents lenders in connection with the origination, securitization, sale and purchase of mortgage and mezzanine loans and the negotiation of inter-creditor, co-lender and participation agreements in multi-tiered debt stacks.    
Pillsbury Winthrop Shaw Pittman LLP
specializes in SALT litigation, with particular strength in representing Fortune 100 clients on both coasts. The Northern California team includes practice head
Jeffrey Vesely
and
Carley Roberts
, both highly regarded experts in SALT litigation.
Annie Huang
 and 
Robert Merten
are also noted in the San Francisco and Sacramento offices, respectively, for their impressive SALT controversy expertise. Merten was promoted to partner in December 2021. Additionally, 
Marc Simonetti
 is highly regarded for his SALT litigation expertise in New York. 
Peter Elias
 departed in February 2021, while
Dana Newman
 has retired.
Widely praised by clients for their 'outstanding' knowledge, Pillsbury Winthrop Shaw Pittman LLP fields strong tax teams across multiple offices throughout the nation. In New York, Harsha Reddy's broad focus encompasses securities transactions and aviation finance, while Nora Burke is the go-to contact within the group for FACTA-related matters. San Francisco-based Julia Divola helms the firm's California transactional tax practice, with recent highlights including high-value acquisitions in the tech and energy sectors. The 'tremendous' Michael Kosnitzky works with a number of high-net-worth individuals, family offices, and privately held businesses from Miami.  
Pillsbury Winthrop Shaw Pittman LLP >
Firm Profile
Pillsbury Winthrop Shaw Pittman LLP is an international law firm with a particular focus on the technology and media, energy, financial services, and real estate and construction sectors. Recognized as one of the most innovative law firms by Financial Times and one of the top firms for client service by BTI Consulting, Pillsbury and its lawyers are highly regarded for their forward-thinking approach, their enthusiasm for collaborating across disciplines and their authoritative commercial awareness.
Main areas of practice
Energy and natural resources: Pillsbury has advised on precedent-setting energy industry deals and projects in 75 countries worldwide, offering clients a combination of geographic reach, legal and regulatory depth, and energy sector-specific experience that is unmatched among the world's leading law firms. A leading practice in nuclear law, oil and gas, and renewable and alternative energy, Pillsbury has received more than a dozen Deal of the Year awards from leading publications for projects in North America, Europe, Latin America and Asia. In the field of natural resources and the environment, Pillsbury was named the Environmental Law Firm of the year in 2014 by U.S. News and Best Lawyers. With a team of 40 lawyers working full-time on environmental matters, Pillsbury is home to one of the largest dedicated environmental practices in the United States.
Real estate and construction: Pillsbury has a unique history of deal-making throughout the United States, with leading real estate practices for more than 50 years on the east and west coasts. Because of its size and geographic reach, its real estate practice group is one of the few national practices capable of handling the full range of assignments, from multi-jurisdictional portfolio transactions to single-asset deals in local markets. Lawyers on its construction counseling and dispute resolution team have been hailed by Chambers as part of the 'preeminent practice of its kind in the United States'. They've earned this distinction by working on some of the world's most complex construction projects: the Panama Canal extension, major infrastructure cases around the globe and two of the largest hospital disputes in history, as well as commercial, industrial and residential projects worldwide.
Technology: Pillsbury established its technology industry legal practice in 1968, when it incorporated Intel. Today, its technology industry practice is one of the world's largest, comprising more than 250 lawyers based in the United States, Europe and Asia. From incubator to IPO, from M&A to international expansion, Pillsbury lawyers guide technology companies of all sizes and at all stages of development. In the last 30 years, they have filed more than 52,000 patents and over 19,000 trademarks, including foreign marks in around 145 different countries. Pillsbury protects the intellectual property of its clients through the efforts of its high-stakes IP litigation practice, which ranks among the top ten in the nation in patent, trademark and copyright litigation. Technology clients also benefit from its top-ranked global sourcing practice. Among the most experienced advisory teams in the word, its global sourcing lawyers have led more than 750 transactions worth more than half a trillion dollars in contract value, and represented 30% of the Fortune 100.
Financial services: Pillsbury's finance lawyers advise more than 200 banking and investment institutions, including some of the world's largest. Its domestic and international clients rely on the firm for regulatory advice and guidance on a wide range of financial transactions, including commercial lending, derivatives, equipment finance, leveraged finance, project finance, trade finance, structured finance, debt restructuring, tax-exempt financing, and distressed investing and debt trading. Pillsbury also offers a broad spectrum of corporate trust and agency services, from initial issuance to defaulted obligations. Its clients are typically foreign and domestic banks, insurance companies, funds and other financial institutions. It also serves the company side of financial transactions for the firm's corporate clients.
Other
Firm Chair : David T. Dekker Firm Managing Partner : Edward A. Perron