Orrick, Herrington & Sutcliffe LLP > New York, United States > Firm Profile
Orrick, Herrington & Sutcliffe LLP
Offices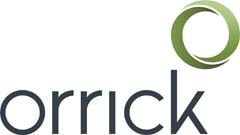 Orrick, Herrington & Sutcliffe LLP
51 WEST 52ND STREET
NEW YORK, NY 10019-6142
NEW YORK
United States
Orrick, Herrington & Sutcliffe LLP > The Legal 500
Rankings
Orrick, Herrington & Sutcliffe LLP
houses a deep and broad practice that excels before federal and state appellate courts nationwide, including the US Supreme Court. According to sources, its '
written work product and oral advocacy are among the best
', with its collaborative approach also a recurring theme among interviewees. Enjoying strong relationships with major corporations, including Johnson & Johnson and Gilead, the team also frequently handles cases concerning human rights on behalf of death row inmates, veterans and others. The practice is driven out of New York by highly regarded appellate expert
Joshua Rosenkranz
, who recently reversed a $325m verdict against Johnson & Johnson in talc litigation alleging that plaintiff's use of Johnson's Baby Powder caused cancer. In Washington DC,
Mel Bostwick
represented Kevin George, a disabled veteran, before the Supreme Court in a high-profile case concerning veteran benefits. In another major SCOTUS matter, Washington DC's
Robert Loeb
represented David Ramirez and Barry Lee Jones in a highly technical case discussing prisoners' rights to present evidence in federal court. Other key names in Washington DC include
Eric Shumsky
, who is sought after for IP and technology-related appeals,
Mark Davies
, who has argued 50 appellate cases, and senior associate
Jeremy Peterman
. In San Francisco, newly promoted
Elizabeth Moulton
 '
is a force to be reckoned with when at the podium
'.
Orrick, Herrington & Sutcliffe LLP
is a prominent firm in the e-discovery space, fielding a team of thought leaders practiced in innovative techniques. The group advises multinational clients from the technology, banking, and telecoms industries in information governance and litigation, with experience handling high-stakes domestic and international matters. Team lead
Wendy Butler Curtis
, based in Washington DC, works alongside IT professionals and risk managers to develop information practices in the face of mergers, acquisitions, and data transfers. Curtis is highly regarded for her work in product liability cases and class action litigation, with particular strength in the pharmaceutical industry.
Jeffrey McKenna
, in San Francisco, is a key name for complex discovery and privacy issues, particularly those involving cross-border and international elements. Based in the firm's Wheeling WV office are senior e-discovery associate
Logan Herlinger
, who has particular strength in information governance matters, and senior e-discovery associate
Kelly Cullen
, whose practice covers all areas of discovery. Senior e-discovery attorney
Alicia Hawley
joined the DC office from
Taft, Stettinius & Hollister LLP
 in May 2022, and brings more than 20 years' experience in both routine and complex e-discovery matters.
Noted for its ability to try and win high-stakes litigation throughout the country, an approach which was recently further enhanced by the arrival of
William Oxley
 and
Meghan Rohling Kelly
in June 2022 from
BakerHostetler
,
Orrick, Herrington & Sutcliffe LLP
is a popular choice among many high-profile clients facing down potentially reputation-threatening toxic tort litigation. As well as handling more conventional and settled law relating to toxic poisoning, drugs and disasters, the team, which is centred primarily out of its East and West coast offices, has also been at the vanguard of new claims brought by the plaintiffs' bar, including regarding climate change litigation. In this regard, New York-based partner
James Stengel
continues to serve as national coordinating counsel for Marathon Oil with respect to various complex and high-profile claims related to climate change involving the states of Rhode Island and Delaware, the cities of Baltimore and Annapolis, Maryland, and Anne Arundel County in Maryland, and a group of private fishermen's associations. As part of his versatile litigation offering, New York-based trial lawyer
Peter Bicks
has had successes in private and government-initiated litigation across a range of toxic tort matters, including as it relates to asbestos contamination and PFAS exposure.
Jointly steered by Blake Winburne , Dahl Thompson  and Les Sherman, Orrick, Herrington & Sutcliffe LLP 's practice is well regarded for its 'largely unmatched experience, connections and industry knowledge'  and is named a 'one-stop shop' by its high-profile clients. With its multidisciplinary hydrogen task force, the team is noted for its capabilities in matters related to a clean energy transition. Winburne's broad expertise covers M&A, joint ventures, financing, and project development. With a particular strength in solar and energy storage, Kristin Seeger assists clients, including asset managers, funds, and renewable energy developers, with the acquisition and sale of domestic and international renewable energy projects in the U.S. and Canada. She recently advised Intersect Power on securing a $750m growth investment to build out its renewable energy portfolio. The practice expanded in 2022 with the hire of David Aaronson from Willkie Farr & Gallagher LLP, Adam Griffin from Baker Botts L.L.P., Teresa Hill from K&L Gates, Julia Balas from Morrison Foerster  and Jared Joyce-Schleimer from Kirkland & Ellis LLP.
Following its merger with
Buckley LLP
, the team at
Orrick, Herrington & Sutcliffe LLP
's focus lies in the regulation of consumer financial services, covering a wide range of issues encompassing mortgages, credit cards, auto lending, short-term credit, payments and digital currency. The team, led by Los Angeles-based
Clinton Rockwell
 and
Christopher Witeck
, handles fair lending matters involving enforcement agencies at a federal and state level and discriminatory allegations brought by municipalities as additional key areas of expertise. Rockwell, a co-managing partner at the firm, is highly sought for his experience advising mortgage companies, fintech lenders and secondary market loan purchasers, with founding partner
Joseph Kolar
 also noted for his knowledge of mortgage and consumer loan contracts. Additional standout members include
John Kromer
and 
Jeffrey Naimon
noted as key contacts for a variety of matters. Former managing partner
Benjames Klubes
 departed the firm in May 2022 to become principal deputy general counsel at the US Department of Housing and Urban Development. All named lawyers are based in Washington DC unless otherwise stated.
Orrick, Herrington & Sutcliffe LLP
's already strong reputation for fintech work, particularly on the technology company and investor side, was given a major boost following its takeover of the law firm Buckley, a firm which had built up an enviable reputation for representing a broad range of banks and payment providers. The combined forces now offer a comprehensive service that caters to all corners of the fintech market. Legacy Buckley partners include
Christopher Witeck
, who now co-leads the global strategic advisory and government enforcement unit,
John Kromer
, a leading consumer financial services specialist, and
Clinton Rockwell
in Santa Monica, who now co-lead's the firm's financial and fintech advisory practice. They work alongside legacy Orrick partners such as the '
intelligent, patient, prudent
'
Josh Pollick
in Santa Monica, who co-heads the global technology companies group.  Other key partners include New York corporate partner
Robert Moyle
, crypto and blockchain specialist
Joseph Perkins
  in Silicon Valley, and litigator
David McGill
.
Daniel Forester
in New York heads the global fintech group. All partners based in Washington DC unless otherwise stated.
Praised as 'one of the few true, one-stop shops', Orrick, Herrington & Sutcliffe LLP's energy & infrastructure group advises on the whole range of project financing, including bank loans and capital markets debt in the energy and infrastructure sector, with strong experience in advising developers, financial institutions and public agencies on complex PPP transactions, such as Transportation Infrastructure Finance and Innovation Act (TIFIA) and Private Activity Bonds (PABs) financings. In Houston, global sector lead for energy and infrastructure Blake Winburne is reputed for his expertise in the electric power sector, including oil, gas, wind and solar, landfill gas and biomass energy, while Houston-based global head of the energy and infrastructure practice Dahl Thompson's experience extends to a wide range of complex commercial transactions. With 'exceptional knowledge of the PPP business', New York's Matthew Neuringer, who was promoted to partner in 2022, is praised by clients for his 'exceptional knowledge of the PPP business', and is well-versed on the whole range of PPP projects, such as telecoms, rail, highways, airport, detention centers, school and energy. In San Francisco , lead of the renewable energy practice Les Sherman is well-versed in advising on wind and solar energy projects, as well as battery storage.  Global co-head of infrastructure Daniel Mathews and lead infrastructure partner Young Lee, both based in New York, are also recommended.
Orrick, Herrington & Sutcliffe LLP
's restructuring practice, chaired by
Raniero D'Aversa
in New York, works closely with the firm's public finance department to offer clients considerable municipal bankruptcy expertise. The practice represents debtors, creditors, financial institutions, and bondholders in relation to high-profile restructurings both in and out of court.
Thomas Laryea
and
Lorraine McGowen
, in Washington, D.C. and New York respectively, are leading a multidisciplinary team representing the bondholder committee in the $850m Suriname debt restructuring. McGowen played an important role in the Puerto Rico restructuring, while Laryea specializes in sovereign debt restructuring and has also recently led a team representing the Belize bondholder creditor committee in relation to the government's buyback of $553m in bonds, involving several novel ESG aspects.
Marc Levinson
in San Francisco has extensive experience representing cities in connection with chapter 9 filings, and is notable for his work in the real estate space.
Orrick, Herrington & Sutcliffe LLP
offers a robust credit securitization practice, with demonstrable experience in commercial and residential mortgage-backed securities, in addition to transactions involving esoteric and PACE assets. Other key areas of expertise include auto loan securitization programs and aircraft pooled lease securitizations. In the firm's New York office,
Robert Moyle
leads the team and acts as transaction and underwriters' counsel on American Express' registered and unregistered securitization transactions, while
Leah Sanzari
spearheads the esoteric ABS practice in both the private placement and 144A markets. The New York office is also home to
Janet Barbiere
, who advises on CMBS transactions, and
Howard Goldwasser
, who focuses on structuring US CLOs and CDOs. Washington DC-based
Michael Mitchell
 is a key figure in the consumer ABS arena, leveraging previous experience at the US Securities and Exchange Commission. New York-based
William Cullen
and Washington DC's
Mitchell Naumoff
, who handles credit card-backed securities and other consumer receivables, are also key contacts in the group.
Orrick, Herrington & Sutcliffe LLP
is well regarded for its comprehensive patent licensing capabilities, regularly handling commercial licensing agreements and strategic intellectual property transactions for high profile life sciences and technology companies across the entire corporate life cycle. The team is led by reputed technology expert
Daniel Yost
, whose work lies at the intersection of technology transactions and clean energy technology. He leads the firm with
Sarah Schaedler
, who is known for her ability to execute complex distribution agreements and cross-border collaborations. Both attorneys are based in San Francisco, while New York's
Daniel Forester
advises on data licensing and NFTs, alongside working with blockchain and cryptocurrency clients.
Orrick, Herrington & Sutcliffe LLP
is particularly active on sell-side M&A and possesses notable strength in the energy, life sciences, and tech sectors. Co-head
David Ruff
in New York advises a diversity of clients, including private equity funds and their portfolio companies, on joint ventures, minority and majority investments, as well as an assortment of other significant transactions. He coordinates the team with
Mark Seneca
, who is based in Silicon Valley, and has overseen numerous buy and sell-side mandates involving high-profile unicorns and high-tech serial acquiring companies. In the same office,
Matthew Gemello
assists technology clients and their financial sponsors in domestic and multijurisdictional transactions, such as spin-offs and business carveouts.
Tony Chan
is a new arrival in Washington DC, who arrived from
Morgan, Lewis & Bockius LLP
in February 2022, and is particularly proficient in corporate deals involving life sciences and tech companies.
Orrick, Herrington & Sutcliffe LLP
has an excellent pedigree within the technology sector where it represents over 4,000 venture-backed companies and over 100 unicorns. In addition to its company-side work, where newly established unicorns such as Athletic Greens, Merama and Unstoppable Domains, have featured prominently in the team's workload over the past year, the firm is also strong on the investor front. Clients on this side of the table range from market-leading accelerators such as Y-Combinator, through to big ticket funds including Coatue. Santa Monica-based co-practice head
Josh Pollick
, is backed by an extremely experienced team of partners, including technology co-head
Stephen Venuto
(Facebook's first lawyer),
John Bautista
in Silicon Valley, and corporate partner
Amanda Galton
 in San Francisco.
Samir Bakhru
 in New York and
Laura Bloxham
 in Seattle are also forging prominent reputations. Firm chairman
Mitchell Zuklie
 in Silicon Valley remains a prominent figure.
Shannon Yavorsky
, in San Francisco, and Boston-based
Heather Egan Sussman
 co-head
Orrick, Herrington & Sutcliffe LLP
's cyber, privacy and data innovation practice. Leader of the strategic advisory and government enforcement team, Sussman, focuses on mitigating the risks of security incidents and complying with government investigations and response procedures. Yavorsky is the key contact for global regulatory advice, such as the CPRA, GDPR and e-privacy directive. With Boston-stationed seasoned litigators and regulatory enforcement defense attorneys
Douglas Meal
 and
Michelle Visser
 on the team, the full scope of cyber law mandates is handled by the practice.
Emily Tabatabai
 in Washington DC is the first port of call for child- and student-directed service providers for compliance advice with COPPA, SOPIPA and CalOPPA regulations. Co-chair of the life sciences group
Thora Johnson
, also based in Washington DC, works with clients in the biotechnology, healthcare and pharmaceuticals industries in order to structure HIPAA compliance and incident response programs. Stationed in the Seattle office,
Aravind Swaminathan
covers the full spectrum of contentious cyber law mandates, namely incident response strategies and litigation defenses for clients in the technology and financial services sectors. Boston-posted
Seth Harrington
 remains a key cyber law dispute resolution practitioner.Following its merger with Buckley LLP, the team at
Orrick, Herrington & Sutcliffe LLP
 is noted for its experience and expertise in advising financial services companies and fintech clients on issues relating to privacy and cybersecurity, including meeting regulatory requirements. Co-practice head
Amanda Lawrence
assists clients with the implementation of compliance programs, drafting policies, addressing data security incidents, oversight of forensic investigations and breach notifications to regulators. Fellow co-head
Elizabeth McGinn
 identifies and manages risks associates with cybersecurity and third-party vendors.
Sasha Leonhardt
and
Sherry-Maria Safchuk
  are key contacts, with the former a specialist in handling privacy issues concerning the entire lifecycle of the business, while the latter supports clients in complex litigations and government investigations involving the mortgage, consumer and commercial lending industries. All lawyers are in Washington DC.
At Orrick, Herrington & Sutcliffe LLP, market abuse as well as securities and bank fraud matters in the financial sector form the core of the firm's white-collar and corporate investigations work. The firm recently merged with Buckley LLP at the beginning of 2023, thus adding a practice group to its ranks which is highly reputed in advising individuals on white-collar matters. Acting on behalf of both corporates and individuals, the practice is also reputed for its FCPA expertise across jurisdictions; this focus is mirrored by Joseph Walker, who is based in Washington DC and a key point of contact for a number of financial services institutions and global businesses. Former federal prosecutor Amy Walsh is skilled in advising clients on matters such as international trade sanctions violations and securities fraud out of the firm's New York office. Another name to note that joined the firm as part of the merger is David Krakoff in DC. Former chair of the group Robert Stern left the firm in 2022.
Recently bolstered by its merger with Buckley LLP, Orrick, Herrington & Sutcliffe LLP routinely advises clients in the financial services, technology, and consumer product sectors. Jessica Perry in Silicon Valley leads the team and is supported by New York's Peter Bicks, who handles a wide range of cases including product liability, mass torts, and intellectual property disputes. Also in New York, Richard Jacobsen regularly represents longstanding clients Credit Suisse and Goldman Sachs. William Oxley in Los Angeles has defended manufacturers against Proposition 65 claims and New York-based Marc Shapiro is often engaged in class actions, multi-district litigation, and mass joinders.
Orrick, Herrington & Sutcliffe LLP
is noted for its 'i
ncredible depth and range of experience in renewable energy',
alongside its work in advising on innovative and market-shaping matters, such as project financing of a 527 MW natural gas-fired Carlsbad Energy Center in California. Team members understand the legal aspects of power transactions, providing expertise to clients such as developers, private equity sponsors, strategic investors, utilities, government, multilateral agencies and lenders. The firm has broad expertise in M&A and equity investments, development and finance,
Blake Winburne
is a partner in the Houston office, and is recognized as a leading energy and natural resources lawyer for work in first-of-its-kind and innovative transactions across multiple jurisdictions.
Dahl Thompson
is the head of the energy and infrastructure group and is a seasoned practitioner in development, sale and acquisition of renewable power assets, portfolios and platforms.
Louise Gibbons
, based in San Francisco, is noted for her work in project finance and M&A work on transformative, first-in-kind renewable energy projects.
Leveraging the bench strength of its national presence, the copyright team at
Orrick, Herrington & Sutcliffe LLP
represents major multinationals in tech, media and telecoms involved in high-stakes litigation. Headed by intellectual property group leader
Clement Seth Roberts
 in San Francisco and IP business co-chair
Alyssa Caridis
 in Los Angeles, the practice's full service extends to complex class action suits and preliminary injunctions. In San Francisco,
Annette Hurst
 provides experience in software disputes and recently successfully represented LinkedIn in a case involving the 'scraping' of its website and member data. In Boston, veteran trial lawyers
David Hosp
 acts for tech and media companies such as Microsoft and the New York Times.
Robert Uriarte
 in Silicon Valley counsels start-ups on security and internet law issues.
Nathan Shaffer
 in San Francisco, who was a member of the trial team in
Oracle v. Google
and who specializes in dispositive motion practice and damages determinations, was promoted to partner in April 2022.
The 'highly competent and technical' interdisciplinary team at Orrick, Herrington & Sutcliffe LLP has a particular specialism in trade secret matters involving employee mobility, with a notable example the team's representation of ExamWorks Group Inc., wherein multiple employee defendants have been accused of misappropriating confidential data. Expertise in developing technologies is evident across the team. It has a strong reputation for its abilities handling work involving the misappropriation of trade secrets and the enforcement of non-competition and non-solicitation agreements. Its client portfolio consists of such notable names as Microsoft and McDonald's Corporation, alongside other major businesses in a wide range of industries. Leading the team are Boston-based Sheryl Garko, Silicon Valley's 'top class' Amy Van Zant, New York-based James McQuade, and experienced litigator Catherine Lui, who is based in San Francisco.
Orrick, Herrington & Sutcliffe LLP
marshals the bench strength of locations across the US, Europe, and the Asia Pacific region, to represent major brands involved in domestic and multi-jurisdictional disputes. The team is led in San Francisco by veteran IP litigators
Clement Seth Roberts
 and tech sector expert
Alyssa Caridis
 in Los Angeles. In Boston,
Mark Puzella
 devises legal strategies for developers of emerging technologies,
David Hosp
 specializes in the media sector, and
Sheryl Garko
 brings expertise to proceedings on behalf of start-ups and established brands before the U.S. Patent and Trademark Office's Trademark Trial and Appeal Board (TTAB) and the International Trade Commission (ITC). In Silicon Valley, seasoned trail lawyer
Diana Rutowski
 acts for clients in takedown campaigns to pinpoint trademark infringements online.
Nathan Shaffer
in San Francisco, who was promoted to partner in January 2022, brings strength to acting for tech sector clients.
The team at Orrick, Herrington & Sutcliffe LLP is experienced in handling wage and hour class actions, pay equity disputes, discrimination matters, internal investigations, and PAGA claims. Head of the team Julie Totten, who splits her time between Sacramento and San Francisco, is highly experienced in complex litigation and compliance matters, and advises clients such as Pinterest and Spotify. Notable names in New York include Mike Delikat, who is experienced in sensitive internal investigations and is the founder of the firm's whistleblower task force, and Lisa Lupion and Jill Rosenberg, who specialize in internal investigations and discrimination claims respectively. In Silicon Valley, Jessica Perry is especially proficient at advising clients in the technology, financial, and retail industries, while Julia Riechert advises notable companies in the tech space. In the same office, Lynne Hermle is experienced in complex discrimination and wage-and-hour class actions, particularly in retail and technology. Senior associate Mark Thompson in New York is a key contact for employment litigation.
Orrick, Herrington & Sutcliffe LLP
has built up an enviable client base which includes some of the world's largest technology companies, from major global giants to recent startups and disruptors. The team's breadth ensures that it can handle the full range of needs, with advice on transactional IP and licensing, outsourcing and service agreements, as well as corporate finance support in M&A, joint ventures and financings. The team is regularly advises on emerging technologies including AI-driven products, cryptocurrency and NFTs, and autonomous driving. The energy tech side has also been busy, with the firm advising Fulcrum BioEnergy on its development, custom engineering and catalyst supply agreements for developing waste to fuel plants.
Daniel Yost
  and
Sarah Schaedler
jointly lead the team, which includes corporate partners
Colleen McDuffie
and
David Schulman
in Washington DC, IP licensing partner
Shana Solomon
in Boston, and
Daniel Forester
 in New York.
Orrick, Herrington & Sutcliffe LLP
excels in representing clients including Microsoft and LinkedIn on issues at the intersection of antitrust and tech. The team is headed up by
Amy Ray
in Washington DC, who has recently defended litigation clients in the technology and financial services industries. Also in DC is
Eileen Cole
, who is a specialist in global cartel investigations and pharmaceutical antitrust cases. 
Anna Aryankalayil
, formerly at the FTC, joined the firm in DC in November 2022.
Jay Jurata
, 
Russell Cohen
and
Howard Ullman
departed from the firm in February 2023.
Orrick, Herrington & Sutcliffe LLP
's managing partner
Michael Torpey
 in San Francisco leads the practice now that former practice head
Robert Stern
 in Washington DC moved to
Weil, Gotshal & Manges LLP
. Torpey is highly experienced in SEC investigations, securities class actions and breach of fiduciary duty-related matters. The firm retains outstanding talent
James Kramer
and emerging partner talent
Alex Talarides
 in San Francisco, who both acted for Apple in a securities class action and parallel shareholder derivative action arising from Apple's announcement in January 2019 that it was lowering its revenue guidance for the first quarter of FY2019 to $84bn from the previously-provided range of $89-93bn.
Paul Rugani
, who works out of the New York, Los Angeles and Seattle offices, is another up-and-coming partner with experience in advising financial institutions, accounting firms, and public companies on securities litigation.
Orrick, Herrington & Sutcliffe LLP
acts for financial institutions and global corporations in negotiating and structuring derivatives transactions in the fixed-income and energy sectors, in addition to handling regulatory matters and enforcement actions relating to exchange-traded derivatives, counting the likes of Microsoft and Goldman Sachs among its key list of clients.
Al Sawyers
assists clients entering into various swaps agreements, including interest rate, credit default, currency and equity swaps, while
Nikiforos Mathews
has expertise in derivative instruments and swap agreements, as well as negotiating hedging transactions relating to leveraged loans and infrastructure deals. Sawyers and Nikiforos lead the New York-based team alongside
Robert Moyle
, who focuses on securitizations. Of counsel
Jonas Robison
is another key contact in the group and advises on issues concerning derivatives regulations and CFTC mandates.
The energy and infrastructure team at Orrick, Herrington & Sutcliffe LLP assists a diverse range of oil and gas clients in navigating regulatory and permitting mandates before the FERC, DOE and other federal institutions. In the firm's New York office, Lisa Tonery leads the team and advises on critical matters in the LNG sector, representing major players in the industry, including Cheniere Energy and New Fortress Energy. The New York office is also home to senior associate Mariah Johnston, who handles on regulatory strategy, compliance and transactional matters. Based in Houston, global head of the energy and infrastructure practice Dahl Thompson is another key contact in the group.
Orrick, Herrington & Sutcliffe LLP
's energy and infrastructure group operates at the forefront of innovative transactions, with considerable experience across the upstream, midstream and downstream markets. Key areas of focus include natural gas infrastructure, securitizing producing assets, oilfield services, water infrastructure projects and joint ventures, in addition to energy sustainability, with a strong track record in the carbon capture and hydrogen markets. Global head of the firm's energy and infrastructure group, 
Blake Winburne
 acts for private equity funds and global corporates on transactions concerning midstream transportation infrastructure, exploration and storage facilities. Based in Houston, Winburne jointly leads the team alongside 
Dahl Thompson
.
The financial and technology sectors form the basis of
Orrick, Herrington & Sutcliffe LLP
's insurance recovery practice, representing banks and institutional investors in trials and settlement discussions. In particular the firm is noted for its work in handling cost of insurance litigation, taking on a number of insurers that raised their monthly deduction rates in addition to handling complex monoline insurance claims. Splitting time between San Francisco and New York, practice head
Barry Levin
advises on insurance recovery, including on matters arising out of mortgage-backed securities and associated lending practices.
Khai LeQuang
, based in Orange County, handles trials and appeals in state and federal courts, advising on issues of product liability and life settlements. Former practice co-head
Darren Teshima
left the firm in August 2022.
The patent litigation team at
Orrick, Herrington & Sutcliffe LLP
has continued to secure impressive victories for a wide range of clients in 2022, including for Micron in the Federal Circuit, Microchip in the Western District of Texas, and Carnival in inter partes review proceedings. The practice has grown significantly, with the arrival in Los Angeles of
David Gindler
,
Gary Frischling
,
Lauren Drake
, and
John Lu
in November 2022 from
Milbank
.
Clement Seth Roberts
in San Francisco co-heads the team alongside Los Angeles-based
Alyssa Caridis
, who frequently handles complex patent and copyright litigation, open-source licensing, and IP counseling. Silicon Valley-based litigators
Jason Lang
and
Travis Jensen
are integral lawyers in the team.
Orrick, Herrington & Sutcliffe LLP
has had a busy year in the ITC arena, active concurrently in a number of major investigations, most notably representing Sonos in a landmark victory against Google, with Google found to have infringed five of the Sonos patents at hand. Another prominent victory was achieved for Realtek Semiconductor against Koninklijke Philips. The appellate team at the firm has recently been getting increasingly involved with the ITC team. The leadership of the team is based in California, with
Clement Seth Roberts
in San Francisco, and
Alyssa Caridis
in Los Angeles.
Jordan Coyle
in Washington DC is vital to the ITC practice, significantly having expanded the volume and profile of the firm's work.
Orrick, Herrington & Sutcliffe LLP
marshals the experience of its team to advise such household names as Airbnb, Visa, and Vera Wang, on the enforcement and management of their global trademark portfolios. The team is led in San Francisco by veteran intellectual property litigators
Clement Seth Roberts
 and tech sector expert
Alyssa Caridis
 in Los Angeles. At the San Francisco office,
Beth Goldman
, who assists clients across the renewables, biotech, clothing, consumer products, and food and beverages industries, and
Betsy Wang Lee
, who handles matters in retail, financial services, and pharmaceuticals, bring expertise in global portfolio prosecution and international licensing. In Portland, Oregon, of counsel
Kristin Cornuelle
 provides extensive experience in appearing in proceedings before the U.S. Patent and Trademark Office and the TTAB.
Noted for its expertise in the technology and miscellaneous manufacturing industries,
Orrick, Herrington & Sutcliffe LLP
provides a comprehensive service on all compensation aspects of SPAC mergers and equity-sponsored acquisitions, with the firm's client roster including notable international companies such as Barclays, Beyond Meat, and Microsoft.
Juliano Banuelos
chairs the compensation and benefits group from San Francisco, routinely advising public and private corporations on executive compensation and governance matters, while
Jason Flaherty
handles benefit aspects of high-value SPAC mergers. New York-based
Laura Becking
's expertise lies in supporting international corporations on global HR and compensation matters, and in Silicon Valley,
Christine McCarthy
counsels on equity and executive compensation plans. Operating out of San Francisco,
J.T. Ho
provides support on securities law compliance and executive compensation.
Orrick, Herrington & Sutcliffe LLP
has extensive expertise assisting real estate private equity funds on all transactional activity, financings, asset management and leasing and operations. Its strong hospitality focus has seen it act for brands such as The Ritz-Carlton, Hyatt and Marriott; notably, a team led by
Michael Liever
in San Francisco and Seattle's
Katherine Jones
advised Lawrence Investments on the $345m acquisition of the Hyatt Regency Lake Tahoe Resort. Practice co-heads
Randolph Perry
and
Gerard Walsh
are based in Los Angeles.
Orrick, Herrington & Sutcliffe LLP
stands out for its expertise in finance-, tech- and consumer electronics-related antitrust cases, counting major industry actors such as Microsoft and Sonos among its clients.
Amy Ray
now heads the firm's overall antitrust group, representing clients across the financial services and fintech industries in US and international contentious and non-contentious cartel matters, while former DOJ official
Jim Tierney
takes point on tech-related matters. The firm expanded its life sciences, regulatory, and private litigation capacities with the arrival of
Eileen Cole
,
Craig Falls
, and
Anna Aryankalayil
from
Dechert LLP
in 2022.
Russell Cohen
and former practice head
Jay Jurata
left the firm in 2023. All mentioned lawyers are based in Washington DC.
Orrick, Herrington & Sutcliffe LLP
specializes in complex merger control cases for tech clients including software and robotics companies, advising on FTC and DOJ oversight of innovative strategic acquisitions, as well as advising clients on other regulated industries such as energy and pharma on merger filings, investigations, and regulatory actions.
Eileen Cole
offers deep experience of technology regulation, while
Craig Falls
has a successful record in DOJ, FTC, and state attorneys general merger processes.
Amy Ray
now leads the team and is also active in the tech space, as well as picking up work for new clients including Superior Plus US Holding. The team was bolstered in November 2022 by the arrival of antitrust investigations specialist
Anna Aryankalayil
from the FTC. All lawyers are based in Washington DC.
Jay Jurata
 left the firm in February 2023.
Peter Bicks
–
Orrick, Herrington & Sutcliffe LLP
. Based in New York,
Peter Bicks
' hallmark is the diversity of cases he tries, from high-stakes IP litigation and commercial disputes to major torts and product liability cases. Bicks continues to achieve success for major clients, having represented Silvio Scaglia, owner of the world's largest modeling company Elite Worldwide Group, in a shareholder dispute regarding Freedom Holding that resulted in a complete trial win for Scaglia
Lynne Hermle
–
Orrick, Herrington & Sutcliffe LLP
Orrick, Herrington & Sutcliffe LLP
's strength in capital markets historically centred on the West coast, but recent growth in New York has given it additional weight on the East coast. It remains especially noted for its work in the technology and life sciences sectors, particularly in convertible debt offerings. It also has a fine record in both issuer and underwriter engagements, including many of the bulge-bracket investment banks. San Francisco and Silicon Valley partner
William Hughes
leads the capital markets team. San Francisco's
Brett Cooper
and New York partner
Alice Hsu
are also experienced capital markets specialists, while
Marsha Mogilevich
and
Mark Mushkin
are emerging talents in New York.
Orrick, Herrington & Sutcliffe LLP
has maintained its presence in public offerings, de-SPAC and PIPE transactions. It is best known for its work in the technology and life sciences sectors. Traditionally stronger on the West coast, the practice has achieved impressive growth on the East coast, where the firm has been expanding its New York capital markets team.
William Hughes
leads the group from San Francisco/Silicon Valley, while
Alice Hsu
,
Marsha Mogilevich
and
Mark Mushkin
are key names in New York, along with
Albert Vanderlaan
in Boston.
Jamie Evans
joined the firm's Seattle office from
Fenwick & West LLP
 in early 2023.
The team at Orrick, Herrington & Sutcliffe LLP is well equipped to assist clients with the full spectrum of life science mandates spanning the digital health, research, biotech, and pharmaceutical industries. Stephen Thau co-heads the practice from New York, regularly advising bioscience companies on the sales of their portfolios, and series financings for medical device companies. Washington DC-based co-chair Thora Johnson focuses keenly on health information privacy; she often assists health IT vendors with the setting up and operation of cyber security programs, and the permitted use and disclosure of health information for innovation. Also based in Washington DC, Anne Murray advises international medical device manufacturers on SEC and DOJ declination letters, and routinely represents clients in both government and internal investigations.
Orrick, Herrington & Sutcliffe LLP
's longstanding cross-country offering in investment funds is adept at assisting with complex cross-border matters, and has standout expertise in the technology and finance sectors, wherein it acts for a host of venture capital funds. Its work in that area is particularly focused on forming early-stage funds, which is a strength of San Francisco-based department head
Dolph Hellman
. On the private equity side, the team is engaged in complex structuring and heavily negotiated issues.
Mary Wallace
's practice in Washington DC focuses on representing institutional investors in closed ended funds and funds-of one, as well as co-investments in transactions involving combinations of debt and equity. New York's
Perry Teicher
is noted for his expertise in impact finance, and
Kenneth Rasamny
strengthened the investment management experience at Orange County, joining from
Dechert LLP
in October 2022. Former co-head of the practice
Quinn Moss
retired in 2022.
Driven out of Washington DC,
Orrick, Herrington & Sutcliffe LLP
's CFIUS offering sits within the firm's wider trade and investment practice. Among its sweet spots, the team is particularly active in handling the CFIUS aspects of renewable energy transactions and technology company equity financings, while the manufacturing and financial services sectors are also significant sources of work.
Harry Clark
fronts the group and combines strength in foreign investment reviews, customs, and export controls and economic sanctions matters. Other key contacts include
Jeanine McGuinness
, who has a focus on cross-border trade and investment regulations including CFIUS, and newly promoted partner
Elizabeth Zane
.
Orrick, Herrington & Sutcliffe LLP
is involved in a wide range of matters, specializing in representing lenders and investors in relation to the restructuring of distressed life settlement and premium finance investment vehicles. With experience advising DIP lenders, secured lenders, bank groups, and hedge funds in connection with formal bankruptcies, out-of-court restructurings, and creditors' rights issues, New Yok-based
Raniero D'Aversa
heads the practice, which has recently advised Lane Gate Advisors as the DIP lender and plan sponsor in the Chapter 11 cases of Consolidated Wealth Holdings, which also saw a key role for
Khai LeQuang
in Orange County.
B.J. Rosen
in New York is also active on DIP lender advice and Chapter 11 cases.
Following its merger, the team at
Orrick, Herrington & Sutcliffe LLP
(formerly known as Buckley LLP) represents clients on supervisory matters relating to consumer finance including mortgage lending, military and student lending services and other consumer finance products, focusing on increasing CFPB and FTC enforcements and investigations, as well as operating a consumer class action defense practice for financial institutions. The firm's consumer finance practice is co-led by
Amanda Lawrence
,
James McGuire
and
Fredrick Levin
.
John Coleman
is a key name in supervisory and enforcement matters by regulatory bodies. McGuire and Levin, both based on the West Coast in San Francisco and Los Angeles respectively, focus on consumer class action defense for banks and financial services companies. Lawrence and Coleman operate out of the Washington DC office. Former managing partner
Benjamin Klubes
, and
Jonice Gray Tucker
 both recently departed the firm.
Orrick, Herrington & Sutcliffe LLP >
Firm Profile
Orrick is a modern, inclusive, global law firm focused on serving the Tech & Innovation, Energy & Infrastructure and Finance sectors. Based in 25+ markets worldwide, we help our clients grow and innovate, we protect them and we help them win. We prioritize diversity (Mansfield Plus Certified for four years in a row), innovation (Financial Times Top 3 Most Innovative firms for eight years in a row) and being a best place to work (Fortune Best Companies To Work For also for eight years in a row). And these values help us attract and develop top talent and inspire collaboration in order to provide forward-thinking advice to the world's most innovative companies.
In Tech & Innovation, we help clients compete globally and thrive in a fast-paced and dynamic landscape. Our clients include more than 3,700 tech and life sciences companies, 6 of the 10 largest public tech companies, 300+ VC investors and 80+ unicorns. We partner with clients on virtually every transaction type – formation through going public – and achieve outstanding litigation and regulatory outcomes for them. And as dedicated business partners, we focus with them on setting their strategic agendas, shaping key employment strategies, managing cyber risk, lobbying for innovation-friendly public policy and establishing effective ESG oversight.
We offer a comprehensive global Energy & Infrastructure platform – working across renewables, power, oil & gas and infrastructure. Clients turn to us for revolutionary projects in energy transition and energy technology, and we guide them in the development of some of the most impactful infrastructure modernization projects across the planet. We are a pioneer in the infrastructure and Public Private Partnership markets globally and work hand in hand with governmental agencies to realize their transformational and sustainable energy, infrastructure and mobility roadmaps. And we deliver strong results across litigation, arbitration, regulatory and proactive compliance engagements.
We have a long and rich history of serving the Finance sector. We've acted for global banks, funds and leading financial institutions at the forefront of innovation in the private and public sectors – from creating new financial products to resolving high-stakes litigation, enforcement and compliance matters. Harnessing the talents of our diverse finance, restructuring, securitization, real estate, M&A, capital markets and tax lawyers, we partner with our clients to develop strategies for bespoke challenges and opportunities in today's fast-paced financial markets. We combine our market knowledge with a deep bench of leading trial, appellate, regulatory and compliance lawyers to help financial institutions navigate complex litigation and enforcement matters.
Staff Figures
U.S.A. : 903 Worldwide : 1,100+