Orrick, Herrington & Sutcliffe LLP > New York, United States > Firm Profile
Orrick, Herrington & Sutcliffe LLP
Offices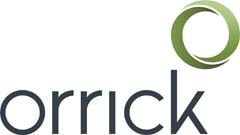 Orrick, Herrington & Sutcliffe LLP
51 WEST 52ND STREET
NEW YORK, NY 10019-6142
NEW YORK
United States
Orrick, Herrington & Sutcliffe LLP > The Legal 500
Rankings
Orrick, Herrington & Sutcliffe LLP
's '
creative, bold, and talented
' attorneys impress with their '
fresh approaches to constructing arguments
'. The practice has established itself as a go-to team for high-profile appeals, with two-thirds of the department's work deriving from appellate clients, as opposed to other practices in the firm. The group further prides itself on its 'constellation' working model, with cases routinely led by up-and-coming partners — ensuring that its '
deep bench of young, diverse appellate practitioners'
is a recurring theme among sources. New York-based group head
Joshua Rosenkranz
has argued more than 200 appeals in state and federal appellate courts, including 20 before the US Supreme Court; he recently persuaded a New Jersey appeals court to reverse a $117m jury verdict against Johnson & Johnson in talcum powder litigation.
Eric Shumsky
is highly regarded for his strength in technology-related cases and successfully represented Facebook in defending a patent infringement win in the Federal Circuit.
Robert Loeb
and '
skilled and subtle advocate'
Mark Davies
are also experienced names. Among the team's up-and-coming stars,
Mel Bostwick
'
is brilliant at oral argument
', while senior associates
Jeremy Peterman
and
Robbie Manhas
are also noted. Brian Goldman departed to join the Office of the California Governor.
Orrick, Herrington & Sutcliffe LLP
's leading reputation in the toxic tort market has been well earned as a result of many years' experience defending clients in claims involving exposure, toxic poisoning, drugs and disasters. Consequently, the firm is at the cutting-edge of market trends, aided by a team of experienced trial lawyers has had a myriad successes in jury and bench trials. Many of the firm's engagements are in the context of class actions and MDLs, where it regularly serves as national co-ordinating counsel in reputation threatening matters. As well as its traditional strength in asbestos-related matters, the firm was also national co-ordinating counsel to Marathon Oil with respect to various complex and high-profile claims related to climate change.
Peter Bicks
has a superb track record as trial counsel in major product liability/mass tort cases and alongside team head
Elyse Echtman
 recently secured a number of high-profile victories for Johnson & Johnson on Proposition 65-related litigation regarding alleged asbestos in its talc products. Leveraging her broader IP credentials,
Lisa Simpson
is excellent at explaining complex scientific matters to juries and is a key member of the team that also includes recently promoted Washington DC-based partner
Anne Malik
. All named practitioners are based in New York unless otherwise noted.
Offering wide-ranging expertise across all asset types, including onshore and offshore wind, utility-scale solar, battery storage, geothermal and alternative fuels, as well as hydrogen, biomass and waste-to-energy, Orrick, Herrington & Sutcliffe LLP is one of the first ports of call for clients engaged in high-profile and innovative transactions and projects in the renewable energy space. On the financing front, the team is experienced in the funding of large-scale renewable projects involving every conceivable type of debt, equity and lease transactions. Tax equity matters are a strong point for the department, which is also seasoned in acting for developers and sponsors in the context of large portfolio transactions involving the sale and disposition of renewable assets throughout the country. Based in San Francisco, Les Sherman handles project development and sell and buy-side M&A of solar, wind, battery storage and other renewable projects. He jointly chairs the department with two attorneys based in Houston, Blake Winburne and Dahl Thompson, the latter of whom is seasoned in all stages of the structuring, development, financing, acquisition and disposition of renewable energy projects and companies. In the San Francisco office, Mark Weitzel stands out for his wealth of experience in tax equity investments and project development in the electric power sector, while Eric Stephens is particularly recommended for distributed solar projects and energy storage matters. Kristin Seeger's notable areas of practice include utility-scale solar transactions and renewable energy projects M&A. She is also located in San Francisco. Teresa Hill joined the Seattle office from K&L Gates in February 2022.
Orrick, Herrington & Sutcliffe LLP
's practice is highly respected for its work on both sides of financing transactions, though it is the firm's work with sponsors that is highly noted in the market. Capable across many areas of energy and infrastructure, the firm is most identifiable for its pioneering work in P3 projects, having advised on a number of ground-breaking and first-of-its-kind transactions in relation to airports, wireless connectivity, disabilities access and underwater rail. One of the key clients in this regard has been The Port Authority of New York and New Jersey, with the firm representing the authority in the $13bn redevelopment and expansion of JFK International Airport.
Vincent Casey
and lead infrastructure partner
Young Lee
, both of whom operate from New York, advised on the project and continue to assist the authority with various other issues. Houston duo
Blake Winburne
and
Dahl Thompson
lead the global energy and infrastructure practice, while
Daniel Mathews
leads the infrastructure group in New York. San Francisco partner
Les Sherman
heads up the US renewables practice, which welcomed Washington DC-based tax equity specialist
Scott Cockerham
from
Kirkland & Ellis LLP
 in June 2021.
Orrick, Herrington & Sutcliffe LLP
places significant focus over the advisory of sovereign debt restructurings; matters worth mentioning include the debt restructuring of the Republic of Argentina, where it represented the Members of the Argentina Creditor Committee in the restructuring of its Argentinian bonds amounting to $65bn. Additional representation extends to the Suriname bondholder committee, including Franklin Templeton, GMO, Eaton Vance and Greylock, whereby it oversaw the restructuring of its government debt with an approximate value of $675m. This cross-border matter, involving Suriname, the US and the UK, is led by both Washington DC-based
Thomas Laryea
and
Lorraine McGowen
. 
Raniero D'Aversa
is the chair of the restructuring group, and played a prominent role in the restructuring of Argentina. Sacramento's
Marc Levinson
is best known for his expertise in chapter 11 cases. The practice welcomed the arrival of DC-based industry expert
Preetha Gist
from
Chapman & Cutler LLP
, in July 2021. All lawyers mentioned are in New York unless otherwise stated.
At Orrick, Herrington & Sutcliffe LLP, lawyers are adept in handling asset-backed securities issues, with a strength in credit card securitizations. The team is also known for its asset-backed securities work and instructions from the fintech space. Another area of expertise is commercial and residential mortgage securitizations. The group is chaired by New York's Alan Knoll, a high-flying asset-backed securities lawyer. Knoll's vice-chair is New York's Robert Moyle, whose transactional expertise is matched by proficiency in securities regulation. Also in New York, Leah Sanzari is described by clients as 'a foremost expert in esoteric structured finance products', while William Cullen has a notable CMBS practice. Joining the Washington DC office from Chapman & Cutler LLP in July 2021, Michael Mitchell is a well-regarded consumer ABS expert with previous experience serving at the SEC.
The practice at Orrick, Herrington & Sutcliffe LLP is singled out for its strong financing expertise and is the go-to firm for lending work for tribal government and businesses. The team represents various tribes in high-value financings for tribal projects and programs, and is managed by Townsend Hyatt in Portland. The group has a proven track record spanning over two decades in tribal financing matters, particularly in the gaming industry — banking partner David Lin who is based between San Francisco and Los Angeles handles casino gaming work. San Francisco-based Thomas Mitchell and Zachary Finley are also experienced banking partners recommended in this area. Also based in Los Angeles, senior associate Ramon Galvan advises leading banks on Indian tribal financings pertaining to the construction of large casino projects and expansions.
Earning plaudit for its 'breadth of subject matter expertise and responsiveness', and for offering 'excellent legal advice', Orrick, Herrington & Sutcliffe LLP's team houses a solid track record of good performances across a variety of disciplines, primarily licensing-driven commercial agreements and licensing-related litigation, with the busy transactional practice a further asset. The group has continued to expand its nationwide presence in 2021, further strengthening the ranks of its New York office with the arrival in March 2021 of partner Daniel Forester from Davis Polk & Wardwell LLP. It continues to be jointly led by Silicon Valley's Daniel Yost and San Francisco's Sarah Schaedler, whose arrival in 2020 reinforced the team's capabilities when handling the licensing and data privacy aspects of corporate transactions, as well as when advising private equity funds and other clients on their investments in tech & innovation-driven companies. Senior associate Ramin Tahidi, also based in San Francisco, is also noted.
Orrick, Herrington & Sutcliffe LLP
has widely recognized expertise in the technology, pharma, life sciences and energy sectors. The practice is headed by
Mark Seneca
, a Silicon Valley lawyer, who has notably advised on sell-side transactions for the likes of Google, Facebook, Microsoft and Twitter; his team includes
Matthew Gemello
, who boasts substantial experience in a wealth of deal types including public takeovers, private company buyouts and business carveouts. A further point of differentiation is the group's depth of experience in cross-border transactions, a strength underlined by the firm's extensive international network spread across 20 jurisdictions.
The highly developed and recognized cyber, privacy and data innovation practice at
Orrick, Herrington & Sutcliffe LLP
attracts high-profile clients, including, among others, Microsoft, which hired the team for a biometric privacy litigation, and Twitter, which the team represented in a privacy class action. The matters were led by Boston-based practice head
Douglas Meal
, and by
Michelle Visser
in San Francisco and Seattle's
Aravind Swaminathan
, respectively. In the Boston office, cybersecurity compliance and advisory lawyer 
Heather Egan Sussman
co-heads the group. San Francisco's
Shannon Yavorsky
 is dual-qualified in California and the UK and considered a US and European data security and privacy expert. Litigator 
Seth Harrington
in Boston and CCPA and COPPA specialist
Emily Tabatabai
in Washington DC are also noted.
Antony Kim
left the firm in June 2021.
Over the last decade,
Orrick, Herrington & Sutcliffe LLP
has been recognised as on of the most innovative firms in the US, and it uses its '
practical, deep knowledge and expertise' 
to advise multinational clients from the banking, technology, and telecoms sectors on the establishment of e-discovery programs and high-stakes litigation.
Wendy Butler Curtis
leads the department from Washington DC and is highly regarded across the market; pharmaceutical, product liability and class action litigation are areas of specialism, as is working alongside IT and risk management professionals to develop information management strategies. Curtis also leads the firm's legal technology venture fund and is therefore at the forefront of innovation in the delivery of legal services. In Wheeling WV,
Kelly Cullen
 defends companies in data-intensive class action suits.
Orrick, Herrington & Sutcliffe LLP
 impresses with its '
quality of attorneys and the integration of new technology.
' It has a strong track record in representing clients from the financial services, technology and consumer product industries. The New York-based practice is led by
Elyse Echtman
 who recently secured a victory for J&J in three significant litigation matters related to California's Proposition 65.
Peter Bicks
 is an experienced trial lawyer, handling product liability and mass torts, as well as intellectual property cases beyond traditional commercial disputes.
Richard Jacobsen
 is a key contact for clients such as Credit Suisse and Goldman Sachs in their RMBS disputes.
Praised as '
one of the premier teams for this kind of work
',
Orrick, Herrington & Sutcliffe LLP
 has a nationwide presence and acts for clients in key sectors such as financial services and technology in high-value and high-stakes cases across the US.
Robert Stern
 in Washington DC is the lead partner in the white-collar, investigations, securities litigation and compliance practice. He recently acted for Louis Dreyfus Company LLC in a putative class action seeking more than $600m in damages arising from allegations that the company manipulated the cotton futures market.
Alex Talarides
 in San Francisco is an emerging talent in high-profile and complex securities litigation matters, including a securities class action against Apple arising from the company's announcement in 2019 that it was lowering its revenue guidance for the first quarter of to $84bn.
James Kramer
, also based in San Francisco, acted as co-lead counsel in that case.
The multidisciplinary team at
Orrick, Herrington & Sutcliffe LLP
provides project financing, transactional, M&A, development and regulatory expertise. The practice's electric regulatory expertise includes issues related to FERC rulings and contesting rulings that upend precedent, as well as challenging utility proposals for interconnection arrangements that inhibit the development of energy projects. The team is co-led from Houston by
Blake Winburne
, whose experience in the electric power sector includes oil and gas generation as well as renewable energy projects; and
Dahl Thompson
, who represents project sponsors, developers, utilities and strategic investors across the structuring, development, financing, acquisition and disposition of energy projects and companies.
The copyright practice at
Orrick, Herrington & Sutcliffe LLP
leverages its national presence and the experience of its team to represent major tech, telecoms and media clients  involved in high-value litigation. Tech sector specialists
Sten Jensen
 in Washington DC and
Jared Bobrow
in Silicon Valley head the group, which also counsels on issues surrounding the usage of digital content platforms. In San Francisco,
Annette Hurst
 develops complex litigation strategies and currently represents LinkedIn against hiQ in a high-profile case involving website data 'scraping'.
David Hosp
in Boston brings experience acting for media and tech companies such as Microsoft and Cablevision in district, appeals and Supreme Court proceedings.
Orrick, Herrington & Sutcliffe LLP
's interdisciplinary trade secrets litigation team routinely represents leading multinationals and tech companies in cases regarding restrictive covenants, trade secret misappropriations, and contract violations. The Silicon-Valley based
Amy Van Zandt
is roundly praised by clients for her advisory capabilities and reputation in litigious proceedings, most notably in the courts of northern California. The New York-based
James McQuade
is well versed in various trade secret and non-compete cases, most recently for clients in the software and insurance sectors. San Francisco-based
Catherine Lui
frequently handles trade secret cases with parallel criminal proceedings, while the Orange County-based
Glenn Dassoff
is a prolific advocate in the high-tech arena. Boston-based
Sheryl Garko
is a seasoned IP litigator whose recent engagements include trade secret misappropriation suits in the software space.
Robert Shwarts
is also recommended.
Michael Weil
 has left the firm.
Orrick, Herrington & Sutcliffe LLP
leverages its combined bench strength and the experience of its team to represent major brands in both domestic and multi-jurisdictional high-value disputes. The group is headed in Washington DC by
Jared Bobrow
 and
Sten Jensen
 in Silicon Valley, both known for their work in the tech sector. In New York, veteran trademark litigator
Peter Vogl
, whose clients have included former Vice President Al Gore and Elizabeth Taylor, acts in matters for clients on the federal and state levels, and before the Trademark Trial and Appeal Board. In Boston,
David Hosp
 specializes in litigation for media clients, and
Mark Puzella
builds strategies for the developers of emerging technologies. Also in Silicon Valley,
Diana Rutowski
 manages complex cases involving trade dress rights.
Orrick, Herrington & Sutcliffe LLP
's '
expertise is invaluable
' when handling an array of class action, harassment, discrimination, retaliation and wrongful termination matters. Led by
Julie Totten
, who divides her time between Sacramento and San Francisco, the firm acts for clients in the financial, professional services and TMT sectors.
Lynne Hermle
, who has 40 years of experience as an employment litigator and trial lawyer, works out of Silicon Valley, while New York-based
Mike Delikat
is regarded for his work in connection with whistleblower claims and internal investigations. Also in New York,
Jill Rosenberg
handles sensitive sexual harassment and discrimination claims, and
Lisa Lupion
is noted as a key contact for internal investigations as well as litigation and arbitration proceedings. Senior associate
Mark Thompson
 supports the team in New York by acting on litigation and counseling matters. In Silicon Valley, the practice also features
Julia Riechert
, '
a stand-out attorney
' with a focus on harassment, discrimination, retaliation, and whistleblower claims.
Erin Connell
is a further key contact in San Francisco, acting for Oracle in a high profile pay equity case. Changes to the team include the departure of
Michael Weil
in June 2021, who joined
Morgan, Lewis & Bockius LLP
.
Orrick, Herrington & Sutcliffe LLP
has an extremely experienced domestic and global emerging companies practice that is particularly well known for its company-side advice. Clients benefit from a full-service offering that covers all the bases, including corporate finance, IP, regulatory, contentious and transactional matters. The firm regularly strikes up relationships with emerging companies at the earliest stages due to strong connections with major incubators and accelerators such as Y Combinator. Such relationships typically remain through a company's entire life cycle, with clients such as the payments provider Stripe becoming major global players in their own right. Coupled with this is an increasing number of mandates for venture capital funds, including Coatue Management, D1 Capital Partners and Goodwater Capital. Key partners include the highly rated
Amanda Galton
and
Annette Hurst
in San Francisco;
John Bautista
,
Harold Yu
,
Mitchell Zuklie
and
Stephen Venuto
in Silicon Valley; and
Josh Pollick
in Santa Monica. The team continues to grow, and recently recruited up-and-coming partner
Yael Perl
from
Fenwick & West LLP
in Silicon Valley.
Orrick, Herrington & Sutcliffe LLP
's longstanding track record for market-leading advice to technology companies and investors also extends to the fintech sector. The firm stands out for its experience in representing fintech companies, from emerging start-ups through to established players such as PayPal and LendingClub. The team has been especially busy assisting payment processors and challenger banks on high-end corporate matters and product launches, as demonstrated by its advice to mobile banking app Dave on its $4bn SPAC merger. Clients benefit from a comprehensive service that includes regulatory, venture capital, litigation, IP, cybersecurity and data privacy. The firm's adaptability is noted by clients who appreciate that the
'team is always taking time to learn the distinctive nature of the products and companies that they represent
'. Key partners include Washington DC practice chair and regulatory partner
Barrie VanBrackle
, capital markets partner
Robert Moyle
in New York, and corporate partners
John Bautista
and
Josh Pollick
in Santa Monica.
Technology companies facing complex antitrust litigation issues routinely turn to Orrick, Herrington & Sutcliffe LLP for their defense expertise. The firm is also well regarded for its advice to other industries such as insurance and automotive. Practice head Jay Jurata specializes in the intersection of antitrust with intellectual property on both a domestic and global level and acts as a longstanding advisor for blue-chip technology corporations. Amy Ray focuses on vertical pricing and distribution issues, while technology and financial services specialist James Tierney and San Francisco-based distribution law expert Howard Ullman are other key contacts. In early 2022, the group expanded with the hires of Eileen Cole from White & Case LLP and Craig Falls, formerly at Dechert LLP, who both add significant antitrust experience in the life sciences sector.
The 'business-savvy and substantively astute' Orrick, Herrington & Sutcliffe LLP has particular experience in market abuse, securities and bank fraud matters in the financial sector. More broadly, it is adept at handling criminal investigations, trials and appeals, and compliance matters. The team is headed by Robert Stern in Washington DC, while in New York, Amy Walsh is a key practitioner who, as a former federal prosecutor, is recommended for government investigations. The team was recently bolstered by the arrival of Brian Moran in Seattle, who was the former US Attorney for the Western District of Washington; and Joseph Walker and Franklin Monsour, who both joined from Squire Patton Boggs, in Washington DC and New York, respectively.
Based in New York,
Orrick, Herrington & Sutcliffe LLP
 deals with both structured products and securitizations, often acting on behalf of leading underwriters, financial institutions, and Fortune 100 corporates. It is especially strong in tender option bonds and frequently represents clients regarding regulatory inquiries and derivative-related enforcement actions. Structured finance group leader
Alan Knoll
 specializes in corporate securities and structured finance transactions, while finance business unit head
Al Sawyers
 focuses on issuance of structured notes, CLOs, synthetic convertible bonds, and credit-linked notes. Global co-head of the derivatives group
Nikiforos Mathews
 is a key resource regarding complex derivative instruments and swap agreements.
The oil and gas regulatory team at Orrick, Herrington & Sutcliffe LLP regularly represents clients in complex permitting and regulatory proceedings before the DOE, FERC and PHMSA. Led by Lisa Tonery in New York, the team's strong LNG practice is reflected by its client base that consists of leading LNG exporter in the US, Cheniere Energy and other major energy players. Senior associate Mariah Johnston provides strong support to the team in New York. The firm's global head of Energy & Infrastructure, Dahl Thompson is based in Houston.
Recommended for being '
efficient, business oriented
' and having '
an incredible ability to communicate succinctly and clearly
',
Orrick, Herrington & Sutcliffe LLP
handles transactions the length of the oil-and-gas value-chain. The team's work includes upstream, midstream, downstream matters, natural gas infrastructure, oilfield services with respect to M&A, joint venture arrangements, exploration, production and development projects.
Blake Winburne
has particular strength in M&A, joint ventures and other strategic arrangements, financings and project-development work in the oil-and-gas sector. He co-leads the team from Houston with
Dahl Thompson
.
With its clear-cut focus on the technology and finance, the practice at
Orrick, Herrington & Sutcliffe LLP
offers expertise in insurance issues in these sectors. This includes representing clients in cost of insurance litigation and in RMBS monoline litigation as well as advising on bespoke insurance coverage on SPAC matters.
Barry Levin
, who is based in both New York and San Francisco, heads up the practice together with San Francisco-based
Darren Teshima
, praised for his '
deeply professional, respectful, and engaged'
work.
Khai LeQuang
in Orange County is a leader in the cost of insurance space.
Orrick, Herrington & Sutcliffe LLP
 fields a '
knowledgeable and dedicated team of brilliant
attorneys
' who are jointly led by
Sten Jensen
in Washington DC and
Jared Bobrow
in Silicon Valley. The team, which is well known for its outstanding PTAB practice, as well as for its broad district court and ITC experience, covers virtually all areas of technology, with a particular focus on semiconductors, networks, software, and consumer electronics technologies. The group is still successfully representing Sonos in its patent infringement litigation against rival Google. Other key names include Washington DC's,
Vann Pearce
and
Steven Routh
, who is considered an '
excellent negotiator
', and
Clement Seth Roberts
(San Francisco) and
Alyssa Caridis
 (Los Angeles), who are recommended for their '
great client-service mindset, strong litigation chops, and willingness to have frank discussions even when the news is bad
'.
Orrick, Herrington & Sutcliffe LLP
's practice continues to expand the volume and significance of its work, steadily improving its profile in the ITC forum. With a particular focus on the automotive, technologies and consumer electronic industries, the practice knows how to efficiently guide plaintiffs, defendants, and third parties towards positive results, not only in patent-related cases, but also in trademark investigations.
Jared Bobrow
and
Sten Jensen
, in Silicon Valley and Washington DC respectively, are in charge of leading the firm's IP business unit. ITC expertise in the DC office comes from
Steven Routh
and
Jordan Coyle
.
Orrick, Herrington & Sutcliffe LLP
works with household names including Vera Wang, BIC and Beyond Meat on the filing, enforcement and management of their global trademark portfolios.
Sten Jensen
, known for his IP work in the tech sector, leads the team at the Washington DC office, with
Jared Bobrow
 in Silicon Valley.
Beth Goldman
 in San Francisco assists clients with the worldwide policing of trademarks across the biotech, renewable energy, consumer products, pharmaceuticals, telecoms and food and beverages sectors. In addition, 
Peter Vogl
at the New York office offers deep expertise in building strategies for corporates and start-ups.
Praised for assisting its roster of clients '
during high-stakes M&A situations
',
Orrick, Herrington & Sutcliffe LLP
's notable expertise in the technology sector is demonstrated by the team's advice to Local Bounti on its $1.1bn SPAC merger with Leo Holdings. Other key clients include Cisco Systems, Dave and Workday, Inc. In the firm's San Francisco office, practice leader
Juliano Banuelos
and
J.T. Ho
 advise public and private companies on executive compensation issues arising out of M&A, and
Jason Flaherty
focuses on executive employment and severance arrangements.
Orrick, Herrington & Sutcliffe LLP
's clients benefit from a strong team of '
subject matter experts
' who '
provide comprehensive and pragmatic guidance
'. The firm has invested heavily in its technology transactions team in the past two years, and in 2021 recruited former
Davis Polk & Wardwell LLP
counsel and commercial IP lawyer
Daniel Forester
to its New York office. His addition adds weight to an already strong team that represents a mix of start-ups and public companies on related issues including M&A, joint ventures, outsourcing and servicing agreements, and transactional IP and licensing. Recent transactions have covered a range of sectors including digital special effects, carbon capture, autonomous driving, and blockchain. The team is led by global co-chair
Daniel Yost
from Silicon Valley, who alongside San Francisco's
Sarah Schaedler
brings a huge amount of corporate and IP licensing experience to key hubs on the West Coast, with strong support from recently promoted partner
Ramin Tohidi
(San Francisco). Boston-based IP licensing partner
Shana Solomon
is popular with biotechnology companies.
Orrick, Herrington & Sutcliffe LLP
's '
business minded
' team is praised for its '
grasp on the items truly worthy of the fight'.
The practice has a history representing private equity funds in hospitality and mixed-use transactions, developments, leasing and operations. It also has a strong distressed real estate and restructuring practice. San Francisco's
Jacobus Machalow
 '
synthesizes complex issues and define them in business terms'.
In the same office, senior counsel
Michael Liever
and
Dustin Calkins
advised DWS/RREEF on the $490m sale of West 8th. New York's team is headed by
Marshall Brozost
, while
Gerard Walsh
chairs the global department from Los Angeles, where
Randolph Perry
, an acquisitions specialist, is highly active on behalf of key clients.  
Orrick, Herrington & Sutcliffe
's full-service tax practice maintains an especially robust presence in the renewable energy space, handling a host of transactional structuring mandates for a diverse roster of green power suppliers. The team is also noted for its capabilities as an advisor to various tech and financial services entities, working on corporate transactions, securitizations, and infrastructure financing deals. New York-based
John Narducci
and San Francisco-based
Wolfram Pohl
routinely handle the tax aspects of energy sector transactions and project financings. Also on the West Coast,
Eric Wall
is noted for his expertise in executive compensation, REITs, and pass-through entity taxation. The Washington DC-based
Scott Cockerham
, who joined from
Kirkland & Ellis LLP
in June 2021, works with multiple clean energy companies on acquisitions, divestitures, and financings.  
Orrick, Herrington & Sutcliffe LLP
has standout expertise in technology antitrust cases, representing major sector clients such as Microsoft and Zillow in high-profile cases before the DOJ and FTC. Most notably, the firm represents Microsoft in the DOJ's lawsuit alleging anticompetitive behaviour by Google, led by experienced first chair and practice head
Jay Jurata
and up-and-coming antitrust litigator
Amy Ray
. The team offers in-house enforcement expertise, primarily through former DOJ Networks and Technology lead
James Tierney
, and also represents clients in other key market sectors including consumer electronics and automotives. All lawyers are in Washington DC.
Orrick, Herrington & Sutcliffe LLP
remains active on behalf of major clients including Microsoft, Zynga, and Clover Health, representing them throughout merger control processes for major strategic acquisitions, mergers, and investments, including DOJ and FTC reviews and challenges. The firm is strong in regulated industries including technology, energy, and healthcare, working with a number of companies in each sector. The team is led from Washington DC by
Jay Jurata
, who spearheads the firm's relationship with Microsoft alongside maintaining an active merger practice.
James Tierney
previously headed the DOJ's Networks and Technology Enforcement Section and retains a strong focus on tech sector transactions, as does highly-rated younger partner
Amy Ray
, who has recently advised on deals for Zynga and Microsoft.
Peter Bicks
 –
Orrick, Herrington & Sutcliffe LLP
. When facing some of their biggest challenges, clients look to New York-based
Peter Bicks
who is highly regarded for his expertise in product liability trials and large-scale class actions. In one such example, in 2021 Bicks co-led the team which represented Johnson & Johnson in three significant litigation matters related to California's Proposition 65 and won motions to dismiss as well as an early summary judgment.
Lynne Hermle
 -
Orrick, Herrington & Sutcliffe LLP
Orrick, Herrington & Sutcliffe LLP
 extended its capital markets offering in 2021 with a series of lateral hires to its New York office. This follows the recent expansion of its teams in Boston and in California. The firm has an impressive issuer client base, which includes Gap and Levi Strauss, along with representing major underwriters such as Citigroup Global Markets and Deutsche Bank Securities.
Bill Hughes
 leads the team from San Francisco/Silicon Valley, with fellow San Francisco partner
Brett Cooper
 also having a strong standing in debt offerings. New York partner 
Marsha Mogilevich
, a 2021 hire from
Kirkland & Ellis LLP
, is another emerging name, along with
Mark Mushkin
, who joined from
Cravath, Swaine & Moore LLP
.
Orrick, Herrington & Sutcliffe LLP
 continued to build out its team in 2021 with the hire of
Mark Mushkin
as a partner from
Cravath, Swaine & Moore LLP
, and partners
Marsha Mogilevich
from
Kirkland & Ellis LLP
and
Alice Hsu
from
Akin Gump Strauss Hauer & Feld LLP
. They all reinforced the New York office and join a wider team with particular strength in San Francisco, Silicon Valley and Boston. Allied with the firm's strengths, the team is especially active in tech, life sciences and green energy. It has also achieved further prominence in SPAC-related offerings, including de-SPAC transactions and subsequent fund raisings; Hsu provides additional expertise in this field.
Bill Hughes
 leads the team from San Francisco/Silicon Valley where
Niki Fang
is another key team member, while
Albert Vanderlaan
is a notable name in Boston.
Orrick, Herrington & Sutcliffe LLP
's '
deeply knowledgeable'
team offers distinct expertise defending IP rights, advising early-life companies on corporate matters, and providing FDA compliance advice. The team has continued expanding its ranks, notably welcoming health privacy expert
Thora Johnson
to the Washington DC from
Venable LLP
. Medical device manufacturers are a key client base for the group, with Washington DC-based co-head
Anne Murray
a known expert in this area. Silicon Valley-based
Scott Iyama
also heads the team and advises on VC investments and early-stage company IPOs.
Under the joint leadership of New York-based
Quinn Moss
and San Francisco-based
Dolph Hellman
,
Orrick, Herrington & Sutcliffe LLP
is valued for its ability to '
think outside the box and into the realm of unintended consequences
'. The firm continues to leverage its underlying market strengths in the finance, technology, energy and infrastructure sectors to grow and develop its funds practice; investors and sponsors with a nexus to these areas are particularly quick to instruct the group. The team is also noted for its focus on impact finance work; it is noted by one client from this field that the '
depth of experience working with social impact managers and willingness to consider the unique issues faced by them is a key positive differentiator
'.
Orrick, Herrington & Sutcliffe LLP
has a breadth of expertise in restructuring matters and is well versed in the representation of significant financial institutions; in addition, it has represented an array of high-caliber creditors in notable deals such as Bank of Nova Scotia in the Chapter 11 cases of LATAM Airlines Group, and Centerbridge Partners in the Chapter 11 cases of PG&E. The practice is led by
Raniero D'Aversa
, who is renowned for his expertise in bankruptcies, out-of-court restructurings and creditors' rights litigation. She practices from the New York office. The practice welcomed
Preetha Gist
to the Washington office, joining from
Chapman & Cutler LLP
in June 2021.
Orrick, Herrington & Sutcliffe LLP >
Firm Profile
Orrick is a modern, inclusive, global law firm focused on serving the tech and innovation, energy and infrastructure and finance sectors. Based in 25+ markets worldwide, we help our clients grow and innovate, we protect them and we help them win. We prioritize diversity (Mansfield Plus Certified for four years in a row), innovation (Financial Times Top 3 Most Innovative firms for six years in a row) and being a best place to work (Fortune Best Companies To Work For also for six years in a row). And these values help us attract and develop top talent and inspire collaboration in order to provide forward-thinking advice to the world's most innovative companies.
In tech and innovation, we help clients compete globally and thrive in a fast-paced and dynamic landscape. Our clients include more than 3,700 tech and life sciences companies, 6 of the 10 largest public tech companies, 300+ VC investors and 80+ unicorns. We partner with clients on virtually every transaction type – formation through going public – and achieve outstanding litigation and regulatory outcomes for them. And as dedicated business partners, we focus with them on setting their strategic agendas, shaping key employment strategies, managing cyber risk, lobbying for innovation-friendly public policy and establishing effective ESG oversight.
We offer a comprehensive global energy and infrastructure platform – working across renewables, power, oil and gas and infrastructure. Clients turn to us for revolutionary projects in energy transition and energy technology, and we guide them in the development of some of the most impactful infrastructure modernization projects across the planet. We are a pioneer in the infrastructure and Public Private Partnership markets globally and work hand in hand with governmental agencies to realize their transformational and sustainable energy, infrastructure and mobility roadmaps. And we deliver strong results across litigation, arbitration, regulatory and proactive compliance engagements.
We have a long and rich history of serving the finance sector. We've acted for global banks, funds and leading financial institutions at the forefront of innovation in the private and public sectors – from creating new financial products to resolving high-stakes litigation, enforcement and compliance matters. Harnessing the talents of our diverse finance, restructuring, securitization, real estate, M&A, capital markets and tax lawyers, we partner with our clients to develop strategies for bespoke challenges and opportunities in today's fast-paced financial markets. We combine our market knowledge with a deep bench of leading trial, appellate, regulatory and compliance lawyers to help financial institutions navigate complex litigation and enforcement matters.
Staff Figures
U.S.A. : 903 Worldwide : 1,100+