Firm Profile > Orrick, Herrington & Sutcliffe LLP > Washington DC, United States
Orrick, Herrington & Sutcliffe LLP
Offices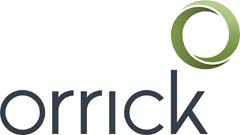 Orrick, Herrington & Sutcliffe LLP
COLUMBIA CENTER
1152 15TH STREET, NW
WASHINGTON, DC 20005-1706
United States
Profiles
Orrick, Herrington & Sutcliffe LLP > The Legal 500
Rankings
The 'outstanding appellate practice' at Orrick, Herrington & Sutcliffe LLP is known for handling innovative claims in the technology sector. Building upon last year's victory for Oracle at the Federal Circuit, New York-based practice co-head Joshua Rosenkranz is leading a large team in defending the client in Google LLC v Oracle America Inc. – a case in which the US Supreme Court has taken on the hefty task to determine whether copyright protection extends to a software interface. Away from New York, but equally prominent in the high-tech field, Mark Davies leads the appellate group in Washington DC and is praised for his 'unparalleled Federal Circuit experience'. The group's caseload demonstrates an undeniable strength in the financial services sector, a recent example of which was Robert Loeb's win for Credit Suisse in a $3.8bn case concerning residential mortgage-backed securities at the New York State Court of Appeals. Gender discrimination issues are also featured in the team's work, and in this area, Eric Shumsky prevailed in California's First District Court of Appeal, acting for Twitter in litigation arising out of the client's employment and promotion practices. Reflective of its growth trajectory and high demand in the tech sector, the group strengthened its capabilities in Seattle through the appointment of senior counsel Carolyn Frantz, who joined from a senior in-house position at Microsoft.
As well as acting in international disputes, Orrick, Herrington & Sutcliffe LLP is experienced representing clients as national and trial counsel in multidistrict litigations. The firm assists chemical, pharmaceutical, medical device, automotive, and manufacturing companies in a range of product liability issues. Darren Teshima leads the complex litigation and dispute resolution practice from San Fransisco and specializes in the technology and finance sectors. His team includes New York-based Peter Bicks, who is prominent in representing Johnson & Johnson as national trial, appellate, and coordinating counsel in the company's colossal docket of nationwide talc litigation.
Orrick, Herrington & Sutcliffe LLP's competitive advantage in this area lies within the depth of its finance, bankruptcy, and restructuring practice, the ability to work in unison with the firm's enviable public finance group, and its first-hand involvement in challenging and high-profile cases – among which Puerto Rico and PG&E are particularly relevant. Remarkable practitioners complete the picture: Raniero D'Aversa leads the practice from New York; Douglas Mintz in Washington DC is lauded for his 'strong analytical' skills and 'deep thinking'; while senior counsel Marc Levinson (in San Francisco) stands out for his advice in relation to Chapter 9 and Chapter 11 restructurings.
Orrick, Herrington & Sutcliffe LLP's ABS practice is underpinned by core strength in the mortgage-backed securities market. Key contacts for CMBS work include William Cullen and Janet Barbiere, who has a particularly strong relationship with Citigroup. Also recommended is Leah Sanzari, who has acted for Bank of America as trust counsel in numerous issuances by Fannie Mae, Freddie Mac and Ginnie Mae. Structured finance practice head Alan Knoll handles a range of work including aviation finance securitizations, and has remained active in the credit card securitization space, where he serves as relationship partner for American Express. Howard Goldwasser heads the firm's CLO practice, having joined from Arnold & Porter in February 2019.
Led out of San Francisco by 
Les Sherman
 and also able to call upon renewables-specific M&A, financing, environmental, regulatory and litigation expertise throughout the firm's domestic network of offices, including New York and Washington DC,  
Orrick, Herrington & Sutcliffe LLP
 has a '
very strong reputation
' across the project life cycle of matters relating to solar, wind, hydro, geothermal and battery storage. Sherman manages the firm's relationship with many of the most important clients in the space, including EDF Renewables and Macquarie Capital, advising the latter on the establishment of its Green Investment Group (GIG) platform (and in its subsequent M&A activity). Noted for his tax and cash equity financing of solar and wind space projects, 
Mark Weitzel
 has also recently handled a significant amount of work for GIG, including acting for it on the acquisition of the solar and energy storage unit of Tradewind Energy. Although he is active across a range of renewable energy work for developers and investors, 
Eric Stephens
 has a particular niche in relation to distributed solar projects. All practitioners named are based out of the firm's San Francisco office.
Orrick, Herrington & Sutcliffe LLP's trade secrets team brings together lawyers across several of the firm's practice groups to provide clients with comprehensive support. The multi-disciplinary approach puts the team in a strong position to handle complex trade secrets matters which involve non-competes, restrictive covenants, and also white-collar crime. Some of the team's core activity has been in the growing areas of technology, biotech, and software. Headline work in 2019 included representing former Uber CEO Travis Kalanick in a trade secret dispute related to driverless cars. The practice group is jointly led by Michael Weil and Cathy Lui in San Francisco, and James McQuade in New York. Also recommended is Amy Van Zant in Silicon Valley, who was noted by one client as 'extremely insightful'.
Orrick, Herrington & Sutcliffe LLP's cyber, privacy and data innovation team is praised for its understanding of 'the practical implications associated with data privacy practices and data protection' and its 'insights into regulators and reputational risks'. In addition to incident response work, the group also advises on a range of regulatory and compliance matters, including issues relating to emerging technology, fintech and the use of biometrics. Of particular note in 2019, the firm established a Boston office following the arrival of Douglas Meal and Heather Sussman from Ropes & Gray LLP in January 2019. Meal and Sussman jointly lead the practice alongside Seattle-based Aravind Swaminathan, who has experience advising on cyber attacks and data breaches, as well as on cybersecurity risk management and incident response planning. Other names to note include Washington DC-based Emily Tabatabai, a contact for regulatory issues associated with innovative uses of data, and San Francisco-based Michelle Visser, who was also formerly at Ropes & Gray LLP, and is well-regarded for handling complex and high-profile cybersecurity incidents.
Orrick, Herrington & Sutcliffe LLP attracts praise for its 'broad substantive knowledge' and 'ability to distill issues and provide a real-world experienced-based responses'. The cross-departmental team is 'able to provide a full spectrum of services' to its impressive client roster, which includes innovative disruptors, established players and industry associations such as Revolut, Stripe, American Express and Innovative Lending Platform Association. Barrie VanBrackle is rated for her 'detailed knowledge of the regulatory environment and the business environment', particularly in the payments space; she jointly heads the practice from Washington DC alongside New York-based Christopher Austin, an 'innovative thinker' who specializes in capital markets transactions and cryptocurrency matters, and Howard Altarescu, who has 'deep experience relating to structured transactions, products and securitizations'. The group further strengthened its data privacy and cybersecurity capabilities with the addition of Heather Sussman, who joined the Boston office from Ropes & Gray LLP.
Orrick, Herrington & Sutcliffe LLP's group benefits from an in-house analytics team that includes data analytics attorneys, statisticians and data architects, allowing the group to process data efficiently. The department is led by Washington DC's Wendy Butler Curtis ('a very practical lawyer and a joy to work with') who regularly appears in court for clients such as Microsoft as e-discovery counsel, while also coordinating the analytics team, alongside which she advises on project management, process mapping, strategic staffing and the deployment of technology n her clients' businesses. The group has a number of e-discovery-focused associates, including Wheeling's Kelly Cullen, who serves as director of the firm's global operations center in West Virginia, and has experience negotiating discovery matters involving custodian selection and contentious privilege issues.
With strong experience in financial services, Orrick, Herrington & Sutcliffe LLP has a track record of securing victories for clients in cases with upwards of $1bn on the line. In a recent victory for Crédit Suisse in New York Appellate Court, Richard Jacobsen and Barry Levin put to bed a decade of RMBS-related litigation alleging billions in damages. Another major institution to benefit recently from the firm's trial advocacy was KBC Bank; in New York Federal Court, Peter Bicks ended a long-running $1.5bn RICO battle against the bank arising from disputes over a defaulted loan and alleged conspiracies. The tech industry also seeks out the firm for some of its biggest, bet-the-company disputes. In Seattle, cybersecurity specialist Aravind Swaminathan is representing DomainTools in litigation brought by New Zealand's domain name registry, DNCL. Also of note are Elyse Echtman at the New York office, and litigation team co-leader Darren Teshima in San Francisco, who specializes in insurance coverage disputes. A key arrival was former federal prosecutor and regulatory expert Jeffrey Coopersmith, who joined from Davis Wright Tremaine LLP in October 2019.
Orrick, Herrington & Sutcliffe LLP 'has some of the top attorneys in this field in many locations', remarks a client who notes that the firm is 'particularly formidable on the West Coast'. The firm has a nationwide practice that counts Apple, Johnson & Johnson and PayPal among its clients. Whether acting for Fortune 500 or smaller companies, the firm features strongly in both regulatory enforcement actions and investigations, and securities litigation. Robert Stern in Washington DC and Walter Brown in San Francisco lead the practice. In San Francisco, experienced partner James Kramer, along with younger partners Alex Talarides and Amy Scott who are making a big impression in the practice, are recommended. So, too, is Michael Tu in Los Angeles. In DC, Kenneth Herzinger, who handles both SEC enforcement matters and litigation, and Robert Morvillo are the lead partners. The 'highly creative and brilliant attorney' Daniel Dunne in Seattle also stands out.
Orrick, Herrington & Sutcliffe LLP is a major player representing sponsors on major power and renewables projects, and is also a leading choice with public sector entities on major infrastructure projects. On the energy side, the firm has developed strong relationships with major clients such as ENGIE and Clearway Energy, regularly representing them on major debt and tax equity financings. The firm's strong reputation for major infrastructure developments is reflected by its advice to clients such as the Port Authority of New York and New Jersey on banner projects such as the 'Gateway' redevelopment of the Hudson River underwater rail crossings. The highly rated Daniel Mathews and Blake Winburne jointly lead the team out of New York and Houston, and New York's Young Lee is developing an excellent reputation in the market. Other key individuals include Michael Masri on the tax side and Vincent Casey who both joined the team in New York in 2019 from Norton Rose Fulbright and Ashurst LLP respectively. On the flipside, the firm will miss former co-head Tara Higgins and Noreen Phelan who joined Sidley Austin LLP.
Benefiting from energy focused M&A and finance lawyers based in Houston and New York, in particular, and also able to tap into significant regulatory capacity out of Washington DC, Orrick, Herrington & Sutcliffe LLP is well-placed to advise a balanced roster of stakeholders, including independent power producers, investors, and producers, across a myriad of mandates relating to the development, financing, sale and purchase of assets in the electricity space. Houston-based global head of the firm's energy and infrastructure group Blake Winburne has significant experience in the electric power sector (including fossil fuel-fired, simple and combined cycle and cogeneration generating facilities) and regularly handles work for large energy companies and private equity firms on M&A transactions, running the gamut from development stage assets through to fully operational facilities. Former co-head of the power group Tara Higgins joined Sidley Austin LLP in March 2019.
Orrick, Herrington & Sutcliffe LLP is a key name for technology-related copyright, as recently illustrated by its representation of Oracle in a Supreme Court case against Google, concerning copyright infringement of the client's Java platform. That case was led by San Francisco-based practice head Annette Hurst, who is regularly involved in big-ticket disputes relating to software and the Internet. On the East Coast, Paul Fakler in New York works handles disputes and general advisory issues involving music streaming services, an area which is also a core focus for David Hosp in Boston. Hosp recently defended Sports Fans Coalition against copyright claims brought by several broadcasters relating to its free TV streaming service Locast.
Orrick, Herrington & Sutcliffe LLP stands out through its stellar track record of assisting start-ups and major international technology companies with their patent licensing needs. The group is among the most active advisers for clients from the start-up and venture capital space, including work for a significant number of unicorns. In addition to its busy transactional practice, the group also demonstrates strength in licensing-related disputes and in settlement agreements in the context of litigation. With clients including not only patent owners, but also underwriters and investors, the team is able to guide clients through licensing issues with a 360 degree view of potential pitfalls, ensuring a successful outcome. The firm opened a new office in Boston in 2019, specialising in cybersecurity and privacy law, and continues to expand its already extensive client base. Timothy Greene, who splits his time between the Los Angeles, Santa Monica and Silicon Valley offices, became a partner in January 2019. The Silicon Valley-based Daniel Yost and the New York-based Glynna Christian share the lead of the practice.
Orrick, Herrington & Sutcliffe LLP's trademarks team was significantly strengthened by the arrivals of David Hosp, Mark Puzella, Sheryl Koval Garko from Fish & Richardson P.C. A recent example of the trio's work was defending New Balance Athletics against trade dress infringement allegations brought by Converse, which alleged that the client infringed upon its Chuck Taylor shoe design. Another name to note is Peter Vogl in New York; he recently acted for Kars 4 Kids in a dispute against America Can!, in which America Can! attempted to cancel the client's registration of its phone number, 1-877-KARS-4-KIDS. DC-based Sten Jensen jointly chairs the IP business unit alongside Jared Bobrow in Silicon Valley.
Clients from industries such as financial service, media, technology, consumer products and professional services industries regularly approach Orrick, Herrington & Sutcliffe LLP to assist them with labor and employment disputes. The practice, which is led by Julie Totten in San Francisco, is active in wage class actions, PAGA cases, and discrimination lawsuits as well as whistleblower and retaliation matters. Mike Delikat in New York also knows trade secret and post-employment restriction litigation well. Silicon Valley's Lynne Hermle and Jessica Perry are reputed representers in contentious matters relating to gender. Jill Rosenberg, Renee Phillips, Lisa Lupion and senior associate Mark Thompson in New York are other names to note.
Orrick, Herrington & Sutcliffe LLP handles public and private company M&A and other domestic and cross-border corporate deals from its coast-to-coast office network. Of particular note, the group has a growing presence in Silicon Valley, where it is active in the tech and life sciences sectors. Other areas of strength include retail, energy and infrastructure. New York-based King Milling leads the global corporate business unit; he handles domestic and cross-border M&A, joint ventures, and private equity and venture capital transactions. Technology and finance expert Matthew Gemello joined in Silicon Valley from Baker McKenzie LLP, though former global chair of M&A and private equity Ed Batts left the firm for Gibson, Dunn & Crutcher LLP.
Orrick, Herrington & Sutcliffe LLP's practice garners praise for its 'deep expertise and experience working with tech firms', particularly US-based unicorn entities, and has been kept busy handling high-value financing mandates from clients in, among other areas, the fintech, automotive technology, and data industries. The 'incredibly responsive and knowledgeable' team is jointly led by Stephen Venuto and San-Francisco based Amanda Galton. Other notable partners are Santa Monica-based Josh Pollick ('an excellent lawyer'); Peter Fusco in New York, who advises tech clients on the whole life-cycle of a company; global chairman Mitchell Zuklie, who has extensive experience in venture capital financings; Don Keller, who is highly regarded for his expertise in advising technology companies; and John Bautista, noted for advising investor clients. Unless stated otherwise, all named attorneys are based in Silicon Valley.
Orrick, Herrington & Sutcliffe LLP fields a team about which clients note 'quickly learns a company and provides action-oriented guidance to their clients', handling global investigations, criminal defense and compliance advice to a vast array of multinationals and individuals. In addition to high-profile representations, including notable FCPA matters, the group is appointed to several DOJ- and SEC-imposed corporate compliance monitorships, demonstrating the high regard it is held by the judiciary. In New York, Gregory Morvillo has built an extensive roster of insider trading representations for both corporations and individuals. Washington DC's 'simply the best in the compliance business', Guy Singer and Billy Jacobson are noted for their monitorship work. New York's Amy Walsh is a government investigations specialist with extensive experience in fraud cases for both corporates and individuals. The group is led by Robert Stern in Washington DC. In October 2019, the Seattle office welcomed Jeffrey Coopersmith from Davis Wright Tremaine LLP, who provides a boost for handling fraud cases. Walter Brown and Melinda Haag left for Paul, Weiss, Rifkind, Wharton & Garrison LLP in 2021.
Based in Orrick, Herrington & Sutcliffe LLP's New York office, Nikiforos Mathews advises investment banks and corporates on various swaps and derivatives matters, both in connection with transactions and on a standalone regulatory basis. Looking westward, Skanthan Vivekananda joined the firm's Los Angeles office in February 2019 from Arnold & Porter; he has particular expertise in structured issuances and derivative products, including synthetic CLOs. Al Sawyers is another key figure in the global finance business unit.
Headed from the firm's rapidly growing Houston office by Blake Winburne, Orrick, Herrington & Sutcliffe LLP's energy and infrastructure group provides 'very commercial and practical advice' to a diverse mix of integrated and independent oil companies, petrochemicals entities, private equity sponsors and banks. The eclectic client base, coupled with the diverse array of corporate and financing work the firm handles throughout the value chain, enables the team to provide a rounded and balanced perspective on transactional work in the space. Leveraging the firm's overarching structured finance strength, the team has recently handled several innovative securitization transactions relating to oil and gas assets, including Jonathan Ayre's work for the noteholders in the first-of-a-kind securitization of proved, developed producing oil and gas wellbore working interests of Raisa Energy.
Orrick, Herrington & Sutcliffe LLP 'delivers on the promise of a one-stop shop'. The insurance practice group focuses on work in the technology and finance sectors, including matters concerning private D&O coverage for tech CEOs and cyber-security matters. Another key area of work is litigation on behalf of financial institutions against monoline insurers. Barry Levin, who is based in New York and San Francisco, represented Credit Suisse in coverage litigation in connection with numerous lawsuits brought by monoline insurers and trustees of residential mortgage-backed securities trusts. San Francisco-based Darren Teshima jointly leads the practice with Levin. The group also has an office in Orange County.
Orrick, Herrington & Sutcliffe LLP unites extensive district court and ITC experience with a remarkably successful PTAB practice, having achieved above-average outcomes for both petitioners and patent owners. Many of the team's cases are multi-venue disputes, often fought for high-profile clients from a range of sectors, including the technology, electronics and semiconductor sectors, who come to the group for its successful patent litigation track record. The client list includes a significant number of Asian multinationals, chief among them a number of global Japanese players. Following the group's patent team expansion in 2018, 2019 brought in a team of trademark and copyright specialists from Fish & Richardson P.C., further bolstering the group's IP heft in the market. Sten Jensen in Washington DC and Jared Bobrow in Silicon Valley share the lead of the firm's IP Business Unit. Richard DeLucia left for an of counsel position at Robins Kaplan LLP while Antony Pfeffer joined Tractable Ltd as general counsel. The Washington DC-based Christopher Higgins, one of the chairs of the firm's 3D printing group, joined the partnership in January 2019.  Other key offices are in Los Angeles, San Francisco, New York, Houston and Orange County in the US as well as Taipei and Tokyo for cross-border disputes.
Orrick, Herrington & Sutcliffe LLP's nationwide IP team has particular strengths in the areas of energy, technology, retail, consumer, and many more.  San Francisco-based Beth Goldman is the standout individual for transactional and advisory work; she has been busy managing the trademark portfolios for major clients such as Vera Wang, Salesforce.com and Gymboree Corporation. On the East Coast, New York-based Peter Vogl has worked for BIC Corp on a number of clearance and prosecution issues. The wider IP business unit is jointly led by Sten Jensen in Washington DC and Jared Bobrow in Silicon Valley.
With its solid West Coast footprint including Michael Yang in Santa Monica, along with practice head Juliano Banuelos and Jason Flaherty in San Francisco, Orrick, Herrington & Sutcliffe LLP is suitably placed to handle employee benefits and executive compensation issues for clients in the technology, software, online payments and medtech sectors. Recent highlights saw the team handling portfolio acquisitions, spin-offs, IPOs and $1bn+ funding rounds, including for Europe-based unicorn companies. Other sectors of expertise include retail and financial services. Banuelos and Yang, respectively, have extensive practices in assisting public companies with proxy disclosure and tax-related matters for executive compensation packages. Flaherty provides experience representing senior management teams in company sales to private equity funds.
Orrick, Herrington & Sutcliffe LLP is rated by clients for it's ability to analyze tax matters both from a legal and a commercial perspective. The national tax practice is led by San Francisco-based Chas Cardall, an expert in tax issues related to public finance, tax-exempt financings and tax-driven financings. Peter Connors in New York is noted for his experience advising clients on the tax elements of corporate reorganizations, financial transactions and IP matters. John Narducci leads the New York team, and has expertise in the tax elements of securities offerings and financial products, M&A, and corporate restructurings, as well as a variety of other corporate and financing matters. Michael Masri specializes in energy tax credits, and joined the New York office from Norton Rose Fulbright in January 2019.
The cartel investigations group at Orrick, Herrington & Sutcliffe LLP is a go-to practice for tech giants such as marquee client Microsoft when it comes to government investigations into monopoly, abuse of market dominance or constraint of distribution channels. Additionally, Jay Jurata's team brings sector expertise in automotive, chemicals, semiconductors and software providers to the table. Based in Washington DC, the department specializes in issues at the intersection of antitrust and intellectual property. Thanks to a strong background in technology and financial services, James Tierney is a very active antitrust team member. Like Tierney, Amy Ray is located in the firm's Washington DC office. Her particular strong suits are vertical pricing and distribution issues.
Price-fixing cases, no-poaching agreements, standard-essentials patents (SEP) and sham antitrust claims are among the recurring appointments of Orrick, Herrington & Sutcliffe LLP's antitrust litigators. Although the group's antitrust practice revolves largely around tech clients, the team also has experience with semiconductors, chemicals and entertainment industries. Jay Jurata in Washington DC leads the department alongside his personal practice surrounding antitrust and intellectual property. Located in the same office, Alex Okuliar litigates cutting-edge antitrust topics such as platform competition and data collection as well as media cases. San Francisco-based of counsel Howard Ullman is particularly active in price-fixing, distribution systems and intellectual property matters.
The core area of Orrick, Herrington & Sutcliffe LLP's merger control practice revolves around advice to technology companies. On top of that, the entirely Washington DC-based US group is also heavily involved in deals in the energy sector. Jay Jurata spearheads the team and advises particularly his stellar client Microsoft on merger matters. Other key lawyers include oil and gas expert Alex Okuliar and James Tierney, who brings a strong background in financial services to the table. As part of her broad antitrust practice, Amy Ray also assists with antitrust aspects of transactions, especially in the technology and internet space.
Peter Bricks - Orrick, Herrington & Sutcliffe LLP Based in New York, Peter Bicks has core strength in product liability cases. In a particularly standout highlight, he is handling the nationwide defense of Johnson & Johnson in a slew of class actions asserting that the company's talcum powder contained asbestos, leading to numerous cases of mesothelioma. Steering away from product liability, he is also representing Oracle in a high-stakes Supreme Court appeal by Google of a judgment issued in favor of Oracle, declaring that Google committed copyright infringement by using the plaintiff's Java technology.
Historically stronger on the issuer side, Orrick, Herrington & Sutcliffe LLP's practice is increasingly well weighted between issuer and underwriter-side work. The firm continues to enjoy close links with major issuers such as Ally Financial and Levi Strauss and it also recently secured mandates from a string of major investment banks. Key industry sweet spots include technology, life sciences and financial services but it is arguably best known for its record in public finance transactions. In San Francisco, Brett Cooper's broad experience spans private and public offerings in the straight and convertible debt spaces. In New York, up-and-coming partner Stephen Ashley is a 'real deal-maker'. The practice is led jointly by William Hughes, who splits his time between San Francisco and Silicon Valley, and Christopher Austin, who operates between New York and Silicon Valley.
Orrick, Herrington & Sutcliffe LLP strikes a balance between issuer and underwriter-side representations, with technology and life sciences-related offerings forming the backbone of the practice. The firm continues to broaden its national footprint, with its 2019 Boston office launch cementing its East Coast presence, and it also remains a key player in California. Christopher Austin co-leads the global capital markets group from New York and brings to bear specialist skill sets in technology, private equity and blockchain and cryptocurrency. In San Francisco, department co-lead William Hughes focuses on advising public and late-stage private companies on IPOs and follow-on equity offerings. Peter Lamb splits his time between Silicon Valley and Portland and specializes in advising private equity funds and their portfolio companies on equity transactions.
Orrick, Herrington & Sutcliffe LLP is noted for handling regulatory issues linked to oil and gas projects, particularly in the natural gas and LNG fields. As part of a renewed emphasis on the energy and infrastructure sector, the firm hired New York's Lisa Tonery and Washington DC partner Erik Swenson from Norton Rose Fulbright in 2017, which notably expanded its expertise in the oil and gas regulatory segment. The core team continues to assist with LNG terminal and gas pipeline matters; Tonery recently advised Driftwood LNG on the $15bn development of a production and export terminal on the west bank of the Calcasieu River, Louisiana. Blake Winburne leads the global energy and infrastructure group from San Francisco.
Orrick, Herrington & Sutcliffe LLP fields a busy ITC caseload, often acting as sole ITC counsel for clients, and made headlines in February 2019 with the addition of a five-partner trademark, copyright and trade secret team from Fish & Richardson P.C. in its Boston and New York offices to broaden its IP ITC offering. The group's track record reveals a versatile team active in a wide spread of sectors, including the pharmaceutical, electronics, automotive and technology sectors. Practice heads Sten Jensen and Jared Bobrow, in Washington DC and Silicon Valley respectively, Silicon Valley's Bas de Blank and Jordan Coyle, based in Washington DC, are key practitioners.
Orrick, Herrington & Sutcliffe LLP maintains sponsor and investor-side client relationships, and is active across a range of structuring, formation, and fundraising matters. Among its recent work, the team has shown strengths in standard buyout funds, real estate funds, and alternative investment funds targeting illiquid assets. The practice group is jointly led by Quinn Moss in New York, who works with a variety of sponsors and investments on impact and ESG funds, as well as on infrastructure-focused funds; and Dolph Hellman in San Francisco, who specializes in venture capital fund formation, often working with first-time managers.
Boasting an on-the-ground presence on both coasts and a particularly active team in Silicon Valley, Orrick, Herrington & Sutcliffe LLP is very well known for its venture capital financing work, acting for roughly a fifth of US unicorn start-ups across a wide range of industry sectors. In addition to financing, the practice group has remained active in tech company M&A and buyout transactions, and . Key figures in the global tech transactions group are joint practice heads Daniel Yost in Silicon Valley ('highly experienced and client focused'), and New York-based Glynna Christian, who is rated by clients for her performance in notably high-stakes commercial negotiations and deals. Timothy Greene was promoted to partner in January 2019; he is also in the Silicon Valley office.
Orrick, Herrington & Sutcliffe LLP has a distinct focus on the technology sector where it represents tech companies in all forms of real estate transactions from acquisitions and financings through to developments and leasing. The group is also experienced in mortgage finance, joint venture investment and development, distressed assets and secured loan acquisitions. Noted for its 'knowledgeable and efficient' service, the team is headed by Los Angeles-based Gerard Walsh and counts institutional and private equity investors, private equity funds, lenders and developers and domestic and foreign institutional investors among its key clients. Deals in the hospitality sector are a core focus; among many recent transactions, the team advised Barings and Los Angeles County Employees Retirement Association on the $224m sale of its St. Regis Princeville Resort and Makai Golf Club.
Clients praise Orrick, Herrington & Sutcliffe LLP's 'laser sharp focus, client-oriented approach, and efficient and very quick responses'. The team is particularly strong in mass tort and product liability cases, having recently secured three defense verdicts for Johnson & Johnson in its high-profile talcum power cases. It also maintains a steady flow of venture capital, licensing and M&A transactions. Scott Iyama heads the 35-partner group from Silicon Valley and is experienced in financing, M&A, and partnering transactions, as is New York-based Stephen Thau. Kathleen O'Connor focuses on product liability and commercial claims, licensing and co-development disputes and government investigations.
Acting in a plethora of sectors, including energy, real estate, retail, aviation, technology, automotive, and more, Orrick, Herrington & Sutcliffe LLP's New-York-based restructuring team - led by Raniero D'Aversa - is familiar with many forms of proceedings. In- and out-of-court restructurings, DIP loans, exit facilities, and prepackaged plans are commissioned to the firm mainly by bank institutions and other creditors.
Leveraging 'a very solid bench and a deep understanding of international tax issues', Baker Botts L.L.P. has expertise in cross-border financing and securities transactions, M&A and equity investments, and has recently been involved in multibillion-dollar M&A for clients in the energy sector. Contacts in the Houston office include Richard Husseini, the chair of the firm-wide tax department, and Derek Green and Ron Scharnberg, who handled high-value transactions for McDermott International and WorleyParsons, respectively. The name to note in Washington DC is Don Lonczak, who has handled recent standout transactions for AT&T and American Industrial Partners. Jon Lobb (also in Houston) is a name to note on the more junior end of the partnership.
Winston & Strawn LLP's highly developed Latin America practice features a substantial disputes and investigations component. It represents some of the biggest corporates and public officials in the region. New York partner Julissa Reynoso leads the practice, which includes Washington DC's Abbe Lowell who has an outstanding reputation for investigations, including a number of key engagements in Latin America. San Francisco partner Pamela Davis is noted for FCPA and global investigations, including those involving Brazil.
Orrick, Herrington & Sutcliffe LLP >
Firm Profile
Founded in San Francisco 150 years ago, Orrick is a leading global law firm with a particular focus on serving companies in the technology, energy, infrastructure and financial sectors. The firm is recognized worldwide for delivering the highest quality, commercially-oriented legal advice.
The firm: Recognized by Chambers Latin America, Chambers Global, Chambers USA and Latin Lawyer, the Orrick team includes lawyers who are fluent in Spanish and English, as well as Portuguese for transactions involving Brazil, and are admitted to practice in Latin American jurisdictions. The firm knows the region's civil law system, business practices, and regulatory and political landscapes, which allows it to add value for international clients seeking to grow their presence in Latin America. The team also works with lawyers across more than 25 Orrick offices worldwide to help Latin American clients pursue expansion strategies and obtain capital in the international markets.
Orrick guides clients through complex cross-border matters that are shaping the future of a region ripe for substantial international investment. These have included the acquisition of the Dominican Republic's largest airport company; the development of a US$1.3bn petrochemical facility in Mexico, including negotiating to close a first-of-its kind structure with Mexico's Comision Federal de Electricidad (CFE) to transport low-cost natural gas from the United States to the facility in Mexico; the structuring and launching of a US$200m Mexican investment fund, which will be the first ever agrotech-dedicated fund in Mexico; and the acquisition of nine airports and three partial management contracts, including co-control stakes in Costa Rica's two major airports.
The team has handled matters in every Latin American country and works in the region on a daily basis. Orrick has developed a strong network of contacts in the business and government sectors, connecting them with the key professionals in the region. As a result, the firm has long-standing collaborative relationships with top local law firms in Latin America that complement its strengths and reinforces the ability to counsel clients on the most complex international legal matters.
Areas of practice: M&A and private equity; corporate; power; renewables, oil and gas; infrastructure; project finance; corporate finance; real estate; restructuring; intellectual property; international trade, investigations and compliance; and technology.
Main Contacts
| Department | Name | Email | Telephone |
| --- | --- | --- | --- |
| Partners | Carlos Treistman E: ctreistman@orrick.com | | |
| Partners | Rodrigo Dominguez E: rdominguez@orrick.com | | |
Staff Figures
Other fee-earners : 25
Other
Partners : 30
Orrick, Herrington & Sutcliffe LLP >
Firm Profile
The firm: Orrick is focused on serving clients in the Technology and Innovation, Energy and Infrastructure, and Finance sectors globally. Founded more than 150 years ago, the firm today has 1,100 lawyers in offices across the U.S., Europe and Asia. The firm provides clients with innovative approaches to their most complex transactional, litigation and regulatory matters. Financial Times singled out Orrick as the "Most Innovative Law Firm in North America" in 2016, 2017 and 2018, and Fortune has named the firm among the "100 Best Companies to Work For" four years in a row.
Main areas of practice
Technology:
Advised on more than 860 venture capital financings valued at over US$14.6bn for companies based in 35 countries. We helped the following companies and their investors cross the billion-dollar mark to unicorn status: Asana, Convoy, DoorDash, Graphcore, HashiCorp, Lime, Monzo, PagerDuty, Revolut, Swiggy and Warby Parker. Additionally, Orrick helped companies with their strategic exits, advising on 30 sell-side M&A deals and seven initial public offerings, including the US$70m IPO for Twist Bioscience on Nasdaq.
Argued on behalf of Microsoft a historic data privacy case before the Supreme Court. U.S. v. Microsoft was a globally watched clash over the federal government's right to seize private emails stored in foreign countries. With the case pending, Congress enacted the CLOUD Act, which updated the Stored Communications Act in a way that addressed the concerns of Microsoft and the tech industry – and which was heavily influenced by Orrick's legal position throughout the litigation. The Supreme Court declared the case moot, but it was a clear victory for Microsoft, which strongly supported the legislation.
Scored back-to-back wins for Microsoft and Twitter in major gender discrimination cases. Orrick's Employment team persuaded two separate judges to reject bids for class certification of gender bias claims in less than two weeks. These cases were referred to as "the barometer for gender bias litigation in the tech industry."
Represented Oracle in the appeal, retrial on remand, and second appeal of the Oracle v. Google copyright trial – one of the most closely watched IP cases of the decade. The Federal Circuit unanimously found that Google's use of Java was not fair use as a matter of law. In overturning the jury verdict, the Federal Circuit reaffirmed important copyright protections for software developers and set the stage for a new trial to decide how much Google should pay to Oracle in damages for its unauthorized use of Java.
Advised Hedera Hashgraph on its US$82.5m Simple Agreement for Future Tokens (SAFT) round in August, totaling US$100m in SAFTs raised by the company in 2018. Hedera Hashgraph is the creator of a technology to overcome one of blockchain's major flaws: that it is either fast but unsecure, or secure but slow.
Secured a very successful resolution in the jury trial of Desktop Metal v. Markforged, one of the most significant litigations in the rapidly growing 3D printing industry. The case involved allegations of patent infringement, trade secret misappropriation, breach of contract, unfair trade practices and breach of fiduciary duty.
Energy and infrastructure:
Advised GE Energy Financial Services in a mezzanine debt financing of the 1,182 MW South Field combined-cycle, gas-fired power project in Columbiana County, Ohio. Equity and financing on the development stage project totaled US$1.3bn.
Advised Recurrent Energy, LLC in the sale of interests in five California solar photovoltaic projects. Pensionskassernes Administration acquired 49 percent interest in the Garland and Tranquility projects equivalent to 260 MWp. In a separate transaction, Korea Electric Power Corporation acquired interests in the Astoria (100 MWac/131 MWp), Astoria 2 (75 MWac/100 MWp) and Barren Ridge (60 MWac/78 MWp) projects.
Advised Clearway Renew LLC in the US$1.35bn acquisition of an approximately 4.7 GW development pipeline of utility-scale solar projects from SunPower, spanning 16 states.
Advised Equinor with Total in the acquisition of Cobalt International Energy L.P.'s 60 percent operating interest in the North Platte discovery in the U.S. Gulf of Mexico.
Represented Ocean Rig in the U.S. Court of Appeals for the Second Circuit against an attempt to overturn a New York bankruptcy court's order recognizing the company's Cayman Islands-based restructuring proceedings under chapter 15 of the Bankruptcy Code.
Advised Port Authority of NY & NJ in the redevelopment of the Hudson River underwater rail crossings and associated infrastructure (Gateway Project) currently in the preliminary stages of development and financing, including possible RRIF/TIFIA funding.
Financial services:
Secured a win for client TD Ameritrade Futures & Forex in a putative class action stemming from losses suffered by TD's customers – traders in futures options – in connection with extreme market volatility in early February 2018. A judge in the U.S. District Court for the South District of Florida ruled in our client's favor and denied the plaintiffs' motion to certify a class of over 200 customers. Another ruling dismissed all but one of the claims brought against TDAFF, including all claims asserted under the Commodity Exchange Act.
Secured a complete victory in the Ninth Circuit on behalf of the City of Stockton, California in an appeal from an order confirming the plan of adjustment in the City's chapter 9 bankruptcy case. The appellate win marked the latest important step in Stockton's emergence from novel bankruptcy proceedings, which Orrick's teams have guided for more than six years.
Helped bank group KBC secure a complete dismissal of a long-running US$1.5bn RICO lawsuit in the Southern District of New York. The plaintiff, diamond manufacturing and distribution company Lazare Kaplan International, alleged the theft of US$135m in diamonds from Lazare's Belgian and other foreign subsidiaries.
Advised on the first-ever restructuring of a U.S. territory and the largest U.S. municipal restructuring to date by serving as co-counsel to the COFINA Senior Bondholder's coalition in connection with its restructuring and its exchange issuance of approximately US$12bn in restructured bonds.
Advised on the first renewable natural gas project financing in the U.S. capital markets, a US$61.4m green bond issued by the Industrial Development Authority of the County of Pinal to finance one of the world's largest anaerobic digester facilities in Arizona.
Advised a leading real estate private equity firm on the US$1+ bn mixed-use redevelopment project for St. John's Terminal in Manhattan and on the revitalization of San Francisco's historic Pier 70.
Advising online lender Oportun in its funding strategies, including all of its consumer loan securitizations, warehouse facilities and whole loan sales, in addition to providing regulatory advice.
Advised the initial purchasers and placement agents on the Morongo Band of Mission Indians' US$147.5m bond offerings and US$227.5m note offering to fund portions of the construction for an expansion of the Morongo Casino Resort Spa in California.
Advised a leading Asset Management firm on upsizing a US$260m hybrid securitization backed by trade financing loans, finance leases and factored receivables originated or acquired in Latin America.
Staff Figures
U.S.A. : 903 Worldwide : 1,100+
Top Tier Firm Rankings
Firm Rankings