Orrick, Herrington & Sutcliffe LLP > Tokyo, Japan > Firm Profile
Orrick, Herrington & Sutcliffe LLP
Offices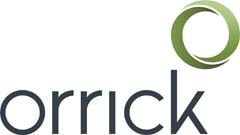 Orrick, Herrington & Sutcliffe LLP
IZUMI GARDEN TOWER, 28TH FLOOR
1-6-1 ROPPONGI, MINATO-KU
TOKYO 106-6028
Japan
Orrick, Herrington & Sutcliffe LLP > The Legal 500
Rankings
Orrick, Herrington & Sutcliffe LLP
offers domestic and international clients representation in large high-profile cross-border litigation and arbitration cases in connection with a wide range of matters, including M&A, joint ventures and labour law. Another area of particular strength of the practice is data protection and cybersecurity, where it often assists Japanese companies and government bodies with global compliance issues. As part of its regulatory contentious offering, the team advises on white-collar crime, whistleblowing, anti-bribery and anti-corruption matters. Leading the group is
Shinsuke Yakura
, who is recommended for IP and dispute resolution matters. Yakura is supported by senior associate
Haruka Matsumoto
, who is noted for his experience in handling fraud investigations and compliance matters for foreign subsidiaries of Japanese companies.
Testimonials
'Under the leadership of Shinsuke Yakura, the team at Orrick, Herrington & Sutcliffe LLP always provides great solutions to the work we request. We are impressed with the team's strict commitment to the requested deadlines.'
'By using the firm's global platform, the team's support covers all of our global businesses.'
'The quality of their work is excellent.'
'We are impressed by the leadership of Shinsuke Yakura and his focus on quality and effectiveness, always acting in our company's best interest. Yakura and his team understand our company history and business very well, which allow them to provide appropriate advice.'
'Shinsuke Yakura has extensive experience in a number of matters, including litigation, IP and compliance. He provides business-oriented and practical solutions.' 
'Associate Masao Fujino is excellent. He is always responsive.'
Key clients
Canon Medical System Corporation
Daicel Corporation
Fujifilm Health Care
Morinaga Milk Industry
NEC Corporation
Nomura Holdings
Sanei International
Toyota Motor Corporation
WeWork Japan
Work highlights
Represented NEC Corporation in a dispute against Micron Technology in relation to a cartel investigation led by the US Department of Justice Antitrust Division on dynamic random-access memory products, obtaining successful results for the client.
The IP team at
Orrick, Herrington & Sutcliffe LLP
is noted for its track record in representing domestic and international clients before both Japanese and US courts, where it frequently handles SEP licensing disputes and cross-border patent infringement litigation. Notable for his wealth of experience in handling IP litigation, arbitration and cybersecurity matters in a wide range of industries, including pharmaceuticals, computer software and manufacturing,
Shinsuke Yakura
 oversees the practice. Yakura is supported by senior associates
Masao Fujino
, whose expertise spans patent infringement disputes and trade secret misappropriation, and
Anri Nakamoto
, who is recommended for contentious and non-contentious IP matters.
Other key lawyers:
Testimonials
'The team has excellent capabilities in complex multi-jurisdictional issues, able to organise a team of expert from its overseas groups to provide high-quality advice in a short period of time.'
'Shinsuke Yakura and Anri Nakamoto are very good at handling matters. They speak English, Chinese and Japanese very well. Not only do they have extensive experience, but they also have a close relationship with the firm's experts overseas.'
Key clients
Applied Materials
Funai Electric Co., Ltd
JVC Kenwood Corporation
Mitsubishi UFJ Research and Consulting
Morinaga Milk Industries Co., Ltd
NEC Corporation
Sanei International
Sharp NEC Display Solutions of America, Inc
Tractable Inc
Toyota Motor Corporation
Work highlights
Assisted Funai Electric with a claim brought by Universal Eletronics Inc against Roku and its partners.
Successfully represented JVC Kenwood Corporation in a patent infringement lawsuit filed in the Eastern District of Texas by non-practicing entity American Patents.
Working closely with the firm's US, European and Asian offices,
Orrick, Herrington & Sutcliffe LLP
's Tokyo-based bilingual employment team often acts for both international and Japanese companies on cross-border employment matters, including internal investigations, unlawful dismissal claims, misconduct allegations, and HR policies, among others.
Yumiko Ohta
, who is especially sought after by foreign companies and their subsidiaries in Japan to handle both contentious and non-contentious work, heads up the group, which includes senior associate
Kane Huang
, who is dual qualified in California and Japan and is skilled in the full spectrum of employment matters.
Highly rated for its
'track record in energy-related project financing'
,
Orrick, Herrington & Sutcliffe LLP
boasts a strong reputation in Japan for its expertise in renewable energy projects. Led by
Yoichi Katayama
, the group often advises on transactions involving large-scale offshore wind farms and solar power plants. Katayama, who is qualified in New York, has significant experience handling renewable power project financing for key clients. Other key names include
Minako Wakabayashi
, who focuses on inbound transactions for multinational developers and sponsors, and financing expert
Yuko Inui
.
Testimonials
'The team is very well integrated with a wide variety of expertise and skills to satisfy the client's needs and requirements in connection with the expected transactions.'
'The team has a track record in energy-related project financing.'
'Yoichi Katayama has been successfully assisting international clients for the last 25 years with renewables energy transactions. He is regarded as one of the top ranked legal advisors in the the project finance arena in Japan. His team members are also well appreciated by many international and domestic clients, and these include Minako Wakabayashi, Yuko Inui, Kentaro Shoji and Goshun Kawamura.'
'Very reactive and fast acting professional team.'
'Yuko Inui was and is always super responsive and a problem solver.'
'The team led by Yoichi Katayama provides realistic solutions to the matters concerning problems encountered by his client and the legal services provided by the team is highly appreciated.'
'Yoichi Katayama is the best lawyer in the area of renewables energy in Japan. He also provides practical business solutions to clients. He is one of the best business lawyers in Japan.'
'Kentaro Shoji provides seamless service and takes care of the whole transaction.'
Key clients
afterFIT KK
Pattern Energy Group LP
Daiwa Energy & Infrastructure Co Ltd
Infrastrutture SpA and Hergo Japan Energy
iAccess Energy GmbH
Invenergy Japan
Shizen Energy
Obton A/S
Osaka Gas
Pacifico Energy
Green Power Investment Corporation
Work highlights
Advised Obton on the acquisition and refinancing of a 30.9 MW photovoltaic (PV) plant in Japan.
Acted for Pattern Energy and Green Power Investment Corporation on $391.8m ( ¥43bn) financing for a 113.4 MW wind project in Japan.
Assisted Daiwa Energy & Infrastructure Co Ltd with its entry into the US renewables market with more than 1.0 GWac of solar and 2.5 GWh of BESS projects.
Orrick, Herrington & Sutcliffe LLP
's real estate team advises asset managers, investment firms, private equity funds and insurance companies on cross-border acquisitions, financings and joint ventures.  
Yuko Ino
and
Koh Ueda
left for
Greenberg Traurig
 in June 2023.
Key clients
Fortress Investment Group Japan
Manulife Life Insurance Company
Loadstar Capital
Westbrook Partners
Work highlights
Advised Fortress Investment Group Japan on the acquisition of 29 Kanpo-no-Yado hotels by special purpose companies formed by Fortress's affiliate with the transfer of approximately 3,000 employees from Japan Post Holdings Co. to Fortress's affiliate, MyStays Hotel Management Co.
Acted for Manulife Life Insurance Company on the ¥19.8bn joint venture with Kenedix Inc, a global real estate investment business, and the acquisition of 9 assets located in major cities in Japan by the joint venture.
Orrick, Herrington & Sutcliffe LLP
is highly active in the technology and life sciences sectors, and has notable experience in venture financing and startup representation. The department is led by the '
knowledgeable and insightful'
Hiroki Sugita
, who specialises in cross-border transactions, and is dual qualified in Japan and New York. Senior associate
Sakon Kuramoto
is also noted.
Other key lawyers:
Testimonials
'One of the very few global law firms that has a strong venture practice in Japan.'
'They are capable of servicing all client needs with particular strength in complex cross-border transactions.'
'I have been working with Hiroki Sugita (Partner) for many years now and I continue to be impressed with his professionalism, knowledge, work ethic, responsiveness, commercial awareness and his attitude to always tackle the difficult problems together. I have recommended Hiroki and his group to numerous clients, business associates and friends of mine and everyone has always valued the introduction.'
'Hiroki Sugita is very knowledgeable and insightful. Compared to many domestic Japanese attorneys I have worked with, I appreciate that he is flexible, direct, and open.'
'Seamless service across regional boundaries.'
'Good and candid communication.'
Key clients
Axil Capital Advisors K.K.
LUCA Science Inc.
Kyash Inc.
Liquid, Inc.
Mizuho Securities Principal Investments Co., Ltd.
Rakuten Group
Toyota Motor Corporation
Tokyo Boeki Holdings Corporation
UTokyo Innovation Platform
WHILL Inc.
WRVI Capita
Work highlights
Advised Liquid Group, Inc. in their acquisition by FTX Trading LTD.
Advised Rakuten Group in its investment in the US$166 million Series D financing of Rakuten Medical.
Advised Kyash in its $41.2 million (4.9 billion JPY) Series D funding.
Orrick, Herrington & Sutcliffe LLP >
Firm Profile
The firm: Orrick is focused on serving clients in the technology and innovation, energy and infrastructure, and finance sectors globally. Founded more than 150 years ago, today the firm has 1,100+ lawyers focusing on key markets across the United States, Europe, and Asia. Its team of lawyers in Asia work seamlessly with its global team to provide the best and most responsive legal solutions for clients.
For over two decades, the firm's lawyers in Tokyo have handled many of Japan's cutting-edge domestic and cross-border transactions. With U.S. and Japanese law capabilities, the Tokyo team provide clients with comprehensive support in both languages and jurisdictions. As a result, Orrick is a preferred advisor to local and international companies with inbound and outbound business activities that require sophisticated cross-border legal solutions.
Areas of Practice:
Technology and Innovation
Leading Japan-based and multinational tech companies, private equity and venture capital firms turn to us for growth and investment strategies. We represent major Japanese and multinational companies, on inbound and outbound M&A, sales of closely held companies, corporate venture investments, IP and data strategies, and other strategic alliances. Our tech sector experience – automotive technology and mobility, e-commerce, life sciences, and fintech – helps support the fast-growing and disruptive tech market, with our client base including some of the biggest Japanese tech companies.
Corporate
Our lawyers in Japan provide clients with a unique combination of practical business experience and well-proven legal knowledge in key client industries. Our approach gives us a better understanding of our clients' needs and their business goals, enabling us to provide them with superior legal services on transactional matters and valuable input with respect to strategic planning. This often includes identifying potential sources of financing and partners for strategic alliances and joint ventures. We advise clients in the areas of mergers & acquisitions, joint ventures and strategic alliances, emerging companies and venture capital, technology transactions and general corporate representation.
Energy and Infrastructure
The Orrick Japan team has long been at the forefront of the Asia renewable energy market with close ties to energy regulatory bodies and specialist renewable energy experience in solar, wind and biomass matters. Orrick has one of the leading global offshore wind platforms and teams in Asia working closely with our US and European teams on cross-border projects. We are a preferred advisor to local and international companies with inbound and outbound business activities that require sophisticated cross-border legal solutions.
Intellectual Property
We assist multinationals in all aspects of IP in Japan, the U.S. and beyond. Tokyo-based IP lawyers are known for handling complex disputes in Japanese courts with experience handling disputes involving the representation of plaintiffs and defendants in patent, copyright and trademark actions, as well as unfair competition and trade secret actions.
Litigation and Dispute Resolution
We offer companies one of the leading litigation platforms – including litigators who have experience understanding the unique risks and considerations Japan-based clients facing disputes around the world. We represent clients in commercial litigation, product liability, trade secrets misappropriation, intellectual property and regulatory investigations. We have a renowned international arbitration practice that represents clients and sovereign states before all major arbitral institutions.
Cyber, Privacy & Data Protection
Our Cyber, Privacy & Data Protection practice assist Japan-based and multinational corporations in their most critical privacy and cybersecurity projects at global and regional level. Our global reach and experience allow us to advise clients from a global regulatory perspective, adhere to differing compliance requirements, helping reconcile the varying legal requirements in multiple jurisdictions. We also work on the most demanding and urgent cybersecurity matters specific to each country and help multinational clients handle high-stakes cross-border investigations, litigation, and compliance matters.
Real Estate
Orrick's Real Estate practice advises global and domestic international institutional investors on all aspects of complex real estate investment both to and from Japan, from sophisticated acquisitions, financings and joint ventures to dispositions, development and operating issues. At the forefront of the Asia-Pacific market, we guide our clients through their most complex commercial and legal issues. Our global team collaborates across borders, enabling us to provide seamless advice in any time zone.
Employment
Orrick's Employment team has a wide range of experience related to complex issues encountered by employers in Japan, particularly in the context of the interconnected global economy. We go beyond the legal requirements and resolve problems in the most commercially acceptable way, taking into account the particular needs of each client's business. We act as global employment counsel, providing a single point of contact solution for all of the client's employment and employee-benefits needs in all countries of operation. Clients benefit from consistent and high-quality advice delivered efficiently and economically.
Staff Figures
Number of lawyers at this office : 20 in this country : 20 worldwide : 1,100
Languages
Chinese English Japanese