Firm Profile > Orrick, Herrington & Sutcliffe LLP > Tokyo, Japan
Orrick, Herrington & Sutcliffe LLP
Offices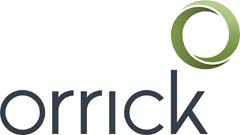 Orrick, Herrington & Sutcliffe LLP
IZUMI GARDEN TOWER, 28TH FLOOR
1-6-1 ROPPONGI, MINATO-KU
TOKYO 106-6028
Japan
Orrick, Herrington & Sutcliffe LLP > The Legal 500
Rankings
Orrick, Herrington & Sutcliffe LLP
 is renowned for its expertise in international arbitration and mediation. Also notable is the firm's work on complex white-collar law, whistle-blowing, anti-bribery and anti-corruption matters. Office manager 
Shinsuke Yakura
 is a notable name while, at the junior level, senior associate 
Kazuo Isshiki
 focuses on intellectual property, antitrust, product liability and internal investigations for both domestic and foreign companies. David Case has left the firm to start his own firm in the US. Former practice head 
Yoshihiro Takatori
left the firm in May 2020 to launch
Kasumigaseki International Law Office
.
Other key lawyers:
Testimonials
'Orrick's Japan-based dispute resolution team has considerable experience and know-how in different fields, including international litigation and mediation as well as domestic dispute resolution.'
'Shinsuke Yakura's team always provides the best solutions. The group consistently showcases a strict commitment to the requested deadlines and the quality of its work.'
'Orrick's dispute resolution team has broad experience with respects to cyber security and data protection elements in cross-border dispute resolution.'
Key clients
Applied Materials
Bayer Yakuhin
Canon Medical System Corporation
Fujifilm Healthcare
Morinaga Milk Industry
NEC Corporation
New World TMT
Nitto Denko Corporation
Softbank Technology Corporation
Sanei International
Orrick, Herrington & Sutcliffe LLP
 provides both outbound and inbound intellectual property (IP) counsel to its Japanese and international clients. Under the leadership of 
Shinsuke Yakura
, the team handles cross-border disputes, license negotiations, transactions and portfolio management, with strong expertise in new technologies such as artificial intelligence. 
David Case
 has left the firm to start his own firm in the US. 
Anri Nakamoto
 has been promoted to managing associate. Also notable in the team is fellow managing associate 
Kei Kato
. Former litigation practice head 
Yoshihiro Takatori
, who has a strong track record in acting in cross-border IP and counterfeiting issues on behalf of Japanese clients, left the firm in May 2020 to launch
Kasumigaseki International Law Office
.
Other key lawyers:
Testimonials
'Shinsuke Yakura and Masao Fujino are particularly strong in the field of intellectual property.'
'Orrick's Tokyo team has excellent capabilities and capacities for worldwide strategic intellectual property issues. No matter how complicated it gets, clients always get accurate and timely advice.'
'Shinsuke Yakura and associate Masao Fujino have outstanding negotiation skills, but they are also excellent when it comes to drafting contracts, which contributes greatly to the promotion of overseas business.'
Key clients
Applied Materials
Fujikin Incorporated
V. MANE Fils SA
Mitsubishi UFJ Research and Consulting
Morinaga Milk Industries Co., Ltd
NEC Corporation
Nitto Denko Corporation
Sanei International
Softbank Technology Corporation
Orrick, Herrington & Sutcliffe LLP provides Japanese employment law counsel to international clients, particularly on the contentious front. However, the team also advises on non-contentious M&A transactions and the employment issues that arise therefrom. Yumiko Ohta spearheads the Tokyo-based group which was recently bolstered by the arrival of corporate associate Ben Miller from Nishimura & Asahi. In recent highlights, Ohta successfully obtained a global settlement for a multinational company in a dispute with its former founder-employee.
Under the leadership of Yoichi Katayama, Orrick, Herrington & Sutcliffe LLP has been advising on some of the most significant inbound energy project mandates, including an expansive 121.6MW Tsugaru wind facility and the 235MW Setouchi solar facility, while also continuing to assist Japan's Ministry of Economy, Trade and Industry with opinions and information for structuring the Feed-In-Tariff system and its model power purchase agreement. On the outbound front, practice co-head James Atkin continues to provide expert oil and gas counsel to Japanese clients regarding their investments overseas. Also notable on the renewables side are Minako Wakabayashi and of counsel Yuko Inui.
Practice head(s):
Yoichi Katayama; James Atkin
Other key lawyers:
Key clients
Enviva Holding LP
GE Energy
Juwi Shizen Energy Inc.
Mitsubishi UFJ Trust and Banking Corporation
Pattern Energy Group LP (Pattern Development) and Green Power Investments (GPI)
Pacifico Energy
Setouchi Future Creations LLC, GE Energy Financial Services, Toyo Engineering Corp. and Kuni Umi Asset Management Co.
Sybac Solar Japan
Orrick, Herrington & Sutcliffe LLP advises on the full gamut of real estate investments, complex cross-border acquisitions and financings and joint ventures. Toshihiko Tsuchiya's team specialises in both inbound and outbound cross-border real estate transactions with a particular emphasis on representing Japanese institutional investors in their investments overseas. Also notable is Yuko Ino, who has experience in new technologies including fintech and crowdfunding. David Gotsill has relocated to the San Francisco office.
Other key lawyers:
Key clients
Goldman Sachs
Great Eagle/Langham Hotels Investment
LaSalle Investment Management K.K.
Morgan Stanley Capital
PAG Investment Management
PGIM Real Estate Finance (formerly Prudential Mortgage Capital)
WeWork Japan GK
Great Trend (H.K.) Limited
The corporate team at Orrick, Herrington & Sutcliffe LLP is best known for its expertise in the startup space. Jointly led by Hiroki Sugita and Mark Weeks – who shares his time between Tokyo and Hong Kong – the team regularly acts for several early-stage companies, venture capital funds, and unicorn companies based in Japan. The group covers a vast array of transactions including private equity investments, joint ventures, and private and public M&A deals.
Practice head(s):
Hiroki Sugita; Mark Weeks
Testimonials
'Orrick provides very professional services with regards to Japanese businesses. It has a strong expertise in the area of commercial law, company law and labor law.'
'Mark Weeks is proficient in advising clients, analysing problems, and understanding laws. He is able to handle corporate meetings efficiently because of his excellent Japanese language and communication skills.'
'Hiroki Sugita is a high-quality, very insightful, thorough and responsive Japanese lawyer. He is extremely effective in skillfully and creative when solving problems. His advice can be more than legal, and is always practical, well-informed and very responsive.'
'Kane Huang is proficient in helping clients to complete contract negotiations. He has superior drafting skills as well as excellent analytical skills.'
'Hiroki Sugita and Sakon Kuramoto provide professional, practical and prompt advice.'
Key clients
Axil Capital Partner
Daicel Corporation
HekaBio K.K.
Liquid, Inc.
Mitsui & Co., Ltd
Rakuten Inc.
Sojitz Corporation
Tadano, Ltd.
Whill Inc.
Orrick, Herrington & Sutcliffe LLP >
Firm Profile
The firm: Orrick is a global law firm focused on serving clients in the technology and innovation, energy and infrastructure and finance sectors. Founded more than 150 years ago, the firm today has 1,200 lawyers in offices across Asia, Europe, the United States and Africa, and has been named to Law360's "Global 20" list of the world's leading international law firms seven times. Clients worldwide call on Orrick for forward-looking commercial advice on transactions, litigation and compliance matters. Orrick is driven by innovation and was singled out by Financial Times as the Most Innovative Law Firm in North America in 2016 and 2017, and is recognized for innovative work in both Asia and Europe.
The Tokyo-based team collaborates seamlessly with the firm's offices globally to provide the best and most responsive legal solutions for clients. The firm serves both Japanese clients and international clients doing business in Japan on a full range of transactional and regulatory matters, as well as those requiring dispute resolution.
Areas of practice: Corporate/M&A: Orrick in Japan has a long history of helping clients with cross-border M&As, joint ventures and other commercial transactions. With offices in key jurisdictions around the world, the firm is particularly adept in transactions that span multiple jurisdictions. The firm's Tokyo-based team also advises global investors with Japan-based interests.
Intellectual property: Orrick is one of the most active law firms representing Japanese multinational companies in sensitive patent and IP matters in Japan, China and the US. Orrick lawyers have secured a string of wins before the International Trade Commission in Section 337 matters and before district and appellate courts throughout the US. Tokyo-based IP lawyers are also known for handling complex disputes in Japanese courts, involving patents, copyrights and trade marks, as well as unfair competition and trade secret actions.
Litigation and dispute resolution: Orrick helps Japanese clients navigate complex multi-jurisdictional commercial disputes on antitrust, product liability, international arbitration, FCPA, UKBA and compliance investigations. The Tokyo team also works with the firm's global data privacy and cybersecurity lawyers to advise Japanese clients on managing risks across a range of data privacy and cybersecurity-relevant issues. Recently Orrick represented a client in the first international commercial mediation proceeding to be administrated by the Japan Commercial Arbitration Association (JCAA).
Employment law and HR consultation: Orrick advises on dispute resolution cases in Japan, and consults clients on all legal aspects of their employment and HR strategies in Japanese proceedings in multiple languages and under a variety of arbitral rules and governing laws.
Energy and infrastructure: Orrick has decades of experience advising on complex cross-border energy projects in the power, oil and gas and Renewable Energy. The team plays an active role in the reinvigoration of Japan's green sector. Japan's Ministry of Economy, Trade and Industry turned to Orrick for structuring Japan's feed-in tariff policy, designed to accelerate investment in renewable energy. Since 2013, Orrick has acted for Setouchi Future Creation, a special-purpose company consisting of GE Energy Financial Services, Toyo Engineering and Kuni Umi Asset Management, as sponsor of the massive 231.44MW Setouchi Solar Project, which will be the largest PV solar project in Japan when it launches in 2019.
Real estate finance: Orrick advises global investors on their cross-border joint ventures, acquisitions of real estate assets, property developments and complex financing transactions in Japan. The team also helps Japanese real estate investors in all phases of real estate investments, financings, developments, fund formation, leasing and operations overseas.
Technology companies: Orrick advises Japanese and global technology-driven ventures at all stages of growth on a wide range of legal and strategic matters. The team is bringing a 'Silicon Valley' style practice to Japan and building connections between entrepreneurial companies and venture capital in the US.
Staff Figures
Number of lawyers at this office : 25 in this country : 25 worldwide : 1,200
Languages
Chinese English Japanese
Top Tier Firm Rankings
Firm Rankings