Nixon Peabody LLP > Boston, United States > Firm Profile
Nixon Peabody LLP
Offices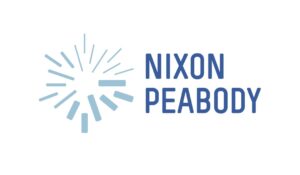 Nixon Peabody LLP
Exchange Place, 53 State Street
Boston, MA 02109-2835
MASSACHUSETTS
United States
Nixon Peabody LLP > The Legal 500
Rankings
Offering 'a very good combination of legal and technical skills', Nixon Peabody LLP has longstanding experience in acting as national litigation counsel for aviation manufacturers. Clients regularly look to the team to represent them in National Transportation Safety Board, FAA and foreign accident investigations. The practice also assists manufacturing, aviation and other transportation clients with regulatory matters, as well as the establishment of risk management and product integrity procedures. In New York, Joseph Ortego routinely handles aviation sector-related litigation, and regulatory and compliance issues. San Francisco-based Brian Dalrymple, whose is noted for his 'talent and expertise...backed up by engineering knowledge and pilot experience', acts in the co-ordination and defense of complex, multi-district and class action litigation, while counsel Tracey Scarpello in Buffalo regularly defends and counsels aviation industry clients.
Practice head(s):
Other key lawyers:
Testimonials
'This practice offers a very good combination of legal and technical skills.'
'Their experience in aviation litigation and regulatory matters is a great asset.'
'Brian Dalrymple's legal talent and expertise are backed up and improved by his engineering knowledge and pilot experience – these render his advice and support outstanding in relation to both the strategic and tactical aspects of aviation litigation.'
Key clients
Daher-Socata
Daher Socata d/b/a Socata North America
Avions de Transport Regional
Airbus
Airbus Helicopters
Work highlights
Represented Daher-Socata Aerospace in securing a unanimous defense verdict in Broward County in Florida  which concluded that pilot error caused the crash of the single-engine TBM 850, and that the plane was safe and free of any defect.
Represented Avions de Transport Régional (ATR) in the CTSB investigation and litigation arising from the December 2017 accident of West Wind Aviation's Flight #280 at Fond-du-Lac in Saskatchewan.
Represented Avions de Transport Régional in hull subrogation litigation arising from the March 2014 landing accident of Calm Air International's Flight MO515 at Churchill in Manitoba.
Nixon Peabody LLP
operates across M&A, private equity, venture capital financing, joint venture and leveraged buyout transactions. Over in Albany, practice head Todd Tidgewell is especially well-regarded by emerging technology companies; his team includes
David Martland
, a Boston lawyer with a tenacity in representing not-for-profit players within the healthcare industry, as well as Chicago-based
Brian Krob
who counts the food, beverage and agribusiness sector as a keystone of his practice. The group is also active in the manufacturing, energy, software, consumer product and life science industries and runs a caseload which includes a mixture of both national and international deals.
Other key lawyers:
Richard Langan; Gregory O'Shaughnessy; John Partigan; Eric Tanck; David Brown; Gary Levenstein; Sam Kim
Testimonials
'For our M&A transaction we worked primarily with Gary Levenstein and Samuel Kim. They are both exceptional. The process of going through an M&A transaction is grueling. Knowing that we had someone of Gary's level and expertise looking out for us was amazing and very reassuring. From day one, Gary Levenstein has been our main contact, and he has always been accessible whenever we needed him. We were fortunate that Gary was able to have one of his best people as our day to day contact in Samuel Kim. He is sharp and tough when needed while always professional.'
'We started working with Nixon Peabody in 2016, and we have always been impressed with every person with whom we interacted. They are a firm of extremely talented attorneys across a range of fields. Our main reason for working with Nixon Peabody was for their M&A legal services. Their expertise and dedication is unparalleled. It is a joy to have a company on your side whose motives and integrity are never in question. Working with Gary Levenstein and his team has been outstanding and a highlight of my professional career.'
'The Nixon Peabody team provided expertise on the transaction and a key understanding of my firm's size by focusing on key transaction issues that could harm the selling shareholders and less focus on more routine transactional matters. This helped us move quickly and keep our costs down. The team was excellent at collaboration and worked tirelessly no matter the day/time.'
'The key partners on the team were excellent to work with and really focused on educating me, as the lead selling shareholder, on the transaction, areas I need to focus on, trade-offs, and strategy. I felt they put our needs first and worked each day to make sure the transaction got done in a reasonable manner. Gary Levenstein as the lead partner was fantastic and just a suberb advisor.'
Key clients
Constellation Brands, Inc.
TEGNA, Inc.
MC10, Inc.
Refresco Beverages US Inc.
Northfield Medical, Inc.
ThoughtWorks
Colony Display LLC
Hannibal Industries
Health Catalyst, Inc.
Leiters
Work highlights
Represented Constellation Brands, Inc. in four significant transactions as part of CBI's strategic business transformation efforts to focus on higher-end wine brands including an agreement to sell approximately 30 of its wine brands and related assets to E. & J. Gallo Winery for approximately $1.03bn.
Represented Health Catalyst, Inc. (NASDAQ: HCAT) a leading provider of data and analytics technology and services to healthcare organizations in connection with their acquisition of Twistle, Inc. through a merger.  Twistle, Inc., provides automated patient communication software, including personalized, step-by-step guidance to improve outcomes, safety and satisfaction, to healthcare organizations.
Represented ThoughtWorks, a global software consultancy in connection with its acquisition of Gemini Solutions, Inc. a privately-held software development and consulting services firm.
Drawing upon a deep bench of seasoned trial lawyers located across both coasts and the Midwest,
Nixon Peabody LLP
is well-equipped to represent clients from a range of industries on complex product liability and toxic tort matters in federal and state courts throughout the country. The team is also able to leverage this trial-ready approach to secure success in resolving cases before they go to trial. As part of his broad trial practice, New York-based
Joseph Ortego 
is regularly at the forefront of the firm's most significant toxic tort-related matters, including in relation to pesticide exposure cases in Los Angeles and defending a Fortune 500 company in a product liability MDL regarding Aqueous Film-Forming Foam (AFFF). Ortego co-heads the team alongside Buffalo-based partner
Vivian Quinn,
who takes on regional and national cases.
Practice head(s):
Other key lawyers:
Key clients
PestSure
Brookhaven National Laboratories
CSX Transportation (Railroad)
Work highlights
Serve as national counsel for pest control companies in chemical and health effects litigation.
Represent Brookhaven National Laboratories in a contamination class action, where hundreds of plaintiffs were seeking property and personal injury damages related to alleged migration of various chemicals and other toxic material from the Lab. Successful in defeating class certification and narrowing the claims to property damage only.
Advising a subsidiary of a Fortune 500 company in responding to a subpoena and developing a defense to claims of negligence, strict liability, and nuisance regarding a product liability MDL action pending in South Carolina concerning Aqueous Film-Forming Foam.
Nixon Peabody LLP
's cross-disciplinary trade secrets practice regularly litigates cases in district courts across the nation, representing both companies and individuals from the worlds of telecoms, computer hardware, digital infrastructure, and consumer technology. Other strengths of the practice include misappropriation and breach of contract matters in the biopharmaceutical sector, and class action suits and parallel government enforcement proceedings for healthcare providers and financial services companies. Boston-based practice co-head
Matthew McLaughlin
regularly works with clients seeking preliminary injunctions and other interim relief measures, while 
Daniel Schwartz
is a key name in the Chicago office.
Other key lawyers:
Key clients
Shutterfly/Lifetouch LLC
Validity, Inc.
250ok, Inc.
Work highlights
Represented Shutterfly/Lifetouch LLC and Lifetouch National School Studios in a lawsuit against its former employees and its competitor Walsworth Publishing 8 in Connecticut federal court alleging a conspiracy to misappropriate Lifetouch's trade secret and confidential information.
Represented 250ok, Inc. in a lawsuit against a former reseller and competitor alleging misappropriation of trade secrets under the Delaware Uniform Trade Secrets Act, breach of contract, and unjust enrichment, in connection with its development of a competing product.
Representing Validity, Inc. and 250ok, Inc. in a lawsuit filed by a company from whom it licensed an email rendering engine to power a feature in its software product.
Nixon Peabody LLP
offers both an excellent understanding of the regulatory framework healthcare providers must work within, as well as the commercial market they exist in. In addition to its strength in advising traditional providers on transactions, it also has a team oriented towards behavioural health providers, led by Long Island-based practice head
Peter Egan
. It is equally skilled in acting on behalf of private equity firms and working with digital health providers. Also recommended are Los Angeles-based
Jill Gordon
and
Alex Busto
and Chicago-based
Thomas Fahey
.
Testimonials
'Jill Gordon and Alex Busto are great partners to us. They have a deep understanding of healthcare transactions and the regulatory landscape in California.'
'Rebecca Simone is a Partner in the Healthcare practice. She is consistently available, thoughtful and adept at handling issues as they arise.'
Key clients
AMITA Health
Trinity Health
New York Presbyterian Hospital
Providence St. Joseph Health
Affinity Dental Management
University of California Board of Regents
Cook County Health and Hospitals System
Kaiser Foundation Health Plan
Sentinel Capital Partners
LIFEPlan CCO NY, LLC
Work highlights
Advised RIP Medical Debt on tax-exemption, contract negotiation, corporate governance, and health information privacy matters.
Advising a large not-for-profit healthcare system in its ongoing affiliation discussions with a regional health care system.
Representing a digital health company with a major pharmaceutical manufacturer to purchase and conduct rapid tests for COVID-19.
Nixon Peabody LLP
's government investigations and white-collar defense team acts for large corporations and high-profile individuals in relation to government investigations, trials and appeals. Its key strengths include internal investigations, compliance matters, civil cases and criminal proceedings. The team, which includes former federal prosecutors, is led by
David Vicinanzo
and
Hannah Bornstein
. Bornstein is an experienced litigator with expertise in FCA matters in the healthcare industry, while
Robert Fisher
 is a name to note for investigations brought by the SEC, DOJ and FINRA. All named attorneys are based in Boston.
Practice head(s):
David Vicinanzo; Hannah Bornstein
Other key lawyers:
Testimonials
'I found David Vicinanzo to be an extraordinarily talented lawyer with great skills.'
'David Vicinanzo stood out because of his responsiveness, creativity, and high ethical standards.'
Key clients
City of Boston
DraftKings
Gamal Abdelaziz
AAA Northeast
Peter Cannava
Phillips Exeter Academy
John Kapoor
Steve Wynn
Diocese of Rockville Centre
Phillips Andover Academy
National Association of Criminal Defense Lawyers (NACDL)
Work highlights
Representing multiple individuals in the "Varsity Blues" DOJ prosecution.
Represented National Association of Criminal Defense Lawyers (NACDL) as amicus curiae in an appeal to the Massachusetts Supreme Judicial Court that raises questions concerning applicability of attorney-client privilege and work product doctrine to internal investigations.
Represented MIT Professor Gang Chen, a high-profile professor and distinguished scientist, in relation to a DOJ counterintelligence investigation.
Nixon Peabody LLP
's national construction and real estate practice assists owners and general contractors with both transactional matters and disputes. Projects on its slate of matters range from utilities and energy facilities to sports centers and stadiums, and are located across the country. The practice also frequently collaborates with the firm's offerings in related areas such as land use, bankruptcy and labor and employment to give rounded assistance through the full cycle of a project. Leadership of the team is shared between
Jeffrey Brenner
, who splits his time between Providence, Rhode Island and Boston; and Washington DC-based
Vernon Johnson
, a trial and litigation attorney. Further key names include commercial transactional lawyers and litigators
Armando Batastini
in Providence and
Kristopher Stark
in Chicago, both particularly active on  construction matters.
Practice head(s):
Jeffrey Brenner; Vernon Johnson
Testimonials
'NP is probably the most technologically advanced outside counsel we've come across. They utilize various cloud and file share systems to allow for seamless document transfer/archiving. It also allows for an efficient and timely work product.'
'Anthony Barron, Mathew Richards, and Brooke Anderson are our representatives and they each have been fantastic. Our firm has used all three at initial negotiation level representation all the way through jury litigation.'
Key clients
Marathon Construction
The Board of Trustees of the California State University
Biosar USA LLC
Toray Plastics (America), Inc.
Rivian Automotive
L3 Capital
Regents of the University of California
RA Nelson & Associates
NAG Investments, LLC and NJG Investments, LLC
Work highlights
Represented Biosar America in an owner claim for over $60m after a six-week arbitration hearing.
Represented Marathon Construction in multiple breach of contract lawsuits related to Essex Sports Center in Middleton, Massachusetts.
Advising The Regents of the University of California and another university system in cases involving claims for breach of contract and negligence against contractors and manufacturers and suppliers of utility piping arising from the failure of underground utilities distribution piping systems at multiple campuses.
Nixon Peabody LLP >
Firm Profile
At Nixon Peabody, we deliver sophisticated legal services to our clients and our communities by combining high performance, entrepreneurial spirit, deep engagement, and an unwavering commitment to a culture of collaboration, diversity, and humanity.
Main areas of practice
Litigation and dispute resolution: National, co-national, and regional counsel represent clients in federal and state courts, the US Supreme Court and US Courts of Appeals.
Health care: A cross-disciplinary team experienced in health care delivery, corporate organization, government programs, emerging payment programs, managed care models, and a vast array of other cutting-edge issues impacting health care clients.
Public finance: One of the most active US public finance practices, providing innovative counsel to clients in public works and infrastructure, including P3.
Real estate: A dynamic team assists clients nationally with financing, restructuring and workouts, acquisitions, dispositions, leasing and development, financing, foreign investment, joint ventures, and land use.
Business and finance: A growing group of corporate lawyers collaborating across multiple disciplines and geographies on financing municipal and infrastructure projects, M&A, IPOs, financing structures, long-term tax planning, and business strategies.
Intellectual property: Lawyers with strong technical backgrounds and insightful industry-specific business knowledge that strategically manage patent portfolios, advise fashion and entertainment clients on trends impacting brands, and vigorously defend IP rights.
Main Contacts
| Department | Name | Email | Telephone |
| --- | --- | --- | --- |
| CEO and Managing Partner | Stephen D Zubiago | | |
| Chief Operating Officer | Lauri Walker | | |
| Department Head, Litigation | Anthony Barron | | |
| Department Head, Project Finance, Infrastructure & Real Estate | Michael J Goldman | | |
| Department Head, Business & Finance | Christopher P Keefe | | |
| Chief Talent Officer | Stacie B Collier | | |
| Director of Diversity and Inclusion | Rekha Chiruvolu | | |
| Management Committee, Strategic Impact Partner | Jill H Gordon | | |
| Management Committee, Strategic Impact Partner | Gregory N Doran | | |
Staff Figures
Number of Partners : 286 Number of Other Fee-Earners : 275 Total Staff : 664