Jones Day > Tokyo, Japan > Firm Profile
Jones Day
Offices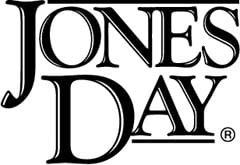 Jones Day
The Okura Prestige Tower
2-10-4 Toranomon, Minato-ku
Japan
105-0001
Japan
Jones Day > The Legal 500
Rankings
The
Jones Day
antitrust and competition practice serves domestic and international clients across a wide range of corporate transactions. The team also sits within the firm's integrated global antitrust practice. Led by
Hiromitsu Miyakawa
, the group has particular strengths in litigation, large-scale M&A and joint venture advice and B2B strategies. The Tokyo team also has a strong cartel investigation practice for investigations before the Japan Fair Trade Commission and other similar enforcement agencies.
Key clients
CBRE Group, Inc.
Furukawa Electric Co., Ltd.
Sumitomo Dainippon Pharma Co., Ltd.
Deeply knowledgeable in the life sciences industry,
Jones Day
focuses on acquisitions by Japanese clients and inbound acquisitions of Japanese businesses by global clients. Led by the duo
Gregory Salathé
and
Chris Ahern
, the team has an active energy M&A practice, representing several global alternative energy companies in acquiring solar and wind power generation facilities in Japan, and Japanese companies acquiring interests overseas. Ahern focuses on the technology and energy sectors, whilst Salathé focuses on the automotive and life sciences sectors.
Stephen DeCosse
is particularly notable for his outbound and inbound practice and particular experience in renewable energy, transport and logistics.
Yuichiro Mori

is also a key member of the team.
Practice head(s):
Chris Ahern; Gregory R. Salathé
Other key lawyers:
Testimonials
'A strength is the people and their commitment to clients.'
'Always willing to go to the extra mile for their clients in providing necessary materials/ comfort/ explanations requested/ required. '
'Focuses on the clients' needs and concern. Flexible on discussion of scope of work and billing.'
Key clients
Sumitomo Dainippon Pharma Co., Ltd., and its subsidiary Sumitovant Biopharma Ltd. (subsidiary is new client)
Mitsui Chemicals Inc.
PAG Holdings Ltd.
JERA Power International BV
Marelli Holdings Co., Ltd.
Bally's Corporation
ENEOS Corporation
The Jones Day Tokyo office functions as a key part of the firms wider global IP practice. Headed by leads Maxwell Fox and Michiru Takahashi, the practice handles inbound and outbound matters. The offering is particularly experienced within the life sciences industries for both international and Japan-based clients. On the outbound side, Fox leads and is supported by Shogo Asaji on litigation, post-grant proceedings, patent licensing and negotiations. The domestic practice led by Takahashi which maintains a strong trademark practice for global companies such as Dell and Sunkist in trade mark protection,  anti-counterfeiting, infringements, and litigation.
Practice head(s):
Maxwell A. Fox; Michiru Takahashi
Other key lawyers:
Testimonials
'Michiru Takahashi has clear expertise in the field and her advice is always thoughtful and detail oriented. We have the utmost confidence that our intellectual work in Japan is in excellent hands.'
'Michiru Takahashi is uncommonly responsive to our requests. She has clear expertise in the field and her advice is always thoughtful and detail oriented. We have the utmost confidence that our intellectual work in Japan is in excellent hands.'
Key clients
Daikin Industries Co. Ltd.
Dell Inc.
Idemitsu Kosan Co., Ltd.
Kiss Nail Products, Inc.
NEC Corporation
Ricoh USA
Sunkist Growers, Inc.
Suntory Holdings Limited
Torii Pharmaceutical, Co., Ltd.
Wikimedia Foundation Inc.
Jones Day
's projects and energy practice acts for Japanese energy companies on domestic and outbound renewable energy transactions, and advises foreign energy companies and developers on inbound offshore wind energy transactions. In addition to offshore wind, it has notable expertise in the renewable energy space including biomass, battery storage, and solar. The team is led by
Katsumi Shirai
, whose recent highlights include advising on the development of the world's first biomass power plant powered by bamboo combustion.
Yuki Yoshida
is another key contact, particularly on matters related to regulatory compliance, competition, and M&A.
Testimonials
'Jones Day balances legal and commercial understanding to provide us practical legal solutions to ensure the success of our transactions.'
'Masayuki Horiike has been exceptional and instrumental in helping us close a number of challenging transactions.'
'Lukas Kratochvil is an excellent lawyer – with great technical skill and quite easy to work with.'
Key clients
Macquarie Capital Securities (Japan) Limited
PAG Holdings Ltd.
JERA Power International BV
ENEOS Corporation (Formerly JXTG Nippon Oil & Energy Corporation)
GF Corporation
Amp Co., Ltd.
Work highlights
Aadvising JERA on its acquisition of a minority equity interest in the Formosa 3 offshore wind power development project from each of Haiding One International Investment Co., Ltd., Haiding Two International Investment Co., Ltd. and Haiding Three International Investment Co., Inc., from Macquarie Corporate Holdings Pty Ltd and EnBW Energie Baden-Württemberg AG.
Advising GF on the mega solar PV project in Kanoya Osaki in Kagoshima.
Aadvising GF Corporation on the development of a bamboo biomass project in Sanyo-onoda City, as well as the related finance transactions.
The tax team at
Jones Day
works in close collaboration with the firm's other teams such as M&A, IP, real estate, and finance teams. The team is led by of counsel
Koichi Inoue
who has extensive experience handling the tax implications of transactions and restructurings, and regularly advises both corporates and individuals in high-stakes tax litigation and audits. Also of note within the team is
Taku Osawa
, an international tax dispute and transfer pricing expert.
Kyosuke Katahira
supports the practice with broad international tax expertise relating to corporate, M&A and joint ventures.
Other key lawyers:
Testimonials
'The firm provides the global supports based on the close relationship with the overseas offices, and further give us helpful comments and follow-ups without any time and language differences.'
'Deep knowledge & experience regarding intra-group contracts to avoid any tax litigations.'
Jones Day
's real estate team is led by
Katsumi Shirai
, who advises domestic Japanese clients on outbound matters. The team also acts for foreign real estate funds looking to invest in the Japanese market.
Jones Day >
Firm Profile
The firm: Jones Day is a global law firm with more than 2,500 lawyers in 42 offices across five continents. The firm is distinguished by: a singular tradition of client service; the mutual commitment to, and the seamless collaboration of, a true partnership; formidable legal talent across multiple disciplines and jurisdictions; and shared professional values that focus on client needs.
Jones Day is an institutional partner for clients who seek counsel that seeks to understand them and their needs; that communicates with clients about their needs and the different tactics available for addressing those needs; that works seamlessly and impressively across offices and practices and with the client; that provides talent and expertise across subject areas and geographies; and that brings commitment and courage to the relationship and its engagements. We are formidable because every partner and every client has the entire global institution at their command and is a high priority of the Firm as a whole. We are true partners, with each other and, even more importantly, with our clients.
Regions of practice
Asia-Pacific: Jones Day has committed substantial resources and capacity to serve each of Asia's distinct markets, including China, Japan, Singapore and Southeast Asia, as well as Australia. Spread throughout ten offices in the region, the firm's 250+ lawyers represent clients in practice areas including antitrust, banking and finance, capital markets, corporate and commercial, energy, global disputes, intellectual property, labor and employment, mergers and acquisitions, private equity, real estate, and several others.
The majority of Jones Day's Asia-based lawyers are admitted to practice local law in their home jurisdictions. Most have practiced in more than one country, enabling Jones Day's Asia team to render multijurisdictional legal services. Jones Day has been granted a Qualifying Foreign Law Practice license (QFLP) in Singapore.
United States: Surveys repeatedly list Jones Day as one of the most frequently engaged law firms by US corporations for both transactional and disputes matters, and among the leaders in client service. Jones Day's more than 1,600 lawyers across its 18 US offices collaborate to serve clients across practices and geographies on all major matters that span time-honored practices (antitrust, mergers and acquisitions, litigation, and government regulation) to more recently established and expanded areas (cybersecurity, life sciences, energy, and technology) that specifically address the contemporary challenges of an increasingly complex global business and legal environment.
Europe and Middle East: Jones Day provides a significant presence in Europe that offers clients more than 500 lawyers from its European offices in Amsterdam, Brussels, Düsseldorf, Frankfurt, London, Madrid, Milan, Munich, and Paris. The firm's lawyers counsel clients in administrative and public law, banking and finance, capital markets, competition law and regulatory, derivatives, market infrastructures, dispute resolution, and investigations.
In the Middle East, more than 20 lawyers are based in the firm's offices in Dubai and Saudi Arabia. They have accumulated significant experience in most of the region's key industries and jurisdictions, advising on mergers and acquisitions and corporate transactions, projects and infrastructure, commercial transactions, real estate and construction matters, regulatory compliance, and dispute resolution.
Latin America: Jones Day is one of the leading global law firms serving the Latin American region through its offices in Mexico City and São Paulo, along with attorneys based in key business and legal centers such as New York, Houston, Dallas, Miami, and Madrid. Jones Day's Latin American experience extends to mergers and acquisitions, investigations and anti-corruption, projects and infrastructure, banking and finance, energy, dispute resolution, business restructuring, private equity and capital markets.
Managing partner: Stephen J Brogan
Asia-Pacific offices: Beijing, Brisbane, Hong Kong, Melbourne, Perth, Shanghai, Singapore, Sydney, Taipei, Tokyo
US offices: Atlanta, Boston, Chicago, Cleveland, Columbus, Dallas, Detroit, Houston, Irvine, Los Angeles, Miami, Minneapolis, New York, Pittsburgh, San Diego, San Francisco, Silicon Valley, Washington
Europe and Middle East offices: Amsterdam, Brussels, Dubai, Düsseldorf, Frankfurt, London, Madrid, Milan, Munich, Paris, Saudi Arabia
Latin America offices: Mexico City, São Paulo
Main areas of practice:
Antitrust and competition law
Business and tort litigation
Business restructuring and reorganization
Cybersecurity, privacy and data protection
Employee benefits and executive compensation
Energy
Financial markets
Global disputes
Government regulation
Health care and life sciences
Insurance recovery
Intellectual property
Investigations and white-collar defense
Issues and appeals
Labor and employment
M&A
Private equity
Real estate
Securities litigation and SEC enforcement
State Attorney General enforcement, investigations and litigation
Tax
Technology
Main Contacts
| Department | Name | Email | Telephone |
| --- | --- | --- | --- |
| Managing Partner | Stephen J Brogan | | |