Jones Day > Brussels, Belgium > Firm Profile
Jones Day
Offices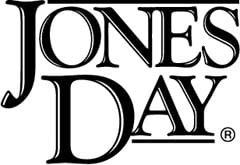 Jones Day
RUE DE LA RÉGENCE 4
1000 BRUSSELS
Belgium
Jones Day > The Legal 500
Rankings
Jones Day
advises on sophisticated financing and capital markets transactions, and has integrated regulatory expertise, alongside debt restructuring and insolvency capabilities. Alongside acquisition and project financing, cross-border syndicated lending, and standard equity and bonds issues, the team also handles innovative matters such as green bonds, special situations funds, and ESG lending considerations, and is a regular adviser to public authorities on complex regulatory issues. The team is led jointly by
Ferdinand Brughmans
, who focuses on financing transactions; capital markets and financial services regulatory specialist
Matthieu Duplat
; and
Michèle Grégoire
, who advises on business restructuring, banking, and finance issues for listed companies and investment funds.
Jones Day
advises on Belgian-level merger control, abuse of dominance, and state aid matters, as well as having a successful record in litigation relating to mergers, behaviour, and follow-on damages. The firm acts for an array of high-profile multinational clients in key areas including transportation, energy, and financial services. Practice heads
Bernard Amory
 and
Alexandre Verheyden
 are highly experienced competition practitioners with expertise across the full range of matters.
Laurent De Muyter
 is another key member of the team, focusing on litigation.
Jones Day
's global competition team works across high-profile matters relating to merger control, cartels, state aid, and regulatory issues in key sectors such as energy and telecoms. The Brussels office is a key hub for the firm's wider European offering, and has secured clearances for major deals including Bombardier's sale of its transportation business to Alstom, as well as defending international clients in litigation before the European Commission. The practice is led by
Bernard Amory
and
Alexandre Verheyden
, vastly experienced EU competition practitioners who regularly appear before the Commission and European courts. French-qualified
Charlotte Breuvart
is active within the energy space and on cartel cases, and
Philipp Werner
 is German-qualified and combines merger control and abuse of dominance expertise.
The team at
Jones Day
, which has a strong track record in EU and Belgian litigation, and experience acting before the Supreme Court, acts for a diverse roster of  multinational corporates, financial services companies, and infrastructure players. Building on its traditional strength in antitrust and telecoms disputes, recent work has seen the team handling an ever greater volume of private enforcement claims, contractual disputes, and arbitration proceedings. Practice head
Sébastien Champagne
is an experienced cross-border advocate who has most recently worked with some of the world's foremost tech and payments companies. Supreme Court litigator
Michèle Grégoire
is a key contact for the firm's financial institution and investment fund clientele, while
Vanessa Foncke
is noted for her broad contractual and commercial dispute practice.
The team at
Jones Day
is praised for its '
comprehensive knowledge in all REACH matters'
, advising an array of consortia and major European companies on REACH registration and authorisation for a number of substances, as well as regularly representing clients in product defence proceedings and advising on the introduction of new inorganic chemical products to EU markets. The team is led by
Ursula Schliessner
, a specialist in EU chemicals and environmental regulations, active in the food and biotech sectors. Senior associate
Preslava Dilkova
is also a key member of the REACH authorisation offering.
Jones Day
advises multinationals and consortia on product authorisations, labelling, and recall issues, including the submission of information to the European Food Safety Authority. The team, led by
Ursula Schliessner
, has expertise in domestic European and EU law, and collaborates with the firm's wider corporate, competition, and disputes teams.
Jones Day
advises IT and telecoms clients on European regulatory issues, with work including advice on legislative developments through to transactional and commercial contracting support. The firm has a strong record in cross-border advice, working with international US and Asia-domiciled clients on European regulatory considerations, and also benefits from integrated support from its global offering. The practice is led by
Jörg Hladjk
, a specialist in cybersecurity and data protection work, with senior competition advisers
Alexandre Verheyden
and
Bernard Amory
active in the technology and telecoms sectors.
Led by the '
exceptional' 
Cristiana Spontoni
, the team at
Jones Day
advises international pharmaceutical companies and research entities on pharmaceutical products, medical devices and diagnostics, with a growing focus on innovation in the care delivery space, advising on issues relating to AI, digital technologies, and Big Data. Alongside its regulatory and commercial advice, the team also handles IP litigation, competition law issues, and data protection.
Jones Day
advises clients on key issues relating to data and security, encompassing cyber and ransom attacks, Binding Corporate Rules, GDPR compliance, and data elements of complex transactions. The practice has a strong focus on the health and life sciences sectors, and works with a number of international companies, as well as with cloud providers, IT and telecoms entities, and manufacturers. Practice head
Jörg Hladjk
specialises in European data protection and cybersecurity issues, and has a strong track record in cross-border data transactions.
Laurent De Muyter
regularly litigates on behalf of clients before the European courts in infringement procedures and damages claims. Senior associate
Laura Tielemans
is also a key member of the team.
Jones Day
handles the full spectrum of healthcare and life sciences work, including in the cutting-edge fields of diagnostics, digital health, virtual clinical trials and app-based care. In recent work, the team advised on high-profile advance pricing agreements, EU regulatory reviews, and major cross-border investments, divestments and acquisitions. Practice head
Cristiana Spontoni
is praised for her
'very extensive' 
knowledge and capabilities, working with a myriad of companies on the full lifecycle of new products, including regulatory enforcements and post-recall crisis management.
Luca Salernitano
is also noted.
Jones Day
advises on domestic, European, and global M&A, with a stable of international clients including major brand names, public and private companies, and investment funds. The team also handles private equity and venture capital investments, capital markets transactions, and multijurisdictional regulatory issues. Practice head
Thomas De Muynck
 assists with cross-border M&A and growth investments, and is a go-to adviser for Japanese multinationals operating in Europe.
Jonas Van Den Bossche
has led on a number of complex multijurisdictional deals, alongside restructurings and joint ventures.
Jones Day
's team, which is able to draw on its robust network of Europe-wide offices, maintains a strong litigation focus, regularly representing clients before the Court of Justice of the European Union in a number of high-profile, high-stakes trade judgments. Former practice head Renato Antonini and Eva Monard left the firm, as did
Byron Maniatis
.
Jones Day
's sizeable, multi-disciplinary practice works with a high-profile global client base, including various leading telecoms companies and tech-sector VC funds. The practice is jointly led by:
Bernard Amory
, who has considerable experience in the IT space;
Alexandre Verheyden
, a telecoms regulatory expert;
Jörg Hladjk
, a cybersecurity and data protection specialist, and
Thomas De Muynck
, who also heads up the M&A team.
Yvan Desmedt
 - who splits his time between Brussels and Amsterdam - is also noted.
Jones Day
works with international private equity sponsors and financial institutions, including major US and European names, domestic players, and venture capital investors, handling buyouts, joint ventures, and financing transactions across a wide range of asset classes. The team's main strength is its ability to advise on cross-border deals, working with international buyers on their acquisition of Belgian target companies.
Thomas De Muynck
leads the team, advising on cross-border PE and VC investments for a number of major international funds.
Jonas Van Den Bossche
was promoted to partner in January 2021 and has played a key role in several high-profile buyouts.
Spearheaded by the
'incomparable'
Chantal Biernaux
,
Jones Day
handles a mix of employment law mandates including corporate restructurings (and the associated dismissals), collective bargaining agreements, and litigation on behalf of key clients in the automotive, chemical, and pharmaceuticals sectors. Pension plans, social security compliance, and contractual analyses are further key workflows.
With
Philipp Werner
at the Brussels office,
Jones Day
 fields a practice head with extensive experience in European state aid and competition law. The team advises and represents European member states, telecommunications and aviation companies as well as clients from the energy sector in state aid investigations, investigation procedures and complaints before the Commission as well as in court proceedings. Due to the firm's cross-office and cross-practice structure, the team, which is mostly based in Brussels, frequently cooperates with colleagues in London or Paris.
The competition team at
Jones Day
specialises in advising major clients in regulated industries on the full range of EU and competition law matters. These include EU Commission investigations, state aid, merger controls, anti-competitive agreements and damages actions. Led by competition law authority and former Chef de Cabinet of the President of the General Court of the European Union (2003-2007)
Eric Barbier de la Serre
, the team represents key market players across the pharmaceutical, telecoms, energy, fashion, sports and manufacturing sectors. Energy regulatory issues specialist
Charlotte Breuvart
 and experienced counsel
Eileen Lagathu
are the other key contacts.
Jones Day
's practice spans both national and cross-border matters and relies heavily on cross-practice and cross-location cooperation. The team advises clients particularly frequently on antitrust issues pertaining to transactions and merger control, but also assists with litigation before the Federal Cartel Office, German courts and the European Commission, as well as compliance issues. Antitrust expert
Johannes Zöttl
in Düsseldorf jointly heads the team with the Frankfurt-based
Carsten Gromotke
, who has over 20 years of professional experience.
Jürgen Beninca
has expertise in cartel fines and damages litigation and
Philipp Werner
is the German partner in the Brussels office.
Jones Day >
Firm Profile
The firm: Jones Day is a global law firm with more than 2,500 lawyers in 42 offices across five continents. The firm is distinguished by: a singular tradition of client service; the mutual commitment to, and the seamless collaboration of, a true partnership; formidable legal talent across multiple disciplines and jurisdictions; and shared professional values that focus on client needs.
Jones Day is an institutional partner for clients who seek counsel that seeks to understand them and their needs; that communicates with clients about their needs and the different tactics available for addressing those needs; that works seamlessly and impressively across offices and practices and with the client; that provides talent and expertise across subject areas and geographies; and that brings commitment and courage to the relationship and its engagements. We are formidable because every partner and every client has the entire global institution at their command and is a high priority of the Firm as a whole. We are true partners, with each other and, even more importantly, with our clients.
Regions of practice
Europe and Middle East: Jones Day provides a significant presence in Europe that offers clients more than 500 lawyers from its European offices in Amsterdam, Brussels, Düsseldorf, Frankfurt, London, Madrid, Milan, Munich, and Paris. The firm's lawyers counsel clients in administrative and public law, banking and finance, capital markets, competition law and regulatory, derivatives, market infrastructures, dispute resolution, and investigations.
In the Middle East, more than 20 lawyers are based in the firm's offices in Dubai and Saudi Arabia. They have accumulated significant experience in most of the region's key industries and jurisdictions, advising on mergers and acquisitions and corporate transactions, projects and infrastructure, commercial transactions, real estate and construction matters, regulatory compliance, and dispute resolution.
United States: Surveys repeatedly list Jones Day as one of the most frequently engaged law firms by US corporations for both transactional and disputes matters, and among the leaders in client service. Jones Day's more than 1,600 lawyers across its 18 US offices collaborate to serve clients across practices and geographies on all major matters that span time-honored practices (antitrust, mergers and acquisitions, litigation, and government regulation) to more recently established and expanded areas (cybersecurity, life sciences, energy, and technology) that specifically address the contemporary challenges of an increasingly complex global business and legal environment.
Asia-Pacific: Jones Day has committed substantial resources and capacity to serve each of Asia's distinct markets, including China, Japan, Singapore and Southeast Asia, as well as Australia. Spread throughout ten offices in the region, the firm's 250+ lawyers represent clients in practice areas including antitrust, banking and finance, capital markets, corporate and commercial, energy, global disputes, intellectual property, labor and employment, mergers and acquisitions, private equity, real estate, and several others.
The majority of Jones Day's Asia-based lawyers are admitted to practice local law in their home jurisdictions. Most have practiced in more than one country, enabling Jones Day's Asia team to render multijurisdictional legal services. Jones Day has been granted a Qualifying Foreign Law Practice license (QFLP) in Singapore.
Latin America: Jones Day is one of the leading global law firms serving the Latin American region through its offices in Mexico City and São Paulo, along with attorneys based in key business and legal centers such as New York, Houston, Dallas, Miami, and Madrid. Jones Day's Latin American experience extends to mergers and acquisitions, investigations and anti-corruption, projects and infrastructure, banking and finance, energy, dispute resolution, business restructuring, private equity and capital markets.
Managing partner: Stephen J Brogan
Europe and Middle East offices: Amsterdam, Brussels, Dubai, Düsseldorf, Frankfurt, London, Madrid, Milan, Munich, Paris, Saudi Arabia
US offices: Atlanta, Boston, Chicago, Cleveland, Columbus, Dallas, Detroit, Houston, Irvine, Los Angeles, Miami, Minneapolis, New York, Pittsburgh,
San Diego, San Francisco, Silicon Valley, Washington
Asia-Pacific offices: Beijing, Brisbane, Hong Kong, Melbourne, Perth, Shanghai, Singapore, Sydney, Taipei, Tokyo
Latin America offices: Mexico City, São Paulo
Main areas of practice:
Antitrust and competition law
Business and tort litigation
Business restructuring and reorganization
Cybersecurity, privacy and data protection
Employee benefits and executive compensation
Energy
Financial markets
Global disputes
Government regulation
Health care and life sciences
Insurance recovery
Intellectual property
Investigations and white-collar defense
Issues and appeals
Labor and employment
M&A
Private equity
Real estate
Securities litigation and SEC enforcement
State Attorney General enforcement, investigations and litigation
Tax
Technology
Main Contacts
| Department | Name | Email | Telephone |
| --- | --- | --- | --- |
| Managing Partner | Stephen J Brogan | | |