Jones Day > Brussels, Belgium > Firm Profile
Jones Day
Offices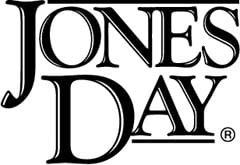 Jones Day
RUE DE LA RÉGENCE 4
1000 BRUSSELS
Belgium
Jones Day > The Legal 500
Rankings
Jones Day
handles complex, cross-border financing mandates, with a strong record advising lenders and borrowers on private equity acquisition finance transactions, as well as handling debt and equity capital markets work, debt restructuring, and financial services regulatory issues. Alongside private equity funds, the firm also advises international banks and corporates as well as public sector organisations. The team is led by
Ferdinand Brughmans
, who focuses on large-scale leveraged finance and syndicated lending deals, capital markets lead
Matthieu Duplat
, and
Michèle Grégoire
, who works with listed companies on loan restructuring and financial law issues.
Jones Day
acts for a global client base in Belgian competition issues, including merger approvals, cartel investigations, and a particularly strong record in abuse of dominance proceedings, offering standout cross-border expertise in sectors such as financial services, the public sector, and energy. The firm is able to handle Belgian elements of major global cases alongside Belgium-specific cases for global clients, and also offers antitrust litigation capabilities, able to represent clients before Belgian courts and the BCA.
Alexandre Verheyden
and
Bernard Amory

head up the team, with
Serge Clerckx
a key name for private enforcement work and
Yvan Desmedt
noted for his work in the public sector and financial services industry.
Laurent De Muyter
is well-regarded as an expert within the space, and was recently re-appointed as an assessor for the BCA.
Jones Day
handles a diverse range of complex mandates, including high-value merger reviews, abuse of dominance proceedings, state aid, and sectoral investigations, for a global client base that features leading names in key industries such as telecoms, chemicals, and financial services, among others. The broad practice has expertise across the full range of matters, and is led by the highly experienced
Bernard Amory

 and
Alexandre Verheyden
.
Serge Clerckx
is a key name for merger work, and
Laurent De Muyter
has advised major clients such as Deutsche Telekom on sectoral investigations.
Kaarli Eichhorn
leads the team's Nordic practice, and is experienced in multi-jurisdictional merger clearances and global antitrust matters, while
Philipp Werner
plays a key role in state aid cases. At counsel level,
Phillipe Laconte
 and
Geoffroy Van De Walle
have represented clients in high-profile proceedings in the telecoms and semiconductor spaces, respectively.
Underpinned by a substantial global network of offices,
Jones Day
is regularly engaged on a host of cross-border disputes and arbitral proceedings, representing both blue-chip multinationals and domestic entities operating in a range of sectors; from payment services and telecoms to energy and pharmaceuticals. Global disputes head
Sébastien Champagne
is a '
standout litigator
' whose wide-ranging workload encompasses product liability, trade practices, private enforcement disputes.
Michèle Grégoire
draws high-praise from a number of clients for her '
impressive
' contentious expertise and '
outstanding industry knowledge
', particularly in the banking and financial services arena, while the '
excellent
'
Vanessa Foncke
is proficient in both international commercial arbitration and disputes before the domestic courts. Other names to note for banking and finance disputes include newly promoted (January 2022) counsel
Corentin De Jonghe
, while associate 
Charlotte Van Themsche
is recommended for her expertise in collective redress. All named lawyers are based in Brussels.
Jones Day
stands out for its REACH expertise, advising a range of chemicals manufacturers and downstream users, particularly in the food industry, on licensing applications, and is particularly active on behalf of REACH consortia. The firm also offers specialist food and environmental law expertise, encompassing chemicals issues relating to product labelling and recall.
Ursula Schliessner
heads up the team, specialising in chemicals regulation and environmental law, with associate
Preslava Dilkova
also a key member of the team, handling product safety issues and REACH applications.
Jones Day
advises a range of food industry clients, including brands, manufacturers, distributors, and trade associations, on broad regulatory considerations relating to product development, distribution, and contentious issues relating to environmental contamination and product recall, with capabilities in regulatory compliance advice and litigation before enforcement bodies and European courts. The team is led by
Ursula Schliessner
, who has broad experience across environmental, food, and health and safety regulation.
Jones Day
has a strong focus on telecoms and tech sector regulatory work, combining knowledge of EU-level sector regulation with competition law, and is able to advise global businesses alongside public sector bodies on regulatory compliance and throughout sectoral investigations and enforcement actions brought by regulators, alongside representing clients in litigation before EU courts. The team is overseen by
Alexandre Verheyden
and
Bernard Amory

, highly experienced competition practitioners with expertise in the telecoms space, alongside IT and data regulatory specialist
Jörg Hladjk
.
Yvan Desmedt
 is also a key name, combining regulatory and antitrust expertise.
Jones Day
offers full-service regulatory support to life sciences and healthcare clients, including global pharma companies, research institutions, and a growing number of businesses in the cosmetics industry. The team offers standout expertise in M&A, intellectual property issues, product development and launch, and data protection issues, and is able to handle complex cross-border arrangements in collaboration with its global offices. The team is led by
Cristiana Spontoni
, a specialist in the pharma, medical devices, and cosmetic space, who handles cross-border transactional, regulatory, and privacy issues.
Jones Day
advises a broad client base encompassing big tech, telecoms, and traditional manufacturing companies on cybersecurity and data issues, with standout work on data breach responses, risk management, and data transfers, alongside privacy and data elements of cross-border M&A. The team, led by
Jörg Hladjk
, '
one of the top data protection lawyers in Belgium
', also offers strategic advice on the EU Cybersecurity Directive and upcoming European data legislation, as well as global regulatory issues in concert with the firm's international offices.
Drawing on the firm's considerable international network,
Jones Day
's life sciences and healthcare practice advises on the full spectrum of healthcare and life sciences-related issues with an emphasis on cross-border transactional and commercial work. Recent work includes assisting with high-profile cross-border investments and acquisitions. Clients include pharmaceutical companies, research institutes, and medical devices manufacturers, and the firm has a particularly strong offering in the digital health area.
Cristiana Spontoni
helms the practice, which includes regulatory expert
Ursula Schliessner
.
Jones Day
advises Belgian and international companies and private equity funds on the full range of corporate law issues, including M&A and investments, structuring and operational issues, and accompanying fundraising and regulatory issues. The firm has advised on the Belgian and European elements of major cross-border deals in the semiconductor space, as well as a number of high-value private equity deals. Practice head
Thomas De Muynck
stands out for his cross-border M&A expertise, most notably his work in the Japanese market, while
Jonas Van Den Bossche
has a strong focus on the industrials and chemicals spaces, advising on corporate and commercial law issues.
The longstanding IT and telecommunications department at
Jones Day
continues to aid clients through its assessment of industry developments in the technology and telecoms fields. The team is well-equipped to aid clients in this sector, possessing a wealth of experience in the full spectrum of matters, including compliance, antitrust and commercial work.
Bernard Amory

has provided long-term support on competition and regulatory mandates to media and IT companies alike  – both at the domestic and Europe-wide level.
Alexandre Verheyden
is a key contact for both private and public sector clients;
Thomas De Muynck
is routinely engaged in cross-border technology matters; and
Jörg Hladjk
 is active in data protection and cybersecurity work.
Jones Day
has continued to expand its footprint in private equity transactions, advising international investors such as AIP and Rockley Management on cross-border deals in concert with its global private equity platform, as well as increasing its share of domestic private equity-backed transactions, including buyouts, exits, minority investments, and portfolio M&A. The firm advises domestic and European funds, both private equity and venture capital, as well as working with target companies, particularly within the team's focus areas of tech and life sciences.
Thomas De Muynck
heads up the practice, specialising in work with US and European funds investing in Belgium, with
Jonas Van Den Bossche
also a key name for cross-border buyouts.
The team at
Jones Day
 is well equipped to handle contentious trading mandates, with its recent caseload including TBT agreements, EU trade deals and WTO obligations; the group also has experience appearing before the Court of Justice of the European Union. The department has seen an increase in instructions to assist with trade concerns in light of a rise in tensions globally. Practice head
Nadiya Nychay
joined the practice in June 2022 from
Dentons
; she is an experienced practitioner and routinely advises clients on customs, compliance and international trade matters.
Under the leadership of
Chantal Biernaux
, the labour and employment department at
Jones Day
 advises clients on the full range of collective and individual employment matters. Biernaux specialises in issues related to corporate restructurings, and is also strong in contract drafting and dispute resolution.
Jones Day
impresses with its cross-practice and cross-location cooperation and advises private companies from the energy sector and aviation as well as public institutions and EU member states. In addition to assisting with state aid matters, the team possesses further experience in EU and national court proceedings as well as state aid investigations before the European Commission. Frequently recommended competition and state aid lawyer
Philipp Werner
heads the practice.
Much of Jones Day's work in the competition sphere is cross-border, with the Paris team often working with other offices. Practice head Eric Barbier de la Serre led a team including Italian colleagues to successfully appeal Crédit Agricole Consumer Finance's fine by the Italian Competition Authority, while the Brussels team, headed by Brussels-based Charlotte Breuvart, acted for French client EDF in numerous acquisitions and joint ventures, gaining clearance from global competition authorities such as the European Commission, FCA and Polish and Chinese authorities. With a practice covering merger control and representation in cartel cases, the firm also covers state aid. Counsel Eileen Lagathu is also noted.
The
Jones Day
team is active on national and international level and represents a large number of clients before the Federal Cartel Office and the European Commission. The antitrust experts primarily operate from offices in Düsseldorf, Frankfurt and Brussels and handle antitrust fine and damages compensation proceedings, merger controls as well as abuse of market power issues, related competition law and antitrust compliance matters.
Johannes Zöttl
in Düsseldorf, whose main areas of expertise include abuse of market power matters, jointly heads the group with experienced antitrust litigator
Carsten Gromotke
in Frankfurt.
Jürgen Beninca
(cartel fines and damages proceedings) and
Philipp Werner
, who is experienced in merger control and based in Brussels, are other key figures.
Jones Day >
Firm Profile
The firm: Jones Day is a global law firm with more than 2,400 lawyers in 40 offices across five continents. The firm is distinguished by: a singular tradition of client service; the mutual commitment to, and the seamless collaboration of, a true partnership; formidable legal talent across multiple disciplines and jurisdictions; and shared professional values that focus on client needs.
Jones Day is an institutional partner for clients who seek counsel that seeks to understand them and their needs; that communicates with clients about their needs and the different tactics available for addressing those needs; that works seamlessly and impressively across offices and practices and with the client; that provides talent and expertise across subject areas and geographies; and that brings commitment and courage to the relationship and its engagements. We are formidable because every partner and every client has the entire global institution at their command and is a high priority of the Firm as a whole. We are true partners, with each other and, even more importantly, with our clients.
Regions of practice
Europe and Middle East: Jones Day provides a significant presence in Europe that offers clients more than 575 lawyers from its European offices in Amsterdam, Brussels, Düsseldorf, Frankfurt, London, Madrid, Milan, Munich, and Paris. The firm's lawyers counsel clients in administrative and public law, banking and finance, capital markets, competition law and regulatory, derivatives, market infrastructures, dispute resolution, and investigations.
In the Middle East, the Firm's Dubai-based lawyers have accumulated significant experience in most of the region's key industries and jurisdictions, advising on mergers and acquisitions and corporate transactions, projects and infrastructure, commercial transactions, real estate and construction matters, regulatory compliance, and dispute resolution.
United States: Surveys repeatedly list Jones Day as one of the most frequently engaged law firms by U.S. corporations for both transactional and disputes matters, and among the leaders in client service. Jones Day's more than 1,500 lawyers across its 18 U.S. offices collaborate to serve clients across practices and geographies on all major matters that span time-honored practices (antitrust, mergers and acquisitions, litigation, and government regulation) to more recently established and expanded areas (cybersecurity, life sciences, energy, and technology) that specifically address the contemporary challenges of an increasingly complex global business and legal environment.
Asia-Pacific: Jones Day has committed substantial resources and capacity to serve each of Asia's distinct markets, including China, Japan, Singapore and Southeast Asia, as well as Australia. Spread throughout ten offices in the region, the Firm's more than 180 lawyers represent clients in practice areas including antitrust, banking and finance, capital markets, corporate and commercial, energy, global disputes, intellectual property, labor and employment, mergers and acquisitions, private equity, real estate, and several others.
The majority of Jones Day's Asia-based lawyers are admitted to practice local law in their home jurisdictions. Most have practiced in more than one country, enabling Jones Day's Asia team to render multijurisdictional legal services. Jones Day has been granted a Qualifying Foreign Law Practice license (QFLP) in Singapore.
Latin America: Jones Day is one of the leading global law firms serving the Latin American region through its offices in Mexico City and São Paulo, along with attorneys based in key business and legal centers such as New York, Houston, Dallas, Miami, and Madrid. Jones Day's Latin American experience extends to mergers and acquisitions, investigations and anti-corruption, projects and infrastructure, banking and finance, energy, dispute resolution, business restructuring, private equity and capital markets.
Managing partner: Gregory M. Shumaker
Europe and Middle East offices: Amsterdam, Brussels, Dubai, Düsseldorf, Frankfurt, London, Madrid, Milan, Munich, Paris
U.S. offices: Atlanta, Boston, Chicago, Cleveland, Columbus, Dallas, Detroit, Houston, Irvine, Los Angeles, Miami, Minneapolis, New York, Pittsburgh,
San Diego, San Francisco, Silicon Valley, Washington, D.C.
Asia-Pacific offices: Beijing, Brisbane, Hong Kong, Melbourne, Perth, Shanghai, Singapore, Sydney, Taipei, Tokyo
Latin America offices: Mexico City, São Paulo
Main areas of practice:
Antitrust and competition law
Business and tort litigation
Business restructuring and reorganization
Cybersecurity, privacy and data protection
Employee benefits and executive compensation
Energy
Financial markets
Global disputes
Government regulation
Health care and life sciences
Insurance recovery
Intellectual property
Investigations and white-collar defense
Issues and appeals
Labor and employment
M&A
Private equity
Real estate
Securities litigation and SEC enforcement
State Attorney General enforcement, investigations and litigation
Tax
Technology
Main Contacts
| Department | Name | Email | Telephone |
| --- | --- | --- | --- |
| Managing Partner | Gregory M. Shumaker | | |