Firm Profile > Mayora & Mayora, S.C. > Tegucigalpa, Honduras
Mayora & Mayora, S.C.
Offices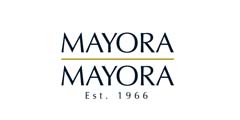 Mayora & Mayora, S.C.
CENTRO MORAZAN
TOWER 2, 14TH FLOOR, LOCAL 14
TEGUCIGALPA
Honduras
Mayora & Mayora, S.C. > The Legal 500
Rankings
Mayora & Mayora, S.C. offers dispute resolution services to clients across Honduras, with offices in both Tegucigalpa and San Pedro Sula, as well as acting alongside the firm's offices in Guatemala and El Salvador in multi-jurisdictional disputes. The team is experienced in litigation and arbitration, handling civil, commercial, labour and tax disputes, with additional expertise in public international law. The growing practice has recently seen an increase in work from clients in the real estate, leisure, energy and construction sectors. Odín Guillén Leíva heads the team and attracts praise for his 'leadership, commitment and knowledge of Honduran and international legislation'.
Testimonials
'Mayora & Mayora's key strength is its teamwork. They have worked together to develop the practice and draw on the skills of each member of the team to deal with their cases. In addition, they avoid the word "but" and always try to find solutions to clients' matters. It is a firm you can trust because they will do everything legally possible to resolve cases in their clients' favour. The other thing that stands out about the team is their dedication to their clients. They treat clients' disputes as if they were their own.'
'Odín Guillén Leiva's leadership, commitment and knowledge of Honduran and international legislation all contribute to the smooth running of his team. These abilities give him a clear perspective, which serves him well in identifying the best strategy for the client.'
Key clients
Applus Norcontrol
Larach & Cia
Grupo Terra (Uno Petrol Honduras)
Inversiones Ferrera
Publicidad Comercial
Latam Hotel Corporation
Futeca
Golan
Otis
Melt
The team at Mayora & Mayora, S.C. 'works well together to deal with matters thoroughly and within the required timeframe'. It has seen an increase in corporate work in a range of sectors, including construction, telecoms, hospitality and transportation, regularly assisting its solid domestic client base with corporate governance and commercial issues. The firm has a strong presence in Honduras, with offices in both the capital of Tegucigalpa and in the industrial centre of San Pedro Sula, and also handles regional deals with the assistance of its offices in Guatemala and El Salvador. 'Highly respected' managing partner Odín Guillén Leíva leads the practice.
Testimonials
'They keep us informed, seek input and are available whenever needed, especially during a crisis. Their accessibility is so essential to us. Because we are not on site in Honduras, we rely on this team to handle all legal issues, which are diverse and sometimes critical. They have proven many times that our faith in them is justified. I have recommended them to friends and family.'
'Odín Guillén has worked with us from the beginning of our relationship with Mayora & Mayora. He exhibits so many qualities needed for legal representation. First, he is a great listener, discusses options and sets high standards of services for all associates he supervises. He manages to always make us feel he has time for us. He brings a quiet, respectful and friendly demeanour to every situation in which I have seen him involved, an important skill when dealing with difficult negotiations. I know he is highly respected by those who consider him their mentor.'
'The team is organised and works well together to deal with matters thoroughly and within the required timeframe.'
Key clients
Galeas Arquitectos
Teca
Desarrollos Mir
Diunsa
Credimas
Agrinsa
Latam Hotel Corporation (Hyatt)
Transnetwork
Hermes International
Willingham Group
First established in Guatemala, Mayora & Mayora, S.C. has built up a strong presence in Central America's 'Northern Triangle', opening additional offices in Honduras and El Salvador. The firm is experienced in multi-jurisdictional M&A and financial transactions, with notable expertise in the energy sector. Among its areas of strength are debt issuances, debt restructuring, corporate finance and project finance. Its expertise in corporate and M&A matters extends to corporate governance, the establishment of businesses, corporate restructurings and compliance. In Guatemala, Claudia Pereira and senior partner Eduardo Mayora, who is also an expert in tax affairs, are among the key contacts for corporate and finance matters. The office in El Salvador is led by Manuel Telles, who is particularly skilled in banking and finance work, while Odín Guillén Leíva heads the Tegucigalpa and San Pedro Sula offices in Honduras.
Mayora & Mayora, S.C. >
Firm Profile
Mayora & Mayora, S.C. is a leading law firm in Central America that has existed for more than five decades with offices in Guatemala, Honduras and El Salvador.  Most recently, in 2019, the firm opened an office in San Pedro Sula, its second in Honduras and fourth overall. With a team of over 35 lawyers to assist clients in a wide-spectrum of legal matters, the firm uses a client-centric approach, assigning specialists to each matter so that the client receives the best possible solution. Mayora & Mayora was founded in the 1960s in Guatemala by Eduardo Mayora Dawe as one of the first institutionalized law firms in the country. It is the exclusive member for Guatemala of Lex Mundi, the world's largest network of private law firms.
Main areas of practice
Banking and finance: the firm boasts Claudia Pereira, Manuel Telles, María Fernanda Morales Pellecer and Jennifer Rodríguez on its roster, who have all been recognized as some of the area's most sought-after lawyers in banking and finance. The firm handles all areas of banking and finance law including loan financing, insurance and reinsurance, financial transactions and guaranties, structured finance, project finance, and financial regulation.
Civil: the firm handles all types of cases dealing with contract law, torts, estates and trusts and real estate.
Commercial and securities: the firm handles commercial contracts, unfair competition, and other commercial matters. It also advises clients on the law regarding investment funds, securities and derivatives. It assists investment firms to structure and license their operations, and has been outside counsel for the national securities exchange since its creation.
Corporate and M&A: the firm is renowned as one of the best corporate firms in the region. It provides legal services for a variety of corporate matters including mergers and acquisitions, joint ventures, corporate governance, and corporate restructurings.
Energy and telecommunications: the firm has one of the most celebrated lawyers in this practice area: Rafael Briz. The firm represents some of the region's largest energy and telecommunications companies. For example, the firm was integral in the privatization of the national telecommunications providers and electricity distributors in Guatemala.
Administrative: the firm is constantly handling bids for government contracts and also deals with many administrative cases in front of different ministries and their counterparts.
Intellectual property: this practice area is exclusively handled by its sister firm, Mayora IP, S.A. They specialize in the registration and protection of marks, patents, and other intellectual property rights. It is complemented by Mayora Domains, which has focused its services on domain name registration, management, and recovery of the client's domain name.
Labor and immigration: the firm practices frequently in labor-related matters including but not limited to, labor contracts, labor permits, filing documents with the labor authorities, collective bargaining agreements, and preparing internal procedure manuals. The firm also provides immigration legal services such as filing temporary and permanent residency applications and applying for work permits. The firm also has Jenniffer Mejía, one of the few experts in the region for occupational safety.
Litigation and arbitration: the firm is responsible for some of the most important commercial suits and arbitrations in the region in this practice area led by partner Paola Galich. The team has experience litigating in national courts and arbitrating both locally and abroad.
Taxation and trade: the firm is renowned for its tax work in planning, negotiating with the authorities, and representing clients in front of the tax authorities and courts. Many of its lawyers have specialized training in tax or have worked for the national tax authority.
Staff Figures
Partners : 1 Associates : 4 Staff : 6
Languages
English Spanish Italian
Memberships
WTS Alliance
Legal Briefings
Investment and business in Guatemala

Dr Eduardo Mayora A and Juan Pablo Gramajo of Mayora & Mayora discuss Guatemala's legal system and the opportunities available there for foreign investors.