Firm Profile > Finnegan, Henderson, Farabow, Garrett & Dunner LLP > Washington DC, United States
Finnegan, Henderson, Farabow, Garrett & Dunner LLP
Offices

Finnegan, Henderson, Farabow, Garrett & Dunner LLP
901 NEW YORK AVENUE, NW
WASHINGTON, DC 20001-4413
United States
Finnegan, Henderson, Farabow, Garrett & Dunner LLP > The Legal 500
Rankings
Finnegan, Henderson, Farabow, Garrett & Dunner LLP >
Firm Profile
Finnegan, Henderson, Farabow, Garrett & Dunner, LLP is a true full-service IP firm with experts in every area of IP and every technology. A comprehensive approach to clients' IP needs and Finnegan's mega-boutique size underpins their year-to-year, decade-to-decade preeminence in IP litigation across all industries and tribunals. From offices in the United States, Asia, and Europe, Finnegan continues to be one of the world's largest firms focusing on intellectual property, practicing all aspects of patent, trademark, copyright, and trade secret law, representing clients on IP issues relating to U.S. and European patent and trademark law, international trade, portfolio management, the Internet, cybersecurity, e-commerce, government contracts, antitrust, and unfair competition.
Finnegan offers full-service IP legal experience and technical expertise in virtually every industry and technology, including biotechnology, pharmaceuticals, biologics and biosimilars, chemicals, electronic devices and components, computers and software, financial services and business systems, artificial intelligence (AI) and machine learning (ML), digital health, nanotechnology, automotive, aerospace and aviation, industrial manufacturing, consumer products, media, food and beverage, medical devices, clean energy and renewables, robotics, sports and fitness, textiles, and 3D printing.
With the firm's practice centered on intellectual property, the firm is able to create economies of scale and focus all resources on providing the best tools, practices, and procedures for clients' IP matters. More than 300 of Finnegan's legal professionals hold degrees in scientific disciplines (over 60 hold PhDs), more than 200 are registered to practice before the U.S. Patent and Trademark Office (USPTO), and nearly 40 are former USPTO patent examiners. With more than 50 years' IP experience, Finnegan handles hundreds of litigation cases across the spectrum of IP-related venues, including district courts, the U.S. International Trade Commission (ITC), the USPTO's Patent Trial and Appeal Board (PTAB), the U.S. Court of Appeals for the Federal Circuit, and the U.S. Supreme Court. Since being the one of the first to file a petition and subsequently argue a post-grant review of a covered business method case following the implementation of the America Invents Act, Finnegan is one of the busiest law firms representing petitioners and patent owners in post-grant review proceedings, with more than 70 covered business method reviews (CBMs), more than a dozen post-grant reviews (PGRs, relatively few of which have been filed), and more than 800 inter partes review (IPR) proceedings. The firm files approximately 2,500 US and 1,000 foreign patent applications annually.
Surveys conducted by legal and business publications consistently rank Finnegan as one of the leading intellectual property law practices in the world. The firm is consistently ranked in the United States for contentious and prosecution trademark and patent work by publications including Managing Intellectual Property and The Legal 500, which have ranked Finnegan as a top tier firm in nearly every significant IP category for more than 10 years. The publications cite the firm's winning record, technical expertise, and deep bench of talent in all aspects of IP litigation, including trials, appeals, and proceedings at the USPTO and ITC investigations.
Representative engagements:
Upheld $140 million verdict finding that Time Warner Cable's internet voice service infringed five Voice over Internet Protocol (VoIP) patents owned by Finnegan client Sprint.
Represented AstraZeneca in Hatch-Waxman litigation involving patents protecting FARXIGA®, one of a new class of diabetes drugs called sodium-glucose cotransporter 2 (SGLT2) inhibitors.
Represented petitioner Google in a series of inter partes reviews challenging Uniloc's patents on systems and methods for initiating conference calls. Successfully secured institution and cancellation of all challenged claims in each proceeding.
Defended Toyota in an ITC action brought by Intellectual Ventures asserting five patents against certain thermoplastic encapsulated electric motors allegedly used in Toyota's vehicles. After a full trial, secured an initial determination from the ALJ of no violation of Section 337. Simultaneously secured final written decisions in multiple concurrent IPRs that the asserted claims were unpatentable.
Defended Propel Orthodontics against a preliminary injunction action filed by a competitor for patent infringement on orthodontic devices. The court denied any of the relief requested by the patentee, and on appeal, the Federal Circuit affirmed the district court's decision.
Provided ongoing strategic worldwide intellectual property counselling to Vertex with a focus on Vertex's FDA approved cystic fibrosis products, including Kalydeco®, Orkambi®, and Symdeko®, as well as several preclinical compounds, for several still-expanding patent portfolios protecting these approved and future products for treatment of cystic fibrosis.
Sample client list: AstraZeneca; Eli Lilly; FedEx; FIS; Google; LG; Nestlé; Otsuka; Philips; Sony; Sprint; Toyota
Main Contacts
| Department | Name | Email | Telephone |
| --- | --- | --- | --- |
| Managing Partner | Anand K. Sharma | anand.sharma@finnegan.com | +1 202 408 4446 |
| Chair | Mark D. Sweet | mark.sweet@finnegan.com | +1 202 408 4162 |
| Patent Litigation: Appeals; Arbitration and Other ADR; Branded Hatch-Waxman (ANDA); ITC Section 337; Patent Trial; Pre-Trial Strategy | Frank A. DeCosta, III, Ph.D. | frank.decosta@finnegan.com | +1 202 408 4012 |
| Post-Grant Proceedings: Appeals of PTAB Trial Decisions; Derivations; Interferences; IPR, PGR, and CBM | Joshua L. Goldberg | joshua.goldberg@finnegan.com | +1 202 408 6092 |
| Patent Office Examinations: Prosecution; Reexaminations; Reissue Proceedings; Appeals to the PTAB | Jill K. MacAlpine, Ph.D. | jill.macalpine@finnegan.com | +1 202 408 4105 |
| Patent Portfolio Management, Monetization, and Transactions: Antitrust and Misuse; Due Diligence; Licensing, Pooling, and Other Transactions; Opinions and Counseling; Patent Mining and Mapping; Portfolio Management | D. Brian Kacedon | brian.kacedon@finnegan.com | +1 202 408 4301 |
| European and UK IP Law: Designs; EPO Third Party Observations; EPO Opposition and Appeals; Patent Prosecution; Supplementary Protection Certificates (SPCs); Trade Marks; The Unitary Patent System (UPS) and the Unified Patent Court (UPC); United Kingdom Patent Law | Anthony C. Tridico, Ph.D. | anthony.tridico@finnegan.com | +44 (0)20 7864 2888 |
| Design Patents | Elizabeth D. Ferrill | elizabeth.ferrill@finnegan.com | +1 202 408 4445 |
| Trademark: Counterfeiting/Gray Market Goods; Domain Name Litigation and UDRPs; Trademark Counseling and Prosecution; Trademark Litigation; TTAB Litigation | Danny M. Awdeh | danny.awdeh@finnegan.com | +1 202 408 4353 |
| Trade Secrets | John M. Williamson | john.williamson@finnegan.com | +1 202 408 4282 |
| Copyright | Margaret A. Esquenet | margaret.esquenet@finnegan.com | +1 202 408 4007 |
| Export Control | William H. Pratt | bill.pratt@finnegan.com | +1 202 408 4054 |
| Advertising | Anna B. Naydonov | anna.naydonov@finnegan.com | +1 202 408 4427 |
Languages
Arabic Chinese Farsi French German Hebrew Hindi Italian Japanese Korean Portuguese Russian Spanish
Memberships
American Intellectual Property Law Association (AIPLA) International Trademark Association (INTA) Intellectual Property Owners Association (IPO) American Bar Association (ABA) Licensing Executives Society (LES)
Trusted Advisor: The Power of Collaboration
Trusted Advisor. Working as a business partner with your clients
In this video and print segment, IP specialist Finnegan detail how their collaborative approach makes for a unique culture which is designed to allow them to work with clients in a way which is cognizant of the challenges facing all companies today.
Managing Partner Mark Sweet and Chairman, James Monroe, discuss with Catherine McGregor, Publishing Director, The Legal 500 (In – House) and GC Magazine topics such as how to avoid silos, creating a distinct culture, collaboration for and with clients and what is the key lesson a client has taught them.
Culture and Collaboration
Lawyers as business advisors
Diversity and Inclusion
Our story
At Finnegan, diversity and inclusion are core values that we live every day in thought, approach, and solutions. In fact, they are so much a part of our culture, we are consistently ranked as one of the nation's top law firms for overall diversity.
Finnegan traces its roots to 1965, when Marc Finnegan and Doug Henderson established an intellectual property law firm designed to serve the growing needs of national and international clients. Finnegan hallmarks are many, but the one that defines us most clearly is that we focus on the practice of intellectual property law. This means over 90 percent of our attorney recruits possess some sort of science or engineering background. Of Finnegan's nearly 300 professionals possessing a science or engineering degree, more than 60 have a doctorate in a technical field. Workplace statistics show that women, black, and Hispanic professionals continue to be underrepresented in the Science, Technology Engineering, and Math (STEM) workforce. Despite what others might perceive to be daunting U.S. workplace and talent pool statistics, Finnegan has worked creatively and aggressively to excel in recruiting, developing, and promoting extraordinary and diverse professionals within its ranks. The results speak for themselves: 66 percent of the incoming summer 2019 class members are diverse. Our professionals are multilingual and multicultural, and they work with clients in real time around the world. Our professionals hail from locations ranging from Romania to Mississippi to Colombia to Taiwan to Niger. For more than 50 years, we have maintained a keen pride in our ability to hire, retain, and promote some of the best and most diverse IP law talent in the world.
Finnegan Innovation
These healthy statistics don't happen in a vacuum. The firm works diligently and creatively to hone existing programs and develop new ones, ensuring that when it makes promotional decisions, our attorneys and administrative professionals are given a competitive edge.
For example, our firm has a robust training curriculum (L.E.A.P.: Learn, Enrich, Achieve, Progress), designed to support the continued growth and development of attorneys at all levels. Finnegan believes that training and ongoing education are essential to developing the best attorneys and advocates for our clients. With multiple training and education components, L.E.A.P. is designed to enhance the firm's existing training and mentoring activities throughout the year. This highly-ranked program (#8 in Formal Training, Vault 2018) arms our team with the tools and resources necessary to practice law in an ever-evolving legal and business market.
The L.E.A.P. calendar includes the following programs: litigation training, advanced legal writing, advanced patent prosecution, practice before the Patent Trial and Appeal Board (PTAB), advanced technical and legal research, business development training and individualized coaching, billing and timekeeping, budget development, accounting for lawyers, persuasive speaking, law firm economics, presentation skills, leadership, management, and delegation.
For those new to patent prosecution, Finnegan offers a prosecution bootcamp to introduce our newest professionals to the practice. The bootcamp is supplemented by bi-monthly prosecution roundtables, in which Finnegan experts discuss developments in the law and how it impacts our day-to-day prosecution practice.
Persuasive, precise, and compelling writing is something we strive for at Finnegan. Our writing trainers hone the legal writing skills of our attorneys through classroom teaching and one-on-one writing consultations. Sample classroom topics include brief writing, writing as an advocate, advanced legal writing, and writing as a non-native English speaker.
Every other year, our top litigators teach an in-house litigation skills series, taking a litigation matter from its inception (how to develop case strategy with your client) to its conclusion (how to write and argue appellate briefs). These classroom programs are supplemented with experiential learning workshops, including topics about effective deposition strategies, how to interact with experts, and how to conduct cross- and direct-examination of witnesses. The capstone litigation experience occurs with our senior associates, who can participate in the University of Virginia Trial College, including a mock trial from start to finish, learning from the best trial attorneys in the country.
Senior associates seeking to improve their practices and attract clients are offered a comprehensive business-development training and coaching program. The six-month program includes a preliminary assessment, group training sessions, individual coaching sessions, and related business development and marketing activities.
Finnegan was one of the first firms in the country to implement a comprehensive new partner training and coaching program. As part of this year-long program, new partners are paired with a share partner advisor, whose charge is to meet regularly with the new partner to discuss workload and business and career development, and to serve as a sounding board and advocate as the new partner progresses to equity partner consideration. The training curriculum includes topics such as: Leadership Development (new partners learn the fundamental tenets of leadership during immersion and capstone training programs and are paired with a leadership/executive coach who works with the new partner one-on-one for a year); Budgets and Finances (including Color Accounting, designed to assist new partners in understanding the business imperatives and finances of firm clients); Advanced Pitch Workshops (new partners emulate the role of the pitching attorneys, and share partner advisors play the role of the client, all under the tutelage of our communications expert/coach); How to Prepare Your Compensation Memo (designed to give new partners up-to-date and transparent information as to how best to present her/himself to the Compensation Committee for compensation and elevation purposes); and a roundtable with members of the management committee, share partner advisors, and practice group leaders (designed to arm new partners with best practices for navigating the nuances of partnership).
Diversity and inclusion training includes topics such as The Diversity Wheel (two parts) and Overcoming Bias as a Leader. The firm's compensation, management, and review partner committees took part in a recent day-long experiential workshop on how to avoid implicit bias in talent management. Finnegan was proud to implement its first ever six-part Women's' Leadership Series for female attorneys and female managers/leaders. Our Women's Forum serves the internal educational and networking needs of our women attorneys.
Finnegan's women partners recently launched Finnegan FORWARD: Focused on Raising Women's Advancement, Representation, and Development. Finnegan FORWARD has three main objectives: (1) establish business initiatives for women attorneys; (2) increase internal and external networks for women attorneys; and (3) provide career advancement and business development training programs tailored specifically to women.
As expected, Finnegan FORWARD is demonstrating the best of the firm's collaborative culture—many women are volunteering to lead various sub-initiatives and joining together to find solutions to address systemic barriers. We have hosted business development training; a women's leadership forum featuring a roundtable discussion and follow-up article; networking breakfasts, dinners, and receptions for women in IP; community outreach programs for elementary school children and victims of sexual violence; in addition to sponsorship of women's conferences globally.
Our Finnegan FORWARD efforts advance the firm's ultimate goals for our women attorneys: raising external profiles, building and expanding networks, and securing profitable work. Finnegan also actively participates in several external initiatives targeting retention, professional and business development, and promotion of our women, minorities, and lesbian, gay, bisexual, transgender, and queer (LGBTQ) colleagues, including Charting Your Own Course (CYOC) and the Leadership Council on Legal Diversity (LCLD) Fellow and Pathfinder external development programs for minority attorneys.
In 2018, the firm joined the Mansfield Rule 2.0, becoming one of 65 law firms nationwide participating in this program modeled after the Rooney Rule, which calls for increased diversity in the National Football League's coaching ranks.
As a Mansfield Rule adopter, we are expected to consider a diverse slate of candidates for purposes of recruitment, promotion, and leadership, to include:
Equity Partner Promotions
Lateral Partner and Mid/Senior Level Associate Searches
Practice Group & Office Head Leadership
Executive Committee and/or Board of Directors
Partner Promotions/Nominations Committee
Chairperson and/or Managing Partner
Results matter. Thirty-eight percent of our equity partners are women or attorneys of color; 56 percent of our non-equity partners are women or attorneys of color; women and/or attorneys of color make up 60 percent of firm's partnership nominating committee (conducting partnership admission/elevation due diligence/recommendations); more than 40 percent of our management and compensation committees are comprised of women and attorneys of color; and one-third of our practice groups/sections are chaired by women or attorneys of color. Two of our offices are led by female managing partners.
Finnegan's management committee recently approved an alternate/off-track associate program, recognizing the need to offer a variety of career paths for attorneys who possess invaluable skill sets, but who may not wish to pursue partnership at a particular point in their professional or personal lives. More than 20 years ago, the firm established two part-time options (80 percent and 60 percent time), which, regardless of gender or parenthood status, provide attorneys with a continued path to partnership while working a reduced schedule.
Finnegan Recruitment
It takes a special kind of lawyer to work at Finnegan. Not only do our lawyers have law degrees, but all our patent lawyers have scientific or technical degrees. The firm's success and growth are proof of the benefits of a collaborative culture that supports a range of initiatives to attract diverse talent. The Finnegan Diversity Scholarship, established in 2003, awards $15,000 per year for tuition and law school fees, as well as an offer to join the firm's summer associate program. Over $400,000 has been awarded to student applicants since the inception of the scholarship.
Results matter. Typically, more than half of our summer associate programs are comprised of women and minority students. In fact, the incoming 2019 summer class is 66 percent diverse—women, of color, and/or LGBTQ students. In 2018, over 70 percent of our summer class members were diverse.
Finnegan Collaboration
Finnegan proudly participates in the Leadership Council on Legal Diversity (LCLD), hosting Fellows and Pathfinders for the past several years. We have formed relationships with many associations and educational institutions committed to developing minority and women lawyers. Our attorneys participate in and support these organizations by teaching, serving leadership roles, and co-sponsoring IP-related events focused on diverse audiences. Finnegan has a strong history of supporting diversity and women in the legal and IP profession. The firm is active in the AIPLA Diversity Committee and the Women in IP Law group. We have been a major sponsor of the annual Women in IP Law dinner since 2008, and for years we have sponsored the AIPLA Diversity Reception.
Howard University Law School has honored Finnegan for its contributions to the university's Institute of Intellectual Property and Social Justice, which the firm has proudly supported since its beginning. For fifteen years, our attorneys have taught an advanced patent law and social engineering course. In 2003, the firm began its collaboration with Howard University Law School to present a one-day Intellectual Property Law Seminar that continues to expand each year in number of attendees and lecturers.
Finnegan is an annual supporter of the Hispanic National Bar Association Intellectual Property Law Institute (IPLI), which addresses underrepresentation of Hispanics in IP law. The initiative immerses Latinx law students with key members of the federal judiciary and administrative agencies, legal scholars, and attorneys in IP and tech law.
Our relationship with the Asian American bar is a strong one, regularly sponsoring or supporting a wide range of bar and community events. Finnegan is a long-standing sponsor of the National Asian Pacific American Bar Association (NAPABA) Annual Convention. Finnegan attorneys have held high-level positions, including president of NAPABA; member of the NAPABA board; and president of affiliate APABA of the Greater Washington, D.C. Area. In addition, we are a regular sponsor of the APABA Education Fund (AEF) annual scholarship dinner.
A truly diverse environment is one in which everyone is a teacher—and a learner. This philosophy is the basis of the mentorship program at Finnegan. All our new lawyers are paired with a senior associate and a partner advisor who share similar interests and backgrounds. Our collegial nature ensures that doors are always open, and questions—no matter the nature—are always answered.
Finnegan Professional Staff
Progress related to diversity and inclusion is not limited to associates and partners, which can often be the focus in many law firms. Finnegan is equally proud of its diversity among support staff and management and its support of career advancement and promotions for staff.
For example, of the 74 staff manager employees in 2018:
45 were promoted/had career paths (60.8%)

of the 45 promoted, 34 were women (75.6%)
of the 34 women promoted, 13 were people of color (38.2%)
12 out of 13 litigation case managers were promoted (92.3%);

of the 12 promoted, 7 were women (58.3%)
of the 7 women promoted, 3 were people of color (42.9%)
4 out of 6 supervisors were promoted (66.7%)

of the 6 promoted, 2 were women (33.3%)
of the 2 women promoted, 1 was a person of color (50.0%)
21 out of 35 managers were promoted (60.0%)

of the 21 promoted, 19 were women (90.5%)
of the 19 women promoted, 10 were people of color (52.6%)
5 out of 14 director-level corporate executives were promoted (35.7%)

of the 5 promoted, 5 were women (100.0%)
3 out of 6 chief-level corporate executives were promoted (50%)

of the 3 promoted, 2 were women (66.67%)
Occasionally, we let others speak for us
In the Vault Guide's 2019 survey of the leading law firms for women, minorities, and overall diversity, Finnegan ranks in the top 10 in each of these categories. The American Lawyer similarly includes the firm in the top 25 in its 2018 survey of the leading 100 U.S. law firms for overall diversity, and in 2019, we earned a perfect score of 100 percent on the Human Rights Campaign Foundation's Corporate Equality Index (CEI), a national benchmarking survey and report on corporate policies and practices related to LGBTQ workplace equality. We are particularly pleased to be identified by Working Mother magazine as a top 100 company for working mothers for the last six years. Only four law firms in 2018 received this distinguished recognition.
Much has transpired since the firm's founding in 1965. What has not changed, however, is the firm's laser focus on being the best IP law firm in the world; we are a firm populated, managed, and led by diverse attorneys and professionals at every level. This is what our clients expect, and what we will continue to demand of ourselves.
| | | | | | | | | | | | | | | | | |
| --- | --- | --- | --- | --- | --- | --- | --- | --- | --- | --- | --- | --- | --- | --- | --- | --- |
| Firm has a written diversity strategy that has been communicated to all Firm attorneys. | Firm gives billable credit for work that is directly related to diversity efforts (but is not pro bono work). | Firm ties a component of partner compensation to diversity efforts. | Firm has a diversity committee that includes senior partners and that reports to the Firm's highest governing body. | Firm has a full or part-time diversity professional who performs diversity-related tasks. | Firm has affinity or employee resource groups for its women and diverse attorneys, which meet at least quarterly. | Firm has a succession plan that specifically emphasizes greater inclusion of women and diverse lawyers. | Firm mandates and monitors that minority and women attorneys have equal access to clients, quality work assignments, committee appointments, marketing efforts and Firm events. | Firm requires inclusion of at least one diverse candidate in all hiring decisions. | Firm policy specifically prohibits discrimination based on sexual orientation, gender identity and gender expression. | Firm provides opportunity for attorneys to voluntarily disclose their sexual orientation or gender identity and expression through Firm data collection procedures. | Firm policy specifically provides for paid maternity leave. | Firm policy specifically provides for paid paternity leave. | Firm has a formal, written part-time policy that permits partners to be part-time. | Firm has a flex-time policy. | Firm provides for or mandates diversity training for all lawyers and staff. | Firm has a supplier diversity program. |
| T | | T | T | T | T | | | | T | T | T | T | T | T | T | |
Diversity Leadership Q&A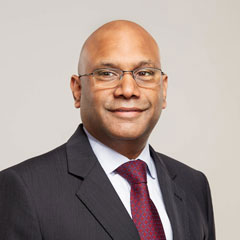 What is the ethos behind the firm's approach to diversity?
We are committed to promoting and strengthening a diverse and inclusive workplace where all feel welcome and included. By cultivating a work environment of respect and inclusion for individuals from many backgrounds, we position ourselves to offer the most creative perspectives to our broad and diverse client base, attract and retain the finest talent, and grow through the diverse culture within our walls. Our strategy to enhancing diversity and inclusion includes initiatives that focus on recruiting, retention and development, promotion, professional association involvement and community relations.
What has a more diverse and inclusive workplace brought to your firm, and also to your clients?
Having a more diverse and inclusive workplace provides exposure to differing cultures and points of view. It increases morale, as everyone feels valued and that they have something to contribute to the overall goal of the firm. It also increases the firm's chances of attracting even more diverse talent in the future.
Of course, our clients also benefit from the different, creative perspectives that come from having a team of diverse talent working on their matters. Our clients who are often situated globally, are confident in knowing that we can address any challenge with talented teams that hail from a myriad of backgrounds and cultures.
How do you encourage a more diverse and inclusive workplace?
We promote a more diverse and inclusive workplace by creating a culture that treats all fairly and makes all feel welcome. We host heritage month events throughout the year, honoring various groups and cultures. We make unconscious bias training available to all of our employees to provide awareness and to educate regarding solutions that work when facing or witnessing bias. We also periodically review and update policies and procedures to ensure that they accomplish inclusivity.
What is needed to help bring more diverse candidates into the legal profession?
This is a continuing effort where we strive to reach students early and often regarding opportunities available in the legal profession, ensuring that they see those who look like them succeeding in the legal profession. Once we bring candidates into the profession, we work with the professional to provide consistent mentoring and development.
What are your policies for recruitment, and what are the major challenges?
One of the hallmarks that clearly defines Finnegan is our focus on intellectual property law. This means over 90% of our attorney recruits possess some sort of science or engineering background. In fact, of the over 325 professionals at Finnegan possessing a science or engineering degree, over 80 of them have a Ph.D. in a technical field. Women, Black, and Hispanic professionals continue to be underrepresented in the STEM workforce. We have worked creatively and aggressively to excel in recruiting, developing, and promoting extraordinary and diverse professionals within its ranks.
As a private law firm, our hiring practices are not subject to many of the affirmative action laws and procedures that mandate certain types of hiring best practices. Nonetheless, we impose discerning best practices on ourselves, always with the goal of hiring and retaining as diverse a workforce as possible. These practices include but are not limited to: blind screenings of candidates, generous diversity scholarship awards for our attorney-type personnel, and an illustrious track record of promoting women and minorities that we hire into leadership positions.
For professional staff hiring, we partner with diverse colleges and universities to expose diverse undergraduate and graduate students to our industry, including outreach to diverse school alumni groups to source for recent graduates. When recruiting attorney personnel, we partner with various national and regional organizations including diversity professional associations and student groups, schools that serve predominantly minority populations, virtual veteran career fairs, nonprofit organizations, and state and federal agencies that specialize in the training and placement of people with disabilities. Job ads are posted on online job boards and websites as opposed to only recruiting in the firm's geographic area, as a way to diversify the candidate pool. We minimize biases in the recruiting process by prescreening all candidates before advancing for manager interviews, and hiring managers are coached and trained on best practice hiring and management skills. A few additional initiatives and programs include: discussing recruiting initiatives once a year with a U.S. Army recruiting specialist to source veteran candidates; assignment of a mentor to each staff new hire, who is culturally, ethnically or opposite gender whenever possible, which helps employees integrate into the firm socially; offer Employee Referral Bonus Program to incentivize already diverse staff to refer friends and family for open positions; and we carefully review job descriptions and vacancy announcements when determining the type of experience necessary to be successful in the role, ensuring that the basic qualification requirements are the minimum necessary for the position and higher levels are listed as preferred qualifications.
Retention of diverse staff is a critical issue – what are the programs your firm has in place that you feel will help retain your staff?
Investing in the people at all levels of the organization, professionally, personally and financially is critically important to us. Recently, more than 12 unique training programs and over 13 unique management/leadership training programs were delivered to develop business skills and support professional development in our personnel. Staff development topics ranged from customer service, reducing speaking anxiety, business writing/grammar, building trust, dealing with difficult people and situations, and the gift of feedback. Management/leadership development programs included mentoring: get one and/or be one, talking to employees about sensitive subjects, and productive leadership for team productivity. Training and development in diversity and inclusion topics included topics such as The Diversity Wheel (two parts) and Overcoming Bias as a Leader. Additionally, we are proud to implement the firm's Women's Leadership Series for our female attorneys and female managers/leaders. Our Women's Forum serves the internal educational and networking needs of our women attorneys, Finnegan Women's Business Initiative focuses on external promotion of our women attorneys. The firm explicitly focuses on including diverse and minority colleagues among those considered for these opportunities. We also have other internal resource groups, such as an LGBT Committee and a new parent group, designed to address any issues relevant to the interests of its members.
We also actively participate in a number of external initiatives targeting retention, professional and business development, and promotion of our women, minorities and LGBTQ colleagues: (1) Charting Your Own Course (CYOC) external developmental program for attorneys of color; and, (2) Leadership Council on Legal Diversity (LCLD) Fellow and Pathfinder external development programs for minority attorneys.
Trusted Advisor: Women in Leadership
Trusted Advisor. Working as a business partner with your clients.
In a cross-platform collaboration between GC magazine and leading IP law firm Finnegan, key partners and senior in-house clients explore the challenges for women in assuming leadership roles in the legal profession. Through a series of videos and an extensive editorial, informed by a full-day summit held in Washington DC, the collaboration gleans an insight into just what it means to be a leader and the strategies employed by those who have made it to the top of the legal profession, as well as what can be done to foster an environment which both recognises and develops the potential of future leaders.
Fostering the Development of Future Female Leaders
Unique Challenges
Barriers for Women
Top Tier Firm Rankings
Firm Rankings