Jackson Lewis P.C. > Indianapolis, United States > Firm Profile
Jackson Lewis P.C.
Offices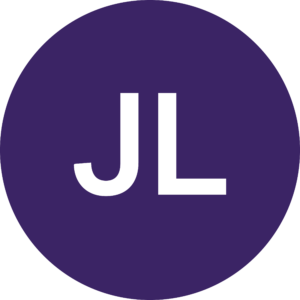 Jackson Lewis P.C.
211 N. Pennsylvania Street
Suite 1700
INDIANAPOLIS, IN 46204
United States
Jackson Lewis P.C. > The Legal 500
Rankings
Jackson Lewis P.C.
's national practice has seen particular growth in the areas of healthcare, transportation and oil and gas. The firm is led by Atlanta-based co-leader
Jonathan Spitz
, who works in union management for the oil and gas sector, and Hartford, Connecticut-based co-leader
Richard Vitarelli
, who is involved in labor relations, collective bargaining and multiemployer pensions benefits. 
Laura Pierson-Scheinberg
, from the Orange County office, has overseen contentious negotiations between employers and unions representing thousands of workers, and assisted in negotiating a contract without labor strife. Litigation practice manager
Alan Feldman
is another key name in the team, handling employee discipline and unfair labor practice charges from the Phoenix office.
Practice head(s):
Jonathan Spitz; Richard Vitarelli
Other key lawyers:
Testimonials
'Solution-oriented. Cost-effective. They are our go to firm for all labor disputes and employee training for harassment and discrimination compliance.'
'Responsive, always available, fully understand our business and corporate culture.'
Key clients
Equinor US, LLC
The Johns Hopkins University
Howard University
Nationwide Insurance
Daniel G. Schuster Inc
County of Santa Clara
Sofco Erectors, Inc.
Exxonmobil
Work highlights
Represented a company in challenging the method used by the pension fund to calculate the company's withdrawal liability after its bargaining relationship with the union terminated. In a precedent setting decision, the Sixth Circuit Court ruled that the fund's use of the Segal Blend was unlawful, and that the fund instead should have used its higher funding interest rate.
Represented an international oil-and-gas company in a union decertification campaign that involved 170 eligible voters at a facility that had been unionized for more than 50 years.
Assisted a pension plan in the $162m acquisition of substantially all the assets of an entity with significant (approximately $85m) potential withdrawal liability exposure involving eight multiemployer pension plans (MEPPs).
Jackson Lewis P.C.
fields a sizeable team of employment law specialists dedicated to advising on management and workplace issues. The firm has the size and resources to provide advice across a range of areas, including employment applications, background checks, disability and leave management, fitness for duty examinations, handbooks and personnel policies, reductions in workforce, and preventing violence in the workplace. The team is led by New York-based partner
Kevin Lauri
and
William Anthony
in Albany. Other prominent lawyers include
Katherine Van Dyke
in Detroit; she specialises in the manufacturing and chemicals sectors.
Daniel Doron
joined from
McDermott Will & Emery LLP
at the start of 2022.
Practice head(s):
Richard Greenberg; Susan Groff; Patricia Anderson Pryor
Other key lawyers:
Key clients
DuPont
Haas & Wilkerson Insurance
Metro Atlantic Athletic Conference
America East Conference
NHL Alumni Association
Work highlights
Advising DuPont on labor relations matters, benefits and immigration in all states and territories in which the company operates.
Advised multiple clients on remote work arrangements for employees, including multi-state support for a new and growing remote worker population.
Advising clients on complying with California regulations and requirements.
Jackson Lewis P.C.
focuses on the defense of ERISA class action litigation nationwide, with a growing focus on defending single-plaintiff ERISA matters. The firm handles 401(k) litigation, COBRA class actions, and mental health and healthcare-related cases, among others. The firm is led by New Orleans-based partners
Howard Shapiro

 and
René E. Thorne
, with key support from
Charles F. Seemann
and
Stacey C.S. Cerrone
.
Practice head(s):
Howard Shapiro; René Thorne
Other key lawyers:
Testimonials
'Excellent industry expertise and experience in the ERISA field; very high level of responsiveness and client service.'
Key clients
MGM Resorts International
Charles Schwab
Sutter Health
Evonik
MidAmerican Energy Company
University of Tampa
Juniper Networks, Inc.
Pfizer Inc.
Estée Lauder
Biogen
Work highlights
Representing seven individual and institutional defendants in a breach of fiduciary duty class action filed in Chicago.
Representing a contactor in a class action suit alleging that the client failed to comply with notice requirements relating to continuation of medical coverage under COBRA.
Labor and employment specialist law firm
Jackson Lewis P.C.
acts for clients across the retail, healthcare, technology, energy and hospitality sectors on a range of employee benefits and executive compensation matters. In the firm's Baltimore office,
Joy Napier-Joyce
heads the team and advises on compliance issues relating to qualified retirement plans under ERISA and the IRS, while
Kellie M. Thomas
focuses on deferred compensation matters, including Section 409A issues, as well as defined benefit plans and HIPPA compliance mandates. South Carolina-based
Suzanne G. Odom
is another key member of the team.
At 
Jackson Lewis P.C.
 team has experience advising on non-immigrant and immigrant visa matters and regulatory compliance work. The team is jointly managed by Omaha-based
Amy Peck
who handles employment-based immigration law and business immigration expert
Otieno Ombok
in New York. In Washington DC, co-head of the group 
Michael H. Neifach
advises on border security matters and represent employers in investigations by the Department of Homeland Security. He is supported by 
Brenda Oliver
who joined from 
Fragomen, Del Rey, Bernsen & Loewy
in September 2021. Also in DC is 
Minnie Fu
, who co-leads the international employment practice group and is the key contact for employment visas. The team also advises on travel restrictions, particularly amidst the ongoing Covid-19 pandemic.
Practice head(s):
Amy Peck; Michael Neifach; Otieno Ombok
Other key lawyers:
Work highlights
Represented a company in processing multiple intracompany transferee visa petitions, which in turn established the company's eligibility to pursue a blanket visa petition.
Advised a foreign national employee and his spouse on an approval of adjustment of status.
Boutique law firm
Jackson Lewis P.C.
is noted for defending clients before trial and appellate courts as well as arbitration proceedings involving wage and hour claims, discrimination and harassment allegations as well as trade secret and antitrust cases. Skilled in class, collective and single-plaintiff cases, the team benefits from the ability to leverage the firm's e-discovery capabilities when handling complex litigation. It is managed by Orange County-based
Samantha Hoffman
 and chaired by
Kevin Lauri
 in New York. The class action and complex litigation practice group is jointly led by wage and hour experts
Mia Farber
 in Los Angeles,
David Golder
 in Hartford and
Eric Magnus
 in Atlanta.
Nadine Abrahams
 in Chicago directs the general employment litigation practice group alongside Orlando-based litigator
Stephanie Adler-Paindiris
. Other key names include
Stephen Silvestri
 in Baltimore, 
Debra Weiss Ford
 in Portsmouth and
Katherine Van Dyke
 in Detroit.
Reynaldo Velazquez
, formerly at
Ford & Harrison LLP
,  joined the Miami office in November 2021 and
Garen Dodge
, formerly at
Epstein Becker & Green, P.C.
, joined the Washington DC office in July 2021. Las Vegas-based 
Lisa McClane
left the firm in June 2021 for
Fisher & Phillips
.
Practice head(s):
Kevin Lauri; Samantha Hoffman; Mia Farber; David Golder; Eric Magnus; Nadine Abrahams; Stephanie Adler-Paindiris
Testimonials
'Their customer service, follow up and attention to detail have been second to none. They are the best law firm we have ever worked with.'
'The firm leadership and accessibility of Christopher Valentino the managing partner was extremely detail oriented and top shelf.'
'In an extremely complex litigation we dealt with Jeffrey Brecher the lead partner assisted by Alex Villanella another excellent young partner. They were extremely fair with their billing and gave us excellent legal representation 7/24 365 days a year.'
Key clients
Pfizer
Walmart
DaVita Inc
GEICO
Johns Hopkins University
City of Portsmouth
Catholic Medical Center
BMW Manufacturing Co LLC
Advance Auto Parts Inc
Old Dominion Freight Line Inc
Work highlights
Successfully represented a federal contractor against FLSA claims by a collective of approximately 65 plaintiffs.
Successfully assisted DGS with a jury trial of two class action claims involving over 1,000 employees and complex claims of breach of contract, violation of wage laws, and common law claims of unjust enrichment.
Represented Cellmark Paper Inc in a multimillion-dollar commission dispute that is pending in Connecticut Superior Court, involving claims of breach of contract, failure to page wages and retaliation.
Jackson Lewis P.C. >
Firm Profile
Focused on labor and employment law since 1958, Jackson Lewis P.C.'s 950+ attorneys located in major cities nationwide consistently identify and respond to new ways workplace law intersects business. The firm helps employers develop proactive strategies, strong policies and business-oriented solutions to cultivate high-functioning workforces that are engaged, stable and diverse, and shares its clients' goals to emphasize inclusivity and respect for the contribution of every employee.
Main Contacts
| Department | Name | Email | Telephone |
| --- | --- | --- | --- |
| Advice and Counsel | Richard I. Greenberg (New York City) | Richard.Greenberg@jacksonlewis.com | 212-545-4080 |
| Advice and Counsel | Susan E Groff (Los Angeles) | Susan.Groff@jacksonlewis.com | 213-689-0404 |
| Advice and Counsel | Tasos Paindiris (Orlando) | Tasos.Paindiris@jacksonlewis.com | 407-246-8440 |
| Affirmative Action, OFCCP & Government Contract Compliance | Matthew J Camardella (Long Island) | Matthew.Camardella@jacksonlewis.com | 631-247-4639 |
| Affirmative Action, OFCCP & Government Contract Compliance | K Joy Chin (Long Island) | Joy.Chin@jacksonlewis.com | 631-247-4613 |
| Class Actions & Complex Litigation | Mia Farber (Los Angeles) | Mia.Farber@jacksonlewis.com | 213-630-8284 |
| Class Actions & Complex Litigation | David R. Golder (Hartford) | David.Golder@jacksonlewis.com | 860-522-0404 |
| Class Actions & Complex Litigation | Eric R. Magnus (Atlanta) | Eric.Magnus@jacksonlewis.com | 404-525-8200 |
| Collegiate & Professional Sports | Paul V. Kelly (Boston) | Paul.Kelly@jacksonlewis.com | 617-305-1263 |
| Corporate Diversity Counseling | John M. Bryson II (DC) | John.Bryson@jacksonlewis.com | 703-483-8318 |
| Corporate Diversity Counseling | Weldon H. Latham (DC) | Weldon.Latham@jacksonlewis.com | 703-483-8333 |
| Corporate Governance & Internal Investigations | Richard J. Cino (Berkeley Heights) | Richard.Cino@jacksonlewis.com | 973-451-6324 |
| Corporate Governance & Internal Investigations | David R. Jimenez (Hartford) | David.Jimenez@jacksonlewis.com | 860-522-0404 |
| Disability, Leave & Health Management | Joseph L. Lynett (White Plains) | Joseph.Lynett@jacksonlewis.com | 914-872-6888 |
| Disability, Leave & Health Management | Sheri L. Giger | Sheri.Giger@jacksonlewis.com | 412-338-5146 |
| Disability, Leave & Health Management | Katharine C. Weber (Cincinnati) | Katharine.Weber@jacksonlewis.com | 513-898-0050 |
| Employee Benefits | Joy M. Napier-Joyce (Baltimore) | Joy.NapierJoyce@jacksonlewis.com | 410-415-2028 |
| Employee Benefits | Melissa Ostrower (New York City) | Melissa.Ostrower@jacksonlewis.com | 212-545-4000 |
| ERISA Complex Litigation | Howard Shapiro (New Orleans) | Howard.Shapiro@jacksonlewis.com | 504-208-5835 |
| ERISA Complex Litigation | Rene E. Thorne (New Orleans) | Rene.Thorne@jacksonlewis.com | 504-208-1755 |
| ERISA Complex Litigation | Stephanie L. Adler-Paindiris (Orlando) | Stephanie.Adler-Paindiris@jacksonlewis.com | 407-246-8409 |
| Immigration | Michael Neifach (DC) | Michael.Neifach@jacksonlewis.com | 703-483-8300 |
| Immigration | Otieno B. Ombok (White Plains) | Otieno.Ombok@jacksonlewis.com | 914-872-6895 |
| Immigration | Amy Peck (Omaha) | Amy.Peck@jacksonlewis.com | 402-391-1991 |
| International Employment & L&E Global | Minnie Fu (DC) | Minnie.Fu@jacksonlewis.com | 703-483-8311 |
| International Employment & L&E Global | John L. Sander (New York City) | John.Sander@jacksonlewis.com | 212-545-4050 |
| Litigation | Stephanie L. Adler-Paindiris (Orlando) | Stephanie.Adler-Paindiris@jacksonlewis.com | 407-246-8409 |
| Litigation | Stephanie E. Lewis | Stephanie.Lewis@jacksonlewis.com | 864-672-8048 |
| Privacy, Data & Cybersecurity | Jason C. Gavejan (Berkeley Heights) | Jason.Gavejian@jacksonlewis.com | 908-795-5139 |
| Privacy, Data & Cybersecurity | Joseph L. Lazzarotti (Berkeley Heights) | Joseph.Lazzarotti@jacksonlewis.com | 908-795-5205 |
| Restrictive Covenants, Trade Secrets & Unfair Competition | Clifford R. Atlas (New York City) | Clifford.Atlas@jacksonlewis.com | 212-545-4017 |
| Restrictive Covenants, Trade Secrets & Unfair Competition | Erik J. Winton (Boston) | Erik.Winton@jacksonlewis.com | 617-367-0025 |
| Trials and Appeals | Donald E. English, Jr. (Baltimore) | Donald.English@jacksonlewis.com | 410-415-2007 |
| Trials and Appeals | Greg Riolo (Albany) | Greg.Riolo@jacksonlewis.com | 518-512-8791 |
| Wage & Hour | Justin R. Barnes (Atlanta) | Justin.Barnes@jacksonlewis.com | 404-586-1809 |
| Wage & Hour | Jeffrey W. Brecher (Long Island) | Jeffrey.Brecher@jacksonlewis.com | 631-247-4652 |
| White Collar & Government Enforcement | Paul V. Kelly (Boston) | Paul.Kelly@jacksonlewis.com | 617-305-1263 |
| Workplace Safety & Health | Courtney M. Malveaux (Richmond) | Courtney.Malveaux@jacksonlewis.com | 804-212-2862 |
| Workplace Safety & Health | Melanie L. Paul (Atlanta) | Melanie.Paul@jacksonlewis.com | 404-586-1869 |
| Workplace Training | Edward M. Cherof (Atlanta) | Edward.Cherof@jacksonlewis.com | 404-586-1851 |
| Workplace Training | Samia M. Kirmani (Boston) | Samia.Kirmani@jacksonlewis.com | 617-367-0025 |
Staff Figures
Number of total partners : 483 Number of counsel : 88 Number of associates : 421 Total lawyers : 992