Jackson Lewis P.C. > New Orleans, United States > Firm Profile
Jackson Lewis P.C.
Offices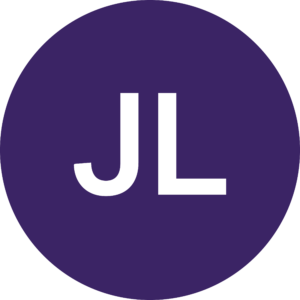 Jackson Lewis P.C.
601 Poydras Street
Suite 1400
New Orleans, LA 70130
LOUISIANA
United States
Jackson Lewis P.C. > The Legal 500
Rankings
Jackson Lewis P.C.
continues to make progress defending an increasing number of ERISA claims being brought, particularly those relating to 401(k) plan fees and recordkeeping costs as well as ESOP cases. The practice leverages its close connections to the firm's employee benefits group and the class actions and complex litigation practice to support the full range of clients' needs in ERISA matters.
Stacey C.S. Cerrone
is a key name to note at the firm, concentrating on defending ERISA class actions brought against public and private single employer plan sponsors and fiduciaries.
Charles Seemann
shares this focus in addition to advising on multi-employer plans and financial institutions providing services to ERISA plans.
Howard Shapiro

and
René Thorne
 co-lead the practice, with Thorne being active in health plan organization and litigation following the Supreme Court decision in Dobbs. All named lawyers are based in New Orleans.
Practice head(s):
Howard Shapiro; René Thorne
Key clients
Nova Southeastern University
Nokia
Bronson Healthcare Group
Alticor, Inc.
Centerra Group, LLC
Evonik Corp.
Biogen
Juniper Networks
GreatBanc Trust Co.
Grifols Shared Services North America, Inc.
MGM Resorts International
Macy's
Denso International America
Dentsu-Aegis
Advance Auto
University of Maryland Medical System Corporation
Henry Ford Health System
Segerdahl Corporation, dba SG360
Healthcare, energy, transport, construction and media are industries of particular focus for the practice group at
Jackson Lewis P.C.
, working on management-side mandates relating to both contentious and transactional work including organization and representation, labor litigation, collective bargaining and contingency planning matters. Working out of the Atlanta office, co-leader of the labor-relations practice group,
Jonathan Spitz
, is vastly experienced in handling unfair labor practice trials and advises employers in complex labor relations issues. Fellow co-leader, Hartford's
Richard Vitarelli
, is known for his work in the space on strategic labor relations, collective bargaining, multi-employer pension benefits and withdrawal liability issues. Elsewhere in the group, Orange County-based
Laura Pierson-Scheinberg
focuses on traditional labor issues, union elections and unfair labor practice charges. Phoenix-based
Alan Feldman
and Maryland's
Stephen Silvestri
are other important ports of call within the team.
Practice head(s):
Jonathan Spitz; Richard Vitarelli
Other key lawyers:
Testimonials
'Devoted management-side labor lawyers. Deep experience in multiple areas, coupled with practical advice. From negotiations with organized labor to "bread and butter" HR and labor issues, the Jackson Lewis team is quick to assess the landscape of a matter and get up to speed, before following through with "hands-on" and straightforward advice – even when the news is not what the client wants to hear.'
'The team has deep experience that fosters practical, straightforward advice that can be quickly implemented.'
Key clients
Howard University
Equinor, USA
Gemma Power Systems
Adventist Health System
NFI Group
Nationwide Insurance
Resource System Group
Curio Holdings
Exxon Mobil
Work highlights
Represented an international oil-and-gas company's in issues including unfair labor practice trials, strategic advice on collective bargaining, strike contingency planning, union avoidance and all other aspects of labor law.
Represented Howard University on the negotiation of a collective bargaining agreement in the face of a potential faculty strike.
Representing a large client in the public sector in employment negotiations.
Jackson Lewis P.C.
helps employers to develop proactive strategies, strong policies and business-oriented solutions throughout the lifecycle of the employment relationship. The team is experienced in drafting documents such as applications, background check paperwork, employee notices and agreements, and is also competent in contentious matters, providing litigation support in relation to discipline and terminations. The team is led by a trio of partners with
Richard Greenberg
advising clients on compliance with federal and state issues.
Susan Groff
counsels management on matters relating to disability and leave while
Tasos Paindiris
is an experienced litigator. They head the practice out of New York, Los Angeles and Orlando respectively.
Practice head(s):
Richard Greenberg; Susan Groff; Tasos Paindiris
Key clients
DuPont
Haas & Wilkerson Insurance
Metro Atlantic Athletic Conference
America East Conference
NHL Alumni Association
Work highlights
Provided DEI counsel and advice to companies that range from a Global 500 company in the oil industry to a newer space flight company with a high-risk tolerance.
Advised clients on COVID-19 vaccine mandate litigation.
Jackson Lewis P.C.
routinely assesses the implications of state and local immigration laws, and is extensively experienced in representing significant key executives in matters concerning immigration detention and removal. The team also advises on regulatory compliance concerning immigration and represents employers in Department of Homeland Security civil and criminal workplace investigations.
Michael Neifach
works from Washington, DC and his diverse client base features high profile individuals, law firms, private equity funds and significant companies with immigration and visa issues.
Otieno Ombok
is located in White Plains and assists employers operating in the Big Pharma and healthcare, manufacturing and telecommunications with the development of their immigration programs.
Amy Peck
is based in Omaha and is often engaged workplace immigration and compliance matters.
Practice head(s):
Amy Peck; Michael Neifach; Otieno Ombok
Other key lawyers:
Kimberly Bennett; Minnie Fu
Testimonials
'They assist us in working with our foreign national employees and their managers taking the time to explain each step in the process.'
'Their knowledge and understanding of immigration law, as well as the current immigration law environment is invaluable.
Key clients
USA Bobsled
AXS Group, LLC
Tanner Trebb
Miltenyi Biotec North America
Meadowbrook Foundation
Feng Dong/Bedrock Foundation
Zhengping Hao
Webhelp
Meadowbrook Foundation
Boutique firm
Jackson Lewis P.C.
is headed by
Kevin Lauri
of the New York office and is able to advise on the full spectrum of employment matters, including arbitration proceedings, class action cases, harassment and discrimination matters, and trade secret issues. 2022 saw the firm establish two new practice groups last year to further benefit employment work – a dedicated trials and appeals group, co-led by
Donald English
and formed to exclusively deal with multi-jurisdictional cases and significant class actions, and the ESG practice group, led by
Laura Mitchell
. The firm has experience within a wide variety of industries such as retail, automotive, technology, and transportation, with prominent clients within the healthcare, pharma, and higher education industries in particular.
Testimonials
'Donny English, managing partner of the Baltimore office, manages an integrated team to address the wide breadth of issues that arise in my organization of 25,000+ employees; is responsive; balances legal and practical advice based on his keen awareness of the industry and practice area; implements fair and reasonable billing practices; ensures a constant channel of communication between his team and mine; and adds significant value by being available to address matters as they arise which often minimizes the risk at hand.'
'The Jackson Lewis team is highly knowledgeable, responsive, and practical.'
'Clarisse Petersen – highly responsive, detail-oriented, cheerful personality (helpful when dealing with a high volume of disputes), and very thorough and thoughtful in her explanations.'
'Scott Ruygrok is highly responsive, knowledgeable in all 50 US states, deep institutional knowledge of our company, and great sense of humor.'
'Jina Lee is highly responsive, extremely hardworking, and very knowledgeable.'
Key clients
Pfizer
Wal-Mart Inc.
DaVita Inc.
GEICO
Exxonmobil
Verizon
BMW Manufacturing Co., LLC
Advance Auto Parts, Inc.
Old Dominion Freight Line, Inc.
Johns Hopkins University
Jackson Lewis P.C.
advises a diverse range of clients such as Howard University and Equinor USA on a wide range of employee benefit matters. The firm has been active on a number of current market trends, such as handling issues arising after the
Dobbs v Jackson
decision. Baltimore's
Joy Napier-Joyce
, who has considerable expertise in employee benefits, and New York's
Melissa Ostrower
, who concentrates on general compliance and administration of qualified retirement plans and nonqualified retirement plans, lead the team.
Practice head(s):
Joy Napier-Joyce; Melissa Ostrower
Key clients
Howard University
Equinor USA
Gemma Power Systems
Adventist Health System
NFI Group, Inc.
Work highlights
Advised several high-profile companies on how to respond to the Supreme Court's decision in Dobbs v. Jackson Women's Health.
Advised NFI Group on several matters which were all of supreme importance to the client's day-to-day business operations; one matter alone was valued at $40,000,000 of potential financial damages for the client.
Jackson Lewis P.C. >
Firm Profile
Focused on labor and employment law since 1958, Jackson Lewis P.C.'s 950+ attorneys located in major cities nationwide consistently identify and respond to new ways workplace law intersects business. The firm helps employers develop proactive strategies, strong policies and business-oriented solutions to cultivate high-functioning workforces that are engaged, stable and diverse, and shares its clients' goals to emphasize inclusivity and respect for the contribution of every employee.
Main Contacts
| Department | Name | Email | Telephone |
| --- | --- | --- | --- |
| Advice and Counsel | Richard I. Greenberg (New York City) | Richard.Greenberg@jacksonlewis.com | 212-545-4080 |
| Advice and Counsel | Susan E Groff (Los Angeles) | Susan.Groff@jacksonlewis.com | 213-689-0404 |
| Advice and Counsel | Tasos Paindiris (Orlando) | Tasos.Paindiris@jacksonlewis.com | 407-246-8440 |
| Affirmative Action, OFCCP & Government Contract Compliance | Matthew J Camardella (Long Island) | Matthew.Camardella@jacksonlewis.com | 631-247-4639 |
| Affirmative Action, OFCCP & Government Contract Compliance | K Joy Chin (Long Island) | Joy.Chin@jacksonlewis.com | 631-247-4613 |
| Class Actions & Complex Litigation | Mia Farber (Los Angeles) | Mia.Farber@jacksonlewis.com | 213-630-8284 |
| Class Actions & Complex Litigation | David R. Golder (Hartford) | David.Golder@jacksonlewis.com | 860-522-0404 |
| Class Actions & Complex Litigation | Eric R. Magnus (Atlanta) | Eric.Magnus@jacksonlewis.com | 404-525-8200 |
| Collegiate & Professional Sports | Paul V. Kelly (Boston) | Paul.Kelly@jacksonlewis.com | 617-305-1263 |
| Corporate Diversity Counseling | John M. Bryson II (DC) | John.Bryson@jacksonlewis.com | 703-483-8318 |
| Corporate Diversity Counseling | Weldon H. Latham (DC) | Weldon.Latham@jacksonlewis.com | 703-483-8333 |
| Corporate Governance & Internal Investigations | Richard J. Cino (Berkeley Heights) | Richard.Cino@jacksonlewis.com | 973-451-6324 |
| Corporate Governance & Internal Investigations | David R. Jimenez (Hartford) | David.Jimenez@jacksonlewis.com | 860-522-0404 |
| Disability, Leave & Health Management | Joseph L. Lynett (White Plains) | Joseph.Lynett@jacksonlewis.com | 914-872-6888 |
| Disability, Leave & Health Management | Sheri L. Giger | Sheri.Giger@jacksonlewis.com | 412-338-5146 |
| Disability, Leave & Health Management | Katharine C. Weber (Cincinnati) | Katharine.Weber@jacksonlewis.com | 513-898-0050 |
| Employee Benefits | Joy M. Napier-Joyce (Baltimore) | Joy.NapierJoyce@jacksonlewis.com | 410-415-2028 |
| Employee Benefits | Melissa Ostrower (New York City) | Melissa.Ostrower@jacksonlewis.com | 212-545-4000 |
| ERISA Complex Litigation | Howard Shapiro (New Orleans) | Howard.Shapiro@jacksonlewis.com | 504-208-5835 |
| ERISA Complex Litigation | Rene E. Thorne (New Orleans) | Rene.Thorne@jacksonlewis.com | 504-208-1755 |
| ERISA Complex Litigation | Stephanie L. Adler-Paindiris (Orlando) | Stephanie.Adler-Paindiris@jacksonlewis.com | 407-246-8409 |
| Immigration | Michael Neifach (DC) | Michael.Neifach@jacksonlewis.com | 703-483-8300 |
| Immigration | Otieno B. Ombok (White Plains) | Otieno.Ombok@jacksonlewis.com | 914-872-6895 |
| Immigration | Amy Peck (Omaha) | Amy.Peck@jacksonlewis.com | 402-391-1991 |
| International Employment & L&E Global | Minnie Fu (DC) | Minnie.Fu@jacksonlewis.com | 703-483-8311 |
| International Employment & L&E Global | John L. Sander (New York City) | John.Sander@jacksonlewis.com | 212-545-4050 |
| Litigation | Stephanie L. Adler-Paindiris (Orlando) | Stephanie.Adler-Paindiris@jacksonlewis.com | 407-246-8409 |
| Litigation | Stephanie E. Lewis | Stephanie.Lewis@jacksonlewis.com | 864-672-8048 |
| Privacy, Data & Cybersecurity | Jason C. Gavejan (Berkeley Heights) | Jason.Gavejian@jacksonlewis.com | 908-795-5139 |
| Privacy, Data & Cybersecurity | Joseph L. Lazzarotti (Berkeley Heights) | Joseph.Lazzarotti@jacksonlewis.com | 908-795-5205 |
| Restrictive Covenants, Trade Secrets & Unfair Competition | Clifford R. Atlas (New York City) | Clifford.Atlas@jacksonlewis.com | 212-545-4017 |
| Restrictive Covenants, Trade Secrets & Unfair Competition | Erik J. Winton (Boston) | Erik.Winton@jacksonlewis.com | 617-367-0025 |
| Trials and Appeals | Donald E. English, Jr. (Baltimore) | Donald.English@jacksonlewis.com | 410-415-2007 |
| Trials and Appeals | Greg Riolo (Albany) | Greg.Riolo@jacksonlewis.com | 518-512-8791 |
| Wage & Hour | Justin R. Barnes (Atlanta) | Justin.Barnes@jacksonlewis.com | 404-586-1809 |
| Wage & Hour | Jeffrey W. Brecher (Long Island) | Jeffrey.Brecher@jacksonlewis.com | 631-247-4652 |
| White Collar & Government Enforcement | Paul V. Kelly (Boston) | Paul.Kelly@jacksonlewis.com | 617-305-1263 |
| Workplace Safety & Health | Courtney M. Malveaux (Richmond) | Courtney.Malveaux@jacksonlewis.com | 804-212-2862 |
Staff Figures
Number of total partners : 483 Number of counsel : 88 Number of associates : 421 Total lawyers : 992