Firm Profile > Kincaid | Mendes Vianna Advogados > Rio de Janeiro, Brazil
Kincaid | Mendes Vianna Advogados
Offices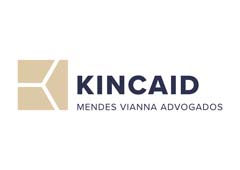 Kincaid | Mendes Vianna Advogados
AVENIDA RIO BRANCO, 1
EDIFICIO RB1 – 14° ANDAR
CENTRO, RIO DE JANEIRO, RJ 20090-003
Brazil
Kincaid | Mendes Vianna Advogados > The Legal 500
Rankings
Kincaid | Mendes Vianna Advogados has a comprehensive, market-leading shipping practice, offering advice on wet and dry shipping matters. The firm represents a mix of shipowners, charterers, P&I clubs and terminal and port operators. Areas of expertise include admiralty claims as well as high-profile charterparty and bill of lading disputes. On the non-contentious side, the firm regularly advises on shipbuilding and financing agreements, as well as charter and salvage contracts. The well-regarded team is largely based in Rio de Janeiro, with Godofredo Mendes Vianna, Camila Mendes Vianna Cardoso, Iwam Jaeger and Lucas Leite Marques all enjoying strong reputations. Newer partners such as Rodrigo Figueiredo da Silva Cotta are also singled out for praise.
Practice head(s):
Camila Mendes Vianna Cardoso; Godofredo Mendes Vianna; Iwam Jaeger
Testimonials
'Great support and knowledge related to maritime transport, both in relation to the cargoes transported as well as to the navigation and port terminals. The team of lawyers is always updated with respect to standards and projects related to the practical activities and enjoys excellent respect with the authorities.'
'Lucas Leite Marques, Rodrigo Cotta, Rodrigo Dalhe, Godofredo and Camila Mendes Vianna are always available to provide assistance, have deep knowledge of the maritime area, and act diligently to meet and protect the interests and rights of their clients.'
Key clients
TMS Offshore
Estaleiro Jurong Aracruz
CBO
Otto Candies
Marlin Navegação
CMA – CGM
CELBA – Centrais Elétricas de Barcarena
Hornbeck Offshore Services
Maersk Brasil
Aliança Navegação e Logística
Farstad Shipping Asa
Kincaid | Mendes Vianna Advogados is best known for its specialism in the shipping, oil and gas, and infrastructure sectors. It regularly provides support on relevant tax treaties, planning and transfer pricing issues, as well as related advice on corporate transactions. The team has a notable track record in administrative and judicial tax disputes at the federal, state and municipal levels, with disputes partners Camila Mendes Vianna Cardoso and Godofredo Mendes Vianna especially experienced. Jeniffer Adelaide Marques Pires has good experience in non-contentious issues, including special tax and customs regimes.
Practice head(s):
Camila Mendes Vianna Cardoso; Godofredo Mendes Vianna
Testimonials
'The high technical capacity and creativity of the team stand out, together with accessibility and agility in delivering results.'
'Jennifer Pires excels in service and technical quality. She has an exemplary capacity to deliver in short spaces of time.'
Kincaid | Mendes Vianna Advogados >
Firm Profile
Established in 1932, Kincaid | Mendes Vianna Advogados has consolidated experience in civil, commercial, corporate and tax law and, particularly, in maritime law, insurance and international litigation, arbitration, infrastructure, aviation, railway, energy and environmental law.
Areas of practice
Shipping, ports and terminals: in-depth knowledge of shipping, sea carriage of cargo and foreign trade in general, providing legal aid to shipowners, charterers, carriers, P&I clubs, insurers, maritime agents, terminals and port operators, shipyards, trading companies, shippers and consignees, assistance with ports, private terminals, licenses at ANTAQ, environmental authorities, federal revenue, concessions, permits and authorizations.
Oil and gas: strategic advice to oil and gas clients in Brazil and abroad. Services include analysis and drafting of agreements, assistance in bidding processes, due diligence, strategy and risk analysis of business opportunities, assessment and negotiations, REPETRO issues and importation of equipment.
Infrastructure: assistance to Brazilian and foreign investors interested in participating in infrastructure projects, analyzing tax, financial, environmental, contractual and corporate impacts, and regulatory issues involving public tenders, bids, concessions, permits or authorisations, especially in those involving transport, roads, railroads, ports, terminals, airports, shipyards, basic sanitation and water distribution.
Aviation: legal counsel to aviation companies on aeronautical law per se and related areas, such as corporate, contracts, infrastructure, regulatory, tax, litigation and arbitration, among others.
Insurance and reinsurance: legal consultancy on insurance and reinsurance law and administrative acts by related government agencies (SUSEP); analysis of insurance/reinsurance policies; insurance investigations, monitoring of loss adjustments and recoveries; incorporation of insurance/reinsurance companies; and administrative and judicial litigation.
Tax: legal advice covering general consultancy and the tax planning area, offering alternatives to maximize the efficiency of outbound tax structuring, restructuring transactions and operations, acquisitions, mergers, split-offs and company takeovers.
Arbitration: actively involved in domestic and international arbitration, with extensive experience in applying arbitration rules, such as CBMA, UNCITRAL, ICC, FGV, FIRJAN and ABDM, and in enforcing foreign arbitration awards in Brazil.
Litigation: strong expertise in proceedings at several court levels (Court of Appeals and Court of Justice, Federal Regional Courts, Superior Court of Justice and Supreme Federal Court) and all administrative instances of several government bodies.
Governance corporate/compliance and anticorruption: legal counsel to companies with guidelines on the Brazilian anticorruption laws, regulations and best international practices of corporate governance and compliance, evaluation of methods adopted by clients, due diligence, drafting of internal documents, and assistance in the procedures, such as drafting and contractual analysis, ascertainment and measures to mitigate risks and reparatory measures and assistance in internal investigations conducted by the authorities.
Railway: general consultancy, incorporation of companies targeting the independent railroad operator business; actions within the legislative sphere regarding railway law regulations, including but not limited to bilateral agreements; compliance with registration and formalities within the ambit of Regulatory Agency (ANTT) for the purposes of railroad operator authorization.
China Desk: our China Desk has the purpose of advising Chinese companies in the promotion of business in Brazil. We count on a lawyer who is fluent in Mandarin and specialized in Chinese Law.
Other practice areas: corporate, contracts, real estate, labor law, environment.
Lawyer Profiles
| Photo | Name | Position | Profile |
| --- | --- | --- | --- |
| | Mr Iwam Jaeger | Mr. Jaeger has almost 30 years of experience in disputes involving insurance… | View Profile |
| | Mr Lucas Leite Marques | Mr. Marques has over 10 years of experience in Maritime, Insurance and… | View Profile |
| | Mr Márcio Luiz Malta | Expert in the areas of Commercial Law, Civil Law, Civil Litigation and… | View Profile |
| | Mr Godofredo Mendes Vianna | Mr. Vianna has more than 25 years of experience and practice in… | View Profile |
| | Mr Camila Mendes Vianna Cardoso | Mrs. Camila Mendes Vianna Cardoso is managing partner of Kincaid | Mendes… | View Profile |
Staff Figures
Total staff : 115
Languages
English Portuguese Spanish German French Chinese (Mandarin)
Memberships
IBA (International Bar Association) AIJA - International Association of Young Lawyers ICC
Other
Contacts : 5
Legal Developments
5th August 2021
INTRODUCTION
The use of arbitration to solve international disputes is well consolidated in the shipping and trade sectors. Arbitration clauses are commonly used in international maritime contracts, in harmony with the practice and customs of maritime trade.
10th June 2021
On May 3, 2021, Brazilian government announced Brazil will not renew the Bilateral Agreements on maritime transportation, which were in force since 1985 and 1976, respectively.
Top Tier Firm Rankings
Firm Rankings