Firm Profile > Bocater, Camargo, Costa e Silva, Rodrigues Advogados > Sao Paulo, Brazil
Bocater, Camargo, Costa e Silva, Rodrigues Advogados
Offices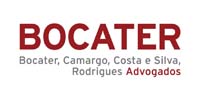 Bocater, Camargo, Costa e Silva, Rodrigues Advogados
RUA JOAQUIM FLORIANO, 100
16 ANDAR
04534-000 SAO PAULO SP
Brazil
Bocater, Camargo, Costa e Silva, Rodrigues Advogados > The Legal 500
Rankings
Noted for its 'considerable practical experience in dealing with corporate matters', Bocater, Camargo, Costa e Silva, Rodrigues Advogados fields a sizeable team and is equipped to advise on M&A as well as non-transactional corporate matters. The sizeable team is based primarily in Rio de Janeiro, although the firm has also been growing its presence in São Paulo. Founding partners Maria Isabel Bocater and Francisco da Costa e Silva have significant experience in corporate and capital markets deals.
Practice head(s):
Testimonials
'A qualified team with good experience in due diligence and in the preparation of agreements and contracts. They demonstrate a constructive stance in the face of problems but are very diligent in showing risks and taking firm positions in the face of risks that they judge too many.'
'The notable specialisation of the BCCS office comes from its considerable practical experience in dealing with corporate matters and from its performance in important transactions in the Brazilian market.'
'Regarding its technical staff, BCCS has a team of lawyers trained in different areas and with extensive experience and knowledge in their field.'
Key clients
Embraer
Petrobras
BR Distribuidora
Bombril
Copersucar
Banco Fator
Fator Corretora de Valores
BTG Pactual
Neoenergia
Usiminas
Globonet Cabos Submarinos
The dispute resolution department at Bocater, Camargo, Costa e Silva, Rodrigues Advogados is well versed in litigation, with significant experience in settling disputes involving corporate, tax, capital markets, labour and civil law. Of particular note is the team's strong track record in punitive administrative proceedings related to the Brazilian Securities and Exchange Commission (CVM) and the National Superintendence for Pension Funds (PREVIC). Department head Bruno Carriello has more than two decades of experience in litigation and arbitration.
Practice head(s):
Key clients
PETROBRAS – Petróleo Brasileiro
ELETROBRAS – Centrais Elétricas Brasileiras
OI
Embraer
Kepler Weber
Copersucar
Previ – Caixa de Previdência dos Funcionários do Banco do BrasilReal Grandeza – Fundação de Previdência e Assistência Social
PETROS – Fundação Petrobras de Seguridade SocialGenerali Brasil SegurosBanco Paulista
Banco Fator
Fator Corretora de Valores
Postalis – Instituto de Seguridade Social Dos Correios e Telégrafos
Fidc Brasil Plural Recuperação de Crédito
Socopa – Sociedade Corretora Paulista
Fundação de Seguridade Social Braslight
Tax Tier 7
Bocater, Camargo, Costa e Silva, Rodrigues Advogados has a versatile team of lawyers, equally adept at contentious tax matters as they are on the advisory side. The team acts for a wide range of clients, from major corporates and banks through to technology start-ups. Key members of the team include Luciana Ibiapina Lira Aguiar, Alexandre Luiz Moraes do Rêgo Monteiro and Francisco Lisboa Moreira.
Practice head(s):
Testimonials
'The team is special in the sense of really partnering with the company and being sensitive to their concerns. For having this attitude, the team presents practical, clear, objective and reality-focused responses (which is sometimes rare in law firms). They are not afraid to innovate and come up with creative solutions.'
'Very knowledgeable in tax and corporate matters. Clear focus on client-service. Deep involvement of partners in the clients' matters, ensuring quality and superior services are delivered. We see value for the fees.  Deep expertise in transfer-pricing issues and digital taxation. Responsive. Available. Always willing to go the extra-mile to assist you.'
'Luciana Lira Aguiar and Alexandre Moraes do Rego both have a very high level of knowledge, impeccable academic background, quick and sharp thinking, as well as experience in several areas.'
'Luciana has a background in accounting, which undoubtedly greatly facilitates the understanding of corporate tax issues.'
'Alexandre's knowledge of international legislation, transfer pricing, etc. is undoubtedly a great asset.'
Key clients
B3 – Brasil, Bolsa, Balcão
SP-PREVCOM
Rio Bravo Investimentos
Banco Fator and Fator Seguradora
Impacto Energia
Alpha Expert (Luxembourg)
Skysites Holdings
Siner Engenharia e Comércio
Aspen Pharma
Renova Cia. Securitizadora de Créditos Financeiros
Bocater, Camargo, Costa e Silva, Rodrigues Advogados >
Firm Profile
The firm: Founded in 1999 Bocater, Camargo, Costa e Silva, Rodrigues Advogados is structured to provide legal services to domestic and foreign clients with the majority of its practice focused in the different fields of corporate law. Bocater lawyers have solid academic backgrounds with specialised knowledge in this area, as well as professionals with expertise in other related fields of law, such as pension fund law, thus forming teams capable of providing legal assistance that meets its clients' expectations, both in consulting and in litigation areas.
The basic commitment of the firm is to provide services in a highly expeditious way, with high technical quality, always observing due ethical standards. The firm also seeks to present the most practical and efficient solutions to the problems faced by its clients.
Main areas of practice
Corporate: Bocater deals with all aspects of corporate law, providing guidance to companies, controlling and minority shareholders; structuring policies to comply with corporate governance; counselling on shareholders' rights; joint ventures; organisation of corporate associations, consortiums; M&A, consolidation transactions, purchase and sale of private equity; shareholders' agreements, IPOs, designing debentures indentures and operations involving issuance of different types of securities; structuring loan transactions; restructuring debts, corporate reorganisation; transactions involving transfer of control of publicly held companies.
Capital markets: Bocater structures securities offers, purchase and sale transactions, project finance; registration before the Brazilian Securities and Exchange Commission- CVM, filing of prospectuses for issuance and distribution of all kind of securities, put and call options, security deposit certificates, collective investment agreements, certificates of real estate receivables, certificates of electric power forward, audiovisual investment, quotas in real estate investment funds, registration of special transactions, purchase and sale of treasury shares and public offers of securities; setting up of investment funds, real state investment funds; prospectuses for public offer notices and registration procedures, administrative proceedings at CVM and at the Council of Appeals with the National System. Bocater assists managers, fund managers, brokers and other participants of the distribution system, and respective registration before the CVM. Consultancy reports before the CVM. Defence of investors' rights on capital market matters. Assistance in the compliance area: diagnostic, recommendations, implementation and evaluation of the compliance policies of financial intermediaries.
Pension funds: Bocater advises pension funds, sponsored or not by public sector corporations in adequacy to new regulatory provisions; structuring of by-laws and pension funds plans; structuring of entity's internal governance; ruling of pension plans; financing rules; plan balance; interpretation of the rules regarding the issuing of benefits; plan migration process; daily routine and specific procedures aiming at minimising risks of civil liability of managers and the respective sponsor; maximisation of administrative income; advice on rules of investments for pension fund; unique investment operations; taxation; agreement with outsourced service suppliers (asset managers/administrators); administrative disputes, including audits carried on by the regulatory agency (PREVIC), Social Security Ministry and the Private Insurance Superintendence (SUSEP), representing clients in such proceedings at the administrative and judicial levels.
Tax: Bocater has experts in tax planning, counsels to optimise tax solutions in corporate restructuring, M&A, spin-off and consolidation transactions; challenging tax assessments; transfer pricing; representing clients in administrative or judicial proceedings in administrative or judicial courts.
Civil: Bocater deals with contractual matters, as fiduciary alienation, free lease, debt confession, guarantees, distribution, factoring, financial leasing, rent, insurance and services agreements. Individual successor planning and family holding structures.
Real estate: Bocater structures real estate projects and assists clients in all multiple variables of real estate development. Implementation of real estate investment funds, securitisation of real estate receivables, construction agreements, shopping malls, residential, non-residential and commercial lease agreements, built to suit lease agreements. Purchase, sale, rental of real estate and all agreements to make the project effective, due diligence works for structuring of various real estate projects.
Litigation: Bocater litigates on the matters relating to its areas of practice, acting in courts across Brazil, and the higher courts in Brasilia. BCCS assists clients in complex litigation in Brazil and abroad and in consultancy for the preventive measures avoiding court litigation. BCCS represents clients on arbitration procedures in Brazil and abroad and on using alternative dispute resolution methods.
Labour: Bocater offers preventative and strategic guidance with respect to potential labor claims, assistance in the reduction of materialized payroll liabilities, preparation of legal opinions recommending adjustments to procedures for the elimination or reduction of possible contingencies, advice on the preparation of labor audits, assessing materialized or potential labor contingencies, follow-up on inspections by the labor authorities, representation of individuals in labor proceedings, and clients' defense in public-interest civil actions or execution of consent decrees issued by the Labor Prosecution Office.
Administrative and public law: Bocater deals with a wide range of administrative law matters, representing clients in proceedings before the Federal Audit Court (tribunal de Contas da Uniao) and other control institutions (State Audit Courts, National Comptroller General's Office and Public Prosecutor's Office). The firm also stands out by offering legal advice to government authorities, state-owned enterprises, government-controlled private companies and public foundations. Also Bocater excels in consultancy in contracts with those entities as well. The firm's expertise includes negotiation and management of public contracts; public concessions; PPPs; management of public works contracts with a focus on budgeting, cost engineering and risk mitigation; preparation and follow-up of contractual claims for economic/financial adjustments with government bodies and government controlled corporations, including mechanisms for dispute resolution such as dispute boards and arbitration. The firm also advises and represents clients in administrative procedures before regulatory agencies and others relating to specialised administrative and judicial litigation.
Clients: The firm client base includes large public held companies, minority shareholders, financial institutions, fund managers, brokers, oil and petrochemical companies, real estate companies, infrastructure companies and the major pension funds entities.
Languages
Portuguese English Spanish French Italian
Top Tier Firm Rankings
Firm Rankings