Machado Meyer Sendacz e Opice Advogados > São Paulo, Brazil > Firm Profile
Machado Meyer Sendacz e Opice Advogados
Offices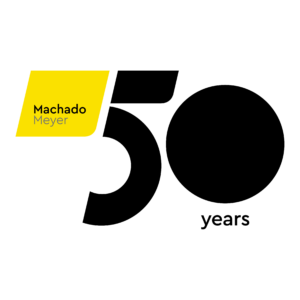 Machado Meyer Sendacz e Opice Advogados
R. JOAQUIM FLORIANO
1052 – SÃO PAULO
SP 04534004
Brazil
Machado Meyer Sendacz e Opice Advogados > The Legal 500
Rankings
Machado Meyer Sendacz e Opice Advogados
 is commended for the '
availability and proactivity
' of its '
super technical lawyers
', who have established trusted relationships with some of the largest domestic and international banks operating in Brazil. The multi-faceted practice handles a broad range of transactional and regulatory mandates, including cross-border bond offerings, acquisition and project financings, and support on structured products and refinancings. Coupled with this is an increasing amount of advice to fintech and payments companies.
Adriano Schnur
has taken over leadership of the practice from the highly experienced
Nei Schilling Zelmanovits

, who remains a key contact for complex financings. Other lead partners include
Eduardo Avila de Castro
 for regulatory matters and
Renato Gomes Ribeiro Maggio
 for debt restructuring and special situations. The versatile
Rafael Carretero
has also developed a good name in the field of banking and finance.
In Brasília,
Machado Meyer Sendacz e Opice Advogados
has a well-established reputation for its expertise in private pension funds and regulated industries, including oil and gas, energy and telecoms. In addition to its notable strength in complex litigation at the administrative and judicial superior courts, the group is also noted for its track record in tax disputes, in which it often assists clients with proceedings before the Brazilian Federal Revenue Department. Practice head
Cristiane Romano
has extensive experience in litigation, arbitration and mediation and is especially sought after to handle cases before the Supreme Federal Court (STF) and the Brazil Federal Administrative Tax Court (CARF). Other key practitioners in the department include
Diana Piatti Lobo
, a specialist in administrative and judicial tax claims, and litigator
João Vitor Luke Reis
.
The '
excellent M&A team
' at
Machado Meyer Sendacz e Opice Advogados
is well placed to handle many of the most complex, high-stakes transactions taking place in the market. With great geographical reach that stretches across the country, and an office in New York, the department is skilled at assisting publicly and privately held companies, investment funds, financial institutions, and governmental entities in both buy and sell-side cross-border transactions with ties to Brazil. Over the past year, the team has advised on several high-end deals across the financial services, oil and gas, retail, energy and mining sectors, ranging from M&A to joint ventures, asset divestments and privatisations. Innovative work is at the core of the practice, which also utilises technology and AI tools to improve efficiency in the provision of its services. The firm's extensive D&I programme is structured in three pillars, covering gender equality (Elas Conectam), LGBTIQA+ (#1gualdade) and racial equality (ID.Afro). Its pro-bono work is also noteworthy; 2021 saw more than 189 practitioners, including partners and associates, advising numerous NGOs and reaching a total of 3,750 pro-bono hours. Leading the corporate group,
Guilherme Bueno Malouf
specialises in M&A and private equity investments in a multitude of economic sectors. Corporate law specialist
Adriana Pallis
 is recommended for corporate governance issues and transactions involving listed companies. Private equity funds with investments in Brazil routinely turn to
Mauro Cesar Leschziner
, while
Arthur Bardawil Penteado
has been particularly active advising Petrobras in its $15bn divestment programme.
Ivandro Maciel Sanchez Junior
 is a name to note for Spanish clients; he heads up the Iberian desk, a multidisciplinary group of Spanish lawyers.
Elie Sherique
 undertakes domestic and cross-border work related to joint ventures, M&A, private equity and corporate reorganisations.
Paulo Markossian Nunes
,
Mariana Meditsch
 and
Paulo Henrique Carvalho Pinto
 were promoted to partner in 2021.
Machado Meyer Sendacz e Opice Advogados
 brings '
excellent service, technical knowledge and commitment'
to all areas of labour law, and can be relied upon for '
solutions and strategies either in litigation or in advisory'
. The firm has continued to assist clients in restructuring labour practices in the wake of Covid-19, as well as standalone issues such as collective bargaining agreements and redundancies. The team has significant experience in negotiating with labour unions and defending clients' interests against cases brought by the Public Labour Prosecutor's Office. The versatile
Andrea Giamondo Massei Rossi
 leads the highly rated team, which includes
Rodrigo Seizo Takano
('
a major reference in terms of content and respectability'
), and
Daniel Dias
, who is praised for his '
technical capacity, availability and agility'
.
Caroline Marchi
 and associate
Murilo Caldeira Germiniani
 are also names to note.
With '
unique knowledge of the industry, players, and transactions
',
Machado Meyer Sendacz e Opice Advogados
offers nationwide services to clients operating in a wide range of sectors, notably transportation, sanitation, oil and gas, and energy. The firm fields a team of experts dedicated to the full spectrum of projects and infrastructure matters, who stand out for their strong experience and transactional track record in project finance and development, M&A in regulated sectors, public-private partnerships (PPPs) and government concessions. Jointly heading the department,
José Virgílio Lopes Enei
 is a reference in the market given his wealth of experience in project finance and deals in the power, sanitation and social infrastructure spheres, while
Antonio Corrêa Meyer
 is particularly noted for his involvement in arbitration cases relating to projects. Advising clients on the structuring of complex PPP arrangements is a notable area of expertise for
Mauro Bardawil Penteado
.
José Ribeiro do Prado Júnior
 stands out for his project finance and biddings work in the energy, motorways and mining sectors. The '
technically excellent'
Alberto Faro
 is a key contact for construction contracts and cross-border project financings, the latter of which is also a field of activity for
Adriano Schnur
.
Raphael Zono
 and
Bruno Racy
are other names to note for project finance, capital markets and debt restructuring.
Singled out for its '
high technical skills, understanding and mastery of public law matters'
,
Machado Meyer Sendacz e Opice Advogados
fields a sizeable team of public and administrative law specialists, who are routinely engaged in high-profile litigation cases before constitutional courts and public authorities, and in the negotiation of complex PPP structures. The full-service firm is at the forefront of the public law market in Brazil, showcasing a strong track record in high-stakes administrative proceedings, public bidding processes, significant privatisations and concessions across an array of sectors, including energy, transportation, water and sanitation, and oil and gas. Recent areas of growth include advising winning bidders in contentious matters involving relevant public bids held by the government. Leading the practice is
José Virgílio Lopes Enei
, whose experience in public law spans more than 25 years.
Lucas Sant'Anna
 stands out for his wealth of experience in regulatory matters, public works and administrative contracts, which are also core areas of activity for
Rafael Vanzella
.
Pedro Saullo
is particularly focused on the structuring of infrastructure projects, and partnerships between public and private sector entities.
Jessica Suruagy Amaral Borges
is proficient in concession agreements and investigations carried out by audit courts at state and federal levels.
Machado Meyer Sendacz e Opice Advogados
 stands out for its '
great combination of transactional and litigation lawyers',
who help the team '
deliver excellent quality work in complex areas such as investments in distressed assets, restructuring with contentious aspects, and highly contentious judicial recoveries'
. The firm's familiarity with complex deals allows it to provide '
out of the box solutions without ever compromising safety and accountability'
. The practice is especially experienced on the creditor side, regularly representing banks and bondholders on restructurings, DIP financings and pre-packaging. The versatile
Renato Gomes Ribeiro Maggio
 has a particular focus on the transactional side, but '
handles litigation matters well, especially in the area of investments in distressed assets'
. Litigation partner
Renata Martins de Oliveira
 is an '
excellent lawyer and extremely technical'
.
Adriano Schnur
is also highly regarded.
Machado Meyer Sendacz e Opice Advogados
has a versatile tax team with an extremely good reputation for judicial and administrative tax disputes. The '
very fast'
team is '
comprehensive in the scope and depth of its analyses, as well as in its tax procedural defences and strategies
'. Clients are reassured that partners such as practice head and litigator
Daniella Zagari
,
Raquel Novais

 and
Andre Menon
 provide '
security in the analyses that demand greater complexity in the tax area
'. The firm is also highly experienced in strategic direct and indirect tax matters, including support in M&A, financings, projects and cross-border trade and investments. Direct tax issues are typically handled by Novais,
Fernando Tonanni
and
Celso Costa
, while indirect tax and customs advice is the domain of
Camila Galvão Anderi Silva
,
Fernanda Sá Freire
,
Diogo Martins Teixeira
 and Menon.
Maria Eugenia Vieira
 is also noted for her social security expertise.
Machado Meyer Sendacz e Opice Advogados
is one of the top full-service firms operating in the aviation sector, whose '
infrastructure and aviation team is second to none, both for the technical knowledge of each team member, as well as for the interpersonal skills and soft skills with clients'
. The firm is comfortable handling critical corporate finance issues, such as the LATAM Airlines Chapter 11, as well as more industry-specific mandates, including aircraft leases, financings and regulatory matters. Practice head
Fabio Falkenburger
 is '
one of the best and most complete lawyers in Brazil in the area'
, and partner
Eliane Cristina Carvalho
is '
serene and confident in the conduct of litigation'
. The talented junior team includes associate
Vitor Barbosa
, '
a young and super complete lawyer
'.
Machado Meyer Sendacz e Opice Advogados
has a notably active transactional team and comes highly recommended for its ability to take '
the relationship and history with the client seriously
'. The multi-faceted practice handles debt and equity issuances for issuers and underwriters, and its good relationships with banks and aptitude for regulatory issues ensures a steady flow of complex and high-profile mandates. Overall, in 2021 the firm was respectively involved in R$17.7bn and R$28.4bn of equity and debt offerings. Key partners include
Eliana Ambrósio Chimenti
and
Gustavo Secaf Rebello
, who handle debt and equity listings, and finance partner
Nei Schilling Zelmanovits

. The versatile
Gustavo Rugani
is a name to note in Belo Horizonte.
Machado Meyer Sendacz e Opice Advogados
' highly regarded competition department has recently been particularly active in complex domestic merger filings, and also stands out for its capabilities in cross-border merger notifications. Household name companies also seek the firm's representation in cartel and abuse of dominance investigations before CADE, and it is also establishing a practice in antitrust litigation, challenging the decisions of the competition authority. The team has considerable experience in cases involving the healthcare and energy sectors, and also attracts instructions from companies operating in the financial services, real estate and automotive industries, among others. Experienced competition law expert
Maria Eugênia Novis
 advises on merger cases and investigations, as well as antitrust compliance and the competition aspects of commercial practices. She leads the department, which includes managing partner
Tito Amaral de Andrade
; public law, competition and compliance partner
Marcos Paulo Veríssimo
, and several active senior associates, including 
Ana Bátia Glenk
and
Érica Sumie Yamashita
.
The '
highly specialised team
' at
Machado Meyer Sendacz e Opice Advogados
has the capacity to act for a range of Brazilian and international clients across sectors such as telecoms, energy, infrastructure, banking and retail. The practice is sought after for its expertise in handling high-stakes cases before all courts in the country, including the superior courts in Brasília. Its recent workload showcases the group's strength in representing corporations from the energy, technology, pharmaceuticals and automotive sectors in high-value domestic and cross-border litigation proceedings. The dispute resolution team is deeply involved in the firm's pro bono practice, having handled more than 140 cases in 2021. Specialised in the prevention and resolution of civil disputes,
Eliane Cristina Carvalho
is seasoned in litigation and arbitration proceedings. She oversees the department with
Gláucia Mara Coelho
, who represents clients before judicial and administrative courts.
Eduardo Perazza De Medeiros
, who is an expert in technology and digital law, has worked in an array of contentious matters, ranging from corporate disputes to public civil actions and tort liability. These are also core areas of activity for
Paulo Eduardo Leite Marino
.
Gisela Ferreira Mation
excels in cross-border mandates;
Thais Cordeiro
, who focuses on consumer issues, joined the firm from
Siqueira Castro – Advogados
.
Machado Meyer Sendacz e Opice Advogados
combines finance, M&A and contractual expertise with comprehensive power sector market knowledge. The group – which is also adept at handling regulatory matters – offers support to traditional generation and renewable energy players seeking assistance with energy auctions, acquisitions and dispositions of power assets, and the development and financing of electricity projects. The team is under the joint leadership of two partners:
Ana Karina Esteves de Souza
, whose areas of expertise include private investment in regulated sectors, administrative law and privatisations; and Brasília-based
Cristiane Romano
, who is recommended for judicial and administrative disputes involving the energy sector.
Laura Souza
, who is proficient in transactional and regulatory matters pertaining to the power segment, is another key contact. Regulatory issues, project finance and transactions taking place in the infrastructure space are among
Paulo Machado
's key areas of practice.
Machado Meyer Sendacz e Opice Advogados
 fields a '
well-integrated and highly experienced team
', which is particularly noted for its strength in M&A transactions in the E&P segment. Regulatory work, greenfield projects and contractual issues are other areas of focus for the practice, which has been particularly busy advising on numerous transactions on behalf of client Petrobras that have been reshaping the hydrocarbons market in Brazil. The firm is in the process of combining its oil and gas and power teams into a single group to address clients' needs in the intersection of these segments and emerging areas, such as greenfield hydrogen projects. With more than two decades of experience in the industry and '
vast knowledge of the oil and gas market'
,
Daniel Szyfman
 steers the team in a range of transactions, notably M&A and structured finance.
Maria Fernanda Soares
is a name to note for natural gas clients, an area which is seeing increased activity as the domestic market opens up. Demonstrating a deep understanding of oil, natural gas and biofuels,
Fernando Xavier
 is singled out for his experience in E&P projects and administrative litigation.
With longstanding experience in the field of environmental law,
Machado Meyer Sendacz e Opice Advogados
advises on cutting-edge environmental matters, including concerning climate change, green finance and biodiversity. The team is particularly recognised for its impressive track record in environmental crisis management, but is also singled out for its wide-ranging experience in contentious matters, project structuring, licensing, compliance and regulatory matters. The bulk of its work comes from the mining, energy, agribusiness and forestry sectors, and its largely international client base often turns to the team for assistance with the assessment of environmental risks and liabilities in the context of strategic business transactions. Department head
Roberta Danelon Leonhardt
 has a wealth of experience in environmental crisis management cases, and also advises clients on disputes and non-contentious matters. Environmental law specialist
Eduardo De Campos Ferreira
's practice encompasses administrative and judicial proceedings related to environmental liabilities and claims, as well as the environmental aspects of M&A and other corporate deals.
Carolina De Almeida Castelo Branco
and
Camila Argentino Silva Ribeiro Scopel
are other key individuals in the team; they provide advisory and litigation services to clients operating in a range of industries, including infrastructure, chemicals, mining and energy.
Machado Meyer Sendacz e Opice Advogados
 '
provides an excellent service
', which is '
performed with quality, commitment and with a lot of involvement and supervision of the partner
'. The team has good credentials across a range of transaction types, including acquisitions and leases, build-to-suit agreements, and sale and leasebacks, and has recently been involved in several high-profile port redevelopments. Corporate investors come from key sectors such as infrastructure, energy, manufacturing and retail, while the firm also assists several high-profile investment funds. Practice head
Maria Flávia Seabra
 '
has deep knowledge of the area, in addition to excellent leadership of her team
'.
Fatima Tadea Rombola Fonseca
 is a '
complete professional with a lot of experience in the real estate industry
'. Fellow partner
Ivana Bomfim
is '
intelligent and always in favour of the client
'.
Machado Meyer Sendacz e Opice Advogados
assists wealthy families and financial institutions, combining the firm's expertise across tax, corporate, litigation and civil law matters. Asset organisation and protection, wealth and asset planning, criminal law and philanthropy are all within the purview of the department, which also acts for individuals seeking counsel. The firm has longstanding relationships with several foreign banks operating in Brazil, working with them to develop new products and investment structures.
Celso Costa
  spearheads the team, advising clients on international wealth, tax and succession planning. Tax specialist
Fernando Tonanni
  is also a key member of the team. The two are supported by
Fernando Colucci
  and associate
Rafael Stuppiello
 , who are both highly regarded.
Machado Meyer Sendacz e Opice Advogados
offers assistance to large and medium-size companies from a variety of sectors such as energy, mining, food, education, healthcare and financial services. With a strong focus on capital markets transactions and M&A, the group is often sought to advise on high-value and complex acquisition financings, cross-border public offerings and general corporate matters. Working on an integrated basis with the firm's wider network, the Belo Horizonte team is equipped to offer clients a full service. Practice head
Gustavo Rugani
is a key contact for capital markets deals, M&A and regulatory matters involving public companies. Also recommended is securitisation and project finance expert
Guilherme Azevedo
, and
Bruno Costa
, who has vast experience in real estate matters.
The combined compliance and white-collar crime practice at
Machado Meyer Sendacz e Opice Advogados
is highlighted for its '
experience, credibility, engagement and organisation
'. Its vast experience in corporate investigations sees it representing clients in sensitive investigations into allegations of fraud, unfair competition, cartels and environmental law breaches, among other matters. The full-service firm has a loyal client base, including in the banking and financial services sector, and the compliance practice's strength sees it continuing to attract instructions from new clients across the technology, real estate, chemicals and mining industries.
Juliana Sá de Miranda
 brought her white-collar and compliance practice to the firm in 2019, combining her expertise with that of anti-corruption, antitrust and crisis management partner
Marcos Paulo Veríssimo
, who also benefits from his previous experience at the Brazilian Development Bank (BNDES) and competition regulator (CADE).
Gisela Ferreira Mation
and associate 
Gabriela Silveira Viana
are also key contacts.
Fielding a sizeable team of practitioners dedicated to arbitration,
Machado Meyer Sendacz e Opice Advogados
 is rated by clients for its '
deep knowledge of the legislation relevant to arbitration procedures
'. Institutional and ad hoc proceedings before various national and international arbitral bodies, including the ICC and CAM-CCBC, feature heavily in the team's busy caseload. Corporate, commercial and post-M&A disputes are key areas of focus for the department, which has recently witnessed an uptick in demand from clients operating in the construction, energy, oil and gas, and financial services sectors.
Eliane Cristina Carvalho
is recognised as '
one of the best arbitration professionals in the market
'; she has represented major companies in several national and international arbitration proceedings.
Gisela Ferreira Mation
focuses on the resolution of disputes through arbitration, and is singled out for her experience in cross-border matters involving Brazil and the US. Multi-jurisdictional proceedings are also a field of particular activity for associate
Leandro Felix
, who has gained legal international experience in the US.
Machado Meyer Sendacz e Opice Advogados
is experienced in a broad range of M&A and financing work on behalf of mining and metals clients in Brazil. The team has notable strength acting for mining companies and investors in the structuring in projects, business and financing transactions, as well as regulatory matters. Strategic litigation cases involving mining regulations also feature in the team's recent workload. The team is under the joint leadership of
Pedro Henrique Jardim
, who focuses on infrastructure projects and natural resources and is counsel of choice for the firm's core mining clientele, and
Liliam Yoshikawa
, whose expertise includes contractual matters and cross-border deals in the mining sector.
The experienced and multidisciplinary team at 
Machado Meyer Sendacz e Opice Advogados
is well equipped to advise insurance clients on a wide range of corporate, commercial and regulatory issues. This includes support on major bancassurance agreements, M&A, policy wording and product launches. Its lawyers work closely with the finance department to also advise on related financings and derivatives transactions. Key partners include
Eduardo Avila de Castro
 for banking and insurance regulatory matters, and
Nei Schilling Zelmanovits

 for transactional and regulatory advice. Associate
Pedro Henrique Ricco Verzemiassi
is noted for his strong insurance focus.
The life sciences department at
Machado Meyer Sendacz e Opice Advogados
takes a multidisciplinary approach to advise and support its clients in the pharmaceutical and cosmetics industries, and also excels in advising companies in the tobacco, cannabis, and food and beverage sectors. Clients trust the firm to assist in navigating the Brazilian regulatory framework in the aforementioned sectors, as well as technology transfer agreements, clinical trials and research. The team is co-led by regulated market specialists
Laura Garcia De Freitas Souza
and
Ana Karina Esteves de Souza
.
Gláucia Mara Coelho
 is also of note in the team, particularly in relation to regulatory agency disputes and strategic claims in the healthcare and pharmaceutical industries.
Machado Meyer Sendacz e Opice Advogados
' technology practice specialises in advising clients on the development of new business models. Major technology and internet companies also turn to the practice, which is led by
Juliana Abrusio
, in relation to public law, tax, labour, IP and contentious matters. Abrusio is experienced in all areas of digital law and personal data protection, including advising on new business models, data breaches, e-contracts and digital fraud.
Daniel Guariento
is also a digital law specialist, and a key contact for corporate restructuring and conflict prevention. 
Luanna Peporini
is another key member of the team.
With wide-ranging expertise in administrative and judicial proceedings,
Machado Meyer Sendacz e Opice Advogados
offers an integrated white-collar crime and compliance practice, which also benefits from the firm's strength in tax and antitrust departments, with which the group frequently collaborates. Highly regarded anti-corruption and business criminal law expert
Juliana Sá de Miranda
is a key reason for the firm's success in this field; with over 20 years' experience, she is regularly sought by clients in the financial services, energy, logistics and life sciences sectors for assistance with complex cases. Associate
Gabriela Estefania Paredes Arcentales
is another key member of the team.
Machado Meyer Sendacz e Opice Advogados >
Firm Profile
We work to offer intelligent legal solutions that drive business that can transform the reality of our clients and society.
We have reached 50 years of history believing that we don't need to do what everyone else is doing. We are different. We are sure that thinking ahead, anticipating trends, and exercising foresight provide us with the necessary background to confidently explore increasingly innovative horizons for the future.
We grew following the fast pace of Brazil's expansion and we continue to do so today. Attracted by challenges, our attitude has always been to invest in people's growth, develop new practices, and explore new sectors, with the purpose of providing legal intelligence to make our clients' strategies viable.
We are a team of creative people who are resolute obstinate in the search for possible legal solutions. Together, we learn and build knowledge all the time, with hard work, dedication, and commitment.
In this new phase, we want to expand the concepts of commitment, empathy, and innovation. Amplify our actions in the perspective of the future, following the demands of the world and in favor of society's development.
It is this spirit that we want to celebrate, because we believe that transformation is possible.
Main areas of practice
Banking, insurance and finance: Legal advice on structuring complex financial transactions, creating and implementing various types of sector-related products and services, and support to the relationship of its clients with regulators.
Capital markets: Machado Meyer participates in public offerings of shares and other securities, initial public offerings (IPOs), issuance of debt securities abroad, corporate restructuring, M&A transactions involving public companies, as well as going public, listing and de-listing procedures.
Competition and antitrust: Conducting mergers related to transactions between large Brazilian companies, cross-border transactions notified simultaneously in several countries and transactions involving regulated markets that require articulation and coordination with CADE and other regulatory agencies involved.
Compliance and integrity: Consulting on corporate governance, risk management and compliance, due diligence focusing on M&A projects, and corporate investigations and crisis management.
Corporate: Assistance in all procedures related to business law and strengthening of corporate governance systems to reduce exposure to risks, ensure legal compliance and help boost business.
Crisis management: Experience in complex cases and a multidisciplinary approach are Machado Meyer's greatest assets to help businesses through any given tribulation as quickly and as safely as possible. The focus is to deter the crises' impacts, preserve the company's reputation, minimise losses, and safeguard and accelerate the client's business.
Environmental: The firm provides legal advice to clients throughout the implementation, environmental licensing process and state supervision of business ventures and projects, establishing a strong dialogue with investors, decision-makers, and stakeholders in order to negotiate terms, mitigate potential risks and develop business-oriented solutions.
Projects and project financing: The firm assists investors with public bidding processes and the development of regulated activities through public-private partnerships, concessions, permissions, or authorisations, as well as risk-assessment and structuring of complex projects, always aiming at maximising the clients' return on investment and implementing innovative solutions in relation to project financing, derivatives, investment funds, securitisations, issuance of debt and other securities.
Labour and employment: The firm provides guidance on all aspects of the legislation for companies and organisations. It seeks to keep clients always up to date on changes in labour laws and rules that may affect labour relations, so that they may have the necessary elements to make the best decisions possible. The firm also has strong transactional and litigation teams in this field of law, often assisting clients with the labour aspects of major M&A transactions and strategic litigation.
Litigation, arbitration and dispute resolution: Advises on litigation and preventive matters in several forms of business disputes, such as acting before the courts, administrative authorities, and regulatory agencies, participating in arbitration and assisting clients in preliminary discussions to prevent or reduce the use and impact of litigation.
M&A and private equity: Machado Meyer advises domestic and international companies of all sizes in strategic M&A transactions for the expansion, development or sale of their business, presenting innovative solutions in relation to deal-structuring and providing advice to ensure legal certainty over the transactions.
Real estate: The firm advises clients on the development of real estate projects, preparing for any acquisition, financing, construction, partnerships and joint ventures, as well as on the structuring real estate collateral, leases, 'built to- suit' contracts, leasing, regularisation of rural and urban property, among other transactions, including deals that involve international partners and sophisticated financial mechanisms.
Restructuring and insolvency: As one of the most traditional debt restructuring and insolvency practices in Brazil, Machado Meyer mainly represents the interests of creditors and investors, exploring alternative agreements and maximising opportunities.
Tax: The firm provides advice on the interpretation and application of tax rules and regulations stemming from all spheres of the public administration. It supports clients in structuring new projects and in financial operations, customs regulations, transfer pricing, direct and indirect taxes, interpretation of international treaties, obtaining of tax incentives, and taxation of expatriates.
Technology: Legal advice to tech companies with disruptive business models to help them understand the Brazilian legal framework, assess and mitigate risks, and allow their business to thrive. The firm provides support in analysing the business models proposed by clients and in finding a legal framework that is safe and effective from a contractual, tax, and regulatory perspective.
White-collar crime: Consulting services in criminal matters in order to assist clients in complying with the strict legal requirements related to environmental, tax, consumer, commercial, labour, and issues of any other kind that may result in criminal consequences that could affect the clients' business.
Staff Figures
Number of partners : 98 Number of lawyers : 573
Languages
English Spanish Portuguese Japanese Italian German
Memberships
ABA (American Bar Association) AIDA International Insurance Law Association AIPN AMCHAM American Chamber of Commerce (ACC) ICC TMA Spanish Bar Association International Bar Association
International capabilities
Machado Meyer has a team of highly qualified lawyers specially dedicated to advising clients from other countries. We call these multidisciplinary groups our special desks. They assist clients in Germany, Spain, Portugal and all the Asia countries with demands related to the development of new businesses or the daily operation of their projects.
Our work involves M&A transactions, structured operations, financing of infrastructure projects, technology innovations, investment funds, real estate projects and environmental issues, among other topics.
Besides being fluent in different foreign languages, our partners and lawyers have a good understanding of the cultural richness of each country. They can help companies and investors with business perspectives in Brazil overcome the complexity of our legislation and achieve their strategic goals.
We provide legal support to ensure the viability of new foreign investments in Brazil and broaden the horizons of multinational groups already established in the country.
To keep our lawyers up to date, we maintain exchange programs between professionals at Machado Meyer and clients and law firms in the countries that we serve. The main goal is to expand the knowledge and experiences of both our lawyers and the foreign professionals working in our firm.
With our background and expertise, we help eliminate any specific cultural barriers that could hinder the completion of new businesses, thus generating a competitive advantage for our clients from different countries and adding value to their projects.