Machado Meyer Sendacz e Opice Advogados > São Paulo, Brazil > Firm Profile
Machado Meyer Sendacz e Opice Advogados
Offices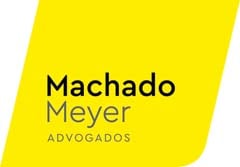 Machado Meyer Sendacz e Opice Advogados
R. JOAQUIM FLORIANO
1052 – SÃO PAULO
SP 04534004
Brazil
Machado Meyer Sendacz e Opice Advogados > The Legal 500
Rankings
Machado Meyer Sendacz e Opice Advogados has a multidisciplinary banking and finance practice with a strong following among the main domestic and international banks and financial institutions. On the transactional side, the firm's lawyers comfortably advise on complex banking instruments and products. The firm's wider standing in M&A and infrastructure also ensures a strong flow of acquisition and project financings, both for borrowers and lenders. The team is also strong on the regulatory side, and is increasingly active in the fintech and payments space. Nei Schilling Zelmanovits leads the team, which includes Adriano Schnur, who handles project and structured finance transactions, and Eduardo Avila de Castro, who is especially active on the regulatory front. Newer partners such as Rafael Carretero and Bruno Racy area also making strong names for themselves.
The 'all-star team' at Machado Meyer Sendacz e Opice Advogados is 'attentive to the client's needs, and extremely agile'. The firm is adept in high-value deals that exceed R$1bn, in addition to mid-market transactions, where it works on the buy and sell side for well-known companies. With a sizeable team at both partner and associate level, the firm fields teams of experts in public M&A, private equity, healthcare and technology, among other sectors. Besides its offices in major states in Brazil, the firm also stands out for its presence in New York, which puts it closer to US-based investors and is also of benefit in outbound deals. The firm utilises technology and AI to improve efficiency, and has trained its staff through an Operational Excellence Programme that uses Lean Six Sigma, a methodology based on statistical methods to analyse data. In terms of D&I, the firm established a Diversity and Inclusion Committee in 2011, and today has affinity groups focusing on Gender Equality (Elas Conectam), LGBTIQA+ (#1gualdade) and Racial Equality (ID.Afro). Its work in these areas include lectures, meetings, mentoring and pro bono support. Guilherme Bueno Malouf leads the firm's business law department and is an expert in M&A and private equity investments. With him in the team are highly regarded corporate M&A and governance specialist Adriana Pallis and Arthur Bardawil Penteado, who acts for major Brazilian and international companies and private equity funds and is a member of the firm's executive committee. Diana Henne acts for international companies in their operations in Brazil, including in M&A and joint ventures, and Mauro Cesar Leschziner advises on M&A and private equity operations involving a broad range of sectors. Luciana Costa Engelberg, Ivandro Maciel Sanchez Junior and Manuela Lisboa Gentil Monteiro also receive praise.
Machado Meyer Sendacz e Opice Advogados is a first-class choice for labour advice in Brazil. 2020 saw the firm help many longstanding clients restructure their employment practices in the wake of the Covid-19 pandemic, including providing advice on health and safety issues, home-working policies, collective negotiations for salary reductions, and the temporary closure of operations in Brazil. In addition to consulting advice, the firm regularly supports clients in internal investigations, collective lawsuits, strike management, class actions, and administrative and judicial labour disputes. The highly experienced Andrea Giamondo Massei Rossi leads the specialised team, which also includes Caroline Marchi, Rodrigo Seizo Takano and Daniel Dias. Clients also rate senior associate Murilo Caldeira Germiniani.
With significant presence throughout Brazil, Machado Meyer Sendacz e Opice Advogados has one of the leading projects and infrastructure practices in the market. Testament to its standing is the impressive track record in innovative transactions in the project finance space. The team has been particularly active advising on financing matters for the development of energy projects, with a special emphasis on renewables. In addition, the group also demonstrates strength in matters pertaining to PPPs, bidding processes and M&A deals. Alberto Faro has a wealth of experience in domestic and cross-border project finance, most notably in the power, mining, oil and gas, sanitation and transport segments. José Ribeiro do Prado Júnior is another noteworthy practitioner for financing transactions, and also demonstrates proficiency in PPPs and regulatory matters. Mauro Bardawil Penteado, who has significant experience in the ports, power and oil and gas sectors, advises clients on an array of infrastructure and energy matters. Other key individuals include José Virgílio Lopes Enei and Adriano Schnur. Since publication, the team has been further strengthened with the February-2022 hire of Marcelo Lucon as a partner; Lucon has a lengthy in house legal trajectory in the construction and infrastructure sector, most notably some seven years as CLO at Grupo Ecorodovidas.
The well-established practice at Machado Meyer Sendacz e Opice Advogados, which combines impressive administrative law and regulatory knowledge with transactional expertise, provides advisory services in relation to the entire spectrum of public law matters. The team is particularly sought after for its experience in public procurement, complex PPP agreements and high-stakes litigation before federal regulatory agencies and the superior courts of Brazil. Other typical mandates include privatisations, concessions and administrative improbity claims. In the context of the Covid-19 pandemic, the team was engaged by clients across a range of sectors, such as transport, energy and sanitation, in relation to the extension of existing concession agreements, rebalancing requests of contracts, and litigation. Department head José Virgílio Lopes Enei is a name to note for PPPs and concessions of urban and social infrastructure. Lucas Sant'Anna is recommended by peers and clients alike for his strong background in public tenders, administrative law and PPPs. Rafael Vanzella, who specialises in public law and regulatory matters pertaining to the transport and sanitation sectors, and Pedro Saullo, whose areas of activity include concessions and PPP projects, are also key contacts.
'Extremely proactive and effective', Machado Meyer Sendacz e Opice Advogados is a top destination for major creditors, and its role on the market's largest restructurings illustrates its expertise in this area. Notable highlights in this regard included its advice to Itaú Unibanco and Banco Bradesco on the restructuring of Odebrecht Group (Brazil's largest restructuring to date), and its sugarcane and alcohol division, Atvos Group. Coupled with this is the firm's track record in debtor-in-possession (DIP) financings, and its advice to distressed debt investors. Key members of the team include Renato Maggio on the debt restructuring side, and Renata Martins de Oliveira Amado for related contentious proceedings. Adriano Schnur Gabriel Ferreira, Rafael Carretero and Camilo Torres Gerosa Gomes are also highly active in this area.
Machado Meyer Sendacz e Opice Advogados has a top-notch tax practice led by highly rated tax litigator Daniella Zagari. She is backed by a number of seasoned judicial litigators, including Marco Antônio Gomes Behrndt and Marcelo Fortes, who has a strong relationship with Vale. The firm is also extremely active on the transactional, strategic and tax structuring front, with a number of leading advisers for direct tax, such as Fernando Tonanni, Raquel Novais and Celso Costa, who also have good administrative litigation expertise. On the indirect tax and customs front, Camila Galvão Anderi Silva, Fernanda Sá Freire and the recently promoted Diogo Martins Teixeira and Andre Menon are among the main contacts. Bruna Marrara is also strong on the transactional side.
Machado Meyer Sendacz e Opice Advogados represents issuers and underwriters on the gamut of debt and equity capital markets issues. The firm was involved in over 60 deals in 2020, advising on R$17.7bn in equity offerings and R$28.4bn worth of debt issuances. This is coupled with its strong track record in regulatory matters, as well as in cross-border mandates. The experienced team includes versatile partners such as Eliana Helena de Gregório Ambrósio Chimenti, who advises on both debt and equity listings, and finance partner Nei Schilling Zelmanovits who specialises in debt capital markets. Belo Horizonte-based partner Gustavo Rugani also has a good track record in IPOs and follow-on equity transactions, and all types of bond issues.
Machado Meyer Sendacz e Opice Advogados is well recognised for its strength in litigation, and its Brasília-based team forms an important part of the firm's overall dispute resolution offering. Cristiane Romano leads the practice in Brasília, and is noted for her experience before the Supreme Federal Court and Superior Court of Justice, as well as regulatory agencies. João Vitor Luke Reis is another key contact.
The 'top-flight antitrust team' at Machado Meyer Sendacz e Opice Advogados has a 'recognised history of success in representing clients before CADE'. Maria Eugênia Novis leads the stable team, which - in addition to generating its own steady flow of cases - has strong synergies with other practices in the firm, including corporate and M&A, and also enjoys good relationships with leading international law firms. As a result, the team continues to handle a large proportion of mergers, including complex filings, before CADE, and is also regularly involved in the most high-profile antitrust investigations taking place in the country. In litigation, the firm is equipped to represent clients in challenges against CADE decisions. Managing partner Tito Amaral de Andrade and compliance, competition and public law specialist Marcos Paulo Veríssimo are also key contacts, and Érica Sumie Yamashita is a name to note at the senior associate level.
The sizeable dispute resolution team at Machado Meyer Sendacz e Opice Advogados is a solid performer in litigation at all levels in Brazil, including proceedings before the superior courts in Brasília. Recently, the team has been particularly active in cases involving clients from the mining, technology, start-up, pharmaceutical, banking and aviation sectors; bankruptcy and judicial reorganisations are also areas of strength for the department. Eliane Cristina Carvalho, whose fields of expertise include civil litigation, crisis management and preventive measures, heads up the practice with Gláucia Mara Coelho, who stands out for her impressive track record in high-stakes judicial and administrative proceedings. Corporate disputes are notable areas of practice for Ariana Anfe and Paulo Eduardo Leite Marino. Eduardo Perazza de Medeiros is another key contact, especially for contractual disputes, environmental class actions and administrative improbity claims.
With an impressive track record in M&A transactions in the exploration and production segment, Machado Meyer Sendacz e Opice Advogados acts for strategic clients in an array of transactional, contractual and regulatory matters. The team, which has recently experienced growth in E&P, gas and refining-related work, is particularly recognised for its role as the main advisor of Petrobras in relation to its divestment programme. Daniel Szyfman, who sits in the São Paulo office, leads the nationwide group, and is regularly sought by clients engaged in M&A and financing matters. He receives support from a talented team of associates based in Rio de Janeiro, which includes natural gas projects specialist Maria Fernanda Soares and Fernando Xavier, the latter of whom focuses on E&P projects and administrative litigation.
Machado Meyer Sendacz e Opice Advogados
has longstanding experience in traditional generation and renewable energy projects, acting as legal counsel to foreign and domestic companies in the power sector. The group is well equipped to assist with the full array of transactional mandates, ranging from project finance to M&A, energy auctions and commercial contracts. Regulatory issues and administrative proceedings also feature in the team's caseload.
Ana Karina Esteves de Souza
, who is recommended for project finance, transactions and concessions involving the electricity sector, oversees the department, which also has notable strength in power commercialisation, trading and self-generation. Energy law specialist
Laura Souza
 is regularly retained by international clients looking to operate in the Brazilian market.
Paulo Machado
 - who made partner in January 2022 - is a noteworthy practitioner in project development, while the Brasília-based
Cristiane Romano
 focuses on judicial and administrative disputes.
Machado Meyer Sendacz e Opice Advogados is engaged by clients from the infrastructure, logistics, chemicals, real estate, agribusiness, steel, mining and pharmaceutical industries (among others) in the entire spectrum of environmental mandates. The department regularly assists with risk assessment and management of environmental liabilities in the context of corporate, finance and capital markets transactions, project development and compliance matters. Crisis management is another key area of practice, and is a core specialism for Roberta Danelon Leonhardt, who leads the team and handles a range of environmental law matters, including climate change, green finance and ESG issues. On the contentious front, the practice also showcases strength in environmental litigation both at the administrative and judicial levels. Eduardo de Campos Ferreira is a name to note for environmental claims. Carolina de Almeida Castelo Branco is well versed in compliance issues, transactions and litigation.
Machado Meyer Sendacz e Opice Advogados has established a strong reputation in the aviation market. The firm's clients range from major airlines like LATAM, through to leading banks and leasing companies. The firm regularly advises on aircraft leases and financings, and is also strong in regulatory and M&A. In addition, the team has a strong litigation arm, where Eliane Cristina Carvalho is especially active. Practice head Fabio Falkenburger and Marina Estrella are the main contacts for acquisitions, financings and regulatory advice. The firm also provides strong support to clients in the airport sector, assisting with airport concessions and related public law matters.
Machado Meyer Sendacz e Opice Advogados brings a strong combination of tax, corporate, litigation and civil law expertise to its private wealth group. High-net-worth families and individuals often seek advice from the team on the cross-over between their commercial and private interests, including the companies they control. This includes support on inheritance, asset planning and protection, real estate, criminal law and philanthropy. The firm also works with several high-profile domestic and international private banks on the development of their products. Well-regarded tax specialist Fernando Tonanni heads the team, with strong support from partners Celso Costa and Fernando Colucci on related tax, corporate and asset structuring.
Working in close collaboration with the firm's network of offices across Brazil,
Machado Meyer Sendacz e Opice Advogados
' Belo Horizonte practice excels in capital market deals. In addition to assisting clients from a variety of sectors, notably energy and financial services, with equity and debt transactions, the team is also experienced in M&A, financial agreements, commercial issues and regulatory matters involving public companies.
Gustavo Rugani
oversees the local corporate finances department, which also includes
Guilherme Azevedo
, who made partner in January 2022 and has a relevant background in cross-border transactions.
One of the best-known law firms in the Brazilian legal market, Machado Meyer Sendacz e Opice Advogados acts for leading companies across various sectors, and its compliance department has recently expanded its client base with new clients in the shipping, automotive and arts sectors, among others. With broad coverage in the field of compliance, the team provides assistance in corporate investigations involving corruption, fraud, unfair competition and environmental law violations, government investigations, risk assessments and other corporate compliance and integrity-related matters. Juliana Sá de Miranda's expertise takes in both compliance and white-collar criminal law. The highly regarded Marcos Paulo Veríssimo co-leads the team, which also includes key associate Gabriela Silveira e Viana.
Offering multidisciplinary expertise that cuts across financing, tax, environmental law, contractual and regulatory issues, Machado Meyer Sendacz e Opice Advogados routinely receives instructions from mining companies and investors in relation to project development and transactions. Greenfield mining projects and M&A involving mining assets are strong points for the department, which is jointly led by Liliam Fernanda Yoshikawa and Pedro Henrique Jardim. The practice heads combine several years of experience in domestic and cross-border natural resources and infrastructure projects.
In the field of insurance, Machado Meyer Sendacz e Opice Advogados is noted for its non-contentious advice; it regularly supports clients in policy wording reviews, contractual negotiations, joint ventures and M&A. The team also has good expertise in claim adjustment processes, and often assists clients with insurance product distribution agreements. Key partners include Eduardo Avila de Castro, who has a particular specialism in financial services regulation, and Nei Schilling Zelmanovits, who is active on the transactional side. Associate Pedro Henrique Ricco Verzemiassi also receives praise.
The '
very experienced and dedicated professionals
' at
Machado Meyer Sendacz e Opice Advogados
are called on to advise clients on high-end real estate matters, including deals with a strong corporate element. In addition to retail, healthcare, hospitality, commercial and residential transactions, the practice is also experienced in transport and energy infrastructure projects. Practice head
Maria Flávia Seabra
has significant experience in urban and rural investments. Other key partners include
Ivana Bomfim
and
Fatima Tadea Rombola Fonseca
. The department was further strengthened by the arrival of real estate specialist
Bruno Costa
from
Azevedo Sette Advogados
.
Since publication
, Costa was promoted to partner, in January 2022.
Machado Meyer Sendacz e Opice Advogados fields a team of lawyers specialised in ad hoc and institutional arbitration, which stands out for its significant experience in international proceedings involving a range of jurisdictions, including the US, the Netherlands, Uruguay and Ireland. Its client base comprises new and longstanding clients operating in the oil and gas, banking, construction, real estate, telecoms, mining and pharmaceutical industries. The department is particularly skilled in corporate, commercial and M&A-related disputes. Co-head Eliane Cristina Carvalho has recently been nominated as one of the Brazilian representatives of the International Court of Arbitration of the ICC. Eduardo Perazza de Medeiros is not only engaged in arbitrations concerning banking, corporate and insurance disputes, but is also retained to lead advice on matters involving sports contracts. Recently promoted partner Gisela Ferreira Mation is a key contact for cross-border mandates.
Machado Meyer Sendacz e Opice Advogados fields a multi-disciplinary group of lawyers to assist life sciences companies on regulation, litigation and corporate and commercial transactions. In other work, the team has also been providing advice to clients on the development of cannabis and tobacco products. Regulatory and administrative law experts Ana Karina Esteves de Souza and Laura Garcia de Freitas Souza jointly lead the team, which includes dispute resolution, consumer law and product liability specialist Gláucia Coelho.
Covering public law, tax, labour, IP and litigation, the technology practice at Machado Meyer Sendacz e Opice Advogados offers assistance to start-ups and well-established companies in traditional sectors in relation to digital law. Leading the department is Diego Gualda, who draws on his former experience as in-house counsel at major internet and technology companies. He has a wealth of experience in both non-contentious and litigation mandates, advising on the structuring of new business models, internet regulation, data protection and contractual issues. In September 2021, the department was significantly bolstered by the arrival of data and digital law expert Juliana Abrusio.
As befits the firm's national reputation, Machado Meyer Sendacz e Opice Advogados' white-collar crime department is retained by major Brazilian companies operating in various industries for assistance in complex cases and for legal opinions. In addition to its broad knowledge of financial and environmental crimes, the team also benefits from the input of the firm's experts in tax, labour and corporate law. Practice head Juliana Sá de Miranda and key associate Gabriela Estefania Paredes Arcentales 'have deep criminal law knowledge and a very high ethical sense of compliance'.
Machado Meyer Sendacz e Opice Advogados >
Firm Profile
We work to offer intelligent legal solutions that drive business that can transform the reality of our clients and society.
We have reached 50 years of history believing that we don't need to do what everyone else is doing. We are different. We are sure that thinking ahead, anticipating trends, and exercising foresight provide us with the necessary background to confidently explore increasingly innovative horizons for the future.
We grew following the fast pace of Brazil's expansion and we continue to do so today. Attracted by challenges, our attitude has always been to invest in people's growth, develop new practices, and explore new sectors, with the purpose of providing legal intelligence to make our clients' strategies viable.
We are a team of creative people who are resolute obstinate in the search for possible legal solutions. Together, we learn and build knowledge all the time, with hard work, dedication, and commitment.
In this new phase, we want to expand the concepts of commitment, empathy, and innovation. Amplify our actions in the perspective of the future, following the demands of the world and in favor of society's development.
It is this spirit that we want to celebrate, because we believe that transformation is possible.
Main areas of practice
Banking, insurance and finance: Legal advice on structuring complex financial transactions, creating and implementing various types of sector-related products and services, and support to the relationship of its clients with regulators.
Capital markets: Machado Meyer participates in public offerings of shares and other securities, initial public offerings (IPOs), issuance of debt securities abroad, corporate restructuring, M&A transactions involving public companies, as well as going public, listing and de-listing procedures.
Competition and antitrust: Conducting mergers related to transactions between large Brazilian companies, cross-border transactions notified simultaneously in several countries and transactions involving regulated markets that require articulation and coordination with CADE and other regulatory agencies involved.
Compliance and integrity: Consulting on corporate governance, risk management and compliance, due diligence focusing on M&A projects, and corporate investigations and crisis management.
Corporate: Assistance in all procedures related to business law and strengthening of corporate governance systems to reduce exposure to risks, ensure legal compliance and help boost business.
Crisis management: Experience in complex cases and a multidisciplinary approach are Machado Meyer's greatest assets to help businesses through any given tribulation as quickly and as safely as possible. The focus is to deter the crises' impacts, preserve the company's reputation, minimise losses, and safeguard and accelerate the client's business.
Environmental: The firm provides legal advice to clients throughout the implementation, environmental licensing process and state supervision of business ventures and projects, establishing a strong dialogue with investors, decision-makers, and stakeholders in order to negotiate terms, mitigate potential risks and develop business-oriented solutions.
Projects and project financing: The firm assists investors with public bidding processes and the development of regulated activities through public-private partnerships, concessions, permissions, or authorisations, as well as risk-assessment and structuring of complex projects, always aiming at maximising the clients' return on investment and implementing innovative solutions in relation to project financing, derivatives, investment funds, securitisations, issuance of debt and other securities.
Labour and employment: The firm provides guidance on all aspects of the legislation for companies and organisations. It seeks to keep clients always up to date on changes in labour laws and rules that may affect labour relations, so that they may have the necessary elements to make the best decisions possible. The firm also has strong transactional and litigation teams in this field of law, often assisting clients with the labour aspects of major M&A transactions and strategic litigation.
Litigation, arbitration and dispute resolution: Advises on litigation and preventive matters in several forms of business disputes, such as acting before the courts, administrative authorities, and regulatory agencies, participating in arbitration and assisting clients in preliminary discussions to prevent or reduce the use and impact of litigation.
M&A and private equity: Machado Meyer advises domestic and international companies of all sizes in strategic M&A transactions for the expansion, development or sale of their business, presenting innovative solutions in relation to deal-structuring and providing advice to ensure legal certainty over the transactions.
Real estate: The firm advises clients on the development of real estate projects, preparing for any acquisition, financing, construction, partnerships and joint ventures, as well as on the structuring real estate collateral, leases, 'built to- suit' contracts, leasing, regularisation of rural and urban property, among other transactions, including deals that involve international partners and sophisticated financial mechanisms.
Restructuring and insolvency: As one of the most traditional debt restructuring and insolvency practices in Brazil, Machado Meyer mainly represents the interests of creditors and investors, exploring alternative agreements and maximising opportunities.
Tax: The firm provides advice on the interpretation and application of tax rules and regulations stemming from all spheres of the public administration. It supports clients in structuring new projects and in financial operations, customs regulations, transfer pricing, direct and indirect taxes, interpretation of international treaties, obtaining of tax incentives, and taxation of expatriates.
Technology: Legal advice to tech companies with disruptive business models to help them understand the Brazilian legal framework, assess and mitigate risks, and allow their business to thrive. The firm provides support in analysing the business models proposed by clients and in finding a legal framework that is safe and effective from a contractual, tax, and regulatory perspective.
White-collar crime: Consulting services in criminal matters in order to assist clients in complying with the strict legal requirements related to environmental, tax, consumer, commercial, labour, and issues of any other kind that may result in criminal consequences that could affect the clients' business.
Staff Figures
Number of partners : 97 Number of lawyers : 470
Languages
English Spanish Portuguese Japanese Italian German
Memberships
ABA (American Bar Association) AIDA International Insurance Law Association AIPN AMCHAM American Chamber of Commerce (ACC) ICC TMA Spanish Bar Association International Bar Association
International capabilities
Machado Meyer has a team of highly qualified lawyers specially dedicated to advising clients from other countries. We call these multidisciplinary groups our special desks. They assist clients in Germany, Spain, Portugal and all the Asia countries with demands related to the development of new businesses or the daily operation of their projects.
Our work involves M&A transactions, structured operations, financing of infrastructure projects, technology innovations, investment funds, real estate projects and environmental issues, among other topics.
Besides being fluent in different foreign languages, our partners and lawyers have a good understanding of the cultural richness of each country. They can help companies and investors with business perspectives in Brazil overcome the complexity of our legislation and achieve their strategic goals.
We provide legal support to ensure the viability of new foreign investments in Brazil and broaden the horizons of multinational groups already established in the country.
To keep our lawyers up to date, we maintain exchange programs between professionals at Machado Meyer and clients and law firms in the countries that we serve. The main goal is to expand the knowledge and experiences of both our lawyers and the foreign professionals working in our firm.
With our background and expertise, we help eliminate any specific cultural barriers that could hinder the completion of new businesses, thus generating a competitive advantage for our clients from different countries and adding value to their projects.