Babbé LLP > St Peter Port, Guernsey > Firm Profile
Babbé LLP
Offices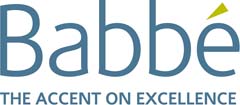 Babbé LLP
La Vieille Cour
La Plaiderie
St Peter Port
GY1 1WG
Guernsey
Babbé LLP > The Legal 500
Rankings
The '
commercially minded and astute
' lawyers at
Babbé LLP
have substantial experience as advocates in proceedings before Guernsey courts, as well as assisting with the Guernsey law aspects of foreign proceedings, particularly in the US and England. The group is led by
Todd McGuffin
, who takes the lead on contentious trust, investment fund and insolvency matters. Managing partner
Nick Robison
is a seasoned trust litigator, often acting as the court-appointed representative of minor and unborn trust beneficiaries. Managing associate
Kirthi Kalyan
has built a practice representing high-net-worth individuals in trust-related disputes, and is also regularly involved in contentious regulatory matters involving enforcement investigations by the Guernsey financial services regulator.
Testimonials
'I have worked with Babbe on many occasions as a mediator. They are always well prepared and client driven. They have a relaxed but commercial approach with clients and guide them appropriately to look at solutions .'
'We found the litigation team to be very commercially minded and astute in an exceptionally difficult Insolvency matter involving a Trust Company which had ceased business and where the plaintiff was an offshore liquidator'
'Extremely personable and attentive. Excellent client service.'
'Refreshing to have counsel who you have full confidence in. Nick Robison's approach from the start has been second to none on both a personable and professional level. He has the rare gift of great in depth technical expertise and excellent commercial acumen. He also has an excellent team around him specifically Emma Maguire who has been exemplary in her work on the case.'
'Good experience of local courts and procedures, and related tactics.'
'The team are able to see the issue that needs to be resolved and then construct a legal solution that matches up with the pragmatic commercial solution that has been negotiated.'
'Todd McGuffin and David Doutney do an excellent job of ensuring pragmatic commercial solutions don't have any legal flaws.'
'Nick Robison is one of the best on the island. Very responsive and willing to go in to bat hard for a client.'
Key clients
Fort Trustees Limited
PricewaterhouseCoopers
Saffery Champness
Intertrust
Robert Tchenguiz
Work highlights
Acting for Fort Trustees Limited and Balchan Management Limited, the Guernsey-based trustees of the Tchenguiz Discretionary Trust (TDT) in a suite of proceedings
Acting for PricewaterhouseCoopers in a long running high profile Providence investment fund litigations.
Represented a client in a dispute arising from a loan transaction concerning the maintenance and operation of a high value Russian built Czech registered heavy lift aircraft.
'
No job is too big or too small
' for the team at
Babbé LLP
, which has substantial experience in M&A, combined with expertise in banking and finance. The group is particularly noted for advising investment managers on the establishment of funds on the island, and their subsequent acquisitions and investments. '
Smart and responsive
'
Tristan Ozanne
 heads the department, working closely with counsel
Ann Halliday
 and managing associate
Tiaan Calitz
.
Other key lawyers:
Ann Halliday; Tiaan Calitz
Testimonials
'The team has a wide range and in-depth technical experience and provide an excellent and cohesive service. I have met with the majority of the team and they ensure that I am kept up to date on all matters in a timely and effective manner. No job is too big or too small for them and if a particular person is not able to assist then they will refer you onto the relevant person who makes contact with you immediately.'
'The team is very knowledgeable and collaborates well with other lawyers from different firms.'
'Tristan Ozanne is very responsive and easy to work with.'
'Babbe is a progressive Guernsey practice, which prides itself on thinking nimbly and with a commercial/solution orientated mind set.'
'Tristan Ozanne is both smart and responsive, and a pleasure to work with.'
At
Babbé LLP
, the practice spans trusts and pensions, augmented with expertise from the firm's corporate, employment, property and disputes departments. The group is jointly led by trusts expert
Andrew Laws
, who is knowledgeable in regulations, anti-money laundering and investigations; and
Michael Riddiford
, whose specialisms include probate and estate administration matters.
Nick Robison
has a strong contentious trusts practice.
Practice head(s):
Andrew Laws; Michael Riddiford
Testimonials
'The team have faced a lot of changes in recent years but the senior partner Andrew Laws and the managing partner Nick Robison are a constant and are both excellent.'
'The team is quick to respond to queries and responsive to unique queries which arise. They have been helpful in tailoring specific solutions with regard to fees to suit our particular needs.'
'Kim Manley is fantastic asset to the trust team at Babbe. She really know what trust companies require in terms of service delivery and aims to deliver at a high standard. Simon Howitt has a phenomenal knowledge of the trust landscape in Guernsey.'
'Babbe have a thorough knowledge of the Guernsey market and trusts in particular and that is invaluable when, like me, you are not a Guernsey lawyer.'
'Andrew Laws is very knowledgeable and approachable.'
'We have used Babbe over a number of years and their continuation and retention of staff is helpful in understanding our requirements. Their knowledge of our case and history is instrumental in them providing a quality service. We are not just a number.'
Key clients
Overseas Trust & Pension Limited in relation to a pensions related dispute.
Credit Suisse Trust Limited
Credit Suisse Securities (Europe) Limited
Saffery Champness Management International Limited/ Saffery Champness Trust Corporation
Artemis Trustees Limited
Aquitaine Trust Limited/ Aquitaine Group Limited
Imperium Trust Company Limited
Aon Services (Guernsey) Limited
St Peters Trust Company Limited
LTS Tax Limited
New Street Trust Limited/ New Street Management Limited
Oak Trust (Guernsey) Limited
Oak Trust (Mauritius) Limited
Gower Financial Services Limited/ Gower Pensions Management Limited
Overseas Trust & Pensions Limited
IQEQ (Guernsey) Limited
Weighbridge Trust Limited
Equiom Trust Limited/ Equiom (Guernsey) Limited
Sovereign Trust (Channel Islands) Limited
2mi Limited
Ocorian Fiduciary Services (Guernsey) Limited
Dixcart Trust Corporation Limited
Zedra Trust Company (Guernsey) Limited (formerly Barclays Wealth Trust Company)
Parish Trustees Limited
Trireme Pension Services (Guernsey) Limited
Butterfield Trust (Guernsey) Limited
Confiance Limited
PraxisIFM Trust Limited
BOW Trustees Limited
Fides Trust Limited
Perkins Trustees Limited
Bourse Trust Company Limited
Avenue Trust Company Limited/ HW Trust Company Limited
Belasko Administration Limited
Cavendish PCC Limited
The States of Guernsey
Sanne Group (Guernsey) Limited
Butterfield Bank (Guernsey) Limited
BWCI Trustees Limited
Crossways Trustees
NWH Trustees Limited
Louvre Trustees Limited
Multisure B.V. Limited
Work highlights
Represent the co-trustee of a Guernsey trust who is the defendant, together with the corporate co-trustee, of an ongoing application before the Royal Court in relation to trustee liabilities in terms of Sections 22 and 39 of the Trusts (Guernsey) Law, 2007.
Representing the interests of the minor and unborn beneficiaries of one branch of a Guernsey trust, which is the subject of an ongoing Public Trustee v Cooper application.
Acting for the trustee of a Guernsey Trust, which has been the subject of, and involved in, various unconnected hostile multi- million pound proceedings in a number of international jurisdictions.
Babbé LLP
's Guernsey banking offering received a major boost in 2021, with the arrival of counsel
Ann Halliday
 from
Bedell Cristin
, building on the hire of
Tristan Ozanne
 a year earlier. The team offers advice on multi-jurisdictional lending, security structuring and enforcement matters.
X
Babbé LLP >
Firm Profile
Babbé LLP is a leading, independent, Guernsey-based law firm, with a reputation for providing excellent dispute resolution, regulatory, corporate and other transactional legal services. Our independence enables us to put our clients first, making us a leader in client relationships in the Bailiwick.
We listen, understand, innovate and tailor practical solutions to help international corporates, financial institutions, and high net worth individuals succeed.
The firm: In a demanding and challenging business environment, clients value the firm's dynamic ethos and its focus on directness and efficiency, combined with a strong tradition of personal service. Our firm is widely recognised for the depth of experience of our lawyers and has a consistent track record of acting on leading and landmark cases in Guernsey. We provide our clients, with whom we have formed partnerships built over a century of practice, with an integrated and seamless service. We are approachable and accessible, and have the skills, expertise and scale to handle the most demanding, complex and innovative instructions.
Types of work undertaken
Dispute resolution: We offer strategic thinking and exceptional advocacy to help our clients deal with commercial and financial disputes. We work across a full range of commercial activity, but with a particular focus on finance-related matters. We are widely acknowledged for our expertise in a number of fields including contentious trust litigation, investment fund litigation, commercial fraud, insolvency, and professional indemnity.
Our top tier-ranked dispute resolution team has a consistent track record of acting on the leading and landmark cases in Guernsey and is widely recognised as the first choice for many in complex commercial litigation or contentious regulatory advice. Our advocates have represented clients in more judgments relating to large commercial disputes than any other firm in the island. We have one of the largest dispute resolution teams in Guernsey, known for its pre-eminent advocacy skills and experience and strength of team, with a focus on international work.
Regulatory services: We deliver realistic and valued regulatory advice to complex compliance issues.
Babbé's regulatory team specialises in providing high quality legal advice and support on regulatory issues. We strive for excellence, to deliver exceptional client service to help our clients meet their regulatory obligations, respond to regulatory investigations and interventions when the continued operation or reputation of the individual or the business is at stake. We advise on a diverse range of contentious and non-contentious regulatory issues, including regulatory investigations, AML/CFT, sanctions, data protection, risk, enforcement or any other transaction in which compliance is required.
Restructuring and insolvency: Our restructuring and insolvency lawyers are at the forefront of the most significant cross-border restructuring and insolvency cases involving complex multi-jurisdictional issues and insolvency laws. We provide commercial and time-critical advice to directors, shareholders, lenders, investors, private equity sponsors, insurers and insolvency practitioners in a wide range of corporate distress situations. Our expertise ranges from directors' and officers' duties and liabilities to debt and security restructuring, distressed financing, and disposal of assets by insolvent companies.
At Babbé, we put our clients first and focus on providing the best outcome to maximize the returns for our clients.
Our experience, combined with our top-flight advocacy capability, has resulted in frequent instructions to advise and appear on behalf of stakeholders in the largest and most complex corporate insolvencies that have come before the Royal Court of Guernsey, this includes advising on the first ever Scheme of Arrangement under Guernsey law.
Trusts and private clients: We use our experience to provide excellent private and commercial trust solutions for our clients. Our extensive trust practice advises on a full range of private and commercial trusts, family offices, and foundations in Guernsey. Our speciality is providing advice on the establishment and all other aspects of complex asset-holding and wealth management structures utilising trusts, foundations and private trust companies. We are a market leader in advising on the establishment and running of family office structures, including designing bespoke structures and advising on governance and regulatory issues.
Our team has a wealth of experience in the private trust sector. Our expertise is enhanced by having both in-house and private practice experience, enabling the team to have a substantially deeper understanding of our clients and their businesses. Additionally each member of the team, whilst predominantly acting on private trust matters, has individual specialisms including foundations and family offices.
The independence and structure of our practice promotes a thorough and deep understanding of our clients and their businesses. We provide a fully integrated service to meet the needs of our clients and our unified team works closely with specialist lawyers throughout the Firm.
Banking and finance: Babbé LLP's reputable banking and finance practice has a wealth of expertise which enables it to deliver clear and practical advice on a wide range of banking and finance transactions, from simple commercial loans to larger complex structured deals.
The firm acts for investment banks, insurers, fund managers and corporates, whether lenders, borrowers, or advisors, on the full range of banking and financial services including; LMA grade facility arrangements, securitisations, capital markets, structured products, alternative debt financing and on any related regulatory aspects.
Corporate: Our corporate practice provides advice to international and domestic companies, directors, shareholders and other stakeholders on a full range of corporate activity. Our focus is to ensure we provide tailored, practical advice that helps our clients succeed. We consider our clients' objectives and the stage of development of their project and business. We use our experience, skills and resources to advise on all the options and potential risks to deliver a successful outcome.
Our unified team has an integrated approach, working alongside our regulatory, employment, trust, dispute resolution and property team to deliver exceptional client service and excellent legal advice. We have strong and long-lasting relationships with our clients, intermediaries and regulators.
Investment funds: Babbé LLP helps clients navigate the Guernsey fund landscape and assists with the formation and ongoing legal advice regarding all types of collective investment schemes, whether open or closed ended and authorised or registered.  The firm has extensive experience with all types of funds, whether it be private equity, infrastructure, property, debt, qualifying investor funds, feeders, carry vehicles or private investment funds and can assist with listings if required.
Employment: Babbé LLP provides specialist employment advice, on both contentious and non-contentious employment issues. Our employment lawyers provide practical advice on all types of employment challenges and opportunities, including foundational policies, disciplinary and grievance issues, restructuring teams, departments and businesses and assisting clients to manage their workforce effectively.
Our employment practice is supported by a strong dispute resolution team who work alongside our trust, corporate and regulatory practices to support employment issues arising from regulatory investigations, trust company mergers and acquisitions and corporate activity. We provide highly-responsive and realistic advice to resolve matters protecting the best interests of our clients.
Lawyer Profiles
| Photo | Name | Position | Profile |
| --- | --- | --- | --- |
| | Anna Guggenheim | PartnerCommercial litigation, international arbitration and mediation, both as counsel and asarbitrator/mediator. | View Profile |
| | Ann Halliday | Counsel Ann holds the position of Counsel within the Corporate team at… | View Profile |
| | Advocate Simon Howitt | Partner in the trusts department specialising in trusts, banking and general company/commercial… | View Profile |
| | Advocate Andrew Laws | Senior partner; areas of practice include contentious and non-contentious trusts, private clients,… | View Profile |
| | Advocate Todd McGuffin | PartnerTodd specialises in contentious insolvency, funds and trust matters. | View Profile |
| | Tristan Ozanne | Corporate CounselCommercial (including mergers and acquisitions)CorporateRegulatory (including investment funds)Banking and FinanceStructuringCompetition | View Profile |
| | Advocate Michael Riddiford | Partner within the private client department, specialising in family law, both contentious… | View Profile |
| | Advocate Nicholas Robison | Managing Partner Nick specialises in disputes involving complex international trust and corporate… | View Profile |
| | Advocate Ian Swan | Partner in the dispute resolution department. Specialises in commercial litigation, including banking,… | View Profile |
Staff Figures
Number of partners : 6 Number of other fee-earners : 18
Languages
English French Afrikaans
Memberships
Society of Trust and Estate Practitioners (STEP) INSOL - International Association of Restructuring Association of Contentious Trust and Probate Solicitors
Diversity/Community
Babbé LLP is Guernsey law firm committed to an inclusive and diverse workplace.
We understand that inclusion plays an important role in our success. Our work environment provides an equal opportunity for our valued team members to succeed without obstacles based on their differences. Inclusion recognises, understands and appreciates differences, and adopting a mutually adaptive approach that does not insist or assumes that everyone acts, or thinks the same. Our continuing goal is to create an environment where people of different backgrounds can contribute at their highest level and where their differences can make a positive impact on the culture of the firm and the well-being of our team.
We recognise that a diverse team makes us stronger and more effective. As we grow, we actively seek to have the most talented employees from an array backgrounds, cultures, perspectives, and experiences to support our business. Our team is comprised of individuals from over 10 countries, ranging from the ages 20 to 70 with over 60 per cent team members identifying as female.
At Babbé we believe talent is not in any way limited by disability, age, gender identity, race, religious belief or sexual orientation.  We strive to build a balanced team from a multiplicity of backgrounds in order to attract the most exceptional individuals.