Carey Olsen > St Helier, Jersey > Firm Profile
Carey Olsen
Offices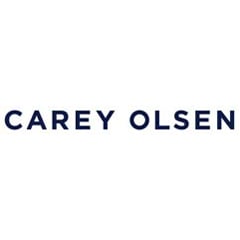 Carey Olsen
47 ESPLANADE
ST HELIER
JE1 0BD
Jersey
Carey Olsen > The Legal 500
Rankings
Carey Olsen
's lawyers are praised by clients for '
going the extra mile to help out on the overall deal and seeing the big picture of the transaction
'. The group has wide-ranging expertise that includes real estate finance, ESG-related finance, including pricing structures, restructurings and fund financings. Taking the lead is
Robin Smith
, whose clients span the States of Jersey, financial institutions and funds.
Kate Andrews
is a core member of the team with significant experience in debt restructurings, acquisition and fund finance.
Peter German
 is noted for real estate transactions, restructurings, REITs and debt listings. Counsel
Fiona Dalton
 is another name to note for real estate finance, bringing to bear knowledge in Jersey property unit trusts.
Clients praise
Carey Olsen
as having '
a first rate capital markets practice which can be trusted with market leading synthetic securitisation
transactions'. The group is most known for debt capital markets transactions, including banking, security, bond and listing issues. On the equity capital markets front, the group has experience in listings and redomiciliations on the London stock exchange.
Simon Marks
heads the group, and is a debt capital markets specialist.
Kate Andrews
 is a specialist in high-yield bond issuances.
Guy Coltman

is noted for IPOs and public M&A transactions. Counsel
Matthew Ecobichon
 ('
knowledgeable, commercial and ensures transactions run smoothly and well
') has made a name for himself for high-yield deals and securitisations. Senior associate
Ashley Morrison
is another recommended lawyer.
Carey Olsen
combines lawyers with expertise in corporate real estate, where
Alex Ohlsson

takes the lead, and with
John Kelleher

, contentious planning issues. It also benefits from in-house conveyancing expertise. The group has extensive experience in property portfolio management, as well as development projects and leasing issues. Counsel
Will Whitehead
 is increasingly active in the team, with commercial property transactional expertise, in addition to experience in construction and development work. Associate
Lyndsay Houlette
is an expert in mixed-use commercial developments and infrastructure projects.
Described as '
truly superb
',
Carey Olsen
 is praised by clients for providing '
unmatched Jersey law advice
'. The team handles onshore and local M&A, with particular expertise in equity structuring, and is also increasingly active in advising US clients, including SPACs, listed companies, PE investors and trade purchasers. Taking the lead, where he '
always goes the extra mile
' is
Guy Coltman

, who has wide-ranging expertise across the corporate transactional piece.
Alex Ohlsson

focuses on Jersey corporate and finance law issues, also areas of expertise for
David Taylor
.
James Willmott
 and counsel
David Allen
 also stand out.
Clients praise the team at
Carey Olsen
for being '
technically very strong, collaborative and user friendly
', handling the spectrum of trust-related disputes, as well as fielding a strong contentious insolvency offering, where it represents funds and companies, boards of directors and shareholders.
John Kelleher

lead's the firm-wide dispute resolution practice group, bringing to bear substantial contentious financial services experience.
Marcus Pallot
 focuses on insolvencies, regulatory disputes and civil litigation, while
Andreas Kistler
 is noted for the court-related aspects of trust and private wealth issues.
William Grace
dedicates his time to regulatory and white-collar criminal cases, acting on behalf of corporates. Counsel
Louise Woolrich
is known for multi-jurisdictional trust disputes.
Richard Holden
has left the firm for
Walkers
.
Carey Olsen
's regulatory and white-collar crime group services a wide range of Jersey regulated businesses, providing financial services compliance advice and representing clients in litigation. In addition to the financial services sector, the group also has a strong track record in competition cases and issues involving the gambling and cannabis industries. Areas of expertise include anti-money laundering issues, including investigations, matters involving the mutual legal assistance treaty (such as production orders and taking of evidence) and cyber-related criminal and regulatory issues.
William Grace
is a stalwart of the team, with vast experience in corruption and money laundering investigations and cases, as well as cyber- and crypto-related risk work.
Marcus Pallot
leads the global contentious regulatory team, and concentrates on acting for regulated entities involved in actual or threatened proceedings before the Jersey regulators. Counsel
Huw Thomas
 has experience in contentious employment issues arising in the regulated financial services space.
Carey Olsen
fields a full-service, pan-Channel Island employment law and pensions practice that is known for contentious and non-contentious matters. The employment group, headed by
Huw Thomas
, has substantial experience acting before the Jersey employment tribunal. It is also often called upon to assist with employment-related data protection issues. Thomas often works alongside
Tarina Le Boutillier
, who in addition to employment issues handles immigration law work. Other key names include pensions counsel
Julie Currie
, and trusts and private wealth head
Siobhan Riley

, who works alongside 
Alexa Saunders
.
Carey Olsen
advises high-net-worth individuals on a wide variety of family law matters, often in relation to cross-jurisdictional issues. The group is noted for its expertise in pre-nuptial agreements. It is also able to draw on the firm's wider trusts, property, litigation, corporate and private client teams, where family law overlaps with other areas of law.
Marcus Pallot
takes the lead, with vast experience in divorce cases, also a well-trodden area for
John Kelleher

.
Suzanne Kingston
became a consultant in February 2021, providing expertise in complex financial matters, children arrangements following separation or divorce, and cohabitation matters. Senior associate
Lauren Glynn
is another key name for divorces and civil partnership dissolutions, as well as complex financial disputes arising from relationship breakdowns.
The team at
Carey Olsen
is '
fully dedicated to a matter 24/7 until it is closed
', and is adept in work with Jersey-domiciled funds. The group is experienced across the spectrum of asset classes, with strengths in private equity and private equity secondaries, real estate, infrastructure and credit funds, as well as hedge and listed funds, and digital asset funds. The practice is jointly led by international private equity and real estate funds expert
James Mulholland

 and
Robert Milner

, who focuses on advising boutique and institutional fund managers on establishing private, expert, unregulated and listed Jersey funds.
Daniel O'Connor
('
relentless in his pursuit to deliver quality advice to clients adapted to their specific needs
') specialises in structuring and formation of investment funds and is experienced in the transactions of offshore structures.
Christopher Griffin
 ('
incisive, knows investment funds, takes the right point
') has expertise in the regulatory aspects of fund launches and joint ventures. Counsel
Claire Le Quesne
 is building a strong practice focusing on fund structuring and restructuring, co-investments and portfolio acquisitions. '
Omnipresent
' counsel
Andrea Steel
draws on previous experience in in-house roles to advise on fund regulation.
Characterised by clients as '
a market leader
',
Carey Olsen
's trust and private client department advises trustees, family offices and high-net-worth private clients on commercial and private trusts, foundations, charitable and non-profit organisations, in addition to succession issues, pension and estate planning. The team is led by
Siobhan Riley

, who is an expert in private and commercial trust structures.
Andreas Kistler
 leads on the firm's court-related trust work, and regularly appears in proceedings related to breach of trust, fraud and professional negligence, for plaintiffs and defendants.
Keith Dixon
 is noted for assisting with trusts, foundations and, chartable and not-for-profit organisations.
Alexa Saunders
 '
speaks with considerable authority'
on non-contentious and semi-contentious trust matters; while
Stephen Fitzgerald
 is known for employee incentive arrangements.
Carey Olsen
  has the '
leading banking and finance practice in the Channel Islands
' according to one client. It is home to a sizeable team in Guernsey that advisers borrowers and lenders on financing provided to Guernsey-domiciled investment funds, as well as handling securities listings on the international stock exchange. The group is also known for cross-border acquisition, asset and real estate financings. Department leader
Andrew Boyce

 is an expert in open- and closed-ended investment funds and the associated credit and structured finance.
Annette Alexander
 is knowledgeable in listings of investment funds and trading companies on the international stock exchange.
Tom Carey
 specialises in permanent capital vehicles, while
David Crosland
 is known for listed funds.
Ben Morgan

 leads the overall corporate and finance group.
Carey Olsen
's lawyers service the waterfront of equity and debt capital markets issues, with expertise in listings on the International stock exchange, and of Guernsey-domiciled companies on the London and New York stock exchanges. The group is well-placed to advise on downstream secondary instructions relating to share issuances, recapitalisations and debt issuances.
Annette Alexander
 is well-versed in advising on listings of investment funds, trading companies, and on bonds issued on the International stock exchange.
Ben Morgan

, who leads the group, is another stand-out lawyer with experience in public M&A and IPO transactions.
Clients suggest that 
Carey Olsen
has '
an invaluable depth of knowledge of the local property market
'.  In particular, counsel
John Le Tissier
 is known for his abundant knowledge of Guernsey property law, while senior associate
Rachel Jones
has built a strong reputation for contentious and non-contentious commercial planning matters. The team advises a multitude of Channel Island property developers on their projects on the islands, and often works with the firm's M&A team to advise on the property aspects of corporate deals.
Davey Le Marquand
 combines property law knowledge with expertise in private client issues. Senior associate
Kieran Ogilvie
focuses on financing transactions.
Jason Morgan

 is the highly rated head of the team.
Carey Olsen
's team is well-versed in high-value international M&A and corporate restructurings involving Guernsey structures. It also has a strong local profile, and is instructed by buyers and sellers alike in Guernsey M&A deals, with a client list including London stock exchange-listed corporates domiciled on the island, where clients believe the firm is '
best in class
'.
Tom Carey
's practice encompasses private equity, investment funds and restructuring deals; he jointly heads the group alongside
Tony Lane
, who has experience across M&A, public takeovers, schemes of arrangement and capital market listings.
Andrew Boyce

 is the team's funds expert, with a strong track-record in structuring and establishing open- and closed-ended investment funds. Senior associate
Arya Hashemi
is recommended for cross-border M&A and competition law issues.
Carey Olsen
offers a full offshore litigation service to clients, covering commercial and trust litigation, as well as corporate and banking work, IP and data protection issues, and claimant-side professional negligence cases. It also has a separate contentious restructuring and insolvency group, led by
David Jones
. The team is often at the forefront of disputes, and has an increasingly active practice involving fintech and crypto assets and their regulation.
Elaine Gray
 is the department head, and is a veteran Guernsey litigator.
Tim Corfield

 focuses on commercial litigation, and the group is able to draw on the knowledge of
John Greenfield

, who is often instructed as senior counsel, particularly in cases involving allegations of fraud.
Mark Dunster
 is known for regulatory litigation and criminal cases, while senior associate
Julia Schaefer
is increasingly known for contentious trusts work.
At
Carey Olsen
, clients appreciate the '
whole-team approach and support provided through the administration and management
' of their employment matters. The group has a strength in advising on the employment aspects of corporate acquisitions, but it is most noted for representing claimants and defendants in employment-related disputes, where practice head
Elaine Gray
 's experience comes to the fore; while
Mark Dunster
 handles employment issues that cross over with regulatory and criminal law. Other names to note are counsel
Natasha Newell
, who focuses on commercial employment law and regulatory issues, and associate
Lois Madden
, whose additional expertise includes data protection.
Carey Olsen
has significant on- and offshore insurance expertise, which it brings to bear for an impressive mix of insurer clients with operations in Guernsey. The group is known for longevity risk transfers, transfers of long-term insurance business, in addition to insurance-related M&A.
Christopher Anderson

 is steeped in the insurance industry, regularly advising insurers, reinsurers and organisations administering defined-benefit pension plans on the waterfront of transactional and day-to-day advisory issues. He jointly leads the team with
Konrad Friedlaender

, who has experience in insurance licensing mandates.
Natasha Kapp
 is building a name for herself in relation to policy-related issues, while
Arya Hashemi
 is increasingly active for insurance-related M&A.
Carey Olsen
fields '
the leading team for investment funds in Guernsey
', with the capacity to advise on the waterfront of investment fund issues. The group has particular expertise in the formation of private equity, real estate, debt and energy funds, as well as the listing of funds on the London Stock Exchange. The group sits in the corporate and finance group, under the leadership of
Ben Morgan

, who focuses on alternative investment fund matters.
Andrew Boyce

 specialises in structuring and establishment of open and closed-ended investment funds and the credit and structured finance products related to them.
David Crosland
 is noted for fund launches, while
Annette Alexander
 is another key name for alternative investment funds, advising domestic and overseas fund promoters and financial institutions. Senior associate
Gemma Campbell
 is also recommended, particularly for open- and closed-ended fund structuring and regulation.
According to clients,
Carey Olsen
'
stands out for its partner-led approach, personal service and diverse range of expertise
'. The group has a strong complement of trust lawyers, dedicated to Guernsey trust matters and private wealth structuring, as well as related contentious issues. In addition, the team benefits from the pensions expertise of counsel
Julie Currie
.
Russell Clark

 heads the department, with a specialism in the establishment of complex trust structures and contentious trust issues, also areas of expertise for
Konrad Friedlaender

.
Natasha Kapp
 assists trustees, family offices and ultra-high-net-worth individuals with private wealth structuring and philanthropic giving. Counsel
Patricia Montgomery
is another trusts expert, while counsel
Laila Arstall
 focuses on providing tax-related advice.
At
Carey Olsen LLP
, the group advises on BVI, Cayman Islands, Bermuda, Jersey and Guernsey matters from its London base. Under the leadership of
Jasmine Amaria
, the team has been active in large multi-jurisdictional financial mandates for global banks, as well as borrower counsel for corporate clients. Litigator
Richard Brown
handles all manners of commercial disputes with a focus on insolvency, asset recovery, and fraud related instructions. Co-head
Jan Golaszewski
has also strengthened the firm's Cayman litigation offering after relocating to London in 2021, and is recommended for international disputes and arbitrations. Also in the team is counsel
Sheba Raza
 who focuses on Bermuda and BVI matters, particularly, restructuring transactions. Counsel
Lizzie Chamberlain
 joined from
Macfarlanes LLP
and has enhanced the group's Jersey law expertise.
Carey Olsen
's '
deep experience and practicality' 
in corporate matters makes it a strong choice for a number of early-stage and established companies seeking assistance with high-value transactions. The practice is jointly led by investment funds specialists
Nick Bullmore
 and
Jarrod Farley
; aviation finance expert
Richard Munden
, and the '
highly recommended
'
Alistair Russell
, an experienced adviser who draws superlative praise from clients. Counsel
Dylan Wiltermuth
 is recommended for his capabilities in financial services and energy sector deals.
Carey Olsen >
Firm Profile
With a heritage that dates back to 1898, Carey Olsen is one of the most established and distinguished offshore law firms. It delivers exceptional services to its clients from the key offshore financial centres of Bermuda, the British Virgin Islands (BVI), the Cayman Islands, Guernsey and Jersey. It also has an established presence in Cape Town, Hong Kong, London and Singapore. It is consistently the firm of choice for clients and their advisors who are looking for the highest levels of service.
The firm: The firm offers a partner-led approach. It employs more than 500 people and its 60-plus partners head up a total complement of 250 lawyers. It provides legal services in relation to all areas of corporate and finance law, investment funds, trusts and private wealth, dispute resolution and property law.
The firm works with an extensive range of clients, including many of the world's leading banks, insurance companies, investment funds, private equity houses, real estate firms, sovereign wealth funds, publicly listed companies, ultra-high net worth individuals and governments. The firm is often instructed by or works alongside leading legal and other professional advisers on complex international transactions and cases.
Carey Olsen is the largest law firm in Guernsey and in Jersey, with more Tier 1 practice area rankings than any other firm.
Types of work undertaken: The firm offers a comprehensive range of legal services for all aspects of corporate/transactional, dispute resolution and private client work.
Its primary transactional legal services include: banking and finance; corporate and commercial; employment, pensions and incentives; commercial property; insolvency and restructuring; insurance; intellectual property; investment funds and private equity; mergers and acquisitions; regulatory and financial crime; and trusts and private wealth.
The firm's dispute resolution and litigation group represents clients on the full spectrum of contentious, semi-contentious and advisory work in both a domestic and international context. Together with commercial litigation services, its practice offers focused advice on banking and finance, corporate disputes, contentious trusts, restructuring and insolvency, regulatory and financial crime.
The firm's private clients rely upon it for services that include estate planning, residential property, wills and inheritance.
Lawyer Profiles
| Photo | Name | Position | Profile |
| --- | --- | --- | --- |
| | Kate Andrews | Kate has over 20 years' experience of cross-border corporate finance transactions with… | View Profile |
| | Tarina Le Boutillier | Tarina specialises in employment law, dealing with global, multinational and local clients… | View Profile |
| | Lizzie Chamberlain | Lizzie acts for a varied client base on both the lender and… | View Profile |
| | Guy Coltman | Guy has worked on a number of high-profile transactions during his career… | View Profile |
| | Victoria Connolly | Victoria is counsel in Carey Olsen's trusts and private wealth group. She… | View Profile |
| | Fiona Dalton | Fiona is counsel in Carey Olsen's corporate team and advises clients in… | View Profile |
| | Keith Dixon | Keith is a partner in the Trusts & Private Wealth group. Keith… | View Profile |
| | Matthew Ecobichon | Matthew is counsel and advises clients including leading international law firms and… | View Profile |
| | Sarah Farrow | Sarah regularly acts for high net worth individuals, family offices and professional… | View Profile |
| | Stephen Fitzgerald | Stephen has a broad non-contentious trust practice advising many of the leading… | View Profile |
| | Peter German | Peter's practice is corporate and banking, including local and international banking with… | View Profile |
| | Lauren Glynn | Lauren is a senior specialist family lawyer. She has significant experience and… | View Profile |
| | William Grace | William is a partner advising Jersey's finance industry and international clients on… | View Profile |
| | Christopher Griffin | Christopher has broad experience of both general international corporate and funds work… | View Profile |
| | Laura Healy | Laura is counsel in our London office and acts on a wide… | View Profile |
| | Lyndsay Houlette | Lyndsay is a senior associate in the Jersey property team. She advises… | View Profile |
| | John Kelleher | Partner and head of dispute resolution and litigation at Carey Olsen, specialises… | View Profile |
| | Andreas Kistler | Andreas is a partner in Carey Olsen's trusts and private wealth and… | View Profile |
| | Mike Kushner | Mike is an associate in the litigation team in Jersey, specialising in… | View Profile |
| | Mike Kushner | Mike is an associate in the litigation team in Jersey, specialising in… | View Profile |
| | Claire Le Quesne | Claire advises clients in respect of corporate, funds and banking matters. Her… | View Profile |
| | Oliver Lindop | Oliver is counsel and Advocate in Carey Olsen's Dispute Resolution team specialising… | View Profile |
| | Simon Marks | Simon specialises in debt capital markets, high yield, securitisation and structured finance… | View Profile |
| | John McCormick | John practices all aspects of commercial litigation with a particular focus on… | View Profile |
| | Rebecca McQuillan | Rebecca advises clients in respect of a diverse range of corporate and… | View Profile |
| | Robert Milner | Robert is one of Jersey's leading funds lawyers. He acts for a… | View Profile |
| | Ashley Morrison | Ashley specialises in securitisation and structured finance transactions for clients which include global… | View Profile |
| | James Mulholland | James' experience covers a wide breadth of international funds and corporate work… | View Profile |
| | Daniel O"Connor | Daniel specialises in the structuring and formation of investment funds, real estate… | View Profile |
| | Alex Ohlsson | Alex is recognised as a leading expert in corporate and finance law;… | View Profile |
| | Marcus Pallot | Marcus' practice covers three main areas: contentious regulatory; insolvency; and financial services… | View Profile |
| | Christopher Philpott | Chris is the head of the firm's property group in Jersey. He… | View Profile |
| | Siobhan Riley | Siobhan is a partner in the Trusts & Private Wealth group and… | View Profile |
| | Alexa Saunders | Alexa is head of the Trusts & Private Wealth group in Jersey… | View Profile |
| | Robin Smith | Robin is consistently recognised for his ability to deal with a wide… | View Profile |
| | David Taylor | David is a partner in the Jersey corporate group. His practice covers a… | View Profile |
| | Huw Thomas | Huw Thomas has been advising on employment issues, data protection and information… | View Profile |
| | Katherine Tresca | Katherine is a senior associate in the Jersey corporate group. She works… | View Profile |
| | Will Whitehead | Will specialises in commercial property transactons and regulatory matters. Particular areas of… | View Profile |
| | James Willmott | James' practice covers a wide range of corporate activities with a focus… | View Profile |
| | Louise Woolrich | Louise is a partner in the dispute resolution and litigation team in… | View Profile |