Firm Profile > Simcocks > Douglas, Isle Of Man
Simcocks
Offices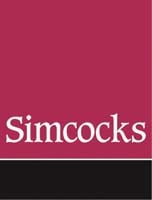 Simcocks
RIDGEWAY HOUSE
RIDGEWAY STREET
DOUGLAS
IM99 1PY
Isle Of Man
Simcocks > The Legal 500
Rankings
Simcocks >
Firm Profile
Simcocks is one of the longest established law firms in the Isle of Man, having formed an enviable reputation due to its expertise and experience. Founded in 1949 by Alfred Howard Simcocks, the law firm in the heart of the British Isles has grown from strength to strength.
The firm: With a reputation for delivering exceptional results for clients, the firm's team of dynamic advocates adds real value to each and every case. Simcocks has a commitment to building and fostering strong relationships and, as well as offering a premier service, its lawyers are easy and straightforward to deal with.
The depth and range of the firm's lawyers' expertise and experience generates many complex referrals and it is regularly instructed by magic circle and silver circle firms. The group is strong on litigation support as well as transactional, restructuring and complex advisory work.
The firm's results-driven service has the strength and ability to advise private individuals, Isle of Man-registered companies, multinationals, SMEs, regulators and NGOs. The team of advocates is approachable, dynamic, and highly recommended by Chambers and Partners and The Legal 500.
Types of work undertaken: Simcocks is a leading law firm based in the Isle of Man. Types of work undertaken include:
Banking and finance: Simcocks' banking and finance team advises banks, financial institutions and corporates on all areas of finance including general bank lending, project finance, property finance, acquisition finance, asset securitisation and structured finance.
Corporate and commercial: specialists in corporate restructuring, mergers and acquisitions, the acquisition and disposal of business undertakings, the formation of new companies, general and limited partnership matters, joint ventures and shareholder agreements, shareholder and partner disputes, regulatory compliance, pensions, banking and capital markets including AIM listings and corporate legal opinions.
Litigation and dispute resolution: whether dealing with a multi-national corporation or a private client, Simcocks' litigation and dispute resolution advocates adopt a commercially realistic approach to bring each case to an efficient and practical conclusion.
Property: work is undertaken on all aspects of development, retail, construction and planning, including advising high-net-worth individuals on all aspects of estate planning.
Private client: the private client team regularly works with law firms in the UK and overseas to provide Isle of Man advice on estate planning for clients with multinational holdings. The team has experience as trusted advisors to high-net-worth families.
eGaming: Simcocks deal with regulators in connection with grant of licences, obtaining opinions on the legality of new schemes, and negotiating and drafting commercial partnership agreements.
Shipping: the firm has considerable expertise delivering advice on the legislation, regulatory and commercial issues connected with this sector.
Intellectual property: Simcocks advises on contentious and non-contentious issues arising in connection with computer and software licences, trade mark registrations and disputes, copyright issues and design rights and patents.
Family law: the firm is committed to the constructive resolution of family disputes, including divorce and separation and preparing prenuptial and postnuptial agreements.
Main Contacts
| Department | Name | Email | Telephone |
| --- | --- | --- | --- |
| AIM | Alex Spencer | | |
| AIM | Kevin O'Loughlin | | |
| Banking & Finance | Alex Spencer | | |
| CEO | Phil Games | | |
| Civil Litigation | Chris Brooks | | |
| Collective investment schemes or mutual funds | Alex Spencer | | |
| Collective investment schemes or mutual funds | David Spencer | | |
| Commercial Litigation | Chris Brooks | | |
| Corporate & Commercial | Irini Newby | | |
| Corporate & Commercial | Alex Spencer | | |
| Corporate & Commercial | Janice Turnbull | | |
| Corporate & Commercial | Sarah Wolter | | |
| Dispute Resolution | Caroline Jennings | | |
| eGaming | Alex Spencer | | |
| Employment | Chris Brooks | | |
| Employment | Irini Newby | | |
| Estate Planning | Phil Games | | |
| Family Law | Caroline Jennings | | |
| Family Law | Louise Byrne | | |
| Immigration | Winston Taylor | | |
| Insurance | Elizabeth Simpson | | |
| Insurance | Kevin O'Loughlin | | |
| Notarial services | Phil Games | | |
| Pensions | Kevin O'Loughlin | | |
| Pensions | Phil Games | | |
| Personal Injury | Winston Taylor | | |
| Planning | Irini Newby | | |
| Private Client | Phil Games | | |
| Property – commercial and residential | Irini Newby | | |
| Property – commercial and residential | Taryn Pyle | | |
| Restructuring and insolvency | Alex Spencer | | |
| Shipping and aviation | Alex Spencer | | |
| Shipping and aviation | David Spencer | | |
| Trusts | Janice Turnbull | | |
| Trusts | Kevin O'Loughlin | | |
| Trusts | Phil Games | | |
| Wills | Caroline Jennings | | |
| Wills | Phil Games | | |
Staff Figures
Number of UK partners : 4 Number of other UK fee-earners : 16
Client Testimonials
Testimonials for Chris Brooks:
"I appreciate the high quality advice I have received and thought Chris did an excellent job presenting and arguing the points in court." – Client
"Your professional assistance is really impressive. It's our pleasure to cooperate with you for this matter, and if we or our colleagues need legal assistance in Isle of Man in the further, you would be our first choice and we would definitely recommend you." – Law Firm
---
Testimonials for Caroline Jennings:
"There were times when I would arrive on my knees but I always left feeling empowered and reassured". – Client
"prompt, professional, personal and exceeded my expectations (and I have at least two ex-wives who will attest to the fact that I'm not easily pleased)." – Client
Interviews
Reyna Soni, Attorney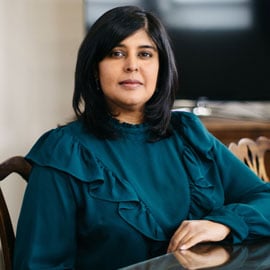 Simcocks Attorney, Reyna Soni, discusses the firm's experience and expertise in providing Isle of Man legal opinions.
What is your role at Simcocks Advocates?
I assist Simcocks with its own compliance and regulatory matters and I also assist our clients, mainly trust and corporate service providers ("TCSP's"), with ensuring that their company has a compliant framework, with the necessary procedures and processes in place, to meet their ongoing regulatory requirements.
Part of my role is to assist clients by providing them with a review form 'package' which they would use day to day, where I walk them through what needs to be done, with specific regard to their own operational methodologies.
My involvement could go beyond simply looking at what a company is doing in relation to their compliance requirements to actively assisting them in doing what's needed to get them 'over the line' so to speak, usually in anticipation of or in response to a regulatory assessment. This service includes assisting them in completing their internal and/or managed entity compliance reviews, where for example a licensed entity has fallen behind in maintaining their compliance procedures and processes generally. Here I could rally together a task force if needed and our level of engagement would vary depending on the client's circumstances.
Who would benefit from the Regulatory & Compliance service?
All businesses, by and large, have some regulatory and compliance requirements. These would range from general GDPR and company reporting requirements to the more complex licensing requirements.
The more intricate matters generally come our way from the licensed and regulated entities, such as TCSP's and banks who have to comply with the Financial Services Act/AML CFT Code and gaming entities who have to comply with the requirements of the Online Gaming Regulations Act.
How can Simcocks' Regulatory & Compliance team support a company coming up to an assessment?
Simcocks can assist in many different ways, depending on the type of client and the circumstances that lead them to seeking advice.
When looking at the TCSP and banking clients who are regularly assessed by the IOM FSA, we can provide them with 'General Health Checks', where we go through their procedures
and processes to ensure that they are meeting the required regulatory standards, in advance of an assessment. We can even, depending on what's required by the client, go a step further and create a task force to help the client bring their files and records up to date. By way of example, where a TCSP has fallen behind in conducting their mandatory file reviews and needs to urgently bring things up to date in advance of an assessment, we could go through their client entity files, do the review and give them a list of things that need to be done, to bring the records up to date.
What can the Simcocks team do to assist if there has been a breach?
Depending on the nature of the breach, we could review the matter and advise whether we consider there has been an actual breach, and liaise with the IOM FSA in this regard. Where a client elects to challenge the breach, we could assist in mediating the matter with the IOM FSA and if necessary, our litigation team can assist in bringing the client's case forward.
Alternatively, we could work with the client and the FSA to demonstrate compliance, post breach.
What services do you provide to ensure clients' regulatory compliance in the future?
Our general health-checks would help our client to determine which aspects of their policies and procedures need to be updated so that they continue to be compliant and we can assist in doing this for clients ourselves, where necessary.
Our review task force can be called in at any time to help a client stay on track, even if an assessment isn't imminent and our review form package can be used by clients on an ongoing basis to ensure that they continue to do what is required.
We can assist by providing advice to Money Laundering Reporting Officers (MLROs) on whether a suspicious activity report needs to be made in specific circumstances.
Also, importantly, we can provide bespoke training to clients and their staff on the rules that currently apply to their particular office, so they have an understanding about why these tasks and checks are necessary.
Reyna is part of a team of risk advisory and compliance experts at Simcocks Advocates.
Spotlights
Corporate and Commercial
Simcocks' excellent Corporate and Commercial team prides itself on its extensive expertise and its ability to provide comprehensive advice within very tight timeframes. The team is headed by Irini Newby, who is also an expert in Commercial Property and Employment law, and includes Alex Spencer, a leading individual in Banking and Finance.
Top Tier Firm Rankings
Firm Rankings