Profile > Warwick Legal Network > Canterbury, England
Warwick Legal Network
Offices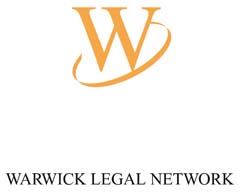 Warwick Legal Network
CAMBURGH HOUSE
27 NEW DOVER ROAD
CANTERBURY
CT1 3DN
England
Warwick Legal Network >
Profile
ABOUT US
Warwick Legal Network (WLN) is an international group of 40 commercial law firms in 28 countries covering Europe, India, the USA, Brazil & Argentina. WLN focuses on business law internationally and we have a particular strength in the mid-market.
Comprising well over 500 lawyers and professional staff, WLN's members have been growing steadily in recent years. Our member firms act for clients from around the world in the areas of cross-border trade and investment.
WLN also has a strategic alliance with ASEAN Law Alliance, covering 11 more countries in South-East Asia (since 2018).
WLN members assist our clients with a wide variety of inward and outward investments, commercial contracts, mergers and acquisitions, corporate structures, company start-ups, dispute resolution, intellectual property, employment law, tax law and real estate transactions.
WLN member firms have been working closely together since we started in 2001. Our members retain sufficient independence that clients can be confident, that their WLN partner will always seek and give the best local advice across and within the relevant jurisdictions.
WLN member firms are recruited mostly by way of recommendation and all candidates undergo a quality review before they are invited to join our network.
EXPERTISE
The member firms of Warwick Legal Network (WLN) specialise in cross-border business in the mid-market. WLN members can assist you in all legal aspects of your business, both nationally and internationally. WLN means international teamwork by experienced national lawyers with knowledge and expertise of law and customs of the country you are looking to do business in.
The lawyers in WLN know each other personally, deliver work of the highest standards and provide their clients with the highest level of cross-border professional advice and representation.
Typical recent cross-border services include:
the establishment of companies or businesses;
green energy projects;
employment-related issues, both advisory & dispute resolution;
competition, compliance, tendering and regulatory;
the acquisition and restructuring of enterprises abroad;
due diligence in M&A and business transfers;
trade-agency, distribution agreements;
banking and finance;
intellectual property (IPR) management, acquisition & protection;
data protection, GDPR & privacy;
purchase or sale of real estate;
corporate and personal taxation;
insolvency and business turnaround; and
debt recovery.
GLOBAL REACH
WLN has member firms and a strategic alliance around the world, see the map of our current geographical coverage at https://www.warwicklegal.com/wln-members.
OUR APPROACH
Our WLN member firms, in summary:
see ourselves as part of your team;
value a close lawyer-client relationship developed over time, more highly than a fast transaction;
seek to make your experience of dealing with our lawyers in any jurisdiction at least as good as you expect at home;
are commercial yet personal in approach;
seek to further your commercial interest, but don't want to score meaningless points;
are always willing to discuss fee structures, so that you get no nasty surprises on costs;
aim to be ultimately professional, never self-important;
are worldly engaged, not trapped in a legal silo.
warwick legal network Members
AKT LAW (Istanbul , Turkey)
ALV - Andrade, Lacaz & Vasconcelos Advogados (São Paulo , Brazil)
Baroch Sobota, advokátní kancelár s.r.o (Prague , Czech Republic)
Bufete Mañá-Krier-Elvira (Barcelona , Spain)
bureau Plattner (Milan , Italy)
Constantinos N. Couccoullis & Associates (Athens , Greece)
Corrieri Cilia (Birkirkara , Malta)
ebl esch&kramer rechtsanwälte (Dusseldorf , Germany)
ebl factum rechtsanwälte (Frankfurt , Germany)
EBL Lexington Avocats (Paris , France)
EBL Miller Rosenfalck (London , London)
Estudio Willa Abogados & Consultores Tributarios (Buenos Aires , Argentina)
Everest (Brussels , Belgium)
Flood Herslow Holme Advokatbyrå AB (Malmo , Sweden)
Frimmel | Anetter Rechtsanwälte GmbH (Klagenfurt , Austria)
Gorazda, Świstuń, Wątroba i Partnerzy adwokaci i radcowie prawni (Krakow , Poland)
India Law Offices (New Delhi , India)
Ivekovic Law Offices (Zagreb , Croatia)
Juridicon Law Firm (Vilnius , Lithuania)
Kancelaria Prawna Dr Dariusz Kossakowski-Radca Prawny (Warsaw , Poland)
Keizers Advocaten (Eindhoven , Netherlands)
KPWT Rau & Kollegen Rechtsanwaltsgesellschaft mbH (Munich , Germany)
Küng Lawyers (Gossau / St. Gallen , Switzerland)
Labré advocaten (Amsterdam , Netherlands)
Law Office Ivan Bojov (Sofia , Bulgaria)
Legalis (Roubaix , France)
Legalis Advocaten BVBA (Tessenderlo , Belgium)
LexField (Luxembourg , Luxembourg)
MacElree Harvey, Ltd (West Chester , United States)
Milestone Advocaten (Amersfoort , Netherlands)
MK Law Solicitors Limited (London , London)
MK-Law Attorneys Ltd (Helsinki , Finland)
Morningstar Law Group (Durham , United States)
Noel Smyth & Partners (Dublin , Ireland)
Papadopoulos, Lycourgos & Co LLC (Nicosia , Cyprus)
Sanchez-Stewart Abogados (Barcelona , Spain)
Shanghai Yingdong Law Firm (Shanghai , China)
Squarra & Partners Law Office (Budapest , Hungary)
Studio Peluso Avvocati (Naples , Italy)
Themis Studio Legale (Reggio Emilia , Italy)
Zumtobel Kronberger Rechtsanwälte OG (Salzburg , Austria)
Top Tier Firm Rankings
Firm Rankings