Vanessa Ganguin Immigration Law > London, England > Firm Profile
Vanessa Ganguin Immigration Law
Offices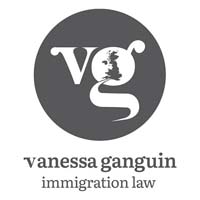 Vanessa Ganguin Immigration Law
19-21 Christopher Street
LONDON
EC2A 2BS
England
Vanessa Ganguin Immigration Law > The Legal 500
Rankings
Offering 'excellent tactical judgement and client service', boutique firm Vanessa Ganguin Immigration Law advises corporate clients and high-net-worth individuals on the full range of corporate immigration issues, while also receiving referrals from US firms. Founder and managing partner Vanessa Ganguin is described as 'one of the leading lights in business immigration'; the team's expertise was further bolstered by the arrivals of highly experienced senior counsel Philip Trott and senior client manager Ross Kennedy from Bates Wells in 2021.
Other key lawyers:
Testimonials
'Whilst Vanessa Ganguin is recognised as one the leading lights in business immigration in the City, she has also a long history of acting in cases involving complex human rights issues. She is meticulous when it comes to detail and really pushes the boundaries for exploring creative solutions for clients.'
'I know Vanessa Ganguin to be knowledgeable in the area of commercial immigration, but also have an overall view of other aspects of immigration. The service that I was provided from her and the feedback that I received from clients that I have referred to her has been good.'
'Vanessa's team puts everything into plain English so we don't have to be concerned about the terminology and understand immediately the intent and context behind each question we are asked to provide information on. We feel like they are very focused on us as a client and we are not having to fight with other clients for time and attention.'
'Vanessa understands our business and provides appropriate templates and guidance on each issue – nothing is too much trouble for her.'
'As a specialist boutique, clients get great attention and access to the key information they need regarding inbound UK immigration. As this area has been subject to a lot of changes over recent years – including, but not limited to, Brexit – accessing specialist knowledge in this space is critical.'
'Vanessa is both sharp and empathetic, and therefore able to put clients at ease and reduce anxiety while navigating the complex and constantly shifting immigration landscape on behalf of her clients.'
'Small boutique offering unrivalled immigration services to top-end clients. Excellent tactical judgement and client service.'
'Great boutique immigration firm that is discreet and good with entertainment clients. Vanessa is a leader in her field – she's responsive, practical and commercial.'
Vanessa Ganguin Immigration Law >
Firm Profile
Vanessa Ganguin Immigration Law is a leading boutique immigration practice advising on all UK immigration and nationality matters with a personal, partner-led approach. Building on the highly-regarded specialist immigration advice that made UK and US immigration firm Ganguin Samartin a growing success over the previous five years, Vanessa Ganguin took over the firm and now specialises in UK immigration and nationality as Vanessa Ganguin Immigration Law. The very hands on, responsive, friendly ethos continues, along with exceptional know-how and service that goes that extra mile.
The firm: Vanessa Ganguin Immigration Law is a highly regarded firm that provides the full range of UK immigration and nationality advice services to business and private clients in the UK and all over the world.
As a niche practice, the firm is highly client-focused and results-driven. Vanessa Ganguin Immigration Law's diverse range of clients include household brands, celebrities, and high-net-worth individuals, all of whom have access to the expertise one of the most highly regarded immigration experts in the country.
Vanessa Ganguin is recognised as a leader in her field by major legal publications, including Who's Who Legal, The Legal 500 and Chambers & Partners.  With over 25-years-experience she is renowned for her meticulousness and a phenomenal success rate at overcoming adverse decisions and tricky situations. She has an extensive network of contacts with key Home Office operational and policy personnel and has actively participated in developing UK immigration policy.
The firm was recently shortlisted for Magic Circle Immigration Law Firm of the Year 2020.
Vanessa trains and speaks on immigration matters and her writings on topical immigration issues are frequently published. She is an active member of the Immigration Law Practitioners' Association (ILPA) and served as a trustee for four years between 2016 and 2019. She particularly excels in handling complex cases involving human rights issues and challenging negative decisions.
Vanessa oversees client matters from start to finish. This unique approach ensures that every client, large or small, receives the highest quality legal advice available, and the firm is particularly known for its accessibility, responsiveness, efficiency and friendly manner.
The practice is dedicated to always finding the fastest and most economical solutions to suit each case. Nothing is too last-minute or complex, and services are very competitively priced. The firm has an impressive track record of creative solutions and is constantly looking for strategies that involve the least amount of time and money to achieve clients' goals.
The firm has a significant market share in sponsor licence, Tier 2 and sole representative application work and frequently receives referrals from other law firms (including immigration practices) where applications have been refused or otherwise have become challenging.
Vanessa Ganguin Immigration Law acts for many corporates, conducting their repeat sponsorship and compliance work, and is highly regarded for thorough, responsive, high-quality service.
The firm is also many US firms' first choice of referral for their US corporate clients who are looking to establish a presence in the UK.
Vanessa Ganguin Immigration Law has seen a growth in its work with companies setting up a presence in the UK and also tech firms seeking to attract and hire overseas talent. It has also seen considerable growth in its Tier 1 Exceptional Talent practice and securing visas within the creative sectors.
The firm's corporate clients range from multinationals to SMEs and start-ups. The firm works with clients from the worlds of finance, fintech, media, entertainment industries, tech start-ups, high profile celebrities, high net worth and private clients, luxury brands, manufacturing and sports. Vanessa Ganguin Immigration Law also advises investors and entrepreneurs seeking to invest and conduct business in the UK.
Referrals often come from other legal practices and professional services firms, reflecting the responsiveness, meticulousness, level of expertise and creative problem-solving acumen at the firm. The firm is highly regarded as a safe pair of hands to deal with all matters immigration, with a friendly, hand-holding approach for all clients.
As well as a range of Home Office and consular connections that it can consult, the firm has an extensive network of legal experts in other areas and jurisdictions and other professional services to work with to ensure that its clients' wider needs are met.
Types of work undertaken
Business and employers: as a niche practice Vanessa Ganguin Immigration Law understands the needs and challenges of different commercial enterprises. From individual investors and entrepreneurs to multinational corporations, its vast experience has seen the firm advise on every aspect of the sponsor licence system. It is well versed in all aspects of immigration, relating to employees, directors, partners, consultants/contractors and sole representatives. The firm provides the highest level of bespoke advice.
Individuals and families: Vanessa Ganguin Immigration Law  guides individuals through all types of applications including visitor, student, worker and discretionary outside the immigration rules, and also those involving human rights issues, citizenship, indefinite leave to remain, dependants and other family members. The firm has an impressive track record of creative solutions both within the immigration rules and on a discretionary basis outside the rules.
Investors and entrepreneurs: entrepreneurs, investors, start-ups, established businesses and individuals seek out the firm's expertise when considering their short- and long-term needs. By dovetailing its service with professionals such as clients' accountants, tax advisers and property consultants, Vanessa Ganguin Immigration Law ensures all needs are met. Its service provides strategic advice from the outset, and always factors in the ever-changing requirements relating to investment levels, sources of funding, entrepreneurial teams, permitted investments, switching from other categories, negotiating the rules on dependants, indefinite leave to remain (included accelerated), and citizenship.
Appeals and judicial review: Vanessa Ganguin has enjoyed over 25 years of experience winning statutory appeals in the tribunals and higher courts, not to mention successful administrative and judicial reviews. The firm works with only the very best barristers in the field and its expertise extends to appeals involving all types of European free movement law and human rights issues. It is consistently successful when challenging decisions by way of appeal (where rights are available), administrative review and judicial review.
Having led hundreds of human rights and asylum appeals in her early career in immigration and established a human rights and appeals team in another top London practice, Vanessa's distinctive USP is her ability to advise on the thornier immigration issues.
Staff Figures
Number of UK partners : 1 Associates, managers and counsels : 3 Paralegals : 2
Languages
French Spanish Italian Portuguese Yoruba English
Memberships
ILPA (Immigration Lawyers Practice Association)