CIS London & Partners LLP > London, England > Firm Profile
CIS London & Partners LLP
Offices

CIS London & Partners LLP
4-6 STAPLE INN BUILDINGS
LONDON
WC1V 7QH
England
CIS London & Partners LLP >
Firm Profile
Over the past 15 years, CIS London & Partners LLP have established themselves as a niche firm specialising in providing clients with comprehensive advice across all key areas of law across the CIS countries, Ukraine and Georgia.
The firm:
CIS London & Partners LLP is a uniquely positioned independent law firm providing legal advice across the CIS region countries, Ukraine and Georgia.
CIS LONDON team of senior lawyers and advocates are qualified to advise on Russian law and the laws of the CIS countries, Ukraine and Georgia, and are based in London. This innovative approach allows CIS London & Partners to access the best available local expertise across each CIS jurisdiction in order to meet the specific requirements of international clients.
CIS London & Partners' lawyers provide legal advice on CIS-related projects of all sizes, delivering work to the highest professional and ethical standard. The firm works to European quality standards and has a deep understanding of the relevant areas, based on local expertise, knowledge of the CIS markets, and a good understanding of Eastern and Western culture and ways of doing business in the region.
Types of work undertaken:
CIS LONDON advises businesses and individuals on all key aspects of laws in the CIS region with particular expertise in commercial, competition, corporate and M&A, dispute resolution, employment and immigration, financial services, IP and TMT, real estate and taxation. The firm's areas of expertise for private clients are not-for-profit and philanthropy, family, tax and wealth structuring.
The firm's typical clients are international or CIS-based companies and financial institutions, with established and developing interests across the CIS region.
The Legal 500 UK 2020 edition, Tier 1 Foreign Law Firm in London for Russia:
CIS London & Partners LLP 'provides very detailed analyses'. The London office offers specialised advice to international and domestic companies, financial institutions, small and medium-sized enterprises, and high-net-worth individuals on cross-border projects with a Russian or CIS element. Representative work includes M&As, joint ventures, multi-jurisdictional disputes, and compliance and regulatory issues. 
Staff Figures
Number of UK partners : 2 Number of lawyers : 17
Languages
English Russian French Ukrainian Kazakh Italian
Interviews
Svetlana London, Managing Partner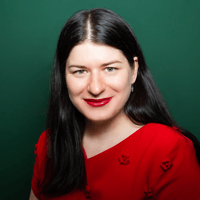 Managing Partner Svetlana London shares her experience of running the Russian/CIS law firm in London, along with the discussion of CIS LONDON's values and aspirations.
What do you see as the main points that differentiate CIS London & Partners LLP from your competitors?
I'd say we find ourselves in uncharted territory here.
Back in 2010 when we established ourselves as a Russian law firm headquartered in London, specialising in providing legal advice across Russia and the countries of the CIS, this was completely new to the market.
For UK, European, US and Asian firms with no offices in Russia and the CIS region (and very few do have them), CIS LONDON has become "the law firm next door", operating in London with a strong network of CIS lawyers. For this reason, we are not in competition with the internal market.
In comparison with Russian-based law firms, we find that our cross-border specialism is so distinctive that we do not seem to be in competition with them either. On the contrary, we do a lot of work with other Russian law firms on joint projects.
Which practices do you see growing in the next 12 months? What are the drivers behind that?
We see substantial growth in Private Client work. This is partially the result of the pandemic as many clients have become alive to the challenges that it has created for planning inheritance and caring for future generations.
We are also expanding in the area of the mobile workforce and aspects of employment law involved in this. As it is becoming the norm for full-time or part-time work to be done remotely and to hire personnel in various jurisdictions, companies we advise on Russian law are making great efforts to provide flexibility to give them a competitive edge. This includes work for international banks, big accountancy firms as well as international law firms.
What's the main change you've made in the firm that will benefit clients?
The main change we have made which has already and will continue to benefit our clients is in our approach to recruitment.
Having experienced cultural differences at first hand, we have invested substantial time and effort in working with bilingual psychologists to identify "the right candidate" for our CIS LONDON team. As a result, I believe that my team is a select group of bright, commercially minded and technically skilled lawyers who are capable of forming good relationships and professionally communicating often complex aspects of Russian law.
We care a lot about who our lawyers are as individuals and that they share our values.
Is technology changing the way you interact with your clients, and the services you can provide them?
Technology has allowed legal businesses across the world to continue working during the pandemic and without doubt it has changed the way we interact with our clients.
I am sure that our clients are now thinking: "Why does it matter where our Russian local counsel firm is based? In fact, it is best that it is based in the UK, midway between the US and Asia, and crucially it is GDPR compliant."
I directly attribute this way of thinking to the increasing use of technology across all sectors.
Can you give us a practical example of how you have helped a client to add value to their business?
We have been partnering up with a number of UK law firms to pitch for cross-border work. This is particularly relevant for complex cross-border litigation work which originates in Russia or comes with a Russian/CIS element.
We have successfully competed in a team with prominent litigation departments for work which can only be realistically undertaken by firms with strong grounding in English, US and Russian law. The fact that we are based in the UK and have dual qualified (Russian and English) lawyers in our team was considered a major advantage.
To give a concrete example, we teamed up with a litigation boutique in London to tender on a large project brought by the Deposit Insurance Agency of Russia. This case involved the insolvency of a Russian bank and the dissipation of its funds. It required considerable expertise in Russian law and extensive document analysis. With us on board the litigation team in question was able to prove their grasp of Russian law to their potential client and the tender was well received. We really added value there.
Are clients looking for stability and strategic direction from their law firms – where do you see the firm in three years' time?
I think everyone is currently looking for stability and for any law firm they choose to show that it has a strategic approach.
We see ourselves specialising further in Private Client, Financial Services and Cross-border work which have been and continue to be the most relevant to our market. Foreign expert consultancy on Russian law for the UK courts is also on the rise and we aim to capture a substantial share of this kind of work.
We have also invested considerable time and effort into sustainability. Our approach to the environment, care for our team and our clients have all been part of an evolutionary process bringing different ideas together.
In the next three years, I see us doing more to ensure that we are running a sustainable legal business