Firm Profile > Hugh Jones Solicitors > Manchester, England
Hugh Jones Solicitors
Offices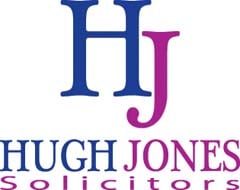 Hugh Jones Solicitors
2, THE MALT HOUSE
DEVA CITY OFFICE PARK
MANCHESTER
M3 7BD
England
Hugh Jones Solicitors > The Legal 500
Rankings
Boutique firm
Hugh Jones Solicitors
specialises in mental incapacity issues and Court of Protection matters. Led by name partner
Hugh Jones
, the specialist team includes
Elizabeth Hughes
 and senior associate
Chris Gallagher
. The firm has a growing focus on the health and welfare field, and the Court of Protection team can also draw on support from the wider firm's private client, conveyancing and property specialists.
Practice head(s):
Other key lawyers:
Testimonials
'Chris Gallagher and Hugh Jones genuinely care about our family and take away all of the hassle relating to running a care team. They have also helped us deal with problems with our local healthcare providers and always look for practical solutions to our problems.'
'Liz Hughes provides robust pragmatic advice and opinions, in a cost-effective and always timely manner.'
'Elizabeth Hughes has a very caring nature and is very empathetic.'
'Christopher Gallagher provides a very high level of service and is very well respected by his peers.'
'Hugh Jones always demonstrates a personable, inclusive manner and I am always impressed by his wide ranging knowledge.'
'Elizabeth Hughes is committed to her clients and strives to provide the best possible service. She is communicative and receptive to suggestions to resolve complex issues, giving possible solutions balanced and fair consideration. Liz is friendly and approachable to her clients and other professionals and will seek advice from her colleagues to ensure that as much information is available when required and the client receives a positive and supportive service.'
'We have been involved with this firm for over 30 years and Hugh Jones has been nothing less than outstanding. The team supporting him have picked up the baton and have been of the highest quality.'
'Hugh Jones is a leader in his field – a great jovial personality with a wealth of knowledge and expertise which he shares with all of his personnel.'
Hugh Jones Solicitors >
Firm Profile
Based in Manchester, this practice is the largest independent, specialist Court of Protection and mental capacity practice in the UK. Services include professional deputyships, Court of Protection applications, community care funding, welfare advice, judicial review, wills, trusts and estates advice for private clients, expert witness work and consultancy.
The firm: Hugh Jones Solicitors was founded in March 2013 by Hugh Jones, a nationally recognised leader in the Court of Protection field, and Rachel Dobson, Pannone's former head of operations. From a team of five people, it has expanded rapidly to a total staff of 56, achieving a growth of instructions and employing new staff during the pandemic.
The ethos of the firm is caring and compassionate, and it is committed to providing first-class and cost-effective services to all its clients, without carrying the overheads of a larger practice.
The firm's niche Court of Protection practice was awarded the STEP Vulnerable Client Advisor of the year in 2018/2019 for the second time and has been highly commended by The Law Society for Excellence in Private Client Service every year since 2016.
Further awards in the last 12 months:
National Wills and Probate Awards in October 2019 – 'Solicitor firm of the Year – North' and 'Solicitor firm of the Year – National', reflecting our national spread of clients; 200 firms applied for the awards.  In August 2020 we were again shortlisted in both award categories, the award ceremony is in October 2020.
4th consecutive year our Court of Protection team were 'Highly commended' (so 2nd nationally) Law Society Excellence Awards, Excellence in Private Client service (November 2019).
STEP 14th Annual Private Client awards Hugh Jones awarded a lifetime achievement award by the judges in October 2019.
 Private Client team of the year and  highly commended, Small Law firm of the year, Manchester Legal Awards 2020.
We were the first and are by far the largest firm in the country which specialises purely in Court of Protection and mental capacity work and are widely recognised as leading practitioners in this field, including by the Office of the Public Guardian for whom Hugh Jones is a Panel Deputy and in January 2020 was also appointed to the new OPG panel of providers of Guardianship services for missing persons.
The firm has the largest Court of Protection team in the North West with more qualified lawyers than almost any other firm nationally.
Types of work undertaken: The firm understands and adapts to the special challenges faced by disabled and vulnerable clients, particularly those with impaired mental capacity, their families and advisers.
As a panel deputy, Hugh Jones accepts many complex cases, including pro bono matters and work referred by the Court of Protection, selecting Hugh for his specific expertise, even on cases out of his immediate area. The Court of Protection team, headed by Elizabeth Hughes, specialises in financial professional deputyship work, as well as stand-alone applications including financial abuse investigations, contentious matters, those with an international element and judicial review work, advising on local authorities' duty to fund.
In 2019 the team was joined by Georgina Rowley from Hill Dickinson, a national expert in health and care decision making cases, including Judicial review and mediation.
The firm's team of private client specialists offer in-depth technical expertise in tax, trusts and estates, with a particular focus on the needs of disabled people and their families. The firm handles a significant volume of statutory will cases, and often represents objectors and respondents in contentious Court of Protection proceedings.
Hugh Jones, Liz Hughes and Rebecca Brown are all in demand as expert witnesses in serious injury litigation.
Lawyer Profiles
| Photo | Name | Position | Profile |
| --- | --- | --- | --- |
| | Ms Rebecca Brown | Rebecca Brown is a Director and Head of the Expert Witness team. … | View Profile |
| | Mrs Charlotte Crawford | Charlotte is a Senior Associate and an experienced private client specialist solicitor.… | View Profile |
| | Mrs Rachel Dobson | Rachel is the Managing Director of Hugh Jones Solicitors and works with… | View Profile |
| | Mr Chris Gallagher | Chris is a Senior Associate at Hugh Jones Solicitors in the Court… | View Profile |
| | Ms Elizabeth Hughes | Liz Hughes is Director and is Head of the Court of Protection… | View Profile |
| | Mr David Jones | Solicitor in the Court of Protection team. | View Profile |
| | Mr Hugh Jones | . Hugh Jones is a nationally recognised leader in his field of… | View Profile |
| | Ms Fiona Ludkin | Fiona is an Associate Solicitor with years of experience in all aspects… | View Profile |
| | Mrs Tania McGrory | Tania is a highly experienced private client solicitor and a Senior Associate… | View Profile |
| | Mrs Jenny Roberts | Jenny is a Senior Associate Solicitor and Director of the Hugh Jones… | View Profile |
| | Mrs Georgina Rowley | Georgina Rowley is a consultant solicitor in the Court of Protection team… | View Profile |
Staff Figures
Number of UK partners : 5 Number of other UK fee-earners : 30
Languages
English
Memberships
Society of Trust & Estate Practitioners (STEP) CEDR Law Society of England and Wales Solicitors for the Elderly (SFE)
Diversity/Community
We encourage equality of opportunity and respect for diversity, seek to prevent unlawful discrimination in our relationships with each other, our clients, our suppliers and generally.
Our aim is to seek to avoid discrimination in relation to age, disability, gender reassignment, marriage and civil partnership, pregnancy and maternity, race, religion or belief, sex and sexual orientation, in accordance with the Equality Act 2010.
We expect every member of Hugh Jones Solicitors to contribute to compliance with these requirements, for example by treating each other and clients fairly and with respect, by embedding such values in our workplace and by challenging inappropriate behaviour and processes. These requirements extend to the instruction of Counsel and experts and all professional dealings.
We will make sure that in delivering our services we will make adjustments to ensure that disabled clients, employees or managers are not placed at a substantial disadvantage compared to those who are not disabled, and we will not pass on the costs of these adjustments to these disabled clients, employees or managers. For example our premises are accessible at ground floor level, with parking immediately adjacent and we have disabled toilet facilities on the ground floor level and we often visit clients at home. During the pandemic, the majority of employees have been able to work from home and we have offered video meetings with our clients and their families.
We will ensure that our recruitment and employment practices encourage equality of opportunity and respect for diversity. For example we welcome applications for flexible working and advertise our vacancies on a broad basis to encourage a wide range of applicants.
We will ensure that all employees have equal access to training and promotions, regardless of age, disability, gender reassignment, marriage and civil partnership, pregnancy and maternity, race, religion or belief, sex and sexual orientation.
We promote equality and diversity both for our clients and our employees including:
Pro bono work undertaken by many members of the firm, in addition to supporting several Legal Advice Clinics
Work life balance – 90% of all employees are part time and/or home based.
Study leave and financial assistance to staff for professional exams – 15% of our employees are currently being supported in this way and we are commencing the CILEX apprenticeship scheme.
Special pages on our website for clients living with dementia.
Our entire site can be read in large print.
We have been involved for many years with the Dementia Friends movement and a member of our firm is a Dementia Champion and the majority of employees are Dementia Friends.
We provide a regular programme of free talks and information for community groups.
Our wheelchair accessible offices have free onsite parking (rare in UK cities), and we deliberately chose a base in Salford so that Court of Protection clients pay the lower Court approved rate, compared with city-centre competitors.
Several members of staff are disabled including physical disabilities; mental health issues and dyslexia – we have made a range of adjustments for these employees
Finally, two-thirds of employees are female (including 60% of the directors and 75% of qualified staff).
Client Testimonials
CLIENT: Mrs Z
WORK: Professional Deputyship
TESTIMONIAL: Hugh Jones Solicitors have provided my brain injured son and us as a family, a comprehensive and fair service. We are always given the option to be involved when big decisions need to be made and they are very pragmatic in approach, always using common sense in the decision making process. Highly recommended if you are in the unfortunate position of needing a professional to manage the money of somebody who is lacking in capacity to make their own financial decisions.
---
CLIENT: Mr A
WORK: Professional Deputyship
TESTIMONIAL: with regards to Hugh Jones Solicitors, who since 2012 have acted as deputy for my son. We must say they have been outstanding in that role, and the people we deal with we look on as friends. We have met then personally which is very important. They were there in the early stages when you need them most. And they are there now if and when we need them. I personally don't sing peoples praises easily, but the team that we have are outstanding always there if we need them.
---
CLIENT: Mr B
WORK: Professional Deputyship
TESTIMONIAL: Dealing with a child with an acquired Brain Injury as a result of a RTA at the age of seven has without doubt its own trials and tribulations, as the child grows from childhood to a young man and on to adulthood and fatherhood so does the trials and tribulations. As a family with a son now aged 39 we have been fortunate to have been advised and guided by Hugh Jones of Hugh Jones Solicitors and his team throughout the years. Hugh was appointed as my sons Court of Protection Deputy and has assisted and guided us through the very complex issues that prevail following such an injury. Hugh has gained the respect and trust of our son over the years and his professional no nonsense approach to his duties in representing our son has helped defused many unpleasant situations that have occurred.
Hugh's team that we deal with on a regular basis all seem to be driven by the same approach to their duties and strive to ensure that the wellbeing of our son is of paramount importance in any decision made. We would like to take this opportunity to thank Hugh Jones for his technical knowledge and guidance and to his team especially Chris Gallagher who has spent many years getting to know our son and his needs. It is without doubt that we would not have achieved the success we have without the hard work and attentiveness of all involved, and we once again thank each of them for their dedication to our son.
---
CLIENT: Mr C
WORK: Expert Witness
TESTIMONIAL: I have used Hugh Jones solicitors for a number of years to prepare professional deputy reports for clinical negligence cases and have always found them to be excellent, both in terms of the content of their reports themselves and in their handling of the process. In recent times I have primarily dealt with Rebecca Brown, though I have also used other individuals at the firm.
---
CLIENT: Mr D
WORK: Professional Deputyship
TESTIMONIAL: Darren's work is top notch, he is quick to respond and gets things done, he is amazing.
---
CLIENT: Mr E
WORK: Professional Deputyship
TESTIMONIAL: We are very happy with the work that your firm has done for us in all areas. We feel that you and your staff are very conscientious and very expert in the work you undertake as well as being courteous and pleasant.
---
CLIENT: Mr F
WORK: COP Dispute
TESTIMONIAL: Just a very quick note to say a massive thank you to you all for your tremendous efforts over recent weeks and months in respect of this case. I was so relieved to finally see justice done and the right decision reached, in the judge's excellent and comprehensive judgement. I hadn't realised until the end of the case what a stressful burden all this has been on me for the last few years – and especially since I became aware of the new wills (2015 and 2017). I am feeling somewhat drained but very, very relieved this evening. I'm truly grateful to you all for your dedication and professionalism throughout all of this. Please pass my thanks on to those in your teams
---
CLIENT: Mr G
WORK: Professional Deputyship
TESTIMONIAL: We thank you for your support, understanding and incredible service you always provide to our family. You're truly wonderful and it never ever goes unnoticed.
---
CLIENT: Mrs H
WORK: Professional Deputyship
TESTIMONIAL: Thank you very much for all your patience and support over the last couple of years. We truly appreciate it.
---
CLIENT: Mrs I
WORK: Expert Witness
TESTIMONIAL: I have always received the most professional and efficient service from Hugh Jones Solicitors. Rebecca Brown is extremely knowledgeable and good to work with
---
CLIENT: Mr J
WORK: COP Dispute
TESTIMONIAL: I was delighted with the service I received from Chris Gallagher of Hugh Jones in relation to a case regarding a disputed statutory will of an elderly relative. He rapidly got to grips with the details of the case and was helpful and responsive in proposing how we should approach the case and in dealing with the Official Solicitor and with other parties on my behalf. He found an excellent barrister and ensured she was fully briefed for the case – where we secured a positive outcome. I would be happy to recommend Chris to others in the future.
---
CLIENT: Mr K
WORK: Professional Deputyship
TESTIMONIAL: Very friendly and professional, Jenny was always available.
---
CLIENT: Mrs M
Work: Grant of Probate
TESTIMONIAL: Very well done! Thank you, Staff are very accommodating and kind. I am so very satisfied. Thank you!
---
CLIENT: Mr N
WORK: Private Client
TESTIMONIAL: Advice clear and concise and felt explained to me in terms which I could understand. Highly professional. Always able to leave a message and always received swift response. Unreservedly I would highly recommend with confidence. Just a vote of confidence and my thanks always for the care and courtesy extended.
---
CLIENT: Mrs O
WORK: Will
TESTIMONIAL: Prompt replies to any query via e-mail and constantly kept up to date.
---
CLIENT: Mr and Mrs P
WORK: Will
TESTIMONIAL: Clear, Appropriate, entirely helpful, courteous and efficient. Max Points, truly excellent.
---
CLIENT: Mrs Q
WORK: Will
TESTIMONIAL: Good advice was given at every level. The service was good. I cannot thank you enough for getting me through a very difficult time. I had no problem, always made contact, I would recommend Tania anytime. She was very good at dealing with everything.
---
CLIENT: Mrs R
WORK: Will
TESTIMONIAL: Everything was clearly explained. Charlotte always responded to my emails and was very helpful. Great service and expertise that met my needs.
---
CLIENT: Mr and Mrs S
WORK: Will
TESTIMONIAL: We were extremely happy with Charlotte and the work she did producing our Wills and we wouldn't hesitate in recommending Charlotte to any family members or friends in the future.
---
CLIENT: Mr and Mrs V
WORK: Will
TESTIMONIAL: Charlotte is extremely knowledgeable and helped us think about things we might want to put in our wills that we wouldn't have thought of. She is very reassuring and friendly. Very easy to talk to and available when I needed her. Charlotte is an excellent solicitor – cannot praise her highly enough.
---
CLIENT: Mrs W
WORK: Advice
TESTIMONIAL: I am very pleased with all of the help support and advice I was given. Without your help I would have not got closure to the claim. So I thank you from myself and my son. Excellent work and thank you. You went above and beyond to help us in getting the claim sorted out. We could not have done it without your help. Every time I needed help and advice you were always there at the other end of the phone and letters. I would recommend you to anyone who needed help with a situation that we was put in trying to finalise a claim. I would recommend you to anyone who needed help with a situation that we was put in trying to finalise a claim.
---
CLIENT: Mrs X
WORK: Property
TESTIMONIAL: Thank you. Especially re the advice when the people who bought the house wanted to claim for skip hire after the sale had gone through. I would have paid them, but followed advice and they dropped the claim.
---
CLIENT: Mr and Mrs Z
WORK: Will
TESTIMONIAL: Very helpful and explained everything well. Did what was required. Very good under the current circumstances (COVID-19).
---
CLIENT: Miss A
WORK: Deputyship
TESTIMONIAL: Jenny was extremely helpful to my mum, meeting her myself was very comfortable and she answered every question I had and explained it all well. She was really lovely
---
CLIENT: Mr B
WORK: Will
TESTIMONIAL: Fiona explained everything thoroughly in a fashion we could understand. She kept us up to date promptly and I would add in a friendly way.
---
CLIENT: Mr and Mrs C
WORK: Will
TESTIMONIAL: Excellent advice given – glad I managed to find Hugh Jones Solicitors as they are specialists in this field. It was good that the initial consultation was with Hugh which was good to speak with "top man". Fiona was always at the other end of the phone to answer queries.
---
CLIENT: Miss D and Mr D
WORK: Will
TESTIMONIAL: You were able to carry out the work required very efficiently. We had confidence in your expertise in undertaking this work. Very happy with the level of service and speed of response. Always able to contact our responsible lawyer when needed.
---
CLIENT: Mrs F
WORK: Will
TESTIMONIAL: Total faith in the company, always accessible and friendly but also professional. A firm I have every confidence in that will look after my interests in a friendly yet professional way.
---
CLIENT: Miss G
WORK: Will
TESTIMONIAL: I have been very pleased with the legal work that has been carried out for me. Fiona would always get back to me promptly if she wasn't in the office. Fiona and Lashay have been very helpful and excellent at explaining things. They were also kind and compassionate at which has been a very stressful, upsetting time.
---
CLIENT: Mr and Mrs I
WORK: Will
TESTIMONIAL: I would like to thank both Charlotte and Kirsty for their service and extreme patience.
Top Tier Firm Rankings
Firm Rankings