Hugh Jones Solicitors > Manchester, England > Firm Profile
Hugh Jones Solicitors
Offices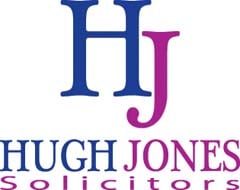 Hugh Jones Solicitors
2, THE MALT HOUSE
DEVA CITY OFFICE PARK
MANCHESTER
M3 7BD
England
Hugh Jones Solicitors > The Legal 500
Rankings
Boutique firm Hugh Jones Solicitors specialises in acting for vulnerable clients, representing them in Court of Protection proceedings as well as handling estate administration. The team's partners are also noted for their work as expert witnesses. Hugh Jones is highly experienced in this sector, and is a panel deputy for the Office of the Public Guardian. Elizabeth Hughes exclusively focuses on Court of Protection work, including matters involving cross-jurisdictional aspects, financial abuse, and other complicating factors. Rebecca Brown leads the team's expert witness group, and Chris Gallagher handles contentious Court of Protection work including disputes involving deputyships and powers of attorney.
Practice head(s):
Hugh Jones; Elizabeth Hughes; Rebecca Brown
Other key lawyers:
Testimonials
'The team at Hugh Jones Solicitors are approachable, friendly and very professional. They are focused on achieving the right outcomes for their clients. The team is efficient and effective in dealing with client matters. They are focused on listening to their clients circumstances, needs and objectives and innovative in delivering solutions to meet these needs.'
'Hugh Jones offer an excellent service in Court of Protection matters and I have happily referred several clients to them with positive results. They are efficient and responsive to calls and emails. I have been impressed with their functioning during the pandemic and with their professional and timely approach to enquiries.'
'Hugh Jones set up the firm using the vast experience he has in this area. Liz Hughes as partner has provided dedicated service to her clients to ensure cost effective services.'
'Elizabeth Hughes is extremely knowledgeable but at the same time approachable and personable. Elizabeth is pragmatic in her approach and in my experience has always reached the outcome before others have got there.'
'Hugh Jones and his team provide a genuinely personal service. We have previously used other "big name" firms and been disappointed with their lack of understanding of individual circumstances. The contrast with Hugh Jones' team is stark; they put a lot of effort into understanding their clients and responding to their needs. In the last year, Hugh has helped us find support for a small charity we run, personally supported resolving issues with the local health care provider, helped source PPE in extremely challenging circumstances and helped with long term financial planning. This team really care about their clients and their circumstances. Unfortunately, that seems to be quite rare in firms providing similar services.'
'Hugh Jones and Rebecca Brown are very knowledgeable on deputyship/Court of Protection arrangements. They are quick and responsive. I have used them for a number of years as expert witnesses in high value birth injury claims.'
'Elizabeth Hughes is very knowledgeable, practical and very helpful. Liz is always willing to discuss matters and potential issues on cases where Deputyship support may become necessary long before she is instructed. Liz is very approachable and adds value from a litigation support perspective.
'Rebecca Brown is extremely knowledgeable about her subject area and is a consistent and responsive medico-legal expert on Court of Protection costs. She is pro-active and intuitive about our needs.'
Hugh Jones Solicitors >
Firm Profile
Based in Manchester, this practice is the largest independent, specialist Court of Protection and mental capacity practice in the UK. Services include professional deputyships, Court of Protection applications, community care funding, welfare advice, judicial review, wills, trusts and estates advice for private clients, expert witness work and consultancy.
The firm: Hugh Jones Solicitors was founded in March 2013 by Hugh Jones, a nationally recognised leader in the Court of Protection field, and Rachel Dobson, Pannone's former head of operations. From a team of five people, it has expanded rapidly to a total staff of 56, achieving a growth of instructions and employing new staff during the pandemic.
The ethos of the firm is caring and compassionate, and it is committed to providing first-class and cost-effective services to all its clients, without carrying the overheads of a larger practice.
The firm's niche Court of Protection practice was awarded the STEP Vulnerable Client Advisor of the year in 2018/2019 for the second time and has been highly commended by The Law Society for Excellence in Private Client Service every year since 2016.
Further awards in the last 12 months:
National Wills and Probate Awards in October 2019 – 'Solicitor firm of the Year – North' and 'Solicitor firm of the Year – National', reflecting our national spread of clients; 200 firms applied for the awards.  In August 2020 we were again shortlisted in both award categories, the award ceremony is in October 2020.
4th consecutive year our Court of Protection team were 'Highly commended' (so 2nd nationally) Law Society Excellence Awards, Excellence in Private Client service (November 2019).
STEP 14th Annual Private Client awards Hugh Jones awarded a lifetime achievement award by the judges in October 2019.
 Private Client team of the year and  highly commended, Small Law firm of the year, Manchester Legal Awards 2020.
We were the first and are by far the largest firm in the country which specialises purely in Court of Protection and mental capacity work and are widely recognised as leading practitioners in this field, including by the Office of the Public Guardian for whom Hugh Jones is a Panel Deputy and in January 2020 was also appointed to the new OPG panel of providers of Guardianship services for missing persons.
The firm has the largest Court of Protection team in the North West with more qualified lawyers than almost any other firm nationally.
Types of work undertaken: The firm understands and adapts to the special challenges faced by disabled and vulnerable clients, particularly those with impaired mental capacity, their families and advisers.
As a panel deputy, Hugh Jones accepts many complex cases, including pro bono matters and work referred by the Court of Protection, selecting Hugh for his specific expertise, even on cases out of his immediate area. The Court of Protection team, headed by Elizabeth Hughes, specialises in financial professional deputyship work, as well as stand-alone applications including financial abuse investigations, contentious matters, those with an international element and judicial review work, advising on local authorities' duty to fund.
In 2019 the team was joined by Georgina Rowley from Hill Dickinson, a national expert in health and care decision making cases, including Judicial review and mediation.
The firm's team of private client specialists offer in-depth technical expertise in tax, trusts and estates, with a particular focus on the needs of disabled people and their families. The firm handles a significant volume of statutory will cases, and often represents objectors and respondents in contentious Court of Protection proceedings.
Hugh Jones, Liz Hughes and Rebecca Brown are all in demand as expert witnesses in serious injury litigation.
Staff Figures
Number of UK partners : 7 Number of other UK fee-earners : 30
Languages
English
Memberships
Society of Trust & Estate Practitioners (STEP) CEDR Law Society of England and Wales Solicitors for the Elderly (SFE)
Diversity/Community
We encourage equality of opportunity and respect for diversity, seek to prevent unlawful discrimination in our relationships with each other, our clients, our suppliers and generally.
Our aim is to seek to avoid discrimination in relation to age, disability, gender reassignment, marriage and civil partnership, pregnancy and maternity, race, religion or belief, sex and sexual orientation, in accordance with the Equality Act 2010.
We expect every member of Hugh Jones Solicitors to contribute to compliance with these requirements, for example by treating each other and clients fairly and with respect, by embedding such values in our workplace and by challenging inappropriate behaviour and processes. Diversity and inclusion training has always been part of our training programme, based on real life challenges and situations, most recently on prevention and reporting of workplace harassment.
We will make sure that in delivering our services we will make adjustments to ensure that disabled clients, employees or managers are not placed at a substantial disadvantage compared to those who are not disabled, and we will not pass on the costs of these adjustments to these disabled clients, employees or managers. For example our premises are accessible at ground floor level, with parking immediately adjacent and we have disabled toilet facilities on the ground floor level and we often visit clients at home.
We will ensure that our recruitment and employment practices encourage equality of opportunity and respect for diversity. For example we welcome applications for flexible working and advertise our vacancies on a broad basis to encourage a wide range of applicants.
We will ensure that all employees have equal access to training and promotions, regardless of age, disability, gender reassignment, marriage and civil partnership, pregnancy and maternity, race, religion or belief, sex and sexual orientation.
We promote equality and diversity both for our clients and our employees including:
Special pages on our website for clients living with dementia.
Our entire site can be read in large print.
We have been involved for many years with the Dementia Friends movement and a member of our firm is a Dementia Champion and the majority of employees are Dementia Friends.
We provide a regular programme of free talks and information for community groups.
During the pandemic we have surveyed our employees to understand their preferred working arrangements and the reasons behind these, e.g., to support mental health, improve work/life balance.
This feedback has been used to review our employee contracts, adding a right to work at home and to meet the requests of 50% of staff for flexible start and finish times. 90% of our staff have working arrangements which include working from home so that we can reap the benefits of homeworking discovered in lockdown – more family time, more time for sport or switching off – essential for physical and mental health.
The majority of employees including directors are female. Over the last year we have increased the proportion of our employees who are of non-white ethnic background, now 11% of the total as part of a proactive program to widen our application pool and offer an internal development programme which offers employees from all backgrounds and educational opportunity to reach highest levels in the firm.
Client testimonials
CLIENT: Mrs A
COMPANY/FIRM: DEPUTYSHIP CLIENT
TESTIMONIAL: Excellent, you took over the task and I didn't have to do anything. What can I say, 1 visit all sorted, 1 phone call, perfect directions. P's life would have been so different if it hadn't been for Hugh Jones. I will never be able to thank him enough.
---
CLIENT: Mrs B
COMPANY/FIRM: DEPUTYSHIP CLIENT
TESTIMONIAL: Already have a deputyship for financial affairs so received excellent advice when applying for a deputyship for health and welfare.
---
CLIENT: Mr Z
COMPANY/FIRM: DEPUTYSHIP CLIENT
TESTIMONIAL: Very professional firm, very knowledgeable which is always very well balanced with the personal touch. They have been very supportive and played a big part in improving the quality of life of someone with a very serious disability.
---
CLIENT: Mrs W
COMPANY/FIRM: DEPUTYSHIP CLIENT
TESTIMONIAL: I have used Hugh Jones Solicitors for many years now. A great service for myself and P. communication is brilliant from reception to the solicitors. A great service which I recommend. I cannot thank Hugh Jones and the team for all of their work. It has been a pleasure working with you all.
---
CLIENT: Mr Adrian Bull MBE
COMPANY/FIRM: DEPUTYSHIP CLIENT
TESTIMONIAL: I was recommended to contact Hugh Jones by another solicitors firm who were not in a position to act for me, and I'm glad I followed their advice. The service I received from Chris Gallagher and the rest of the team was excellent. They rapidly picked up all the details of a complex case involving the disputed will of an elderly relative who suffers with dementia. When the case proceeded to court they recommended an excellent barrister, who worked with Chris and myself and we were successful in securing the best possible outcome we could have hoped for. At all stages in the process I was consulted and kept up to date. I wouldn't hesitate to recommend Hugh Jones to anyone for legal support.
---
CLIENT: Mrs X
COMPANY/FIRM: DEPUTYSHIP
TESTIMONIAL: Reliable, friendly, trustworthy, dependable and above all totally professional. My experience with the individuals at Hugh Jones has been amazing.  Nothing is too much trouble and they make you feel at ease in their company. Highly recommended.
---
CLIENT: Mr Y
COMPANY/FIRM: DEPUTYSHIP CLIENT
TESTIMONIAL: I had no previous experience of the legal and administrative workings of the Office of the Public Guardian and the Court of Protection. It was like another world to me which I found quite bewildering and stressful. Thankfully, Hugh Jones was recommended to me. Throughout the whole process they listened to me, explained procedures and the relevant law, answered my questions and helped guide my decisions to secure the best efficient outcome in the circumstances. I am very grateful to them and would recommend them unreservedly.
---
CLIENT: Mrs B
COMPANY/FIRM: DEPUTYSHIP CLIENT
TESTIMONIAL: As new clients to Hugh Jones, we are very satisfied with the level of service they have provided.
---
CLIENT: Mr Y
COMPANY/FIRM: DEPUTYSHIP
TESTIMONIAL: I have been associated with Hugh Jones solicitors for over 20 years and I have nothing but the highest praise for their professionalism, care and support, I would highly recommend them.
---
CLIENT: Mrs A
COMPANY/FIRM: DEPUTYSHIP CLIENT
TESTIMONIAL: I have little knowledge of legal procedures and had great concerns to this effect entering into the position that I found myself in with regard to the well-being of a family member.  From the outset I was impressed with the professionalism evident from all the people at Hugh Jones that we worked with, feeling we were part of an experienced team whom we trusted. We received polite courteous correspondence at all times and were kept informed of all proceedings, great care was taken to explain to us the implications and possible outcomes of a case such as ours which was a pivotal support to our decision making.  The pleasant, highly efficient staff were able to advise us of the best realistic way forward to achieve the outcome we wanted. I am indebted to Hugh Jones Solicitors and would not hesitate to use their services again in the future.
---
CLIENT: Ms T
COMPANY/FIRM: Kennedys
TESTIMONIAL: Hugh Jones are my first choice for any court of protection work as the firm provides very clear and unequivocal advice which is seldom challenged by the opposing party. The documents produced are very clear and to a very high standard and it is seldom necessary to seek clarification.  The staff are very user friendly and approachable for discussion and advice and I have been assisted on many occasion with difficult/obscure court of protection issues.  The support staff are also extremely helpful and a pleasure to work with.  Hugh Jones provides added value for my client.
I have used Rebecca Brown on several high value claims and have always found her advice on court of protection costs to be very clear, unequivocal and reasonable.  Her drafted witness statements are very easy to understand and her advice is consistent with current practice & guidelines and in my experience, very seldom challenged by the opposing party. Rebecca is very easy to communicate with as is the support staff at Hugh Jones which is my "go to" practice for any court of protection advice.  Rebecca is a pleasure to work with and always provides added value for my client.
---
CLIENT: Ian Long
COMPANY/FIRM: Browne Jacobson
TESTIMONIAL: The service from Hugh Jones never disappoints. They provide excellent technical advice in a very accessible and supportive manner.
---
CLIENT: Ed Glasgow
COMPANY/FIRM: Kennedys
TESTIMONIAL: Both Elizabeth Hughes and Rebecca Brown of Hugh Jones have, in my mind, an established, and respected, reputation in advising on issues concerning personal injury trusts, capacity, deputyships and panel deputyships.  We work closely with them on Court of Protection matters and we value their input.  They understand the pressures of financial decisions on those involved and they give sensitive, clear and unequivocal advice on the setting up and managing of deputyships within the Court of Protection. A class act.
---
CLIENT: Jonathan Bamforth
COMPANY/FIRM:  Minster Law
TESTIMONIAL: I have worked with both Liz Hughes and Hugh Jones regularly over the last decade and never cease to be impressed by their sensible and pragmatic approach. Liz acts as Deputy for some of my most vulnerable clients and her professional skill and understanding of my clients' needs is unquestionable. Liz doesn't overcomplicate issues that arise and often finds relatively simple solutions to what initially seem like impenetrable problems.
---
CLIENT: Ian Gardiner
COMPANY/FIRM: Hill Dickinson LLP
TESTIMONIAL: I have used Hugh Jones solicitors for a number of years to prepare professional deputy reports for clinical negligence cases and have always found them to be excellent, both in terms of the content of their reports themselves and in their handling of the process. In recent times I have primarily dealt with Rebecca Brown, though I have also used other individuals at the firm.
---
CLIENT: Anne-Louise Ferguson
COMPANY/FIRM: NHS Wales
TESTIMONIAL: I have instructed Rebecca on several occasions to provide her expert opinion and witness statement in very high value clinical negligence cases in which cases I act for Welsh NHS bodies. She is very knowledgeable, charming and takes care to ensure that she has all the documentation she needs before offering her clear and well presented opinion. I have been assisted by Hugh Jones and his colleagues on Court of Protection matters in clinical negligence claims for many years. The team provides an excellent service; all staff having an excellent level of knowledge and commitment to providing a first class service. A special star mention goes to Margaret Christodoulou whose tactful and timely reminders to me when I have forgotten to provide instructions or papers have saved me from embarrassment or sanctions on a number of occasions.
---
CLIENT: Duncan Rutter
COMPANY/FIRM: DAC Beachroft
TESTIMONIAL: I have used Hugh Jones Solicitors for a number of years for expert deputyship reports.  I have always found them responsive, professional and truly expert in the deputyship field.  They have become my go to firm for this sort of work.
---
CLIENT: David Johnson
COMPANY/FIRM: DAC Beachcroft
TESTIMONIAL: Rebecca Brown is an objective and thorough expert witness in respect of Court of Protection issues, having the breadth of knowledge to address not only the costs associated with financial deputyships but also those touching upon welfare related matters.  Her understanding of the Mental Capacity Act and the practical workings of the Court of Protection, together with her keen eye for how the law is developing in this area, given her real credibility as an expert witness.
---
CLIENT: David Johnson
COMPANY/FIRM: DAC Beachcroft
TESTIMONIAL: Hugh Jones Solicitors have real strength and depth when it comes to advising on Court of Protection issues.  The combination of Hugh Jones, Elizabeth Hughes and Rebecca Brown make for a very knowledgeable set of leading lawyers, delivering thorough and focused advice for clients, both as Court of Protection Deputies and as expert witnesses in that field of expertise.
---
CLIENT: Mrs D
COMPANY/FIRM: PRIVATE CLIENT
TESTIMONIAL: The advice was clear, concise, prompt and efficient and happy to remind me tactfully when I had not taken particular actions. Thank you for your professional advice and assistance at what a very difficult time for me.
---
CLIENT: Mrs Q
COMPANY/FIRM: PRIVATE CLIENT
TESTIMONIAL: We appreciated the clear explanations and advice that you gave us. Phone calls, emails and letters all worked well. The use of zoom for our meeting was very practical and convenient for us. All communications with us were prompt. Modern communications such as zoom, email and sending images of documents via phone meant there were no time delays. If we need any further legal advice/work, we will certainly contact your firm.
---
CLIENT: Mr E
COMPANY/FIRM: PRIVATE CLIENT
TESTIMONIAL: Everyone I spoke to was helpful and supportive during a difficult bereavement.
---
CLIENT: Mr F
COMPANY/FIRM: PRIVATE CLIENT
TESTIMONIAL: Just what we needed, straightforward advice. Your patience as we've gone through trying times was appreciated.
---
CLIENT: Mr & Mrs G
COMPANY/FIRM: PRIVATE CLIENT
TESTIMONIAL: We had an excellent and very helpful discussion of the issues and Paul gave us very sound advice. We had a very prompt and friendly service with immediate responses and have no hesitation in asking Paul for advice in the future. We were very satisfied with the solution to our questions and will come to you for future support if necessary.
---
CLIENT: Mrs H
COMPANY/FIRM: PRIVATE CLIENT
TESTIMONIAL: Thank you all for your professionalism and help, especially Paul Baker. I was treated with great respect and empathy at a very difficult time.
---
CLIENT: Mrs R
COMPANY/FIRM: PRIVATE CLIENT
TESTIMONIAL: From the start I was provided with a clear picture of the work that needed to be done and a rough timeline was given for resolution. At no time did I feel that progress was not being made and I am happy to confirm that my expectations were met for the completion of this work.
---
CLIENT: Mr S
COMPANY/FIRM: PRIVATE CLIENT
TESTIMONIAL: Very well explained to help me understand the process to set my trust up. This was a very smooth process. And they kept me informed throughout. Excellent customer focused attention. Highly recommended.
---
CLIENT: Mr T
COMPANY/FIRM: PRIVATE CLIENT
TESTIMONIAL: First Class, updated with progress with letters and emails. Never any problem with contacting you.
---
CLIENT: Mrs U
COMPANY/FIRM: PRIVATE CLIENT
TESTIMONIAL: I had monthly reminder emails and extras as Fiona went on Maternity leave and handed over to Paul. I have found both Fiona and Paul to be utterly professional and superb at keeping me up to speed with where things were at or what I still had outstanding to do. Life made easy!
---
CLIENT: Mr and Mrs P
COMPANY/FIRM: PRIVATE CLIENT
TESTIMONIAL: Information was clear and everything carried out efficiently. Really helped us to understand the legal jargon. Brilliant customer service. Really took the time to understand what we wanted. Always available and responded quickly and accurately with Regular and clear communication via email. Thank you to Fi – brilliant support and service.
---
CLIENT: Mrs V
COMPANY/FIRM: PRIVATE CLIENT
TESTIMONIAL: Exceptional professional service and a very caring and helpful firm.
---
CLIENT: Richard Sykes FRICS
COMPANY/FIRM: PRIVATE CLIENT
TESTIMONIAL: I found Hugh Jones Solicitors both receptive and diligent as they created wills and LPA's for both my wife and myself. The details and potential ramifications were explained in detail and confirmed in writing. Our questions were answered promptly and we felt reassured at all times. Their fees are reasonable and fixed. I would recommend this firm without reservation.
---
CLIENT: Mr I
COMPANY/FIRM: PRIVATE CLIENT
TESTIMONIAL: Excellent advice and made us feel at ease. We were struggling to understand, they really explained in a way we understood and treated P with empathy and compassion. They made P and I feel at ease and felt as though I could trust them to look after P.
---
CLIENT: Mr J
COMPANY/FIRM: PRIVATE CLIENT
TESTIMONIAL: Considering Covid, the work was excellent and the service was first class. If they were busy when we phoned, they would get back to us as soon as possible. We were kept up to date all the time. And we would definitely recommend you to other people. I was very satisfied with everything you did for me.
---
CLIENT: Mrs K
COMPANY/FIRM: PRIVATE CLIENT
TESTIMONIAL: My instructions were given and the work was carried out professionally and competently. A first class service by a first class legal firm. My contact was with Paul Baker who was very polite, very professional, very approachable and very helpful. I consider myself to be a very organised person but I think Paul Baker was more organised than me! He has kept me up to date with progress every step of the way.
---
CLIENT: Mr L
COMPANY/FIRM: PRIVATE CLIENT
TESTIMONIAL: Paul Baker was wonderful. His calm and professional manner was excellent, with dealing with my father's will at this sad time for our family. I would hugely recommend him.
---
CLIENT: Mr M
COMPANY/FIRM: PRIVATE CLIENT
TESTIMONIAL: I never had to think about what was going on as I was kept updated throughout the process. Very quick turnaround. Lashay was Brilliant. She kept me informed throughout the whole process and was at hand to answer any of my questions. I would definitely use you guys again!
---
CLIENT: Mrs N
COMPANY/FIRM: PRIVATE CLIENT
TESTIMONIAL: I was nervous that Charlotte was working from home however; her diligence and knowledge overcame any such issues. She is an excellent lawyer.
---
CLIENT: Mrs R
COMPANY/FIRM: PRIVATE CLIENT
TESTIMONIAL: I have had many years working with Hugh Jones Solicitors. My primary contact there is Charlotte Crawford and I have total confidence in her expertise and empathy when handling difficult matters. I highly recommend Hugh Jones Solicitors.
---
CLIENT: Mrs P
COMPANY/FIRM: PRIVATE CLIENT
TESTIMONIAL: I am very happy with my dealings with Hugh Jones solicitors over a period of  many years.
I have dealt with the private client section and have always received the highest possible client care.
Responses always fast, advice first class. We have had few tricky situations which you have guided me through fantastically  well. You have made me feel very comfortable and helped me make hard  decision in difficult times, for which I am very grateful. Hugh, Charlotte and latterly, Lashay have been a tremendous support. Thankyou.