Firm Profile > Hugh Jones Solicitors > Manchester, England
Hugh Jones Solicitors
Offices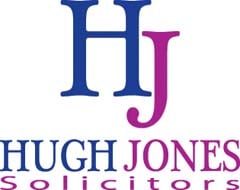 Hugh Jones Solicitors
2, THE MALT HOUSE
DEVA CITY OFFICE PARK
MANCHESTER
M3 7BD
England
Hugh Jones Solicitors > The Legal 500
Rankings
The 'highly capable' team at Hugh Jones Solicitors has considerable expertise in dealing with vulnerable and disabled clients, and has recently been involved in a number of high-profile cases that could have a significant impact on the sector. Practice head Hugh Jones' 'breadth of knowledge and common sense' set him apart from competitors, while Elizabeth Hughes is recommended by clients as a 'trusted pair of hands'. The firm also has growing experience in deputyship matters, acting for a number of clients in this area, with a wide geographical spread. Senior associate Chris Gallagher is particularly well known for management of complex contested matters in the Court of Protection.
Practice head(s):
Hugh Jones; Elizabeth Hughes
Testimonials
'Liz Hughes has provided excellent service. She is calm and knowledgeable.'
'Hugh Jones Solicitors are exceptional. They really care about their clients.  I can't praise them enough.'
'There is strength in depth among the firm's tax and probate practice; the individuals are approachable and provide a great client service.'
'Hugh Jones' experience, breadth of knowledge and common sense are the key qualities that stand out to me.'
'Liz Hughes is very competent and efficient.'
'Elizabeth Hughes is a trusted pair of hands.'
'It is a delight to work with Danielle Carter who evidences a fantastic team approach and doesn't shy away from difficult client issues.'
'Danielle Carter is absolutely outstanding.'
Hugh Jones Solicitors >
Firm Profile
Based in Manchester, this practice is the largest independent, specialist Court of Protection and mental capacity practice in the UK. Services include professional deputyships, Court of Protection applications, community care funding, welfare advice, judicial review, wills, trusts and estates advice for private clients, expert witness work and consultancy.
The firm: Hugh Jones Solicitors was founded in March 2013 by Hugh Jones, a nationally recognised leader in the Court of Protection field, and Rachel Dobson, Pannon's former head of operations. From a team of five people, it has expanded rapidly to a total staff of 50. The ethos of the firm is caring and compassionate, and it is committed to providing first-class and cost-effective services to all its clients, without carrying the overheads of a larger practice.
The firm's niche Court of Protection practice was awarded the STEP Vulnerable Client Advisor of the year in 2018 for the second time since the firm opened in 2013 and has been highly commended in The Law Society Excellence Awards for Excellence in Private Client Service every year since 2016.
Further awards in the last 12 months:
National Wills and Probate Awards in October 2019 – 'Solicitor firm of the Year – North' and 'Solicitor firm of the Year – National', reflecting our national spread of clients; 200 firms applied for the awards.
4th consecutive year our Court of Protection team were 'Highly commended' (so 2nd nationally) Law Society Excellence Awards, Excellence in Private Client service (November 2019).
STEP 14th Annual Private Client awards Hugh Jones awarded a lifetime achievement award by the judges in October 2019.
Legal Week Boutique Law firm of the year November 2019
Currently shortlisted for Private Client team of the year and small law firm of the year, Manchester Legal Awards 2020.
We were the first and are by far the largest firm in the country which specialises purely in Court of Protection and mental capacity work and are widely recognised as leading practitioners in this field, including by the Office of the Public Guardian for whom Hugh Jones is a Panel Deputy and in January 2020 was also appointed to the new OPG panel of providers of Guardianship services for missing persons.
The firm has the largest Court of Protection team in the North West with more qualified lawyers than almost any other firm nationally.
Types of work undertaken: The firm understands and adapts to the special challenges faced by disabled and vulnerable clients, particularly those with impaired mental capacity, their families and advisers.
As a panel deputy, Hugh Jones accepts many complex cases, including pro bono matters and work referred by the Court of Protection, selecting Hugh for his specific expertise, even on cases out of his immediate area. The Court of Protection team, headed by Elizabeth Hughes, specialises in financial professional deputyship work, as well as stand-alone applications including financial abuse investigations, contentious matters, those with an international element and judicial review work, advising on local authorities' duty to fund.
In 2019 the team was joined by Georgina Rowley from Hill Dickinson, a national expert in health and care decision making cases, including Judicial review and mediation and Lucy Law, a specialist in management of support workers for disabled clients.
The firm's team of private client specialists offer in-depth technical expertise in tax, trusts and estates, with a particular focus on the needs of disabled people and their families. The firm handles a significant volume of statutory will cases, and often represents objectors and respondents in contentious Court of Protection proceedings.
Hugh Jones, Liz Hughes and Rebecca Brown are all in demand as expert witnesses in serious injury litigation.
Lawyer Profiles
| Photo | Name | Position | Profile |
| --- | --- | --- | --- |
| | Ms Rebecca Brown | Rebecca Brown is a Senior Associate solicitor specialising in mental capacity and… | View Profile |
| | Mrs Charlotte Crawford | Charlotte is a Senior Associate and an experienced private client specialist solicitor.… | View Profile |
| | Mrs Rachel Dobson | Rachel is the Managing Director of Hugh Jones Solicitors and works with… | View Profile |
| | Mr Chris Gallagher | Chris is a Senior Associate at Hugh Jones Solicitors in the Court… | View Profile |
| | Ms Elizabeth Hughes | Liz Hughes is Director and is Head of the Court of Protection… | View Profile |
| | Mr David Jones | Solicitor in the Court of Protection team. … | View Profile |
| | Mr Hugh Jones | . Hugh Jones is a nationally recognised leader in his field of… | View Profile |
| | Ms Fiona Ludkin | Fiona is an Associate Solicitor with years of experience in all aspects… | View Profile |
| | Mrs Tania McGrory | Tania is a highly experienced private client solicitor and a Senior Associate… | View Profile |
| | Mrs Jenny Roberts | Jenny is a Senior Associate Solicitor and Director of the Hugh Jones… | View Profile |
| | Mrs Georgina Rowley | Georgina Rowley is a consultant solicitor in the Court of Protection team… | View Profile |
Staff Figures
Number of UK partners : 5 Number of other UK fee-earners : 28
Languages
English
Memberships
Society of Trust & Estate Practitioners (STEP) CEDR Law Society of England and Wales Solicitors for the Elderly (SFE)
Diversity/Community
We encourage equality of opportunity and respect for diversity, seek to prevent unlawful discrimination in our relationships with each other, our clients, our suppliers and generally.
Our aim is to seek to avoid discrimination in relation to age, disability, gender reassignment, marriage and civil partnership, pregnancy and maternity, race, religion or belief, sex and sexual orientation, in accordance with the Equality Act 2010.
We expect every member of Hugh Jones Solicitors to contribute to compliance with these requirements, for example by treating each other and clients fairly and with respect, by embedding such values in our workplace and by challenging inappropriate behaviour and processes. These requirements extend to the instruction of Counsel and experts and all professional dealings.
We will make sure that in delivering our services we will make adjustments to ensure that disabled clients, employees or managers are not placed at a substantial disadvantage compared to those who are not disabled, and we will not pass on the costs of these adjustments to these disabled clients, employees or managers. For example our premises are accessible at ground floor level, with parking immediately adjacent and we have disabled toilet facilities on the ground floor level and we often visit clients at home.
We will ensure that our recruitment and employment practices encourage equality of opportunity and respect for diversity. For example we welcome applications for flexible working and advertise our vacancies on a broad basis to encourage a wide range of applicants.
We will ensure that all employees have equal access to training and promotions, regardless of age, disability, gender reassignment, marriage and civil partnership, pregnancy and maternity, race, religion or belief, sex and sexual orientation.
We promote equality and diversity both for our clients and our employees including:
Pro bono work undertaken by many members of the firm, in addition to supporting several Legal Advice Clinics
Work life balance – 45% of all employees are part time and/or home based.
Study leave and financial assistance to staff for professional exams – 15% of our employees are currently being supported in this way and we are commencing the CILEX apprenticeship scheme.
Special pages on our website for clients living with dementia.
Our entire site can be read in large print.
We have been involved for many years with the Dementia Friends movement and a member of our firm is a Dementia Champion and the majority of employees are Dementia Friends.
We provide a regular programme of free talks and information for community groups.
Our wheelchair accessible offices have free onsite parking (rare in UK cities), and we deliberately chose a base in Salford so that Court of Protection clients pay the lower Court approved rate, compared with city-centre competitors.
Several members of staff are disabled including physical disabilities; mental health issues and dyslexia – we have made a range of adjustments for these employees.
Finally, two-thirds of employees are female (including 50% of the directors and 75% of qualified staff).
Client Testimonials
COMPANY/FIRM: Manchester Athenaeum
TESTIMONIAL: "Hugh Jones Solicitors came highly recommended and from my first contact with Charlotte I could understand why. Charlotte got to grips with a very complex situation extremely quickly and then expertly navigated the way forward to achieve a very positive outcome. Charlotte is always calm, measured and impressively clear-sighted. I couldn't have asked for more, THANK YOU!"
---
COMPANY/FIRM: Manchester Athenaeum
TESTIMONIAL: "Chris dealt with the knotty problem expertly and calmly. I had total confidence in Chris from the start when he grasped the very complex issues straightaway.  Chris' extensive knowledge and competence  in his highly specialised  field led to a very successful outcome.  Very impressive, thank you!"
---
CLIENT: Kurt Lang
TESTIMONIAL: 'I found Charlotte, my Solicitor, to be very knowledgeable and helpful. Charlotte always provided detailed advice and was happy to seek supplemental advice for me from colleagues that did not fall under the remit of her assigned role in dealing with my parent's estate, which was a lengthy, complex and testing issue for all concerned. The thing that impressed me most with Charlotte was the almost instant response to emails I sent her, no matter how lenghty. Even at times when my email thread would almost become 'live chat', Charlotte would patiently and quickly reply in every instance until I fully understood all aspects of the particular issue/s under discussion.'
---
COMPANY/FIRM: Rochdale Council
TESTIMONIAL: 'we are completely happy with the service that we have been receiving'.
---
CLIENT: Cath Conway
TESTIMONIAL: We are very happy with the service and support Hugh Jones Solicitors provide.They are very professional and always there to help with any matters that arise. We would be happy to recommend them.
---
CLIENT: Pat Wilson
TESTIMONIAL: I would like to say ,that my experience over the years of dealing with Hugh Jones Solicitors Has been a pleasure. Everyone involved always courteous, helpful and very pleasant to deal with. Their advice, guidance and support has been greatly appreciated by me. So huge Thank you to Anne Clarke and Charlotte Pisuto especially and of course Hugh Jones.
---
CLIENT: Lydia Rees
TESTIMONIAL: I am a Trustee for various trusts administered by Hugh Jones Solicitors. I have complete confidence not only in their professional work but also their patience and kindness when dealing with vulnerable people.
---
COMPANY/FIRM: Weightmans
TESTIMONIAL: Rebecca Brown has provided evidence on the likely costs of a professional Deputyship in several high value claims with catastrophically injured claimants.  Her opinion is invariably impartial and realistic.  On several occasions, the opponent has conceded that Ms Brown's opinion is agreed.
---
COMPANY/FIRM: Ian Gardiner, Partner, Hill Dickinson LLP
TESTIMONIAL: I have used Hugh Jones solicitors for a number of years to prepare professional deputy reports for clinical negligence cases and have always found them to be excellent, both in terms of the content of their reports themselves and in their handling of the process. In recent times I have primarily dealt with Rebecca Brown, though I have also used other individuals at the firm
Top Tier Firm Rankings
Firm Rankings