Firm Profile > Stobbs IP > Cambridge, England
Stobbs IP
Offices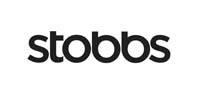 Stobbs IP
Building 1000
Cambridge Research Park
Cambridgeshire
CB25 9PD
England
Stobbs IP > The Legal 500
Rankings
Stobbs IP is a specialist IP boutique based in Cambridge that, with 64 fee earners, has by far the largest practice in the region. Among these are both solicitor and trade mark attorneys, all of whom are focused on brand management, which includes a growing caseload of contentious matters. The firm has a huge roster of clients that grew still further in 2018, and among its new clients are Liverpool FC, Raspberry Pi, Marks & Spencer, AB InBev, FIFA and Mars Wrigley. The breadth of the firm's service offering sees it compete with both specialist Trade Mark Attorney firms and large international IP law firms.
Key clients
7-Eleven
ABInBev
AG Barr
ASOS
Balfour Beatty
Barclays
Beiersdorf
Boots
BullGuard
Brown Forman
Cambridge University
Cancer Research UK
Channel 4
Citco
Converse
DKNY
eMoov
Eton College
Faber & Faber
Facebook
Federal Mogul
Ford Models
Garrard & Company
Glencore
Grandmaster Flash
Grapeshot
Great Ormond Street Hospital
Iglo Foods
Inca Digital
Informa Plc
Instagram
Kiely Rowan Plc
LADBible
The Leys & St Faith's Schools Foundation
McDonalds
MacMillan Publishers
Marshall Amplification
Meyer Bergman
Monster Inc
Mothercare
Nike
O2
Oculus
PepsiCo
PurpleBricks
Quintessentially Group
Sanrio
Snap Inc
SSAT
Stephen Webster
Ted Baker
Tesco Plc
Tottenham Hotspur FC
Wilmington Plc
Virgin Enterprises
Yahoo!
YouView
Stobbs IP has an impressive roster of national and international clients, for which it handles brand management and IP matters. The firm has unrivalled expertise in the publishing sectors and frequently acts for some of the world's largest publishers, as well as advising well-known artists in the film, television and music industries. Litigation principal Geoff Steward, senior solicitor Chris Sleep and solicitor Chris Hawkes are among the many lawyers with high-profile media and entertainment clients.
Niche intellectual property boutique Stobbs IP joins the ranking this year thanks to its impressive roster of clients in the sports sector, for which it handles IP and brand management matters. Litigation principal Geoff Steward counts a number of Formula One teams among his clients. Founder Julius Stobbs, senior solicitor Chris Sleep and solicitor Richard Ferguson are among many who handled recent matters for high-profile clients including UEFA.
Interviews
Geoff Steward, Director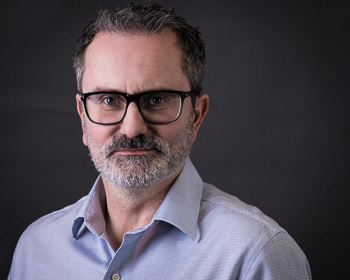 Tell us a little about your firm and your practice in particular
I joined Stobbs two years ago, after twenty-five years at a traditional London law firm where I was a litigation partner heading the IP group. I typically act for brand owners in a range of sectors from FMCG (Mars, Capri Sun, Vagisil,) to football (Liverpool FC, Tottenham Hotspur, UEFA). The attraction for me to Stobbs was that it is not just a law firm. Everyone at the firm has a passion for brands and a very commercial approach to problem solving. All law firms claim to provide practical advice but this is always within the confines of legal services. At Stobbs, we are growing a full service brands practice – we call it IAM, Intangible Asset Management – which means that the assistance we can provide to our clients reaches into more commercial, business-focussed spheres beyond law.
In addition to the practice areas you would expect – trade mark filing and prosecution, commercial contracts and litigation – we also have a brand intelligence team of investigators (ex-Metropolitan police force cybercrime specialists) which are a terrific source of evidence gathering for me; an anti-counterfeiting team with close relations with Customs officials; a brand licensing team which help clients create and grow their brands by finding the right licensing partners for them; a specialist online brand enforcement team which help clients monitor online infringements using the best software platforms for their needs; a team of accountants who are specialist brand valuation experts and who provide commercial valuations for clients and also act as expert witnesses on quantification; finally, we even develop software platforms for clients to monitor their IP use, making use of the terrific IT expertise in Cambridge where our head office is based.
Legalease research has found specialist firms are highly rated by clients for billing transparency and value for money. Is this true of Stobbs and how do you provide value for money for litigation which is notoriously unpredictable?
At Stobbs, we do not take a traditional approach to litigation. To a certain extent, I am poacher turned game-keeper as I know how traditional litigation firms handle and charge for litigation, and how to undermine their approach and streamline disputes. Traditional firms require their individual litigation partners to generate fees of in excess of £2m per year from litigation. Being a limited company, we are not subject to the same individual billing partner targets. We only use litigation as part of a clear overall brand strategy in order to achieve the right commercial result for our clients, rather than as a cash cow.
We do not engage in protracted legal posturing and tit-for-tat correspondence with the other side's lawyers, which rarely advances the case or benefits anyone other than the lawyers. We embrace the streamlined approach encouraged by IPEC (the Intellectual Property Enterprise Court) and the Shorter Trials Scheme. We reduce the often unmanageable volume of evidence by taking a very forensic and methodical approach and keeping the focus on the key issues in dispute. For example, we have successfully run a number of trade mark infringement claims against supermarket-lookalike products, not based upon confusion but focussing instead upon only unfair advantage.
Most importantly, we are not handcuffed by the hourly rate. The ethos of the whole firm is to provide clients with budgetary certainty via fixed fees. There is no reason why this can't be offered for litigation as well. We are happy to undertake litigation work by working to phased fixed fees and are currently running a number of High Court claims pursuant to Damages Based Agreements or Conditional Fee Agreements.
What do you do to ensure you are providing a cost-efficient and transparent litigation service.
The beauty of our fixed fee model for litigation is that cost efficiency is, rightly, our concern rather than the client's. Operating out of Cambridge, we have a lower cost-base than most of our competitors. Our charge-out rates are largely for internal benchmarking, so that we can monitor our own efficiency against the fixed fees which we provide to clients, but for example my hourly rate is half what it was at my previous firm.
I deal with a lot of European and American law firms who get frustrated with the cost of litigation in England, largely due to the hourly rate of litigation partners being in excess of £700 per hour. The fixed fee model that we operate is more comparable to the cost of litigation in continental Europe. Typically we would run an IPEC case for in the region of £75-100k. At the end of 2019 we obtained a successful High Court judgment for Liverpool FC to replace New Balance with Nike as its kit sponsor and we were able to run that piece of litigation on a fixed fee at a fraction of the cost of the Defendant's traditional law firm.
With over 50 solicitors and trade mark attorneys, we consider ourselves to be the experts in intellectual property law and use barristers sparingly and only when they provide additional expertise. We tend to only instruct barristers who respect our fixed fee model and are prepared to do the same.
How would you describe your firm's client ethos?
We view issues through the commercial rather than legal lens. The advantage to being so much more than a trade mark attorney firm, is that we are able to assist our clients across all areas of their brand management, from entry level through to sophisticated IP structuring and planning.
Trust is the key to us becoming a virtual in-house team for our clients. By building a deep understanding of clients' brand strategies, and providing a fixed fee service which does not break the bank, we develop very close relations with our clients. This involves us spending time on work we don't charge for (e.g monthly brand review meetings; onboarding of new trade mark portfolios). It's how we build a relationship that works for both of us.
Although we act in some complex areas, we provide a down-to-earth approach. There are no stuffy lawyers at Stobbs. They are very pleasant people to work with and our clients seem to appreciate that.
What influence have recent developments in technology had on the practice of litigation?
Although excellent document review platforms and predictive coding have been available for years now, electronic disclosure is still too expensive – largely because of the tactical games which other firms try to play which inevitably increase costs. At Stobbs, we avoid getting into such disclosure battles, particularly with the new disclosure regime, and if resolution cannot be reached quickly in a few rounds of correspondence then we will shut down the correspondence and argue the points before the court at a Case Management Conference.
It is safe to say that the English courts are not at the forefront of embracing technology in trials. Whilst electronic bundling is available, it is not always used. But one positive to have come out of the Covid19 pandemic is the ability to conduct trials remotely. The UKIPO has of course successfully conducted video-link hearings for many years, but High Court trials tend to be costly and time consuming for clients who often have to fly from different countries to attend our trials.
In the first six weeks of lockdown, we successfully conducted a Court of Appeal and a County Court hearing via video-link. With the Court of Appeal Judges prepared to work remotely from home, I would hope that by the end of Covid19 our court system will have moved forwards ten years in technological terms.
Top Tier Firm Rankings
Firm Rankings