SEN Legal > Bury St Edmunds, England > Firm Profile
SEN Legal
Offices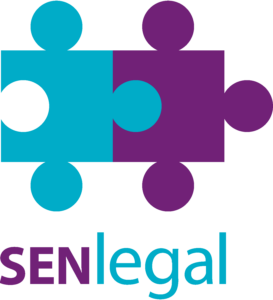 SEN Legal
3 - 4 FORBES BUSINESS CENTRE
KEMPSON WAY
BURY ST EDMUNDS
IP32 7AR
England
SEN Legal > The Legal 500
Rankings
SEN Legal
 in Bury St Edmunds is a boutique practice focused solely on special educational needs for a national client base. '
Each case is considered very thoroughly and the approach is respectful, professional and detailed
', remarks one client. Another notes that the firm '
truly offers a wonderful and personalised approach, with a keen understanding of the complex laws which surround special education needs provision
'. Practice heads
Hayley Mason
(who has '
a tremendous ability to turn complex legal processes into simple explanations
') and
Melinda Nettleton
 (whose '
no nonsense approach gives clients confidence that they are on the right path
') are vastly experienced in SEN matters. Senior solicitor
Nicole Lee
 is also recommended.
Practice head(s):
Hayley Mason; Melinda Nettleton
Other key lawyers:
Testimonials
'Each case is considered very thoroughly. Advice is provided regarding strategies to be adopted to achieve the best outcomes for the children and young people concerned and amended as necessary in the light of additonal evidence. The approach is respectful, professional and detailed.'
'Approachable and knowledgeable.'
'SEN LEGAL truly offer a wonderful and personalised approach. A keen understanding of the complex laws which surround special education needs provision mean they are able to deliver real, tangible, results. In terms of listening to client, understanding what needs to be delivered and putting the best possible plan forward, SENLEGAL are first class.'
'Hayley Mason has been incredible to work with. She has a tremendous ability to turn complex, multi step legal processes into a simple explanation. Her energy and enthusiasm for the job is to be absolutely commended. I would not hesitate to recommend the services of SENLEGAL to other parents of SEN children who need support navigating the minefield of getting the right support in place for those who need it most.'
'Hayley Mason has led my case and been very helpful and friendly. She has sometimes worked long hours and even when unwell to make sure deadlines are met. She is also able to delegate to her team if on holiday or over busy and Nicole Lee has provided strong service in her place at times.'
'SEN legal promised a robust defense of our autistic daughter's needs for boarding college. This was necessary to foster a sense of independence. At the end they succeeded in obtaining everything we wanted . The cost was substantially more than we had planned and was first announced. Nevertheless, they were persistant, efficient and had a good and excellent plan. The practice is specialised in special needs children/young people.'
'We found Melinda Nettleton fabulous. Her experience, advice and support made what was an extremely difficult process for us, much more bearable. If we needed to speak with her directly, she was available, and her no nonsense approach gave us confidence that we were on the right path, regardless of the eventual outcome.'
'Nicole Lee has been absolutely brilliant for us. She always has time to speak to us or email us if there is anything that we need to know or if she requires something from us. I can always contact her or anyone else dealing with our case. Melinda Nettleton, who formed SEN Legal, is always willing to give her time and she is happy to give us any help that we need. We have valued greatly from their expertise has been very useful in our case, helping our son get the right placement for his needs.'
SEN Legal
is a specialist firm based in Bury St Edmunds, focused on special educational needs and disability work in the education sector, working on a vast range of matters concerning children requiring support. The team is led by
Melinda Nettleton
, who is '
a long-time leader in the field, very experienced and highly knowledgeable
', and
Hayley Mason
, who is '
wise beyond her years - tenacious and an unstoppable force
.'
Practice head(s):
Melinda Nettleton; Hayley Mason
Testimonials
'This is a well established team, who go the extra mile in supporting both expert witnesses and clients.'
'The team provide a very dedicated and personal service and think outside the box. They are very experienced and use this constructively with their clients for the benefit of the children and young people concerned.'
'The colleagues that I have worked with on a variety of cases have been professionally very respectful and considerate but have been able to see the 'wood from the trees'. They are knowledgeable and able to consider the unique situations of each client.'
'Professional understanding and insight to the challenges facing their clients.'
'Attention to clients' details and understanding of the clients' situations.'
'Professional. Efficient. Caring. Responses received swiftly with thought and consideration.'
'Melinda Nettleton and Hayley Mason are always ready to give advice and receptive to findings, thoughts and considerations.'
'Top of the field in representing parents of children with disabilities and young persons with disabilities.'
SEN Legal >
Firm Profile
SEN Legal are a national and highly specialist legal practice with an excellent reputation. We have over 20 years' experience in SEN and disability work, acting on behalf of parents to solve complex problems and to secure special educational provision for children and young persons aged 0-25.
SEN Legal are one of the only law firms to provide legal advice exclusively in relation to special educational needs and disability. We do not perform any other type of law (property, wills, etc) so clients can be reassured that all of our solicitors are expert in what they do. Our team also contains people who have personal experience of SEN and disability so can understand our client's difficulties on a personal and professional level.
SEN Legal also undertakes Court of Protection work for  young people who have lifelong learning disabilities, and whose parents are seeking to become Deputies to manage their property and affairs and health and personal welfare. Health and Welfare applications to the Court of Protection are incredibly complex applications to make.
We are extremely proud of our consistent success rate of over 90% for the last decade. In 2020 we achieved a success rate of 98% (of over 200 cases).
With a national client base  across England and Wales, the majority of our clients are London based. Whatever a client's problem, we can help. We believe in achieving the best possible outcome in the most efficient and cost-effective manner. There is no job too big or small.
At SEN Legal we are approachable, client-focused and supportive. We offer a sympathetic understanding to families who feel they have been let down by their Local Authority. We offer an extremely committed, family-friendly approach to our work. Whilst we are proud of our reputation for robust representation for our clients, SEN Legal's main aim is for every child/young person to have the right to an education and the provision of therapeutic and/or Social Services input irrespective of means.
​SEN Legal also provides pro-bono talks/seminars/workshops across England and Wales for any charity/parent group/not for profit organization/school that approach us in order to spread knowledge to those that would not otherwise receive it. We offer our services at such events free of charge.  Similarly, we produce a free quarterly newsletter (for parents and separately for schools/professionals) outlining current issues, key deadlines, case law updates and things to be aware of. We also provide free information and resources to parents across all of our social media channels.
Staff Figures
Solicitors : 5 Trainee Solicitors : 2 Paralegals : 4 Support Staff : 3