Firm Profile > Ketley Miller Joels Ltd > London, England
Ketley Miller Joels Ltd
Offices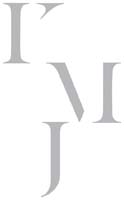 Ketley Miller Joels Ltd
THIRD FLOOR, 73-75 MORTIMER STREET
LONDON
W1W 7SQ
England
Ketley Miller Joels Ltd > The Legal 500
Rankings
Ketley Miller Joels Ltd is a niche high-net-worth family practice in Central London, which is experienced in complex financial cases involving multiple jurisdictions and complicated financial structures, as well as acquired or inherited assets. It also has considerable expertise in Children Act cases, TOLATA applications, schedule 1 matters and declaration of marital status cases. Clayton Miller is the key contact. The team added consultant Margaret Kelly to its ranks from Josiah-Lake Gardiner Solicitors in October 2019, but saw the departure of Philip Cooper to join JMW Solicitors LLP in June 2020.
Other key lawyers:
Testimonials
'Central London firm without Central London prices. I know that the lawyers will do a good job for a reasonable price. Clayton Miller is a good technical lawyer who can read a situation perfectly and knows where there is a deal to be done'
'A small firm with excellent client relations and a particular expertise in international family law cases. Very strong links with practice in Australia and knowledge of Australian law and procedure. Clayton Miller and Margaret Kelly are outstanding for client-sensitivity and the ability to keep pace with complex legal developments both in England and Wales and worldwide'
'The team offers a bespoke service to clients. My experience shows it is working very hard to give realistic advice to clients from the outset. Sohinni Sanghvi is enthusiastic and very hardworking. She is personable but not afraid to give realistic advice to clients from the outset if required. She is fantastic to work with, ensuring all parts of the client's case, no matter how tricky, are attended to'
'Ketley Miller Joels is a dedicated niche practice that specialises in all areas of family law, including prenuptial agreements, finances and child law. Clayton Miller and Mary Ketley are expert practitioners and are both very highly regarded'
'Dedicated boutique firm providing great value for money. Clayton Miller is an outstanding lawyer. He worked for many years in Australia and this has given him amazing international contacts. He has a laid-back approach which is much loved by clients. Margaret Kelly has a great bedside manner. Her clients adore her'
'Clayton Miller takes a practical and expert approach to his cases and always has in mind the most cost-effective outcome for his client. This is certainly different to many central London family law firms and I respect him highly for that. Margaret Kelly is a fantastic addition to the firm given her many years' experience as a lawyer, as a judge and as a mediator. The firm can offer the full service to clients which must appeal to many'
'A great, upbeat and enthusiastic set of litigators, with a solid grasp of the commercial realities of a case. Clayton Miller is very sound, with a good grip of the internal dynamics of a case balanced with a strong dose of realism and practicality'
'Clayton Miller is an extremely bright, experienced, thoughtful solicitor with a real eye for detail and a wonderful bedside manner. Commercially savvy'
Ketley Miller Joels Ltd >
Firm Profile
In a relatively short space of time, central London firm Ketley Miller Joels Ltd has become a leading matrimonial and family law practice. It is well known for handling complex financial claims on separation and divorce and has particular expertise in claims involving unmarried parties and financial provision for the benefit of children.
The firm: The practice was opened in May 2010 by Mary Ketley, Clayton Miller and Jessica Joels. Jessica Joels retired from the partnership in 2013, Philip Cooper was made a partner in February 2014, although he left the firm in June 2020. The team are all members of Resolution and are committed to resolving cases in a constructive and cost-effective way.
The team has been involved in numerous reported cases. These include successfully acting for the applicant in the leading authority on cases concerning Schedule 1 of the Children Act, Re P [2004] EWHC 3180 (Fam). Other cases of note include B v B [2003] 2 FLR 285, P v P [2004] EWHC 3180 (Fam), Hudson v Leigh [2009] EWHC 1306 (Fam), Re H (A Child) [2010] EWCA, Hussein v Ahmad & Others [2014] EWHC 721 (Fam), Whaley v Whaley [2011] EWCA Civ 617 and Thiry v Thiry [2014] EWHC 4046 (Fam).
Ketley Miller Joels Ltd is able to deal with sensitive matters with the utmost discretion and as such is regularly referred high-profile matters where it is very important to keep matters out of the public eye. All cases are partner-led, a key requirement for a client base that is predominantly high-net-worth. Its work runs from matrimonial and complex nuptial agreements through to matters relating to children, TOLATA applications, Schedule 1 and the less usual declaration of marital status and nullity cases. In the past 12 months Ketley Miller Joels has also represented clients in a number of wardship and child abduction matters.
Types of work undertaken
Divorce and nuptial agreements: Ketley Miller Joels Ltd deals with all aspects of divorce and judicial separation, including foreign marriages, tracing hidden assets, asset freezing, offshore companies and trusts, family or business assets, pension issues, variation of maintenance orders and enforceability of foreign orders. It has the expertise to deal with emergency applications in freezing assets or securing interim financial provision where necessary. Pre-nuptial agreements, the subject of many recent high-profile cases, are becoming increasingly attractive when considering asset protection. The firm advises on and drafts these agreements.
Children: the firm deals sensitively with all issues relating to children, including arrangements for children on separation, and disputes on, for example, education or taking a child to live abroad. It also deals with financial support for children, including maintenance, school fees and housing, whether as part of a divorce settlement or for unmarried families. The firm has extensive experience in dealing with emergency applications in relation to children, for example, abduction, refusal to return and orders protecting children. There are also many other areas of concern in relation to arrangements for children, such as paternity testing, issues relating to step and grandchildren or adult children with a disability, on which the firm can advise.
Cohabitation: Ketley Miller Joels Ltd can advise on all areas relating to cohabitation, including agreements which can be entered into before and after cohabitation and which provide contractual certainty regarding financial matters. There have been recent changes in the law in this area and the firm ensures clients are advised on how best to protect their financial interests. Where there is a dispute as to property, the firm advises clients on the best way forward. As above, the firm is also well able to advise on any disputes involving children, whether arrangements or financial matters.
Inheritance problems: the firm has expertise in challenging wills where inadequate provision has been made for a dependant such as a former spouse, cohabitee, child or relative. Often a former dependant will have an existing maintenance order and will need to ensure provision for the ongoing payment of this maintenance from the estate.
Civil partnerships: Ketley Miller Joels Ltd advises on and prepares civil partnership agreements for same-sex couples dealing with all financial matters including pensions, offshore trusts and company structures. It is also able to advise clients on options concerning the dissolution of civil partnerships.
Lawyer Profiles
| Photo | Name | Position | Profile |
| --- | --- | --- | --- |
| | Mr Philip Cooper | Philip specialises in divorce matters including high-net-worth financial settlements often involving multi-jurisdictional… | View Profile |
| | Mary Ketley | Mary deals with all aspects of family law including cohabitation, divorce, financial… | View Profile |
| | Clayton Miller | Clayton is dual qualified in Australia. He deals with all aspects of… | View Profile |
Staff Figures
Number of UK partners : 1 Number of other UK fee-earners : 7
Languages
French Gujarati Greek English
Top Tier Firm Rankings
Firm Rankings