FM Family Law > Cambridge, England > Firm Profile
FM Family Law
Offices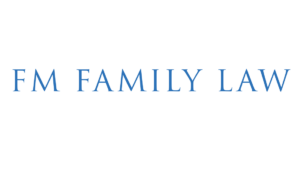 FM Family Law
4 Newmarket Road
CB5 8DT
England
FM Family Law > The Legal 500
Rankings
FM Family Law
, which climbs the ranking, was established 12 years ago and has expanded significantly since then. It now boasts nine lawyers, making it the largest niche family law practice in East Anglia, and has opened a new office in Newmarket to provide local services in Suffolk, as well as in Cambridge and Norwich. '
The practice is extremely efficient, thorough and professional
', remarks one client. The lead partner in Cambridge and Newmarket is 
Fiona McLeman
. In Norwich, 
Sue Bailey
 leads the team, which includes associates
Laura Clay-Harris
and '
efficient, friendly and kind'
Karen Fox
. Their work encompasses cases involving assets located overseas, high-net-worth individuals, complex tax considerations, trusts, and business interests.
Practice head(s):
Fiona McLeman; Sue Bailey
Testimonials
'FM Family Law promotes networking and collaboration in the local area. FM family law also supports diversity with events such as 'Women in Law'.'
'Carla Morphett is a true professional. She is extremely bright and organised. Carla is empathetic with clients and firm with opponents.'
'FM Family Law are specialists in Family Law so their expertise is second-to-none. My cases threw up a number of challenges, but it was helpful to know that my lawyer was able to consult her team for further opinions. Almost all dialogue was via email which enabled me to review and re-review advice given.'
'Fiona McLeman helped me through my very challenging divorce and child arrangement court hearings. My ex-husband threw curveballs at every stage, but Fiona helped me navigate this. At times I was exhausted, traumatised, and my stamina was waning, but Fiona helped keep my focus on what the court would deem to be important.'
'Karen Fox was representing me through my court case. Over the 2 years, Karen always made me feel comfortable and safe. Karen created a safe environment where I could confidently state what had happened and the facts of it. Karen went above and beyond to present me with all the options that were available and the impact my choice may have. I felt like Karen always made sure I fully understood the decision I was undertaking which I am very grateful for.'
'I had a very positive experience with FM Law. They were a very friendly, approachable and kind team. They explained everything well, including pricing, and I felt they went above and beyond with advice as I was incredibly naive with regards to my situation.'
'Fiona McLeman was an incredible professional support to me. She explained everything in great detail and at no point did I feel that I was asking irrelevant or stupid questions. She was kind and I would highly recommend the company.'
'The staff at FM family law were always supportive and understanding. Not at any point was I made to feel like my questions or emotions were invalid. There was always someone to answer a the phone and communication was always prompt. The team was also very helpful in providing suggestions of other barristers or law companies if I needed anyother services.'
FM Family Law >
Firm Profile
The Firm
FM Family Law is a dynamic boutique law firm specialising in providing legal advice in all areas of family law. The team consists of expert divorce, family law and mediation specialists.
FM Family Law was founded in Cambridge in 2011 by Fiona McLeman and has since experienced exceptional growth. The team now consists of 9 specialist family law experts and 2 valuable support staff across three offices located in Cambridge, Norwich and Newmarket.
One of the largest family law teams in East Anglia, FM Family Law are professional, passionate and enthusiastic and work with conscience, conviction and authenticity. Most of all the team is sensitive to the needs of its clients, it build relationships with its clients and supports them to achieve the best outcomes for them and their family.
Area of work
FM Family Law is a highly regarded specialist practice and its leading team advises on all aspects of family law including divorce and dissolution, financial disputes, disputes about children, pre- and post- nuptial agreements, cohabitation agreements, Schedule 1 Children Act 1989 matters and property disputes. The team can offer specialist guidance and legal knowledge to guide clients through their particular situation whether that be through negotiation, mediation, arbitration, collaborative law, or full court representation.
Client Testimonials
CLIENT: Former client
COMPANY/FIRM: FM Family Law
TESTIMONIAL:  I asked Fiona to help me achieve something seeming nearly impossible and to do this whilst supporting me to represent myself. Fiona gave me advice and I wrote correspondence for Fiona to check. I experienced us as a good team working this way. I am usually very good at managing my feelings and when I struggled to cope with feelings evoked by the process (anger, terror, hurt, disappointment and so on) Fiona helped me stay rational, focused and acting in my own best interests. The process of divorce was horrific and I really appreciated Fiona's calmness, steadfastness and focus in helping me achieve my goals. Happily we did achieve my goals and in a very efficient way.
CLIENT: Former client
COMPANY/FIRM: FM Family Law
TESTIMONIAL: I would highly recommend Karen to anyone facing a difficult family situation. I really couldn't think of anyone better I would want by my side in a difficult situation. FM Family Law are extremely lucky to have someone like Karen representing their company. Even the Admin staff (Kate Smith) in particular were very good to me. Overall an exceptional service from start to finish!
CLIENT: Former client
COMPANY/FIRM: FM Family Law
TESTIMONIAL: I wish to acknowledge the help and support received from my solicitor Christina Hale. She was able to guide and support me through the trauma of divorce. This has not only helped me in the moment, but ensured a future where (we) can live life with security and safety. I am truly grateful, and would confidently recommend Christina and the Practice to others.
CLIENT: Former client
COMPANY/FIRM: FM Family Law
TESTIMONIAL: Thank you Sue Bailey for your help and your kindness throughout an emotionally difficult process. I was initially apprehensive about mediation, but you made me feel really comfortable. It was really important to me that XX and I discussed our future plans in a constructive way so that we could decide what would be best for each of us, and for our children – I definitely feel that the mediation sessions that we have had with you were the best way to do that! 
CLIENT: Former client
COMPANY/FIRM: FM Family Law
TESTIMONIAL: Laura Clay-Harris represented me in a children access case and also a clean break. She was very professional, patient with me, always answered my questions and gave me objective counsel I knew I could trust.  Her hard work and diligence resulted in a favourable outcome for both cases. I would highly recommend Laura.
CLIENT: Former client
COMPANY/FIRM: FM Family Law
TESTIMONIAL: Kerry is very professional and personable. Before I sought legal advice from Kerry I was incredibly anxious but with every meeting we have, I come away feeling confident and I have a lot of trust in her and her knowledge. She is very reassuring and very honest. Instructing her to represent me in court has taken away so much stress and anxiety, my only regret is not contacting Kerry sooner to represent me. I'm very grateful for all her hard work.
CLIENT: Former client
COMPANY/FIRM: FM Family Law
TESTIMONIAL: My experience of FM Family Law was that they were a highly compassionate and professional firm. I worked with Carla, throughout Carla made sure I understood every step of each process. One important aspect of the process for me was that I felt listened to. This was an extremely difficult time for me and Carla really helped me through it.