Kangs Solicitors > London, England > Firm Profile
Kangs Solicitors
Offices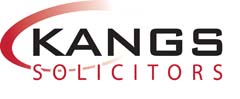 Kangs Solicitors
Devonshire House
One Mayfair Place, Mayfair
LONDON
W1J 8AJ
England
Kangs Solicitors > The Legal 500
Rankings
Divided between Birmingham and London,
Kangs Solicitors
specialises in representing professionals facing fraud investigations, with clients in industries including financial services, film and media, law, and construction. The firm handles a wide range of proceedings, including HMRC investigations, sophisticated cyber and crypto fraud, and frauds relating to government Covid-19 support schemes, as well as multijurisdictional criminal and financial regulatory investigations.
Hamraj Kang
heads up the team, with particular experience representing executives in offshore HMRC investigations, alongside bribery and corruption matters, while associate
John Veale
 in Birmingham handles VAT and mortgage fraud proceedings.
Hamraj Kang
leads an experienced and large team at
Kangs Solicitors
that routinely advises on the most serious fraud cases throughout the country as well as cross-jurisdictional and high-value fraud cases.  The nimble team is recommended too for its criminal defence work involving murders, serious sexual offences, complex drug conspiracies and conspiracies to pervert the course of justice.
John Veale
 concentrates on complex fraud cases while
Helen Holder
heads the Crown Court department.
Timothy Thompson
is highly rated for his work on fraud investigations involving crypto assets and crypto currencies. Veale, Holder and Thompson have recently been promoted to the partnership where the '
team is at top of its game, with a wealth of knowledge and experience in handling high profile work
'.
Kangs Solicitors >
Firm Profile
With offices in the City of London, Manchester city centre and a head office in Birmingham, Kangs Solicitors is renowned for its serious criminal and white-collar fraud work.
The firm: Established in 1997, Kangs Solicitors is considered the go-to firm for professionals, particularly fellow solicitors, facing criminal investigation, with all fraud and crime work undertaken under the guidance of Hamraj Kang.
The fraud department has, historically, been the bedrock of the firm, with around 50% of the firm's serious fraud work being conducted in the Crown Courts of London.
Kangs Solicitors aims to provide first-class advice and representation, and acts as an interface with the police, investigators and prosecuting authorities to defend clients' best interests. The firm is regularly instructed by solicitors, accountants, financial advisers, City traders, doctors, dentists and surveyors to act on their behalf in relation to serious fraud allegations. Other clients include a range across major football clubs, private limited companies, PLC companies, insurance companies, high-profile media personalities and private individuals. Current instructions cover the length of the country from Newcastle Crown Court to Exeter Crown Court.
Kangs Solicitors is highly regarded by its peers, counsel and the judiciary, and many of the firm's cases have been reported widely in the press. Director Hamraj Kang continues to attract serious criminal cases to the firm, including murders, multimillion-pound drugs conspiracies, money laundering and people trafficking, often cases with an international dimension necessitating trips to overseas jurisdictions. There are few solicitors nationally who can match Hamraj Kang's experience of complex multimillion-pound MTIC fraud cases as he has been instructed in relation to over 40 such cases in recent years.
The firm has conducted 40 very high-cost cases (VHCCs) under the legal aid scheme, but over the past 36 months has focused on conducting more and more privately funded work. It has secured major private fee-paying fraud instructions in the last three years, and will continue to grow this area of work, with a considered move away from publicly funded cases.
Types of work undertaken: Particularly well known for complex fraud and MTIC cases, Kangs Solicitors has extensive experience in defending a full range of alleged offences, from minor road traffic matters to more serious criminal offences such as murder, sexual offences, drug trafficking, money laundering, serious fraud, etc.
The firm has considerable experience in representing clients in relation to confiscation proceedings and restraint orders. Its specialist unit regularly works with the leading barristers and forensic accountants in the field and prides itself on providing quick and effective advice in all situations. It is also regularly instructed by defendants in relation to confiscation proceedings post-conviction. The firm advises clients in such circumstances and, if appropriate, takes over conduct of the case for the confiscation stage of the proceedings.
Appreciating that work relating to the Proceeds of Crime Act (POCA) and confiscation proceedings is a highly specialised area, Kangs Solicitors has a dedicated unit dealing exclusively with this type of work. It has had considerable success in confiscation proceedings and members of the team have acted in relation to some of the leading reported cases in this area of law.
For well over a decade, the firm has received regular instructions in relation to restraint orders that have been obtained by the CPS/HMRC, etc. Solicitor John Veale specialises in these matters, and has acted for numerous clients. He has built up a good rapport with lawyers working in various government departments, and is able to ensure that the client's position is protected. He will quickly and effectively look to minimise the immediate impact of the restraint order on the client by negotiation with the prosecution and, if need be, seeking a variation or discharge of the restraint order.
Kangs Solicitors is regularly instructed in some of the most complex and paper-intensive fraud cases throughout the country and has developed the ability to assimilate huge amounts of evidence as it is well used to receiving and examining many thousands of pages of evidence in each case.
Other offices: City of London, Manchester
Staff Figures
Number of UK partners : 1 Number of other UK fee-earners : 15
Expertise
Kangs Solicitors is a specialist litigation law firm. Experienced, dynamic and renowned for our work in criminal and commercial litigation with an international client base served from our offices in London, Birmingham and Manchester.
The proud winner of the prestigious National Award, the Legal 500 'Criminal, Fraud & Licensing Law Firm of the Year', we continually strive to fight hard for our clients and retain our status as a leading litigation law firm.
The firm is led by the Senior Partner Hamraj Kang widely recognised by the leading legal directories as a litigation expert who has also been awarded the individual
honour of the 'Criminal, Fraud and Licensing Solicitor of the Year' by the Legal 500. He brings a calm focus to every case together with unrivalled experience and the drive to solve issues for his clients quickly, discretely and with a lasting permanence.
The firm was founded in 1997 and since that time it has undertaken every aspect of criminal law from white collar crime/serious fraud of all types including VAT/MTIC fraud, HMRC fraud, crypto fraud and money laundering to serious 'blue collar' criminal matters such as sexual offences, drugs offences, assault and murder.
Over the last two decades the firm has been instructed in relation to some of the largest fraud and serious crime cases in the country. Such work has led Kangs Solicitors to be regarded as one of the very best criminal litigation and criminal investigations firms in the country.
The firm also fields experts in civil law litigation with particular expertise in insolvency (corporate and personal), commercial litigation, civil fraud & asset recovery, civil recovery & property freezing orders, cryptocurrency disputes and intellectual property disputes.
Our specialist tax litigation work includes advising in relation to HMRC tax disputes & tax investigations, civil and criminal tax investigations by HMRC, COP8 & COP9 procedures, VAT & Kittel Assessments and representation before the First-tier Tax Tribunal and the Upper Tribunal. We provide representation and advice to numerous non-UK domiciled clients in relation to a wide range of HMRC enquiries and investigations.
Our litigation team also provides a comprehensive service in extradition law which includes advice and representation in relation to extradition requests from both Category 1 and Category 2 countries with particular expertise in extradition cases involving the USA.
Our regulatory law work involves acting for individuals and corporations in investigations brought by the Health & Safety Executive, the Environment Agency, Trading Standards, the Insolvency Service and the Department for Business, Energy & Industrial Strategy covering areas such as corporate manslaughter, fire safety, waste management & waste disposal and company director disqualification.
As expert litigation solicitors, we provide an extensive service in sports law and regularly act for leading football clubs and sports personalities in relation to disciplinary, commercial and criminal issues. We pride ourselves on providing a discrete service to our high-profile clients from the sports, entertainment and media sectors.