Pinney Talfourd LLP > Upminster, England > Firm Profile
Pinney Talfourd LLP
Offices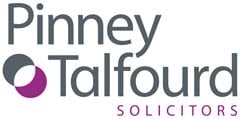 Pinney Talfourd LLP
54 STATION ROAD
UPMINSTER, ESSEX
RM14 2TU
England
Pinney Talfourd LLP > The Legal 500
Rankings
Pinney Talfourd LLP's first-class family practice is a core part of the wide range of legal services delivered to private clients. The team includes practitioners with memberships of Resolution and the Law Society Family Panel, and it also houses collaborative lawyers. Led by Catherine Polli, it advises on complex financial remedy cases involving significant pensions, property, trusts and tax issues. Although the firm is best known for 'big-money' financial cases, the broader practice also covers TOLATA claims, Children Act applications and civil partnerships, among other matters. In addition to Polli, other recommended individuals include Michael Sheville, Claire Spurgeon and Catherine Loadman.  Louise Eady and senior associate Kiren Dhillon are among other key figures.
Testimonials
'Pinney Talfourd work with a full range of clients, from those with little resources, to those with plenty- offering all an incredible service and reasoned approached to family litigation, which by its nature can be emotional and difficult.'
'Louise Eady is a really fantastic lawyer with a great tactical mind. Clients know they are getting fair and pragmatic advice and her cases are always excellently prepared.
'Partner-led personal service and strong level of responsiveness to the initial enquiry.'
'I have worked with Michael Sheville who was very responsive and gave practical and problem solving advice. This kept fees to an absolute minimum, which was excellent for the client.'
'Their fee earners consistently impress with their knowledge and efficiency. They serve their clients well. They are a pleasure to have on the other side as they always deal with things promptly. The team has a significant presence in the area. They offer training seminars on their premises and have a member in most relevant local societies.'
'I have found Michael Sheville to be exceptionally supportive and understanding. Sensitive to my vulnerabilities and specific anxieties. I was particularly appreciative of the fact he was always approachable, available even out of working hours, and kept me fully up to date on my case. I have never met a more hard working or dedicated professional, who always gave sound advice and acted with consultation with me and always in my best interest.'
'Claire Spurgeon made me feel very comfortable upon first meeting her and I felt at ease to talk about very personal matters. Claire knew her stuff and gave me a lot of help and advice. The process was smooth, professional, friendly and efficient. A quick conclusion was sought and I had no stress.'
'This firm is a local family firm. It is known as the best firm locally and word of mouth has always been one of their best allies. If you ask anyone in Havering, who is the best law firm, Pinneys is always the answer. They are known for getting you exactly what you need efficiently, professionally and to the highest standard. It is known that the lawyers are the best, and the experience I have had matches these reviews.'
Work highlights
Advising and representing a client in contested Financial Remedy proceedings involving, multiple properties, tax and pension issues and intervenors – Value in excess of £4m. Settled just before trial.
Advising and representing a client collaboratively in relation to financial remedy where the assets exceed £8m.
Advising and representing a client in contesting Children Act proceedings where the issues were so serious and complex that the case bordered private/public law proceedings.
Pinney Talfourd LLP has a strong track record in cases where it is seen against London-based (and other large) firms. The department is led by Brentwood-based partner Nick Hatchett, who has over 30 years of dispute resolution experience, and is a key fixture in all courts and tribunals. Noted for his primary focus on multi-track cases, Hatchett's expertise includes contract disputes, insolvency litigation and financial services matters. He is representing John Martin Motors Limited in a professional negligence claim against two firms of architects. Stephen Eccles in Hornchurch is also recommended.
Other key lawyers:
Testimonials
'Small team but excellent insolvency expertise and application.'
'Nick Hatchett has assisted with Chapter X Insolvency Act 1986 claims and displays an excellent knowledge and commercial approach to the same.'
'Very good at boiling down the matter to the essentials.'
'The quality of representation is first-rate, the speed of response is unrivalled and the work is very good value for money.'
'Nick Hatchett is an excellent lawyer who has a superb ability to recognise not only the relevant legal principles but also the facts which, in reality, are most likely to influence the outcome of the case. A refreshing mixture of intelligence combined with common-sense.'
'They are a very good regional firm who have an excellent local reputation.'
'Nick Hatchett is a delight to work with and is excellent with clients.'
'I predominantly work with Nick Hatchett. He is a superb and versatile litigator who leads a very capable team. Nick is calm, considered, tactically astute and very user friendly.'
Key clients
Atlas Global Logistics Limited
Bank of Cyprus Public Company Limited
Charterhouse (Accountants) Limited
FRP Advisory
Gordian Holdings Limited
Haines Watts LLP
H&M Property Holdings Limited
Mark Riley & Co
John Martin Motors Limited
PMD Construction Limited
RVL Properties Limited
The Essex Car Group Limited
Work highlights
Advised a director of logistics company Atlas Global Logistics Ltd on a director/shareholder dispute, including a claim for breach of contract, issues of competition, and unpaid directors loans.
Advised Charterhouse (Accountants) Limited on a dispute with a former LLP member involving a claim/counterclaim for breach of various consultancy agreements when the LLP member retired.
Advised H&M Property Holdings Ltd on a claim for professional negligence against their former solicitors relating to the purchase of a commercial headquarters building
Pinney Talfourd LLP's team is seen by clients as a go-to for standalone employment advice in its own right, and it also works closely with the company and commercial group on corporate transactions. With the practice being well-established in the Essex and Greater London area, it generates a strong flow of work from employees and employers from a wide range of industries, such as healthcare, charities and financial services, among others. In 2020, Alexander Pearce's contentious work included employment cases involving issues such as unlawful wage deductions, harassment, discrimination and unfair dismissal. He is also recommended for advice on non-contentious issues.
Testimonials
'Alex Pearce is the person who dealt with my needs and I found him to be extremely helpful. He provided me with the best possible advice at all times. With regard to the paper work, he produced all necessary documents in a professional and timely manner. He was approachable and always open, honest and clear when asserting his judgement. In controversial matters he took an objective view, but always listen to both side of the arguments.'
'The practice has a team of professional staff who encompass a full spectrum of specialist services. The people are always courteous and have always dealt with referrals in a competent manner.'
'Professional individuals who are able to adapt their approach to the needs of the client. '
'Pinney Talfourd always manage to find you a solution and go that extra mile to ensure client satisfaction.'
'Response time is first class and there is always a desire to find a solution.'
'Pinney Talfourd have a big presence across Essex and excel in a number of areas. The Employment Team is very strong and lead by Alex Pearce. He is very diligent and quick to reply to queries with straightforward advice.'
'Alex Pearce is very affable and makes you feel that he is part of your team. His advice is straightforward and he is very quick to respond.'
'Alex Pearce was really helpful and made the whole process seamless.'
Key clients
Millennium Minis Limited
Cycling Score Limited
E-PAC Fulfilment Limited
Brokers Incorporated Limited
Neon Healthcare Ltd
NTS Premier Services Limited
Purified Air Limited
Alex Fraser and Son Limited
Flexible Storage Solutions Limited
Geotom Limited
Trinity Chambers
S P Location Rental Limited
PIP Electrics
Fairclough Property Professionals
Vision Personnel Ltd
WPN Properties
Contrakt Ltd
A. Whalebone Building Supplies Limited
The Electrical and Plumbing Company Limited
Howe Chartered Surveyors
Work highlights
Successfully obtaining an interim freezing order following a successful discrimination and harassment claim in the Employment Tribunal against an individually named respondent reported in the Times Newspaper, the Jewish Chronicle, and other newspapers online and in print.
Acting for a nursery in defending claims for disability discrimination, harassment and victimisation listed for a 7-day liability hearing.
Acting for a private client in obtaining a judgment at a preliminary hearing regarding the extent of without prejudice correspondence.
Edward Garston is the main contact at Pinney Talfourd LLP, which generates instructions from commercial clients (many of which are long-established), as well as a significant number of referring accountants. The roster of clients includes owner-managed businesses, local authorities and listed companies. The department handles corporate and commercial matters connected with areas such as property, healthcare, aerospace and IT, among others.
Testimonials
'We have always found Pinney Talfourd to provide an excellent service to our clients which is why we refer them over other practices.'
'We work with Edward Garston, his knowledge, advice and practical solutions to the clients issues are why we work with him.'
'Billing is clear, transparent and upfront before engagement of services.'
'The team are very professional but more than that, they make you feel that you are there only client and give you the respect and attention you deserve. Always friendly and polite. I have used them in both a business and personal capacity.'
'Ed Garston is a professional, respectful and friendly approachable person to deal with. He always has time and is very knowledgeable within his job. He has worked and represented some of my clients and they have given him an excellent review and would use him again. I would recommend him without a doubt to both business clients and personal contacts.'
'Good, regular, easy face to face (or screen to screen) contact. Fair billings, excellent market knowledge. A pleasure to deal with.'
'I found the team to be very professional in their approach and the way they conducted themselves throughout. All team members were helpful with my queries and prompt to reply to questions I raised. I was kept informed throughout my dealings with them by regular updates. All team members were very knowledgeable and able to express a difficult legal matter in a way that I could understand.'
'I found Edward Garston to be very eloquent, explaining complex legal matters in a simplified way to me. He gave clear advice, which gave me confidence in the legal route we were taking. He was sincere and honest in his approach, providing an insight on how this matter was going to be resolved.'
Key clients
DMS Furniture Limited
SWEP Group Limited
Brents of Brentwood Limited
DMC Investments Limited
Kelvedon Hatch Parish Council
Neon Healthcare Limited
Wilson & Nicol Properties Limited
Simply Glass Limited
KMG Travel Management Limited
Work highlights
Advised DMC Investments Limited on the reorganisation of its group structure to facilitate the exit of a minority shareholder, which was funded by drawing down a new secured external finance facility.
Advised the continuing shareholders of Brents of Brentwood Limited on their acquisition of share capital from an outgoing shareholder using a new holding company, finance structure, and operational control arrangements.
Structured an innovative solution to a proposed minority share sale and purchase which required an extremely fast completion, and which might otherwise have failed if the shareholders had followed a more traditional transactional approach.
Pinney Talfourd LLP advises a wide range of creditors in relation to debt recovery work, with a particular focus on the retail, property and financial services sectors. With over 30 years of experience in the field, Nick Hatchett is frequently instructed by corporate and private clients to handle asset tracing orders and enforcement proceedings. In addition, Hatchett is well known for assisting clients with debt recovery issues through the use of mediation. Stephen Eccles specialises in property litigation, including debt recovery proceedings.
Other key lawyers:
Key clients
Atlas Global Logistics Limited
Bank of Cyprus
Charterhouse (Accountants) Limited
Etcetera Construction Services Limited
FRP Advisory
Haines Watts
Mark Riley & Co
NTS Premier Services Limited
The Essex Car Group Limited
Work highlights
Advising Atlas Global Logistics Limited regarding the indebtedness of a co-director for personal loans.
Representing Charterhouse (Accountants) Limited in its defence of a claim for unpaid invoices from a former LLP member under a consultancy agreement.
Acting for FRP Advisory, the liquidator of a limited company, in relation to the recovery of preference payments made to a director's partner just prior to a company's liquidation.
Pinney Talfourd LLP's personal injury practice, which is a core part of the wider dispute resolution department, is led by Stephen Green. It has a focus on high-value cases that involve life-changing injuries or fatalities, including those arising from road traffic accidents, particularly those involving motorcycles and bicycles; Green has the RoSPA Diploma in Advanced Riding Instruction. Other drivers of work include cases relating to workplace accidents, asbestos-related claims and public liability matters. Elsewhere, the firm is prominent in high-value multi-track cases in the clinical negligence arena, including those centred on cardiology, orthopaedic injuries, ophthalmology claims and delayed/undiagnosed oncology claims. Senior associate Kim Huggins is a 'powerhouse lawyer' at the firm, and a go-to for clinical negligence advice. Stephen Eccles is another name to note.
Practice head(s):
Stephen Green; Stephen Eccles
Other key lawyers:
Testimonials
'Stephen Green demonstrates real expertise in this field. He clearly understands the key issues, communicates well with both claimants and experts and handles cases very efficiently.'
'Kim Huggins and her team are very precise lawyers, responsive and helpful.'
'Great firm and clinical negligence team with real depth of expertise and experience. Can manage any case with aplomb. Not afraid to get stuck in and deal with tricky issues and pursue difficult cases doggedly.'
'Kim Huggins is an exceptionally hard working lawyer with a huge range of experience. No challenge is too great. She refuses to take no for an answer when advancing and protecting her clients' claims.'
'Kim Huggins is the powerhouse lawyer within this department. Her tenacity, calm demeanour and extensive knowledge of her subject area translate into a very formidable litigator.'
'Pinney Talfourd continue to punch above their weight in the clinical negligence market. The firm continually attract big cases and litigation that many established London clinical negligence firms would covet. The excellent team has carved out a niche clinical negligence practice which goes from strength to strength.'
'Kim Huggins is a master tactician whose disarming charm and steely determination, make her a formidable negotiator. Kim handles clinical negligence claims across the range of severity and always gives 100% whatever the claim is worth.'
Work highlights
Advised and represented a claimant (and subsequently her litigation friend following loss of mental capacity) in respect of a prolonged orthopaedic injury and subsequent infections resulting in no less than eight surgical procedures and permanent disability, amounting to a claim value in excess of £500,000.
Represented a claimant in respect of a 'never event' which saw the claimant undergo surgery to the wrong side of his colon resulting in the need for additional surgery to remove polyps from the correct side of the colon. The claim was successfully concluded within a period of nine months from the date of instruction at a settlement sum of £65,000.
Representing a Claimant, and thereafter his estate, in relation to his death, caused by an asbestos-related disease. The exposure to asbestos occurred in the mid 1950's, whilst he was employed by British Railways washing steam locomotives. A settlement was obtained of £175,000, representing about £20,000 more than the likely award at trial.
Pinney Talfourd LLP's private client team, which is led by Matthew Edwards, has expertise in last powers of attorney, complex estates and trusts administration, as well as wills. In addition, it is sought after for advice on Court of Protection matters. Edwards is a member of the Office of the Public Guardian Panel of Professional Deputies (one of only two in Essex and 71 in the country) and also a member of the newly formed the Office of the Public Guardian Panel of Professional Guardians. Senior associate Kristian Croad specialises in trusts work. Other key senior associates are Kayleigh O'Donnell and Jill French. Associate Christopher Dickinson is also recommended.
Testimonials
'Quick, courteous and efficient while still retaining that gentle touch that put you at your ease. Also the firm did not feel impersonal and made one feel safe with their range of services and knowledge. '
'Staff are professional, friendly and reliable. Excellent customer service. '
'The solicitors I have worked with have been polite, respectful and empathetic. They have been extremely knowledgeable, which instilled confidence within me. Deadlines were always met, phone calls returned, and as a client, I was well informed and updated on each step of the process. I would highly recommend Pinney Talfourd to anyone.'
'Kristian Croad promptly deals with complicated matters, with good feedback and communication throughout.'
'The team are responsive across departments to assist in what ever requests are made. They have managed well during the covid restrictions and provided a consistent service.'
'The individuals are practical and response in a timely manner.'
I have found Kristian Croad to be totally professional and has explained any questions or queries I have had in simple terms that a layman like myself could understand. I have complete confidence in his capabilities. I would recommend Pinney Talfourd.'
'Pinney Talfourd acts in a sensitive, professional and approachable way dealing with issues of sensitivity and complexity in a timely manner. Even if you cannot reach your usual contact, the practice always picks up on and passes on, as appropriate customer contact and information. It compares favourably with many competitors who do not share its customer focus or professional approach to complex legal issues.'
Work highlights
Acting for a high net individual with an estate valued at £14m comprising business and property assets. The advice given relates to wills, trusts and inheritance tax planning to maximise the significant tax reliefs available and in the process preserve family assets for future generations.
Acting for a client in connection with a serious financial abuse claim involving the recovery of assets exceeding £200,000 in value that had been misappropriated by a former attorney from a person who has lost mental capacity.
Acted on a trust and estate planning case to remedy defective tax and trust advice given by a secondary organisation. This resulted in the winding up of the trust and preferential inheritance tax and capital gains tax treatment.
Complementing its domestic work, Pinney Talfourd LLP is also seen in property matters with an international dimension; Julien Pritchard's recent work has involved jurisdictions such as Jersey, the Bahamas and Australia. The diverse practice covers property acquisitions and disposals, leases, secured lending, and option and pre-emption agreements. In addition to undertaking matters on a standalone basis, the commercial property team works with other departments on corporate and commercial transactions (including share/asset sales and purchases), as well as insolvency issues.
Testimonials
'Julien Prichard is a very experienced lawyer and uses his wealth of knowledge to deliver timely and practical advice to his clients. This is especially important with in-house clients who desire solutions to complex problems.'
'Julien Pritchard stands out by his understanding and insight into the issues we face, exactly what my company is trying to achieve and for directly incorporating that into the work he does and the results he produces. Added to his outstanding knowledge of the commercial property sector, this results in effective solutions to our issues that are produces in a timely and efficient manner. He is always available and prioritises work appropriately.'
'Julien Pritchard is always on hand to provide simple workable solutions within an excellent response time. His in-depth knowledge of commercial leases never fails to impress. Difficult and sometimes challenging propositions are always meet with quality results.'
Key clients
Keech Hospice Care
Electric Playbox Limited
Ashberry Healthcare Limited
Berwen Limited
Kiani Property Investments Ltd
Work highlights
Assisted UK WWL Limited, a large logistics company part of Worldwide Logistics Group, with securing 55,670 sq. ft of warehouse space on a commercial lease and in dealing with the surrender of their existing unit.
Assisted Electric Playbox, an innovative new venture offering an immersive interactive digital experience, with securing leases in both the Arndale Centre Manchester and Lakeside Thurrock.
Assisted a residential care home provider with on-shoring 7 residential care homes from a company registered in the British Virgin Islands subject to legal charges and subsequently assisted with a refinancing of the portfolio in support of a management buy-out.
Led by experienced litigator Stephen Eccles, the team at Pinney Talfourd LLP is regularly engaged by regional businesses and individuals on a broad spectrum of contentious commercial and residential property matters. Senior associate Lisa Eastwood has experience of acting for landlord and tenants in a wide range of disputes and she is also active in professional negligence claims. Solicitor Oliver-James Topping is noted for his capabilities in residential property matters, including boundary disputes and enfranchisement claims.
Other key lawyers:
Testimonials
'They have a full range of professionals, enabling them to take on cases where more than one discipline is required. In my experience, this works well.'
'Oliver-James Topping offered the best service I have had from any solicitor. He always answered the phone and gave us his mobile number if he was out of the office. He showed true knowledge of his subject at a very reasonable price.'
'The team are very together and all seem to work incredibly well together. Every person is very knowledgeable and well educated in their field of expertise. Nothing is too much trouble and their work is of the highest standard and is always well presented. Very helpful, professional, high quality solicitors.'
'Oliver James-Topping is an excellent solicitor. He is complete and conscientious.'
'They are always available and able to assist with any situation that arises giving me confidence that they have the skill set required for the type of work that is required.'
'Great knowledge and understanding of the law providing the client with comfort that they are in capable hands.'
'Stephen Eccles ensures that the client is kept informed throughout the process, providing clear and concise advice to enable decisions to be made.'
Key clients
Connells
Sequence (UK) Limited
Abbey Developments Limited
A.M.O.S Properties
Kiani Group
K1 Management Limited
RMS Estate Agents Ltd
UK Aggregates Limited
New Homes Group
Diamond Key
Pinney Talfourd LLP >
Firm Profile
Pinney Talfourd LLP is a full service law firm acting for private and business clients throughout Essex and London.
The firm: We can trace our history back to the opening of our first office in 1899. Since then the firm has grown to become one of the largest law firms in Essex and is listed in The Legal 500 UK as a leading firm.
We differentiate ourselves from other firms by always remaining focused on why we exist: to make our clients happier, wealthier, and more successful. We provide truly excellent legal advice and service and put the needs of our clients first in everything we do.
90% of the private and business clients surveyed last year rated the service they received from Pinney Talfourd as 'excellent' or 'good' and we find that existing and past clients are our greatest advocates. The vast majority of work we undertake is for existing clients and individuals and businesses recommended by clients and contacts.
The firm aims to build long lasting relationships with clients based not only on expert legal advice and exceptional client service but also on the more traditional values of trust, integrity, understanding and mutual respect. Put simply, we aim to make our clients 'clients for life' so that once they have used us for one service, they will continue to return to us for all other legal needs.
The firm has some of the highest quality lawyers and support staff who have an absolute commitment to client service and the quality of our advice and expertise. Many of the firm's lawyers have expert accreditations in addition to their professional qualifications and the firm is known for delivering its services and communicating advice to clients at a time and place that suits them. Our offices are open 8am-7pm Monday to Thursday, 8am-5pm Friday and Saturday mornings 9am-12 noon.
The firm has recruited a number of additional lawyers across its departments over the last 12 months and has seen particularly strong growth in the private client, Court of Protection and family teams. We have offices in Upminster, Hornchurch and Brentwood along with office facilities in Leigh on Sea and Canary Wharf.
Pinney Talfourd has maintained Lexcel accreditation since the award's inception in 2000. This is the Law Society's Standard of Excellence in practice management and client care. The firm has been shortlisted in the Law Society's Legal Excellence Awards for 'Excellence in Private Client Practice' and previously won 'Most Highly-Commended Business' at the Havering Business Awards. The firm has a 10-year plan in place which outlines clear plans to grow in size and revenue by 2030. The plan outlines our commitment to quality, expertise and service in everything we do.
Types of work undertaken: We offer the following services to private and business clients:
Private: accidents and personal injury; alternative dispute resolution; clinical/medical negligence; contested wills and probate; employment for individuals; family and relationships; residential property, property litigation, wealth management services, wills, trusts, tax and lasting powers of attorney, probate, court of protection.
Business: alternative dispute resolution; commercial litigation; commercial property; commercial property litigation; company and commercial; debt recovery; employment for businesses; franchise; land development and regulatory work.
Other offices: Hornchurch, Brentwood
Main Contacts
| Department | Name | Email | Telephone |
| --- | --- | --- | --- |
| Managing Partner | Philip Cockram | | |
| Private Client | Matthew Edwards | | |
| Family | Catherine Polli | | |
| Litigation | Stephen Eccles | | |
| Commercial | Julien Pritchard | | |
| Property | Paul Berry | | |
| Company Commercial | Edward Garston | | |
| Commercial Litigation | Nick Hatchett | | |
| Personal Injury | Stephen Green | | |
| Contentious Probate | Catherine Loadman | | |
Staff Figures
Number of UK partners : 12 Number of other UK fee-earners : 40 :
Memberships
STEP Resolution Spinal Injuries Association (SIA) Association of Contentious Trust and Probate Solicitors Association of Personal Injury Lawyers (APIL) ELA (Employment Lawyers Association) Headway Solicitors for the Elderly