Pinney Talfourd LLP > Upminster, England > Firm Profile
Pinney Talfourd LLP
Offices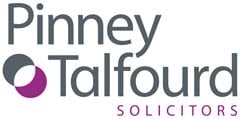 Pinney Talfourd LLP
54 STATION ROAD
UPMINSTER, ESSEX
RM14 2TU
England
Pinney Talfourd LLP > The Legal 500
Rankings
Pinney Talfourd LLP
's strong private client practice has leveraged its '
strength in depth across the Essex area
' to become well known for complex, contentious, and high-value financial remedy cases within family law. The offering has now broadened to include surrogacy and fertility issues, a niche within this practice area. Ex-barrister
Catherine Polli
 leads the family team and is valued for her family law expertise. The deep bench also includes
Catherine Loadman
, senior associates
Jennifer Herbert
 and
Louise Eady
, and solicitors
Rukhma Sohail
 and
Sue Nash
.
Michael Sheville
 is a member of Resolution.
Other key lawyers:
Testimonials
'Strength in depth across Essex area. Major players in the region and with good reason due to the calibre of their lawyers.'
'Pinney Talfourd offer a very accessible regional service to their clients. They are very client focused and well prepared.'
'Notable and well-prepared solicitors include Catherine Loadman, Louise Eady, Rukhma Sohail and Jennifer Herbert. All have very strong relationships with clients, who are always impressed with their preparation and availability.'
'Louise Eady has a remarkable ability to get difficult clients to focus on the key strategic issues and not to get side-tracked by emotive but ultimately insignificant peripheral points.'
'Rukhma Sohail has an outstanding manner with clients. She is extremely personable, cuts to the heart of an issue quickly, and gives strong advice with a firm eye on real-world practicalities, which is deeply appreciated by clients. She is thorough in all of her work, highly efficient, and it is a pleasure to work with her. She is strategic and able to see the bigger picture.'
'This is a large firm in Essex, with offices throughout. Catherine Polli has real expert knowledge in family law. She also has her finger on the pulse in terms of the market, keeping up to date with what her competitors are doing and employing the best solicitors available in the market.'
Work highlights
Representing a client in financial remedy proceedings with assets in excess of £8m including property in the UK and abroad.
Representing a client in complex financial remedy matter circa £15m involving a family business and future inheritance.
Representing a cohabitee client in a high-conflict complex claim under the Trusts of Land and Appointment of Trustees Act 1996.
Practitioners at
Pinney Talfourd LLP
handle a variety of disputes and commercial litigation including construction claims, retail litigation and insolvency proceedings; the latter benefits from Brentwood-based practice head
Nick Hatchett
's '
keen knowledge of insolvency legislation'.
Stephen Eccles
in Hornchurch is also recommended for his work with listed clients, limited companies, and high-net-worth individuals.
Other key lawyers:
Testimonials
'Excellent team dealing with local firms in Essex. London quality work. Quick turnaround.'
'Nick Hatchett is a great individual to work with and has a keen knowledge of insolvency legislation and a professional approach to insolvency work. He has been instrumental in the progression of claims against individuals as well as corporate entities.'
'The thorough analysis of the law means that the team can provide a commercially useful outcome. Their experience of litigation makes their instruction of counsel quicker and better.'
'Nick Hatchett provides unrivalled experience and expertise in the field of litigation. He provides practical and robust advice and does not sit on the fence when discussing likely outcomes.'
Key clients
Atlas Global Logistics
AstroBank Public Company Ltd
Bank of Cyprus Public Company Ltd
Begbies Traynor
Brentwood Timber Supplies Ltd
FRP Advisory Group Ltd
H&M Property Holdings Ltd
Haines Watts Group
Mark Riley & Co
Quantuma Advisory
Regal Mandarin Ltd
Work highlights
Represented Mark Riley & Co in a very long-running dispute regarding assets of bankrupt from a bankruptcy order made in 2010.
Assisting H&M Property Holdings Ltd with a professional negligence claim regarding the purchase of a freehold office building.
Acted for Regal Mandarin, a wholesale supplier of products to the catering industry, in a contract dispute with elements of insolvency.
Located in Essex and benefiting from its strong presence in Greater London, the team at
Pinney Talfourd LLP
has built upon its existing commercial client base in 2021, adding clients ranging from a large freight management company to a bespoke joinery manufacturer. As well as working with the firm's company and commercial team on corporate transactions, in 2021 alone the team, led by senior associate
Alexander Pearce
, has represented clients in claims of unfair dismissal, equal pay, discrimination, harassment and victimisation.
Testimonials
'Alex Pearce has very good commercial and legal judgment, with a sense of what a tribunal is likely to consider, and where the strengths and weaknesses lie.'
'Pinney Talfourd provides strong, client-focused representation to their clients. They are strategic and concentrate relentlessly on outcomes.'
'Alex Pearce in particular is a stand-out individual. He is calm, considered, and exceptionally hard-working. He is a good person to have behind you in a difficult situation.'
'Small team but highly responsive team who work hard for their clients.'
'Alex Pearce is without question one of the most knowledgeable solicitors I have met. He ensures I have all the information to hand in order to make the correct decisions. I have every faith in him and would not look to find support or advice elsewhere.'
Key clients
Millennium Minis Limited
Cycling Score Limited
Neon Healthcare Ltd
NTS Premier Services Limited
Trinity Chambers
Vision Personnel Ltd
Contrakt Ltd
A. Whalebone Building Supplies Limited
Howe Chartered Surveyors
Active Products Limited
DSJ Interiors Limited
Gemini Fright Management Limited
Grape & Fig Limited
J McKinnon Transport Limited
Work highlights
Advising on the employment and commercial aspects of a departing employee in the financial services sector with detailed restrictive covenants and confidentiality obligations.
Defending a complex disability discrimination claim listed for a seven-day liability hearing and thereafter pursuing an Appeal at the Employment Appeals Tribunal.
Defending claims for unfair dismissal, unlawful deduction of wages, notice, and breach of contract in which it is asserted that the claim is out of time/abuse of process and vexatious.
Pinney Talfourd LLP
's personal injury practice has a track record of work on cases involving life-changing injuries or fatalities, including road traffic accidents involving bikes and motorbikes. The Hornchurch-based team is led by
Stephen Eccles
and
Stephen Green
, who holds a RoSPA Diploma in Advanced Riding Instruction, providing him with thorough insight into the causes and effects of these types of accidents. The firm is praised for '
providing a very strong partner-led service
'.
Practice head(s):
Stephen Green; Stephen Eccles
Testimonials
'My experience is that the firm provides a very strong partner-led service so that a claimant can be confident that they are dealing with someone who has the experience and expertise to handle their claim efficiently and see it through to a successful conclusion.'
'Stephen Green is very much hands-on, clearly shows an understanding of the key issues in the claim and communicates well with both the claimant and experts.'
'Stephen Green has proved to be very efficient and helpful when any advice on specific cases is required.'
'It is the level of consistency and ease of contact that make the relationship with this firm very professional and efficient.'
'A good, niche but successful team who use their skill, experience and tenacity to achieve significant results for clients which go above and beyond what is expected.'
'Stephen Green is a hugely experienced and tactically astute litigator. He builds good rapport with clients and genuinely cares about the job and getting it right for injured people. He has particular experience of complex brain injury cases and challenging RTA claims. Works closely and fairly with counsel and experts to achieve excellent results.'
'Stephen Green is an accomplished solicitor with years of experience. Very professional in dealing with my multitrack case. Stephen has been responsive to all my queries and communication has been excellent at every step of the process. Stephen's attention to detail is meticulous and ensures every angle is covered in the case to ensure the best outcome for me. I am confident that Stephen will win my case and I would highly recommend him to anyone who is seeking a personal injury solicitor.'
The '
technically excellent'
corporate and commercial department at
Pinney Talfourd LLP
in Brentwood has recently expanded its coverage following its merger with
Hill & Abbott
in November 2021. The team remains well positioned to provide in-depth expert advice to clients across the region and the country. In October 2022, former practice head
Edward Garston
moved to
Spencer West LLP
.
Other key lawyers:
Alex Pearce; Julien Pritchard
Testimonials
'All solicitors communicated efficiently and with clarity.'
'Technically excellent – genuine city quality advice and support.'
'Wide skill base at the firm and a real willingness to help. Good communication between different departments.'
'Due to their consistently high level of service and expertise we consider Pinney Talfourd to always be the first port of call in respect of corporate and commercial matters. In a very competitive market Pinney Talfourd continue to deliver the required all round high level of service.'
'I find that Julien Pritchard explains issues and resolutions in a way that is clear to understand no matter how complex they may be.'
'Pinney Talfourd are a modern and progressive firm of solicitors.'
Key clients
Neon Healthcare Limited
Simply Glass Limited
White Calm Wellbeing Limited
Allison Engineering Limited
Stanwell Homes
Inteli2D Group Limited
MRV Support Services
Every Friday Limited
Work highlights
Advised Rainbow Designs Holdings Limited on the restructuring of its group of companies and exit of Dutch-based long-term strategic shareholder partner Mercis BV.
Advised Neon Healthcare on a strategically important distribution agreement for pharmaceutical products in the UK.
Advised Allison UK Holdings Limited on a corporate restructuring and group reorganisation.
Pinney Talfourd LLP
advises clients from a diverse range of sectors including the banking and finance, construction, credit control and food and catering industries.
Nick Hatchett
, who has over 30 years experience in commercial litigation, leads the team and handles claims at all levels of the court system, including appeals. He has also acted for a number of European banks, most notably the Bank of Cyprus.
Testimonials
'Excellent debt recovery service and very successful. Provide a professional and efficient service for debt collection across several industries.'
'The whole team performs well and are all approachable without exception.'
Key clients
Atlas Global Logistics Limited
AstroBnk Public Co Ltd
Bank of Cyprus
Begbies Traynor
FRP Advisory
Haines Watts
Mark Riley & Co
Quantuma Advisory
Regal Mandarin Ltd
Work highlights
Advising a company director of a logistics client regarding the indebtedness of a co-director for personal loans.
Advising a major European bank on the recovery and enforcement of debts.
Advising a client in the catering/food sector on outstanding debts owed by an insolvent customer.
Located in Brentwood, the group at
Pinney Talfourd LLP
, which is headed up by
Matthew Edwards
, was strengthened in April 2021 following a merger with Sackvilles Solicitors and after becoming a successor practice to Hill & Abbott Solicitors, which also increased the number of will mandates that the group is able to take on. Clients note that '
all team members are very knowledgeable on wills and lasting power of attorneys
.'
Testimonials
'Very friendly and helpful team.'
'Matthew Edwards has provided excellent support for us through several family matters over the years.'
'Matthew Edwards has been excellent, dealing with our matter with integrity and empathy.'
'I have always found them efficient and clear in their advice.'
'All team members are very knowledgeable on wills and lasting power of attorneys.'
Work highlights
Acting for the executors of an estate valued at more than £2m that included two limited companies.
Assisted a client as deputy following financial abuse by previous attorney.
Assisted the client with a Court of Protection application for an order authorising the execution of a Deed of Variation.
Located in Brentwood, the team at
Pinney Talfourd LLP
has a strong track record in dealing with properties held in pension funds. With experienced transactional and contentious lawyers, the group is well placed to assist with a diverse range of property matters, and advises both commercial landlords and tenants on Covid-19 related matters. The '
diligent and steady
'
Julien Pritchard
 leads the team.
Testimonials
'Good calibre of staff and work. Good knowledge of the local market.'
'The attention to detail and service delivery is outstanding. Pinney Talfourd were always responsive immediately.'
'Real willingness to make sure deals are pushed through to time which is evidence of an understanding of and interest in the commercial reality of what their clients are looking to achieve.'
'Excellent commercial practice.'
'Julien Pritchard is diligent and steady, and has great commercial acumen.'
'Excellent response times. Clear and concise expert advice.'
'Sensible pragmatic approach to all commercial property matters. They offer a timely quality response on a diverse range of instructions.'
Key clients
Keech Hospice Care
Electric Playbox Limited
Ashberry Healthcare Limited
Berwen Limited
Pinney Talfourd LLP
's contentious probate lawyers act for executors, trustees, beneficiaries, attorneys and deputies in a wide variety of cases, including Inheritance Act claims, trust disputes, issues related to wills and asset recovery.
Catherine Loadman
is the key contact, with extensive knowledge in family law.  Senior associate
Kerry Hull
is another name to note.
Other key lawyers:
Testimonials
'My wife and I were very impressed with the way Pinney Talfourd dealt with our case. We never had any problems contacting them and the team kept us updated with any news they had received. When we asked for an update on costs we were informed immediately.'
'We had an initial meeting with Kerry Hull whom we felt was outstanding in the way she dealt with us, our case and Kerry's knowledge in her field I would not hesitate in recommending Kerry to anyone.'
'Senior Associate Kerry Hull is excellent. She quickly gets a firm grip on what is needed to win a case and will not back down in correspondence. Kerry's down to earth approach, straight talking and no-nonsense approach makes her very popular with clients.'
'I have worked a lot with Catherine Loadman on difficult 1975 Act cases. She is very good at grappling with difficult family dynamics and enabling cases which seemed destined for trial toward to settle.'
'Catherine Loadman is reliable and hard-working. She is excellent with clients and knows the good points from the bad points in a case.'
Pinney Talfourd LLP
's Hornchurch-based property litigation team is headed up by
Stephen Eccles
, who has broad experience across commercial and residential property matters, including handling many commercial lease renewals.
Lisa Eastwood
acts for landlords and tenants, as well as dealing with trusts of land matters for investment companies and families.
Oliver-James Topping
rounds out the team's offering, and was recently promoted to associate.
Other key lawyers:
Testimonials
'Very thorough in their approach and ability to engage with all parties. Diligent and also extremely commercially minded.'
'From my dealings with Pinney Talfourd they have earned my total trust and complete confidence. My experience is that the whole team's ethos is one of excellence which results in outstanding performance. They give excellent advice and have regard to the individual's personal circumstances. It is always easy to make contact with them and I have always been impressed with their quick response time and efficiency.'
'I was very happy at the speed and efficiency of the team, who were quick and very responsive to my queries and finally concluded the matter in hand to my satisfaction. I was pleased with their efficiency and work they did for me. Would definitely recommend to my colleagues if they need new solicitors.'
'This team of solicitors are all extremely knowledgeable in their field.'
'Stephen Eccles has proved his value when dealing with my property portfolio, in particular a longstanding dispute. I had come to an impasse but with Stephen's involvement, his expertise brought the matter to a timely conclusion. His sound, relevant, concise advice and explanation of my options enabled me to decide which course of action best suited my circumstances.'
'The solicitor we use is Lisa Eastwood and she is excellent. She is highly professional and is willing to listen to her clients as well as give them her expert advice. She is totally absorbed with our case and does not often have to refer to her case notes as she is very good at being on point from memory and only has to occasionally refer to her case notes. She has been our lifeline throughout a very difficult time in our lives.'
'Stephen Eccles has great commercial acumen and sees the litigation from the client's commercial perspective. Good communication skills and excellent at ensuring that transactions get progressed and dealt with in a timely manner.'
'Oliver-James Topping is very good. I worked with him on a difficult short residential lease problem with a difficult background and he dealt with it excellently.'
Key clients
Connells
Sequence (UK) Limited
Abbey Developments Limited
A.M.O.S Properties
Kiani Group
Sevring Limited
Sevring One Limited
Textile Recycling and Aid International Limited
UK Aggregates Limited
New Homes Group
Countrywide Estate Agents
Work highlights
Acted for a charity with multiple leasehold properties in connection with a lease renewal of its head office.
Rrepresented a client in protracted negotiations concerning a professional negligence dispute regarding a lease renewal transaction with the client's former solicitors.
Represented the joint owner of a property in successfully challenging a last-minute restriction which was impeding a £1.65m property sale.
Pinney Talfourd LLP >
Firm Profile
Pinney Talfourd LLP is a full service law firm acting for private and business clients throughout Essex and London.
The firm: We can trace our history back to the opening of our first office in 1899. Since then the firm has grown to become one of the largest law firms in Essex and is listed in The Legal 500 UK as a leading firm.
We differentiate ourselves from other firms by always remaining focused on why we exist: to make our clients happier, wealthier, and more successful. We provide truly excellent legal advice and service and put the needs of our clients first in everything we do.
90% of the private and business clients surveyed last year rated the service they received from Pinney Talfourd as 'excellent' or 'good' and we find that existing and past clients are our greatest advocates. The vast majority of work we undertake is for existing clients and individuals and businesses recommended by clients and contacts.
The firm aims to build long lasting relationships with clients based not only on expert legal advice and exceptional client service but also on the more traditional values of trust, integrity, understanding and mutual respect. Put simply, we aim to make our clients 'clients for life' so that once they have used us for one service, they will continue to return to us for all other legal needs.
The firm has some of the highest quality lawyers and support staff who have an absolute commitment to client service and the quality of our advice and expertise. Many of the firm's lawyers have expert accreditations in addition to their professional qualifications and the firm is known for delivering its services and communicating advice to clients at a time and place that suits them. Our offices are open 8am-7pm Monday to Thursday, 8am-5pm Friday and Saturday mornings 9am-12 noon.
The firm has recruited a number of additional lawyers across its departments over the last 12 months and has seen particularly strong growth in the private client, Court of Protection and family teams. We have offices in Upminster, Hornchurch and Brentwood along with office facilities in Leigh on Sea and Canary Wharf.
Pinney Talfourd has maintained Lexcel accreditation since the award's inception in 2000. This is the Law Society's Standard of Excellence in practice management and client care. The firm has been shortlisted in the Law Society's Legal Excellence Awards for 'Excellence in Private Client Practice' and previously won 'Most Highly-Commended Business' at the Havering Business Awards. The firm has a 10-year plan in place which outlines clear plans to grow in size and revenue by 2030. The plan outlines our commitment to quality, expertise and service in everything we do.
Types of work undertaken: We offer the following services to private and business clients:
Private: accidents and personal injury; alternative dispute resolution; clinical/medical negligence; contested wills and probate; employment for individuals; family and relationships; residential property, property litigation, wealth management services, wills, trusts, tax and lasting powers of attorney, probate, court of protection.
Business: alternative dispute resolution; commercial litigation; commercial property; commercial property litigation; company and commercial; debt recovery; employment for businesses; franchise; land development and regulatory work.
Other offices: Hornchurch, Brentwood
Main Contacts
| Department | Name | Email | Telephone |
| --- | --- | --- | --- |
| Managing Partner | Philip Cockram | | |
| Private Client | Matthew Edwards | | |
| Family | Catherine Polli | | |
| Litigation | Stephen Eccles | | |
| Commercial | Julien Pritchard | | |
| Property | Paul Berry | | |
| Company Commercial | Edward Garston | | |
| Commercial Litigation | Nick Hatchett | | |
| Personal Injury | Stephen Green | | |
| Contentious Probate | Catherine Loadman | | |
Staff Figures
Number of UK partners : 12 Number of other UK fee-earners : 40 :
Memberships
STEP Resolution Spinal Injuries Association (SIA) Association of Contentious Trust and Probate Solicitors Association of Personal Injury Lawyers (APIL) ELA (Employment Lawyers Association) Headway Solicitors for the Elderly
Client Testimonials
CLIENT: Private Client
COMPANY/FIRM:
TESTIMONIAL: "Thank you for your help in dealing with Power of Attorney for myself and sorting out my will. You explained everything in such a clear and precise way. It is the first time I have ever understood what a solicitor was talking about. Thank you again for a very efficient job."
---
CLIENT: Family Client
COMPANY/FIRM:
TESTIMONIAL: "I just wanted to say how pleased I have been with you over the handling of a very stressful period in my life. You have all acted so professionally and with empathy whilst maintaining patience in dealing with my queries in an area in which I have no previous experience and felt rather bewildered before I met you. I'm so pleased that I chose you to represent me and you all do a fantastic job. Thank you so much."
---
CLIENT: Nigel Denny, CEO
COMPANY/FIRM: Ashberry Healthcare
TESTIMONIAL: "I would like to thank Pinney Talfourd and their commercial property team for their work in dealing with the transfer of the portfolio."
---
CLIENT: Residential Client
COMPANY/FIRM:
TESTIMONIAL: "Experienced and excellent service. We were kept informed at all times. Any questions we had were answered quickly and clearly."
---
CLIENT: Employment Client (Employee)
COMPANY/FIRM:
TESTIMONIAL: "The service provided by you helped me through a very difficult time. Your communication skills and efficiency can only be described as excellent and I will not hesitate to recommend you to others in the future."
---
CLIENT: Colin Herman, Director
COMPANY/FIRM: Kemsley LLP Property Consultants
TESTIMONIAL: "Having worked together on a number of projects, both for mutual clients and on opposing sides, Julien and his team at Pinney Talfourd have always provided clear, no nonsense advice, helping to de-mystify the legal process."