Firm Profile > Birkett Long LLP > Chelmsford, England
Birkett Long LLP
Offices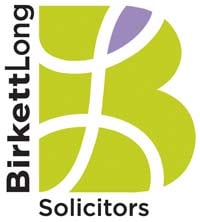 Birkett Long LLP
Faviell House
1 Coval Wells
CHELMSFORD
CM1 1WZ
England
Birkett Long LLP > The Legal 500
Rankings
Birkett Long LLP >
Firm Profile
Welcome to Birkett Long solicitors
With offices in Chelmsford, Basildon, Colchester and London, Birkett Long is focused on people – our clients, our employees, our business partners and those in our local communities.
Our specialist lawyers work in dedicated teams to offer clients the full range of legal advice, whether it's in business or at home.
at home
We'll guide you through what can be a complex maze of procedures and rules without using legal jargon, allowing you to rest assured that your legal matter has been dealt with by experts. You will be kept informed every step of the way. We are upfront and honest about both progress and fees, so that there are no surprises.
in business
At Birkett Long, we understand that every business is different. It doesn't matter if you are an international enterprise, a local firm or a new company just setting up, we know you need the best possible advice so that important decisions are straightforward and cost effective. We want to help you achieve your objectives. We will invest time to work through every step as you build your business, advising on day to day legal issues, structure, business protection and property transactions, or simply being there when things don't go the way you anticipated. Our aim is to maximise our contribution to the financial success of your business!
Lawyer Profiles
| Photo | Name | Position | Profile |
| --- | --- | --- | --- |
| | Peter Allen | Partner and Head of the Commercial Department and Head of the Construction… | View Profile |
| | Suzanne Bradbury | Associate Licensed Conveyaner and Team Leader of the Real Estate Team (Chelmsford… | View Profile |
| | Emma Clarke | Solicitor, Team leader and Partner of the South Essex Wills, Trust and… | View Profile |
| | Miss Lisa Collins | PARTNER/HEAD OF DIVORCE AND FAMILY SOUTH ESSEX | View Profile |
| | Ms Francesca Cozens | Associate Solicitor | View Profile |
| | Jessica Elwell | Solicitor | View Profile |
| | Perdeep Grewal | Associate Solicitor | View Profile |
| | Alan Massenhove | Consultant Solicitor | View Profile |
| | Mr Suryen Nullatamby | Senior Associate and Solicitor | View Profile |
| | Tim Ogle | Partner | View Profile |
| | David Rayner | PARTNER & HEAD OF ENVIRONMENT AND ENERGY TEAM | View Profile |
| | Claire Read | PARTNER, WILLS, TRUSTS AND PROBATE – CHELMSFORD | View Profile |
| | Mr Keith Songhurst | PARTNER, HEAD OF SOUTH ESSEX DISPUTE RESOLUTION TEAMCOMPLIANCE OFFICER FOR LEGAL PRACTICE… | View Profile |
| | Justin Stock | Partner | View Profile |
| | Daniel Sturman | Associate SolicitorDaniel negotiates and drafts option agreements, promotion agreements,conditional contracts, overage agreements,… | View Profile |
| | David Wisbey | Partner | View Profile |
| | Emma Wraight | Solicitor, Partner and Team Leader of a Commercial Real Estate Team Previous… | View Profile |
Staff Figures
:
Diversity/Community
The Firm is committed to ensuring that all Members, employees, job applicants and others to whom this Policy applies (see below) are treated fairly and to:
promoting equal opportunities throughout employment including terms and conditions of employment and in recruitment, training, promotion, placement, transfer and dismissal;
to eliminating discrimination in the workplace whether because of sex, gender reassignment, marital or civil partnership status, race, colour, national, or ethnic origin, nationality, disability, sexual orientation, religion or belief, age, pregnancy or maternity;
promoting a good and harmonious working environment in which all persons are treated with respect,
fulfilling all our legal obligations under the equality legislation and associated codes of practice; and
promoting diversity in the work force.
The Firm shall apply this policy in accordance with all relevant statutory obligations and codes of practice.
Application of this policy.
This policy applies equally to Members, employees, workers, job applicants, clients, contractors, suppliers and other third parties, for example barristers. The policy applies to all aspects of the Firm's relationship with staff and to relations between staff at all levels. This includes job advertisements, recruitment and selection, training and development, opportunities for promotion, conditions of service, pay and benefits, conduct at work, disciplinary and grievance procedures and termination of employment. Whilst the Managing Partner has overall responsibility for this policy, the Head of HR has responsibility for ensuring that this policy is effectively implemented, every individual (whether employed or not) has a personal responsibility to ensure that this policy is properly observed and fully complied with.
Any act of discrimination will be treated very seriously by the Firm and should be reported to the Head of HR.
Any act of discrimination or other breach of this policy constitutes a disciplinary offence in respect of which the offender may, in appropriate circumstances, be summarily dismissed. Details of how such disciplinary issues are dealt with are set out in the Firm's Disciplinary Policy.
Recruitment and Selection.
The Firm aims to ensure that no job applicant suffers discrimination because of any of the protected characteristics referred to below. Our recruitment procedures are reviewed regularly to ensure that individuals are treated on the basis of merit and ability. Job selection criteria are reviewed regularly to ensure that they are relevant to the job and are not disproportionate. Shortlisting of candidates is done by more than one person where possible.
Job adverts should avoid stereotyping or using wording that may discourage groups with a particular characteristic from applying.
With limited exceptions (details available from HR) applicants should not be asked about health or disability before a job offer is made.
Applicants should not be asked about matters related to a protected characteristic without the consent of HR.
Monitoring and Review of this Policy.
The Firm will monitor diversity in accordance with the Solicitors Regulation Authority (SRA) requirements and every member of the workforce will be asked to complete a questionnaire.
A survey, compiled by the SRA, will be circulated as required by them to all members and staff for completion. Completion is voluntary and we have a high response rate. The results are collected, collated, reported and published in compliance with the SRA guidelines. The results of the survey are collated by an external provider. The report is published under the Management Information section of the Intranet.
On application forms, completed by candidates who attend for interview, there are designated fields for people to "self-identify". This information is not currently collated but is available from the completed forms.
This policy is communicated via the Firm's induction procedure and reviewed by the partners at the AGM each year. The Firm will continue to review the effectiveness of this policy to ensure it is achieving its objectives. Staff are invited to comment on this policy and suggest ways in which it might be improved by contacting the Head of HR.
Discrimination.
The Firm does not discriminate against anyone because of the following:
sex
race, colour, national or ethnic origin or nationality
disability
religion or belief
age
marital or civil partnership status
sexual orientation
gender reassignment
pregnancy or maternity
These are called "protected characteristics". It is not permitted for anyone to be treated less favourably because of a protected characteristic.
It is also prohibited to treat an individual less favourably because they are engaged on a fixed-term or part-time contract.
No individual shall be placed at a disadvantage by any provision, criterion or practice operated by the Firm which cannot be justified and that adversely affects that individual because of a protected characteristic.
Any kind of discrimination that is based upon a perception of an individual's protected characteristic, even if that perception is incorrect, is not permitted.
Harassment.
All individuals, to whom this applies, see above, have the right to work in an environment that is free from any form of harassment.
Harassment is unwanted and offensive conduct which has the purpose or effect of violating someone's dignity, or creating an intimidating, hostile, degrading, humiliating or offensive environment for them. Harassment can take any form, including physical contact, jokes, offensive language, gossip, slander, posters, graffiti, obscene gestures, offensive emails, screen savers, and/or intrusion by pestering, spying and stalking.
Meaning of disability.
For the purposes of this statement and ensuring equality of opportunity, disability means a physical or mental impairment that has a substantial and long term effect upon a person's ability to carry out normal day-to-day activities.
Reasonable Adjustments.
Such adjustments as are reasonable will be made to ensure that a disabled individual is not treated less favourably or otherwise discriminated against in any way.
If you suffer from or suspect that you might suffer from a disability please advise the Head of HR so that the Firm can consider if adjustments can be made to ensure that you are not disadvantaged and if you have any suggestions in this respect the Firm will be happy to consider and discuss these with you.
Adjustments that could be considered and which might be made include:
provision of training;
reduction of working hours;
reallocation of duties;
adjustments to the Firm premises; and/or
provision of specialist equipment; and
introduction of flexible hours;
change in role undertaken;
provision of supervision
This list is not exhaustive.
Complaints of Discrimination.
If you believe you may have been discriminated against or have been subject to acts of harassment, you are encouraged to raise the matter in the first instance with your Team Leader or make a complaint through the Firm's Grievance Procedure which is set out in your contract of employment.
Allegations regarding potential breaches of this policy will be treated in confidence and investigated. Staff who make such allegations in good faith will not be victimised or treated less favourably as a result. False allegations which are found to have been made in bad faith will, however, be dealt with under our Disciplinary Procedure.
Any member of staff who is found to have committed an act of discrimination or harassment will be subject to disciplinary action. Such behaviour may constitute gross misconduct and, as such, may result in summary dismissal. We take a strict approach to serious breaches of this policy.
Any workers, job applicants, clients, contractors, suppliers and other third parties who wish to make a complaint should do so by contacting the Managing Partner.
Any complaint received will be dealt with in the strictest confidence.
Positive Discrimination.
The Firm may, in certain limited circumstances, take positive action to address any inequality or imbalance that is discovered as part of the Firm's monitoring of this policy.
Training.
Staff training needs will be identified through regular staff appraisals. All staff will be given appropriate access to training to enable them to progress within the organisation and all promotion decisions will be made on the basis of merit.
Requests for training should be directed to the Head of HR.
The Firm will ensure that all managers and supervisors are provided with appropriate equal opportunities training.
Personal Liability.
Individuals should be aware that they may be personally and legally liable for their actions in certain circumstances if they are found to have committed acts of discrimination.
Whilst the provisions of this policy are non-contractual, you are obliged to abide by its terms and to observe the principles that are set out within it. Please see your Contract of Employment for the Firm's grievance procedure. The Firm reserves the right to change the terms of this policy upon written notification to you.