Firm Profile > Birkett Long LLP > Colchester, England
Birkett Long LLP
Offices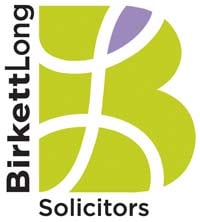 Birkett Long LLP
1 Amphora Place
Sheepen Road
COLCHESTER
CO3 3WG
England
Birkett Long LLP > The Legal 500
Rankings
Birkett Long LLP >
Firm Profile
Welcome to Birkett Long solicitors
With offices in Chelmsford, Basildon, Colchester and London, Birkett Long is focused on people – our clients, our employees, our business partners and those in our local communities.
Our specialist lawyers work in dedicated teams to offer clients the full range of legal advice, whether it's in business or at home.
at home
We'll guide you through what can be a complex maze of procedures and rules without using legal jargon, allowing you to rest assured that your legal matter has been dealt with by experts. You will be kept informed every step of the way. We are upfront and honest about both progress and fees, so that there are no surprises.
in business
At Birkett Long, we understand that every business is different. It doesn't matter if you are an international enterprise, a local firm or a new company just setting up, we know you need the best possible advice so that important decisions are straightforward and cost effective. We want to help you achieve your objectives. We will invest time to work through every step as you build your business, advising on day to day legal issues, structure, business protection and property transactions, or simply being there when things don't go the way you anticipated. Our aim is to maximise our contribution to the financial success of your business!
Lawyer Profiles
| Photo | Name | Position | Profile |
| --- | --- | --- | --- |
| | Melanie Bache | Partner, Head of Property DepartmentSpecialises in Commercial Real EstateAll types of commercial… | View Profile |
| | Emma Coke | Senior Associate Solicitor in the rural division of the Real Estate team… | View Profile |
| | Shelley Cumbers | Solicitor | View Profile |
| | Tracey Dickens | Tracey is a Partner with Birkett Long LLP advising on all aspects… | View Profile |
| | Caroline Dowding | PARTNER, HEAD OF AGRICULTURE AND ESTATES | View Profile |
| | Tracy England | Senior Associate, Solicitor | View Profile |
| | David Feakins | Solicitor | View Profile |
| | Tim Field | SENIOR ASSOCIATE SOLICITOR, BUSINESS TEAM | View Profile |
| | Kurt Goddard | PARTNER, CHAIRMAN OF BIRKETT LONG LLP | View Profile |
| | Emma Harper | Senior Associate Chartered Legal Executive | View Profile |
| | Philip Hoddell | PARTNER, TEAM LEADER AND BIRKETT LONG STRATEGY BOARD CHAIR | View Profile |
| | Martin Hopkins | Managing Partner, specialising in employment law since qualification as a solicitor in… | View Profile |
| | Megan Hutchings | Solicitor | View Profile |
| | Emma Jenkins | Associate Sollicitor | View Profile |
| | Karen Johnson | Karen is a Family Law Solicitor with specialist accreditations in Domestic Abuse… | View Profile |
| | Jemma Jones | | View Profile |
| | Rachel Leech | Associate Solicitor within Birkett Long's Court of Protection and Inhiertance Dispute team. … | View Profile |
| | Adrian Livesley | Consultant | View Profile |
| | Reggie Lloyd | Associate Solicitor, Reggie's specialisms include employment law and employment law related civil… | View Profile |
| | Katie Lockwood | Solicitor | View Profile |
| | Mel Loxley | PartnerTraining Principal | View Profile |
| | Helena Oxley | | View Profile |
| | Ben Parmenter | Partner and Head of Wills, Trusts and Probate | View Profile |
| | Jasmin Patel | | View Profile |
| | Jonathan Perlmutter | Head of Intellectual Property | View Profile |
| | Amanda Smallcombe | PARTNER, HEAD OF COURT OF PROTECTION TEAM | View Profile |
| | Kevin Sullivan | PARTNER, HEAD OF INSOLVENCY TEAM | View Profile |
| | Sian Taylor | SolicitorSpecialises in Commercial Real EstateAll types of commercial real estate work undertaken… | View Profile |
| | Julie Temple | Head of BLHR & Employment | View Profile |
| | Joanna Tollworthy | Associate Solicitor | View Profile |
Staff Figures
:
Testimonial
CLIENT: Mr E Castle
TESTIMONIAL: On both occasions, probate and conveyancing, I have had excellent service. I felt that all the people I dealt with were very professional, friendly and attentive and I got immediate updates on everything I needed to know.
---
CLIENT: Mr D Johnson
TESTIMONIAL: Wills are sensitive and the service we received was excellent in terms of listening and understanding our needs.
---
CLIENT: Mr Dale Harris
TESTIMONIAL: I was blown away by your knowledge and professionalism which has been unwavering throughout this process. I cannot thank you enough for your caring attitude which put us both at rest and made us feel we were in totally safe hands and that our wishes would be completely and correctly covered in the wills prepared by yourself.
---
CLIENT: Mr Jonathan Gregory
TESTIMONIAL: I am truly pleased, and know that only because of your kind patience with me and diligent approach to matters did we achieve success.
---
CLIENT: Anonymous
TESTIMONIAL: Philip, having many years' experience, handled my challenging divorce case in an extremely professional, concise, calm and very supportive manner. Philip was very reassuring and, along with his attributes above, this gave me strength during this very difficult time. So important. We had a mutual trust with regard to a big element of my case, this paid off… Thank you Philip.
---
CLIENT: Anonymous
TESTIMONIAL: The Birkett Long team helped us in our claim for compensation from two UK banks over a period of more than 12 months. Their advice was sensible and cohesive, their fees very reasonable and ultimately they helped facilitate compensation awards totalling almost £100k via the Financial Ombudsman.
---
CLIENT: I&C Limited
TESTIMONIAL: Once again you have provided exemplary and expedient service, we cannot thank you enough for the speed you dealt with the recent variation to the finance agreements.
---
CLIENT: CJ's Decorating – Painting Solutions
TESTIMONIAL: Thank you so much for your assistance, patience and time spent obtaining payment on my behalf which as you know I spent months trying on my own to no avail, it has been great to work with you and thank you for keeping us informed the whole way through the process, I would not hesitate to use your services again or recommend you to others.
---
CLIENT: P & A Scott
TESTIMONIAL: Thank you so much for all your time and effort, expertise and professionalism dealing with us over the last few years… you have been an absolute star and have delivered good results for us.
---
CLIENT: Mr Nick Adams
TESTIMONIAL: Perdeep Grewal worked for me on a Private Nuisance matter. From the start, I was impressed with the level of persistence and commitment to make my situation better. From our first conversation to successful completion of the issue, the advice was clear. I was impressed by Perdeep's professional expertise and careful approach to deal with the situation and the way that the intended outcome was quickly achieved.
---
CLIENT: Mr Roy Kibble
TESTIMONIAL: May I take this opportunity to express my heartfelt thanks for all that you have done for me. Given the distance and my illness you have been wonderfully compassionate whilst, at the same time, being fantastically professional in all areas of my case. As a great deal of work is being done to raise awareness of mental illness I feel that it would be helpful for others to know that they can use your services with confidence whatever their condition.
---