Firm Profile > Mills & Co > Newcastle upon Tyne, England
Mills & Co
Offices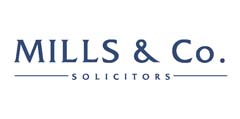 Mills & Co
MILBURN HOUSE
DEAN STREET
NEWCASTLE UPON TYNE
NE1 1LE
England
Mills & Co > The Legal 500
Rankings
Mills & Co is one of the few UK firms based outside of London with a presence in the commodities and international trade sector. From its offices in Newcastle upon Tyne, it focuses solely on shipping and commodities law, which sees it involved in significant commodities disputes. Its work is predominantly centred on arbitration, usually under LCIA, GAFTA or FOSFA rules. 'For a small regional firm, it really punches above its weight on commodity disputes', remarks one client. The lead partners are Neville Hopper, who is 'direct, straightforward, professional but friendly', and Jonathan Green.
Practice head(s):
Neville Hopper; Jonathan Green
Other key lawyers:
Alastair Moir; Edwin Hashagen
Testimonials
'For a small regional firm, Mills & Co really punches above its weight on commodity disputes. They cover the full range of disciplines relevant in this area, with good industry knowledge on both wet and dry commodities, as well as the inevitable interactions with maritime law. Very competitively priced for City firm quality.'
'Neville Hopper has a wealth of experience and is very user friendly and commercial. Alastair Moir recently became partner, which is very well deserved. He was a very calm, through and commercially-minded senior associate before this.'
'A solid team of professionals, always available, with good and quick delivery at very competitive fees for this industry.'
'Neville Hopper in the key individual to our relationship. His knowledge of the business and our company, as well as my expectations is what makes him stand out. He is direct, straightforward, professional but friendly. It is easy to make him understand the issues and our expectations. He has a commercial approach to the matters that allows us to take decisions.'
'Mills & Co offers top-quality legal advice with astute commercial insight, at an extremely competitive rate. They are a stand out among the smaller firms operating in this highly technical space.'
'Neville Hopper and his associate Edwin Hashagen are brilliant. They are responsive, proactive, bright, and commercially savvy.'
'Mills & Co is a highly specialised law firm always available to support you on whatever you need.'
'Mills & Co practitioners are agile, assertive, cooperative and very knowledgeable. Neville Hopper is exceptional and whoever he introduces from his team is also very good.'
Newcastle-based law firm Mills & Co has a strong track record in shipping litigation, particularly in matters involving cargo and ship damage. In addition to representing clients in the commercial and admiralty courts, the firm advises on arbitration and mediation. On the non-contentious side, the team advises clients on ship construction and transactions, as well as contractual matters. Andreas Welz leads the firm's admiralty work, while Simon Williams specialises in dry shipping. Guy Mills has a broad practice encompassing shipbuilding, bills of lading and admiralty litigation.
Other key lawyers:
Guy Mills; Andreas Welz; Simon Williams
Testimonials
'A very dynamic team which provides an excellent service at a very cost effective level. The depth and experience is second to none.'
'What makes Mills & Co unique is the quality of their solicitors and the cost-effective solution they provide despite the pedigree of the lawyers.'
'Mills & Co is a boutique shipping firm on par with the shipping firms in London. They have both wet and dry expertise, and their growing size means I have confidence in instructing them on the largest and most complex of matters. They have an innovative cost management system which means they ensure that they are always cost-effective.'
'Mills & Co provide first class legal support in the shipping industry. Their advice is down to the point and honest. One of the things I appreciate the most is that Mills & Co provides their honest opinion on the cases in respect of the client's best interest, even though it means less work for the firm.'
'Guy Mills is a master strategist and excellent on large multijurisdictional cases.'
'Guy Mills is the "go-to" lawyer for us on complex matters. Guy is an excellent legal mind, always a step ahead of the opposition on strategy and next steps.'
'Simon Williams is a practical lawyer with a smooth way of resolving cases. He is also supremely intelligent but his advice is still reader-friendly and digestible.'
'Guy Mills is fantastic for both wet and dry work, I know I can go to him on any particularly tricky legal points and admire his ability to plan and strategise a case from the outset.'
Mills & Co >
Firm Profile
Mills & Co Solicitors Limited ("Mills & Co") specialises in international trade, commodities and shipping law, continuing a proud tradition of Newcastle-upon-Tyne based English shipping lawyers.
The firm: The firm offers a broad range of services focused on the shipping and international trade industries, which allows it to maintain a high level of expertise and market knowledge. The team's legal advice reflects its detailed understanding of those industries and of clients' commercial needs.
The firm's objective is to provide good-quality service at a reasonable price. Mills & Co's competitors and opponents in most of the firm's litigation and arbitration cases are London law firms or their overseas offices. The firm aims to provide work to the standards of the best of the London market at a cost which gives its clients the benefit of Newcastle's lower overheads. This strategy has found favour with many of the world's leading shipowners, P&I Clubs and commodity traders who form the bulk of the firm's clients.
Reflecting the firm's approach, its recruitment policy has always been focused on quality over quantity. It aims to be able to devote to its junior lawyers the training time and supervision necessary to maintain and build on its standing in the global market.
Types of work undertaken: The firm handles all aspects of shipping law, including both contentious and non-contentious work. The firm's clients include marine insurers, shipowners, shipmanagers, shipbuilders, shiprepairers, charterers, commodity traders, marine suppliers and many others within the shipping industry.
Shipping – contentious: the firm regularly advises and assists clients in connection with dry and wet shipping disputes, as well as ship building, repair and sale/purchase disputes. It provides urgent legal assistance with live problems as well as acting for clients in court proceedings, arbitration and mediation (whether in London or elsewhere). Several lawyers in the firm handle shipping related personal injury work.
Of the firm's lawyers, Peter Sim and Andreas Welz are ex-seafarers. Together with Guy Mills they commonly advise on admiralty matters including collision, salvage, total loss, explosion/fire, grounding, and pollution. The firm also has significant experience assisting in governmental investigations and inquiries by bodies such as the MAIB and MCA.
Shipping – non-contentious: the firm handles a large amount of non-contentious work. This includes, for example, giving advice and assistance to clients who are having a ship built, repaired, bought, sold or chartered. The firm also assists in the drafting of terms and conditions of sale or carriage, or shipbuilding or shiprepairing contracts.
The firm's international trade and commodities practice covers both contentious and non-contentious matters. The firm's clients include oil majors, blue chip mining and trading companies, independent traders, brokers and other companies involved in international trade.
International trade and commodities – contentious work: the firm advises and assists clients on disputes concerning a variety of different commodities, such as sugar, grains, vegetable oils, metals and ores, coal, biofuels, crude oil or other petroleum products. This work includes consideration of sale contracts or other related trading contracts such as letters of credit, storage agreements, joint ventures, bills of lading and charterparties. The firm also regularly advises on live disputes as well as arbitrations (such as LCIA, ICC, GAFTA, FOSFA, LME and the RSA/SAL), court proceedings and mediation.
International trade and commodities – non-contentious work: the firm advises upon, drafts and reviews many different contracts involved in the international sale and transportation of goods. Examples include one-off or template sale contracts, general terms and conditions for the sale and purchase of commodities, storage and warehousing agreements and other agreements covering commercial services or arrangements.
Mills & Co and Mills & Co Solicitors are trading names of Mills & Co Solicitors Limited.
Lawyer Profiles
| Photo | Name | Position | Profile |
| --- | --- | --- | --- |
| | Jon Boaden | Jon is a director of Mills & Co. Solicitors Limited. Jon advises… | View Profile |
| | Mr Jonathan Cooke | Jonathan is a director of Mills & Co Solicitors Limited. Jonathan deals… | View Profile |
| | Mark Doyle | Mark is a director of Mills & Co. Solicitors Limited. Mark specialises… | View Profile |
| | Jonathan Green | Jonathan is a director of Mills & Co. Solicitors Limited. Jonathan advises… | View Profile |
| | Edwin Hashagen | Edwin handles a broad range of P&I, FDD and international trade matters,… | View Profile |
| | Neville Hopper | Neville is a director of Mills & Co. Solicitors Limited. Neville specialises… | View Profile |
| | Nicola Jeanes | Nicola qualified as a solicitor in 1991. She joined Rayfield Mills on… | View Profile |
| | Guy Mills | Guy qualified as a solicitor in 1991 and founded Mills & Co… | View Profile |
| | Alastair Moir | Alastair's practice focuses on advising shipping and commodities trading clients in the… | View Profile |
| | Amy Nicolaou | Amy handles a range of contentious matters, including disputes arising out of… | View Profile |
| | Peter Sim | Peter qualified as a solicitor in 1990 working at Norton Rose. He… | View Profile |
| | Michael Smith | Mike is a director of Mills & Co. Solicitors Limited. Mike handles… | View Profile |
| | Mr James Stokoe | James is a director of Mills & Co. Solicitors Limited. He handles… | View Profile |
| | Fenella Tookey | Fenella is a director of Mills & Co. Solicitors Limited. Fenella specialises… | View Profile |
| | Andreas Welz | Andreas is a director of Mills & Co. Solicitors Limited. He specialises… | View Profile |
| | Simon Williams | Simon was called to the bar in 1996 and joined Mills &… | View Profile |
Staff Figures
Number of UK directors (formerly known as partners) : 16 Number of other UK fee-earners : 12
Top Tier Firm Rankings
Firm Rankings