Firm Profile > Bishop & Sewell LLP > London, England
Bishop & Sewell LLP
Offices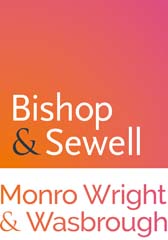 Bishop & Sewell LLP
59-60 RUSSELL SQUARE
LONDON
WC1B 4HP
England
Bishop & Sewell LLP > The Legal 500
Rankings
Under the leadership of Louise Barretto at Bishop & Sewell LLP the team provides a full range of private family law work. It advises on a broad spread of matters from pre- and post-nuptial agreements through to cohabitation agreements and financial claims on behalf of children. Other areas include advising on private law children disputes including residence and contact as well as relocation disputes and issues over education. The team is also well-equipped to handle 'forming families' work such as surrogacy, fertility and adoption.
Bishop & Sewell LLP predominantly focuses on human rights and family cases, and the team also regularly advises on PBS applications for high-net-worth individuals and organisations. It regularly handles public law challenges, appeals and complex nationality cases. It offers specialist experience in cases involving international adoption and surrogacy cases, and the team is also instructed by local authorities to advise on the immigration status of children in care.
Other key lawyers:
Mariam Khaliq; Karma Hickman
Bishop & Sewell LLP >
Firm Profile
Based in central London, Bishop & Sewell has a reputation for excellence in fields including landlord & tenant, residential & commercial property, private client, employment, corporate & commercial work, family law, forming families, immigration and litigation & dispute resolution.
The firm: We were established in 1979 and moved to our current location in 2010. In 2017 we merged with boutique London practice, Fisher Meredith. The firm acts for entrepreneurs, investors and small to medium-sized businesses, together with individuals and families.
We believe that a good solicitor is approachable, innovative and open, helping to identify attainable goals and the best strategy to reach them. As a result we have built enduring relationships and continue to act for a number of our original clients. We are commercially minded and each specialist area is partner-led to ensure delivery of a client-focused, highly personalised service. Within each practice area works a team of talented lawyers with a passion for being the best at what they do. The practice has expanded steadily and as well as serving clients in London and the South East, we are increasingly instructed by clients nationwide and internationally.
Types of work undertaken: Property: advising on property law is at the heart of Bishop & Sewell. Founded on property work, we take pride in simplifying the complex property process, providing services covering every aspect – from landlord & tenant, purchase and sale, development and financing, to rental and enfranchisement. Our advice aims to add value to owners, occupiers, investors and developers of both commercial and residential property.
Family & Divorce: constructive advice is offered in all areas of family law including matters with international aspects. Wherever possible, the firm seeks to resolve issues outside the courts, but if necessary conducts court proceedings vigorously. Expertise includes divorce or civil partnership dissolution, separation agreements, children issues, financial aspects, domestic violence and child abduction. A specialist team advises on all aspects (including international) of fertility, surrogacy and adoption.
Corporate & Commercial: for business clients, a range of company and commercial services are provided including commercial contracts, data protection and competition law, joint ventures, mergers and acquisitions and shareholder arrangements.
Immigration: a team with expertise in dealing with all aspects of immigration and nationality law for businesses and private individuals, as well as asylum cases.
Employment: services for employers include tribunal or court action as well as contracts, partnership agreements and share schemes. Employment services for individuals include all aspects of unfair dismissal and redundancy.
Litigation & Dispute Resolution: commercial dispute resolution services range from breaches of contract to insolvency, and professional negligence to banking recovery. Company secretarial services are a specialism and expertise is provided in all aspects of insolvency and taxation. The firm also has expertise in landlord and tenant and other property disputes as well as personal disputes.
Private Client: trusts, tax and estates legal services are primary areas of expertise at the firm, including giving advice on the most effective way to transfer property. The firm assists in setting up will trusts and helping with their administration, as well as the application of inheritance tax. Services cover all aspects of will drafting, tax advice, winding up and administration of estates, deeds of family arrangements, powers of attorney, and creation and administration of trusts in the UK and offshore.
International Bishop & Sewell are also members of PRAGMA, a leading international network of lawyers and consulting firms, which enables the firm to provide a platform for its clients to access high quality legal professionals worldwide. PRAGMA was established in 2001 and has member firms in Europe, Asia, North and South America.
Main Contacts
| Department | Name | Email | Telephone |
| --- | --- | --- | --- |
| Managing Partner & Head of Residential Property | Stephen Bishop | | |
| Senior Partner | Michael Gillman | | |
| Head of Commercial Property | Nick Potter | | |
| Residential Property & Team Leader | Ossie Swaine | | |
| Head of Landlord & Tenant | Mark Chick | | |
| Head of Corporate & Commercial | Michael Kashis | | |
| Landlord & Tenant | Chris Macartney | | |
| Corporate & Commercial | David Little | | |
| Head of of Litigation & Dispute Resolution | Karen Bright | | |
| Residential Property & Team Leader | Julienne Coffey | | |
| Residential Property | Dipak Vaghela | | |
| Family & Divorce | Philip Rutter | | |
| Litigation & Dispute Resolution & Head of International Law | Stephanie Thomas | | |
| Head of Family & Divorce | Louise Barretto | | |
| Family & Divorce | Linda Hawkes | | |
| Family & Divorce | David Hodgson | | |
| Litigation & Dispute Resolution | Lee Stafford | | |
| Head of Private Client | Helen Langworthy | | |
| Head of Immigration | Charles Green | | |
| Residential Property | Paul Barnes | | |
| Head of Employment | Rhian Radia | | |
| Private Client & Head of Tax | Gina Fairfax | | |
| Family & Divorce | Eileen Pembridge | | |
| Immigration | Karma Hickman | | |
| Litigation & Dispute Resolution | Ian Pope | | |
| Corporate & Commercial | Jeremy Sivyer | | |
Staff Figures
Number of Partners : 21 Number of Fee-earners : 62
Languages
Afrikaans Albanian Arabic Bulgarian Flemish French German Greek Gujarati Hebrew Hindi Italian Lithuanian Chinese (Mandarin) Polish Punjabi Romanian Russian Spanish
Memberships
Law Society Chambers & Partners
Client Testimonials
CLIENT: Global biotech client
COMPANY/FIRM:
TESTIMONIAL: "Bishop & Sewell show a willingness to be available and go the extra mile, which isn't always the case among law firms."
---
CLIENT: Overseas commercial bank
COMPANY/FIRM:
TESTIMONIAL: "All the people we deal with are very competent, give a good quick service, are attentive to our needs and the service is reasonably priced."
---
CLIENT: Healthcare services client
COMPANY/FIRM:
TESTIMONIAL: "Our lawyer writes good briefing notes on issues. The directors find these very helpful, as they can read and digest them in their own time, discuss the issues among themselves and then revert back to the lawyer.
---
CLIENT: South African attorney
COMPANY/FIRM:
TESTIMONIAL: "The professionalism and level of service that I received from your firm is exemplary. I must say a big thank you to you and your team for being able to bring matters to a close. I would also like to say a big thank you for achieving outcomes better than I had anticipated, both with regard to the children and furthermore financially."
---
CLIENT: Private Client feedback
COMPANY/FIRM:
TESTIMONIAL: They are true professionals who respond in a sympathetic yet business-like manner. They have restored my faith in solicitors and made a refreshing change!"
Diversity/Community
Our community and CSR objectives are to:
build sustainable relationships
use the skills and expertise of our people to support the local community
reduce the impact of our activities on the environment
maintain a diverse workforce.
Not only is helping others the right thing to do, but those involved also speak highly of the personal satisfaction they gain from their efforts.
We provide financial support to local organisations through charitable giving and sponsored events. Recent recipients include Macmillan Cancer Support, Breast Cancer Care, Care after Combat, London Legal Support Trust  and The Access to Justice Foundation. 
We also participate in awareness campaigns including Family Mediation Week, International Women's Day, Save the Children (Christmas Jumper Day), Law with no filter (LBGT), Jeans for Genes Day, Good Divorce Week, Cohabitation Awareness Week and World Mental Health Day , World Fertility Day and Mental Health Awareness Week. 
Additionally, we are proud to support our community using the skills of our people on a pro bono basis, ie for free, or at a reduced cost. This includes staff providing regular advice at drop-in sessions at Citizens Advice Bureau and Law centres. 
Everyone at Bishop & Sewell is entitled to volunteer and we encourage individuals and teams to help in the community in various ways. This can be as part of an informal project such as the Canine Partners Stamp Appeal, through to regular volunteering schemes including pro-bono Community Mediators, as a volunteer for CALM Mediation, as a mentor for the Social Mobility Foundations Aspiring Professionals Program, and a member of the Solicitors Benevolent Association. 
During 2019, we have also launched the Bishop & Sewell Legal Research Award in partnership with City Law School. Forming part of our engagement with the local community, the Legal Research Award is a great way for Bishop & Sewell to support local students, encourage research skills, nurture new talent and understand the needs of law schools in anticipation of the new SQE (Solicitors' Qualification Examination). 
Bishop & Sewell is also a sponsor of the Bloomsbury Festival, which is an annual celebration of our local area pioneering creativity, while presenting an inspiring programme of arts, science, literature, performance, discussion and reflection which takes place over ten days every October. 
We are proud to be investing some of the resources located in the business into the wider and less privileged community, while also internally investing in a healthier, happier, more diverse and productive workforce. 
Top Tier Firm Rankings
Firm Rankings