Weightmans LLP > London, England > Firm Profile
Weightmans LLP
Offices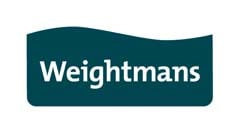 Weightmans LLP
THE HALLMARK BUILDING
105 FENCHURCH STREET
LONDON
EC1M 5JG
England
Weightmans LLP > The Legal 500
Rankings
Further to its June 2022 merger with RadcliffesLeBrasseur LLP,
Weightmans LLP
's large, combined national team routinely represents healthcare clients at GMC and GDC hearings, and defends solicitors facing SRA and SDT proceedings. The firm also undertakes work involving architects, accountants and the police.
Sam Flew
leads the healthcare professionals team, in which
William Childs
, 
Stewart Duffy
, 
Simon Gomersall
, 
Anne Green
, 
Ian Sadler
,
Alistair Hewitt
and
Ricardo Bassani
are all key partners.
Richard Jolly
is national health sector practice head;
Mickaela Fox
specialises in matters involving solicitors;
Susanna Heley
specialises in professional disciplinary work for legal professionals; and
Nigel West

'
has unmatchable experience
'. Consultants
Alex Leslie
and
Richard Privett
are also both experienced in health-related matters, while principal associate
Tom Thurlow
is '
very attuned to his clients' needs
' and
Sadie O'Reilly
is a recently promoted healthcare partner. Former police law head
Tom Nutter
moved to
RJW Legal
in April 2022.
Weightmans LLP
has a '
great breadth of experience' in 
casualty, disease, motor, public authority and large loss claims. Head of practice,
Dave Cottam
has earned a strong reputation for his defence work in high value claims involving spinal and brain injury, amputation, chronic pain, as well as those arising out of motor, employer's liability, public authority, and police cases. Steve Robb handles public liability claims, with a niche advising on injuries arising from sporting and leisure activities.
Mike Simpson
is noted for motor accidents,
Andrew Clarke
and associate
Asad Hadadi
provide local government defence, while
Paul Debney
 is a go-to for industrial disease claims.
Under the experienced leadership of
Laurence Pritchard
, the team at
Weightmans LLP
continues to be widely recognised for its expertise in competition law damages claims. The firm's representation of UK Trucks Claim  in its application to the Competition Appeal Tribunal on behalf of 600,000 UK purchasers and lessees of trucks who suffered loss as a result of cartel activities is just one recent example of such work. The firm is also noted for its depth of industry knowledge in the airline, energy, food and drink, and insurance sectors.
Gary Jones
 regularly advises local authorities and universities on subsidy control issues.
Weightmans LLP
handles debt recovery matters for clients across a range of industries, including utilities, local government and other public sectors. Practice head
Andrew Cox
 is renowned for providing solution-based and technology-led advice acts for clients in banking, utilities and transport. Co-head and consultant
Mark Burch
has particular expertise in dealing with complex defended actions and the use of insolvency procedures to assist in the collection of debt.
The health and safety specialist team at
Weightmans LLP
has niche expertise in areas such as environmental and business crime, as well as the ability to defend and prosecute cases involving health and safety, trading standards, and fire and food safety. Its clients include national charities, educational institutions, local authorities, sports teams, and insurance providers.
Dewi Ap-Thomas
leads the regulatory team and is highly regarded for his criminal and coronial advice, while senior partner
David Lewis
covers health and safety enforcement actions, having acted as both defence and prosecution, with additional expertise in corporate and gross negligence manslaughter investigations.
Weightmans LLP
handles clinical claims for NHS trusts and primary care beneficiaries (GPs), as well as numerous medical malpractices claims for insurers. The team is noted for its work on birth and brain injury cases, organ transplant and blood donor issues well as national inquires.
Richard Jolly
co-heads the Liverpool office alongside
Vicky Morris
, with the latter recognised for her work on blood donor and organ transplant cases.
Ian Critchley
handles a range of matters including high-value birth injury work, while Lisa Spencer works on prison healthcare claims. On the personal injury side, the practice specialises in casualty, disease, motor, public authority and large loss claims. Co-heads
Peter Forshaw
,
Jim Bryant
,
Peter Wake
 and
Suzanne Milne
all oversee northwest based sub-teams.
Roddy MacLeod
 is recognised for his work on stress claims, while
Louise Mutch
handles complex catastrophic injury cases.
David Holt
specialises in non-indemnity insurance work.
Weightmans LLP
's professional risk department specialises in defending claims made against solicitors and construction professionals, in particular architects, engineers and design and build contractors. The practice also acts for a number of high-profile insurers.
Mickaela Fox
heads the team, with expertise in solicitors' and valuers' indemnity claims and regulatory work. Co-head
Mike Grant
and
Alex Marler
focus on defending claims against construction professionals and insurance coverage work. Associate
Pamela Freeland
is recommended for dealing with professional indemnity claims.
Weightmans LLP
is highly experienced in advising on international family law, as well as pre- and postnuptial agreements and children work. The team is noted for its work on behalf of LTBTQ+ families, as well as its mediation expertise. National team leader
Emma Collins
 advises on relationship breakdown and children work, while
Carole Atkinson

is a key contact regarding onshore and offshore trusts and prenuptial agreements involving multiple jurisdictions. Liverpool team leader
Fiona Davidson
 specialises in children law and financial matters involving relationship breakdown, while
Fiona Turner
 exclusively covers family law issues. Associate
Rachel Lim
 is noted for advising on divorces involving insolvency and bankruptcy.
The
Weightmans LLP
practice is primarily noted for its focus on higher education, regularly assisting universities with large strategic projects, including academy-industry joint ventures as well as with employment issues and construction projects. The team also advises on students' claims as well as highly sensitive situations such as on-campus deaths and suicides. Based in Manchester, practice head
Martin Vincent
focuses on joint ventures, collaboration, income generation and procurement arrangements while
Josh Conroy
specialises in high-value litigation and contractual claims. Employment lawyer
Claire Hollins
departed the practice in July 2021.
Praised as '
strong across the board
', the practice at
Weightmans LLP
is able to provide full support to health bodies, from employment disputes to judicial reviews. The team is noted for its support of clients on complex strategic issues as well as a number of high-profile inquiries.
Richard Jolly
 leads the national health work, and acts for NHS trusts in particular.
Dewi Ap-Thomas
oversees the regulatory team while
Emlyn Williams
 focuses on employment issues for health clients.
Weightmans
' Newcastle-based practice handles an array of high-volume matters including complex multi-party claims as well as high-profile, sensitive issues. The team supports various professionals such as engineers, inspectors and contractors in addition to defending insurers in direct claims.
Richard Palmer
, who heads up the practice, is experienced in dispute resolution tactics and an accredited mediator. Key partner
Anne-Marie Knight
 draws on over 30 years of experience in professional indemnity while principal associate
Tom Thurlow
contributes strengths in professional negligence construction disputes. Barrister 
Amy Nesbitt
 was promoted to the partnership in May 2021.
Weightmans
handles a varied caseload for a client base of national and multinational corporations encompassing covenant enforcements, possession claims, service charge disputes, dilapidation claims and contested lease renewals. The group is also notably active across the energy, construction, education and leisure sectors and counts Northern Powergrid, the University of Sunderland and Camerons Brewery as clients. Team head
Christopher Graham
regularly acts for energy clients and advises on injunctive relief, while, at principal associate level,
Jill Dalkin
has experience in lease covenant breaches and
Mark Reeves
 acts for utilities companies.
Combining commercial and corporate expertise with know-how in IT and telecommunications, the team at
Weightmans
 supports technology businesses from commercialization of their technology to securing an exit. In line with the corporate team's strengths in acting for venture capitalists and accelerator programmes focused on technology businesses, the practice is also active at the nexus of investment and technology.
Paul Wigham
leads the Newcastle practice, he is specialised in acquisitions and disposals as well as private equity investments, as is
Duncan Reid
, a key practitioner on the team.
Weightmans LLP
is home to a '
really strong team that is tenacious in its approach'
. It remains appointed to all NHS Resolution panel lots which includes advising on clinical claims for NHS trusts and primary care beneficiaries and also handles numerous medical malpractice claims for insurers and independent practitioners.
Tony Yeaman
 and
Deborah Bannister
are both NHS Resolution nominated partners while
Jasmine Armstrong
has advised on numerous defendant clinical negligence actions for NHS Resolution.
Sarah Hopwood
heads the healthcare fraud service while the personal injury practice is likewise large and highly regarded, acting for most major insurers and 1/3 of FTSE 100 companies.
Chris Webb-Jenkins
is an experienced advocate and has particular expertise in group actions whereas
Navdip Wilson
 has particular strength in various areas such as chronic pain claims.
Henry Bermingham
is a known name for his handling of social care abuse/inquiry matters.
David Tuck
 is a key member of the disease team while
Penelope Marshall
 handles a wide range of litigation on behalf of local government and public sector clients as well private care home and educational bodies.
Bruce Ralston
is adept at advising on sports liability and frequently advises insurers, sports governing bodies and sports companies/organisations on a whole host of issues. The team was pleased to add
Nicola Pegg
to its ranks from
Bevan Brittan LLP
.
Weightmans LLP
 advises a range of professionals, especially in the legal, medical/health and accountancy fields, on partnership disputes and transactional matters. It also routinely assists clients on restructurings. The team advises on the incorporation of new LLP vehicles; restructuring and insolvency issues and risk and compliance audits. Team head,
Andrew Cromby
is highlighted by clients for his partnership and litigation skills combined with being '
brilliant with clients
' and
Edwina Farrell
specialises in medical partnerships.
Richard Corran
and
Michelle Garlick
(both based in Manchester) are key partners in a national team that includes specialists in Liverpool.
The
Weightmans
team, which is led by
Rachel Kneale
, was boosted by the firm's merger with RadcliffesLeBrasseur in March 2022. The team's caseload regularly sees it defending claims in court, though the team does also have a reputation for its expertise in mediation and ADR. It acts cases in the multi-millions, involving catastrophic birth injury and cerebral palsy, obstetric, psychiatric and dental injury, as well as delayed treatment. The
'hugely knowledgeable'
Warren Forsyth
leads the GP-focused sub-team, dedicated to handling GP claims, often with multi-defendant components. '
Fantastic
' legal director
Isobel Michie
is also recommended.
The
'dynamic and diverse'
large loss and technical team at
Weightmans LLP
in London is led by the
'fantastic'
Elaine Chapman
, who has a strong reputation for catastrophic injury work and vast experience handling issues of care, statutory funding, rehabilitation and accommodation. The team deals with high-value, serious injury and industrial disease, as well as employers' and public liability matters and complex motor incidents. Notably, principal associate
Phillip Bratt
is assisting with the defence of Cornwall Council against a fatal road traffic claim, which is awaiting approval at the Supreme Court. In addition,
Nicholas Richards
has a strong reputation in cases concerning accidents which took place abroad. Factors often involved in the matters the team defends include severe injury, paraplegia and tetraplegia, amputation, severe brain and spinal injury, and fatal claims. Associate
Shaun Lavery
, described as
'a true natural with tremendous skill',
is one to watch in the team.
The '
incredibly well-organised
' team at
Weightmans LLP
  is headed by the
'top notch private client lawyer
'
Jonathan Shankland
. The team is lauded for being
'fast, effective communicators and real problem solvers
'. It has an impressive client list of entrepreneurs, heritage estates, royal families, dignitaries, lottery winners and sporting stars. Shankland is particularly known for his offshore tax and estate planning practice having built up an extensive network across Europe, South East Asia and the Middle East.
Patrick Malone
is a leading figure in the firm's estate administration department.
Arshoo Singh
has extensive experience on a broad range of cross-border and UK succession and taxation issues.
Weightmans
advises a large number of universities on matters largely related to development and expansion.
Martin Vincent
advises on acquiring collections and the establishment of institutes, which has involved working across jurisdictions.
Susan Matthews
deals with policies related to anonymous reporting and complaints. Principal associate
Melanie Steed
joined from the University of Leeds, where she was an in-house lawyer, in August 2021.
Following a merger with RadcliffesLeBrasseur, the healthcare team at
Weightmans LLP
has significantly bolstered its offering, with a strong national presence across nine offices. The team has expertise handling public inquiries, acting for the NHS in a number of high profile matters, including the infected blood inquiry. As well as this, the firm is known for a strong GP practice, led by
Edwina Farrell
, and its handling of more niche commercial work around procurements, FT constitutions and reconfiguration of services.
Richard Jolly
is the national head of healthcare and is the client partner for a number of NHS Trusts.
Rachel Kneale
specialises in handling clinical negligence claims of the highest value, including obstetric, neurological and other catastrophic injuries. From the Radcliffes side,
Andrew Parsons

has joined as a senior partner, specialising in health and social care law and regularly advising public and private bodies on care homes law, mental health law and judicial reviews.
Weightmans
' local government team is known for its expertise in handling matters relating to public service transformation, devolution, regeneration projects and large employment projects. As well as a growing social care team, the team also works on investigations, commercial agreements and property transactions. Liverpool-based team leader
Simon Goacher
leads on a number of significant housing projects and frequently advises clients on governance and vires issues including independent reviews on sensitive and high profile issues. In Leeds,
Stephen Johns
' practice encompasses a range of sectors, with a particular expertise on PPP and PFI projects.
Under the leadership of Haydn Rogan, the Weightmans LLP team expertly advises on the tax aspects of corporate acquisitions, disposals and restructurings. Assisting owner-managed businesses with the design and implementation of employee incentives is another area of strength, as is providing tax support to other professionals, including accountants.
Weightmans LLP
's well-established offering services a broad and diversified client base, which spans large corporates, owner-managed businesses, local authorities, and private individuals. The manufacturing and education sectors are ones in which the team is seeing an increasing level of instruction. Co-heads
Sarah Conroy
and
Andrew Roberts
are both noted for their expertise in commercial contract disputes; under their guidance, the team is renowned for being '
able to handle the most complex and challenging litigation
'. Principal associate
Michelle Connor
completes the roster of recommended practitioners.
Weightmans LLP
is noted for representing clients before the Supreme Court, Employment Tribunal, and Employment Appeal Tribunal, often regarding complex discrimination claims. The team also advises on redundancies and restructurings, TUPE transfers, and the employment aspects of corporate, commercial and real estate transactions.
Emlyn Williams
 is highly regarded for his work on whistleblowing and discrimination matters.
Lee Rogers
and
Jon Gregson
were both promoted to partner in May 2021, with Rogers specialising in large-scale restructures and industrial relations, while Gregson is highly experienced in complex Employment Tribunal litigation.
Sophie Fulwell
made principal associate in August 2021.
Weightmans LLP
 advises employers, trustees, and pension providers, as well as clients in local and central government on all pensions-related matters, including winding up of pension schemes and risk management. Practice head
Mark Poulston
advises on risk reduction projects, pensions disputes, and pension-related matters concerning corporate transactions.
Jane Marshall
 is highly experienced in the intersection of employment and pensions law, covering areas such as education sector pensions and public sector scheme changes and outsourcing.
The specialist private client team at Weightmans LLP advises business owners on general succession planning, including the establishment of lifetime trusts. Practice head Richard Bate is a key contact regarding estate and trust planning, as well as FICs and tax mitigation matters, while Sarah Louise Walker and associate Lorraine Wilson focus on complex trust administration matters. Principal associate Sally Cook is another name of note. John-Paul Dennis departed in January 2022.
A broad spectrum of support services to local authorities is at the core of
Weightmans LLP
's practice, ranging from regeneration projects and property transactions to procurement issues. The team also has capabilities  in issues of child care and adult social care.
Simon Goacher
leads the team, with significant experience on governance and conduct investigations involving members of local authorities. Key practitioner
Vincent King
is an experienced projects and commercial lawyer, while former BLM public sector head
Paul Tarne
joined the team in summer 2022.
The commercial property team at
Weightmans LLP
takes on a wide range of matters, working with clients across sectors including energy, retail and leisure.
Andrea Steventon
acts for clients in the manufacturing and industrial sector, from multinational developers to smaller regional businesses.
Karl Jackson
 co-heads the team with Steventon, specialising in city centre regeneration projects as well as regular landlord and tenant matters.
Clive Bleasdale
 brings a wealth of experience to the team, acting for Liverpool City Council on major development projects, and former practice head
Janice Weatherly
 continues to provide services to education institutions, owner managed businesses and private healthcare clients.
At Weightmans LLP, Simon Colvin leads on environmental and energy sector work, as well as heading up the firm's own ESG group; according to one client, his approach to these areas is 'constantly praised by directors and senior leaders in the business'. The team also fields infrastructure and urban extension specialist Lee Gordon, who is able to 'get to grips with the detail at the same time as taking a strategic overview', and regularly advises on the most complex residential projects both locally and nationally. Public sector mandates, including contentious issues, are also frequently handled by the department.
Fielding a team that is '
always on the ball and knows the minute detail of every claim
',
Weightmans LLP
acts for a growing roster of housing associations with key examples including Clarion Housing Group, Gentoo and Midland Heart. The team handles the full spectrum of public sector and social housing work spanning real estate issues, litigation, employment work and financing mandates.
Sian Evans
leads the group, which benefits from the expertise of principal associate
Matthew Wilson
 .
Weightmans LLP
is instructed by vendors and purchasers of software systems within the private and public sectors, including niche software providers, major video games, NHS bodies, insurance organisations and police authorities. The Manchester-based
Sean Crotty
leads the team and is recognised for his expertise in data protection.
Sarah Walton
, also head of the firm's national corporate, commercial and wills, trusts & estates teams, handles corporate finance matters for technology companies from the Liverpool office.
John Schorah
is noted for his work within the video games industry.
Victoria Robertson
departed the firm in April 2022.
Weightmans LLP
is recognised for its work in relation to interactive video games and celebrity image licencing. The practice is also intructed by  clients within the education, funding and pharmaceutical sectors. Practice head
Sean Crotty
handles a wide range of issues, including major video game development contracts, licensing matters, image rights and recording agreements. Managing partner
John Schorah
offers extensive experience in corporate transactional and commercial contract work, particularly within interactive video game industry. Principal associate
Tom Trowhill
, also manager of the national commercial team, splits his time between the London and Liverpool offices. Commercial specialist
Victoria Robertson
departed for
Trowers & Hamlins LLP
in April 2022.
Weightmans LLP
's core areas of strength include regulatory road transport, public inquiries, operator licence compliance, motoring offences, DVSA investigations and prosecution. The firm also has a road regulatory team that offers comprehensive advice to clients, including advising clients on commercial fleet risk and representation of drivers involved in fatal collisions. The transport and logistics practice is now led from London by
Lili Oliver
, a criminal regulatory specialist who joined the firm in mid-2021; key lawyers in the North West are primarily based in Liverpool, including marine specialist
Mike Burns
.
Under the leadership of
Duncan Reid
, who '
offers a very client centric service
',
Weightmans
' corporate practice in Newcastle takes a sector-focused approach to its transactional work, excelling in the technology, finance, private equity and franchise arenas.
Marc Allison
is the key contact for corporate finance work and joint venture transactions, while
Paul Wigham
focuses on private equity investments, particularly those involving early-stage companies, and principal associate
Kirsty Adamson
 is active in the financial services space.
With '
a refreshing willingness to collaborate
',
Weightmans
' Newcastle practice sits as part of the firm's wider litigation North team, which acts for national and global corporations in data theft and fraud issues, boardroom disputes, contract litigation and claims in the energy and TMT sectors.
Andrew Cox
leads the group from the firm's Birmingham office; key names on the ground in Newcastle include regional office head and fraud specialist
Christopher Graham
, principal associate
Jill Dalkin
and
Anthony Rance
, who splits his time between Newcastle and Leeds.
Praised for its
'first rate
' technical knowledge, the Newcastle practice at
Weightmans
 acts for a diverse client base of local, national and international corporates, senior executives, charities and individuals. The team regularly cooperates with corporate colleagues on complex transactions and also has particular expertise in post termination restrictive covenants litigation.
Christopher Graham
is experienced in representing clients before the employment tribunal, employment appeal tribunal and the High Court while Newcastle and Leeds-based principal associate
Kerry Waters
 undertakes contentious and non-contentious work.
Weightmans
 counts clearing banks, building societies, asset financiers, venture capitalists, private equity companies and borrowers on its client roster, and takes a cross-departmental approach to financing work. The team assists with a broad range of issues including financing transactions, crowd funding issues and restructurings, and also benefits from the finance expertise in the firm's property group. Corporate lead
Duncan Reid
heads up the group, and
Paul Wigham
 advises on venture capital mandates.
Weightmans LLP
leverages a strong reputation regionally and nationally and is hailed as '
excellent
'. It fields lawyers adept in different aspects of environmental and business crime, acting on both the defence and prosecution of matters such as trading standards, health and safety, fire and food. In addition, it defends a significant number of commercial fleet risk clients.
Andrew Brammer
's experience spans inquests, formal health and safety investigations and prosecutions as well as health and safety compliance. Associate
James Muller
 and principal associate
Tom Boulton
 are also lauded for their work in this area.
Weightmans LLP
's team leverages both a national and cross-border reach and is led by Manchester-based
Emma Collins
. It has been expanding its national mediation practice and has particular expertise in nuptial agreements, the treatment of inherited wealth and other issues such as onshore and offshore trusts, pre-marriage acquired assets and co-habitation issues. Consultant
Fiona O'Sullivan
is a key figure who advises on the financial aspects of relationship breakdown meanwhile principal associate
Tania Derrett-Smith
is well-versed in financial remedy proceedings and children matters.
Weightmans LLP
is especially known for its expertise in public inquiries. Beyond this, the team is experienced in judicial reviews, employment disputes, estates management and governance reviews.
Mike Clifford
 is a specialist in joint ventures, due diligence projects and reorganisation activity.
Deborah Bannister
 and
Tony Yeaman
 focus on clinical negligence claims.
Jasmine Armstrong
 has vast experience on GDPR and discriminatory claims, as well as clinical negligence matters.
Weightmans
 is
'committed to really excellent client care'
, providing a full service to a range of clients that includes public sector bodies, local authorities and blue chip corporates. Practice head
David Lewis
splits his time between Leeds and Liverpool and is a
'stand out member' 
who advises in corporate and gross negligence manslaughter investigations as well as sensitive jury inquests. Principal associate
Anna Naylor
 is noted for her expertise in food safety matters.
Weightmans
' personal injury team is jointly led by
'effective and tough negotiator'
Helen Brown
and seasoned specialist
Blaise Smith
. The group acts for several of the UK's leading insurers and has experience in casualty, disease, motor, public authority and large loss claims.
Jim Byard
is an occupational disease claims expert, while
Lindsay Staddon
has extensive experience in catastrophic injury claims.
Weightmans
is noted for its expertise in large-scale energy infrastructure projects and residential developments, as well as for its work on compulsory purchase orders and challenges to judicial reviews. Praised for his '
ability to give advice on complex issues in a practical and accessible way
', practice leader
Lee Gordon
 has experience in infrastructure projects and residential development schemes.
Bob Pritchard
 left to
Shoosmiths LLP
in April 2021, while
Michelle Spark
joined from
DWF
 in October 2021 and focuses on the planning aspects of regeneration and infrastructure projects.
Weightmans LLP
and RadcliffesLeBrasseur have recently completed a merger. The combined group acts on a wide range of health and welfare as well as property and affairs matters for a large number of local authorities, NHS trusts, private health and social care providers. In addition it recently added
Robert Rushton
 to its ranks from
Ward Hadaway LLP
.
Weightmans LLP
offers clients a range of water-related services, advising on regulatory and competition matters and assisting water and sewerage companies in meeting their statutory duties. Team leader
Clive Mottram
, who joined the firm in 2021, is a water specialist with over 35 years of in-house and private practice experience. He is an expert on water legislation and advises major water companies on their powers and duties with regard to regulators and customers. Environmental law expert
Simon Colvin
heads the energy and utilities team and advises companies as to their duties in regard to environmental protection regulations and enforcement actions.
Navdip Wilson
is recommended for contentious matters.
Weightmans LLP
 handles the full array of high-end residential property matters for owner-occupation, investment and development by UK and offshore clients with particular expertise in leasehold enfranchisement.  Practice head
Karen Mayne
is well-regarded for her work in this area. Clients include landed estates, high-net-worth owners, occupiers, investors and property companies.
At
Weightmans LLP
, corporate and commercial work is overseen by
Seray Kitchingman
and
Tom Trowhill
, respectively. The firm continues to be known for its private company M&A work and is increasingly making a name for itself in cross-border mandates. Competition law expert
Laurence Pritchard
and managing partner
John Schorah
are both recommended, as is principal associate
Michael Murphy
.
Under the guidance of '
great point person
'
Sarah Walton
and owner-managed-business expert
Paul Raftery
, the corporate offering at
Weightmans LLP
assists clients from the technology, healthcare, utilities and waste, manufacturing and financial services sectors with the full gamut of transactions, including acquisitions, disposals, and venture capital deals. On the commercial side,
Martin Vincent
and
Vincent King
take the lead; in this sphere, the firm is particularly renowned for its work within the public sector.
Weightmans LLP
's '
exemplary
' team is noted for its '
unique ability to adapt and pivot in any situation
'. Manchester office head
Carole Spiller
brings a particular expertise in professional negligence claims to her role. Corporates, owner-managed businesses, companies, entrepreneurs and high-net-worth individuals particularly value
Damian Carter
's provision of '
a cool head in a crisis
', while
Richard Corran
is singled out by one client for his capacity '
to get the best possible outcome in any given situation
'. In May 2021, the group was further strengthened by the arrival of principal associate
Victoria Brickell
, formerly of
DAC Beachcroft LLP
.
The property litigation team at Weightmans LLP handle real estate disputes work for commercial developers and investors, and local government bodies. Experienced litigator Sian Evans heads up the practice with experience in advising commercial and residential clients. Peter Hall has a particular focus on high value landlord and tenant disputes and telecommunications law, while Karen Neald has expertise in claims for adverse possession and trespassing.
Weightmans
' sectoral expertise encompasses matters in the infrastructure, energy, education, retail, leisure and social housing industries, and the practice is also a key name for housebuilder clients. Key names in Newcastle include principal associate
Helen Warren
, who handles landlord and tenant matters.
David Tabinor
 oversees the practice from Liverpool.
The '
approachable, adaptable and professional
' practice at
Weightmans
focuses on contentious mandates in the construction arena, particularly professional negligence claims, acting for public bodies, developers, contractors and insurers in litigation, mediation and arbitration proceedings. Sitting within the wider national practice, key names in Newcastle include professional indemnity specialists
Richard Palmer
and
Anna-Marie Knight
, and principal associate
Natalie Keyes
.
The versatile team at
Weightmans LLP
has an established and growing client base in the hospitality and leisure sectors and also fields a dedicated equal pay offering. Under the leadership of
Jawaid Rehman
, it has a strong reputation too in the education sector and for its work with embassies, also routinely conducting local government and police matters.
Andrew Forrest
, who is a qualified mediator, was promoted to the partnership and is also an experienced advocate in the employment tribunal.
Weightmans LLP
's Leeds offering is headed by
Matthew Morton
. The team acts on high-value, often multi-jurisdictional, complex disputes. Its workload predominantly consists of Inheritance Act claims, will validity cases and various administrative claims involving estates. Many of its lawyers are STEP qualified. In addition, the team advises on breach of trust actions, relating to trusts and proprietary estoppel claims.
The regulatory services department at
Weightmans
acts frequently on behalf of care homes, schools and healthcare bodies. The team is comprised of health and safety regulatory specialists, both defending and prosecuting matters such as trading standards, fire and food.
Crispin Kenyon
is head of the London practice, with experience running highly charged and high profile inquests within the construction, waste, printing, transport, schools and care home sectors.
Dewi Ap-Thomas
is the national head of regulatory, specialising in work in the criminal and coronial jurisdictions. Senior partner
David Lewis
is highly experienced handling safety enforcement actions for both defence and prosecution.
Weightmans LLP
is active in defending claims in the construction, cyber and financial services sectors. The firm has been heavily involved in defending a large number of cladding-related claims post-Grenfell on behalf of construction professionals.
Quentin Fox
acts on behalf of insurers and has over thirty years experience in the field.
James Denison
has a focus on the financial services and construction industries. Legal director
Eleanor Kilner
 is regarded for her work in niche areas of professional negligence including auctioneers, matrimonial and interior design.
Weightmans
, which recently merged with RadcliffesLeBrasseur,  has a '
particularly user-friendly
' team which is ably led by
Jonathan Shankland
,
Dominic Green
and
Nigel West

. The skilled team advises on all aspects of contentious trusts and probate and acts for executors, administrators, beneficiaries and dependants on a range of high-value and complex trusts and estate disputes in the UK and overseas. It is particularly skilled at handling cases such as claims for reasonable financial provision under the Inheritance Act as well as challenging wills on various grounds.
The team at Weightmans LLP draws in high-net-worth and high profile work under the direction of Caroline Penfold, who led the practice at RadcliffesLeBrasseur prior to the recent merger of the two firms. Penfold advises on all aspects of private family law from pre-and post-nuptial agreements and cohabitation agreements to complex financial and property cases involving substantial assets in an international context. Other primary areas of focus include advising on disputes over children, domestic violence and emergency injunctions. It is a 'partner-led family practice that more than holds its own reputation wise. It is a top-notch alternative to the big City firms'.
Weightmans LLP
's media & entertainment practice has a strong IT angle, advising media companies on a range of commercial matters. On the commercial side, the team is led from Liverpool by
Sean Crotty
who focuses his expertise on agreements pertaining to interactive entertainment, talent rights, and the music industry. Managing partner
John Schorah
is deeply ingrained into the interactive entertainment sector where he advises clients on both corporate and commercial matters.
Weightmans LLP
sits on several aviation underwriter panels and acts for airlines such as Wizz Air, Condor Airlines, Flybe and Jet2. Practice head
Andrew Krausz
specialises in aviation litigation work and handles a broad range of related claims.
Adam Baker
strengthened the practice with his arrival from
Clyde & Co
.
Weightmans LLP
's banking and finance team is known for its excellent public sector financing group, which has advised on major social housing, green finance, and Covid-19 business interruption lending matters. It also offers a traditional financing experience, serving on panels for numerous major banks.
Patricia Grinyer
 leads the team from Manchester and offers unique services advising funds on the impact of Brexit.
Gary Jones
 offers borrowers expertise on state aid compliance.
Weightmans LLP
's real estate team has a broad range of expertise, notably handling numerous significant regional and national regeneration projects. Team co-head
Andrea Steventon
has a particular specialism in property development and also leads the national practice.
Karl Jackson
acts as national head of the firm's Built Environment group and is regularly instructed by local authorities on regeneration work.
The practice at Weightmans LLP is headed up by leading practitioner Colette Morgan-Ford, who regularly advises contractors on cross-jurisdictional disputes and provides strategic advice. Tom Collins, described as 'truly exceptional', manages the team nationally with a focus on contentious work for clients in the public and private sectors.
Weightmans LLP
 offers '
a
dedicated and highly efficient team with knowledge in the insurance industry
' according to clients, and is noted for its handling of historic abuse and neglect claims as well as catastrophic injuries. Spearheaded from Glasgow, the practice is jointly managed by
Pamela Stevenson
and
Seonaid Busby
.
Glasgow-based solicitor advocate
Noel Ferry
leads the family practice at
Weightmans LLP
which has experience advising on pre- and post-nuptial agreements, assets and child-relocation issues. Ferry has an extensive track record litigating complex cohabitation claims and advising on treatment of inherited wealth.
At national firm
Weightmans LLP
,
Cassandra Auld
is a development and investment specialist who often handles acquisitions, disposals and lettings within the hotels and leisure space; she leads the practice, receiving finance expertise from
Andrew Warren
 and disputes capabilities from
Claire Thornber
. Other fields of activity include healthcare, higher education, energy, infrastructure and retail.
Weightmans
' employment, pensions and immigration group handle a mixture of litigation, projects and risk management work. It has particular expertise within the transport and logistics sector and is adept at handling industrial disputes and senior level organisational change management.
Ben Daniel
 leads the team that includes the 
'outstanding
' principal associate
Nick Newman
and data protection and immigration expert
Ross Hutchison
.
Weightmans LLP
 recently bolstered its Leeds offering with the hire of former
Knights plc
and Keebles partner
Antony Ball
. The team's workload predominantly involves advising on high-value financial remedy cases, with notable experience in non-traditional family structure cases. In addition, it acts on complex and sensitive children matters.
Weightmans
' property litigation team acts for clients across the hotels, licensed and leisure industries, including Punch Pubs & Co, Fuller Smith & Turner and Camerons Brewery, among others. Also recognised for its expertise in the education and social housing sectors, the practice is led by
Ben Mackenzie
, who counts dilapidations disputes, forfeiture proceedings and possession claims in his caseload.
Weightmans LLP
continues to diversify its offering with a steady stream of instructions in D&O, cyber and aviation, complemented by its existing reputation for insurance work in the property, construction and financial services.
Rob Williams
heads the practice from Liverpool where he primarily acts for composite insurers.
National firm
Weightmans
merged with RadcliffesLeBrasseur LLP in June 2022; the combined team has expertise in dilapidations, enfranchisement and residential property management.
Simon Hartley
 heads the London team. He is well versed in array of sectors including retail, healthcare and real estate.
Weightmans LLP
's strengths include ports and terminals liability issues, as well as regulatory and casualty work, where it advises clients such as ship operators, charterers and P&I clubs. The firm is regularly sought out by insurers for its expertise in shipping disputes relating to contractual claims, bills of lading, and cargo or infrastructure loss. Head of marine
Mike Burns
fields experience in drafting contracts of carriage and vessel acquisitions alongside litigation matters. Glasgow-based
Seonaid Busby
is another key contact.
Weightmans LLP
's fields a team in Glasgow which operates in close tangent with its nationwide practice. The department is instructed on OMB and SME-related M&A deals in addition to general corporate law support such as commercial contract, governance, joint venture and company law affairs. Key fields of activity include sport, IT, real estate, healthcare, insurance and the public sector.
Claire McCracken 
and
Nicola Gonnella
make up the two-partner team.
Weightmans
advises a varied client base including landlords, tenants, developers and property owners across the licensed and leisure and healthcare sectors. Practice leader
Mark Crabtree
 notably acts for pub companies, such as Punch Taverns, Greene King and Admiral Taverns, and advises on estate management, lease work and issues involving landlords and tenants.
Weightmans LLP
 acts for insolvency practitioners and individuals in the financial, legal, construction, property, energy and insurance sectors.
Charles Boyne
is an insolvency specialist;
Andrew Cromby
is '
a skilled commercial litigator
'; and
James Denison
acts in professional and management liability claims. Principal associate 
Simon Adam
is London litigation team manager.
For the 'pool of talented lawyers' at Weightmans LLP, statutory public inquiries are the core focus; the firm is typically involved with all major examples of such work at any given time, with current highlights including representation of participants in the Manchester Arena Inquiry and Undercover Policing Inquiry. Martin Forshaw, Hannah Walsh and Martin English are the key senior names to note. Principal associate Simon Cheverst joined from DAC Beachcroft LLP in August 2021.
Weightmans LLP
's core areas of strength include regulatory road transport, public inquiries, operator licence compliance, motoring offences, DVSA investigations and prosecution. The firm also has a road regulatory team that offers comprehensive advice to clients, including advising clients on commercial fleet risk and representation of drivers involved in fatal collisions. The transport and logistics practice is now led from London by
Lili Oliver
, a criminal regulatory specialist who joined the firm in mid-2021; key lawyers in the North West are primarily based in Liverpool, including marine specialist
Mike Burns
.
At
Weightmans LLP
, corporate and commercial work is overseen by
Seray Kitchingman
and
Tom Trowhill
, respectively. The firm continues to be known for its private company M&A work and is increasingly making a name for itself in cross-border mandates. Competition law expert
Laurence Pritchard
and managing partner
John Schorah
are both recommended, as is principal associate
Michael Murphy
.
Weightmans LLP >
Firm Profile
Weightmans is an award-winning UK law firm, employing more than 1,200 people. The firm has grown rapidly because of its focus on two key aspects of its business: its clients and its people.
The firm: Weightmans' people are determined to achieve the best result for their clients. The firm monitors results to provide value that can be measured – ensuring clients come back time and time again and that it is their preferred choice of legal service provider. As such the firm recognises the importance of its people enjoying what they do. That's why it is committed to creating a friendly and inspiring working environment.
Types of work undertaken: The firm's practice is structured into six key segments: built environment, corporates, insurance, owner managed businesses (OMB), private client and public bodies.
In brief, the firm offers a formidable reputation and heritage in insurance in which it is a leading national player; a substantial and diverse range of commercial services for public sector bodies, large institutions, owner-managed businesses and plcs; an impressive reputation in the public sector market, acting for many local, police and fire authorities and a range of NHS trusts, and a full family and private client service, including wills, tax, probate and residential conveyancing.
Weightmans is a national firm with international reach, with an extensive informal network of law firms in most foreign jurisdictions courtesy of its membership of Insurance Law Global (ILG) and Legalink.
Clients: the firm's clients include insurance companies, public sector organisations, UK plcs, multinational companies, education establishments, private individuals, SMEs and owner managed businesses.
Other offices: Birmingham, Glasgow, Leeds, Leicester, London, Manchester
Main Contacts
| Department | Name | Email | Telephone |
| --- | --- | --- | --- |
| Managing partner | John Schorah | | |
| Senior partner | David Lewis | | |
| Built environment | Karl Jackson | | |
| Corporates | Tim Lang | | |
| Insurance | Rob Williams | | |
| OMB | Paul Raftery | | |
| Private client | Carole Atkinson | | |
| Public bodies | Martin Forshaw | | |
Lawyer Profiles
| Photo | Name | Position | Profile |
| --- | --- | --- | --- |
| | Sarah Al-Talib | Sarah is an experienced defendant clinical negligence Principal Associate acting on… | View Profile |
| | Jeremy Arnold | Jeremy specialises in acting on professional indemnity claims on behalf of insurers.… | View Profile |
| | Kulraj Arri | Kulraj has over 20 years PQE all gained in leading City… | View Profile |
| | Luiza Balan | Luiza trained at Weightmans and qualified into the London litigation team,… | View Profile |
| | Christina Bateman | Christina is an Associate in the London Healthcare Team. She qualified… | View Profile |
| | Phillip Bratt | Phillip is ranked as a "Rising Star", "Key Lawyer" and "Recommended"… | View Profile |
| | Elaine Chapman | Elaine joined Weightmans in 1989, qualified in 1994, and was made… | View Profile |
| | Emma Cochrane | Emma is an experienced insurance litigator specialising in property damage claims… | View Profile |
| | Matthew Collings | Matthew is a Principal Associate based in Weightmans' London office, having… | View Profile |
| | Andrew Cromby | Andrew has over 25 years' experience in commercial litigation and dispute… | View Profile |
| | Chris Doran | Chris specialises in all forms of construction and engineering disputes, both… | View Profile |
| | Mark Fitzgerald | Mark joined Weightmans as an Associate in October 2018. He has… | View Profile |
| | Nick Fothergill | Nick is a corporate lawyer specialising in mergers and acquisitions, joint… | View Profile |
| | Luke Gleeson | Luke is a Principal Associate in the London Healthcare team who… | View Profile |
| | Kathryn Hinchey | Kathryn joined Weightmans in 2008 and is a Principal Associate in… | View Profile |
| | Emma Jeffries | Emma Jeffries is an associate solicitor and costs lawyer within the… | View Profile |
| | Jim Jordan | Jim advises on all aspects of non-contentious matters in the construction… | View Profile |
| | Catherine Kearney | Catherine joined the Large Loss team in London in March 2019.… | View Profile |
| | Crispin Kenyon | Admitted in 1980, Crispin was  a partner from1986 and joined Weightmans in… | View Profile |
| | Eleanor Kilner | Eleanor has over 12 years of experience acting for major insurer… | View Profile |
| | Seray Kitchingman | Seray is a Principal Associate in the firm's corporate department, based… | View Profile |
| | Rachel Kneale | Rachel joined Weightmans in 2014 where she leads the healthcare team.… | View Profile |
| | Andrew Krausz | Andrew is recognised as a leading practitioner in the Who's Who… | View Profile |
| | Helena Liebster | Helena joined Weightmans in 2018 and is a partner in the… | View Profile |
| | Jon Lord | As a part of the niche costs team, Jon advises the… | View Profile |
| | Helen McCann | Helen was admitted as a solicitor in 1997 and joined Weightmans… | View Profile |
| | Isobel Michie | Since first qualifying as a solicitor in 1994, Isobel has acted… | View Profile |
| | Ling Ong | Ling joined Weightmans in 2008 and is a partner in the London… | View Profile |
| | Daniel Rutherford | Daniel is a Principal Associate based in our London office and… | View Profile |
| | Harvir Sahota | Harvir is an Associate in the London Healthcare team who acts… | View Profile |
| | Nicola Shand | Nicola is an Associate in the London Healthcare team and acts… | View Profile |
| | Adele Shortman | | View Profile |
| | Kate Shute | | View Profile |
| | Louise Singh | | View Profile |
| | Basiru Terry | Basiru is an Associate in the Large Loss department, based in… | View Profile |
| | Lottie Tyler | Lottie trained as a solicitor at Manches LLP (Oxford) before joining the… | View Profile |
| | Janet Wallis | Janet works predominantly on personal injury cases for defendant insurers such… | View Profile |
| | Hannah Walsh | Hannah Walsh heads the London police team. Clients describe Hannah as… | View Profile |
| | Maria Watmough | Maria is a partner in the finance team and has many… | View Profile |
Staff Figures
Number of UK partners : 197 Number of other UK fee-earners : 633