Firm Profile > Rahman Ravelli > Halifax , England
Rahman Ravelli
Offices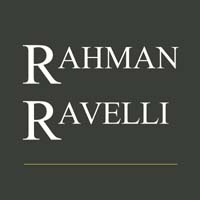 Rahman Ravelli
ROMA HOUSE
59 PELLON LANE
HALIFAX
HX1 5BE
England
Rahman Ravelli > The Legal 500
Rankings
Rahman Ravelli stands out nationally for its fraud work, with substantial expertise in white-collar crime, corporate crime, money laundering and tax evasion. The group also has a niche specialism in deferred prosecution agreements alongside a key international element to its practice, regularly handling global fraud investigations. The 'hugely knowledgeable' Aziz Rahman leads the practice, legal director Nicola Sharp specialises in fraud, civil recovery and business crime work, senior associate Lorraine Gallen handles MTIC fraud matters, and legal director Syedur Rahman - 'a creative thinker who goes the extra mile' - has notable cryptocurrency experience.
Testimonials
'Rahman Ravelli is undoubtedly the leading fraud firm in the area. It has a nationwide profile and has developed an excellent international white-collar crime pre-charge and litigation team. The extent and jurisdictional reach of the practice makes it close to unique in the North'.
'The team is uniquely close knit and inter-supportive and is able to pool complementary skills and experience to the ultimate benefits of its clients. It has expert and admirable client-handling skills, and focused and foresighted strategic awareness'.
'The firm is the leader in the field for high-value and complex civil fraud and criminal fraud proceedings in England'.
'The team is a tightknit group focused on the intersection between criminal law and civil work. Small enough to be nimble but with enough depth to handle the best cases'.
'Aziz Rahman is a standout practitioner with exceptional inter-personal skills who is able to see the heart of the case at a very early stage and prepare a strategy that gets exceptional results'.
'Aziz Rahman is hugely knowledgeable and a real fighter in protecting clients' interests'.
'Associate Nicola Sharp is a star in the making. She handles cases extremely well, has a determined approach to litigation and is never fazed no matter how complex the case'.
'Syed Rahman is a creative thinker who goes the extra mile.'
'Syed Rahman is a favourite of clients and has a charming manner. He is a master of detail and lavishes care and attention on even the smallest point to good effect.'
'Syedur Rahman is incredibly down to earth and hard working. He is a real grafter who entirely devotes himself to his cases. He is probably one of the most driven solicitors I work with.'
Rahman Ravelli >
Firm Profile
With offices in the City of London, Birmingham and Yorkshire, Rahman Ravelli is a national and international leader in serious and corporate fraud, white-collar crime, bribery and corruption, regulatory matters, complex crime, civil recovery and commercial litigation.
The firm: Since it was established in 2001, the practice has built an enviable reputation in the sectors it operates in. It has earned a strong national and international presence by defending the most significant, high-profile, multi-jurisdictional and multi-agency cases robustly and effectively and by managing high-stakes commercial litigation to obtain the best possible outcome. Its caseload here and abroad grows annually.
Its recent work includes some of the largest and most high-profile global corruption investigations, involvement in some of the UK's first deferred prosecution agreement (DPA) negotiations and cross-border investment fraud cases. It has become increasingly popular with corporates and senior executives looking to investigate and self-report wrongdoing in order to achieve a civil, rather than a criminal, solution to a problem. The firm is also utilised by corporates and high net worth individuals for its investigative and legal expertise in international and multi-jurisdictional asset tracing and recovery work.
Rahman Ravelli's track record of success, ability to recruit top-ranking lawyers, expertise and attention to detail have led to it being recommended to others by past and present clients, other law firms and professionals. Its strong, innovative and robust, proactive approach coupled with its network of worldwide experts has attracted clients from all over the world who need to resolve bribery and corruption allegations, corporate matters, tax investigations and regulatory issues. The firm is available around the clock and anywhere in the world to discuss its core specialisms of serious fraud, serious and white-collar crime, bribery and corruption and civil recovery, as well as defence against actions brought by regulatory bodies.
Types of work undertaken: The firm is known for its tenacious defence of clients' interests in the face of attacks by governments and agencies. It regularly challenges allegations made by bodies such as the SFO, NCA, FCA and City of London Police and international organisations such as Interpol, FBI, OLAF and the SEC.
Fraud: Rahman Ravelli's serious fraud expertise includes commercial fraud and business crime defence services, major tax fraud, international corruption and money laundering. SFO prosecutions are a speciality, with acquittals achieved in the UK's largest-ever investment fraud trial and many large-scale, high-profile cases. HMRC defences, MTIC fraud and BIS, DTI and OFT investigations are handled by its experts.
Bribery/corruption: Rahman Ravelli works on bribery and corruption cases here and overseas that routinely involve billions of dollars, governments and companies of all sizes and from all industry sectors. It advises international companies regarding compliance and internal investigations. The firm's client list includes corporates and professionals from all sectors, senior officials, high-net-worth individuals and members of the public being investigated by one or more agencies. Its caseload sees it representing the likes of lawyers, IFA's, accountants, surveyors and bankers, as well as those working in the health and education sectors, charities, the Royal household, forex, pensions, mining and environmental schemes, motor transport and real estate.
Property fraud: Rahman Ravelli handles many of the biggest property fraud cases, including one which almost collapsed a major high-street bank. Rahman Ravelli regularly handles FCA matters and is instructed in major investment fraud cases involving hundreds of millions of pounds.
Regulatory: The firm's regulatory department handles national and international cases; representing professionals and advising companies, including PLC's, on corporate risk. Its serious crime expertise includes experience of complex, large-scale conspiracy allegations. The firm has developed specialist knowledge in tackling covert policing evidence relating to the right to privacy; including directed and intrusive surveillance, covert human intelligence sources and entrapment issues – techniques increasingly adopted by investigative bodies. The practice has experience in the fields of abuse of process and public interest immunity. Its case of R v H and C established the law in this area in the House of Lords in 2004. The case is the leading authority on disclosure and brought about a sweeping change regarding prosecution obligations on disclosure – an area where the firm excels.
Civil recovery: Rahman Ravelli's expertise includes NCA, SFO, HMRC and CPS cases, here and abroad. Its powerful defence arguments saw it take the case of Gale to the Supreme Court and the European Court of Human Rights to protect the clients' assets. The case defined important civil recovery issues and was the first such case to reach these courts. It also handles cases that involve unexplained wealth orders, which give authorities the chance to take assets from those they suspect of wrongdoing.
Commercial litigation including civil fraud: The firm regularly and aggressively challenges worldwide freezing orders, defends multijurisdictional actions and pursues corporate wrongdoing. Rahman Ravelli is adept at bringing civil fraud proceedings and conducting asset tracing and recovery actions for clients globally.
Main Contacts
| Department | Name | Email | Telephone |
| --- | --- | --- | --- |
| Senior and managing partner | Aziz Rahman | | |
| Corporate and financial crime | Aziz Rahman | | |
| Corporate and financial crime | Nicola Sharp | | |
| Corporate and financial crime | Neil Williams | | |
| Corporate and financial crime | Syed Rahman | | |
| Complex crime | Paula Berry | | |
| Complex crime | Shaff Rahman | | |
| Asset recovery and restraint | Syed Rahman | | |
| Regulatory and commercial litigation | Syed Rahman | | |
| Regulatory and commercial litigation | Nicola Sharp | | |
| Internal investigations and risk management | Syed Rahman | | |
| Internal investigations and risk management | Nicola Sharp | | |
| Internal investigations and risk management | Aziz Rahman | | |
| Serious and general crime | Zahir Ayoub | | |
Staff Figures
Number of UK partners : 1 Number of legal directors : 3 Number of other UK fee-earners : 15
Interviews
Aziz Rahman, Senior and managing partner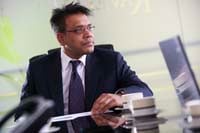 What do you see as the main points that differentiate Rahman Ravelli from your competitors?
Rahman Ravelli is known for being passionate and driven in support of its clients and for securing the best outcome in all of its cases. Whether they be the biggest global corruption cases or large, complex or multijurisdictional investigations, we get stuck in and come up with innovative strategies for them. We can call on the best QC's, experts and other professionals to build the strongest possible team for clients.
Our reputation has grown because we have been at the forefront of major cases and the big legal issues as they develop. Whether it is mounting a powerful defence in a complex case, trying to obtain a deferred prosecution agreement (DPA) for a client, carrying out internal investigations or devising procedures to prevent workplace legal problems, we make no apology for being at the cutting edge.
Satisfactory is not enough for Rahman Ravelli. We secure the very best outcome every time, either through negotiation and cooperation with the authorities or through robust, proactive defending that is bespoke to that client. This is achieved because we insist on having the best lawyers and working with only the highest-quality counsel.
This means we are in increasing demand to conduct internal investigations for corporations, professionals, directors and other senior business and financial figures.
Many in business see us as the firm to go to if they fear the effects of tighter regulation. We do what we say, have the experience and expertise to back up our claims and we deal with the likes of the SFO, FCA, NCA, City of London Police and other agencies all day, every day.
Which practices do you see growing in the next 12 months? What are the drivers behind that?
I believe we will continue our growth for the next 12 months. Simply because we have kept growing since the firm was founded in 2001. And fraud, bribery and business and financial crime have seen many changes in recent years; with new legislation and the authorities benefiting from more powers, better technology and increased cooperation between themselves.
I can see us taking on more work relating to obtaining deferred prosecution agreements (DPAs) over the next 12 months. The likely increased use of DPAs is likely to see more corporates requiring specialist legal advice on whether to seek one and, if so, how to go about it.
The past 12 months has certainly seen interesting developments in terms of DPAs:
* Three Tesco executives were acquitted of fraud that the company admitted was to blame for its accounting scandal when it reached its DPA with the SFO in 2017.
* Three former executives of Sarclad were cleared of bribery – three years after the technology company had reached a DPA regarding the allegations.
* The SFO dropped its investigation into individuals regarding systemic bribery at Rolls-Royce – two years after Rolls-Royce admitted there had been bribery when concluding a DPA with the SFO.
All these cases saw DPAs concluded for wrongdoing that nobody was convicted of – and that may see companies requiring legal expertise on the issue of whether to contest allegations rather than agree DPAs based on evidence that later proves inadequate to secure a conviction.
The SFO's August 2019 issuing of corporate co-operation guidance will see companies seeking legal assistance regarding what they need to do to be seen to co-operate with the  agency in order to obtain the most favourable outcome. The guidance states, among other things, that organisations will be expected to provide certification by independent counsel that material is privileged, should consult with the SFO before interviewing witnesses and suspects and should provide the agency with industry knowledge while under investigation. Such requirements are likely to result in many needing advice on how to both interpret and comply with the guidance in order to self-report wrongdoing.
The demand for our internal investigations services is likely to keep growing. There is also the likelihood of increased demand for representation in tax investigations; as the fall-out continues from the Panama Papers and now the Paradise Papers.
We seem to be gaining more cross-border, global and multijurisdictional work. Certainly the bribery and corruption arena is producing increasingly involved cases. Whether they be in Africa, South America or, more recently, CIS countries, such cases are touching on vitally important sectors such as energy and natural resources.
In such cases, we can utilise the international network of high-quality professionals we have developed over the years. I see that trend continuing. This is partly because investigating authorities are cooperating more and more. But it is also because we have come to be viewed by many foreign firms as the ones to go to if they want advice or assistance on a case that has a UK connection.
What is unique about business crime? And how is this reflected in your work?
Business crime is an area of law that presents many challenges. And anyone operating in this field has to not only be able to meet these challenges – they must be able to master them in order to do the very best for those individuals and corporates that they represent.
Business crime encompasses a very large and very broad range of offences. There can be civil sanctions, civil settlements and criminal prosecutions. Cases can be brought against an individual, a company or both. Investigations can be conducted by one or more agencies, those agencies can be national or international bodies and the investigations can take place in a number of countries.
All this means that any business crime solicitor who wants to be at the top of the profession has to have a wide range of skills and in-depth expertise in a number of very important areas.
It goes without saying that such a solicitor needs to know every aspect of business crime law and must be able to utilise this swiftly, intelligently and forcefully in the very best interests of their clients. They must be alert to every possibility, able to determine the next likely move by prosecutors or investigators before it has happened and capable of always acting in a way that will maximise the benefit to their clients.
A business crime solicitor has to be able to instantly pinpoint the best course of action for a client and take immediate and appropriate steps to make it happen. This is not just about using a working knowledge of the law: it is also about recognising the options available, the best way of obtaining the best option for a client and the most suitable way to challenge or negotiate with the authorities.
In business crime, there can be considerable scope for negotiation with investigators. It is vital that any business crime solicitor identifies that scope and acts accordingly to secure the best outcome. If there is little or no scope for negotiation, then the solicitor will be using their legal expertise and skill to challenge all aspects of the allegations against their client. This is about so much more than simply disputing the claims. It can be about questioning the credibility of potential witnesses or evidence, bringing legal challenges to the way the investigators have conducted their investigation, coordinating a legal defence across borders and making strong, logical arguments to explain a client's behaviour.
What must be remembered about business crime is that there can be both a criminal element and a civil element – and we manage both for clients. On the criminal side, we have a reputation for strong, intelligent representation of corporates, senior business figures and high net worth individuals who are the subject of allegations that can lead to an investigation and charges being brought.
But, on the civil side, such allegations can prompt major, high-stakes, cross-border commercial disputes between both organisations and individuals. In such situations, we have proved adept at tracing and recovering assets on behalf of those who have suffered losses and who wish to bring a civil fraud action against those they believe to be responsible. Conversely, we also have a track record to be proud of in defending the assets of those who are subject to civil fraud action as a result of being accused of being to blame for the losses incurred by others. We are also increasingly being sought to advise those who think they are about to be subject to an unexplained wealth order and / or the civil recovery powers that the authorities have under the Proceeds of Crime Act 2002 to seize assets of a company or individual that they believe to be the proceeds of crime.
What are the reasons for your firm's growth?
In answering the previous question, I explained the challenges of business crime and how solicitors working in this area of law need to respond to them. I believe that Rahman Ravelli has thrived because we have been able to identify and employ the very best people to take on those challenges and succeed.
Obviously, we insist on our solicitors having an unrivalled knowledge of their areas of law and an unbeatable ability when it comes to using that knowledge effectively. But we only want people working for us who empathise with clients and who will go about their work with a zeal and determination to do the absolute best for those who have placed their faith in us. That means developing strategies for all stages of an investigation: from assessing the best way to stop it going any further through to acting tactically and intelligently when it comes to dealing with the authorities and their approaches at any point in their dealings with our client.
On a similar note, we have also built up a network of professional experts and lawyers based abroad who approach our cases with the same principled drive and ambition to succeed. At Rahman Ravelli, we have developed in a way that has ensured that we are fortunate and privileged to team up with such fantastic, driven professionals. They share our passion to achieve the very best for our clients.
These talented and enthusiastic individuals see what we are looking to achieve in national and international cases and work with us to do everything possible to reach our goals.
As a result, anyone coming into contact with Rahman Ravelli soon comes to understand that we leave no stone unturned for those we represent. I think that our reputation for being so thorough is what has seen the firm grow. It has been a growth due to word-of-mouth recommendations coupled
with the successes we have achieved for clients.
What is the next logical step for the firm?
The next logical step is to continue to handle each and every case with the same determination to succeed that I mentioned earlier. Every day brings new cases or developments in current cases: they are the next logical steps and the most important ones.
At Rahman Ravelli, we have individuals with business expertise who handle matters such as our recent move to bigger premises in London. All such projects are carefully considered and acted upon in the way that is most appropriate for the firm.
But for myself and everyone working with me, the most important, logical steps are the ones we take for the corporates and individuals we represent. They have belief in us – and we need to make sure we obtain the absolute best outcome for them.
If we keep doing that (and I know we will) then the company will continue to grow, we will continue to receive glowing write-ups in the legal guides and I will be satisfied.
What's the main change you've made in the firm that will benefit clients?
At Rahman Ravelli, it's about working hard and working smart for those we represent. We are protecting the rights of those individuals, companies and organisations. That never changes. There is rarely the need for major change here. Our determination to be at the forefront of our profession
means we are always fine tuning rather than making major changes.
Is technology changing the way you interact with your clients and the services you can provide them?
We use technology to help us gain the maximum benefit for clients. But it does not change the personal interaction with clients; which is of paramount importance to us.
From the electronic serving of huge amounts of paperwork through to more specific analytical tools, technology is a huge aid. But it does not replace or alter either the interaction we have with clients or the services we provide.
Can you give us a practical example of how you have helped a client to add value to their business?
We defend those who are facing major threats to their livelihoods, their businesses, their reputations and even their liberty. Our work is about protecting everything that is important to them rather than any idea of "added value''.
Each case is different but our defence approach never changes. We do everything to proactively tackle our clients' accusers and the allegations they make.
Our corporate internal investigations for clients help them identify wrongdoing and those responsible. This can save them huge amounts of money, prevent damage to reputations, keep organisations functioning properly and allow individuals to keep practising without fear of
disbarment by their professional body. This all goes beyond the issue of adding value to a business.
Are clients looking for stability and strategic direction from their law firms? Where do you see the firm in three years' time?
Clients want the best possible outcome from the legal situation that they are in. We give them that.
We give them strong, intelligent representation tailored specifically to them. Stability for clients comes from us helping them understand what is happening and giving them the best chance of a positive result. Our track record shows that.
We are successful because we put together every case carefully, we appoint the right people to the team and we identify and pursue the most appropriate strategy. Stability for clients can only come from success in their case. We ensure that they have the best chance of success.
In 2022, I hope to be looking back on three more years of success and continuing our upward trajectory.
Press Releases
Aziz Rahman explains what those trading internationally need to do to ensure they are not targeted by money launderers.
With the government looking at how to change the law when it comes to prosecuting companies, Aziz Rahman considers the possibilities.
Ben Ticehurst explains why new regulations regarding company payment practices are a sharp reminder of the need to be legally compliant.
With the housing market facing further scrutiny regarding money laundering, Aziz Rahman outlines what those working in the property sector must do to stay within the law.
Aziz Rahman outlines the lessons that corporates and senior executives under investigation can learn from the huge Rolls-Royce bribery settlement.
Failure to prevent fraud and other business crime can prove costly to companies. Ben Ticehurst and Aziz Rahman consider what can be done to identify wrongdoing and the options available when it is found.
Aziz Rahman explains how the Serious Fraud Office (SFO) builds a case – and how it can be challenged.
JP Morgan is paying $264M to settle allegations of bribery over its hiring of children of key Chinese decision makers to try and secure business. Aziz Rahman explains what constitutes bribery and how to prevent it.
Aziz Rahman and Ben Ticehurst explain what you can do if you have fraud committed against you or your company.
Aziz Rahman explains why the latest pharmaceutical bribery scandal emphasises the need for companies to have a strong compliance policy.
Accountants and advisors could face tougher fines for helping clients avoid paying tax. So how can they make sure they do not fall foul of the law?
Aziz Rahman explains the difference between wrongful and fraudulent trading and outlines what those in business need to know to avoid being accused of either.
Aziz Rahman examines some of the issues involved before, during and after a company collapses.
Putting right the wrongs and minimising the damage when your company is accused of business crime.
Aziz Rahman considers whether SFO investigations could be concluded quicker.
Rahman Ravelli's Nicola Sharp and Syedur Rahman explain the importance of early legal advice when facing questions regarding a company's collapse.
Legal Developments
Syedur Rahmanconsiders the factors that determine when civil proceedings can go ahead before,or at the same time as, criminal proceedings relating to the same circumstances.
Neil Williams outlines the legal situation regarding privileged material and the most recent SFO advice on corporate cooperation.
With the Competition and Markets Authority set to gain greater powers, Rahman Ravelli's Legal Director Nicola Sharp outlines the importance of compliance for both companies and their directors.
WHAT GENERAL COUNSEL NEED TO KNOW ABOUT MONEY LAUNDERING
Nicola Sharp explains what money laundering is and outlineshow businesses can reduce the dangers it can pose.
Aziz Rahman considers why we may see an increase inunexplained wealth orders (UWO's) and the implications for law enforcement and individuals.
Tescoadmitted wrongdoing over its accounting scandal in order to obtain a deferredprosecution agreement and avoid a conviction. But with everyone charged overthe scandal having been cleared, Aziz Rahman examines whether the deferredprosecution agreement process needs revising.
With Standard Bank having become the first organisation to conclude a DPA, Aziz Rahman explains why gaining one is only the start of the challenge.
The sacking of Nissan's high-profile chairman may have beenproof that nobody is infallible. But Nicola Sharp argues that it should also beseen as an indicator that no company can be considered safe from wrongdoing.
Aziz Rahman considers the Ericsson bribery investigation and outlines how best to respond if you are investigated by more than one law enforcement agency
With Microsoft's activities in Hungary having come underinvestigation, Nicola Sharp explains why those at the cutting edge oftechnology need to be aware of the age-old dangers of bribery.
With the SFO laying down tough conditions to those seeking adeferred prosecution agreement (DPA), Aziz Rahman examines what companies need todo to have a chance of securing one.
Aziz Rahman outlines the powers and functions of the Serious Fraud Office, Financial Conduct Authority and National Crime Agency and explains how defence teams should respond to them.
Following the first conviction of a company for failure toprevent bribery, Aziz Rahman considers the implications of the case for thosein business.
With a bookmaker being ordered to pay millions for failingto prevent money laundering, Nicola Sharp and Syedur Rahman examine how thegambling industry can tackle the problem.
Aziz Rahman examines the scale of fraud in business andexplains how it can be prevented, identified and reported.
Aziz Rahman and Ben Ticehurst consider the Novartis scandaland the business restrictions on those holding high office.
With much still to be decided regarding the prosecution ofindividuals over the financial scandals at Rolls-Royce and Tesco, Aziz Rahmanexamines how the fate of investigated companies can differ to that of those whoworked for them.
Syedur Rahman and Nicola Sharp explain how corporates shouldrespond if investigated over bribery allegations abroad.
With unexplained wealth orders now part of UK law, Aziz Rahman assesses their likely effect and how people should respond to them.
With Value Added Taxnow a part of business in Dubai, Aziz Rahman and Ben Ticehurst consider theprecautions that those in business must take.
Syedur Rahman and Nicola Sharp take an overview of the Carillion crisis and explain how those who ran a failed company can defend themselves
Syedur Rahman and Nicola Sharp examine the risks of bribery in international trade and how corporates should respond if they face such allegations.
Aziz Rahman explains the latest legal test for dishonesty and its importance in investment fraud cases.
Aziz Rahman considers how anyone under investigation following the Paradise Papers leaks can mount the strongest possible defence.
With the Treasury warning about accountants' vulnerability to money laundering, Aziz Rahman examines what they can do to protectthemselves.
With deferred prosecution agreements (DPA's) now part of theFrench, UK and US legal systems, Aziz Rahman explains their value – and how toobtain one.
Syedur Rahman and Nicola Sharp look at the Financial ConductAuthority's action to tackle alleged breaches of competition law.
China is toughening its money laundering prevention by taking a closer look at many more business sectors. Aziz Rahman explains the thinking behind this – and what it means for everyone trading abroad.
Syedur Rahman and Nicola Sharp examine the merits of compliance committees and how improving your compliance measures can help you, even while you are under investigation, in global corruption cases.
Aziz Rahman explains why the SFO's enquiries into Formula One are relevant to all senior executives and corporates.
Now that the SFO's future appears assured, Aziz Rahman considers what this means for those seeking deferred prosecution agreements.
Syedur Rahman and Nicola Sharp consider how companies can minimise the problems that can be posed by health and safety prosecutions.
Aziz Rahman explains how automation can bring its own risks of money laundering – and how they can be reduced.
Ben Ticehurst explains the new powers at the Insolvency Service's disposal – and what those in business need to do to ensure they do not fall foul of them.
Aziz Rahman explains how to respond to a Serious Fraud Office (SFO) investigation in order to secure the best outcome.
Porsche is the latest car maker to be investigated over emissions test fraud. Syedur Rahman and Nicola Sharp explain the wide-ranging effects of workplace fraud and the way to eradicate it.
Syedur Rahman and Nicola Sharp consider two recent cartel cases and examine why businesses must take care not to become involved in such behaviour.
Aziz Rahman explains why the SFO's insistence that solicitors cannot be present for interviews under Section 2 of the Criminal Justice Act can be and should be challenged.
With the Directive coming into effect, Aziz Rahman examines its implications.
Aziz Rahman looks at the case of Petrofac, explains how bribery can ruin a company and emphasises what must be done to prevent it.
The huge Petrobras bribery scandal has engulfed companies in many countries. Syedur Rahman and Nicola Sharp explain what needs to be done if your company is investigated in more than one country.
Aziz Rahman outlines why allegations of corruption in football should act as a warning to everyone in business about the need to prevent wrongdoing.
Nicola Sharp and Syedur Rahman explain how changes to the way the FCA investigates cases will make it easier for companies and individuals to negotiate the best possible outcome.
With deferred prosecution agreements (DPA's) becoming more common, Aziz Rahman considers how a company under investigation can enhance its chances of obtaining one in order to avoid prosecution.
Syedur Rahman and Nicola Sharp examine the changes likely when the Criminal Finances Bill becomes law.
Aziz Rahman talks through the Act's implications for those in business in the UK.
Aziz Rahman examines what the deferred prosecution agreement the supermarket giant has reached with the SFO may mean for other corporates.
Syedur Rahman ofRahman Ravelli outlines the powers and obligations created by the Act that areset to come into force when Brexit is completed.
Neil Williams ofRahman Ravelli explains the reasons behind the UK's delayed implementation ofSCA and the effect it has on transactions that go beyond its borders.
The FCA's Guidanceprovides clarity in the evolving cryptoassets market. Syedur Rahman of RahmanRavelli explains its implications.
Syedur Rahman of Rahman Ravelli details the issues involved when more than one agency investigates wrongdoing and explains how these should be assessed by thesubject of the investigation.
Nicola Sharp of Rahman Ravelli considers the problems suffered by those who invested with NeilWoodford, criticism of the FCA's approach to the crisis and the value of newFCA rules on liquidity.
Syedur Rahman of Rahman Ravelli defines cartel behaviour and outlines the relevant legislation.
Syedur Rahman of Rahman Ravelli details the legal and practical issues affecting the freezing of virtual currencies.
Top Tier Firm Rankings
Firm Rankings