Firm Profile > Mosveldtt Law > Manila, Philippines
Mosveldtt Law
Offices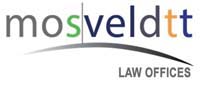 Mosveldtt Law
901, 9/F ONE CORPORATE CENTER DONA JULIA VARGAS AVENUE
COR. MERALCO AVENUE, ORTIGAS CENTER
PASIG METRO MANILA 1605
Philippines
Mosveldtt Law > The Legal 500
Rankings
Mosveldtt Law acts for companies operating in the water, petroleum, infrastructure, electronics and renewable energy industries. The team is particularly visible in the PPP market, and has recently handled a number of utilities and renewable energy projects. This included advising Laguna AAAWater Company on its joint venture with the Pagsanjan Water District (PAGWAD) for the design, financing, construction and maintenance of the water supply and sanitation facilities in the PAGWAD service area; Jerry Coloma and Aldrich Fitz Dy led the advice, with support from key associate Sheena Marie Morales. Elsewhere, Rodolfo Tuazon Jr assisted NKS Solar One in the development of a 60MW solar power plant, including advising on permitting issues and commercial viability.
Practice head(s):
Jerry Coloma; Nicholas Felix Ty; Rodolfo Tuazon Jr
Other key lawyers:
Established in 2009, Mosveldtt Law is a full-service firm that acts for a diverse range of local and multinational clients. In the field of corporate and business law, the team advises on cross-border acquisitions, joint ventures, regulatory matters, compliance and corporate governance issues. It particularly stands out for its expertise in the energy, water and utilities sectors. In one highlight, it acted for Laguna AAAWater Corporation in its contractual joint venture with the Pagsanjan Water District for the design, financing, construction and management of the water supply and sanitation facilities in Pagsanjan; Jerry Coloma and Aldrich Fitz Dy led the team. Other key contacts at the partner level include Rodolfo Tuazon, and the firm has also seen recent growth at the associate level with several recent hires.
Practice head(s):
Jerry Coloma, Nicholas Felix Ty; Rodolfo Tuazon
Mosveldtt Law 'thinks outside of the box and is creative enough to suggest a solution to the client'. It advises clients in highly technical and regulated areas, including energy, infrastructure and finance, and has recently seen an uptick in arbitration. The firm also stands out for its handling of public interest litigation. Aldrich Fitz Dy's dispute resolution expertise spans civil, commercial, criminal and intellectual property cases, including mass tort actions, environmental cases and corporate rehabilitation and insolvency. Senior associate Darwin Angeles is another key contact.
Practice head(s):
Nicolas Felix Ty; Jerry Coloma; Aldrich Fitz Dy
Testimonials
'The team has shown its resolve to use methods outside the traditional means of solving complex problems'.
'Nicolas Felix Ty, Jerry Coloma and Darwin Angeles deserve particular mention. They meet deadlines, no matter how short the time is'.
Mosveldtt Law >
Firm Profile
The firm: MOSVELDTT is a full-service law firm committed to delivering success to its clients. The firm's areas of practice underpin the main areas of business activity. The team crafts solutions for cases involving mergers and acquisitions, foreign investments, public-private partnership arrangements, corporate rehabilitation and restructuring, intellectual property, licensing, franchising and technology transfer, banking and finance, mining, energy, litigation, alternative dispute resolution, intellectual property, labour, taxation, estate planning and immigration. With professionals who have personally navigated the complex interstices of business and regulation, the firm intimately understands the issues faced by decision-makers. The team crosses practices and assembles the needed skills and experience to provide clients desired results and the necessary outcome.
The partnership is composed of former senior lawyers from the Philippines' leading litigation, banking, labour and intellectual property firms. As preferred consultants to government and private organisations, entrepreneurs and professors, each partner brings more than the usual legal experience to the table. The firm offers a holistic perspective in devising solutions to issues that affect you. Client satisfaction is the cornerstone of the practice and its indicator of success. The firm employs a partner-to-associate ratio that maximises partner-level attention to client concerns. This ensures that engagements are never delegated to the lowest level, and that clients receive the expertise and experience they pay for.
Areas of practice: The firm boasts a robust corporate services and finance group that assists clients in the effective management and growth of their business. The acquisitions group's breadth of experience encompasses all aspects of negotiated acquisitions, including taxable and tax-free mergers, stock and asset acquisitions, spin-off transactions, management buyouts and other leveraged buyouts. The lawyers comprising the mining, energy and natural resources group are recognised for their breadth of work and experience in these sectors, leveraging both industry experience and regulatory savvy derived from work as government consultants.
Leveraging strengths and minimising risk in all venues is the cornerstone of the litigation group. The firm evaluates each engagement to determine the best scenario to achieve victory. The intellectual property group is at the forefront of the most challenging issues in the development, protection and exploitation of intellectual property assets.
The labour relations and executive compensation group provides efficient and practical advice on issues that arise from ongoing operations. The firm has advised top corporations and individuals on all phases of employment matters. Lawyers in the immigration group advise international businesses, major domestic companies, entrepreneurs and visionaries in developing or maintaining operations in the country. Lastly, clients come to the tax group for broad-based and sophisticated tax management strategies that are custom-built to their exacting needs.
Main Contacts
| Department | Name | Email | Telephone |
| --- | --- | --- | --- |
| Arbitration and dispute resolution | | | |
| Public private partnership arrangements | | | |
| Corporate rehabilitation and restructuring | | | |
| Foreign investments/joint ventures/project finance | | | |
| Labour and employment | | | |
| Intellectual property, licensing, franchising and technology transfer | | | |
| Litigation/criminal law | | | |
| Competition | | | |
| Energy/oil and gas/renewable energy | | | |
| Banking and finance | | | |
| Capital markets/securities | | | |
| Immigration | | | |
| Corporate/mergers and acquisitions | | | |
| Mining and natural resources | | | |
| Tax | | | |
| Data privacy | | | |
Staff Figures
Number of lawyers : 15
Languages
English Fukien Filipino Cebuano
Client Testimonials
CLIENT: Mel Velarde
COMPANY/FIRM: Now Corporation
TESTIMONIAL: "What I saw in John and MOSVELDTT is that element of trust. When he deals with you, when he interacts with you, you will have that sense that you're in the right place that they will defend you to the best they can, and that clients, like myself, could sleep well at night."
---
CLIENT: Patrick Lynch
COMPANY/FIRM: First Circle Growth Finance Corp.
TESTIMONIAL: "Basically, every single interaction was high quality… and you know, great firms are built not on single moments but are built on consistent and high quality output. We went through a complex process — there were some questions coming back from the SEC, and each and every step along the journey, the quality of answers that the partners were preparing were very high quality. There was no stone left unturned."
---
CLIENT: Chan Leng Sun
COMPANY/FIRM: Essex Court Chambers Duxton
TESTIMONIAL: "Working on an arbitration case with your team had been a highlight for me over the last one or two years. The dedication of John, Aldrich, Darwin, and Keisha among others had been exemplary."
---
CLIENT: Philip Ranada
COMPANY/FIRM: Prime Metroline Infrastructure, Inc.
TESTIMONIAL: "They are invaluable when the problem involves multi-layered problems that require appropriate practical solutions for a highly regulated utility. I am not surprised that MOSVELDTT has been competing with the most important firms in the country to handle some of the biggest transactions and disputes."
---
CLIENT: Maria Theresa Husckha
COMPANY/FIRM: Conergy Philippines
TESTIMONIAL: "[Rodolfo Tuazon] is good in his field of expertise and he is easy to deal with."
Notable Cases
DISPUTE RESOLUTION
Secured a Php 7.4-billion Award from the Permanent Court of Arbitration.
Advocated before an international tribunal on a matter involving USD 1.6 Billion.
Successfully defended against an interim relief application involving one of the country's major transportation operators
Successfully defended a local unit of a multinational pharmaceutical company against an intellectual property claim concerning a top shelf product in the treatment of life-threatening illnesses
CORPORATE AND M&A
Provided legal work for a public-private partnership with a project cost exceeding Php 20 Billion involving various government agencies for the development of infrastructure projects in an up-and-coming region in the Philippines
Advised a publicly-listed utility on numerous joint venture projects with government-owned and controlled corporations (aggregate project cost in excess of Php 5 Billion)
Guided a publicly-listed construction company in its real estate development transaction in a premier development touted as the next investment hub (project cost of almost Php 6 Billion)
Helped a pioneer Philippine fintech startup in its obtention of Php 1.5 Billion in additional investments
Acted as transaction counsel and tax advisor in the securitization of Php 270 Million worth of residential loans
Guided a Philippine conglomerate in its Php 2 Billion equity acquisition of a global online fashion retailer
Advised a multinational electric company on Philippine Competition Law and other regulatory issues relating to its billion-peso acquisition of a domestic electronics company
Provided legal advice on the acquisition by the education arm of a prominent Philippine conglomerate of a controlling-stake in a premiere university
Advised a domestic telecommunication company in the strategy and preparation of its bid for the "3rd Telco" project, a priority project of the country's President
PROJECTS AND ENERGY
Assisted in the early to advanced stage of development of a 15 MW Biomass Co-Generation Power Plant in Mindanao amounting to more than USD 28 Million
Assisted in the stages of development of a 50 MW Solar PV Power Plant amounting to more than USD 60 Million and a 60MW Solar PV Power Plant amounting to more than USD 84 Million
Secured the Renewable Energy Service Contract with the Department of Energy (DOE) to guarantee the commerciality of a 500 MW Hydroelectric Power Plant amounting to USD 1.1 Billion
Provided initiatory and consultancy advice for the application of the service contract of a 250 MW Wind Power Plant
LABOUR AND EMPLOYMENT
Advised a major conglomerate to enhance its compliance with laws and regulations in relation to Job Contracting, and to fend of possible liabilities amounting to more than Php 150 Million
Represented a public utility in a claim against it amounting to Php 100 Million before the Department of Labor and Employment of the Philippines
TAX
Significantly reduced a publicly listed company's tax exposure from approximately Php 1 Billion to less than Php 100 Million
Successfully fended off a client's unjustified deficiency tax assessment of approximately Php 11 Billion to Php 50 Million
Defended a construction corporation against excessive and baseless assessments, exceeding Php 200 Million
Advised on tariff law to avoid the potential cessation of a multinational entity's business (valued at Php 1.5 Billion)
Assisted in the acquisition of a tax clearance for a multimillion-peso company within the shortest possible turnaround time
Top Tier Firm Rankings
Firm Rankings