ATS Law Firm > Hanoi, Vietnam > Firm Profile
ATS Law Firm
Offices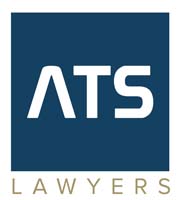 ATS Law Firm
10TH FLOOR, DAO DUY ANH TOWER, 9 DAO DUY ANH STREET
DONG DA WARD
HANOI
Vietnam
ATS Law Firm > The Legal 500
Rankings
Equally strong advising employers and senior-level employees, ATS Law Firm's team has expertise in handling employee contracts, mass terminations, wrongful dismissals and employer liability claims, among other matters. Managing partner and practice head Vu Thi Thu Ha is highly skilled in advising on employment regulations and HR management issues. She is supported by other practitioners, such as Trong Hong Nhan and Nguyen Thi Ha.
ATS Law Firm
's team advises domestic and international clients on the tax aspects of corporate transactions, compliance issues and VAT, as well handling tax planning. On the contentious side, it is also experienced in representing clients in tax litigation and matters before the tax authorities in Vietnam. Leading the team are
Vu Thi Thu Ha
and
Luong Nhi Ha
, who has previous experience of working as a senior tax consultant at KPMG.
ATS Law Firm
's team is highly skilled in disputes arising from commercial contracts and transactions, as well as labour matters, criminal cases and conflicts between shareholders and companies. Managing partner
Vu Thi Thu Ha
 has a strong profile among international clients. She is supported by former judge 
Tran Hong Nhan
.
ATS Law Firm
handles a varied portfolio of work, which includes investment acquisitions and sales, leases and sub-leases, and mixed-use development projects. Managing partner
Vu Thi Thu Ha
 heads up the group. 
Huong Phan
 and 
Bui Hong Hanh
 are other key practitioners.
ATS Law Firm >
Firm Profile
Who we are
At ATS Law firm, also known as ATS Lawyers or ATS, our deeds reflect our creed – to provide the very best professional legal services and to gain and maintain our clients' trust and satisfaction.
Established in 2014, ATS is a Vietnam-based law firm which has extended its practice and influence globally, particularly in the areas of investment, corporate/M&A, HR management, taxation, and litigation. Over many years of operation, we have a growing list of international and local clients satisfied with the high quality of our services and the results we achieve. They include many state enterprises, NGOs, leading conglomerates, companies and foreign investors in diverse sectors including real estate, construction, trade, energy, healthcare, insurance, and investment projects.
We are headquartered in Hanoi and also have an office in Ho Chi Minh City.
Our approach is client-focused, solution-oriented, and innovative. We constantly work to enhance our ability to meet the needs of our clients, allowing them to minimize administrative overheads and focus on their core business activities.
To become a top-level legal service provider on domestic and international matters, we have formed associations with many local, national, and international organizations.
We pride ourselves on our ability to build client trust and support them in navigating applicable laws. We have a very high success rate for accomplishing our clients' objectives, consistently exceeding expectations.
Our expertise
ATS is known as a professional law firm operating across a full range of practice areas including investment, business structure and management, mergers and acquisitions, human resources management, taxation, intellectual property, mediation, arbitration, compliance, and corporate consultancy in various business industries such as banking, finance, securities, capital markets, real estate, construction, infrastructure, energy, insurance, health care, information technology, telecommunications, manufacturing, trade, distribution, retail, logistics, and shipping, etc. ATS has been supporting international and local clients for many years. We have served various state enterprises, non-government organizations, companies, and well-known foreign investors.
Main Contacts
| Department | Name | Email | Telephone |
| --- | --- | --- | --- |
| Investment Projects; Project Finance; Mergers & Acquisitions; Business Structure & Management; Corporate & Compliance; Real Estate & Construction; Banking & Finance; Securities & Capital Markets; Dispute Resolution Mediation; Dispute Resolution Litigation; Contracts & Agreements; Labor & HR Management; Taxation | Vu Thi Thu Ha | havtt@atslegal.vn | +84 24 3751 1888 |
| Corporate & Compliance; Contracts & Agreements; Mergers & Acquisitions; Business Structure & Management; Project Finance; Banking & Finance | Park Jun Yong | partners@atslegal.vn | +84 24 3751 1888 |
| Dispute Resolution Mediation; Dispute Resolution Litigation | Tran Hong Nhan | partners@atslegal.vn | +84 24 3751 1888 |
| Investment Projects; Project Finance; Mergers & Acquisitions; Business Structure & Management; Corporate & Compliance; Real Estate & Construction; Banking & Finance; Securities & Capital Markets; Dispute Resolution Mediation; Dispute Resolution Litigation; Contracts & Agreements; Labor & HR Management; Taxation | Tran Minh Chau | chautm@atslegal.vn | +84 24 3751 1888 |
| Investment Projects; Mergers & Acquisitions; Business Structure & Management ; Corporate & Compliance; Real Estate & Construction; Dispute Resolution Mediation; Dispute Resolution Litigation; Labor & HR Management | Nguyen Thi Thanh Thuy | advisor@atslegal.vn | +84 24 3751 1888 |
| Corporate & Compliance; Dispute Resolution Mediation; Legal Translation | Kavitha Kannan | advisor@atslegal.vn | +84 24 3751 1888 |
| Mergers & Acquisitions; Business Structure & Management; Corporate & Compliance; Labor & HR Management | Hoa Co | advisor@atslegal.vn | +84 24 3751 1888 |
| Investment Projects; Mergers & Acquisitions; Business Structure & Management | Joseph Lim | advisor@atslegal.vn | +84 24 3751 1888 |
Staff Figures
Number of lawyers : 15
Languages
Vietnamese English Korean Japanese Chinese French
Memberships
World Mediation Organization (WMO) Canadian Business Chamber (CANCHAM) Indian Business Chamber (INCHAM) Italian Chamber of Commerce in Vietnam (ICHAM) European Chamber of Commerce in Vietnam (EUROCHAM) Vietnam Business Forum (VBF) Vietnam Chamber of Commerce and Industry (VCCI) International Bar Association (IBA)
Client testimonials
CLIENT: MR. CHEAM TECK ENG – General Director
COMPANY/FIRM: INSMART JOINT STOCK COMPANY
TESTIMONIAL: MERGERS & ACQUISITIONS
"ATS have supported us on numerous transactions over the years (mainly investment deals of various forms). We have found them to be reliable and thorough, very comprehensive on the preparatory side of deals, and proactive in moving things towards the finishing line. They compare very well with law firms we use elsewhere in Asia, and I have recommended their corporate team to others on a number of occasions."
---
CLIENT: MR. HA VINH ANH – General Director
COMPANY/FIRM: TURNER VIETNAM COMPANY LIMITED
TESTIMONIAL: LABOR
"We have turned to ATS for support on quite a range of employment matters, particularly in the areas of employee benefits and contractual matters and also in some contentious areas. We have always found them to be very reliable and responsive, and sensible on billing – good value for money".
---
CLIENT: MR. REDDY LEVAKA CHAITANYA KISHORE – Country Manager
COMPANY/FIRM: CLOUD4C SERVICES COMPANY LIMITED
TESTIMONIAL: FOREIGN INVESTMENT
"They are clearly experienced in this area and were able to provide necessary advice, including setting out various structuring alternatives and their ramifications. We continue to use them for certain matters which are ongoing, and would certainly recommend them. We wish ATS continued success."
---
CLIENT: MR. HARISH CHANDRA TAPARIA – Deputy Director
COMPANY/FIRM: MEKONG MINING INVESTMENT JOINT STOCK COMPANY
TESTIMONIAL: LITIGATION
"ATS provided us with invaluable support over the course of a long-running dispute. They were always responsive and managed to set (and keep to) a clear strategic path over what turned out to be a protracted series of proceedings. Overall we were very happy with the service they provided and the levels of legal and tactical input they brought to bear. We have not had cause to instruct them since, but would certainly return to them should the need arise."
Interviews
Vu Thi Thu Ha, Director – Managing Partner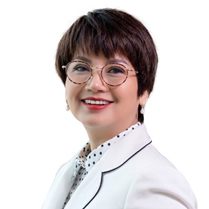 ATS Law Firm (alternatively known as "ATS Lawyers" or "ATS") is a leading full-service law firm in Vietnam, headquartered in Ha Noi and branch office located in Ho Chi Minh City which has set a high standard for providing innovative and effective legal services.
What do you see as the main points that differentiate ATS LAW FIRM from your competitors?
Focusing on our clients' demands for an exceptional legal service model that creates value is what differentiates ATS from its competitors. ATS strives to provide efficient and timely processes with cost certainty for analyzing, tracking and reporting clients' issues in order to offer the most practical and flexible solutions to reduce legal risks and enhance fruitful results. This motto is even more respected in the context of the global COVID-19 pandemic.
Which practices do you see growing in the next 12 months? What are the drivers behind that?
The COVID-19 pandemic has brought unprecedented challenges in many aspects of life, including the legal industry. In our opinions, the focus of the Vietnamese legal industry for the next 12 months include:
Corporate and M&A
The global shock of the pandemic has caused businesses to shelve large investments. At the same time, control measures applied in many countries around the world to prevent the spread of the disease have frozen both domestic and international trade contact activities and negotiations. However, after this period, the need for divestment and financial rebalancing in many businesses will open up new opportunities. Enterprises, especially emerging potential businesses, will need more capital to continue to survive after bad impact of the pandemic. On the other hand, investors with solid capital will have an advantage when quickly grasping the market at this time. Given the above motivations, as a safe and stable investment environment even during the global pandemic, Vietnam will have a favourable position in the post-COVID-19 M&A market. However, as traditional views of the market may no longer be relevant in the "new normal", the buying enterprises need the professional law firms' assistance in assessing legal issues of the target companies.
Investment activities of foreign funds and organizations thus will increase the requirements for consulting about procedures and servicing to obtain business and investment registration for foreign investors.
Tax
The COVID-19 crisis has changed many concepts and models of costs. In the context that Vietnam's economy is gradually adapting to the "new normal", business owners must continue to balance a strategy of cutting costs without affecting the business, including tax factors. The Difficulties faced by enterprises that enforce tax laws are mainly related to having inconsistent tax policies for each economic transaction, or enterprises having arisen international economic and trade operations that Vietnam has not yet encountered, leading to a lack of clear instructions promptly.
Thus, law firms play a vital role in consulting on tax compliance, advising on the handling of specific cases, regular advice, support in tax declaration and preparation, application of tax incentives, tax refunds, specific tax policies, tax effects during the investment phase, corporate separation, restructuring, and cross-border trading practices.
ATS's practices in terms of tax are advising clients on local and international tax planning and compliance work, including customs duty matters. Our team is also experienced in following up on clients' litigation related to taxation.
Dispute Resolution: Mediation and Litigation
The economic crisis caused by the COVID-19 pandemic leads to many risks of disputes, which may arise from the parties currently having or expecting future difficulties in cash flow, significant impairment, or insolvency. Most of these difficulties do not stem from bad intentions of parties but objective or unforeseen factors.
When resolving such disputes, in order to maintain good relationships with their partners in the hope of restoring business in the future, the best solution for the parties is negotiating in good faith for a reasonable settlement. However, as it is quite difficult for conflicting parties to find a common ground by themselves, mediation is a recommended method. Along with that, litigation at the court sustains rapid growth in Vietnam as a traditional dispute settlement method due to the parties' mentality of needing a solid assurance regarding judgment enforcement.
What's the main change you've made in the firm that will benefit clients?
One of our most notable innovations in recent times is the increase in using conference and video calls in an effective and productive manner as, or even more than, traditional face-to-face meetings. Such improvement has reached its fullest efficiency in the context of the full-blown global pandemic when clients' requests and concerns are thoroughly considered and discussed without any delay.
We have also standardized our processes and provided clients with clear and simple written instructions. This has helped clients better visualize the steps to carry out procedures according to Vietnamese law such as business registration, investment license application, litigation proceedings, etc. As a result, it reduces processing time for both law firms and clients to understand legal issues and keep track of our works effectively.
Is technology changing the way you interact with your clients, and the services you can provide them?
Yes, it is. As stated above, technology gives us the ability to bridge time and space in a cost-effective manner, enabling us to maintain consistent and relevant communication with clients throughout the pandemic, leaving no room for misunderstanding or delays. We make our services accessible around the clock on all available communication platforms and networks with similar quality.
Another advantage of technology in law is that lawyers and associates in different fields can now work together on important matters with productive tools like Microsoft Teams, Viber, WhatsApp, Zoom, Dropbox, Google Docs, and Slack etc. For instance, lawyers and coordinate bankers no longer have to meet up in order to discuss the clients' financing and banking issues. Thus, lawyers provide solutions via legal opinion letters or petitions quicker and more effectively. Legal technology is enabling a culture of remote law firms. Lawyers and law firms can now serve more clients irrespective of geographical location.
Can you give us a practical example of how you have helped a client to add value to their business?
Besides giving risk warnings in respect of internal management, human resources, and labour, in 2021, ATS has been a bridge to connect enterprises and investors, which helps customers gain more benefits in business. Understanding clients' financial difficulties due to the global pandemic, ATS has proactively introduced suitable investors who want to invest in potential projects in Vietnam to our clients. A number of our introductions have become successful M&A transactions.
ATS Lawyers performs comprehensive services to its clients in the area of M&A. These range from performing due diligence and advising on the minimization of costs and procedures, to completing consolidation, merger, and share purchase agreements.
Furthermore, ATS provides well-prepared bulletins from our experienced lawyers via email and Facebook every week. It helps our clients timely keep updates of law changes and receive our predictive notes of vital issues that the enterprises should consider recently.
Are clients looking for stability and strategic direction from their law firms – where do you see the firm in three years' time?
Nowadays, many clients seem in need assistance of law firm closely that can prevent them from potential risks arising from a fast-changing dynamic economy. Hence, ATS builds up our ability and relationship with clients as a trusted companion and strives to be the law firm with the largest annual growth rate in the number of regular/loyal clients.
With the vision of becoming a top-tier legal services provider on domestic and international matters, ATS is keeping specialized our team in terms of Corporate and M&A, Taxation, Litigation, Labour and Employment, and Construction. ATS will continue to enhance our cooperation with other global firms and organizations that share our expertise.