Shardul Amarchand Mangaldas & Co > Mumbai, India > Firm Profile
Shardul Amarchand Mangaldas & Co
Offices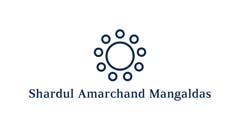 Shardul Amarchand Mangaldas & Co
EXPRESS TOWERS, 23RD FLOOR
NARIMAN POINT
MUMBAI 400 021
India
Shardul Amarchand Mangaldas & Co > The Legal 500
Rankings
The leading competition group at Shardul Amarchand Mangaldas & Co continues to be engaged in 'cutting-edge work', housing a team of experts with an impressive client roster including Facebook and Fiat Chrysler Automobiles. John Handoll oversees the team, which handles merger control work, investigations and cartel proceedings before the CCI and the National Company Law Appellate Tribunal (NCLAT). Senior partner Shweta Shroff Chopra is the key contact for merger control and cartel cases, whilst enforcement matters are dealt with by Naval Chopra and Manika Brar. Harman Singh Sandhu, who has been engaged in various international transactions, advises on obtaining clearance for multi-jurisdictional mergers. Managing partner and dispute resolution head Pallavi Shroff remains a key practitioner in the team, as does Yamam Verma.
Shardul Amarchand Mangaldas & Co
 houses a number of prolific banking and finance lawyers including
Shardul Shroff
and
Veena Sivaramakrishnan
. The group advises banks and corporates on acquisition and leveraged finance, debt restructuring and corporate lending.
Shardul Amarchand Mangaldas & Co
's capital markets team remains a market leader, and has a track record of advising major clients on big-ticket debt and equity matters, including IPOs, QIPs, FCCBs, and listings of InvITs and REITs. National group head
Prashant Gupta
 advises issuers and underwriters on large transactional mandates; he is supported by key partners 
Nikhil Naredi
, who advises investment banks on equity offerings, 
Shubhangi Garg
, who has expertise in financing and regulatory matters, and
Manjari Tyagi
. The team also advises on cross-border IPOs, foreign currency bonds, and restructuring matters.
Shardul Amarchand Mangaldas & Co
's dispute resolution team has a reputation for handling a range of Indian and international arbitrations. Managing partner
Pallavi Shroff
and
Tejas Karia
jointly head the team from New Delhi and are particularly strong for commercial disputes while Mumbai-based
Rishab Gupta
counts investment treaty arbitration among his areas of experience.
Shardul Amarchand Mangaldas & Co
has a well-regarded litigation practice and is active in commercial disputes, insolvency proceedings, and competition litigation.
Pallavi Shroff
continues to be the pre-eminent practitioner in the team and has a track record representing clients in competition-related mandates. High-stakes regulatory cases before the NCLT are handled by
Ritu Bhalla
. In September 2020, the team was strengthened further by the arrival of
Nawneet Vibhaw
, a specialist in environmental disputes, from
Khaitan & Co LLP
.
The insurance practice at
Shardul Amarchand Mangaldas & Co
. is primarily active in the corporate and regulatory space. Led by
Shailaja Lall
, the team handles matters including insurance company formations and associated licensing approvals, sector-specific M&A, reinsurance transactions and investments into India-based insurance companies.
Roopal Kulsrestha
recently advised on divestments in the life insurance sector. Also in the life insurance space,
Ashish Teni
actively advises on policy drafting and vetting. Instructions are sourced from domestic and multinational insurers, reinsurers and brokers. The firm also represents clients before the Securities Appellate Tribunal in appeals against IRDAI orders. The team was strengthened by the addition of
Samarth Gupta
, who joined from
L&L Partners Law Offices
 in April 2021.
Shardul Amarchand Mangaldas & Co
's dedicated private client practice group acts for a mix of high-net-worth entrepreneurs and promoters on the full gamut of wealth management matters. In addition, the team advises some of the most high-profile corporate houses and and industrial groups in the country, in sectors ranging from mining, energy, and engineering to pharmaceuticals and financial services. Department head
Divi Dutta
regularly advises on trusts, wills, estates, and asset planning – both domestic and offshore.
Vrinda Pareek
is noted for her experience in multi-party settlements and cross-border succession planning matters. All named lawyers are based in New Delhi.
Project financing is one of
Shardul Amarchand Mangaldas & Co
's key specialisms, with the practice continuously advising on nationally significant transactions in the oil and gas, airports, roads, ports, SEZ and telecoms sectors. The team advises on the full scope of contractual negotiations, including PPAs, EPC contracts and LNG sale and purchase agreements. PPP experience extends to advising on the country's ultra-mega power project programme. Practice head
Jatin Aneja
and key partners
Deepto Roy
,
Prashant Sirohi
and
V.R. Neelakantan
are retained by an expansive and diverse list of stakeholders; state governments, public sector bodies, multilateral agencies, developers, investors and lenders are all present on the roster.
Shardul Amarchand Mangaldas & Co
offers pan-India support covering foreign direct investments, land use, joint ventures, as well as restructuring and development matters.
Mrinal Kumar
and 
Akshay Chudasama
jointly lead the team.
Shardul Amarchand Mangaldas & Co
's practice counts high-profile global corporates and private equity funds among its clients, providing advice on direct (income and corporation) tax issues accompanying M&A deals, foreign investments and large-scale reorganisations. Other focus areas include digital taxation as well as audits, investigations and appeals before domestic and international appellate bodies.
Amit Singhania
,
Gouri Puri
,
Abhay Sharma
and
Rajat Bose
are the key contacts.
Shardul Amarchand Mangaldas & Co
's sizeable practice and broad geographic footprint enables the firm to act on a range of corporate and commercial transactions for numerous technology, media, and telecoms companies, both at home and abroad. In addition to heading up the firm's arbitration practice,
Tejas Karia
is noted for his expertise in  IT law, including data protection, privacy, and confidentiality. Former practice head
Gv Anand Bhushan
 left the firm for an in-house role in August 2021.
Shardul Amarchand Mangaldas & Co
has an impressive global client roster to match an extensive HR advisory offering in the employment space, while the firm also leverages its wider litigation specialism for support on the contentious side. Practice head
Pooja Ramchandani
assists with senior-level hirings and retrenchments, comprehensive workforce restructurings in light of the Covid-19 pandemic, employee benefits negotiations and M&A transactional support. Principle associate 
Kriti Kaushik
is a further key contact, with experience managing industrial relations, outsourcing and contract labour arrangements, and trade union settlements.
Dev Robinson
heads a team at
Shardul Amarchand Mangaldas & Co
which provides a range of IP protection assistance combined with corporate work and transactions such as technology transfers and licensing. Example work includes acting for Vodafone Idea Limited on the launch of its new brand identity and the application for registration of a motion trade mark. Other key team members include
JV Abhay
,
Rosalyn Malik
and
Paazal Arora
.
Shardul Amarchand Mangaldas & Co >
Firm Profile
The firm: Founded on a century of legal achievements, Shardul Amarchand Mangaldas & Co (SAM & Co) was born anew in May 2015. The executive chairman, Mr Shardul S Shroff and the managing partner, Ms Pallavi Shroff were instrumental in setting up this new firm and carried forward the legacy that the firm has inherited.
With a well-calibrated growth strategy, SAM & Co is one of India's leading full service law firms with seven offices across India and a team strength of over 500 lawyers including over 100 partners. The firm's mission is to enable business by providing solutions as trusted advisors through excellence, responsiveness, innovation and collaboration. SAM & Co is known globally for its exceptional practices in mergers and acquisitions, private equity, competition law, insolvency and bankruptcy, dispute resolution, capital markets, banking and finance and projects and infrastructure. The firm has been at the helm of major headline transactions and litigation in all segments of industry, besides advising major multinational corporates on their entry into the Indian market and their business strategy.
Areas of practice
General corporate: Our work in the areas of mergers and acquisitions, JVs, private equity, insurance, real estate, employment and business restructuring is well documented in the annals of Indian corporate history. Our corporate teams are well complemented by our other practices for facilitating deal closures.
Banking and finance: Our offerings range from traditional banking documentation to securitisation, factoring, payment banks, syndicated loans, structured acquisition equipment finance, mortgage backed securities, guarantee structures, NCDs, ECBs, and working capital loans.
Competition law: With a strong and the most recognised competition practice in India, the competition team has a proven track record of successfully steering clients through their largest transactions, complex investigations and high-stakes litigations.
Insolvency and bankruptcy: Our experience covers an entire range of scenarios relating to Bankruptcy and Insolvency, starting from early signs of distress to corporates and restructuring towards revival to processes involving liquidation and winding down of businesses. We provide a comprehensive solution in terms of financial restructuring and recovery, insolvency, corporate reorganization and restructuring, creditors' rights, and contingent preparedness against any peripheral litigation.
Dispute resolution: We are a go-to firm across industries for domestic and international arbitrations, commercial and corporate and regulatory disputes in various courts, tribunals, forums, administrative authorities and regulators in India, and also have white collar crime, and insolvency and restructuring teams.
Projects and project finance: We advise developers, EPC contractors, investors and lenders on various infrastructure projects, regulatory aspects, government tenders, and contractual issues in sectors such as power, oil and gas, nuclear energy, ports, roads and mining.
Capital markets: Our offerings include legal and regulatory advice on IPOs, FPOs, rights issues, QIPs, ADRs, GDRs, IDRs, and AIM listings on the equity side; issuance and restructuring of FCCBs, nonconvertible bonds, unlisted infrastructure bonds, and medium term note programs (MTN Programs) on the debt side.
Tax: We offer a broad range of advisory and litigation services in the areas of direct as well as indirect taxes (including customs duty, goods and service tax and state excise / alcohol duty).
Intellectual property rights: We offer a full range of services that cover patents, trademarks, copyrights, designs and other allied laws, from conceptualisation to enforcement and from negotiations to creation of innovative corporate structures based on intellectual property.
Venture capital: We represent premier domestic and international clients on the investor as well as investee company side for early and growth stage financings. Our VC lawyers have sizeable deal experience (including having worked at prominent VC funds) and bring a deep understanding of the nuances of early stage investing.
Main Contacts
| Department | Name | Email | Telephone |
| --- | --- | --- | --- |
| General corporate | Iqbal Khan | | |
| General corporate | Jay Parikh | | |
| General corporate | Abhishek Guha | | |
| M&A | Akshay Chudasama | | |
| M&A | Mithun Thanks | | |
| M&A | Raghubir Menon | | |
| Private equity | Raghubir Menon | | |
| Private equity | Jay Gandhi | | |
| Private equity | Iqbal Khan | | |
| Dispute resolution | Ameya Gokhale | | |
| Dispute resolution | Nitesh Jain | | |
| Dispute resolution | Rishab Gupta | | |
| Competition | John Handoll | | |
| Competition | Gauri Chhabra | | |
| Insolvency & bankruptcy | Sapan Gupta | | |
| Insolvency & bankruptcy | Veena Sivaramakrishnan | | |
| Banking & finance | Sapan Gupta | | |
| Banking & finance | Soummo Biswas | | |
| Banking & finance | Veena Sivaramakrishnan | | |
| Projects and project finance | Deepto Roy | | |
| Projects and project finance | Vishaka Prasad | | |
| Projects and project finance | Debashree Dutta | | |
| Tax | Abhay Sharma | | |
| Capital markets | Monal Mukherjee | | |
| Capital markets | Nikhil Naredi | | |
| Capital markets | Kaushik Mukherjee | | |
| Real estate | Akshay Chudasama | | |
| Real estate | Ashoo Gupta | | |
| Real estate | Radhika Dudhat Pereira | | |
| IP | Dev Robinson | | |
| IP | Mukul Baveja | | |
| Insurance | Roopal Kulsrestha | | |
| Policy & regulation | Yogesh Chande | | |
| Investment funds | Jay Gandhi | | |
Languages
Hindi
Diversity
The firm's focus on diversity and inclusiveness helps our people realize their full potential, while delivering high quality work for our clients. We are an equal opportunity employer with equal pay for both genders and provide equal opportunities to people of different socio-economic backgrounds, gender, race, religion, beliefs and preferences.
We run exchange programs for our lawyers with entities in and outside India, to inculcate strong cultural ethos. The Firm has collaborated with IDIA (Increasing Diversity by Increasing Access to legal education) project. The Firm has a neutral body of assessment called "Associate Compensation and Promotion Committee (ACPC)" which evaluates all proposals put up by Partners across practice areas till the Principal Associate (PA) level. Albeit the world is making very slow progress on advancing gender equality, we are happy to highlight that at our Firm, among the top leadership, 2 out of the 5 members of the Management Board comprise women, demonstrating our commitment towards gender equality at the highest levels at the Firm. 49% of our workforce comprises women. The Firm has had crèche facilities, for over 10 years in the Delhi office, staffed with trained professionals, to support young mothers who start work post their maternity period and need to have close proximity with the child. This enables our women colleagues to balance their professional and personal commitments in an uninterrupted manner. The platform, in an informal setting, provides women business leaders to network and exchange insights and ideas that are helping them achieve continuing success. Our initiatives and planning have driven the results and our firm's highest gender ratio, overall is a testament of our commitment to promote a fairer and diverse workplace culture. The Human Resources team plays a significant role and has taken the following tangible steps towards inclusiveness at all levels.
In order to develop and manage its talent, especially during Covid, the firm has invested heavily on technology and accelerate its efforts towards digital transformation. This is also to ensure business continuity during the pandemic and enable the lawyers to engage and service clients in a remote scenario of WFH without any disruption. The firm too several initiatives to engage with lawyers for their professional growth:
The firm introduced one-on-one mental health sessions with an expert where necessary consultation is provided to help the team members cope with mental health concerns during the challenging times of pandemic.
The Firm focused on thought leadership related activities, SAM-inars (an inhouse webinar platform for thought leadership and client growth and development as tangible steps for business continuity, and client relationship management.
The management has put in a well thought, comprehensive Work from home strategy which is supported by accelerated digital transformation enabling the firm to manage a smooth working setup.
We have invested various technology and innovation learning tools for trainings and development that contribute to a tangible increase and improvement of talent and skills in the firm. The firm has introduced tools such as AI-based Luminance's machine learning technology to assist with due diligence, Litera, an artificial intelligence (AI) solution for document proofing, CLE-mentine learning platform and introduction of HRMS.
Notable cases
KEY WORK NO. 1: CPPIB's investment in Flipkart
Completion date: July 2021
Description: The transaction involves private placement of 19,019,032 ordinary shares of Flipkart, resulting in acquisition of ~10.37% of the stake by various new investors (including CPPIB, GIC and SVF) and existing investors (including Wal-Mart, Tencent and Tiger). The transaction was valued at USD 3.6 billion.
KEY WORK NO. 2: PayTm IPO
Completion date: 15 November 2021
Description: The transaction is India's biggest initial public offering by the operator of Paytm, One 97 Communications Limited, aggregating to ₹18,300 crore (approx. US$ 2.4 billion), and comprising a fresh issue component as well as an offer for sale, including by Ant Financial, Alibaba, Softbank, Elevation Capital, Berkshire Hathaway, founder Vijay Shekhar Sharma and others. The transaction was valued at USD 2.4 billion
KEY WORK NO. 3: Merger of Covidshield Technologies Private Limited ("CTPL"), a wholly owned subsidiary of Serum Institute Life Sciences Private Limited ("SILS") into Biocon Biologics Limited ("BBL"), a subsidiary of Biocon Limited.
Completion date: 16 September 2021
Description: The transaction involves:
the merger of CTPL into BBL, pursuant to which BBL will offer approximately 15% stake to SILS, at a post-money valuation of ~ USD 4.9 billion, for which it will get committed access to a 100 million doses of vaccines per annum for 15 years, primarily from SILS's upcoming vaccine facility in Pune with commercialization rights of the SILS vaccine portfolio (including COVID-19 vaccines) for global markets;
BBL generating a committed revenue stream and related margins, commencing H2, FY23
Adar Poonawalla obtaining a board seat in BBL.
KEY WORK NO. 4: Acquisition by India Markets Rio Pte. Ltd. (an entity affiliated with TPG Rise Climate, the climate investing strategy of TPG's global impact investing platform TPG Rise) ("TPG Rise Climate") in a proposed subsidiary ("TML EVCo.") of Tata Motors Limited ("Tata Motors")
Completion date: 12 October 2021
Description: The transaction involves:
the subscription of 11% – 15% stake, through compulsorily convertible instruments, translating to an equity valuation of upto USD 9.1 Billion, in TML EVCo. by India Markets Rio Pte. Ltd. for an aggregate amount of USD 1 billion (INR 7,500 Crores);
a nominee of India Markets Rio Pte. Ltd. will obtain a board seat in TML EVCo.
Value – Approximately USD 1 billion
KEY WORK NO. 5: Reliance Retail Venture Limited (subsidiary of RIL)
Completion date: Not completed yet
Description: Acquisition in the retail space, this transaction involved acquisition of the retail, logistics and warehousing business of the Future Group by the Reliance Retail Venture Limited (subsidiary of RIL). This acquisition was being done by way of a composite scheme of arrangement, pursuant to which the target companies would demerge, merge with RIL and thereafter, the business was to be transferred to a wholly owned subsidiary RIL by way of a slump sale.
As part of the same Scheme:
the Retail & Wholesale Undertaking is being transferred to Reliance Retail and Fashion Lifestyle Limited ("RRVL WOS") on a slump sale basis;
the Logistics & Warehousing Undertaking is being transferred to Reliance Retail Ventures Limited on a slump sale basis and;
RRVL WOS will be making investment into the residual FEL entity by way of equity shares and warrants on a preferential allotment basis.