Firm Profile > Navaratnam Chambers > Kuala Lumpur, Malaysia
Navaratnam Chambers
Offices
Navaratnam Chambers
SUITE B-10.6, GATEWAY KIARAMAS
1 JALAN DESA KIARA, MONT KIARA
50480 KUALA LUMPUR
Malaysia
Navaratnam Chambers > The Legal 500
Rankings
Respected boutique practice Navaratnam Chambers has notable experience in corporate, commercial and administrative litigation. Led by Nahendran Navaratnam, a specialist in trial/appellate work for private and public listed companies, it also features Wong Wye Wah, a partner best known for her work in energy, infrastructure, telecoms and IT.
Practice head(s):
Other key lawyers:
Navaratnam Chambers >
Firm Profile
Navaratnam Chambers was founded in 2013 by principal, Nahendran Navaratnam. The firm specialises in court work and operates only as a barrister's or counsel's practice. The solicitors' work is done either by other firms or with solicitors chosen by the client. The firm works closely with a number of different solicitors' firm which enables us to select the best team for each case. The firm has two partners who develop and execute the plan and legal strategy for each dispute in conjunction with the client and solicitors, and also organise the factual and evidential investigation, review and settle all drafting and prepare all legal authorities and arguments. The firm has built a formidable presence in the civil and commercial litigation landscape.
Mr. Navaratnam also practices as an arbitrator and has received appointments from various arbitration institutions including the Asian International Arbitration Centre, Singapore International Arbitration Centre and Hong Kong International Arbitration Centre.
The firm's principal, Nahendran Navaratnam is an experienced advocate and arbitrator with over 30 years' experience at the Bar. He is especially noted for his skill as a cross examiner, for clear and thoughtful advocacy, and well-planned and executed litigation strategies.
Wong Wye Wah works alongside Nahendran Navaratnam and is known for meticulous preparation and careful analysis of the evidence and law.
Navaratnam Chambers has experience in a wide and diverse number of areas and brings a unique approach to our work. We consider and appreciate all aspects of a problem including business and financial considerations, devise a strategy or find a solution, examining any alternative options, anticipating reactions and counter measures, plan and coordinating an agreed strategy with the client and executing the plan well. The approach is very nearly scientific in analysis, system and logical execution.
Our concentration on barrister's work enables us to concentrate on each brief. Nahendran Navaratnam also holds a bachelor's degree in science which provides an added advantage especially in technical matters.
Main Contacts
| Department | Name | Email | Telephone |
| --- | --- | --- | --- |
| Dispute Resolution | Nahendran Navaratnam | nn@navaratnam.co | +603-6205 2570 |
Lawyer Profiles
| Photo | Name | Position | Profile |
| --- | --- | --- | --- |
| | Mr Nahendran Navaratnam | Founder and Senior Partner of Navaratnam Chambers. He specialises in company law,… | View Profile |
Staff Figures
Partner : 2 Support Staff : 2
Languages
English (fluent) Bahasa Malaysia and local Chinese dialects
Memberships
Inter-Pacific Bar Association (IPBA) IBA (International Bar Association)
Testimonials
CLIENT: Fiona Yew, Chief Legal & Compliance Officer
COMPANY/FIRM: Chubb Insurance Malaysia Berhad
TESTIMONIAL: We have worked with Nahendran and Wye Wah on most of our more complicated legal matters over the years. The quality of service is professional and responsive. Nahendran has a breath of experience and expresses his thoughts and ideas clearly and effectively. He is an eloquent orator and presents our cases in the most structured and articulate way. He comes up with logical solutions and considers issues thoroughly. This is always reassuring to clients.
---
CLIENT: Howard S. Schrader
COMPANY/FIRM: Chubb
TESTIMONIAL: We have been extremely pleased with the work that Nahendran Navaratnam and his team have done for us in Malaysia. Nahendran has consistently shown himself to be both a first-rate advocate and a trusted counselor. We have relied on him to guide us through the complexities of Malaysian law and legal procedure. Especially noteworthy is the ease with which he bridges the gap between local and foreign legal concepts — a critical skill for any lawyer representing international enterprises.
---
CLIENT: Matt Kasdin
COMPANY/FIRM: Sunpower Corporation
TESTIMONIAL: Nahendran is a gentleman and a scholar. What I appreciate most from a client perspective is that there is no nonsense, just 100% advocacy. Nahendran is able to sift through complex legal and factual issues and provide sharp analysis, distilling the issue to its essence, applying Occam's razor so to speak. And he does it with a smile. Highly recommended.
---
CLIENT: Su Puay Leng
COMPANY/FIRM: Maxis Berhad
TESTIMONIAL: Strategy comes easily to Nahendran.  He grasps technical concepts very quickly coupled with an uncanny ability to provide strategic solutions on all manner of issues.  Where the situation requires, Nahendran will also suggest solutions which are complementary to proceedings in Court but his winning point must be that he is extremely clear, articulate, logical and persuasive in putting forward any argument.
---
CLIENT: Norshafiza Shamsuddin
COMPANY/FIRM: –
TESTIMONIAL: Nahendran has significant expertise in power purchase agreements litigation and arbitration. He is an exceptional lawyer with an uncanny ability to decipher complex issues and explain it in a laymen easy to understand manner. I have personally learned a lot from him and look forward to working with him again in the future.
---
CLIENT: Wong Fook Meng
COMPANY/FIRM: Messrs. Chee Siah Le Kee & Partners
TESTIMONIAL: What makes Mr Nahendran Navaratnam an outstanding advocate is his ability to incisively dissect multiple layers of problems and information and drill down to the core issues which matters the most. As experienced lawyers know, most cases hinge on one or two points for failure or success. You can trust Nahendran to find the most critical points for you. And once he does that, he goes for the jugular with tenacity and vigour. His arguments are always irresistibly persuasive and supported by solid legal research.
In terms of client engagement, he always ensure there is a roadmap right at the start of the case for all the issues, facts and evidence to be properly considered. The communication with clients and solicitors is clear and transparent. He ensures a proper communication process is in place for all ideas and input to be placed on the table and that everyone is on the same page. This is important especially for cases which involves different stakeholders where team alignment takes on increased importance. He also has a deep understanding of commercial realities and is able to help steer clients in the right direction when strategic legal counsel is required for decision making.
---
CLIENT: Christopher Leong
COMPANY/FIRM: Chooi & Company + Cheang & Ariff
TESTIMONIAL: A brilliant advocate and a consummate lawyer with a keen legal mind and eye for detail. Incisive in discerning the problem at hand, and precise in his remedial approach. If you are in a tight spot, you would want Mr. Nahendran Navaratnam in your corner. If you have a difficult legal case with complex issues, he is your 'go to' person. Mr. Navaratnam is able to deal with industry specific technical aspects of a matter, as well as appreciate its commercial imperatives.
---
CLIENT: Tan Sri Mah King Thian
COMPANY/FIRM: Cash Horse (M) Sdn Bhd/Mistral Sdn Bhd
TESTIMONIAL: Mr Navaratnam has a sharp mind and is able to synthesise the issues at hand very quickly. I will not hesitate to recommend him, particularly in administrative law matters where his strengths are.
---
CLIENT: Mohanadass Kanagasabai
COMPANY/FIRM: Mohanadass Partnership
TESTIMONIAL: I have known Mr Navaratnam professionally for upwards of 30 years now and can therefore claim to have had a ring side view of his progress at the Bar. I have no hesitation in saying that he is a brilliant advocate, cool under pressure and able to get to the heart of an issue with uncanny accuracy. In recent years he has also been a sought after Arbitrator in high value claims. Doubtless, he will continue to shine in both capacities in the years ahead.
Quite apart from an active commercial litigation portfolio, Nahendran finds the time to do pro bono work for the Malaysian Bar and other social causes. He is rightly inducted to the Legal 500's Hall of Fame.
---
CLIENT: Ranjit Singh
COMPANY/FIRM: Messrs. Ranjit Singh & Yeoh
TESTIMONIAL: Every generation of litigation lawyers produces a few exceptional talents, and Nahendran is certainly one of them. As well as having him act for me, I have had the pleasure of litigating together and against Nahendran, who one can describe as an incisive, hard but fair lawyer. He has the uncanny ability to not only think out of the box, but out of the entire carton of boxes.
---
CLIENT: Tan Swee Im
COMPANY/FIRM: Chambers of Tan Swee Im
TESTIMONIAL: Nahendran Navaratnam offers cutting brilliance explained in simple terms. He has an ability to see the wider picture yet keep the detail in focus. He has a quiet, polite demeanour which belies his tenacity for the kill. He is notably generous to other lawyers with his time and knowledge. He is one to have on your team, not the opposition's.
---
CLIENT: Johanan A Puthucheary
COMPANY/FIRM: Nadzarin Kuok Puthucheary & Tan
TESTIMONIAL:
⦁ I have known Mr. Nahendran Navaratnam since his call to the Malaysian Bar in 1988.
⦁ I have had the honour to have engaged Mr. Navaratnam as lead counsel in matters from first instance to appellate attendance.
⦁ Mr. Navaratnam has, in my view, a special gift of being able to wrap his skills of analysis to the facts and to draw out clearly the up sides and more importantly the down sides of a particular brief.
⦁ His oral advocacy belies a casual manner. There is little evidence of court room anxiety in his address. He exhibits eagerness to assist the bench when called upon.
⦁ His dexterity in court room advocacy and use of simple language often draws the attentive ear of the bench.
⦁ His mastery of oral advocacy is often met with gratitude and acknowledgment from the bench and vanquished and victorious opponents alike.
⦁ Mr. Navaratnam has that combination of agility, knowledge, humility, integrity, grace and good old fashioned hard work in his uncompromising standards.
In a phrase, I would say that Mr. Navaratnam has that enviable gift to be able to speak softly and have the audience hear him loud and clear. A gift many of us aspire to have and the few who have it cherish its utility jealously.
---
CLIENT: Mohamad Illiayas
COMPANY/FIRM: Messrs. Illiayas
TESTIMONIAL: Indran reads everything. He grasps issues quickly. Just as speedily, he separates the wheat from the chaff. His preparation is thorough. His written submissions – taut to a T – are a joy to read. He knows the bench well. His oral submissions are clinical and strategic. He is polite and courteous to court, adversary and client alike. Yet, he has no compunction about going for the jugular when needed. The absence of one-upmanship, despite having his opponent cornered, is an agreeable trait!
---
CLIENT: Felix Dorairaj
COMPANY/FIRM: Felix Raj Chambers
TESTIMONIAL: He is knowledgeable, passionate about the law and an impressive litigator and Senior Counsel.
---
CLIENT: Alex Tan
COMPANY/FIRM: Messrs. Wong Kian Kheong
TESTIMONIAL: A very effective advocate – one of the best in Malaysia. He is incredibly clear-minded. His submissions are persuasive and easy to understand. He never fails to impress when he is on his feet. A first-class litigator.
---
CLIENT: Michelle Sunita Kummar
COMPANY/FIRM: Asian International Arbitration Centre
TESTIMONIAL: Nahendran Navaratnam enjoys a reputation amongst his peers as a skilful and astute practitioner. He is well known for his efficiency and insightfulness in handling complex and high value contentious construction, corporate and commercial disputes as counsel and arbitrator, both on a domestic and international front. His practicality and adeptness to the procedural and substantive aspects of disputes ensure that the conduct of his briefs and proceedings are on track, focused and concluded timeously. Nahendran is exceedingly methodical and has an innate ability to simplify complex issues and provide targeted solutions. His mastery of the law and the technical aspects of specialist industries also make him a go-to practitioner, arbitrator and adjudicator.
Interviews
Nahendran Navaratnam, Founder and Senior Partner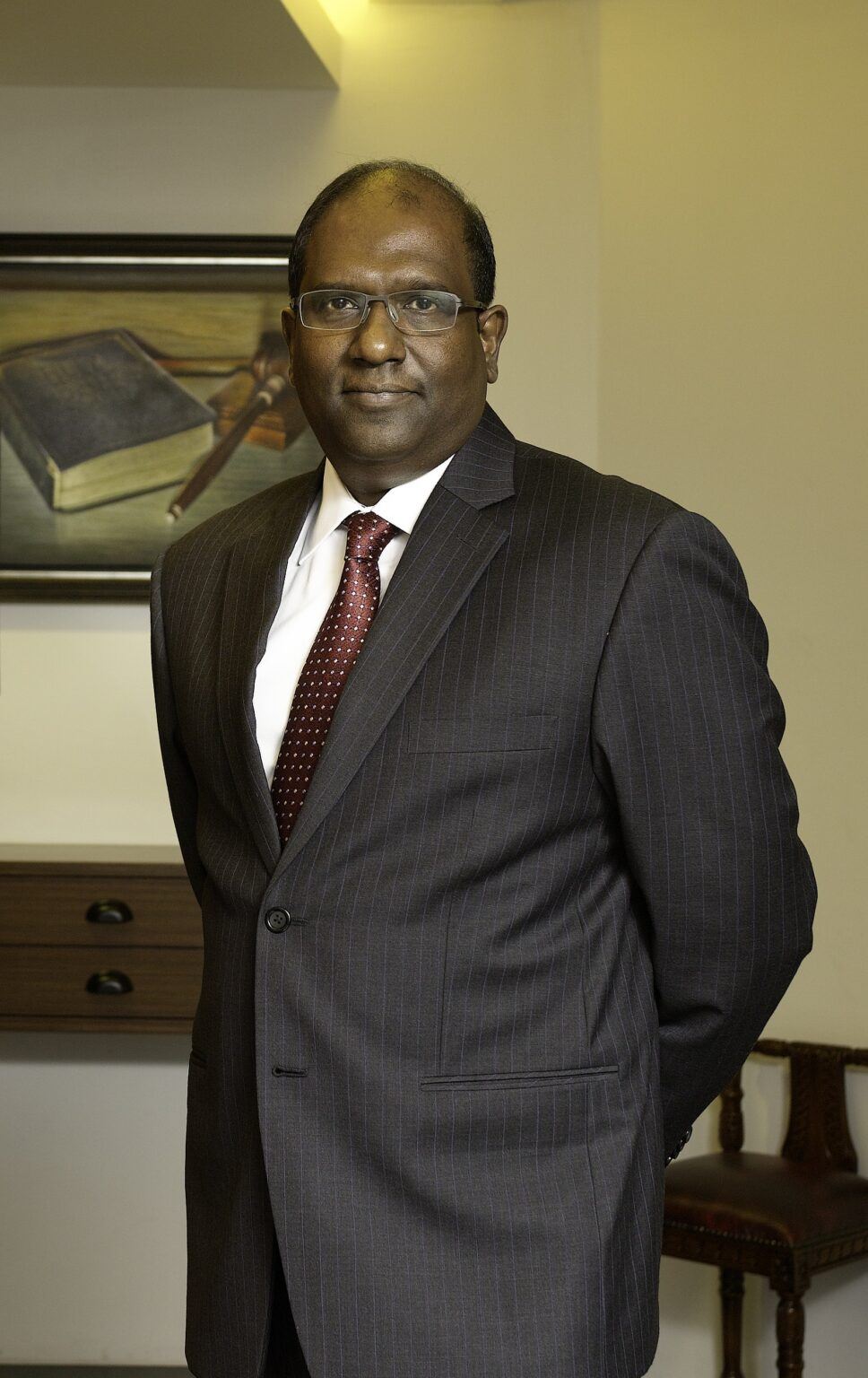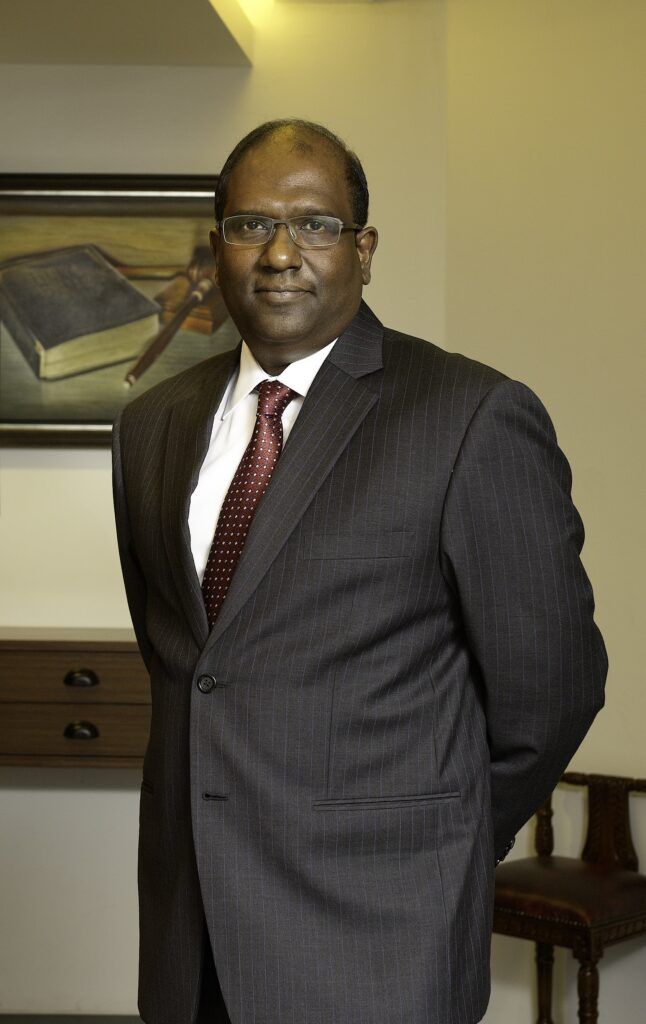 What has been your greatest achievement, in a professional and personal capability?
I have been privileged to be entrusted on numerous occasions to advise and represent my colleagues at the Bar and their firms when they have encountered difficulties. This is my proudest achievement – to have acted for and enjoyed the trust and confidence of fellow lawyers on so many occasions.
What do you do differently from your peers in the industry? What do you see as the main points that differentiate Navaratnam Chambers from your competition?
Our approach to dispute resolution is not different to some others but is uncommon to many. First, we do not believe in litigating for the sake of fees or ego. We do not sugar coat our advice, stir up litigation or evoke unrealistic expectations. We believe that clients deserve truthful and impartial counsel in much the same way we would personally expect when receiving medical advice. Second, many disputes are driven by an underlying motive. Discovering that motive is key to developing an accurate theory of the case which then determines the best evidential and legal approach to adopt. Third, there is a strategic dimension to every case which we work out with each client in advance of each stage of the dispute to monitor progress, avoid surprises and manage costs. When it's over, we always offer to conduct a post-mortem to help clients learn from the experience and improve structures for the future.
What advice would you give to your younger self?
Not everyone's moral compass is well calibrated or steady, nevertheless always make sure yours is unwavering. Read even more, especially on subjects outside of the law. Write clearly and simply.
Can you give me a practical example of how you helped a client add value to the business?
We regularly conduct internal training for clients to develop preventive measures to avoid future problems based on what we learn by having acted for them. We also suggest work flow and evidence management techniques both during and after the dispute to assist them to better manage existing and future disputes.
Within your sector, what do you think will be the biggest challenge for clients over the next 12 months?
Clients will likely focus on reducing cost centres, improving internal processes and increasing productivity. We think lawyers ought to play a larger role in proactive structural changes instead of their traditional reactive role.
Which practices do you see growing in the next 12 months? What are the drivers behind that?
Technology and innovation will drive changes in the way we work but our core approach to dispute resolution will remain. Greater emphasis on non-adversarial dispute resolution mechanisms such as mediation and a move towards a more inquisitorial system would be welcomed.
What's the main change you've made in the firm that will benefit clients?
We have continued to invest heavily in technology and research materials. We have also developed a collaborative platform of smaller law firms in various practice areas to provide the benefits of a large firm practice without the cost of large firms.
Is technology changing the way you interact with clients, and the services you can provide them?
Personal interaction with clients and with Courts and Tribunals is likely to decrease significantly as virtual meetings and hearings become more common.
Are clients looking for stability and strategic direction from their law firms – where do you see the firm in three years' time?
The firm will evolve to adapt to changing work methods which will be increasingly influenced by technology and more complex commercial arrangements. The challenge will be to increase levels of expertise to remain relevant and in demand.
Top Tier Firm Rankings
Firm Rankings